Game Guides
Celebrating The 10th Anniversary Of Mushroom Wars 2 With BlueStacks: The Setup And Installation Guide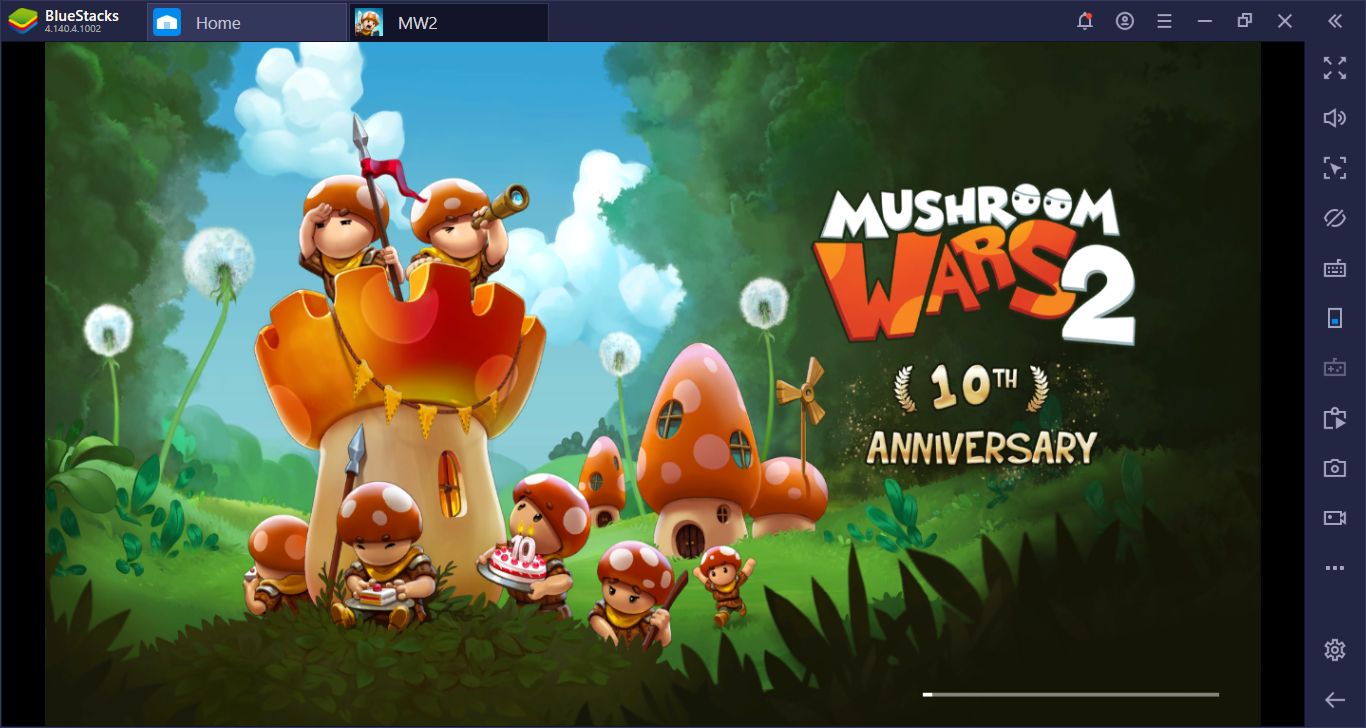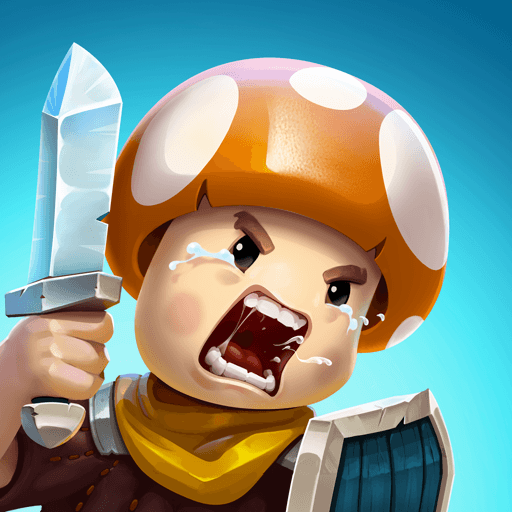 It's really been 10 years since "Mushroom Wars" has been released and this cute tower defense game is still played by thousands of people every day. The second game of the series is the bigger and better one: It contains more maps, additional features, and advanced graphics. But your goal is still the same: Become the ultimate mushroom by eliminating other mushrooms! Wait, that does not sound brutal enough. Be the best mushroom in the forest and…. Nope, still not impressive enough. Well, it is hard to find a fascinating line for a game based on cute mushrooms, so why don't we start playing it on BlueStacks and focus on enjoying the game?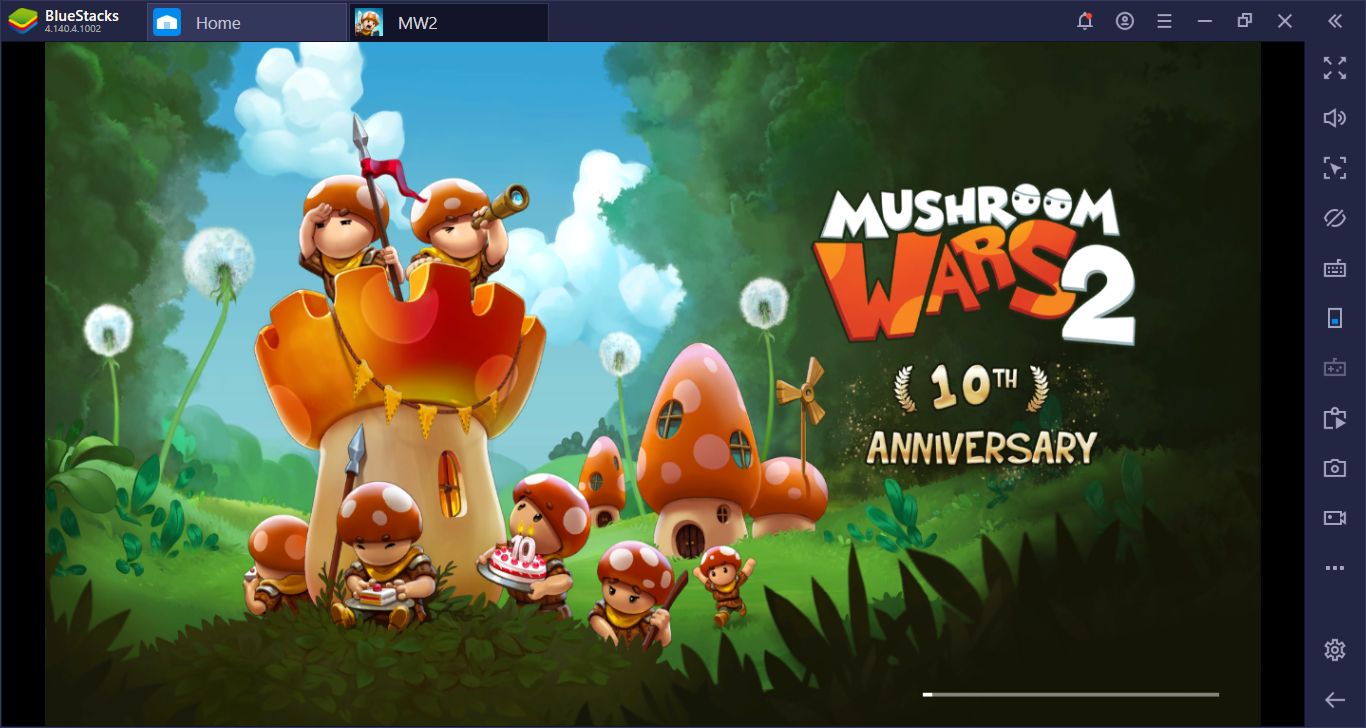 Installing Mushroom Wars 2 APK File
You don't need to search for the Mushroom Wars 2 APK file: The setup file of the game already awaits you at BlueStacks App Center. Just make a search, find "Mushroom Wars 2" in the results, and click the "install" button. The game is approximately 700 MB big, so this won't take long. BlueStacks will automatically download & install Mushroom Wars 2, and notify you when it is ready to play. After this notification, all you need to do is clicking the game icon on the main interface: You are now ready to start the bloody wars of mushr… Nope, we can't still find that impressive line.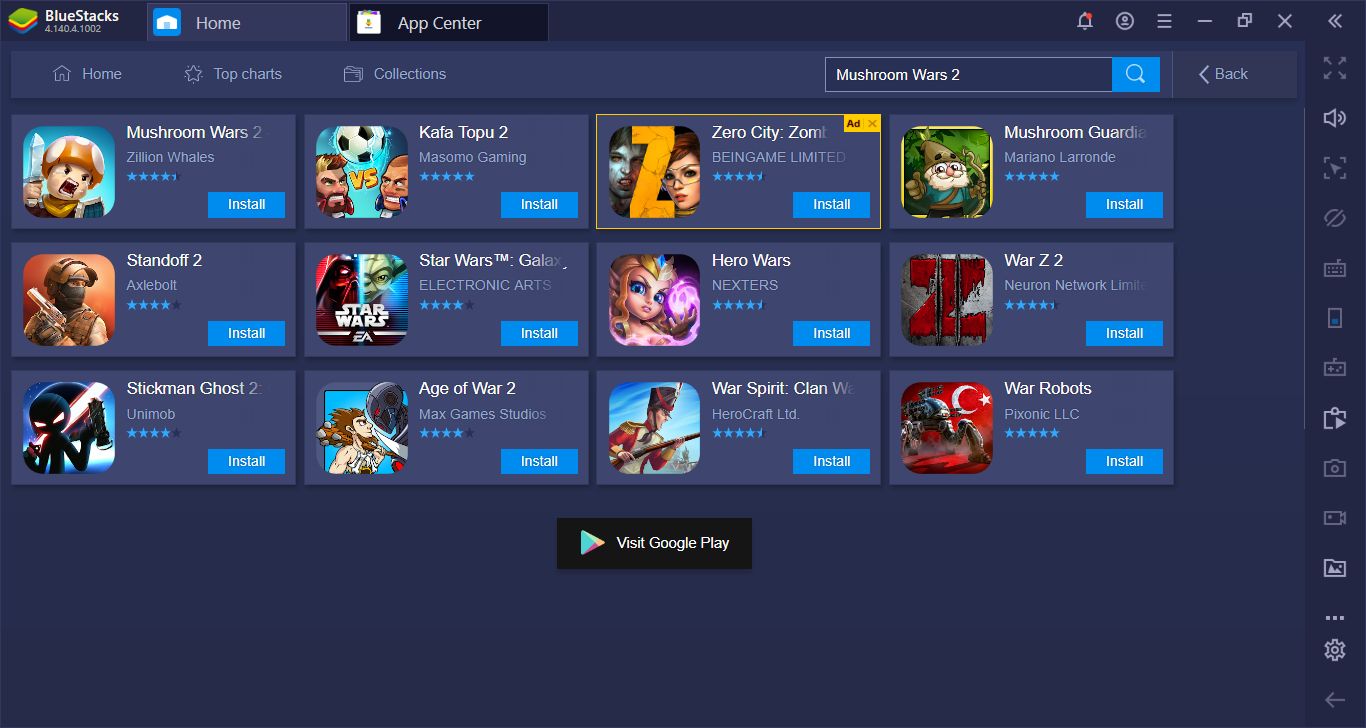 These are the search results – find Mushroom Wars 2 and click the "install" button. That's it.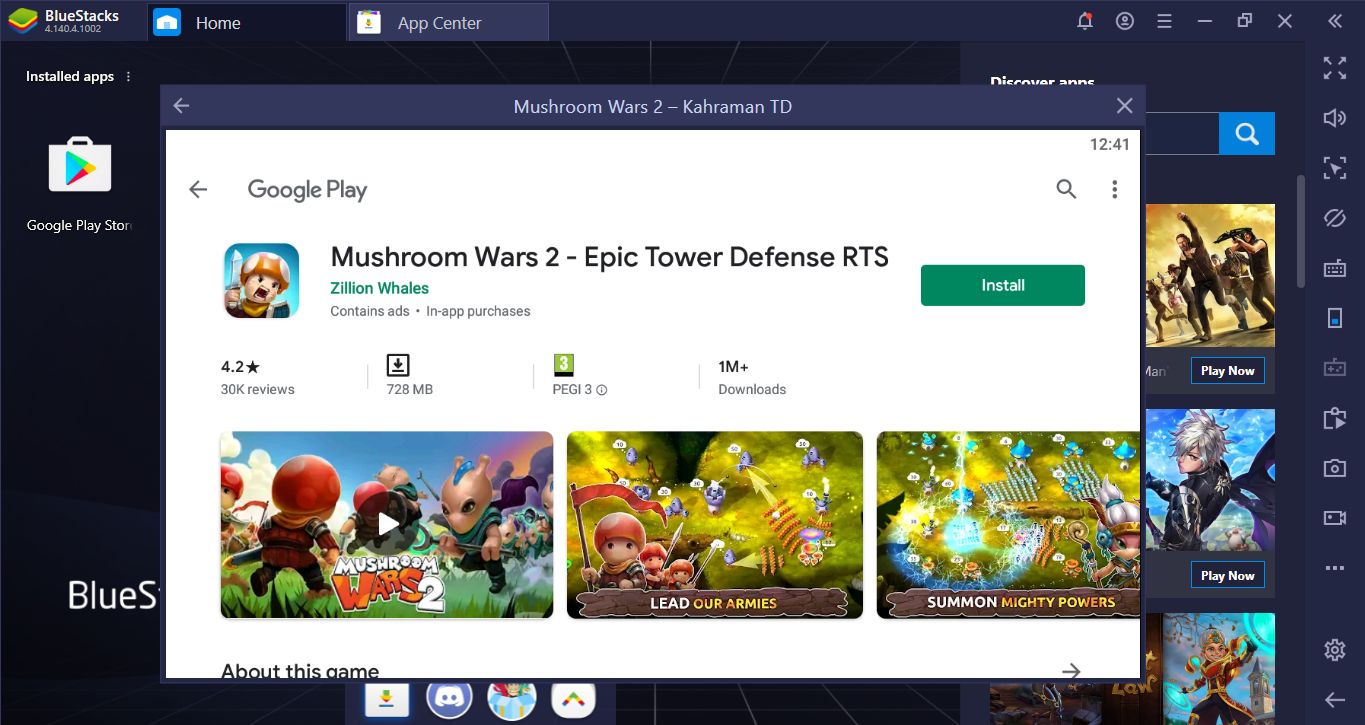 The game is 728 MB big so you may want to switch to a Wi-Fi connection.
Setting Up A Control Scheme For Mushroom Wars 2
BlueStacks offers the option to create a personal control scheme for Mushroom Wars 2, like any other game, but there is no need to use it. Let us explain: By default, you can play the game using your mouse. And as you will see after you start playing, you give commands to your mushrooms by "dragging" the mouse. You don't click any buttons and there is no need for this anyway. We can still create a couple of Tap Spots on top of some skill shortcuts but they also need to be dragged, so doing so won't be that useful. You can start playing Mushroom Wars 2 with your mouse right after the installation and that is the best control tool for this game.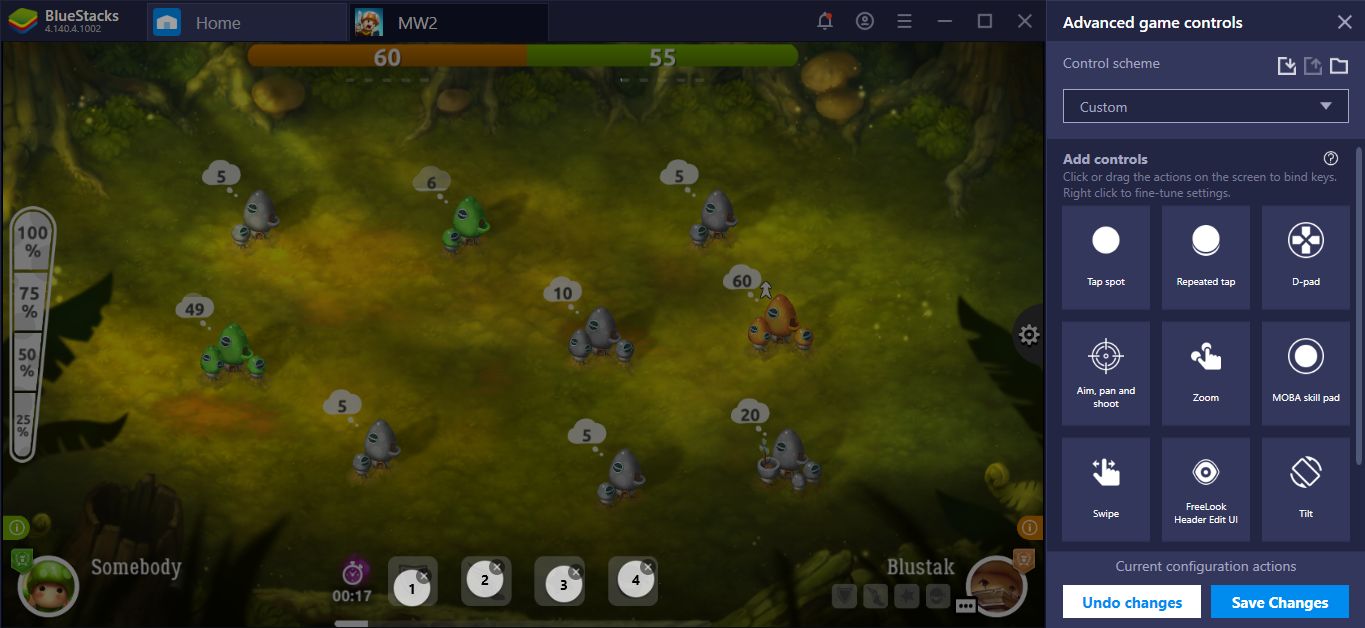 We can place tap spots on top pf these buttons as can be seen in this screenshot, but this is not that practical: We recommend playing Mushroom Wars 2 with your mouse without changing/adding anything.
Repeat All The Levels Automatically With Macro Recorder
All maps in Mushroom Wars 2 have four different difficulty levels, and you can unlock them one by one, by playing the same level over and over. Doing this will also give you rewards, so playing the same map more than once is a perfectly viable strategy, in order to gain more resources and chests. However, this can be a very boring job: Once you find the best and shortest way to finish a level, you must repeat it over and over for a long time. This means clicking the same places, taking the same actions, giving the same commands… Boring. Well, thanks to the BlueStacks Macro Recorder, you can completely automatize this boring job: You can record your perfect gameplay and repeat it as many times as you want, with the press of a single button. You can open a browser tab and surf the internet in the meantime: Macro Recorder will repeat all of your recorded actions automatically.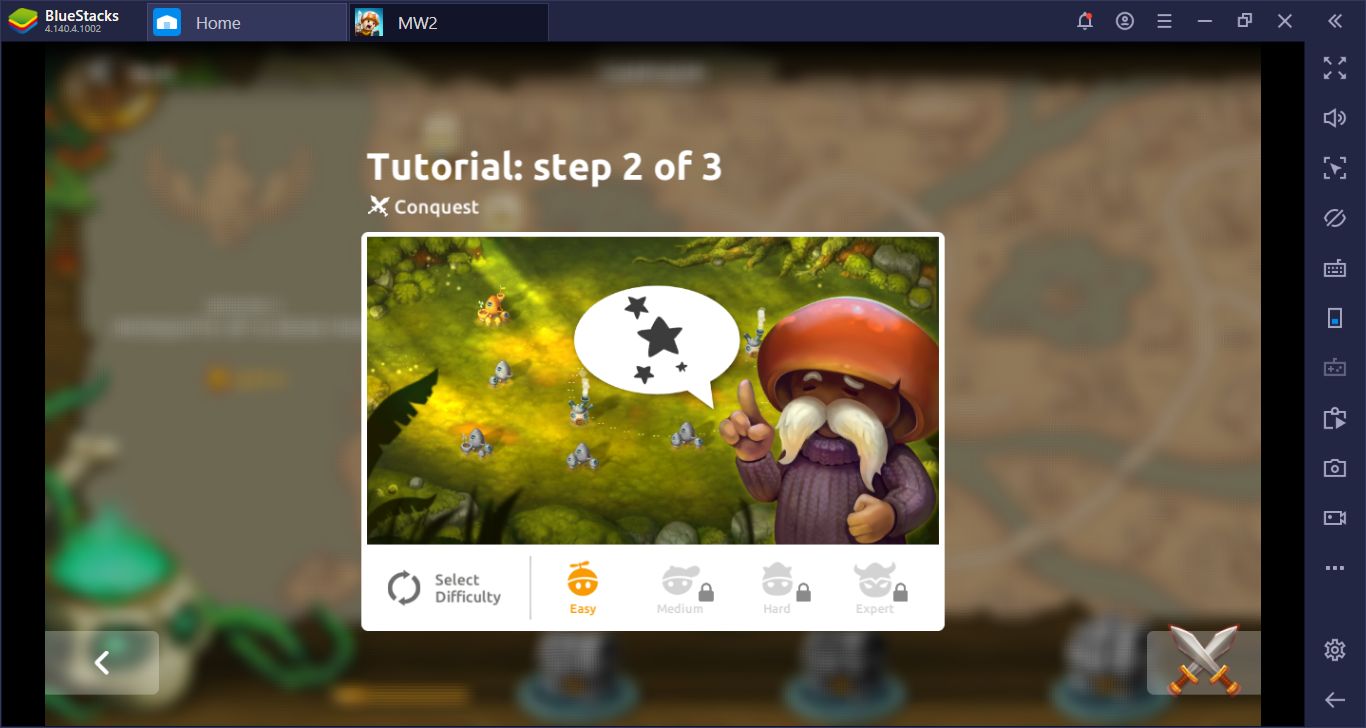 You can see the different difficulty levels in this screenshot.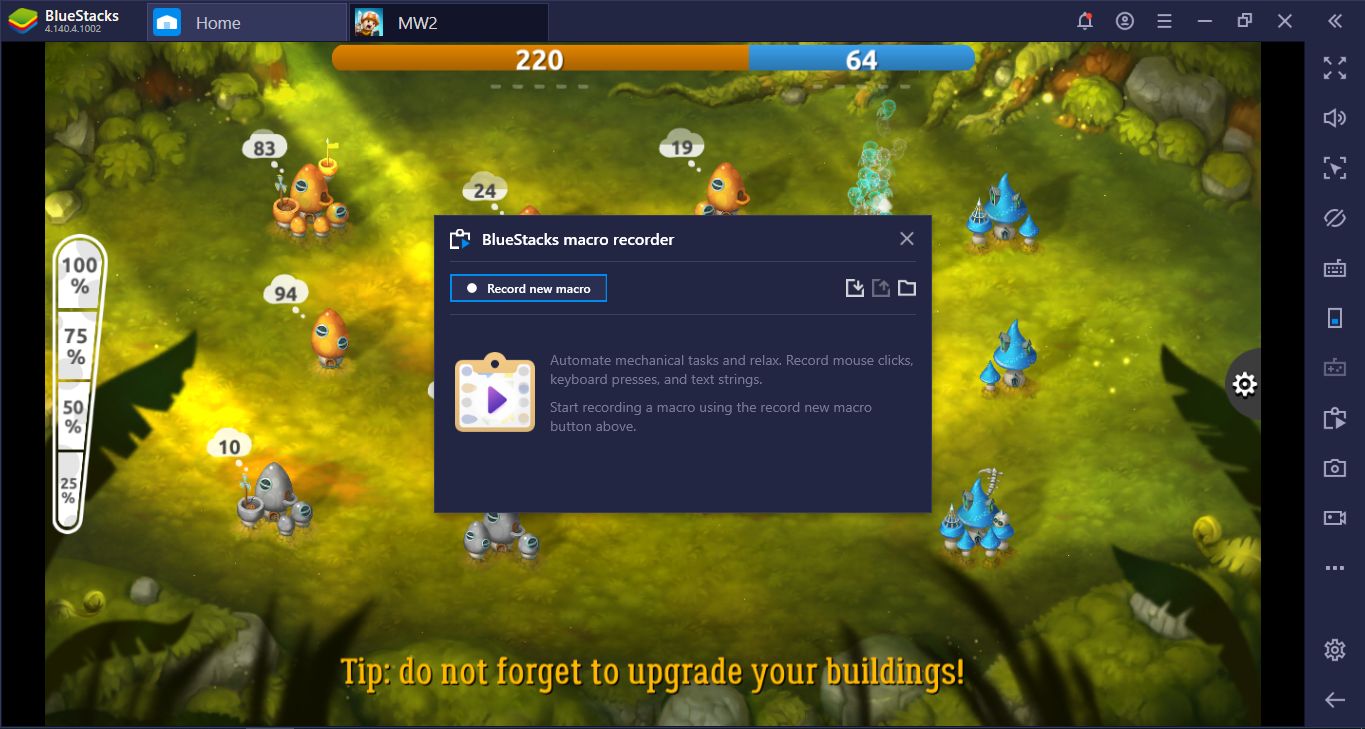 We start recording the perfect strategy for this map: We need to do this only once.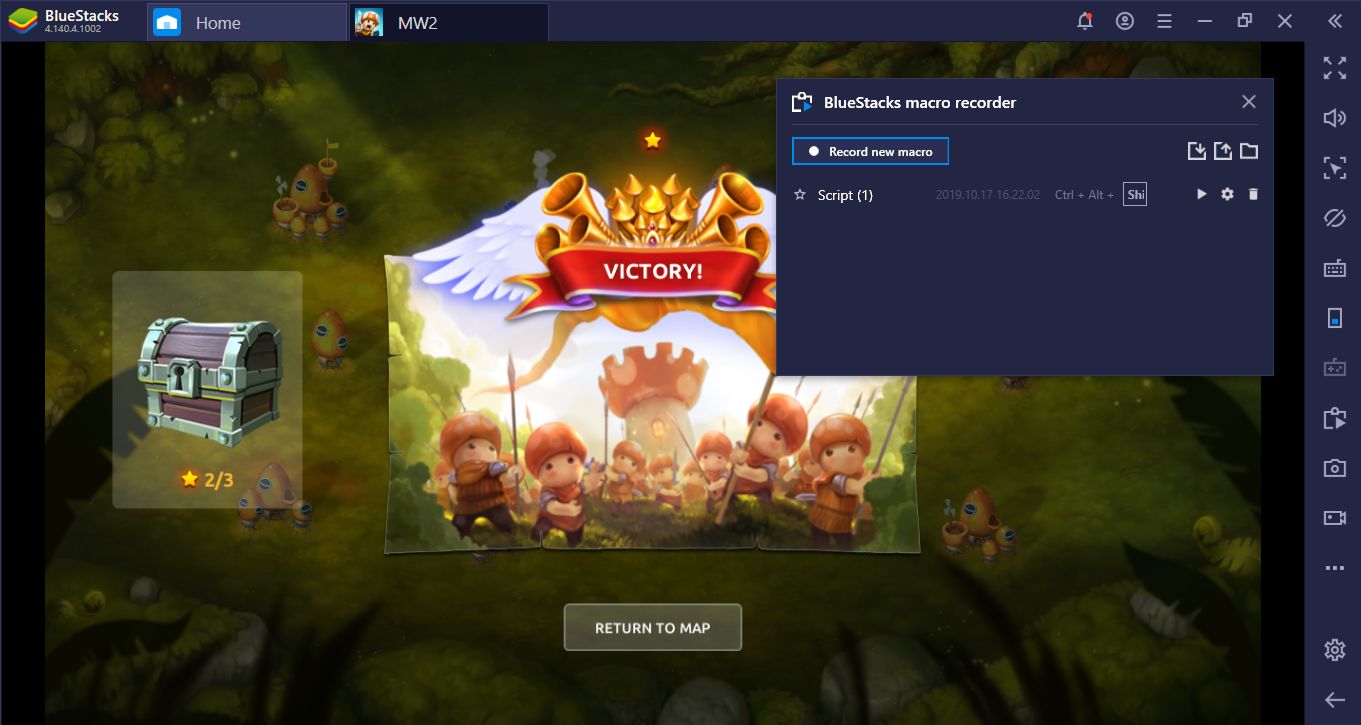 We are victorious, so we can end the recording and assign a shortcut. In the future, pressing this shortcut will repeat all of our actions, and this map will play "itself", while still giving us the rewards.
And now, you are ready for some mushroom vs mushroom action! (Ok, still not a perfect line, but we are working on it.) Mushroom Wars 2 is one of the best casual games you can play but it can become a seriously competitive PvP game too, based on how "serious" you are. No matter what your intentions are, BlueStacks offers the best tools and features to ease your job. Take a look at our Tips & Tricks guide too, it also contains lots of useful information. See you in the mushroom field!