Game Guides
My Singing Monsters Beginner's Guide on How To Obtain and Breed Monsters, And Grow Your Islands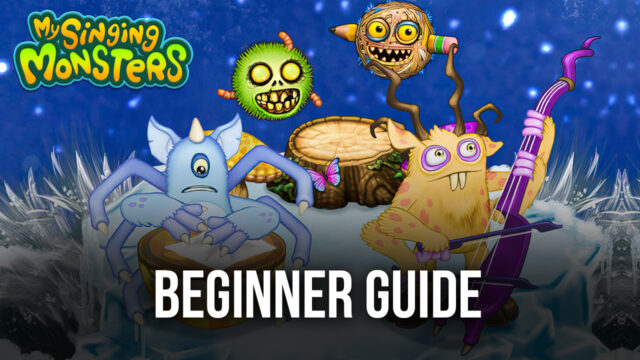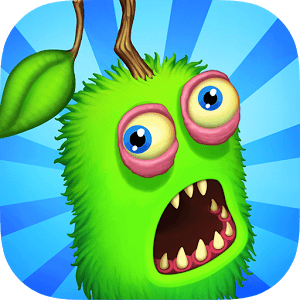 My Singing Monsters is one of the most unique games we've played on the mobile platform. This isn't because its gameplay is actually anything new, or innovative, at least as far as the mechanics are concerned, but because of its standout presentation, revolving around hatching and breeding a wide variety of monsters that, when placed on your islands, start playing tunes and creating beautiful music.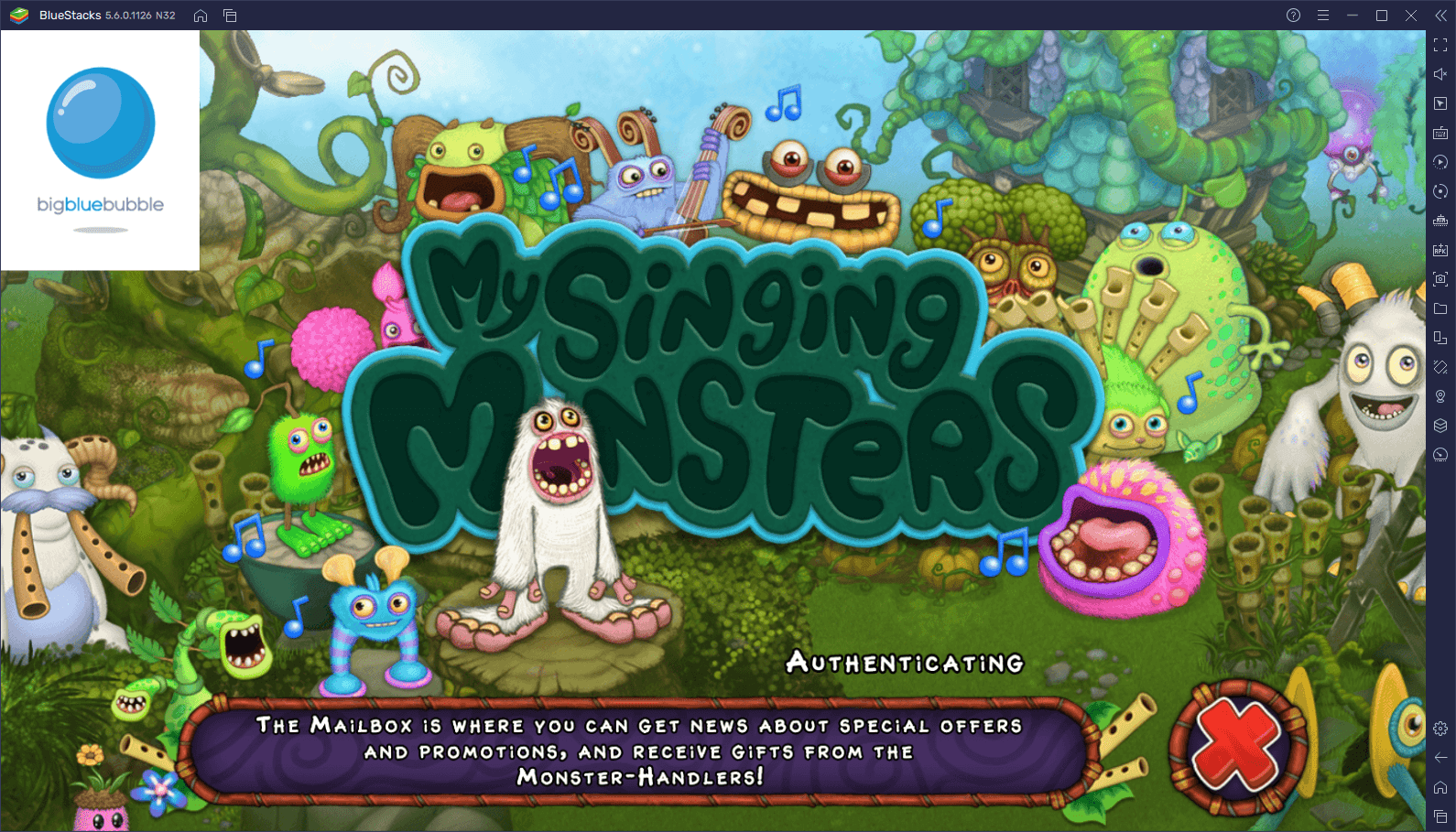 My Singing Monsters, simply put, is a base-building game where you must steadily grow your assets by building structures, as well as hatching and breeding monsters. These monsters, when placed, generate resources in the form of coins. Meanwhile, you can also build a few different facilities like bakeries, where you can spend coins to generate treats that, when fed to your monsters, level them up and increase their coin generation. Moreover, by leveling up monsters, building structures, and completing goals, you'll also earn XP that helps your account to level up, giving you access to more monsters and facilities.
As mentioned, this typical gameplay loop is definitely nothing new. However, My Singing Monsters stands out exclusively thanks to its presentation, especially with all the awesome music that your monsters create when placed. And if you play My Singing Monsters on PC with BlueStacks, you can get an even better experience by enjoying it on your large computer monitor, with mouse and keyboard support, and with your top-notch headphones to bask in the sweet melodies created by your monsters.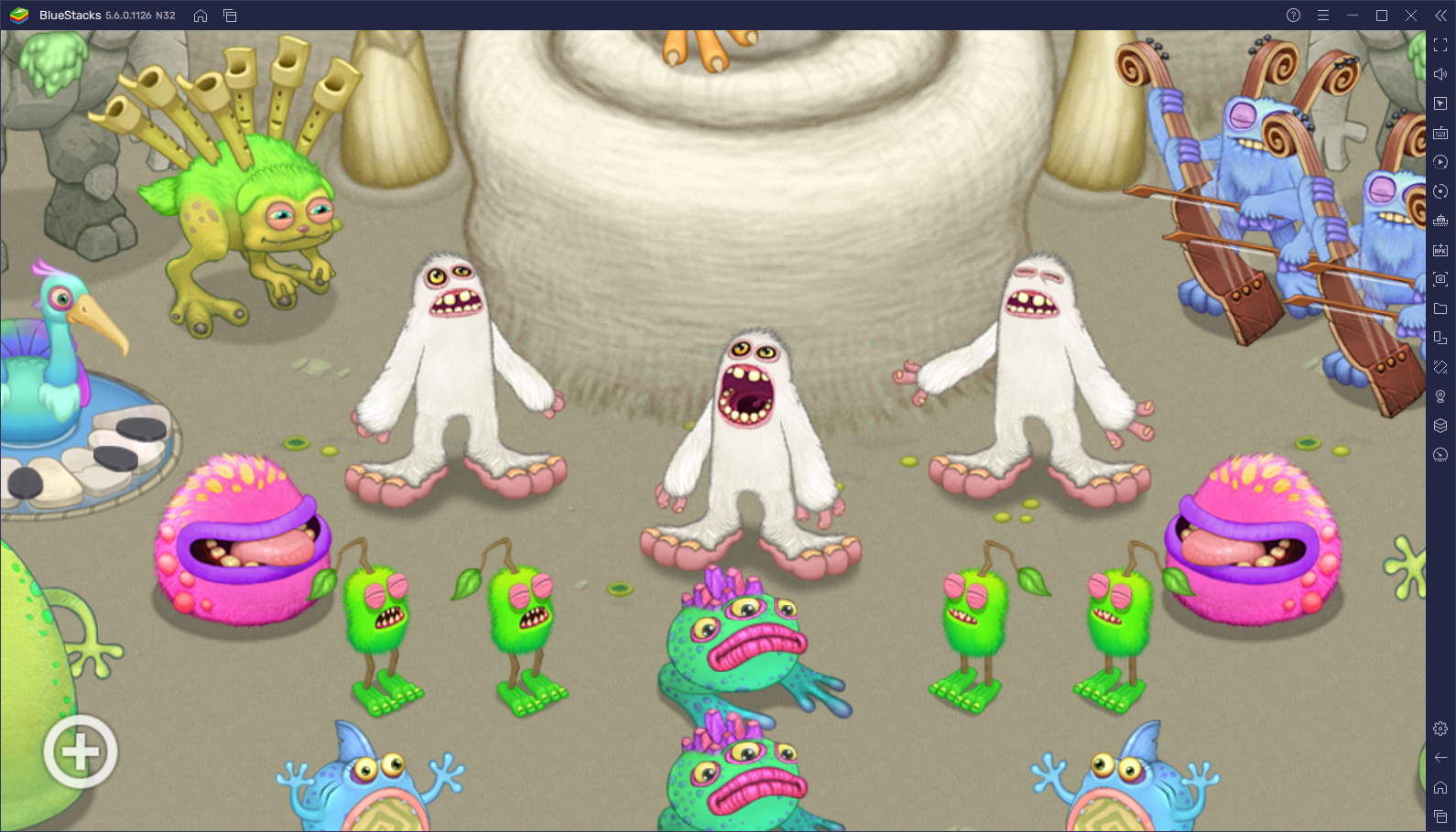 With that being said, we wanted to create a short beginner's guide with a few important bits of information, as well as a few My Singing Monsters tips and tricks for newcomers, to help everyone get started with their islands.
The Islands
In My Singing Monsters, you start off in a relatively basic place called "Plant Island". This is where you'll learn most of what you need to know in this game, mostly through experimentation, as well as with some help from the tutorial. However, there are many different islands in this game, over twenty of them, all of which offer different conditions for your monsters. This is important since different islands are able to harbor different types of monsters, not to mention that each of these places have their own tunes and melodies. In this sense, the same monsters placed on different islands will produce varying sounds and contribute differently to the overall melodies.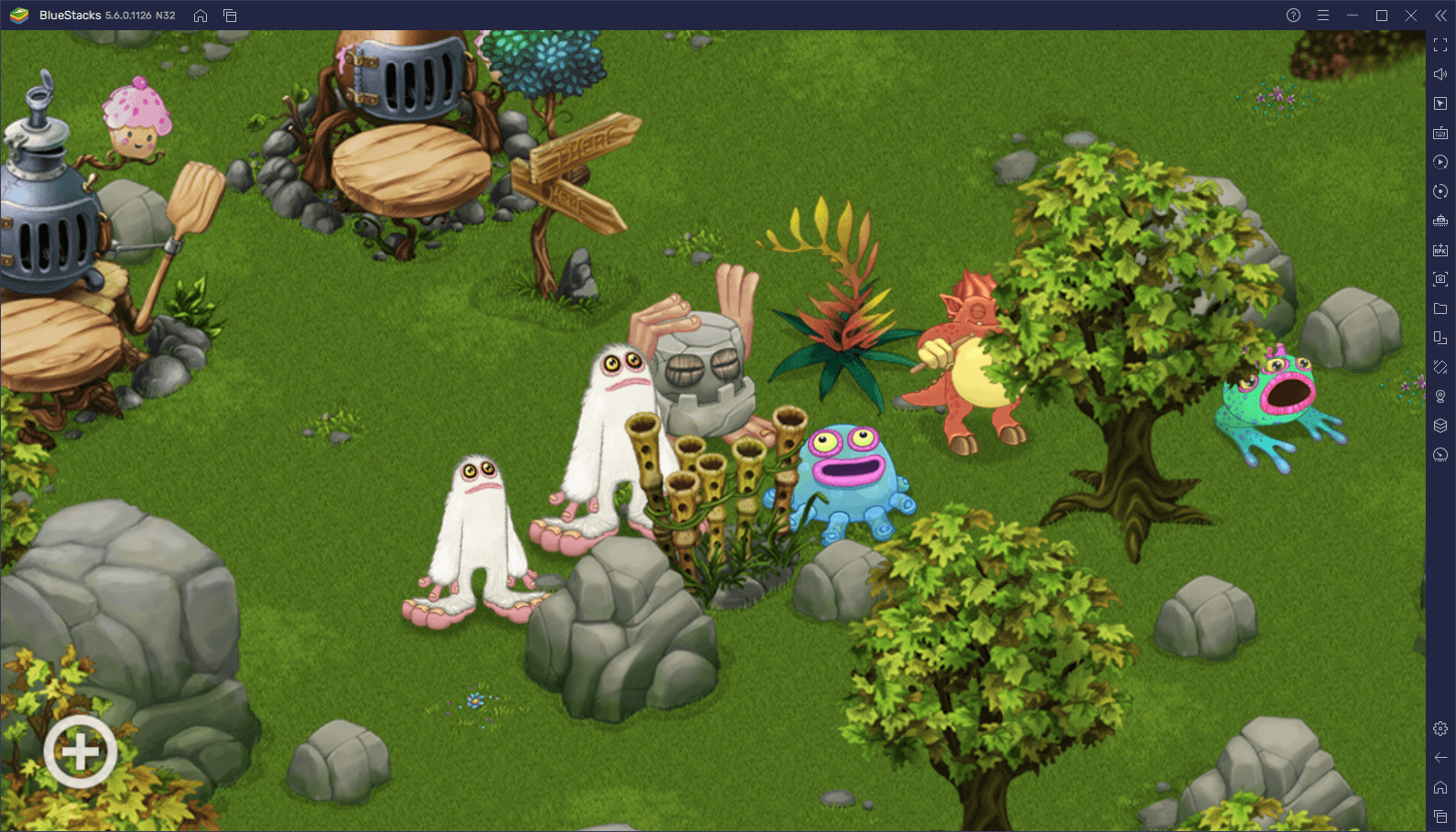 While Plant Island will give you a strong grasp on the gameplay loop, you can unlock new islands in a specific order, by fulfilling certain conditions. For instance, to unlock the next venue, "Cold Island", players must pay 5,000 coins. Similarly, to unlock the next venue after Cold Island, players must pay 50,000 coins, and so on.
My Singing Monsters is more of a slow burn game, where the goal is not to progress to the endgame as fast as possible, but rather to take your time to truly unlock the most monsters possible, especially since each can offer a unique type of sound for the melody of the specific island.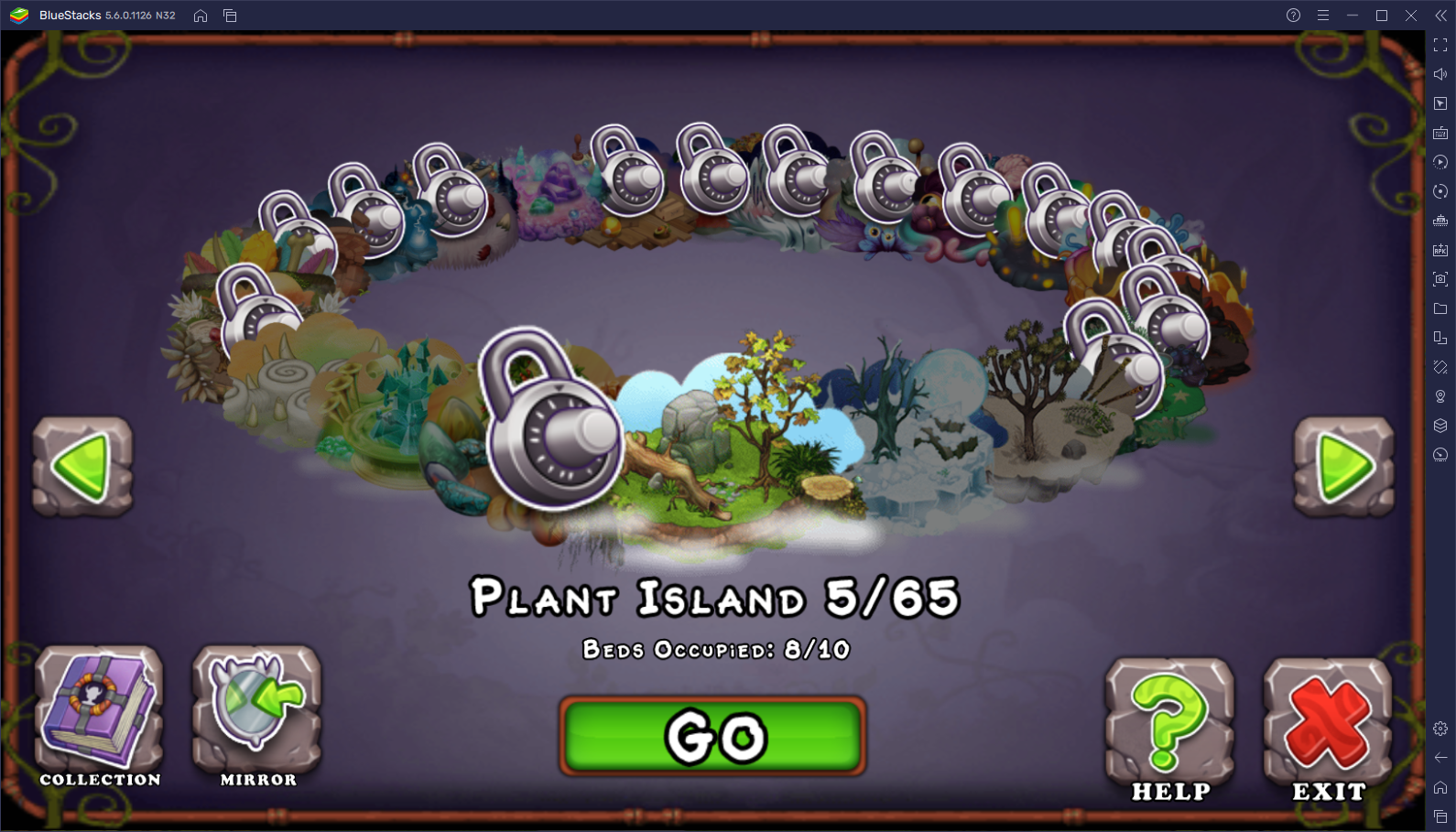 This fact is especially important in "Composer Island", where there's no goal but to create your own music, using the monsters you've unlocked in regular gameplay. In this place, you can spend coins to place any type of monster, and give them their own sheet of music to play, giving you complete liberty to compose the piece itself, as well as to choose which sounds to add to your creation. If you click on the "Friends" button, you can visit the Composer Islands of other players and check out the most voted creations of the week—there are some seriously awesome compositions there that any music lover will definitely want to check out.
Monster Types
Just like there are many different islands, there are also many different types of monsters in My Singing Monsters. While these differences hold little bearing on their utility, since they all produce unique and exciting tunes (as well as money) regardless of their type, it's still worth learning about monster types since they can influence certain aspects of the gameplay.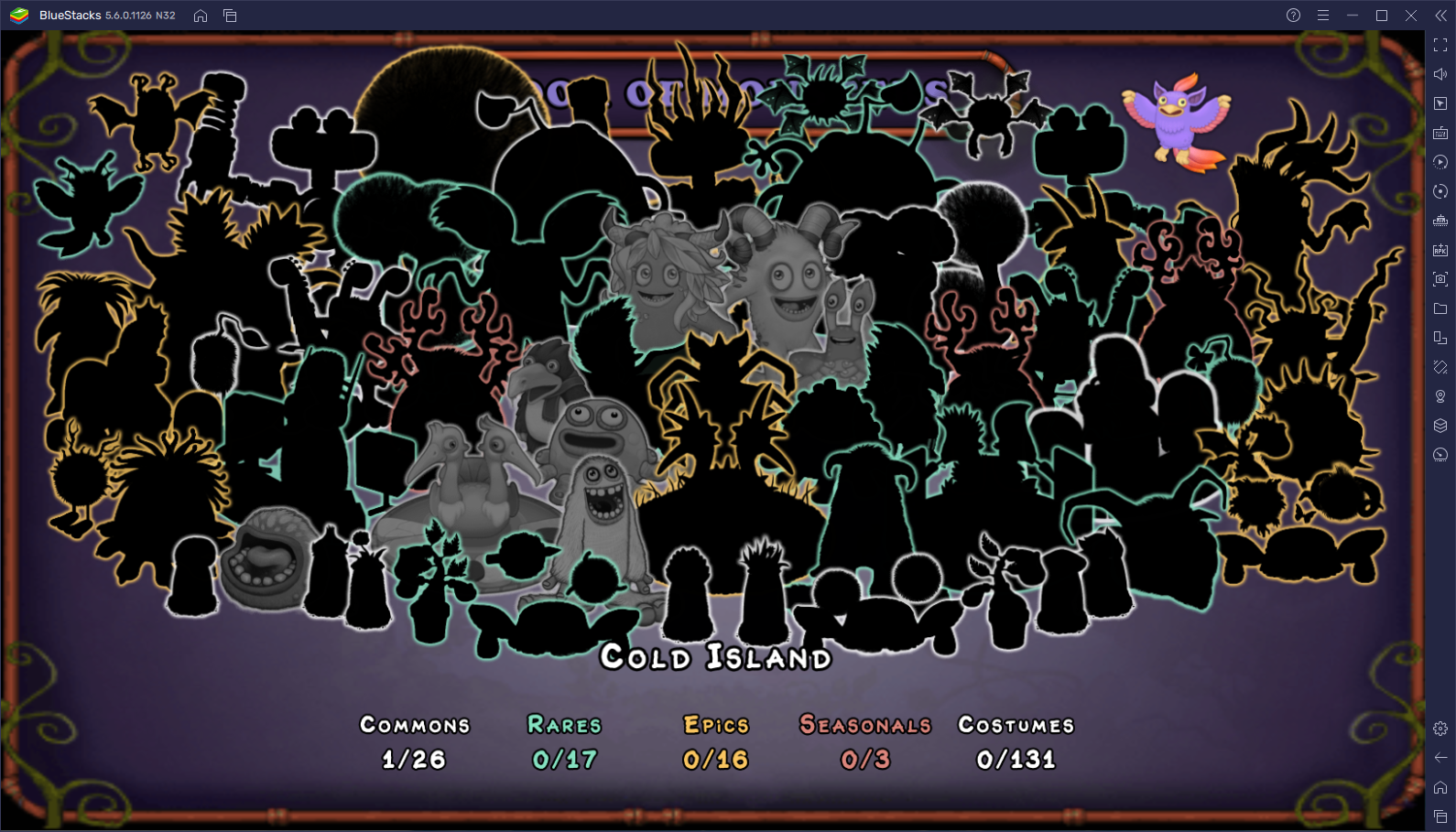 The most prevalent monster type in the game is "Natural" monsters, which you can find mostly anywhere regardless of the island you're in. These monsters can have one or more element types, and after being leveled up, can be bred to combine their elements, which can result in new and unique monsters. However, the more elements the target monster has, the more difficult it will be to obtain via breeding, so the key is to keep trying until you get what you want.
Along your travels, you'll discover different monster types, including Fire monsters, not to be confused with Natural monsters that have a fire elemental affinity. These Fire monsters are native to Fire Haven and Fire Oasis, and are aligned with a fire affinity, but can also have a secondary elemental type.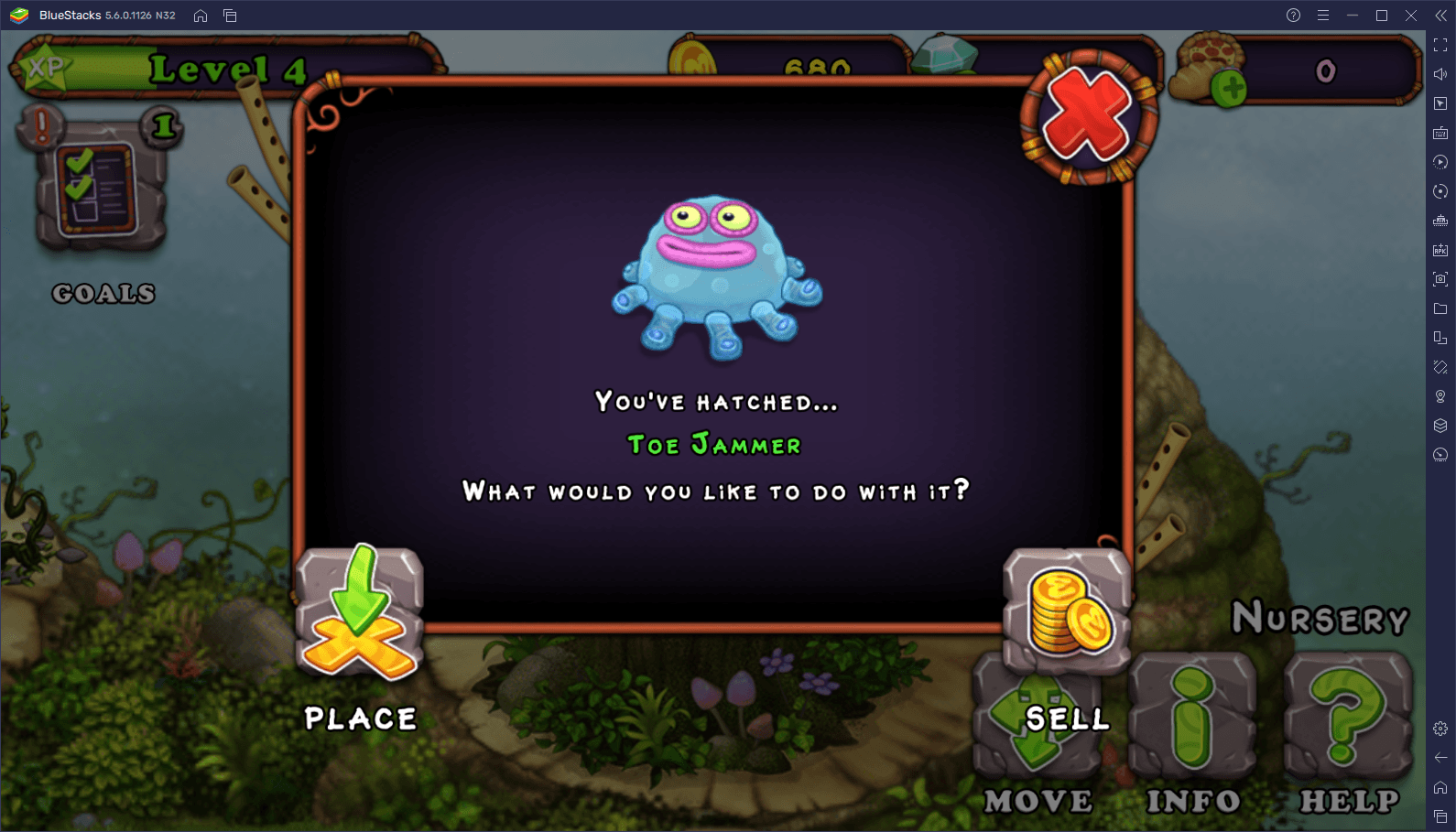 Aside from Fire monsters, you'll also find Magical, and Ethereal monsters, which are two different monster types, each with their own islands. And finally, there are also Seasonal, Legendary, Supernatural, Mythical, Celestials, Rares, and Epic Monsters. Each of these types have their own unlocking conditions, though you won't have to worry about this at the beginning, mostly since these often require special types of currency to obtain and hatch, or have limited availability and are found through in-game events.
Coins and Their Uses
Coins are the main currency in My Singing Monsters and their uses are quite straightforward: This currency is used for both purchasing and placing structures, as well as for purchasing monster eggs. Similarly, they can also be used in Bakeries to produce treats, which in turn can be fed to your monsters to increase their levels and boost the amount of coins generated by them over time.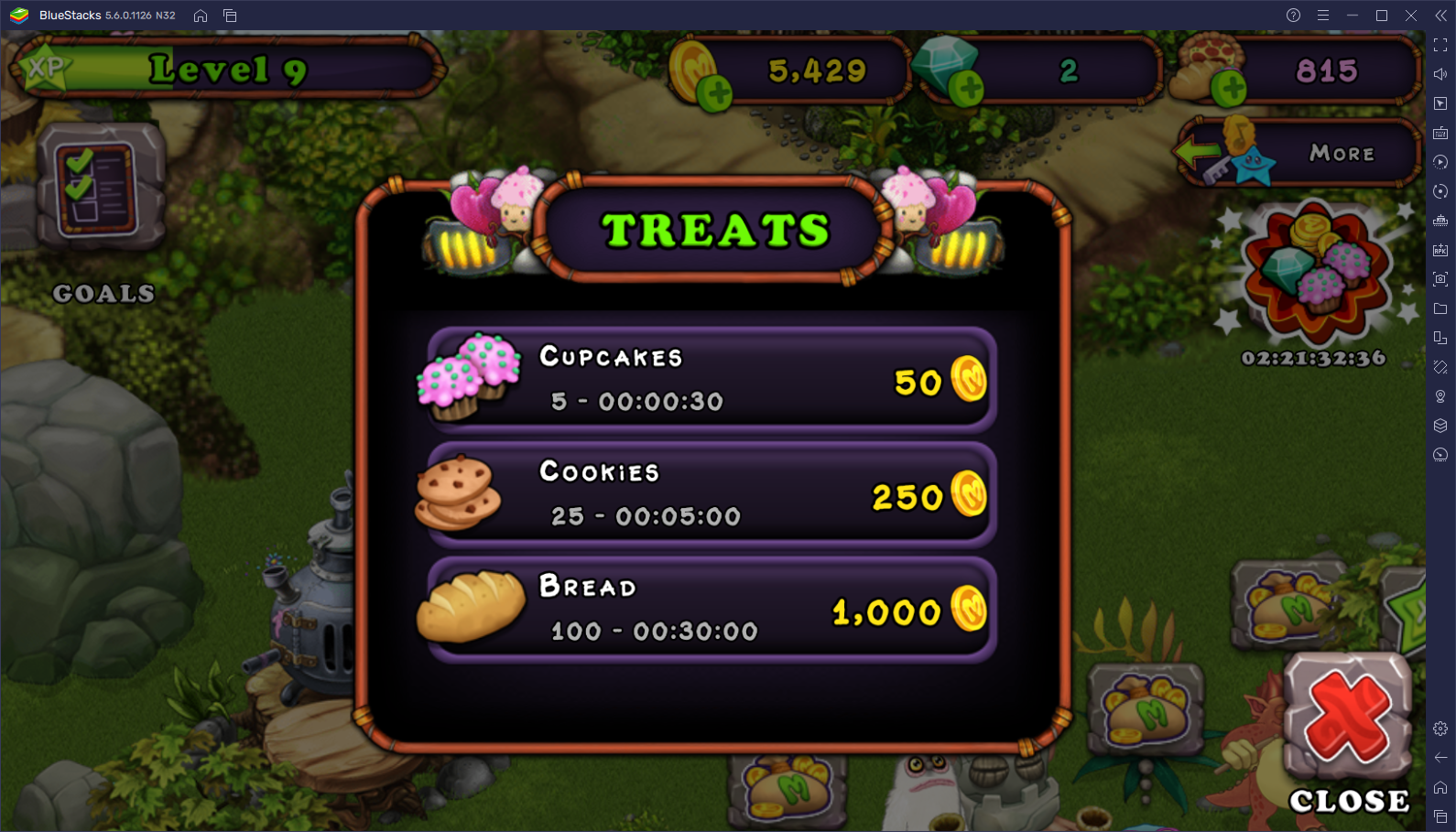 And speaking of which, the main form to obtain coins in this game is either passively from your singing monsters; by selling unwanted monsters after they have hatched, or by completing missions in the game.
Structures and Their Uses
There are two main types of buildings in My Singing Monsters: Structures, and Decorations. Their purposes are pretty self-explanatory: the former are buildings that fulfill specific purposes on your island, while the latter are mostly meant for sprucing up the place, though they can also have an effect on your monsters if used correctly.
Structures in this game include, but are not limited to, important buildings like: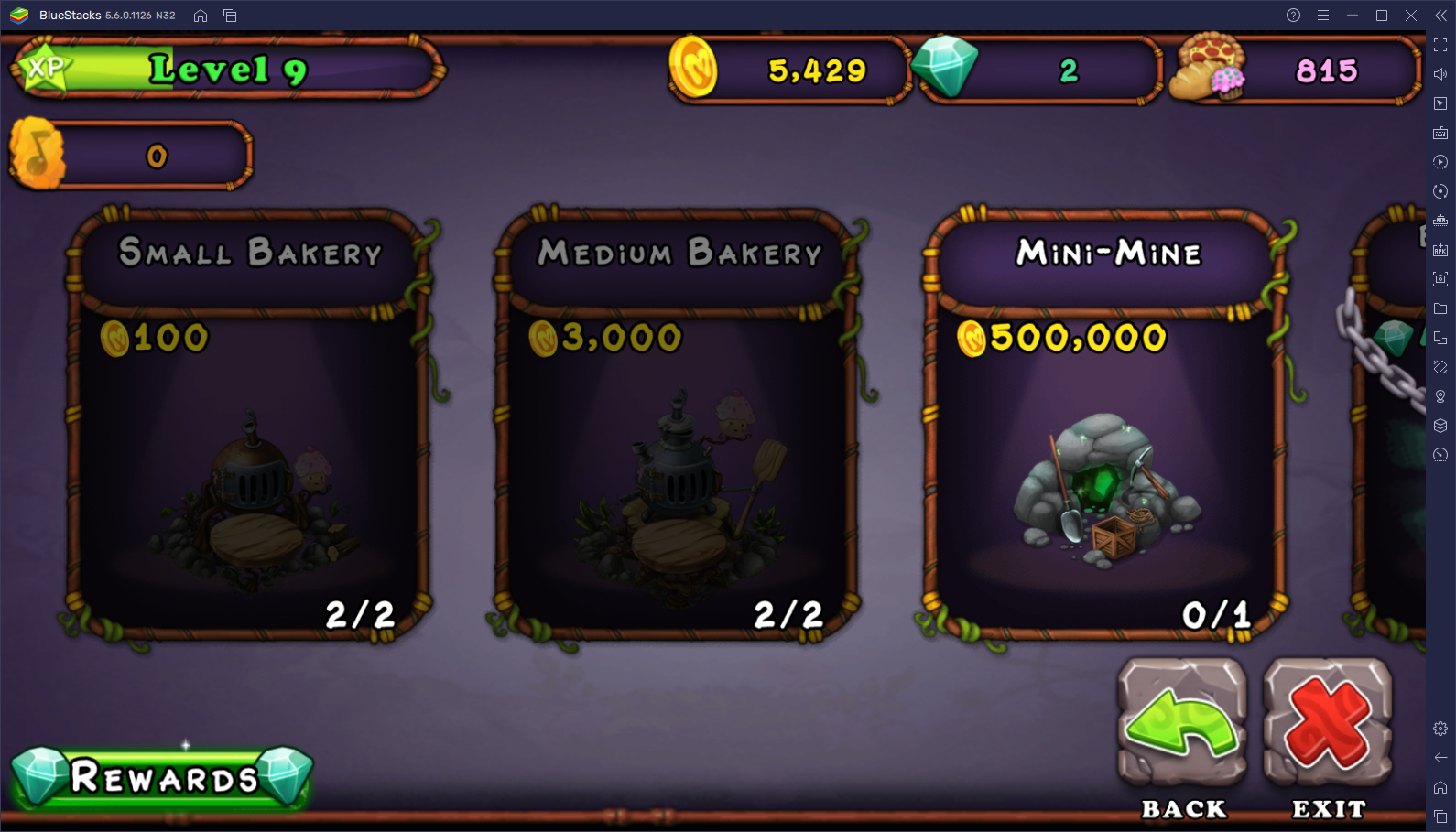 Castle:

The main center of operations in each of your islands. The Castle determines the number of beds available to your monsters for them to rest. The higher the level, the more monsters you can accommodate on that specific island. What, did you think they still kept singing and playing while you're offline? Monsters need to rest, too!
Nursery:

This is where you will place your eggs for them to hatch. The time it takes for them to hatch will always depend on the type of monster, with the more complex and advanced species often requiring more time. However, by upgrading the Nursery, you can cut the time required for hatching eggs by a significant percentage.
Breeding Structure:

Unlocked a bit into the game, the Breeding Structure is where you can combine the monsters that have reached at least level 4, and make them lay eggs that will hatch into different variants. The resulting monster is always a combination of its parents' elements. In this sense, by achieving the right combinations, you can create unique species. However, the more elements the target monster has, the less likely it'll be to obtain it from regular breeding. The key here is to keep trying until you get it.
Decorations and Monster Happiness
When it comes to decorations, however, these can be quite significant since they can potentially enhance the rate at which your monsters generate money. This is because some monsters actually enjoy being near certain types of decorations and, when you build these next to them, their happiness gauges will increase—the higher a monster's happiness, the faster it'll produce coins.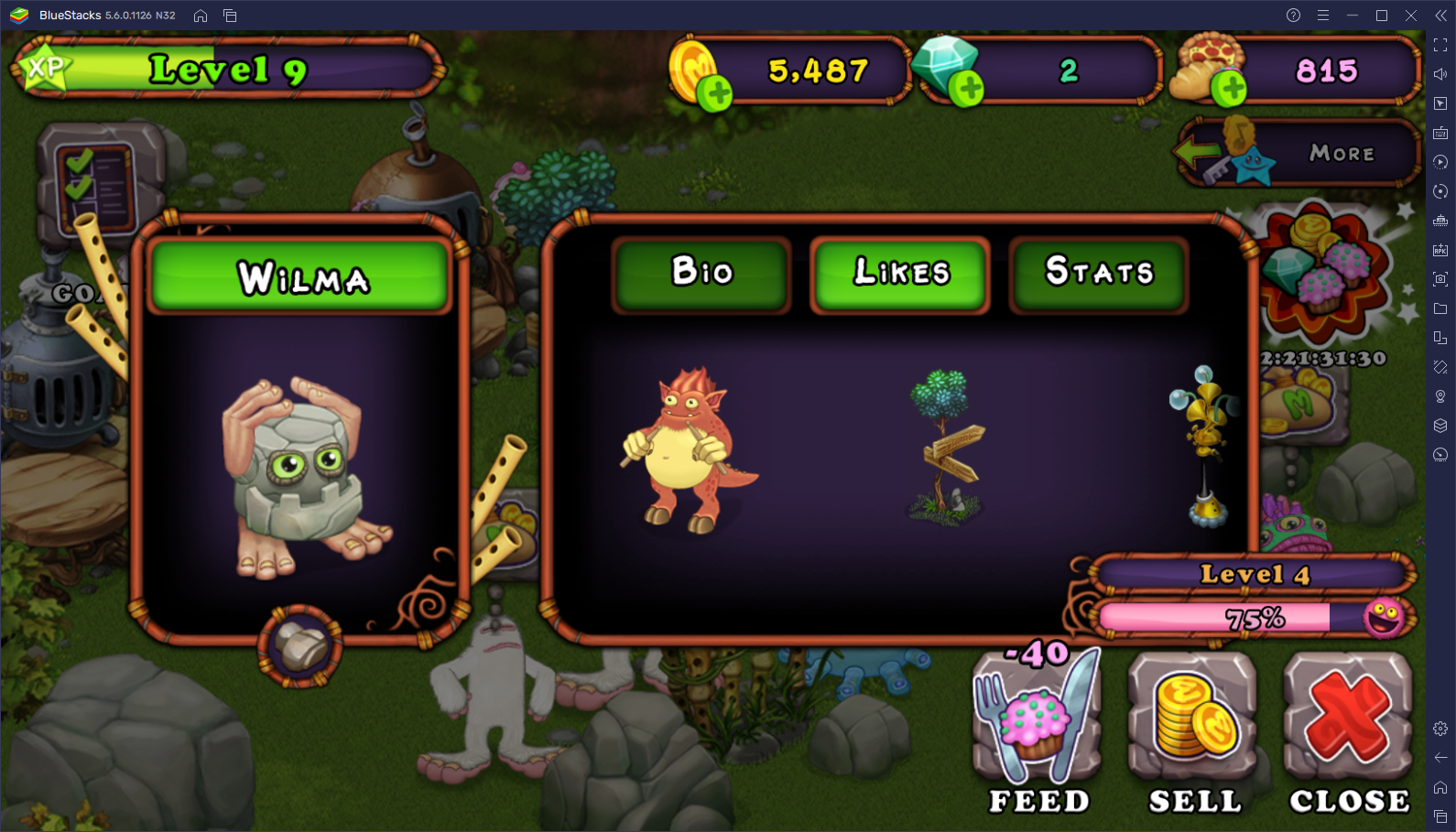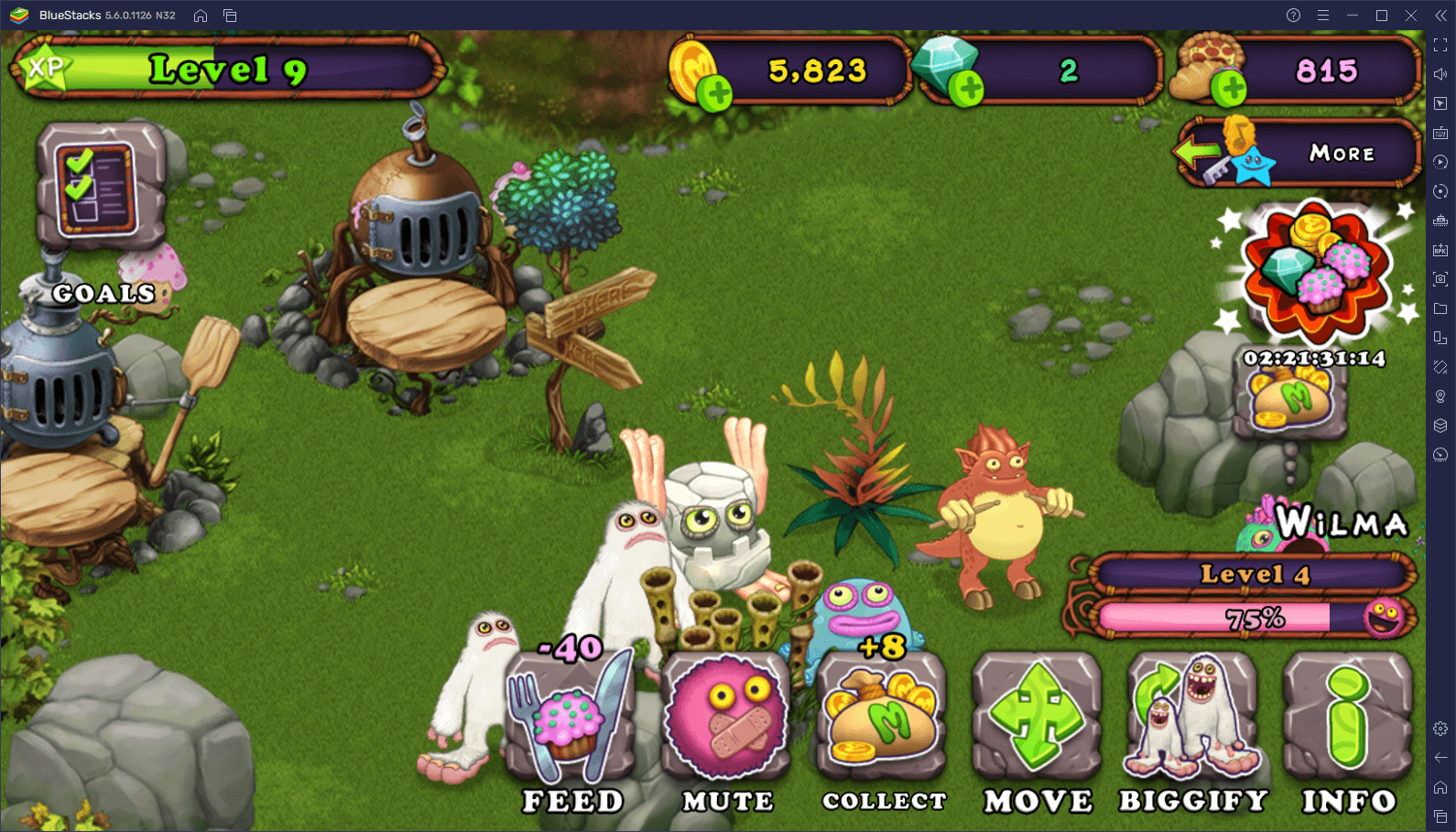 You can check what any given monster likes simply by clicking on them, and then clicking on "Info". In the "Likes" section, you'll be able to see which decorations and elements help to boost a monster's happiness, simply by placing these beside them. If at all possible, try to plan out your islands accordingly so that the most monsters can benefit from the presence of other monsters, as well as your decorations, in order to significantly boost your coin generation capacities.
Feeding and Upgrading Monsters
Lastly, when it comes to upgrading and improving your existing monsters, you can feed them treats to give them XP, which will help them to level up. By leveling up, they increase the amount of coins they generate over time, as well as the maximum number of coins that they can carry at any given moment.
Treats in My Singing Monsters are produced at the Bakeries by spending coins. The more coins you spend, the more treats you'll get at the end of the production period. However, the higher the level of the monster, the more treats it'll need to progress to the next levels.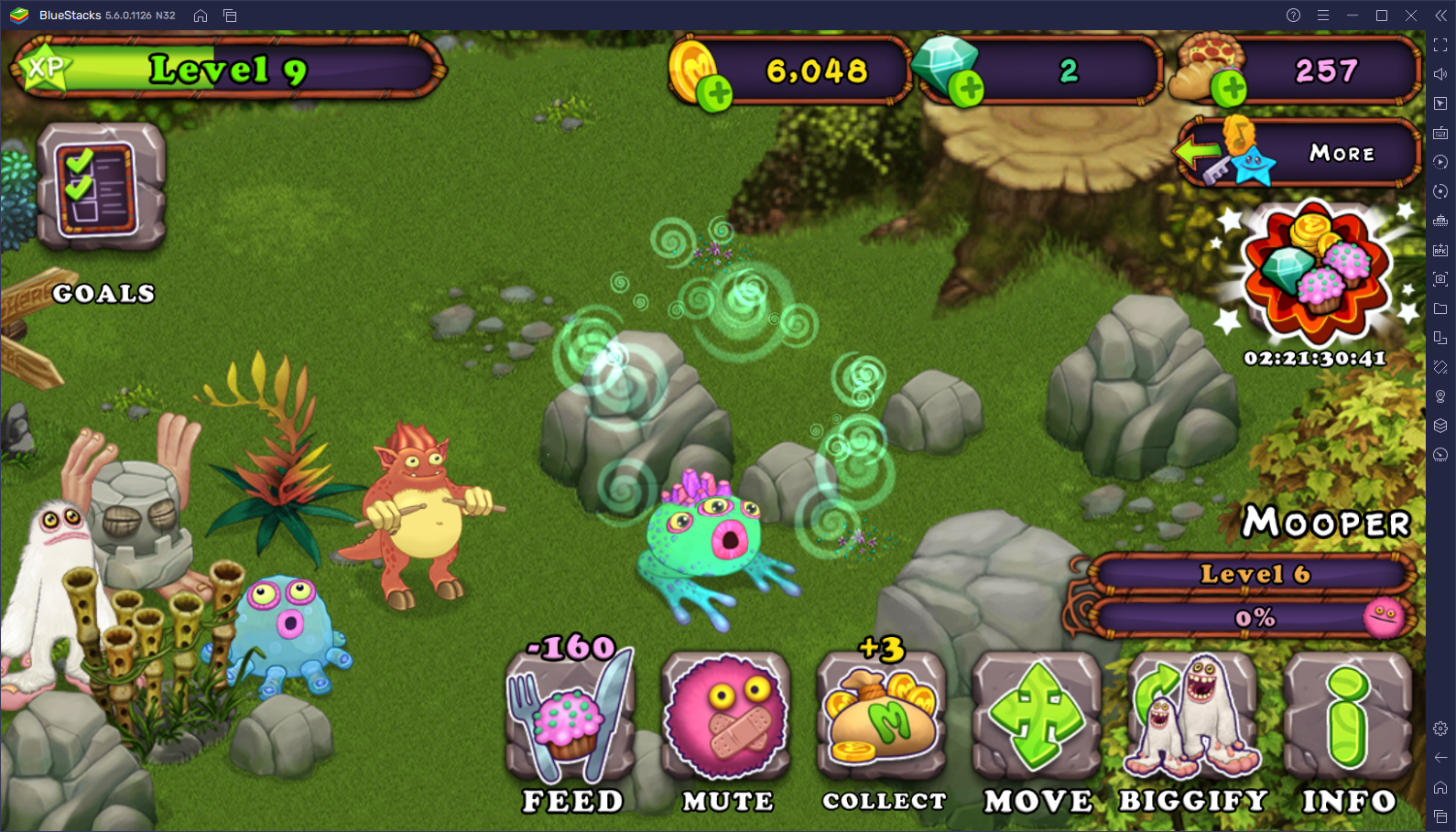 And with that, we close our beginner's guide for My Singing Monsters. With these tips and tricks, you'll be ready to get started with building your islands in this awesome and unique mobile game.