Game Guides
NBA Now 22 – How to Play the Best Controls, Graphics, and Performance with BlueStacks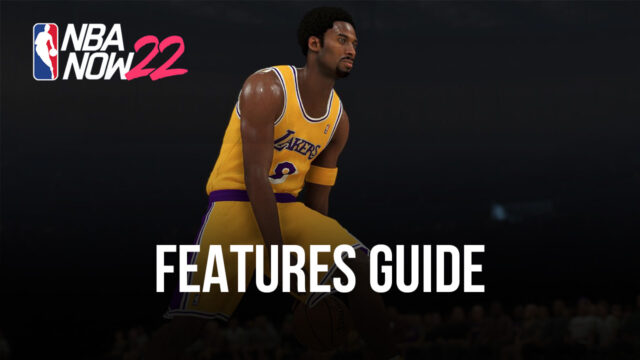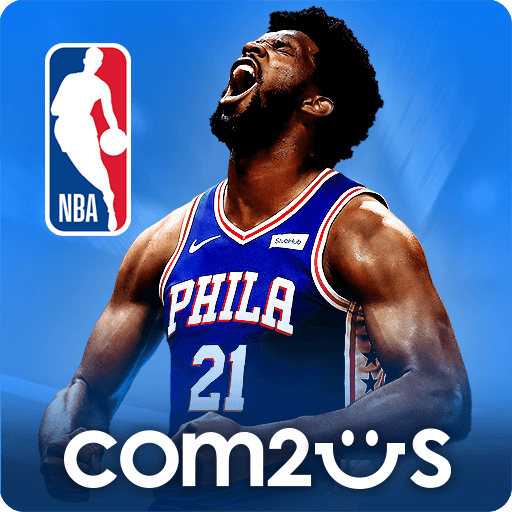 Com2Us has just released a brand new officially licensed NBA game called NBA Now 22, as a basketball simulator of sorts, where players can choose from their favorite teams and recruit their dream players to create powerful squads and serve their opponents on the court. In essence, this game is similar to FIFA Mobile, especially in the fact that your players are represented by cards that you can obtain, and the matches themselves are very short and focus only on pivotal moments of the game, such as rebounds, steals, blocks, and scoring opportunities.
NBA Now 22 offers everything that a basketball fan could ever want from a game, particularly since the gameplay is quite simple but also has many intricacies and the fact that the users can mix and match their favorite players from real teams to create unbeatable formations. Feel free to check out our beginner's guide to NBA Now 22 to learn more about the basics and how to get started.
However, when it comes to the matches themselves, the gameplay can get quite hectic, particularly since you'll need to manually dribble, dodge, feint, pass, shoot, block, and more. And since this is a mobile game, playing on your phone can make it doubly as difficult to execute all these actions. Fortunately, you can play NBA Now 22 on PC with BlueStacks, and use your mouse and keyboard to control the action with better results. Not to mention that you'll also get the best graphics and performance.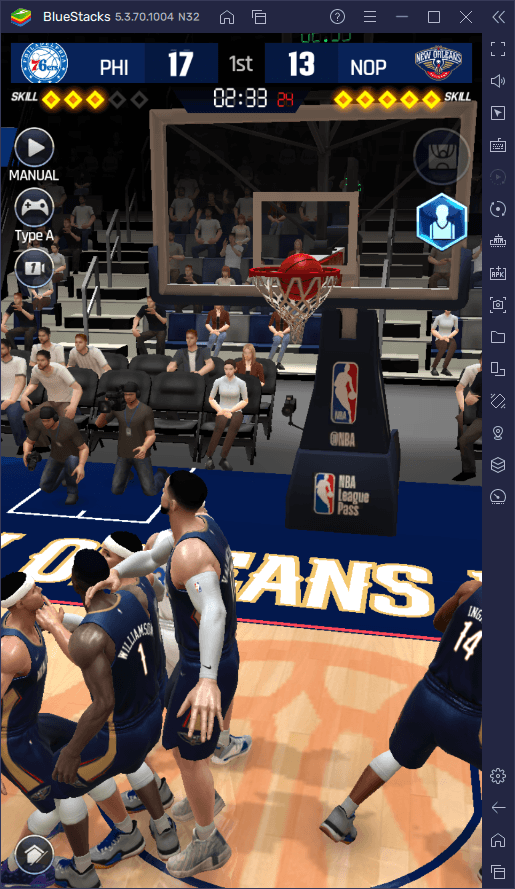 However, before getting the best experience with this game on your PC, you'll need to adjust some settings to optimize your gameplay. And in this guide, we'll show you exactly how to configure your BlueStacks for this very purpose.
How to Get the Best Graphics and Framerate
As a simulator, NBA Now 22 has graphics that lean more towards the realistic side of things, with characters, basketball courts, and animations all looking very similar to their real-life counterparts.
Understandably, however, due to the quality of these elements, you'd need a pretty beefy phone to play this game with the best settings, without having to sacrifice performance. And even if you had a nice phone, you'd still have to deal with issues like playing on a small screen, dealing with touchscreen controls, and quickly draining your battery. If you play on BlueStacks, you can easily max out your settings without any of the drawbacks, and enjoy the game on a large screen.
With that being said, here are our step-by-step instructions on how to maximize your graphics and framerate in NBA Now 22: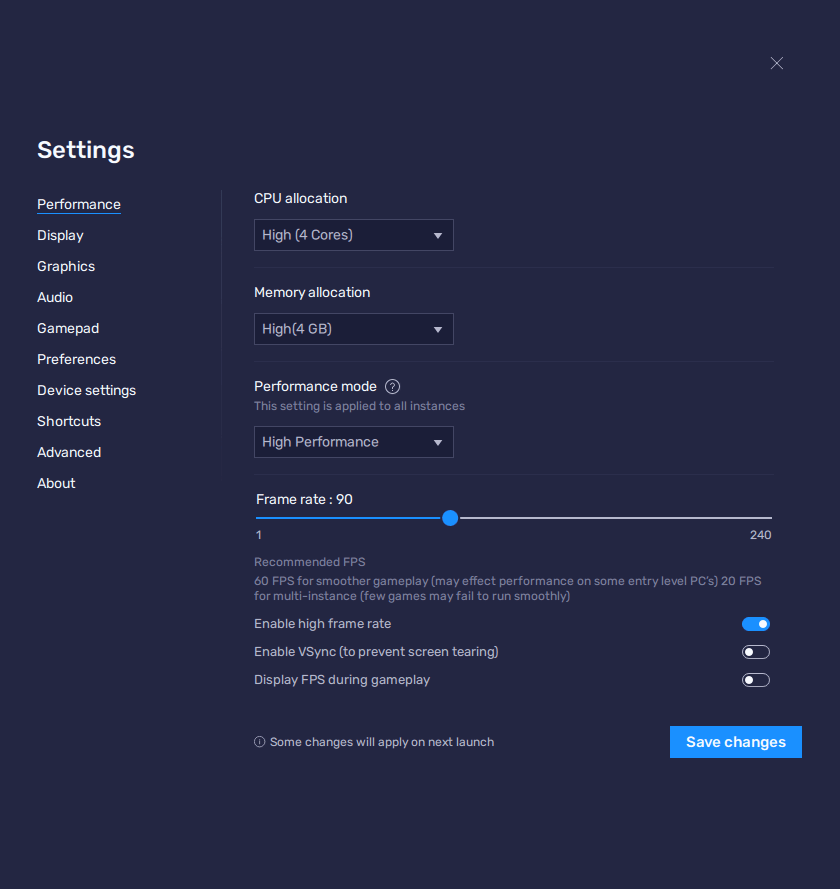 Open the BlueStacks settings menu by clicking on the hamburger button on the top right, and head to the "Performance" tab.

Allocate 4 CPU cores, 4 GB of RAM, and set the performance mode to "High performance". Also, make sure to set the framerate to at least 60 FPS in the slider below.

Launch NBA Now 22 and go to the settings menu.

In the "Game" tab, set your Max FPS to 60, and adjust the graphics according to your PC specifications. If your PC meets the recommended requirements for BlueStacks, just set the graphics to "Very High".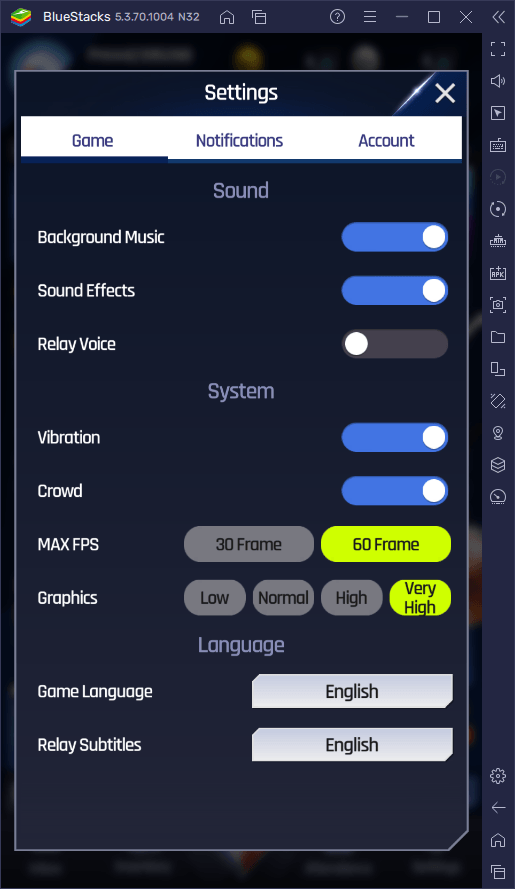 Once you enter a new match, your game should be looking as good as possible, and run at a silky smooth 60 FPS.
Configuring the Best Control Schemes
Now, even though your game might look and run amazingly, it doesn't mean that it'll get any easier. In fact, playing NBA Now 22 can be quite tricky in itself, due to the way the mechanics work. However, if you were playing on your phone, you'd have an even harder time since you'd need to control everything using the virtual touchscreen buttons and joysticks, which can be a pain.
Luckily, since you're playing on BlueStacks, you can use the Keymapping Tool to create intuitive control schemes that will let you control all the action using only your keyboard. And since you can do basically anything in this game basically by only sliding and swiping, you can pretty much control everything with only a few adjustments.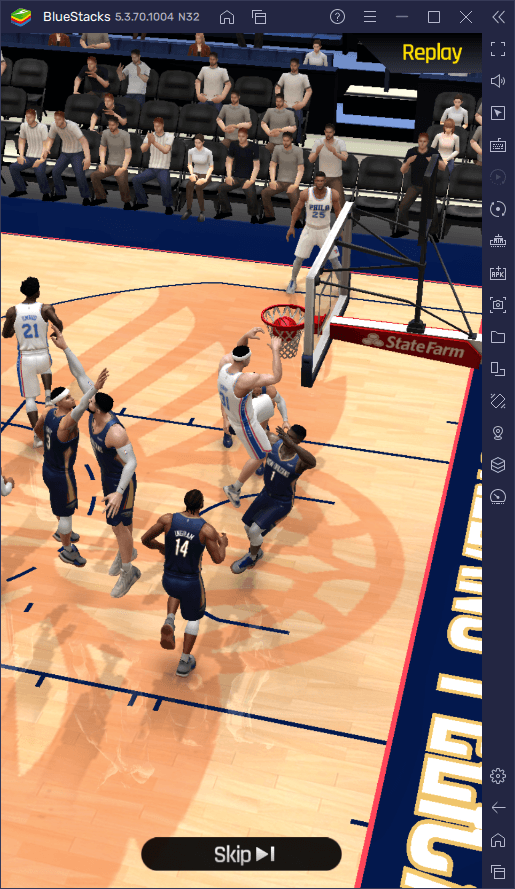 To open the Keymapping Tool, you need to press Ctrl + Shift + A while in-game. In this screen, you'll see that we've already added a few controls by default, which is basically everything you need when it comes to playing and winning matches. However, you can change these controls by clicking on them and then pressing the key you wish to replace them with, as well as adding new bindings by dragging and dropping functions from the rightmost panel onto anywhere you want.
With the default control scheme, you can move your characters with WASD, you can swipe on the screen to pass, block, steal, and shoot with the arrow keys, and you can defend by holding down the spacebar. These controls basically cover everything you'll ever need when it comes to playing and winning and let you do so by using only your keyboard, which is much more comfortable and intuitive than tapping and swiping on your phone.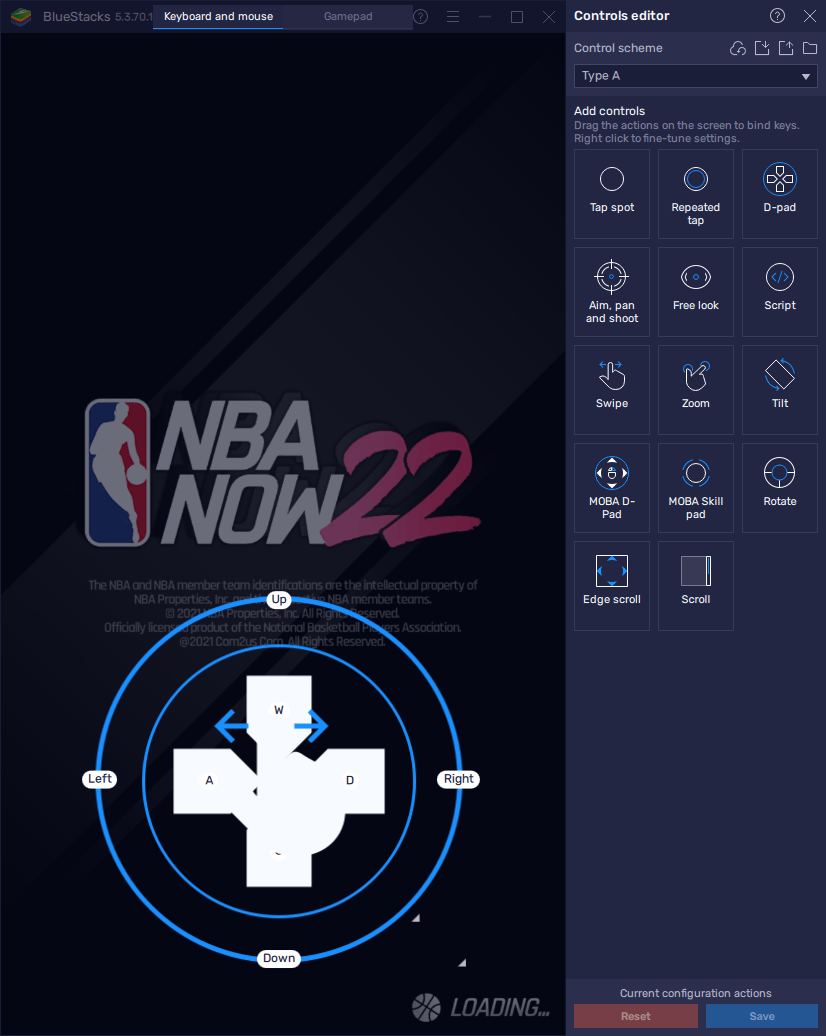 These improved controls, coupled with the superior graphics and performance, will make playing NBA Now 22 a much more enjoyable experience, not to mention that you will also win more matches. After all, if you're not struggling with lag, slowdowns, or stutter, you can react much better and accurately to what's happening on the screen at all times. And since you can perform every action by pressing buttons on your keyboard instead of swiping on your phone screen, you can make the best out of all your scoring and defending opportunities.
Feel free to leave a comment below if you have any questions or concerns about installing or configuring NBA Now 22 on PC with BlueStacks.