Game Guides
Pixel Gun 3D PC – Run n' Gun in This Shooter Game on PC With BlueStacks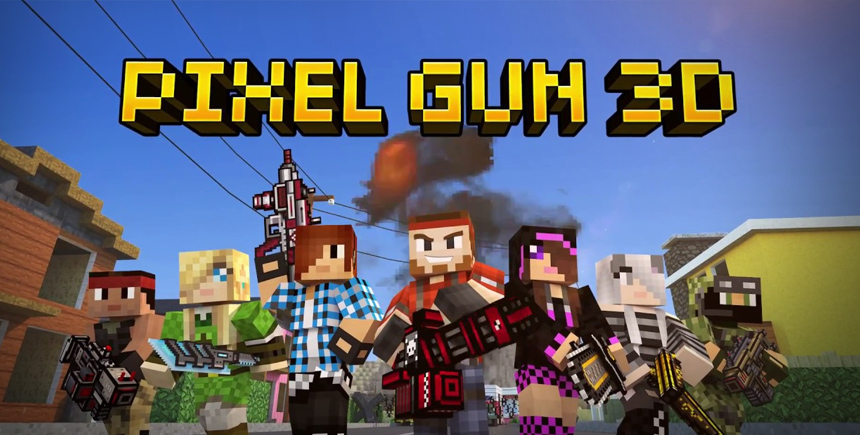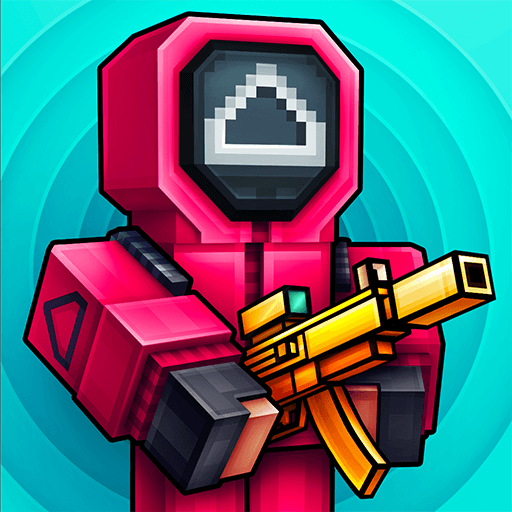 Minecraft meets Free Fire in Pixel Gun 3D, the third-person shooter with a voxel-based aesthetic. This game was originally released in 2013 and, since then, has received numerous updates and content additions including new maps, modes, weapons, and a wide slew of different features. Nowadays, the game is currently in its version 18.0, offering lots of pixelated fun for those who enjoy shooter games.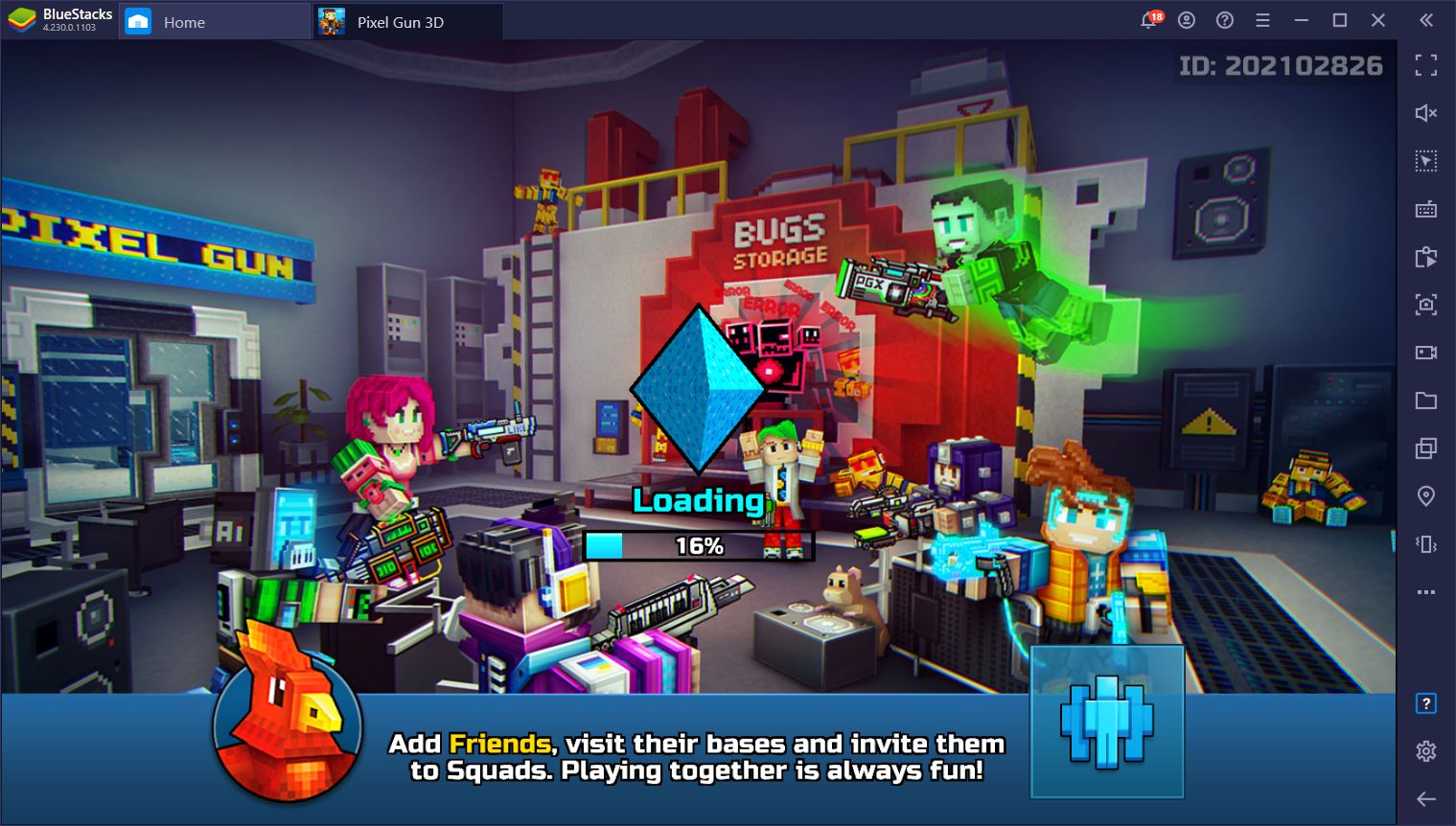 However, while there's plenty of fun to be had in Pixel Gun, the game is only available on mobile devices. And while this isn't such a big deal if you're playing casually every now and then, you'll really feel the frustration set in if you're trying to get better, only to be held back by phone touchscreen controls. In cases like those is when you can't help but wonder why such a good game is stuck on the mobile platform.
Luckily, you can easily play Pixel Gun 3D on PC by using BlueStacks, our app player, which allows you to emulate virtually any mobile game on your computer. In this article, we're going to explain how to install the game on PC, as well as how to properly use our BlueStacks tools in order to gain the advantage and boost your performance in-game.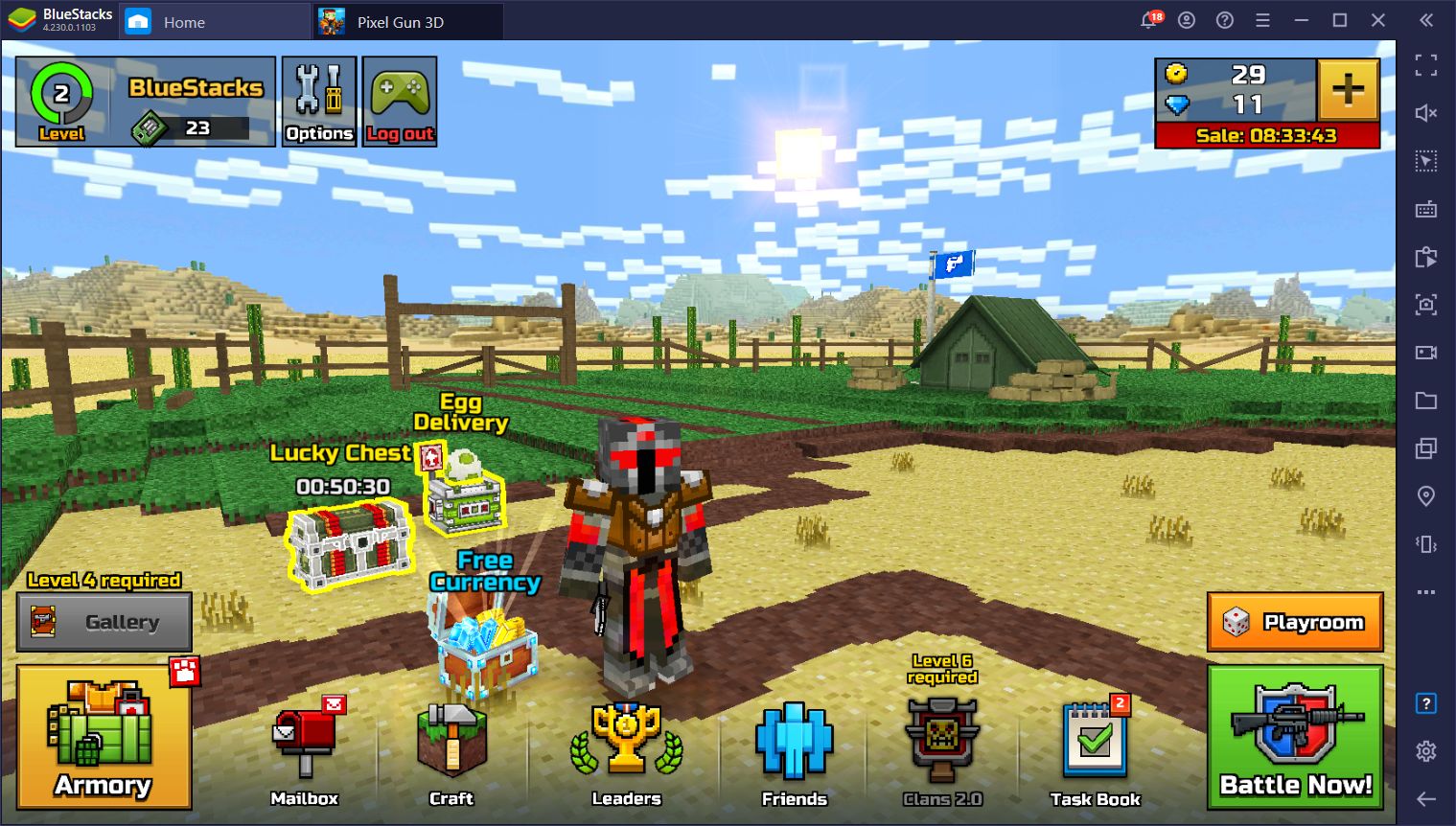 Installing Pixel Gun 3D on PC
Setting up this game on your computer is very easy and only takes a few minutes, depending on your connection speed. To install Pixel Gun 3d on PC, please follow these steps:
Download the most recent version of our free app player from our website. Run the installer and let it finish. The emulator will then launch automatically.
Once on the BlueStacks home screen, use the text box on the upper right to search for Pixel Gun 3D on the App Center.
Click on the game's name in the search results to install it directly from the Play Store, just like you would with any other mobile game.
Once installed, you can run the game by clicking its icon on the home screen.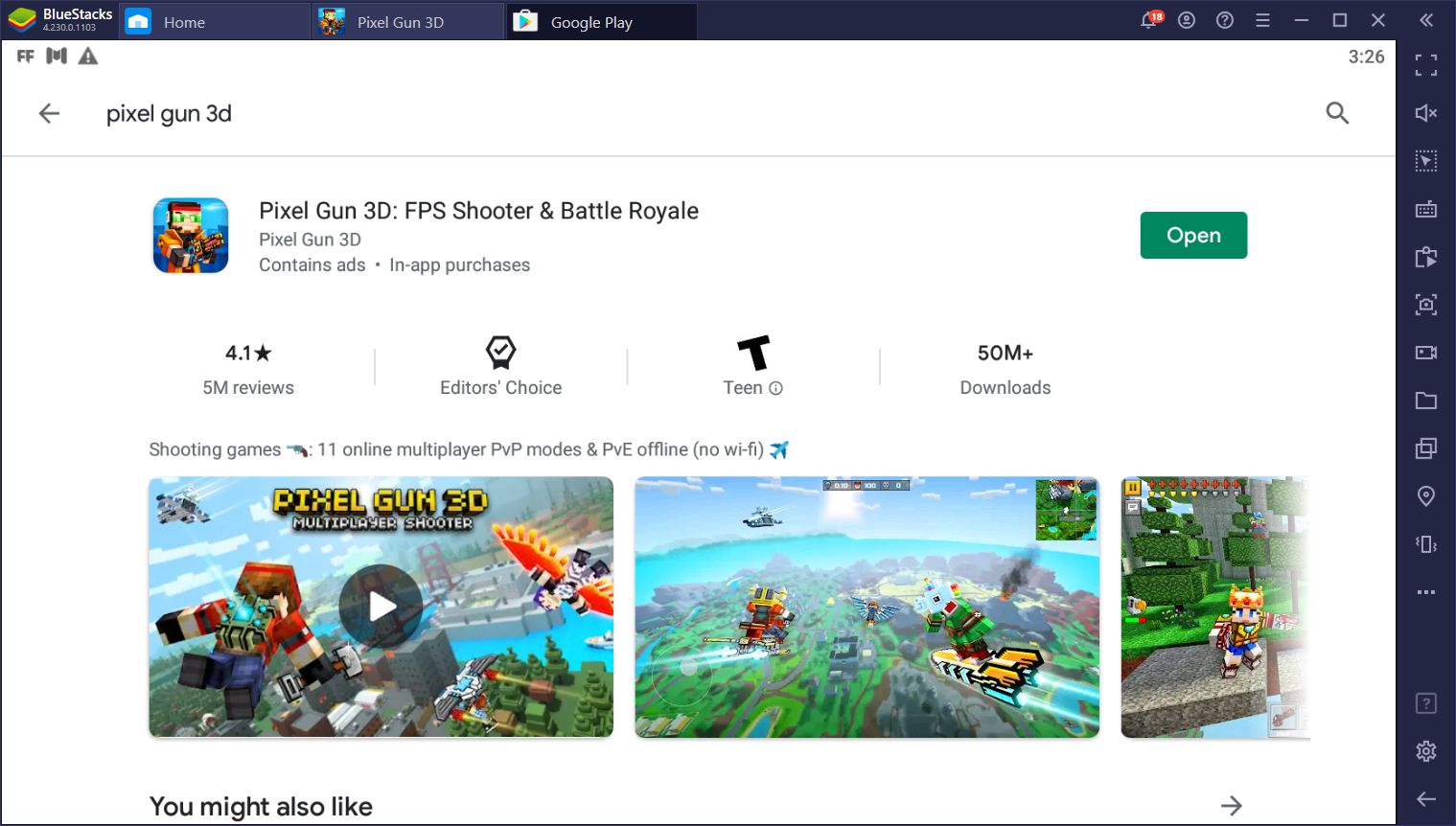 This process is very simple and takes a few moments. Pixel Gun is a bit large so it could take a bit more time to download and install. But overall, it only takes a few clicks to set up BlueStacks on your PC. Before long, you'll be running around the battlefield shooting and defeating your enemies with BlueStacks.
And speaking of BlueStacks, there are quite a few advantages of playing Pixel Gun 3D on PC compared to doing so on your phone. Here are a few ways that our Android emulator can give you the upper hand.
Play With the Best Graphics and Performance at a Fraction of the Cost
Good phones are quite expensive to the point where they're out of reach for most of us. However, PCs are much more common; it's much more likely to find someone with a decent PC or laptop than with a high-end phone. In this sense, it stands to note that these users will have a much better time gaming on their computers than on their phone.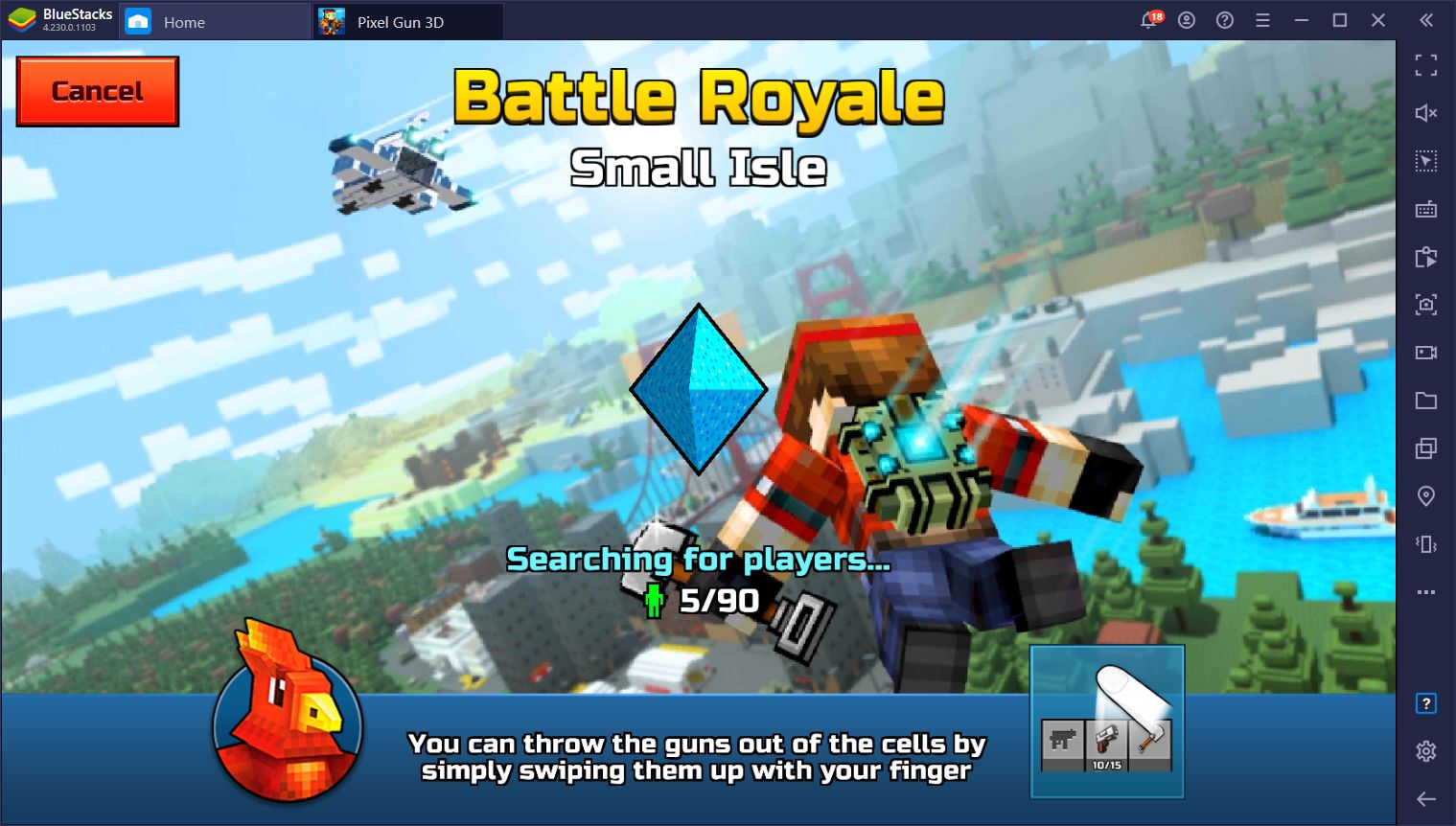 With BlueStacks, you can run virtually any Android game on your PC, with much better performance than even the most expensive mobile devices. This is because, more often than not, your PC hardware is much better than the one in your phone. As long as you fulfill the recommended requirements for BlueStacks, you'll be able to enjoy any phone with superior graphics and performance, and on your large monitor with the best possible resolution.
Shoot and Run With the Best Precision Using the Keymapping Tool
For shooters like Pixel Gun 3D, you'll need the best controls in order to fight effectively. And while the mobile touchscreen controls are decent for the most part, they can't hold a candle against a traditional mouse and keyboard setup.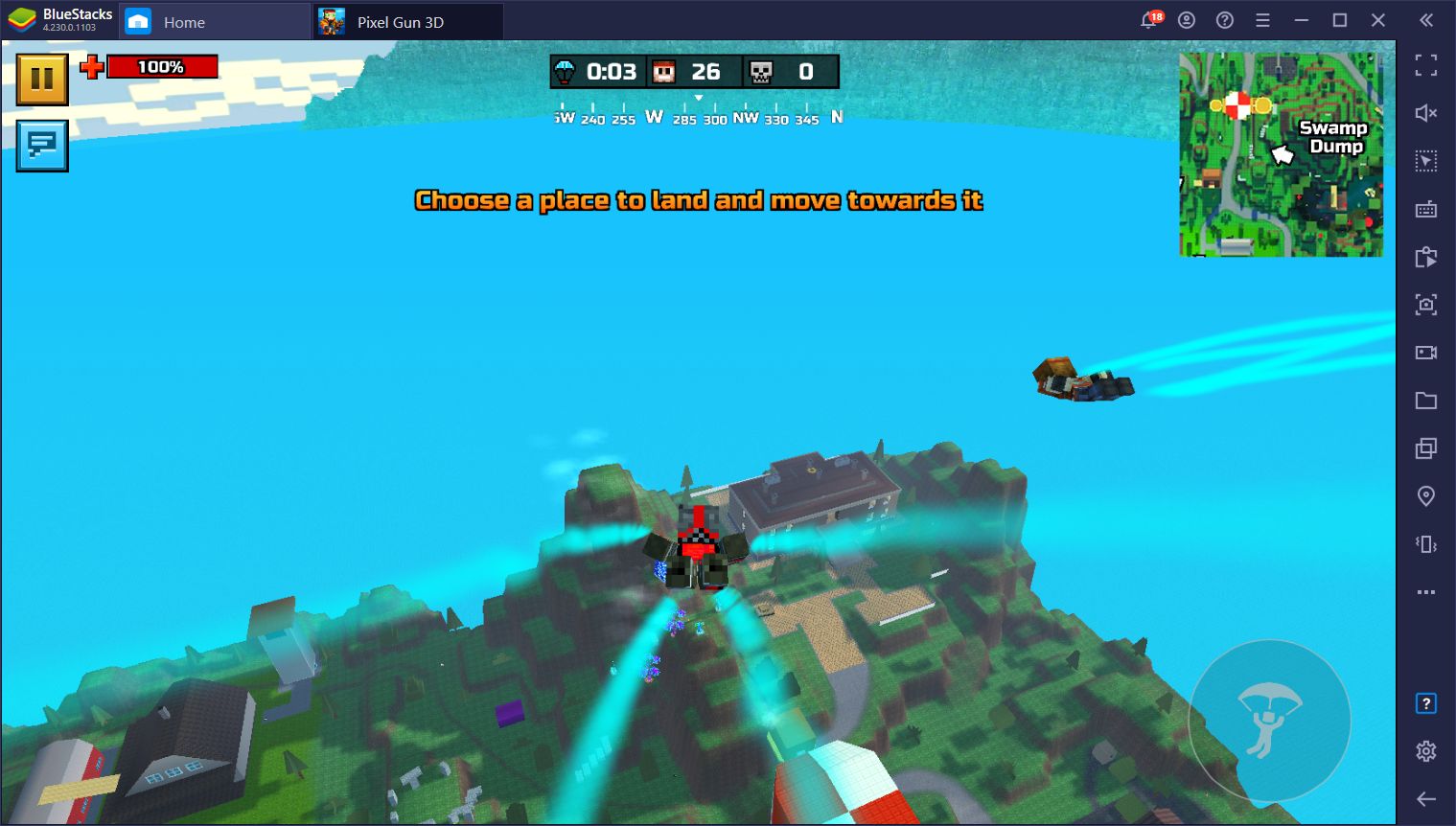 The BlueStacks Keymapping Tool is your key to success in these games as it allows you to create control schemes involving your mouse and keyboard. In other words, it lets you play Pixel Gun on PC just like any other shooter game for this platform, using your WASD keys to move and your mouse to shoot with much better precision than with touchscreen controls.
After you launch the game for the first time, you'll notice on the Game Guide panel that you already have a predefined control scheme for Pixel Gun created by the team at BlueStacks. We create these schemes to serve as entry points for everyone, but you can easily modify our keybindings to suit your preferences via the Keymapping Tool, by pressing Ctrl + Shift + A. In this new screen, you can add new shortcuts to the screen, modify and move existing bindings and shortcuts, and customize every aspect of the controls.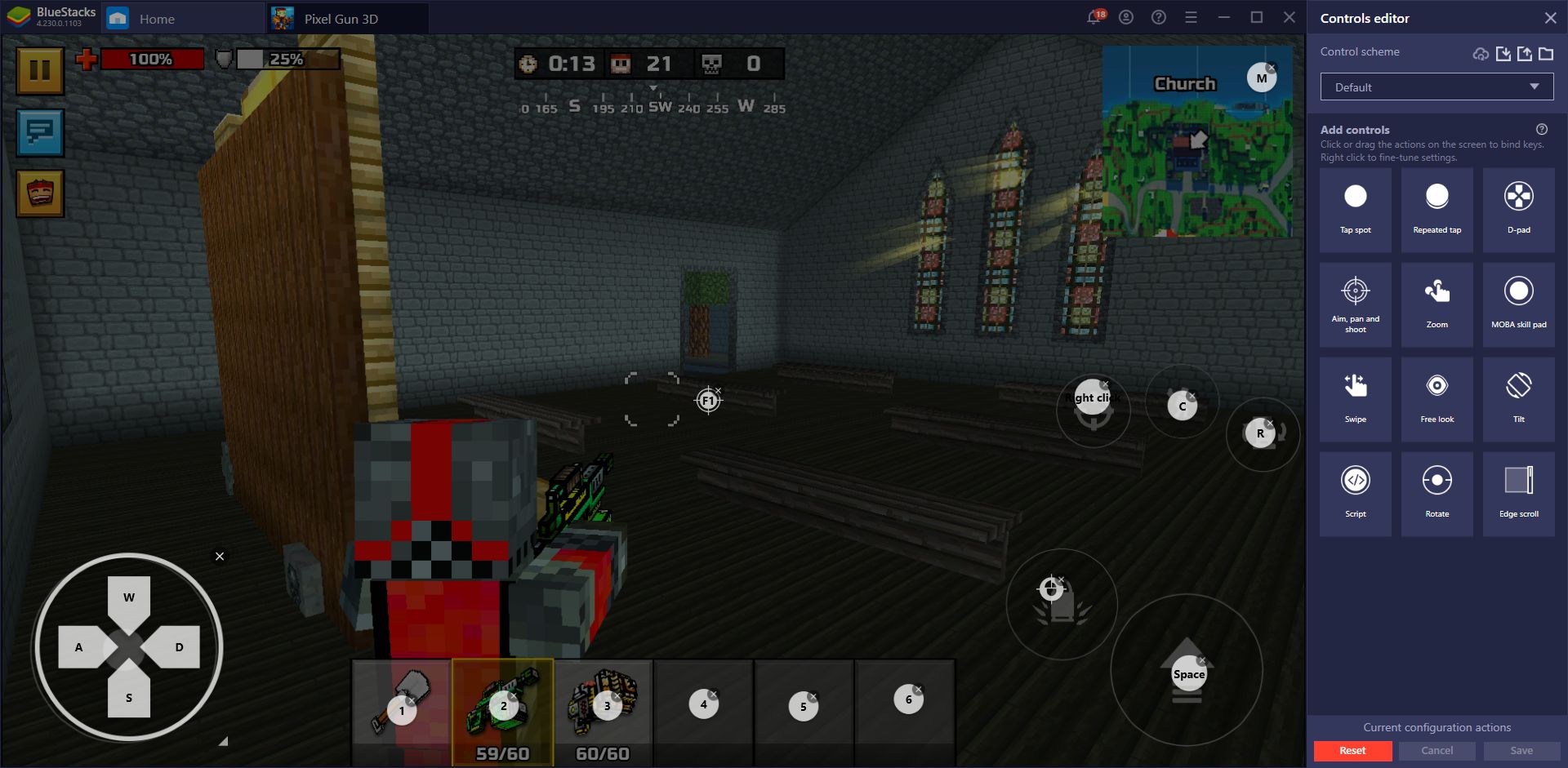 We suggest spending a few moments to get familiar with the controls so you can give your enemies a proper thrashing once you enter the field. You can also toggle the controls overlay on/off by pressing Ctrl + Shift + F6. Activating this feature will make it so that your bindings are always on screen, which can make it better to learn all the shortcuts and buttons for the game if you're just getting started. Once you're proficient, you can just turn them off if they're getting in your way.
Share and Stream Your Best Moments on BlueStacks
And if you're a content creator, BlueStacks has you covered as well.
With the BlueStacks Recorder, you can easily capture clips of your best plays and save them as .mp4 files in a directory of your choosing. For streamers, you can also activate Streamer Mode, which will make the screen pop out from the BlueStacks frame, making it much easier to select it on your favorite streaming software such as OBS.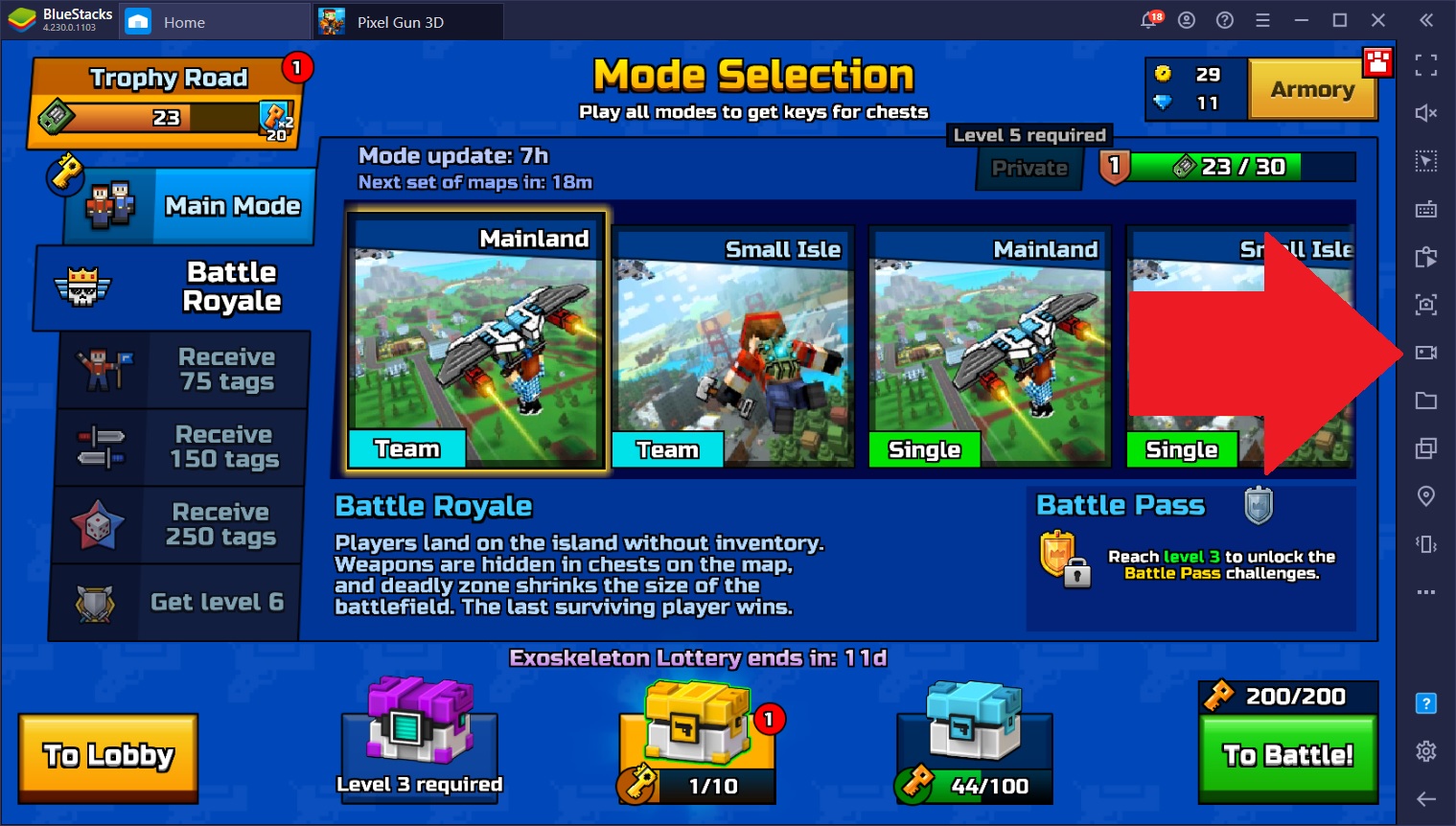 BlueStacks is, for many reasons, the best way to play your favorite mobile shooter games. Not only does it give you the chance to play on a larger screen and with the best graphics and performance, but it also grants you superior controls and the ability to capture and stream your greatest moments.