Game Guides
How to Play Plague of Z on PC with BlueStacks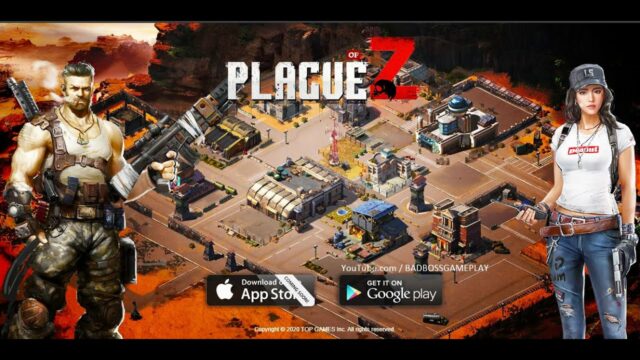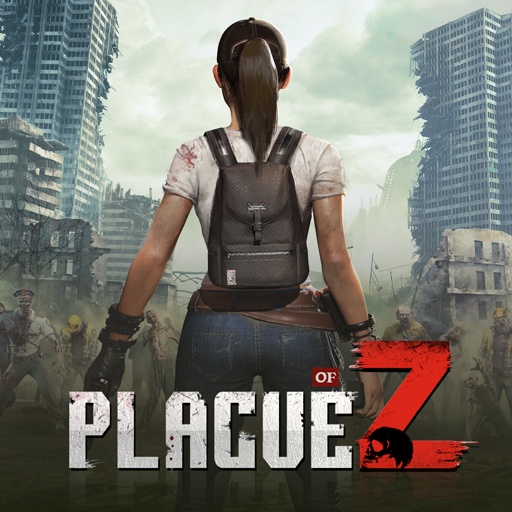 It's time to play Plague of Z on PC, a real-time strategy game that is set in a post-apocalyptic world ravaged by zombies and warfare. In this game, you are tasked with leading your people through harsh conditions while fighting off the threat of outside forces with the ultimate goal of creating a thriving city. This game is for players that have a strategic mind, capable of overcoming all kinds of adversity that come their way. Are you this type of player? If so, it's time to play this game RIGHT NOW!
Plague of Z adds to the much-beloved zombie game survival genre that contemporary gaming has adored for quite some time. Adding the element of real-time strategy to the gameplay only makes it more exciting and raises the stakes for the player. This game is perfect for people who have been looking for a game to play that will test their skills, and the best part is that it doesn't even require active gameplay that might distract them from their life's endeavors, making it the perfect way to pass the time.
How to Set Up Plague of Z on BlueStacks
Real-time strategy games require a lot of attention, which means that it can be quite tedious to play on your phone. Since most people spend their time on a computer anyway, it's a lot more convenient to have their favorite games active on their PC. But wait, isn't Plague of Z a mobile game? No worries! BlueStacks is a platform that allows players to enjoy their favorite Android games on their computers. Here's a step-by-step process on how players can do exactly that!
Download and Install BlueStacks

on your PC.

Complete Google Sign-in to access the Play Store, or do it later.

Look for Plague of Z in the search bar at the top-right corner of the Game Center or at the Google Playstore.

Click to install Plague of Z from the search results.

Complete Google Sign-in (if you skipped step 2) to install Plague of Z.

Click the Plague of Z icon on the home screen to start playing.
Useful Features When Playing Plague of Z
BlueStacks isn't the best just because it makes Android games available on your PC. The platform has so much more to offer than just porting your games. BlueStacks includes a bunch of useful features that make playing mobile gaming a lot more fun and improve your gameplay experience significantly. Take a look at some features that you might find helpful, making you think why you didn't make the switch sooner.
The BlueStacks Multi-Instance Function is a feature that allows players to open two or more instances at the same time and manage them easily regardless of how many are open. This function is aimed towards users that like to play multiple games at the same time or players that open multiple instances of the same game to maximize their goals in-game. This function is versatile and can be used for a number of things depending on the player's needs.
Plague of Z requires a lot of attention and is best left open on the side. However, the game isn't really that action-packed and can be quite boring if you just stare at your city for a few minutes without it actually doing anything interesting. The best way to pass the time without sacrificing knowledge of your city's progress is to open up another instance and play both these games side-by-side. You can open as many as you want as long as your computer can handle it.
The Macro Feature is a tool that allows players to record and replay a set of commands done inside the instance. To put it simply, you can create your own automatic command that you can reuse as many times as you want to skip all the tedious tasks of a game. The instance allows you to store as many Macros as you like and customize them in any way so that you are given the option to do whatever you want in the game.
Plague of Z is pretty much an idle game since the only things you need to do upgrade buildings periodically and collect resources. If you don't like the idea of logging in every 2 hours to collect resources, you can simply create a macro to do that for you which removes one boring part of playing the game. You can create other types of macros too depending on the situation as long as you know how to create basic macros in BlueStacks.
The Controls Editor Function is a feature that allows players to create keyboard controls on any mobile game. This is done by allotting keybinds on specific points of the screen to emulate the keyboard and mouse control over a touchscreen surface. Players can also use this for controllers. This makes it easier to play Android games on the PC since this process is extremely simple and easy to learn. The hardest part is the transition stage which will only probably take an hour or so.
The game has an adventure system where the player can use their character to defeat multiple waves of zombies. It can be hard doing this with just your mouse tapping on the screen so it's best if you have your keybind set for this mode. Luckily, BlueStacks has already set a default control layout for games like these so if you aren't interested in making your own controls, you can simply use the one pre-made for you.
Become the Hero that the People Need You to Be!
In a world ravaged by an unknown illness, the people will need someone to look up to in order to lead them to safety. A lot of lives are at stake and the different communities aren't into cooperating with each other. It's up to you to find a way to make do with the limited resources you're given to make sure that your people survive this world.
Plague of Z is an awesome game that incorporates so many of our favorite genres into one. If you love this game and are playing it on your phone, it's time to elevate your gameplay by making the switch to PC today with BlueStacks. One you make the transition from your phone to this platform, you'll never see Android gaming the same way ever again.