Game Guides
RAID: Shadow Legends Patch 1.13 – Here's What's New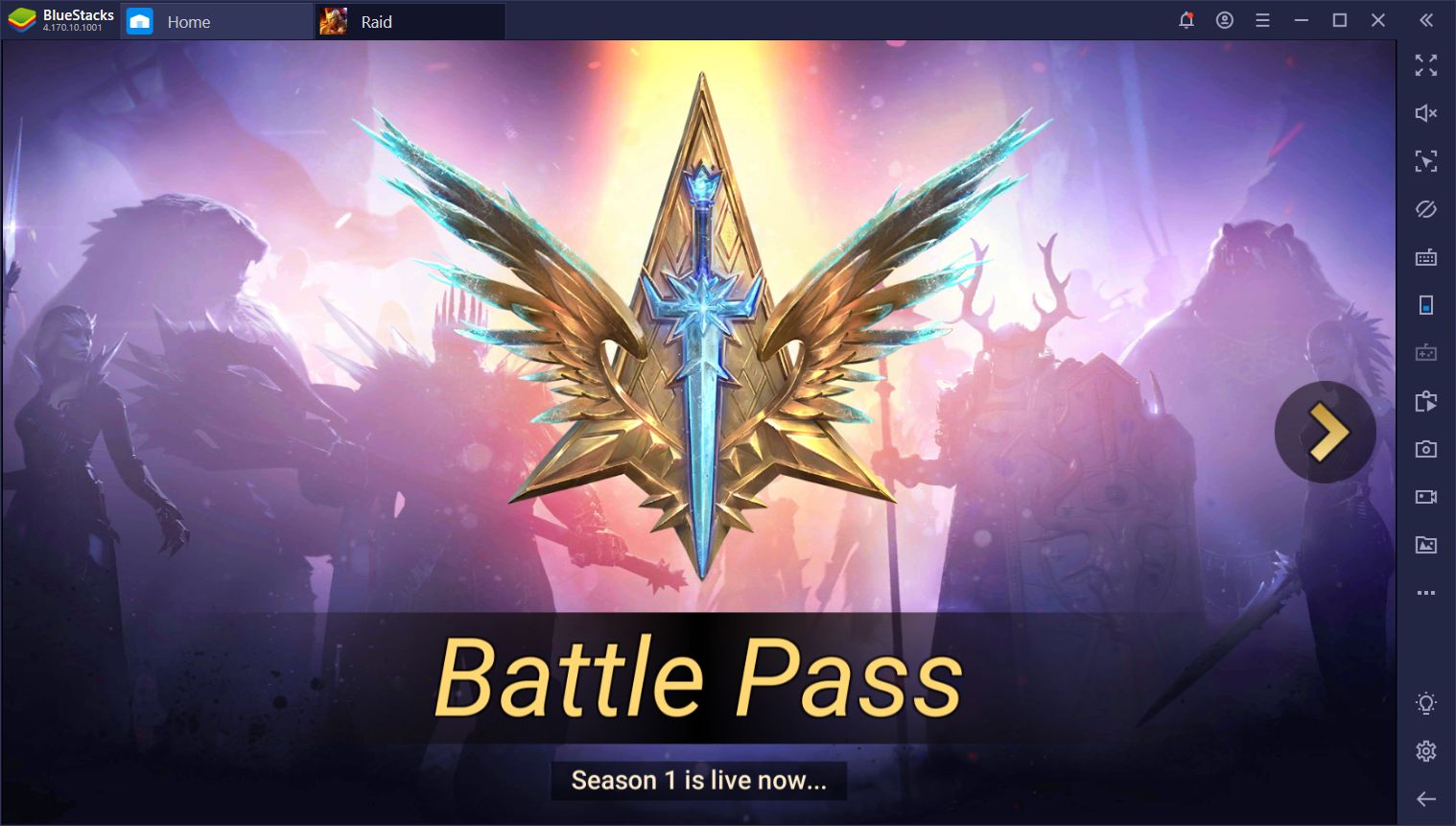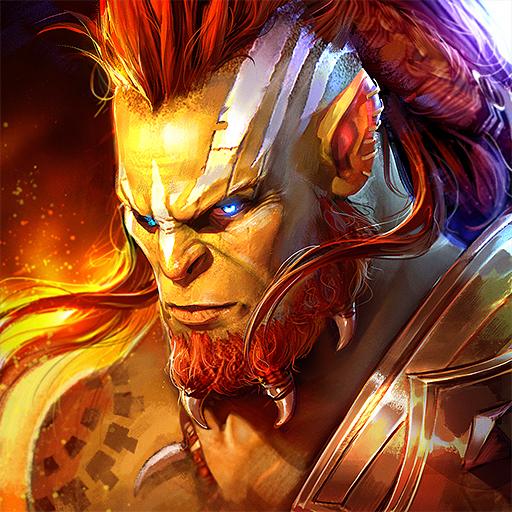 RAID: Shadow Legends is one of those undisputed powerhouses of gacha games that have taken the world by storm and established a loyal player base shortly after its launch. In its beginnings, the game's selling points were its awesome graphics with a more realistic and gritty art style and a balanced playstyle that favored a variety of builds instead of revolving around 2 or 3 meta team compositions. Nowadays, as other great games have hit the market, RAID is still going strong, with plenty of content updates under its belt and new systems being implemented every few months.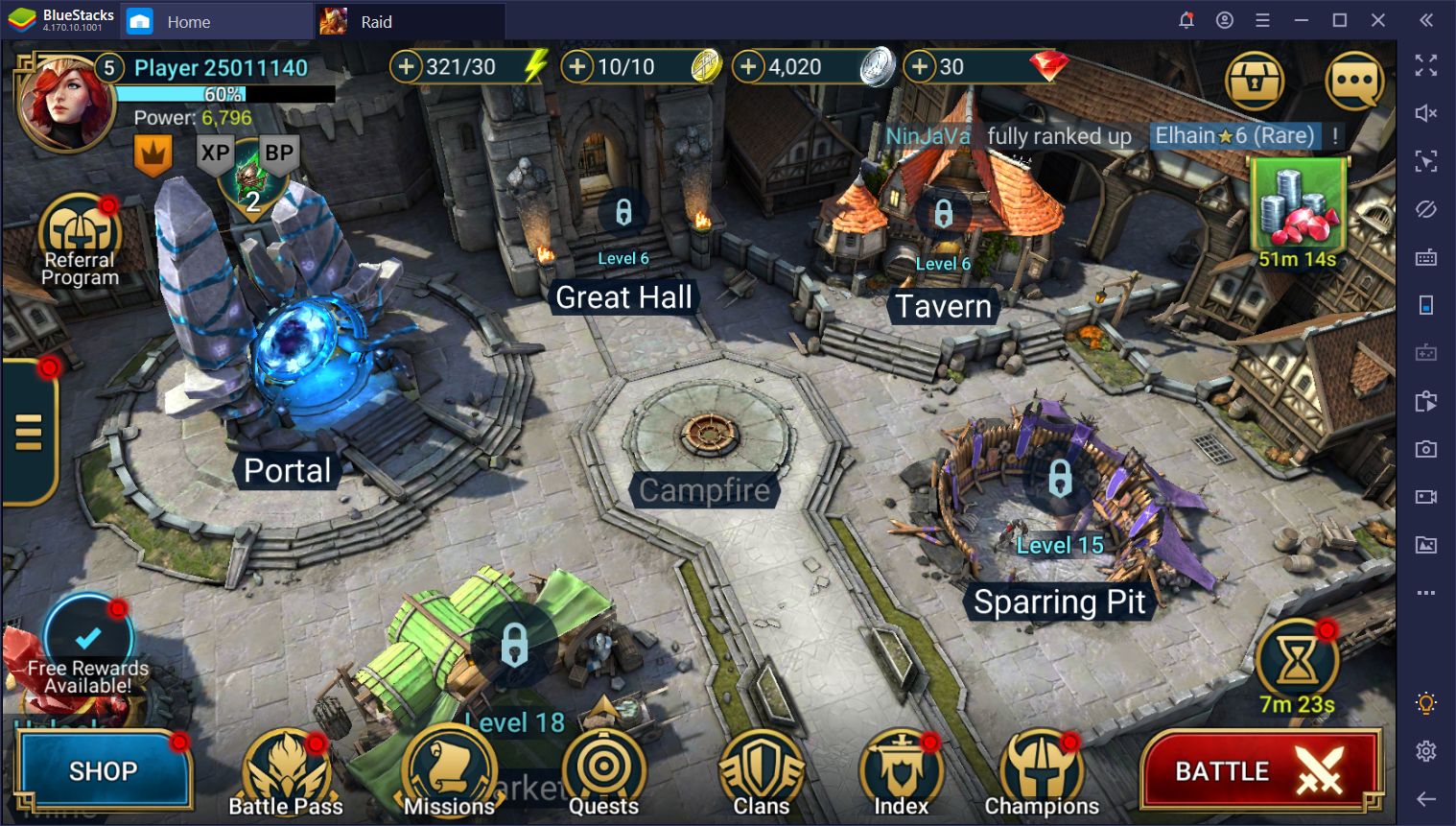 Case in point, update version 1.13 for this awesome gacha game has just launched and with it, came a plethora of changes including a new battle pass feature (not unlike the one in games like Call of Duty: Mobile), several adjustments to existing heroes, new champions, and new debuffs and buffs, among a few others.
In this article, we're going to examine the most relevant changes that have been implemented in RAID: Shadow Legends with patch 1.13.
Champion Rebalances
Adjustment to the parameters and skills of champions are not unheard of in these types of games. In fact, it's these very changes that often shift the meta to favor different team compositions, and that contribute to bringing variety to the game. In other words, these adjustments are meant to balance out overpowered heroes and to increase the effectiveness of underused characters to encourage players to experiment with new compositions.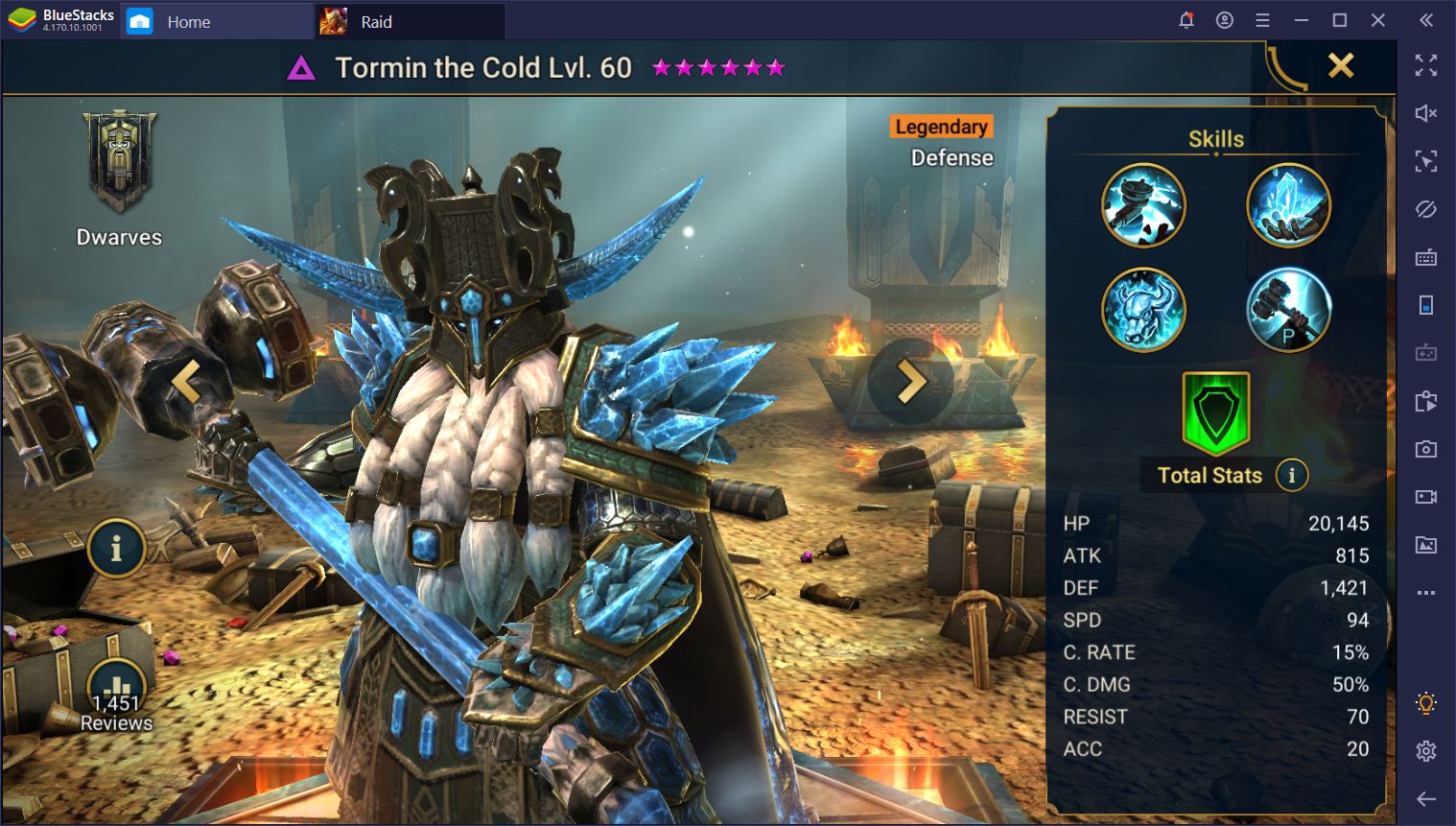 While the changes to the characters are too numerous to mention here, we can say that six characters were adjusted, including Tormin the Cold, which was a recent addition to the roster in the 2019 Christmas Event. These changes include things like adjusting the values and probabilities of certain attacks and the way the damage of certain moves scales, to complete reworks of existing abilities and changes to certain specific effects. These adjustments are very important to read through if you're serious about creating the best teams in RAID as some characters might lose some power, while others might actually end up becoming viable.
The champions that were affected by these changes include Yannica, Tormin the Cold, Shamrock, Sethallia, Foli, and Angar.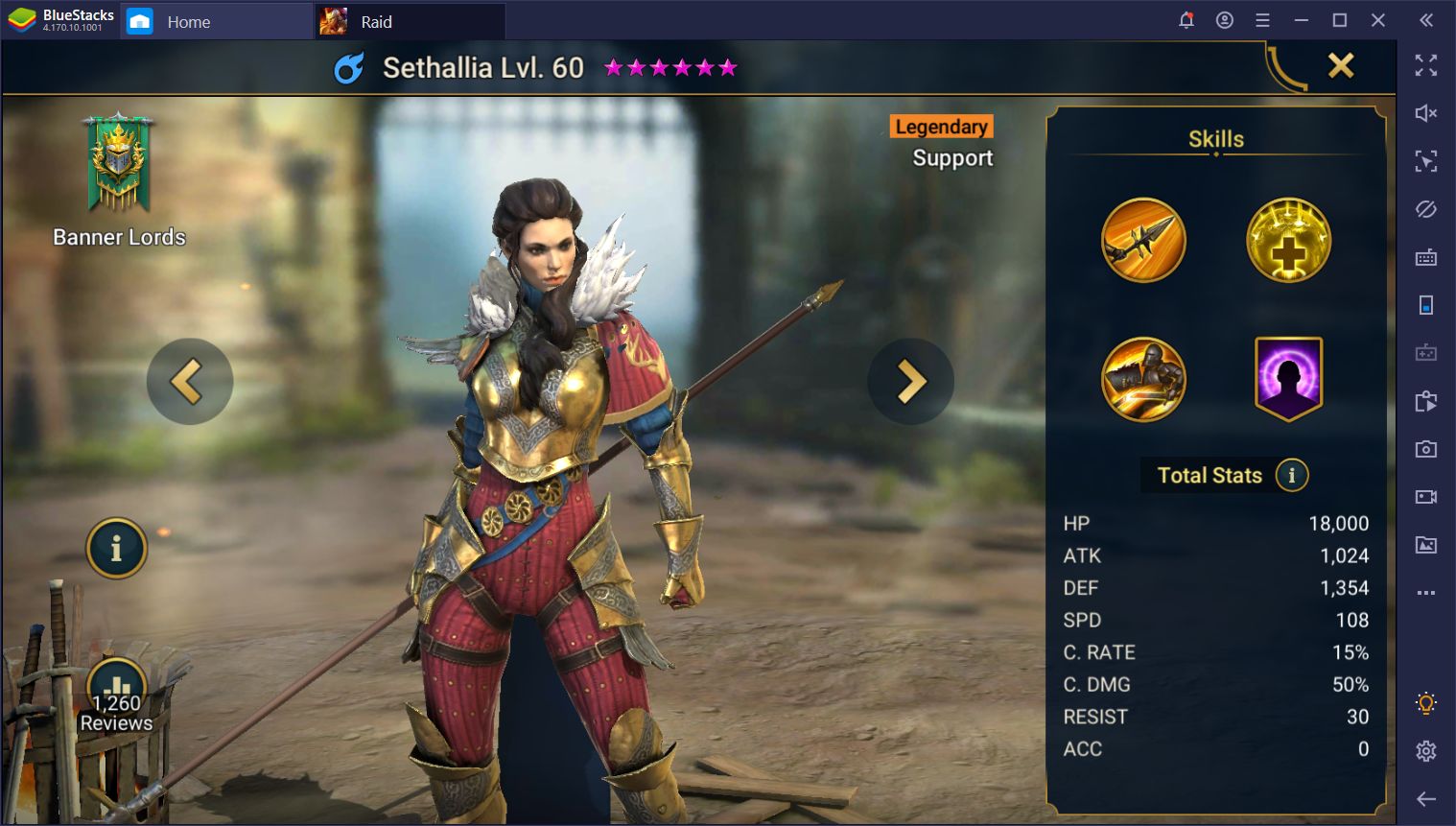 New Buffs and Debuffs
With patch 1.13 of RAID: Shadow Legends, 6 new champions were added, all boasting brand new buffs and debuffs to add variety to the existing meta. These effects include the following:
Buffs
Strengthen: Increase the damage resistance of the recipient, decreasing the damage they receive by either 15% or 30%.
Increase ACC: As its name suggests, this effect simply increases the ACC of the target by either 25% or 50%.
Increase C. DMG: This buff increases the damage that the target inflicts with critical hits by 15% to 30%.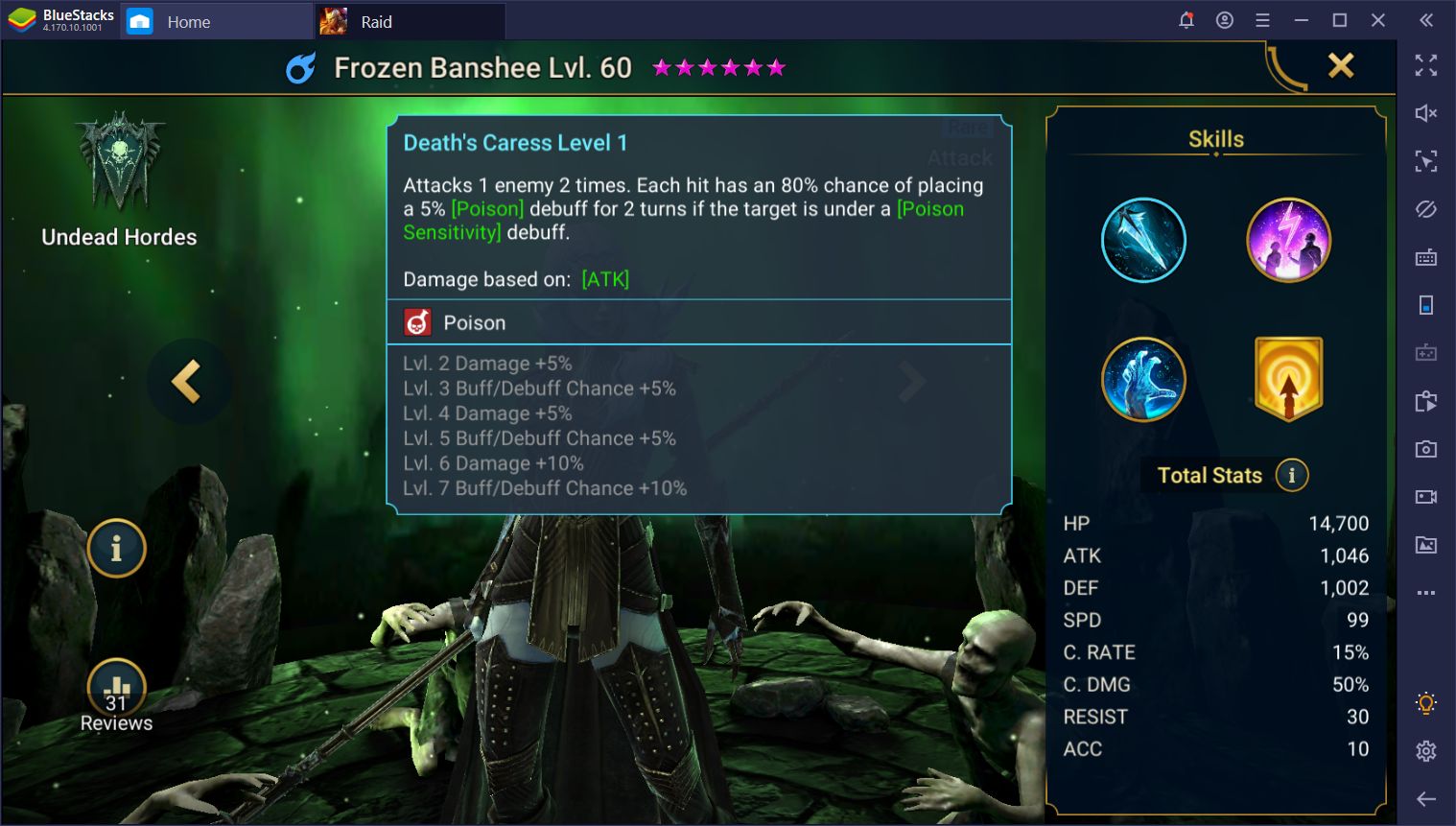 Debuffs
Poison Sensitivity: Once applied, this debuff increases the damage that the target sustains from poison effects by 25% or 50%.
Decrease C. Rate: Decreases the rate at which the target inflicts critical hits. Great for shutting down heavy hitters.
Decrease C. DMG: Similar to the effect above, but reduces critical damage instead of critical rate.
New Battle Pass
Similar to games like Call of Duty: Mobile, RAID: Shadow Legends is getting its own battle pass full of missions and sidequests that players can complete in order to rank up. With every rank they increase, they receive rewards including resources, shards, and even full-fledged champions to add to their rosters. Furthermore, leveling up the battle pass can also grant unique cosmetics like avatars for your profile. These battle passes however, are seasonal, and you can only progress through the ranks whenever they're active.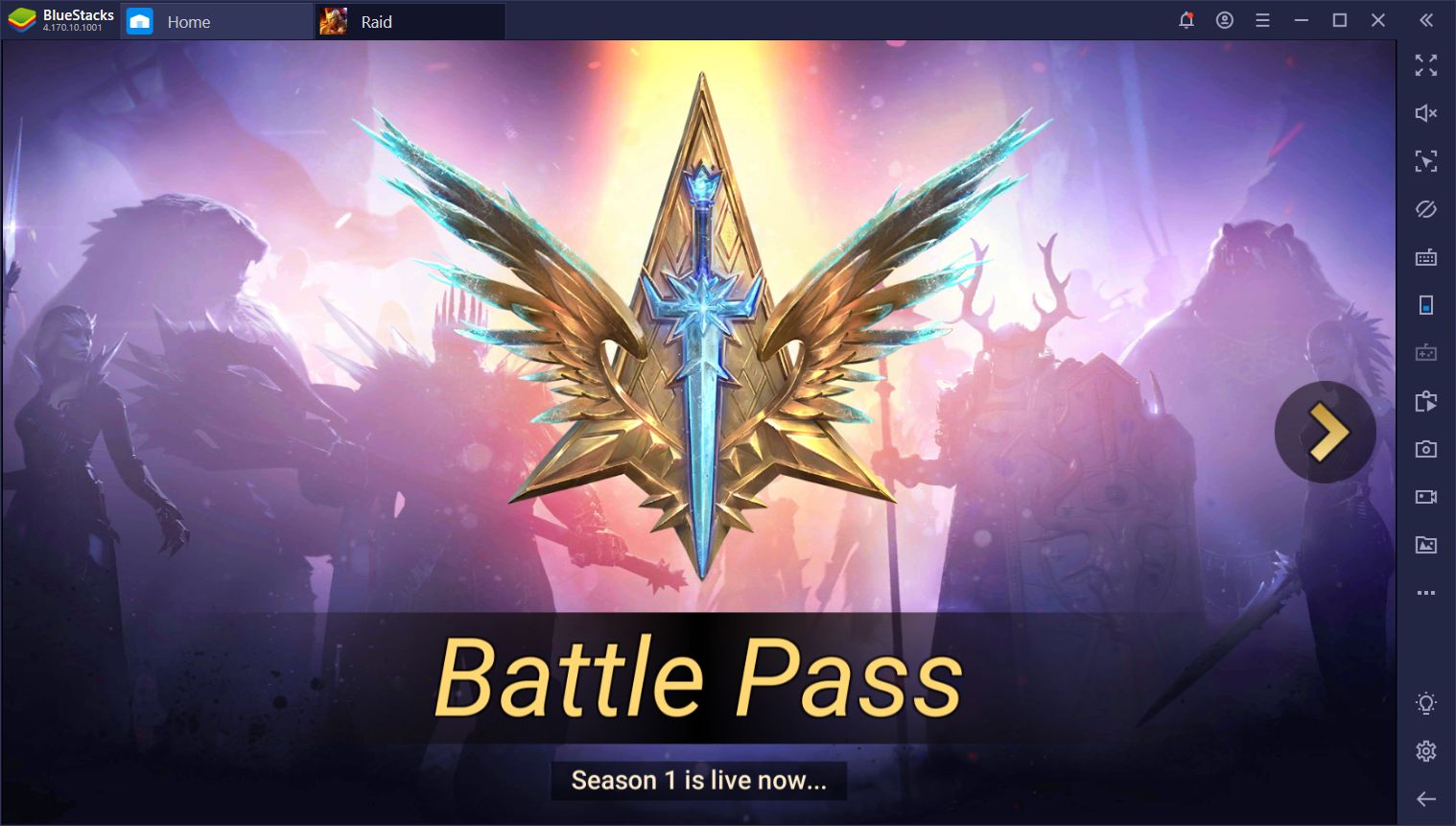 There are two types of battle passes. The first one is the Core pass, which is available for all players and grants a variety of daily challenges that grant several rewards. However, weekly challenges and the best rewards are reserved for players with the Gold pass. The only difference between the two is that those who have the Gold battle pass can partake in the aforementioned weekly challenges and claim exclusive rewards.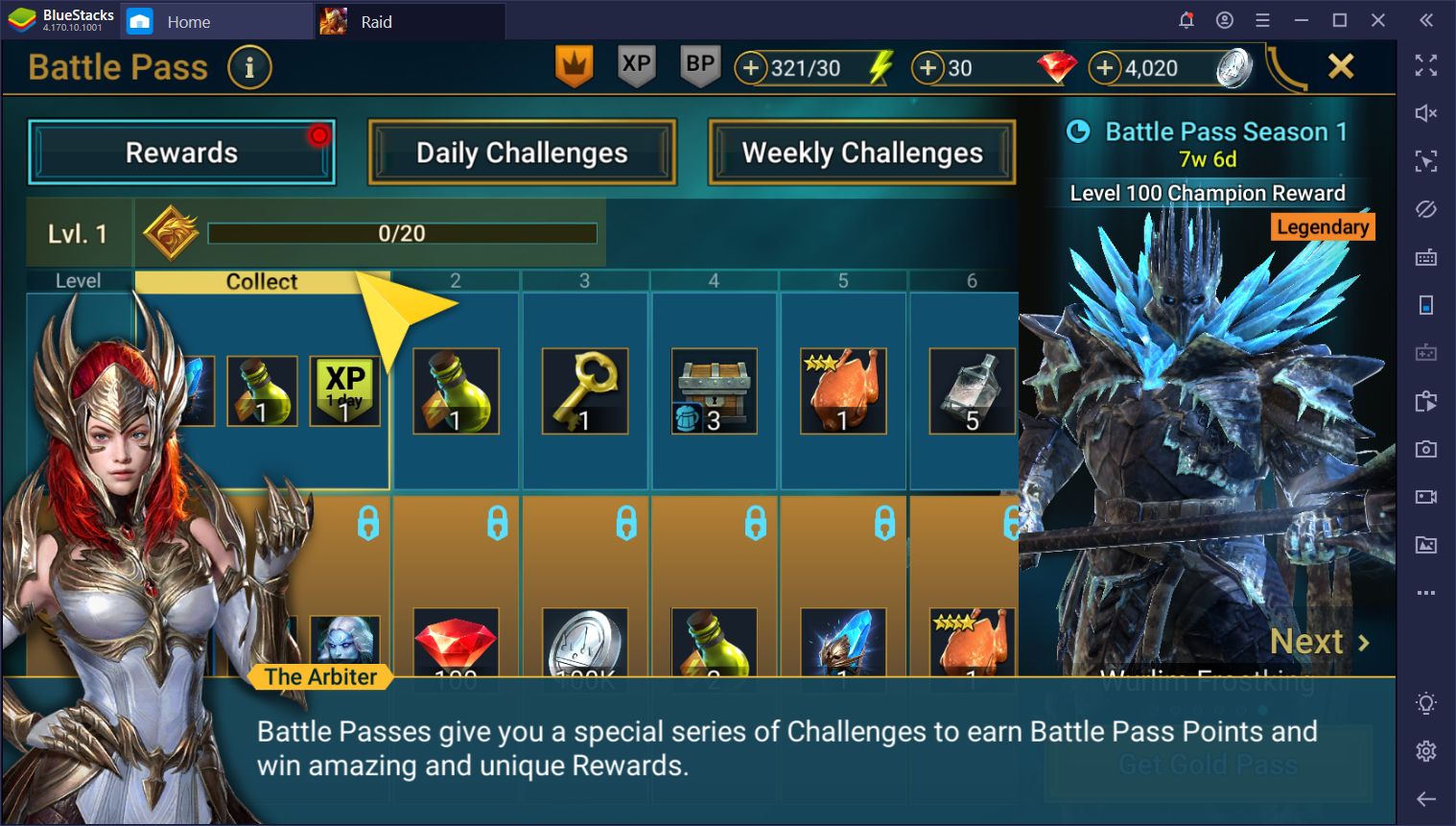 Six New Champions
And because no major update is complete without a few new characters for unlocking, patch 1.13 for RAID brings us six new champions which, as we mentioned above, possess the brand new buffs and debuffs. Evidently, since these champions are quite new, we still don't know much about how they fit into the meta. In fact, we know little other than their rarity and names.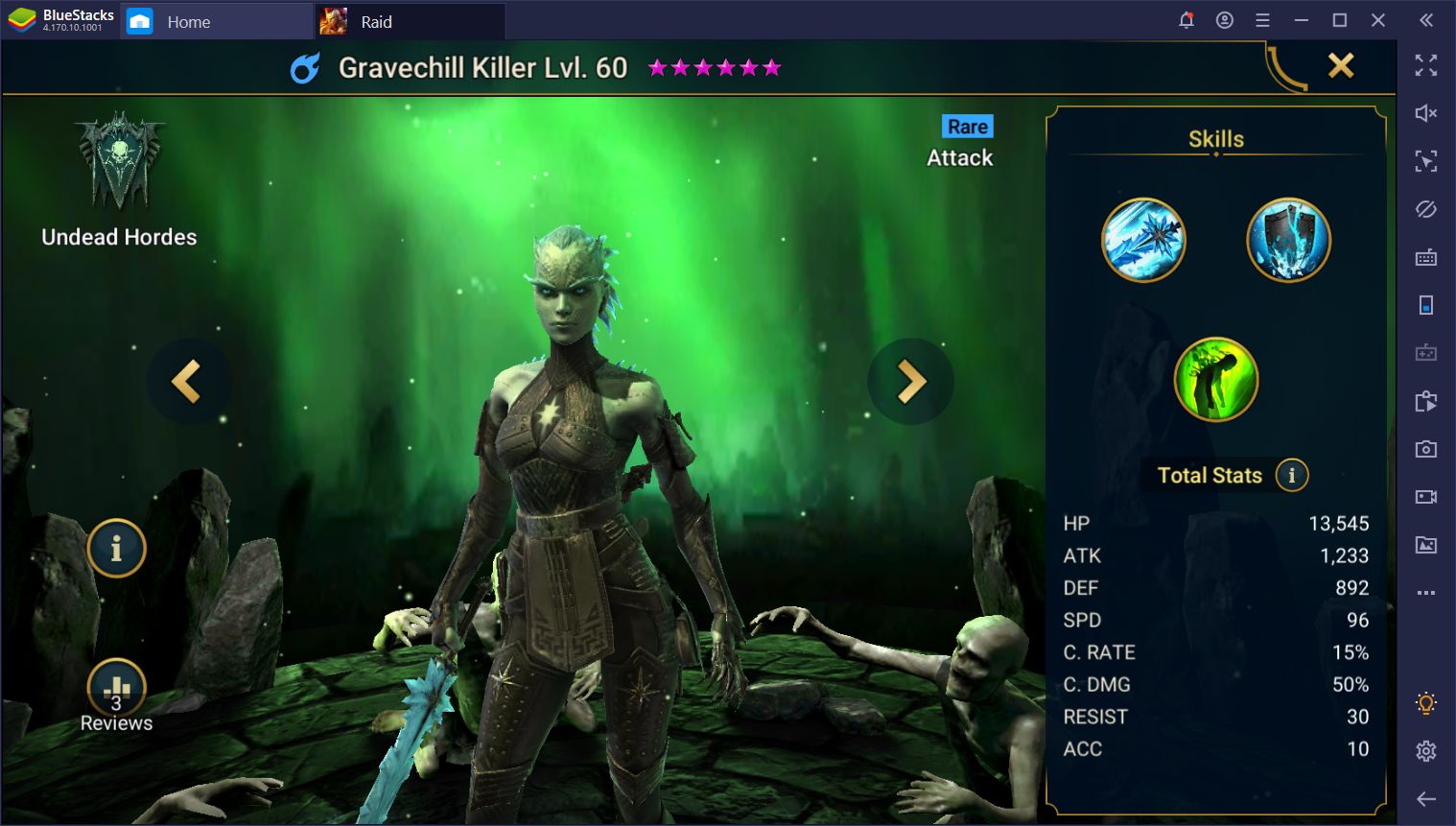 The new characters in RAID: Shadow Legends update 1.13 are: Stag Knight (Epic, Support), Ursine Icecrusher (Epic, Defense), Ursine Ironhide (Epic, Defense), Frozen Banshee (Rare, Attack), Gravechill Killer (Rare, Attack), and Wurlim Frostking (Legendary, Defense). These characters look absolutely amazing, especially the Frozen Banshee since we're curious to know how Poison Sensitivity will fare against bosses.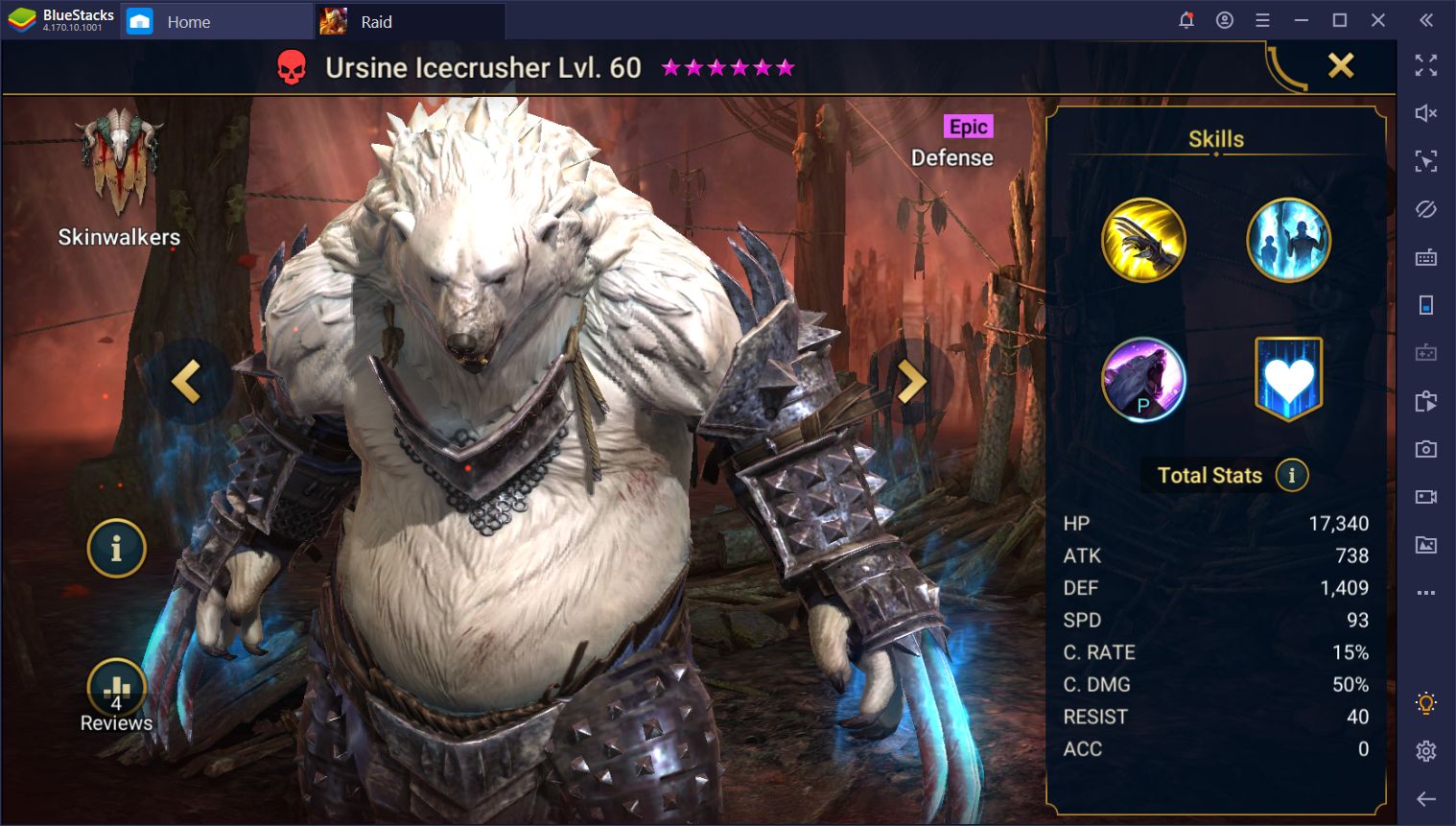 Miscellaneous Changes
Aside from the major changes implemented with patch 1.13, which we've already mentioned above, there were also a few adjustments here and there. Some of the most notable of these include changes to the Clan Boss feature, in which the Demon Lord will now ignore the Unkillable and Block Damage buffs from turn 50 onwards. This change was implemented to reduce the effectiveness of teams that relied on these defensive buffs in Clan Boss mode.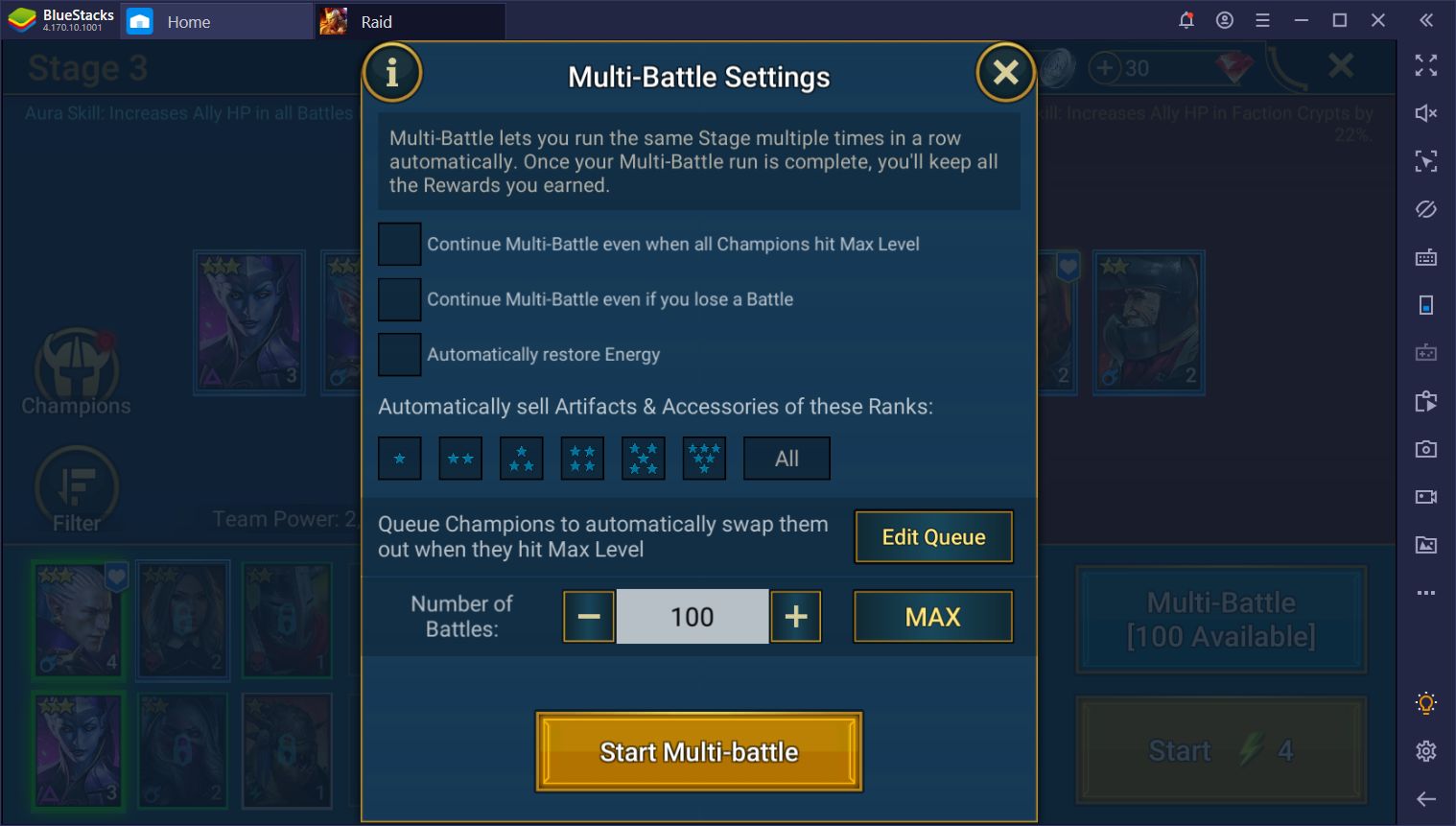 Lastly, an important change was made to the Multi-Battle system. In a nutshell, this change made it so that players without a Raid Card can make up to 30 Multi-Battle attempts, whereas players with a Raid Card can make up to 100 attempts with a 20% increase to their XP and Silver. This change comes in tandem with a special event in which Multi-Battles will be usable in dungeons for an entire month. We felt the need to highlight this change because this event will be MASSIVE when it comes to farming and completing content.
And these are the most notable changes that are coming to RAID: Shadow Legends with update 1.13. Are you excited for what's coming? Let us know your thoughts in the section below.