Game Guides
Rainbow Story – Enjoy This Sidescroller Fantasy MMORPG on PC With BlueStacks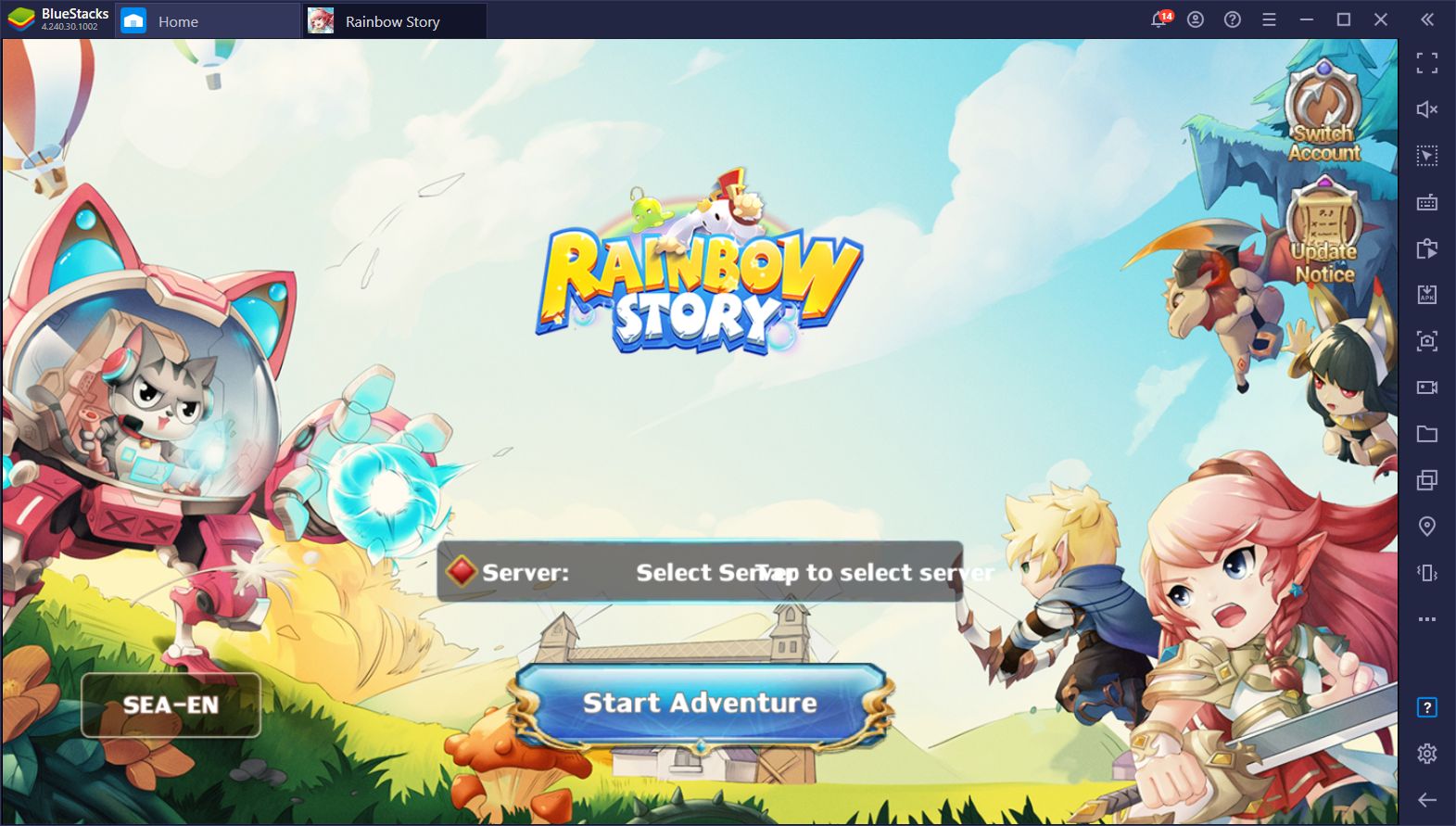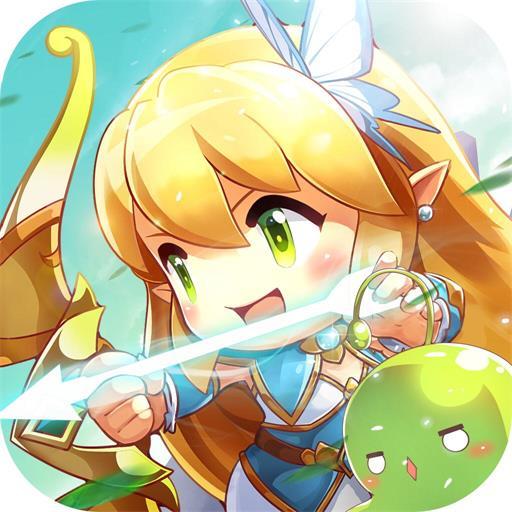 The new fantasy MMORPG, Rainbow Story, is breaking the mold by giving players not only the possibility of immersing themselves in a large open world, but doing so in a 2.5D sidescroller perspective. This style of perspective and gameplay is uncommon in mobile games, and gives Rainbow Story a distinctive feel that many players will find interesting, if only because it resembles Maple Story, one of the oldest and most popular MMORPGs currently in existence.
Rainbow Story puts you in control of an aspiring adventurer in any of the three starter classes, Mage, Swordsman, or Archer, and lets you journey across the world completing many different assignments and fighting against a wide variety of monsters and dangerous creatures. The environments are diverse and take you to vast jungles, lush forests, perilous caverns, and much more as you continue on your adventures. Moreover, as you complete quests, you'll also meet a bunch of interesting NPCs and live through many engaging narratives. If you're the type of gamer that likes a good story alongside fun gameplay, then this is the game for you.
Aside from its engaging narrative and sidescroller perspective, Rainbow Story is pretty much par for the course when it comes to mobile MMORPGs, doing little to innovate upon the tried-and-true formula. It also features lots of automation that will allow you to progress through the story, as well as grind for experience, without paying too much attention. In fact, while writing this article, we've already reached level 57 with barely any interaction. As long as you keep your character upgraded and geared, you can probably blaze through all the quests without too much effort.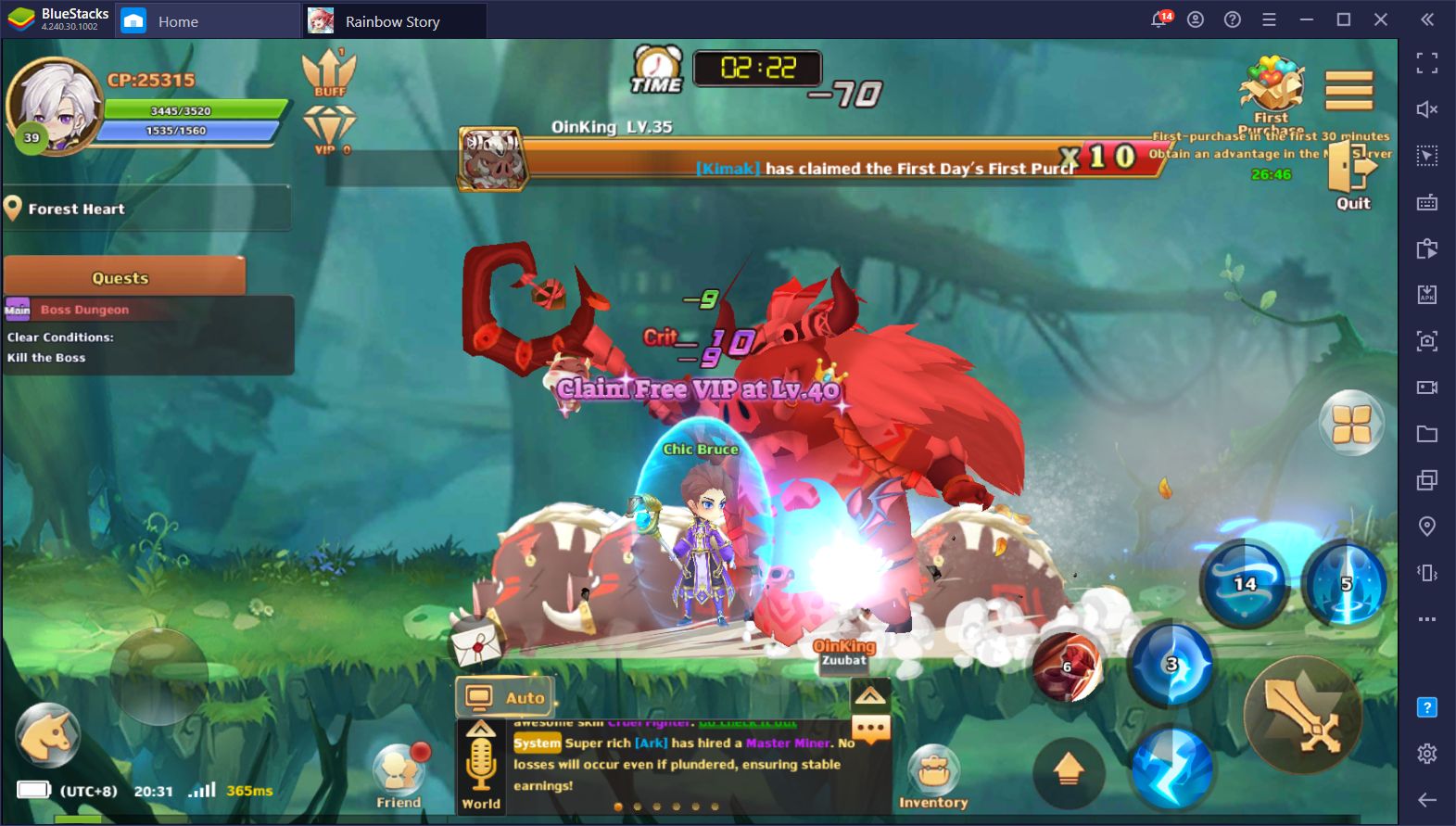 Despite its simplistic gameplay and mechanics, however, Rainbow Story looks very good, featurings lots of colorful characters and monsters, as well as varied environments, and tons of players on screen at the same time. Though you can adjust the latter aspect in the settings menu, running alongside all these players can increase the sense of immersion in this game.
How to Play Rainbow Story on PC
Unfortunately, if you want to run with the maximum settings with acceptable performance, you'd need a good phone, which can set you back a lot of money. On the flipside, if you play Rainbow Story on PC with BlueStacks, you won't have to worry about any of that as your superior computer hardware can run this game with no issues.
And the best part about installing this game on PC is that it's very simple, and only takes a few steps:
Download and install BlueStacks

on your PC.

Complete Google Sign-in to access the Play Store, or do it later.

Look for Rainbow Story using the search bar on the top-right corner.

Click to install Rainbow Story from the search results.

Complete Google Sign-in (if you skipped step 2) to install Rainbow Story.

Click the Rainbow Story icon on the home screen to start playing.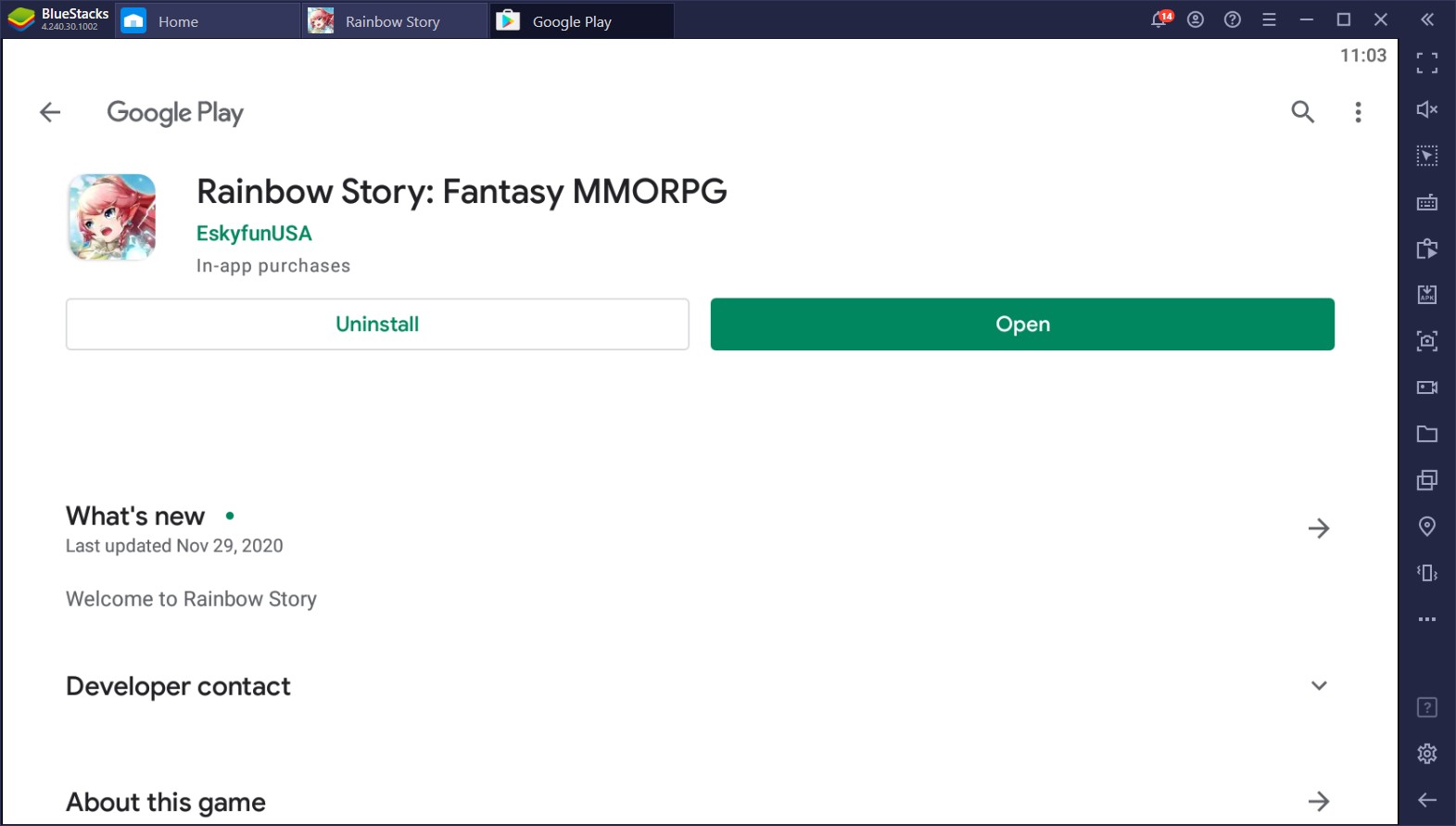 Keep in mind that, while installing Rainbow Story from the Play Store is very easy, you might get an error saying that the game is either unavailable in your region, or that it's incompatible with BlueStacks. Luckily, you can easily sidestep this limitation by downloading the game's APK from any trusted source, and installing it by just dragging and dropping the APK into the BlueStacks window. And before long, you'll be immersed in the world of fantasy that is Rainbow Story.
Let us know if you run into any issues installing this new MMORPG on your PC with BlueStacks, and we'll get back to you ASAP!