Game Guides
BlueStacks' Beginner's Guide to Playing Roblox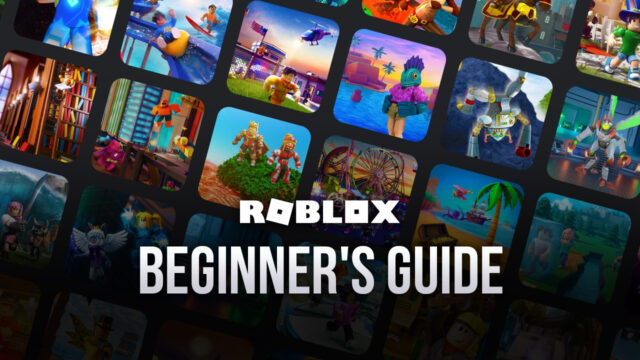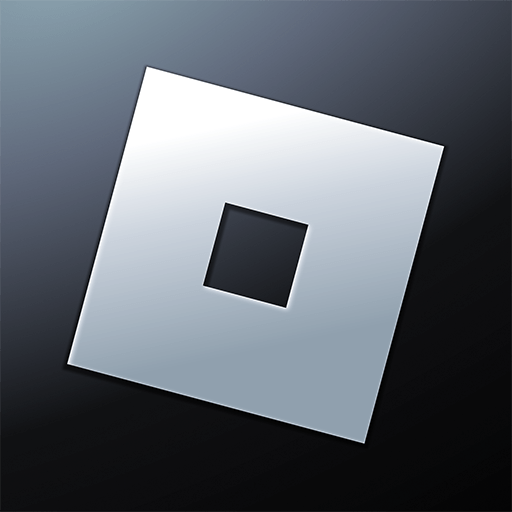 Roblox is everywhere.
It's on the Play Store's top downloaded games, it's being played by your young nieces and nephews, and it's even in the memes we all consume daily.
If you have ever decided to jump on the Roblox hype train, it's never too late! Here is BlueStacks' beginners guide to playing Roblox.
What is Roblox?
Imagine a video game where you can literally create a video game and share it with other people — no, it's not Super Mario Maker, it's also not Minecraft. We are talking about Roblox!
We are pretty sure you have heard of this video game already since it is highly popular especially among young people and kids. Roblox is basically a game creation system and can be played in multiplayer or single player. It was developed and published by Roblox Corporation with directors David Baszucki and Erik Cassel on the lead.
Roblox trivia you might not know about
Roblox's working title was DynaBlocks.

It was released globally in 2006.

Roblox experienced a massive increase in evaluation during the COVID-19 pandemic from US$4 billion to US$29.5 billion. That's just within one year!
Where can I play Roblox?
Roblox is so widely-played right now that it is available on multiple platforms!
You can play Roblox online or you can play it on your computers using Windows or macOS software. Of course if you want to level up your playing experience, you can always use the emulator BlueStacks. Simply install BlueStacks on your computer, search for Roblox on the Google Play Store, and you're done! BlueStacks has a crazy ton of features to choose from, including its Multi Instance Sync feature which allows you to record and repeat. Go ahead and replicate what you are doing on the main instance and apply it to the rest of the instances so you can level up faster (or in this case, produce more games).
Aside from desktop, Roblox is also available on mobile devices like Android. Play Roblox anywhere, anytime!
How do I play Roblox?
With Roblox, you have two options — be the creator, or become the player!
If you are an aspiring video game developer (or maybe someone who is interested in learning the ropes), the Roblox Studio is perfect for you. It is a separate, free-to-play software that enables you to develop video games of your choice and style.
However, if you are a simple player and would like to play games on Roblox, you have come to the right place!
So how do you play Roblox?
After installing the game, you will need to sign up and create an account first before logging in. Fill in your birthday, gender, and a unique username which should consist of 3-20 characters using letters, numbers, and a single underscore which must not be the first or last character of the chosen username.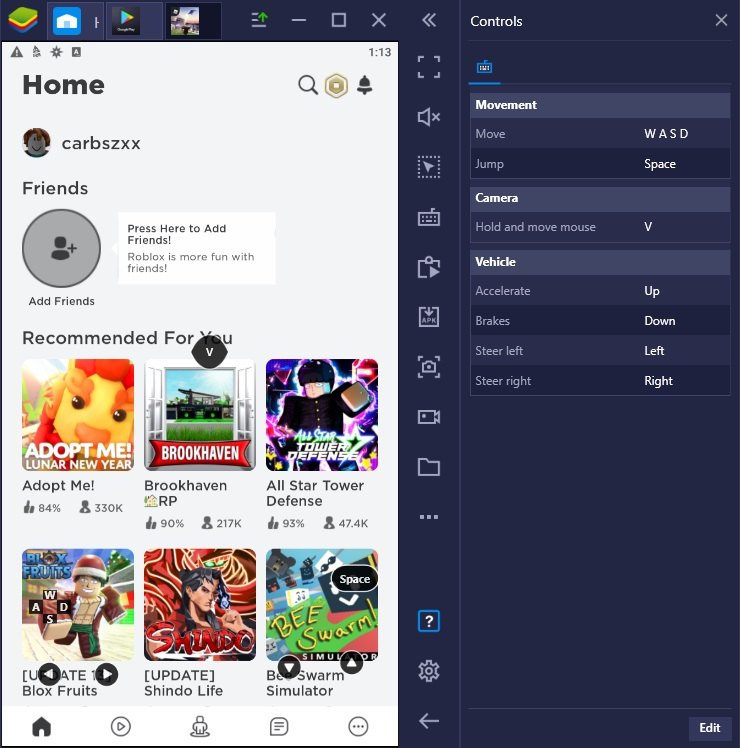 After successfully registering, you will be redirected to the Games tab, which shows the hottest and up-and-coming titles made through Roblox.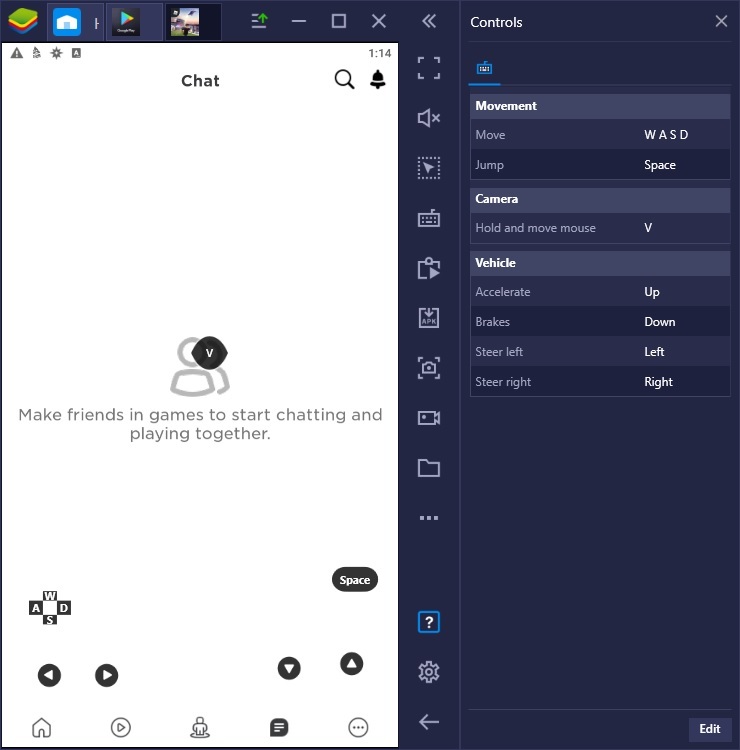 There are five tabs in Roblox — the home tab where you can customize your profile and the games that you like, the Games tab which shows all the latest titles in Roblox, the Avatar tab which enables users to customize their Roblox Avatars and even purchase items from the shop using Robux, the Chat tab where you can message your teammates and friends while you play, and the More tab which houses the game's settings, your groups, your inventory, ongoing events, and others.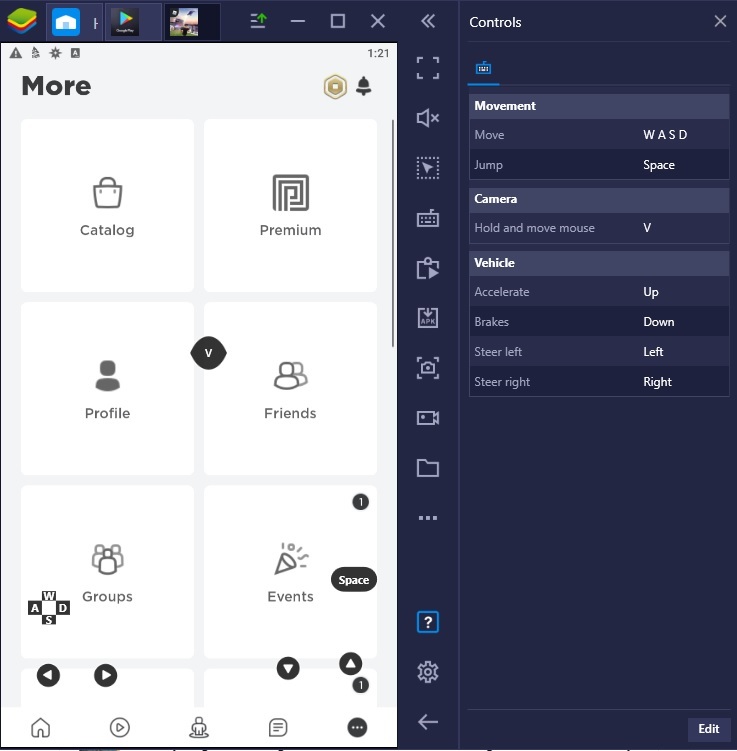 Now that you know what these tabs are for, we suggest going through the Avatar tab first and personalizing your very own Roblox avatar. Click on the Customize option and a whole new menu will open for you — body, clothing, animation, emotes, and more! Oh, and did we mention you can create MULTIPLE CHARACTERS? If you love customizing characters, this might take awhile for you.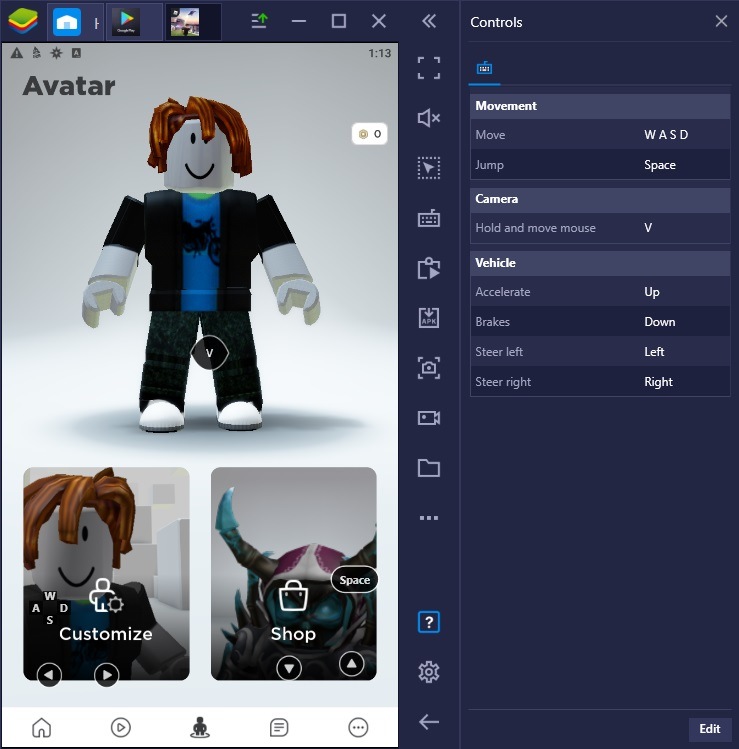 After the customization process, go to the Games tab and you will see multiple categories:
Most Engaging

Recommended For You

Up-and-Coming

Popular

Top Rated

Play Together (Free Private Servers)

Learn & Explore

Featured

Popular Among Premium

Top Earning

Roleplay

Adventure

Fighting

Obby

Tycoon

Simulator

Popular Worldwide
That's a total of 17 categories! This way, you will be sure you will not miss out on any of the Roblox fun.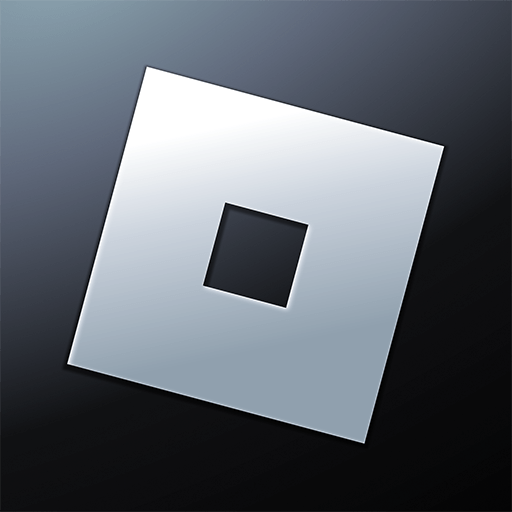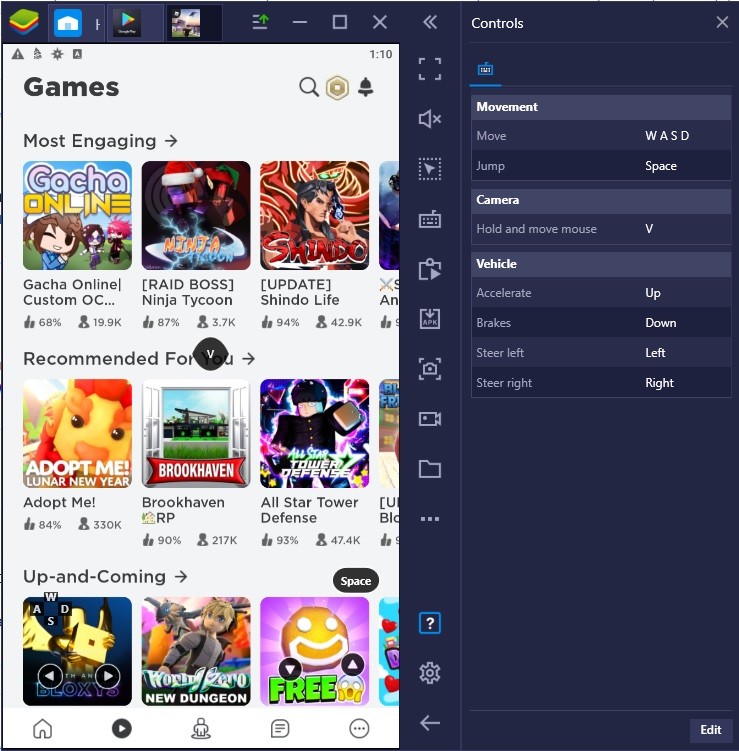 Upon looking at the Games tab, you will see game thumbnails and titles which immediately gives you an idea of what a specific game is all about. Just below it are some numbers you may want to keep in mind — the left one with the thumbs up icon is the number of people who have liked the game while the right one with the person icon is the number of people who have played the game. For beginners, what you want to look at are games with a high like percentage and a high number of players. This way, you can be sure you are only getting a good game!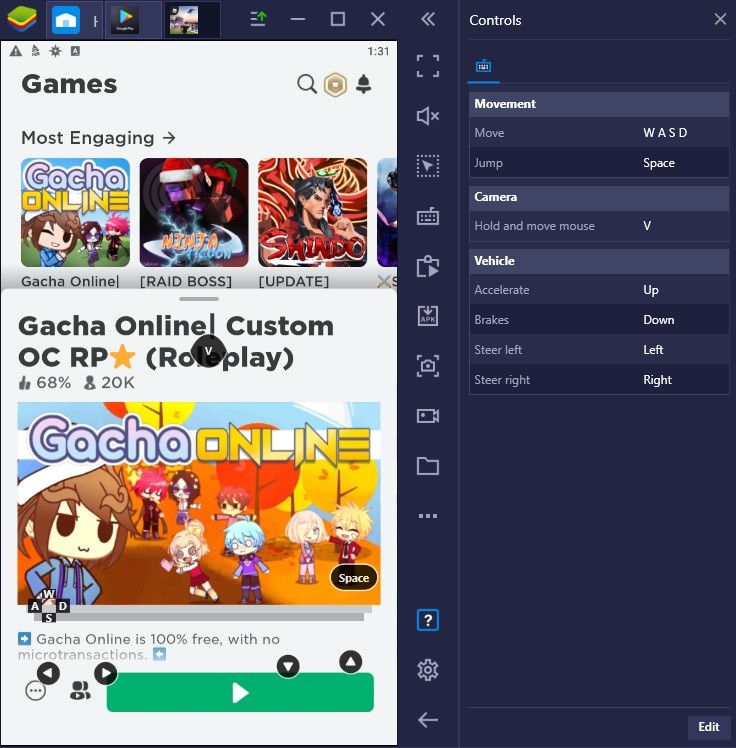 Upon clicking a title, a pop-up will appear with all the details about the game. Kinda like a mini Play Store, right?
For most of the games, you can just click on the green button to immediately start playing. However, if you see a number indicated on the green button, this means the game is not free and you need to pay a certain amount of Robux to unlock it.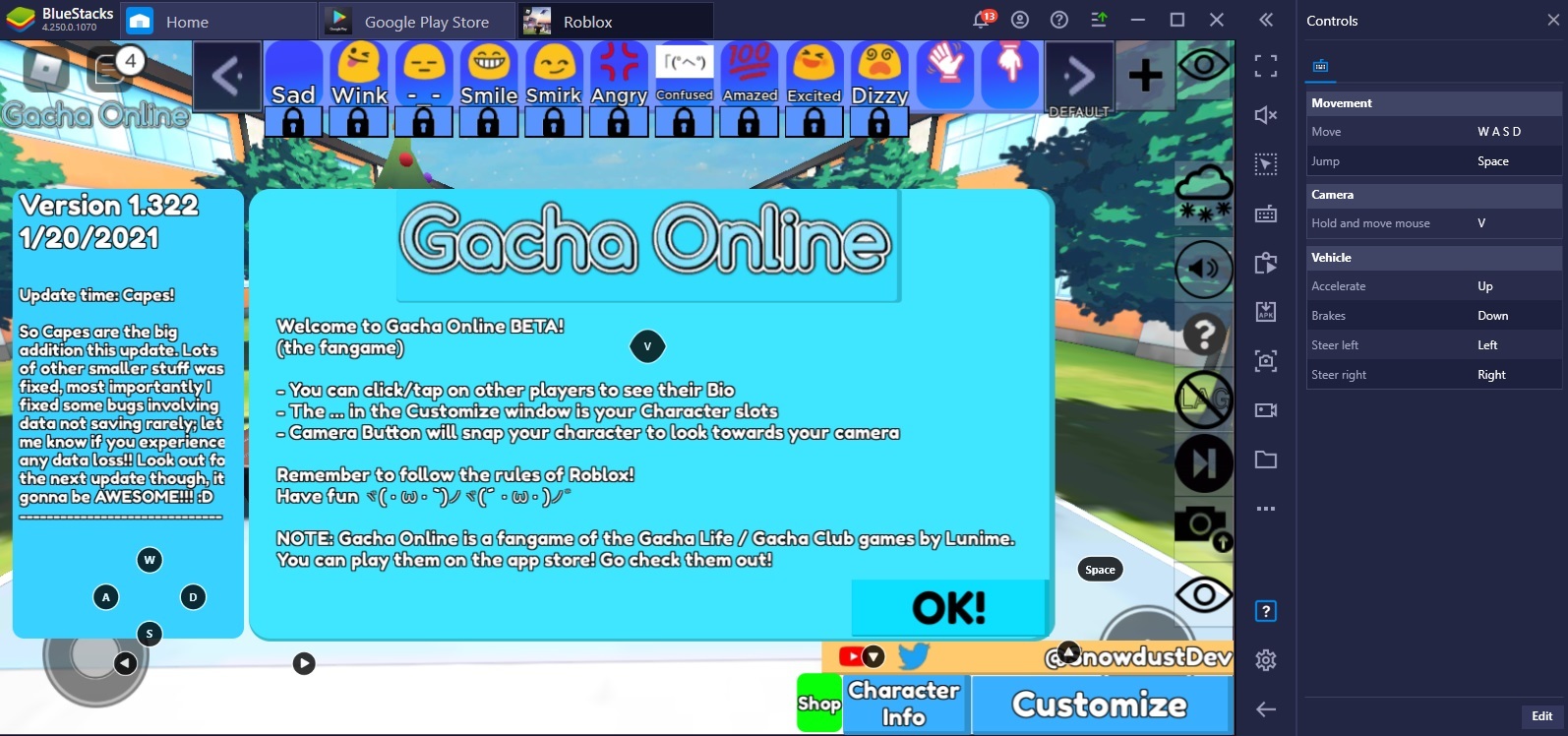 After clicking the green play button, you will be redirected to the game's server. This will change your screen orientation to landscape especially for mobile users. Each game has a different set of rules, but what's always present in the interface is the chat option (seen and shared by the whole server) and the settings option which lets you leave the game, reset your character, or resume the game. You can also add friends through this option.
Top free games in Roblox
Like multiplayer online battle arena (MOBA) games, the meta also changes in Roblox. There are hundreds of thousands of games to choose from! It's quite difficult to pick which one to play as a beginner, right? Here are some ideas for you.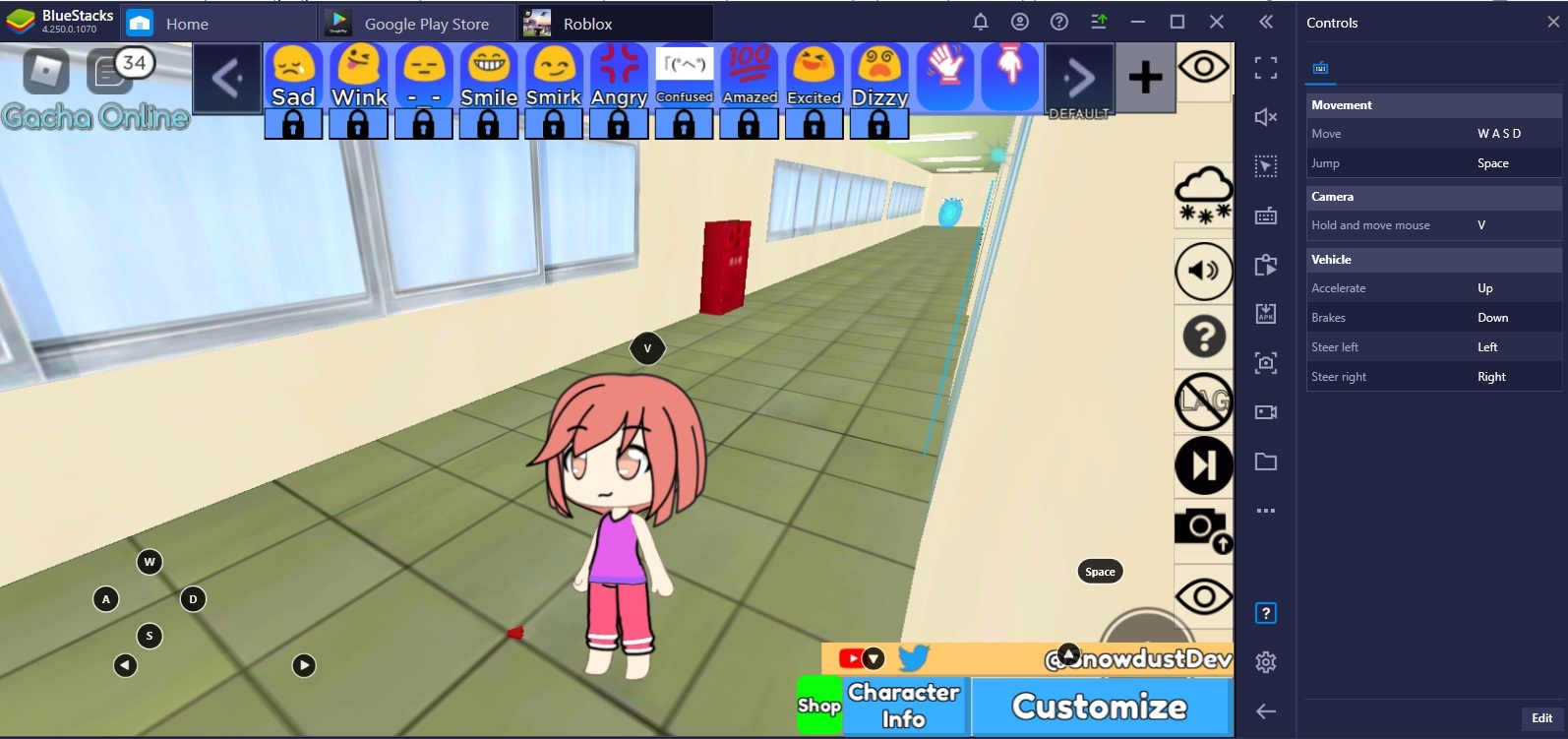 Adopt Me!
If you are familiar with the old Tamagotchi device and how it works and plays out, you will absolutely LOVE Adopt Me! It is simple enough that even your kids can play. All you need to do is raise and dress cute and adorable pets, customize your own virtual house, and socialize with your other friends!
Brookhaven RP
This is a very straightforward roleplaying game where you can just hang out and become crazy rich. In Brookhaven, you can own glamorous houses, drive expensive cars, and mingle with the socialites. To add, it has a staggering 90% rating! Find out what makes this game addicting by playing Brookhaven RP now.
Hide and Seek Extreme
The game's rules are pretty simple — one player will be randomly chosen to be "it" and they have to find other players. What makes this game mode interesting is that every "it" player has a special ability that they can use to catch other players and win the round.
Murder Mystery 2
The rules are similar to Hide and Seek Extreme, but more dangerous with weapons and murders around. It's hunt or be hunted in this game!
Spring: Work at a Pizza Place
Hey, who doesn't love a good cooking game? With Spring, you can take part in the Roblox world as a full-time pizza guy! Check orders, deliver them, and use your earnings to buy yourself house furnitures!
Which game are you going to try first in Roblox? If you are playing on BlueStacks, read our guide on how to play Roblox on PC.