Game Guides
How to Get the Best Experience In Rules of Survival 2.0 on PC with BlueStacks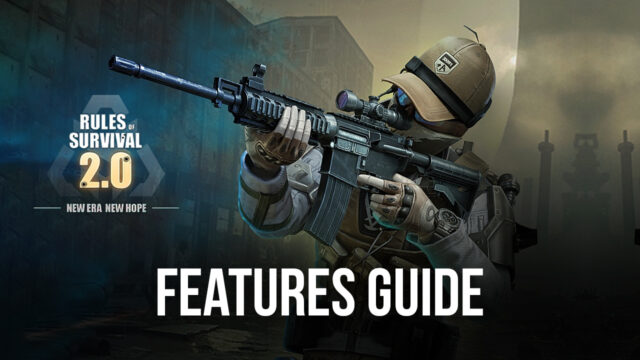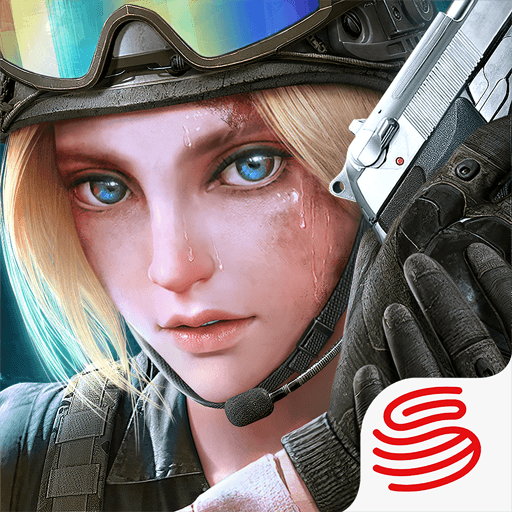 The new Rules of Survival 2.0 combines battle royale mechanics with survival crafting, as a game that not only pits players in large maps where the only objective is to be the last person standing, but also tasks players with picking up all sorts of gear and equipment and bring them back to base, where they can use them to craft new things, and have a better shot of winning subsequent matches. In this sense, while personal skills and mastery over the battlefield is still key, this game also lets players craft all sorts of items in order to prepare for their matches.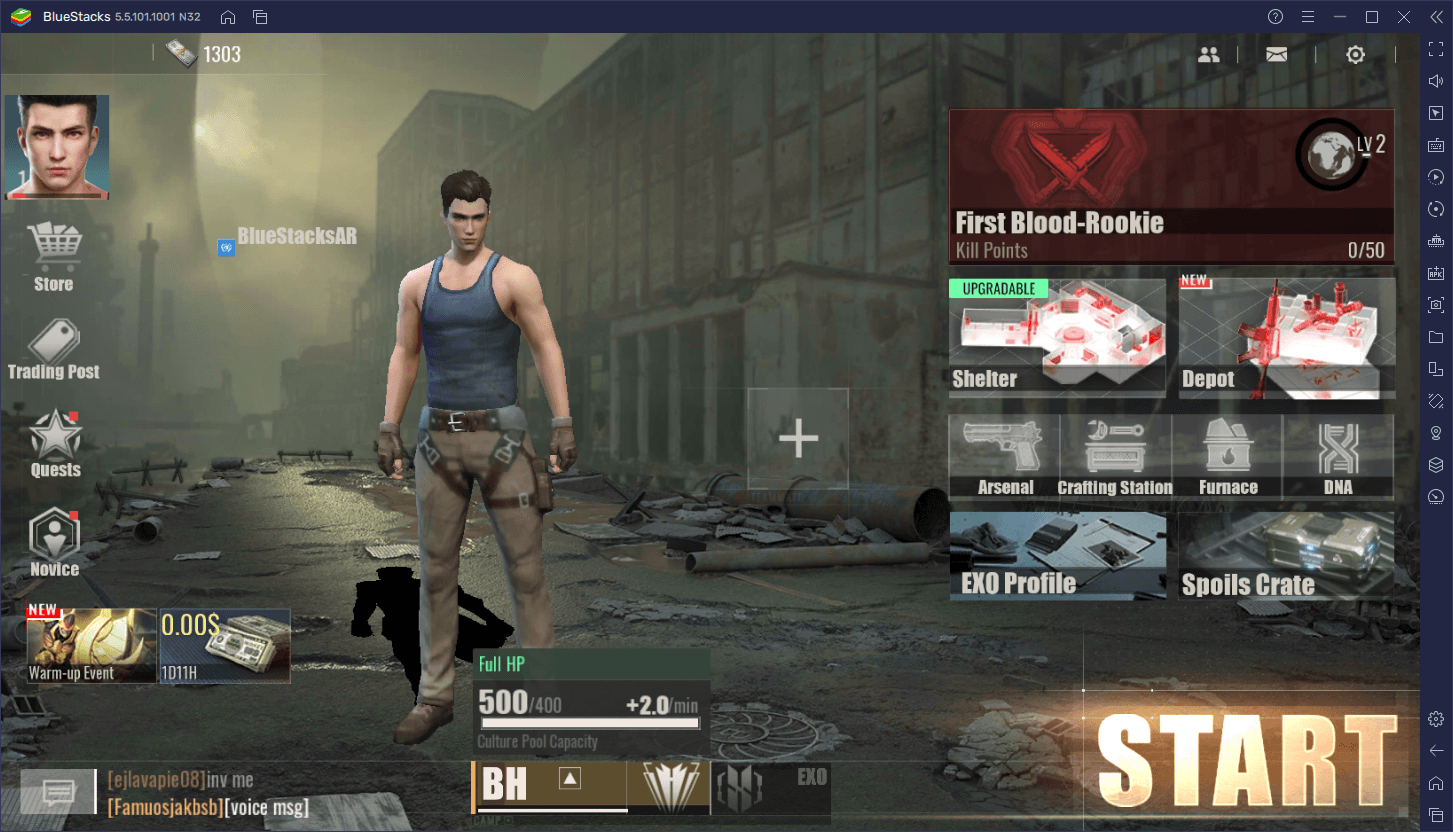 This aspect of preparation is fully realized through the game's open marketplace, in which players can not only purchase all sorts of gear from other users, but also list their own weapons and equipment so others can buy them. In other words, while you'll spend most of your time in the field fighting and hunting, you can also come back to your base between matches to craft new items, sell them on the market, and use your cash to purchase your own items.
This combination of aspects helps Rules of Survival 2.0 stand out among the rest, and while it's not the first game to feature this mix, it's certainly the one that has done it best, so far. And this fact is further cemented by the game's production values, featuring awesome graphics and performance, as long as you have a phone that can run it, that is. Alternatively, if you play Rules of Survival 2.0 on PC with BlueStacks, you can get the best of both worlds, while also getting access to a few tools that can help to further enhance your experience.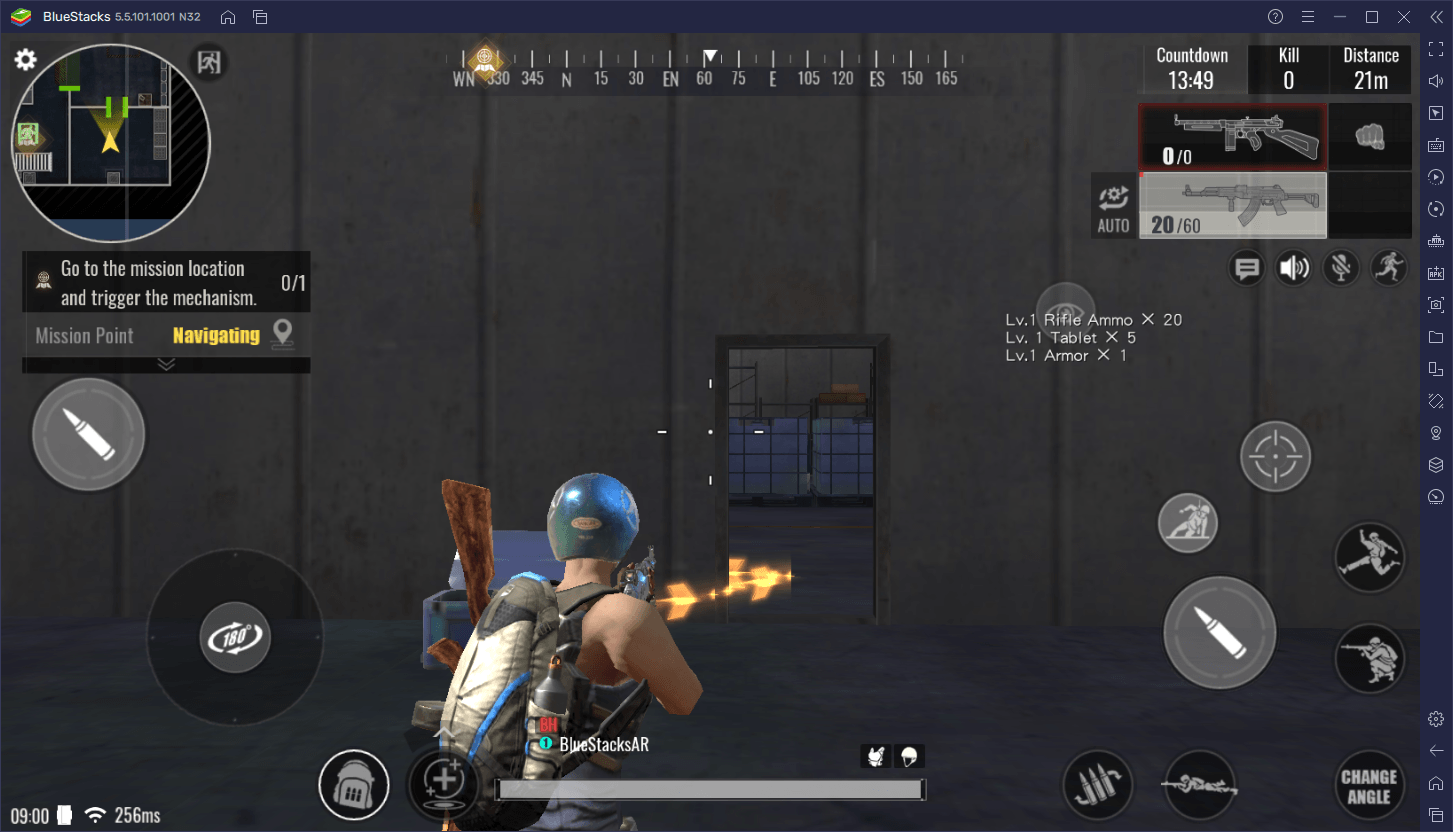 In this article, we're going to show you how to tweak your BlueStacks to get the best experience with Rules of Survival 2.0 on PC.
How to Get the Best Graphics and Performance
Having good performance in shooter games like Rules of Survival 2.0, more so than in other genres, is pivotal to your success. Playing with lag or slowdowns can cause you to miss inputs, or even to lose sight of the enemy, which will inevitably make you lose more than a few fights. Not to mention that, if you're playing on your phone, you also have a much smaller view of the entire battlefield, which can obviously be a problem as it will negatively impact your map awareness.
While playing on BlueStacks will inherently let you play on a much larger screen, which in turn will give you a much better view of the battlefield at all times, our emulator will also give you the best performance in Rules of Survival 2.0, to ensure that you're always playing at your peak. In this sense, if you ever lose a duel, at least it won't be because of hardware limitations.
Fortunately, while BlueStacks is certainly capable of offering the best experience in Rules of Survival 2.0, with top tier graphics and silky smooth performance, you might need to perform a few tweaks both to your emulator, as well as in-game. Here's a step-by-step breakdown of what you need to do: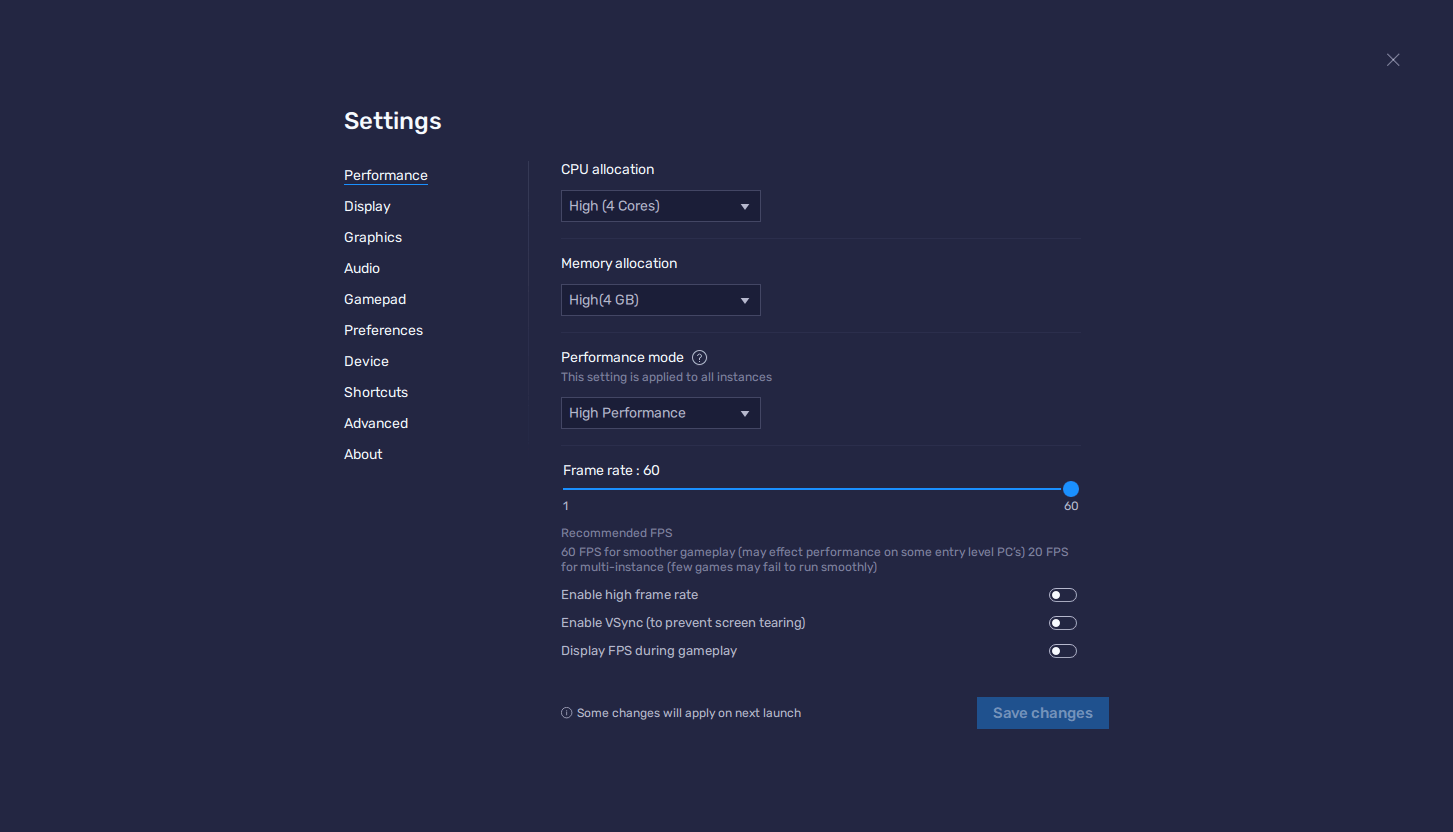 Open the BlueStacks settings menu from the burger button on the top right of the screen.

Go to the Performance section and assign 4 GB of RAM and 4 CPU cores to the emulator. Also, make sure that the Performance mode is set to "High performance". Finally, set the FPS slider to at least 60 and click on "Save changes".

Launch the game and go to the in-game settings menu.

Set the FPS Settings to "Ultra", and feel free to adjust the other graphical settings to the specifications of your machine.

Enjoy silky smooth gameplay with the best possible graphics.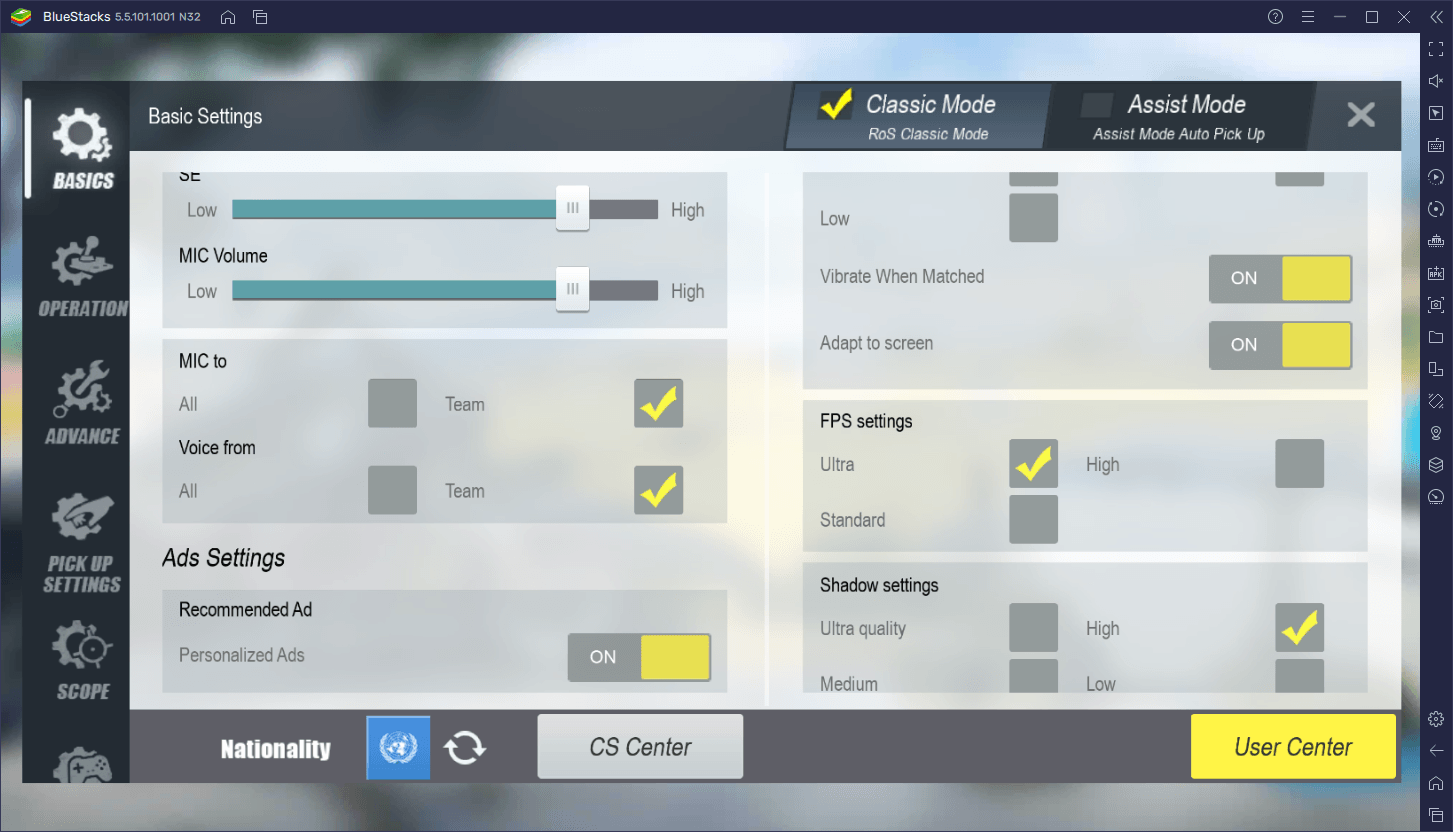 It's worth pointing out here that, if your PC fulfills the recommended requirements to run BlueStacks, you can easily set the graphics to the highest values and just enjoy the game with the best visuals and frame rate. However, if your PC is a bit on the lower end hardware-wise, then you can play with the in-game settings to optimize your performance.
Above all else, having a stable 60 FPS is much more important than having good graphics, as this will ensure you can aim and move properly, especially when in combat.
Customize Your Controls to Enhance Your Experience
As much as having good performance and graphics is important to properly navigate the battlefield, having versatile and intuitive controls is also quite vital, as this will let you get kills with ease, while avoiding getting killed yourself. Luckily for you, this is something with which BlueStacks can help tremendously, thanks to its Keymapping Tool.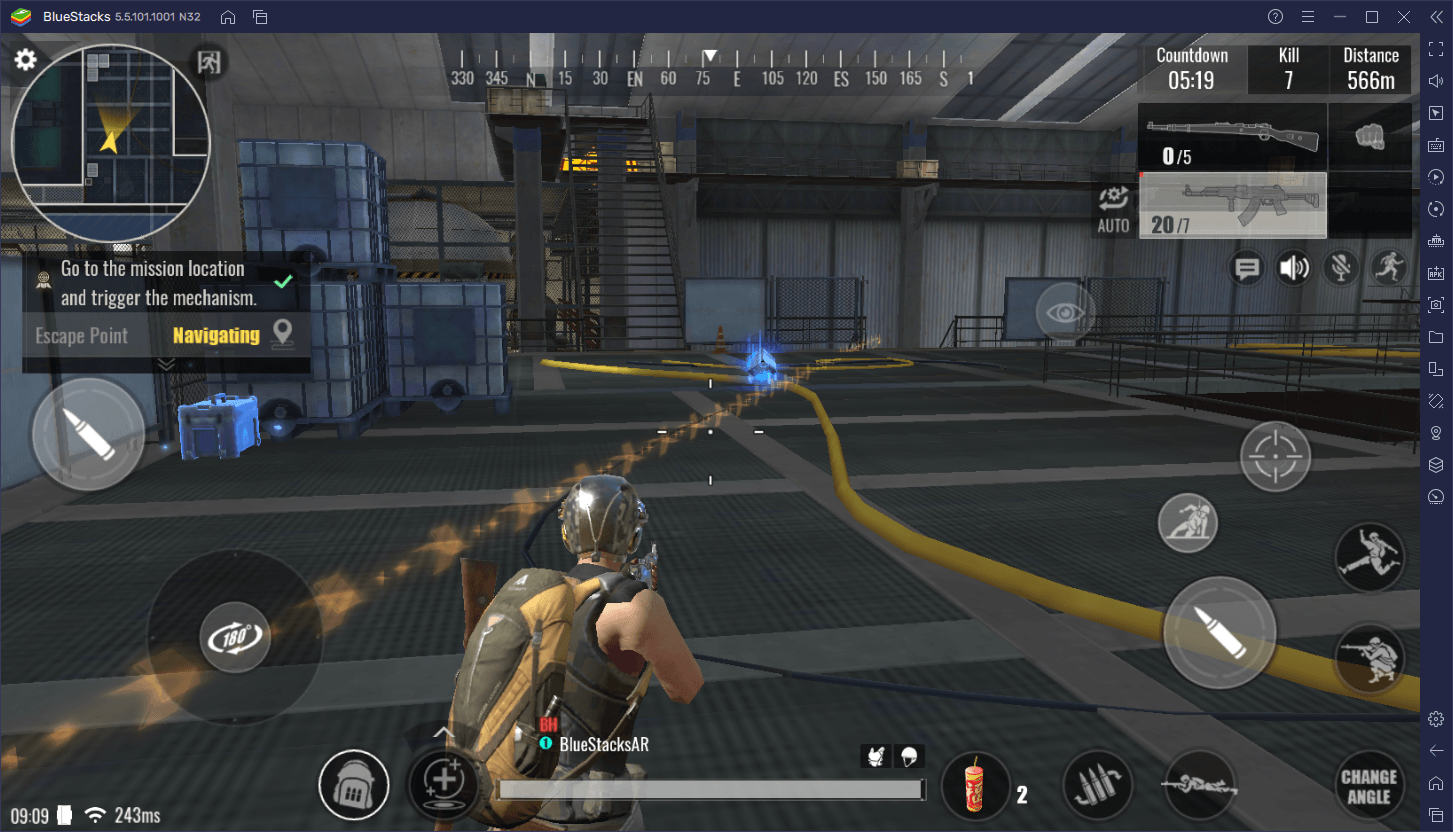 The Keymapping Tool effectively lets you create customizable and versatile control schemes for any mobile game on PC, letting you enjoy these titles with much better comfort and precision by using your mouse and keyboard, instead of having to tap and swipe at your touchscreen. To access the Keymapping Tool, simply press Ctrl + Shift + A. This command will open the Advanced Editor, where you can check your current bindings, add new ones, or modify your existing controls.
To modify your bindings, all you need to do is click on them, followed by pressing the new key you wish to assign to the function. And to add new functions, you simply need to drag them from the rightmost panel of the Keymapping Tool, and drop them wherever you need them. After you drop a new function on the screen, however, make sure to give them a binding. Finally, whenever you adjust some of your controls, remember to click on "Save changes" to implement your tweaks.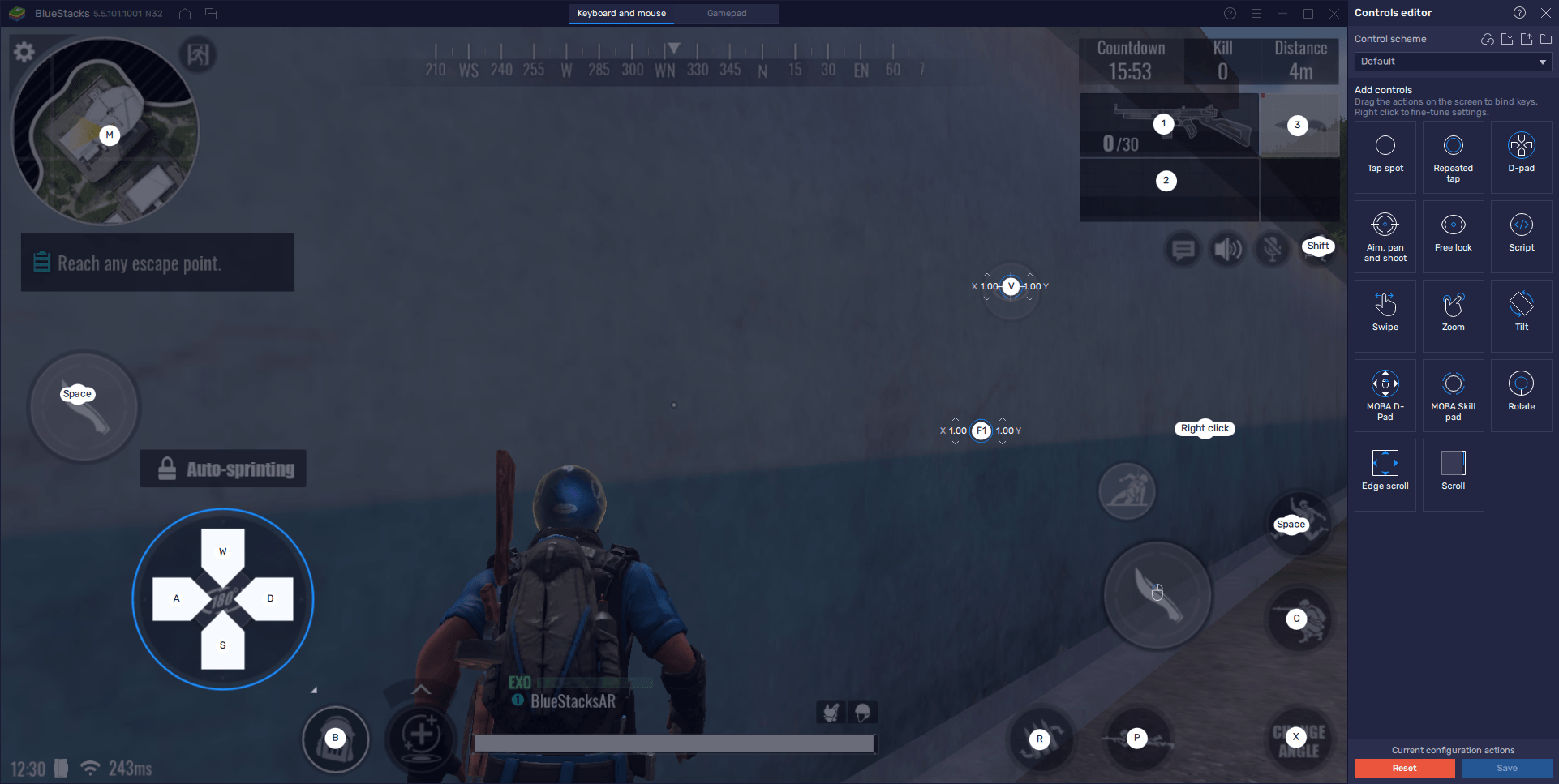 BlueStacks gives you everything you need to enjoy Rules of Survival 2.0 on your PC. Feel free to leave your questions or thoughts in the comments below!