Game Guides
How To Play Shadow of Naught On PC With BlueStacks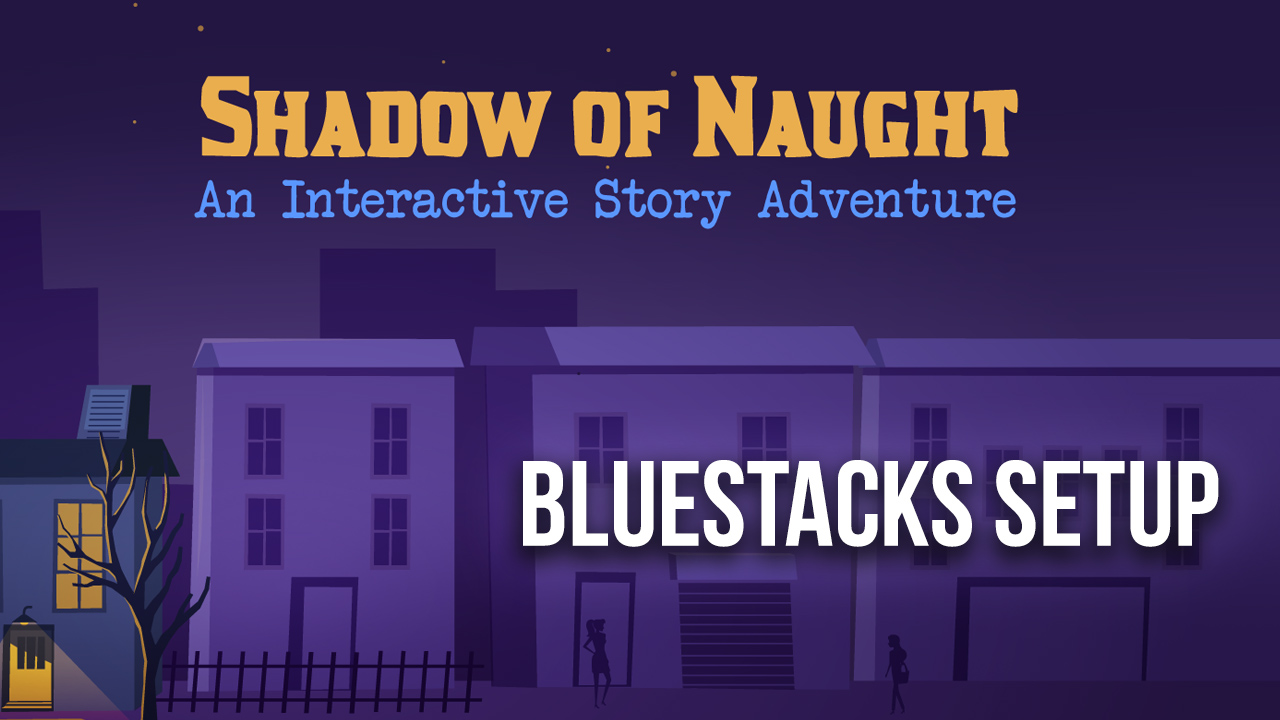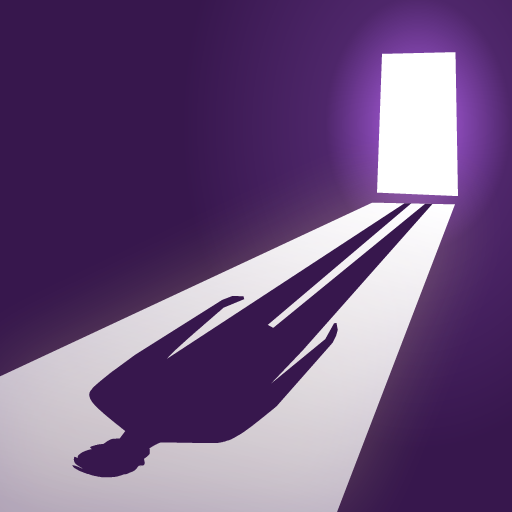 Shadow of Naught is an interactive story game that you can purchase on the playstore for a low price. It offers players a masterfully written story about the extremes of love and friendship, taking a turn for the worst. You have to play a series of minigames while following the story to proceed to the next chapter and discover new sides to each character's stories. Enjoy the game on your computer today by using BlueStacks for all your android needs!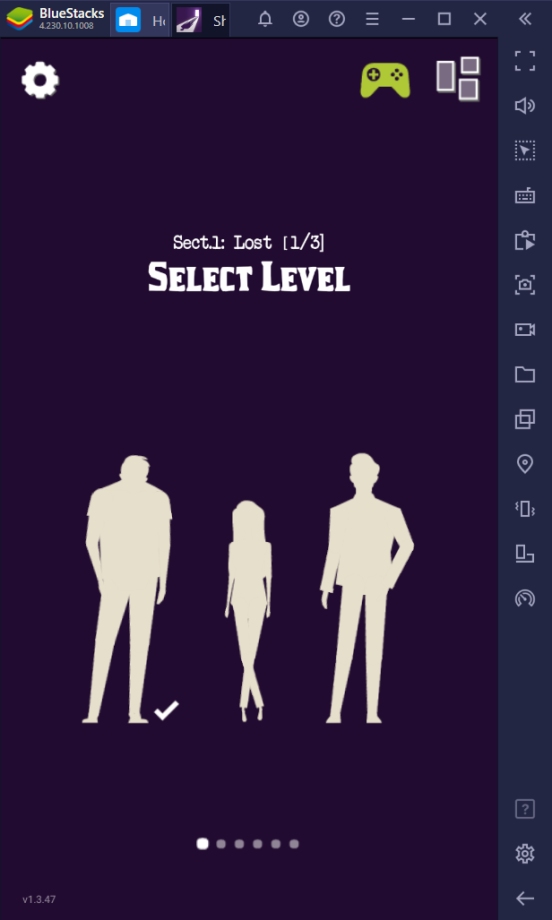 The game doesn't use as many controls as a traditional game because it emphasizes the story rather than gameplay. This game features its minimalistic design, accompanied by a beautiful musical score. The dialogue isn't just your traditional speech-bubble type that just drags on, so there is a refreshing sense of uniqueness to the game. Players who like to enjoy story-based games are sure to love Shadow of Naught and its riveting storyline.
How to Setup Shadow of Naught on BlueStacks?
Why play Shadow of Naught on BlueStacks PC? Not every person can play on their smartphone at all times, especially if they're in a place with heavy restrictions on the use of such devices. In offices or other similar workplaces, computers are made available for employees; here, you can play when you need to take a step back from the daily grind. Install BlueStacks on your computer and play Shadow of Naught so that you can enjoy the story wherever you may be!
Download and set up your Bluestacks client on your PC
Link your Google Account to the Play Store
Use the Search Bar on the Upper Right to look for Shadow of Naught
Purchase then download the game to your Bluestacks client
Open the game and enjoy the masterfully written story of Shadow of Naught!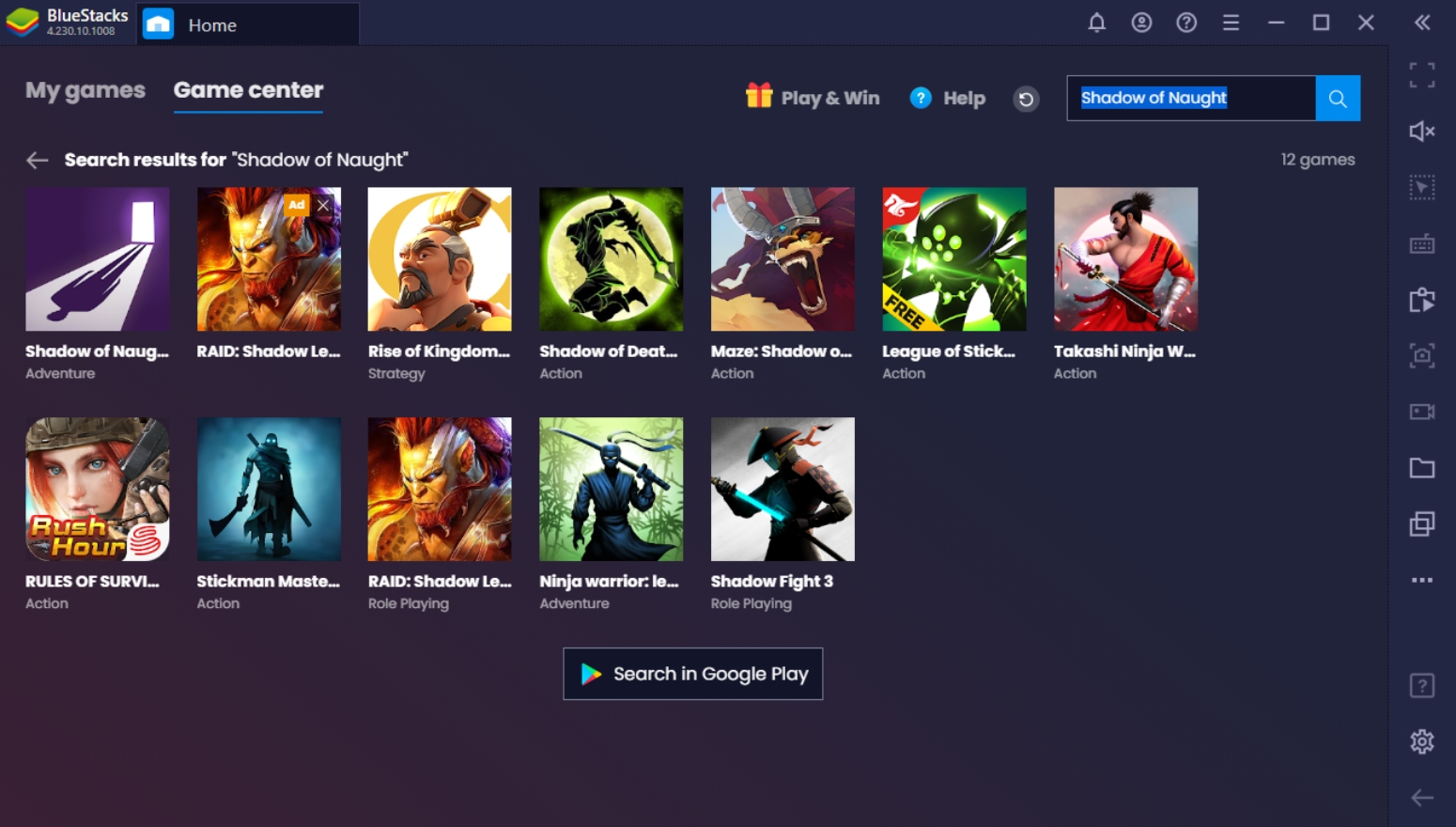 Purchasing Games on BlueStacks
BlueStacks functions similarly to your phone. This means that the protection services that Google applies when you save your payment information on Google Play are still in effect, even with the BlueStacks client. All you need to do is go to the Google Playstore, expand the settings bar, and click Payment Methods where you can link your payment details on your Google account and use it to purchase Shadow of Naught and other games that you may want to play in the future.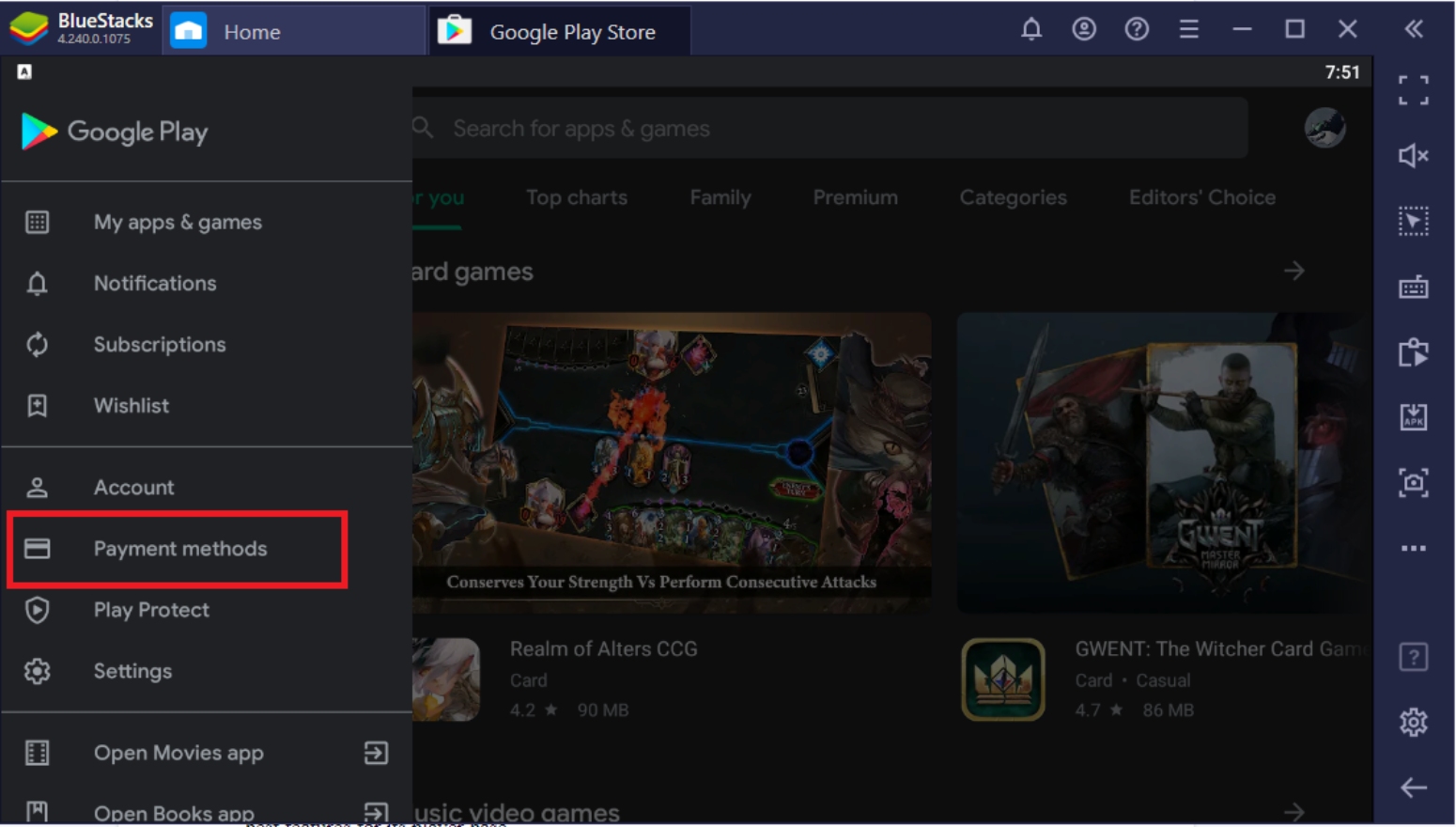 BlueStacks Features That You Can Enjoy on Shadow of Naught
Shadow of Naught doesn't necessarily need many extra features, since the gameplay plays second fiddle to the actual game itself. However, if you want to enjoy the game to its full extent, then these are features that you can take advantage of by using the BlueStacks client. You may think that such a simply designed game doesn't need much to play on the PC platform, but there are ways you can upgrade your experience. The BlueStacks client is always ready to provide the best features for its player base.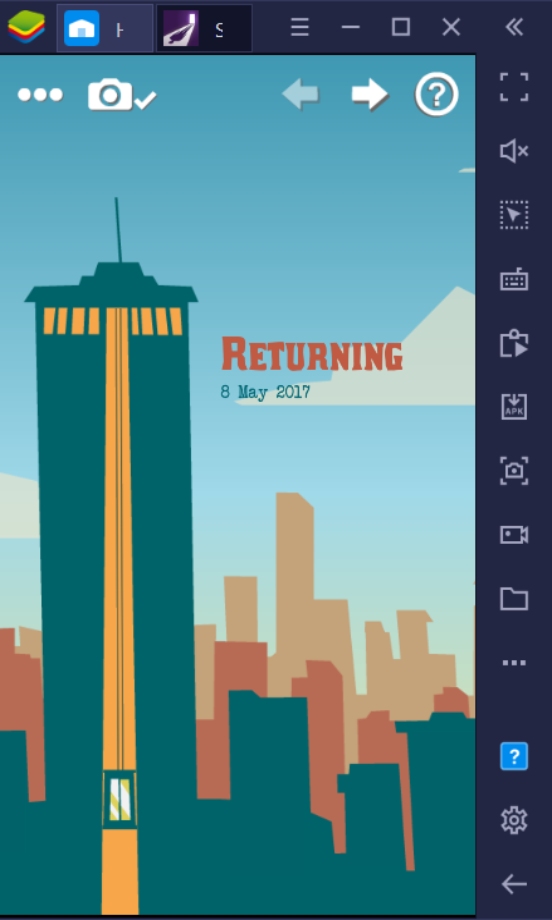 Controls Editor Function
The game incorporates minigames as a means to progress through the story. There is no way to lose in these minigames, but if you want to experience the game to its full potential, you'll need to learn how to use the BlueStacks Controls Editor Function and add keymaps on your BlueStacks instance. There are different ways you can map out keys on your client; it's only a matter of your preference to input the keys you want to be included in your game.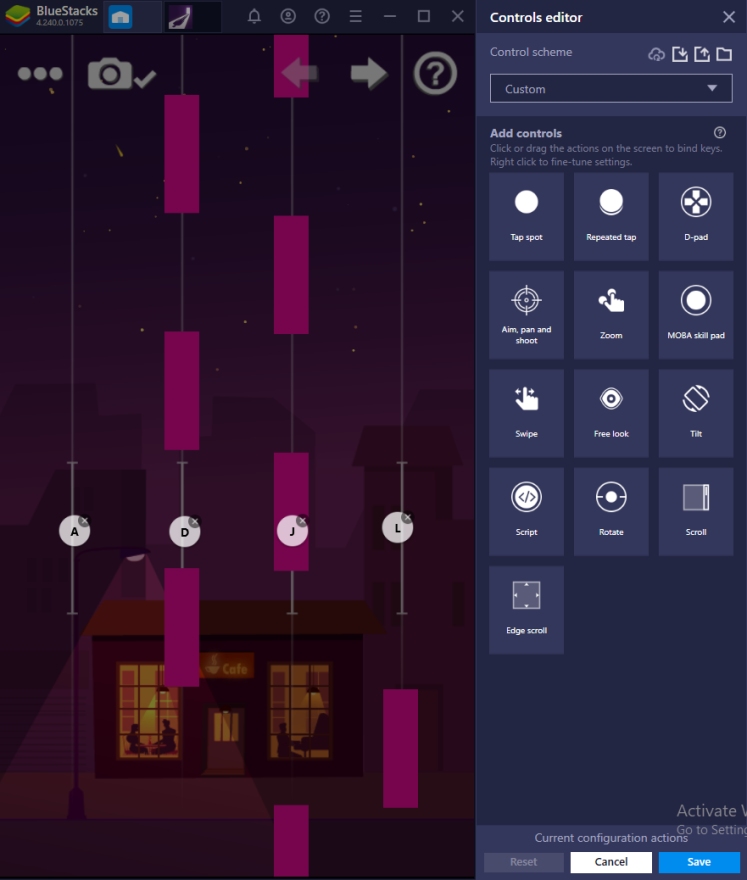 The keymaps will prove useful in specific minigames like the Musical Notes minigame, where you'll need to play the piano by hitting the keys at the right moment. Some of these keys will need to be pressed simultaneously, so you won't be able to use the mouse cursor to do it perfectly. By adding keys to your game, you can imitate the piano's keys on your computer's keyboard so that it will feel like you were playing the piano yourself.
Multi-Instance Function
The Multi-Instance Function lets you play multiple games simultaneously without having to pause processes on each window. If you're playing a grinding game on BlueStacks, you might want to consider opening another instance so that your other game can freely AFK farm on the other window without interruption. What's a better way to wait for your characters to finish farming than by playing Shadow of Naught on the side for a few minutes?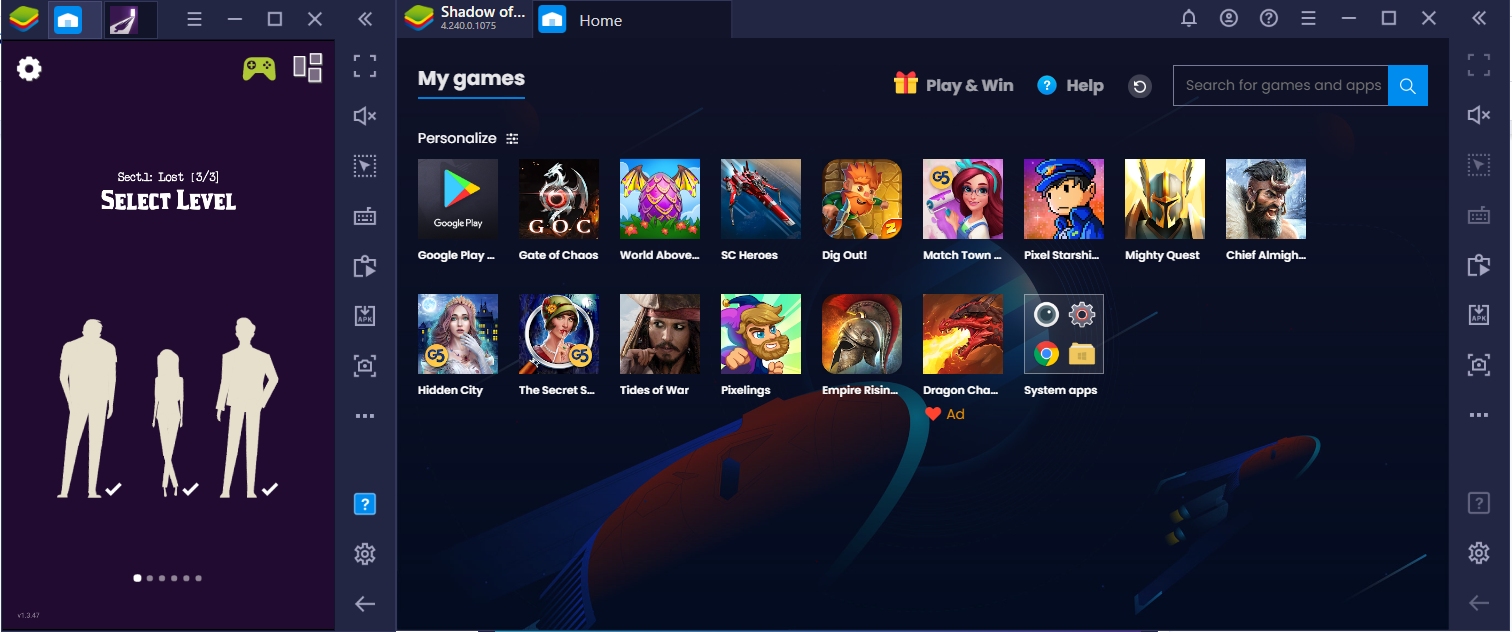 Screen Recorder Function
Like sharing your gameplay with your friends? Use the BlueStacks Screen Recorder Function and enjoy the immersive story with other people in your group. Discuss each chapter and share your reactions with the people around you as you play the game live by streaming the game on social media or other streaming websites. There are different ways to enjoy the story; why not let your friends be involved in developing the characters, and see how they react.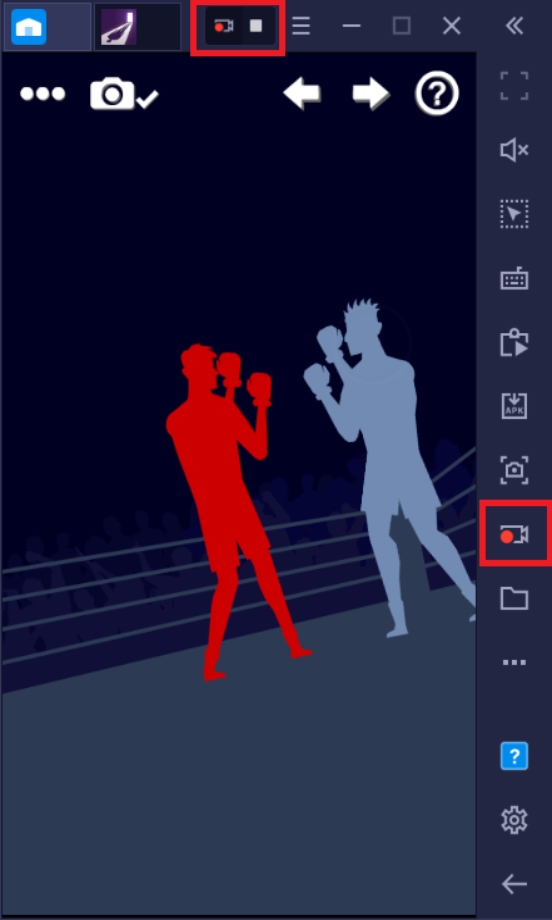 What To Expect From Shadow of Naught?
Shadow of Naught's story tackles the hardships of love and friendship in its extremes. Everything happens for a reason, but some are too difficult to make sense of, even from the strongest of people. This game may not be right for those experiencing mental hardships in life; proceed with caution when diving into the story. The characters in the story each represent a part of our lives that we once were, but worse if certain elements hadn't come to us then. You can imagine yourself as one of the characters being portrayed as you proceed through each chapter.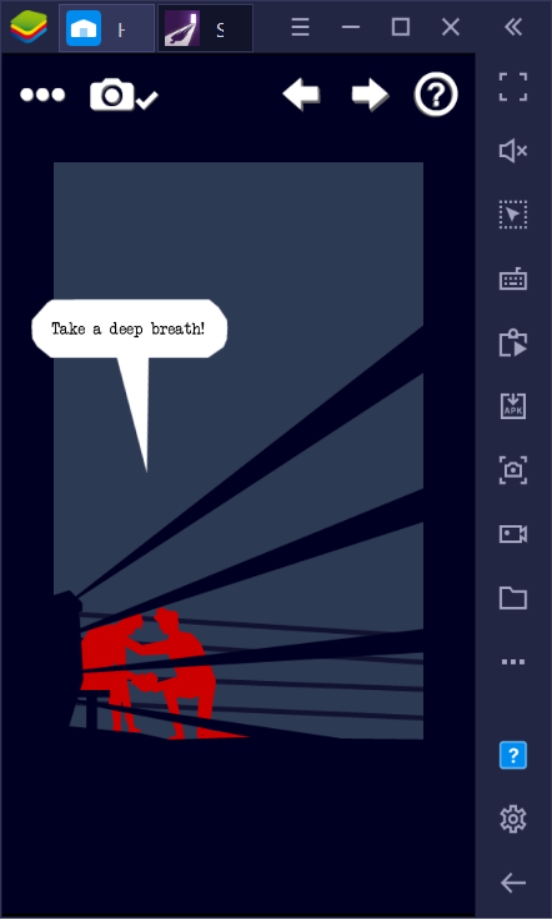 The storyline is kept short and simple, but the idea of each panel is represented so clearly, that it's easy to understand and empathize with. The gameplay doesn't hinder the progression of the story; it's made so extremely simple that even the most inexperienced of gamers will be able to complete them. This is only part one of this series, so you can expect more to come after a while to expand the lives of our main characters and give us more heart-wrenching drama. BlueStacks is ready to show you the best avenues possible to enjoy games like these!