App Reviews
BlueStacks Review for Shadow of Naught – The Story Game with Different Character Perspectives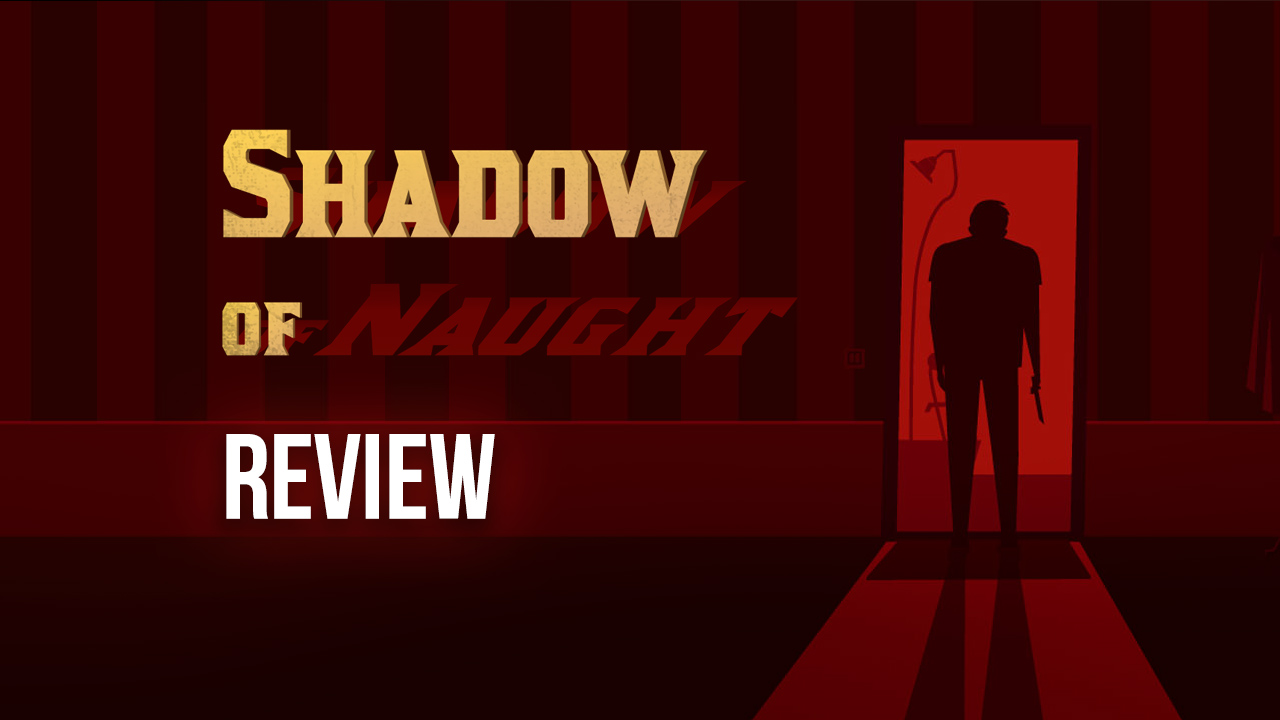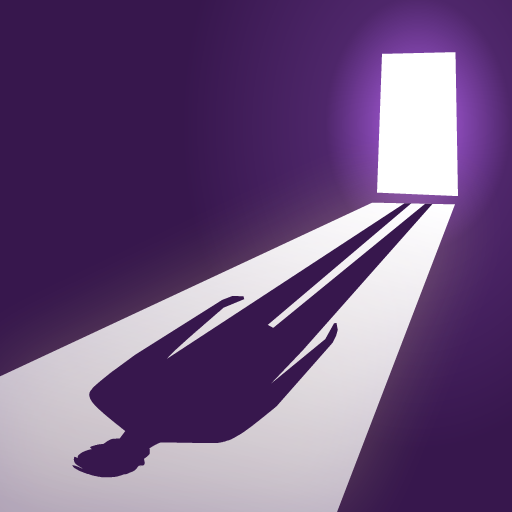 Shadow of Naught is an award-winning, narrative-driven game that follows three people's lives with intertwined storylines – Andrew, Anna, and Martin. Since this game requires you to pay $2.99, some people may think twice whether they want to get the game for themselves on the Playstore or not. Learn more about the game with this BlueStacks Review on Shadow of Naught to help you decide whether or not your money will be spent wisely.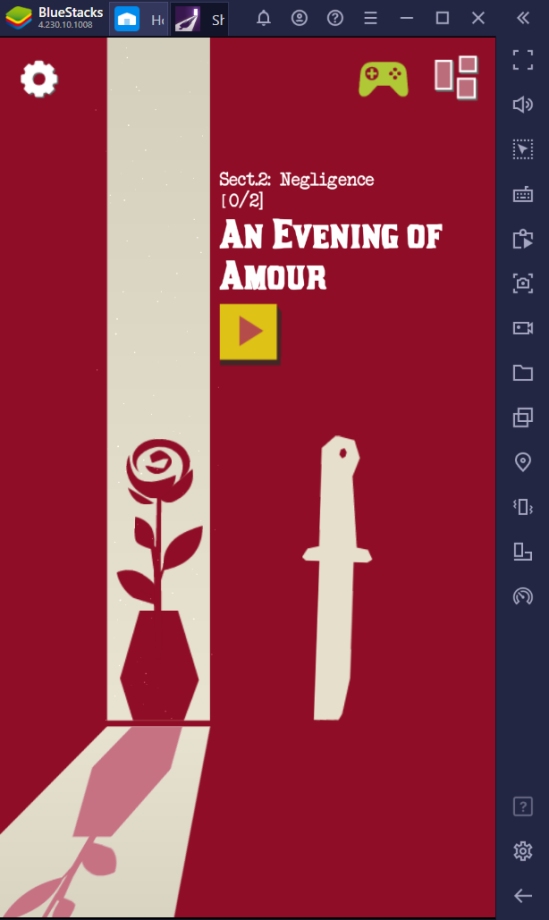 This BlueStacks review will give both prospective players and those who have already finished it some additional insight from the perspective of another player who completed it. Shadow of Naught provides a flexible take on how the story is perceived by different individuals, depending on how they would act if they were that character. Decide for yourself after reading this review, whether the price is right for a game like this.
About Shadow of Naught: The Story
Without giving any spoilers, Shadow of Naught alternates between the perspectives of Andrew, Anna, and Martin, who are linked together by love and friendship. The complication begins when Anna, who Andrew thinks of as the love of his life, begins having feelings for Martin, who is Andrew's best friend. The three individuals show varying levels of love and friendship that have taken to the extreme. The game will introduce how these individuals have reacted to these feelings.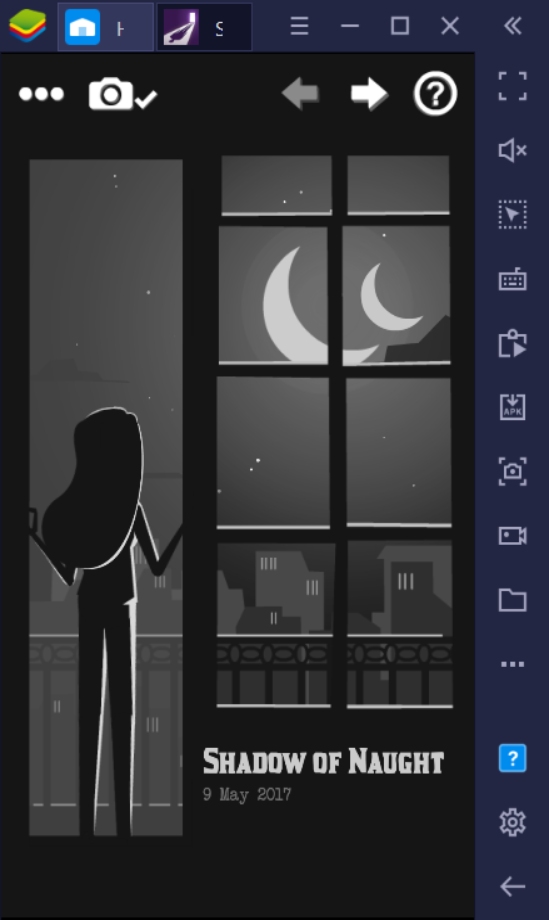 Shadow of Naught Gameplay
Shadow of Naught, as an interactive story game, places the general gameplay at the bottom of its priority list. Most of the gameplay is made up of minigames and problem-solving that requires you to randomly click parts of your screen until you figure out what you need to do. Of course, that is expected when you're going to download this game. Think of it as a bonus to the narrative, which is the main attraction that you should be playing for in the first place.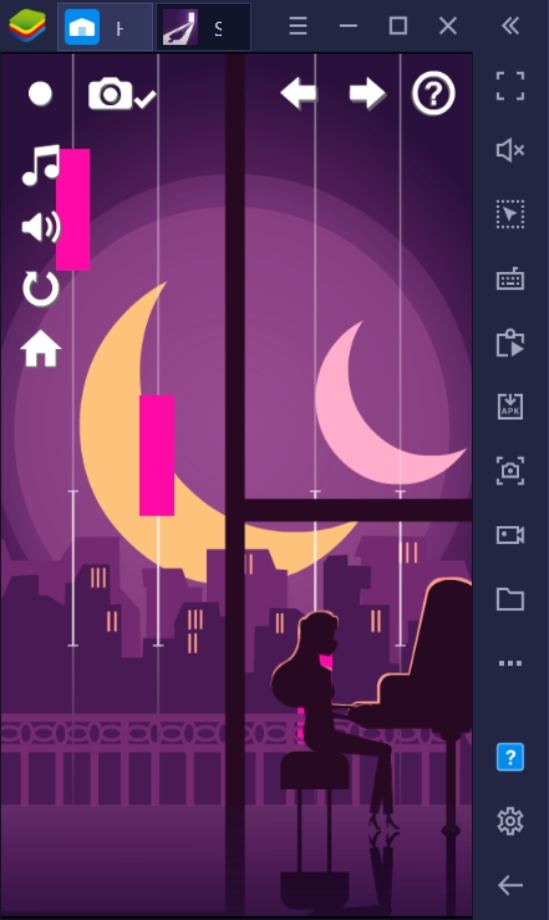 Visuals and Graphics
The game features minimalistic visuals and graphics that only show simplistic silhouette drawings of the characters. The drawings are distinguished enough to differentiate and recognize the characters, anyway. Similarly, the animation is simplistic in its basic movements, such as walking and hand gestures. Even though the characters are minimally designed, scenes are given a spotlight by adding visually breathtaking stages that fit the minimalistic style; the sets are also designed in a way that can almost take you to the landscape itself.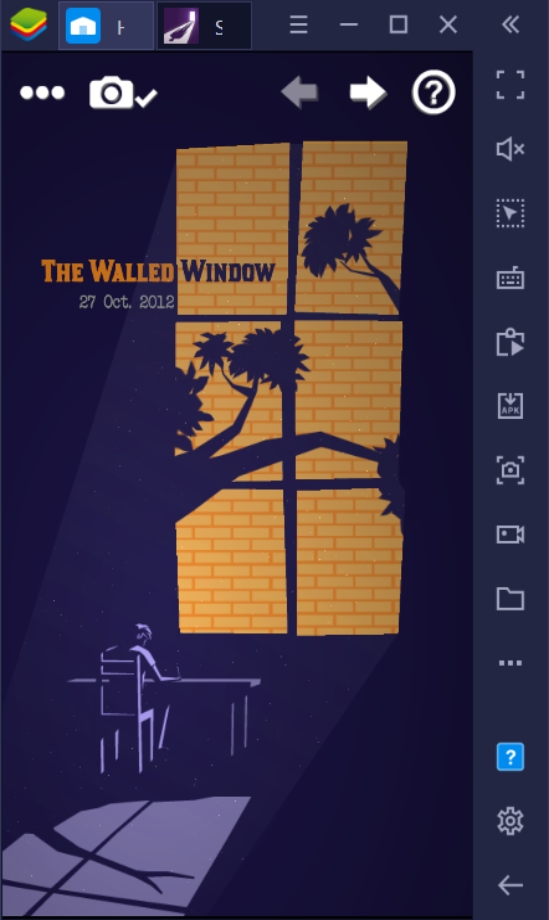 The minimalist design doesn't turn you off because it helps you pay more attention to the narrative of the story and point out the parts that the game tries to emphasize. The sceneries are wonderfully made and draw you in as soon as you immerse yourself in the story. This was made to highlight that one of the characters in the story is passionate about photography. Since the graphics were very simply made, you can expect the sequel of this game to come very soon.
Background Music
The music included in the game puts you in the appropriate mood that the story tries to portray. Unlike other games that awkwardly place random songs just to create background noise, this game understands the importance of the music setting the reader's mood. This game uses non-overused classical pieces, subtly hinting that the music team behind this game has a deep understanding of all kinds of musical genres.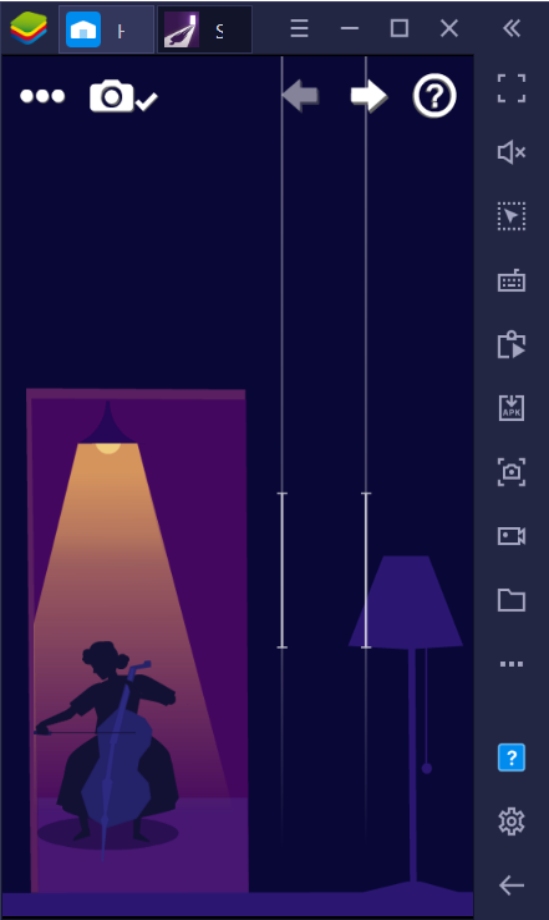 The Narrative and Story
The atmosphere that the story introduces is pretty grim; it just grows darker as you proceed from chapter to chapter. Mental health is a big conversation today because of how people are always talking about its effects, causes, and what we can do for people who suffer from them. Shadow of Naught introduces this theme once again but instead utilizes the narrative based on the cliches of what causes these to raise awareness that even the simple things can kill.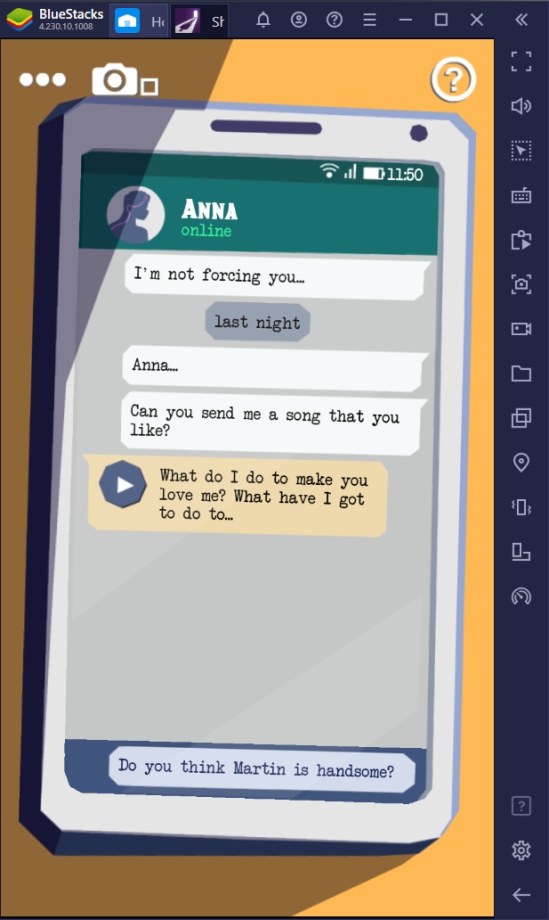 When it comes to writing original stories in this day and age, everything seems to be similar to each other. Shadow of Naught gives off a unique feel, though, despite pursuing the cliche theme of love as the primary reason for mental health issues. For now, Shadow of Naught has only released part one, so it cuts abruptly, leaving you with a ton of questions. You can expect the sequel to come out soon since the game is made using simpler elements.
Is Shadow of Naught Worth Its Price?
For $2.99, the game offers a decent amount of content that will leave you entertained for a reasonable amount of time. You might be surprised how short the game is, though, seeing as there are more games out there that provide more gameplay for less. Since this is a paid game, you won't be bothered by ads every so often, which really helps you immerse yourself in the story uninterrupted. If you download it via the APK, you'll be given a free trial of the game, but not the full content.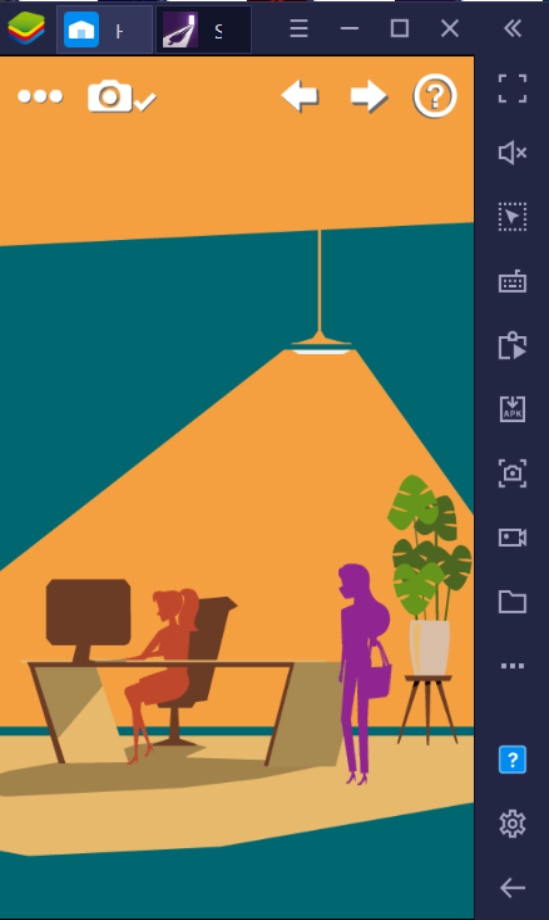 General Review of Shadow of Naught
The game won multiple awards, and after playing the game, we can clearly see why. The game is simply beautiful, and the story just rips your heart out, leaving you emotionally invested even after you finished the game. If you're the type who likes games that connect to you on a personal level, this game should be perfect for you. Just don't expect it to be some triple-A game in terms of the graphics and gameplay; its charm comes in the unsuspecting package of its narrative and music.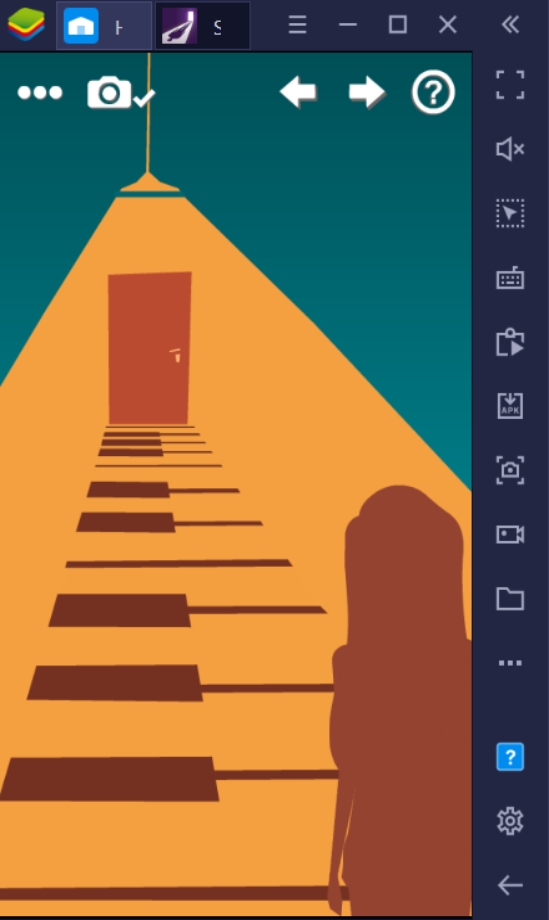 Spending money on a game like this definitely makes you forget the price as soon as you start playing it and get lost in the beauty of it all. Without a doubt, this game is one of the best in its category ever to be released, but we're not telling you to boost your expectations or expect some sort of next-level game. The experience of playing this game is upgraded even further when you switch from playing on your smart device to your computer using BlueStacks.