Game Guides
Skylanders Ring of Heroes on PC- Streamline and Enhance Your Gameplay With these BlueStacks Features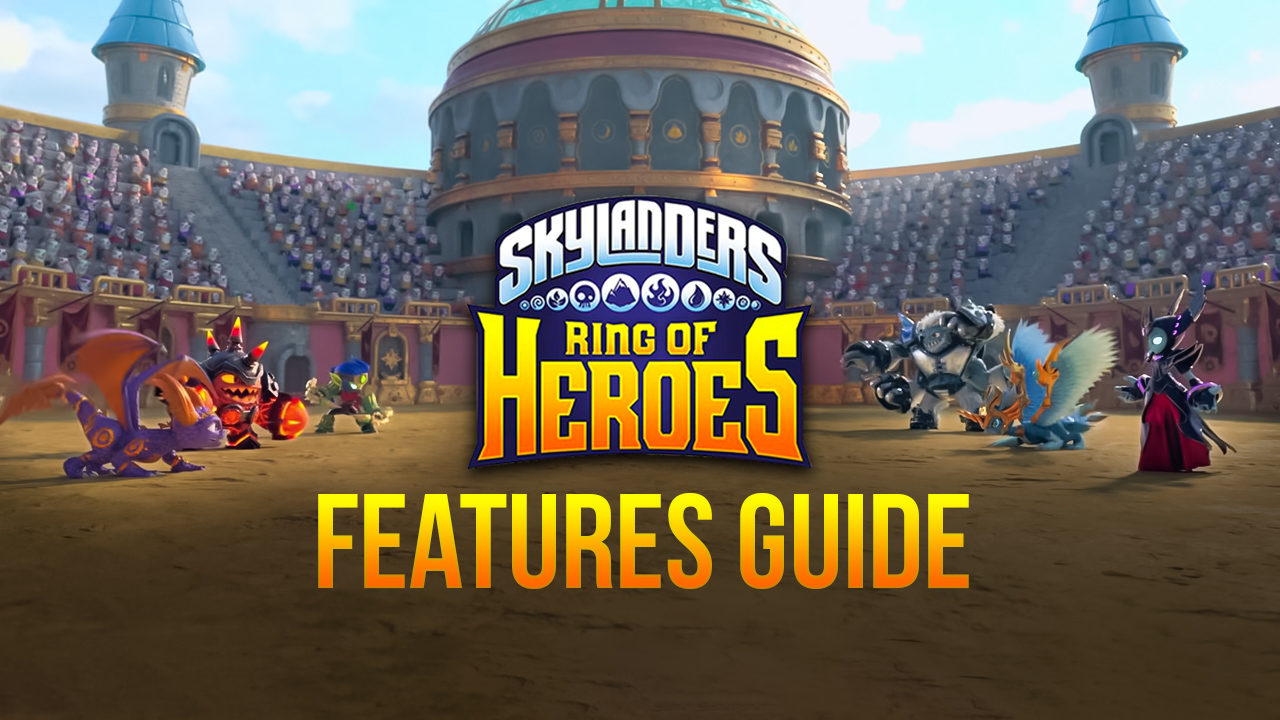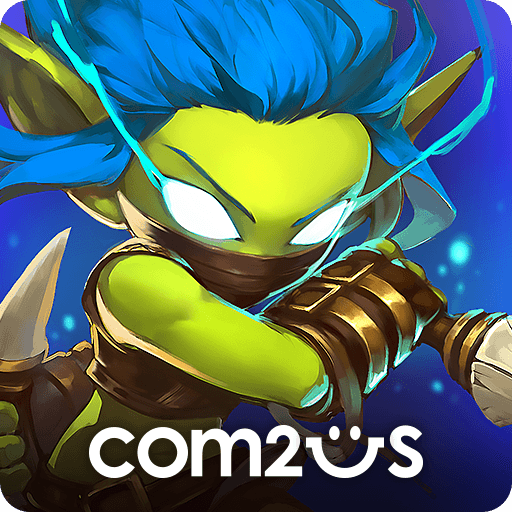 Skylanders Ring of Heroes is a strategy turn-based RPG where you get to collect a ton of different and unique characters and use them to fight against a wide variety of enemies across countless stages. The game recently got revamped with a bunch of new content to discover, putting Skylanders back on the radar for many players both old and new.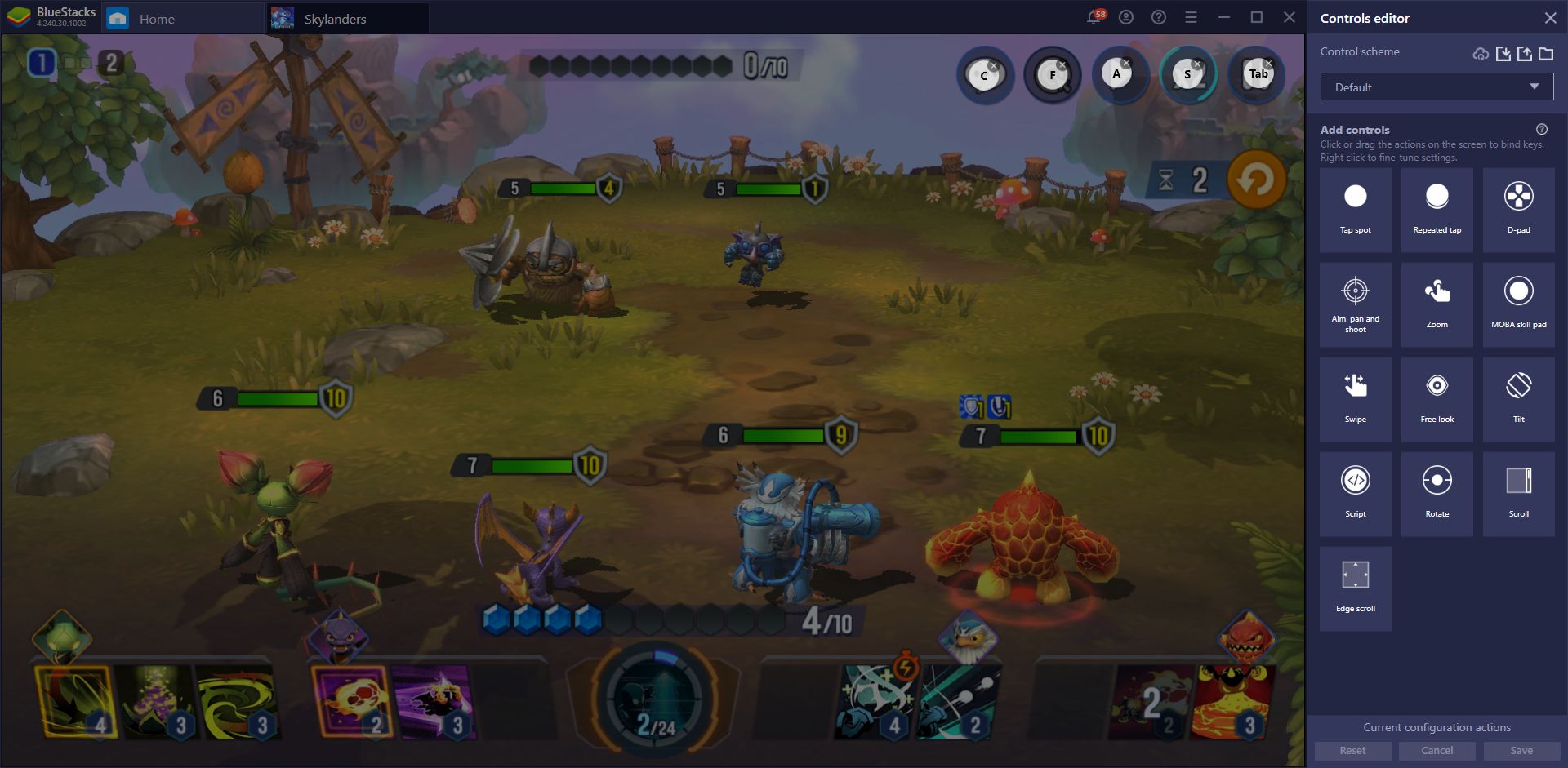 If you're getting into this game just now, then you'd know that playing Skylanders on BlueStacks is the way to go: Not only do you get to enjoy it with the best graphical settings and at a silky smooth 60 FPS, but you also gain access to a plethora of tools that could help to significantly streamline your experience with this game. And while Skylanders already features some degree of automation to help speed things along for all players, you can take these features to a whole new level with our BlueStacks tools.
In this article, we're going to explain exactly how to use BlueStacks in your favor when playing Skylanders Ring of Heroes on PC.
Enjoy the Best Graphics and Framerate Without Buying Expensive Phones
While most mobile games often don't look as good as their PC and console counterparts for obvious reasons, some of these titles can look quite appealing, especially the ones that offer a unique art style and visual design. Skylanders is one of such games as it features lots of unique characters, including the iconic Spyro the Dragon, and offers colorful worlds and carefully-crafted stages for everyone to explore.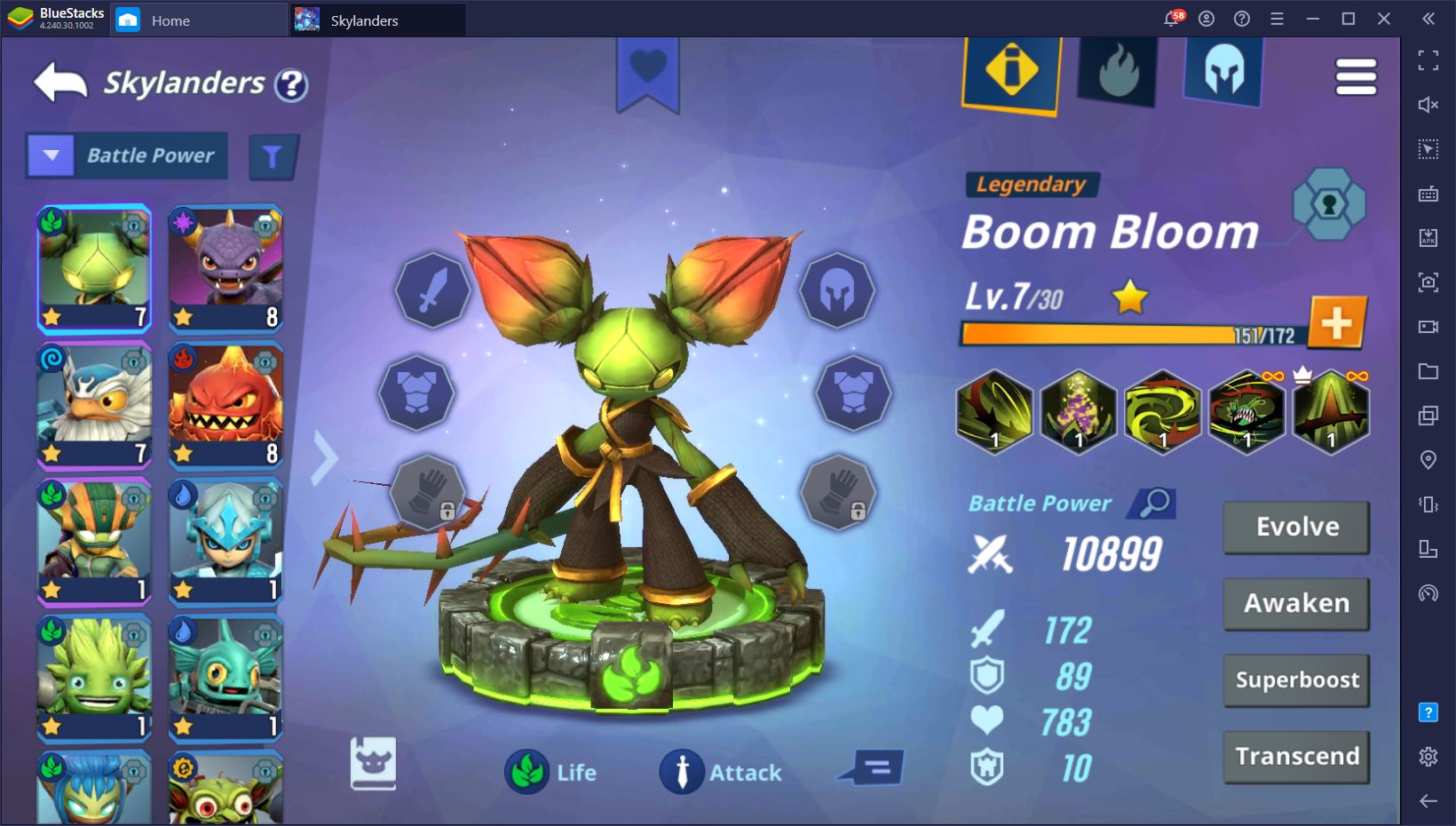 However, in order to achieve these graphical settings and performance, you need to first have an expensive phone that can run the game, which can definitely break the bank in the process. Without this, you'd have to play with the lowest graphics and framerate. However, even if you have a good phone, you might still want to play on the lowest graphics to avoid excessive battery drainage and overheating.
However, you can overcome all of these limitations by playing your favorite Android games on PC, Skylanders included, with BlueStacks. Our powerful Android emulator takes the best that your PC has to offer and uses it to recreate the best version of your mobile games, on your large monitor. In this sense, not only do the games look incredible, but you'll also get much better images by playing them on a big screen, instead of on your cramped phone screen.
Streamline Commands and Menu Navigation With the Keymapping Tool
Even if Skylanders offers a good deal of automation features to speed up your progress in the form of auto-battle and speed-ups, you'll still want to assume manual control for the more difficult encounters, including fights against tough boss enemies. This is where the Keymapping Tool shines as it allows you to create control schemes that will let you control all your characters and issue commands using your mouse and keyboard, instead of having to manually click on everything.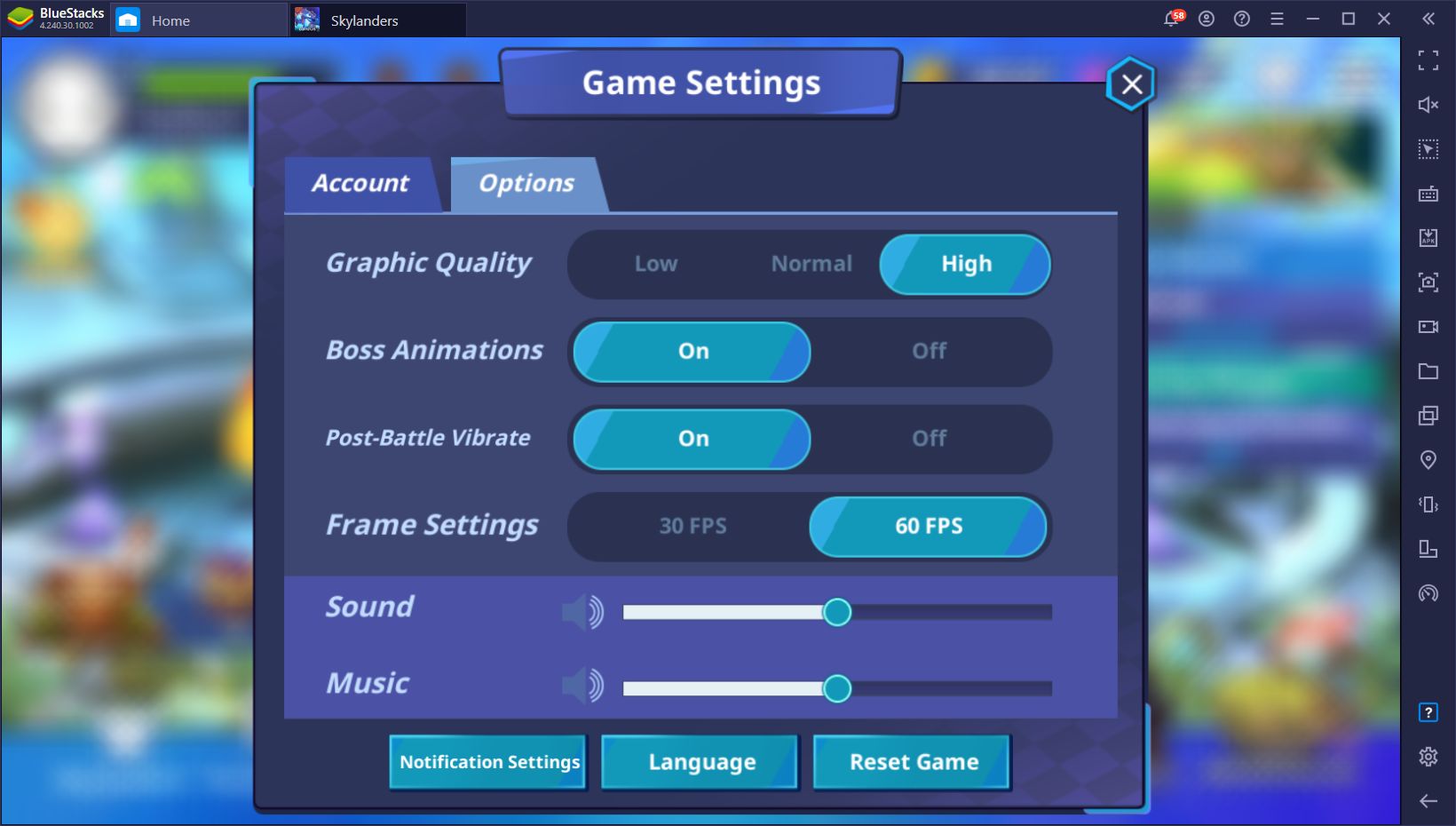 With the Keymapping Tool, you can place shortcuts anywhere on the screen, and link these bindings to your keyboard and mouse, allowing you to access features with ease. For battles, this means that you can bind every single attack to your keyboard, and choose your targets with your mouse. This combination makes battles much easier and enjoyable, especially when it comes to fighting against the most difficult enemies that the game has to offer.
In order to access the Keymapping Tool, you just need to press Ctrl + Shift + A. On this screen, you can drag the predefined functions from the rightmost panel to anywhere on the screen, and then bind them to any button on your mouse or keyboard. While Skylanders already comes with a predefined control scheme created by the BlueStacks team, you can customize it further by adding your own shortcuts.
Reroll and Unlock the Best Characters With the Instance Manager
While Skylanders is a pretty awesome game by itself, it's held back somewhat by its gacha design, at least at the beginning. This is because your success in this game is determined mostly by the characters you manage to summon from the randomized gacha system. In this sense, if you don't luck out and get a good character or two, you'll have a much harder time completing the campaign stages. On the flip side, if you manage to summon a Nat5 Skylander from the beginning like some of the ones mentioned in our tier list article, then you'll have a much easier time completing the game's challenges.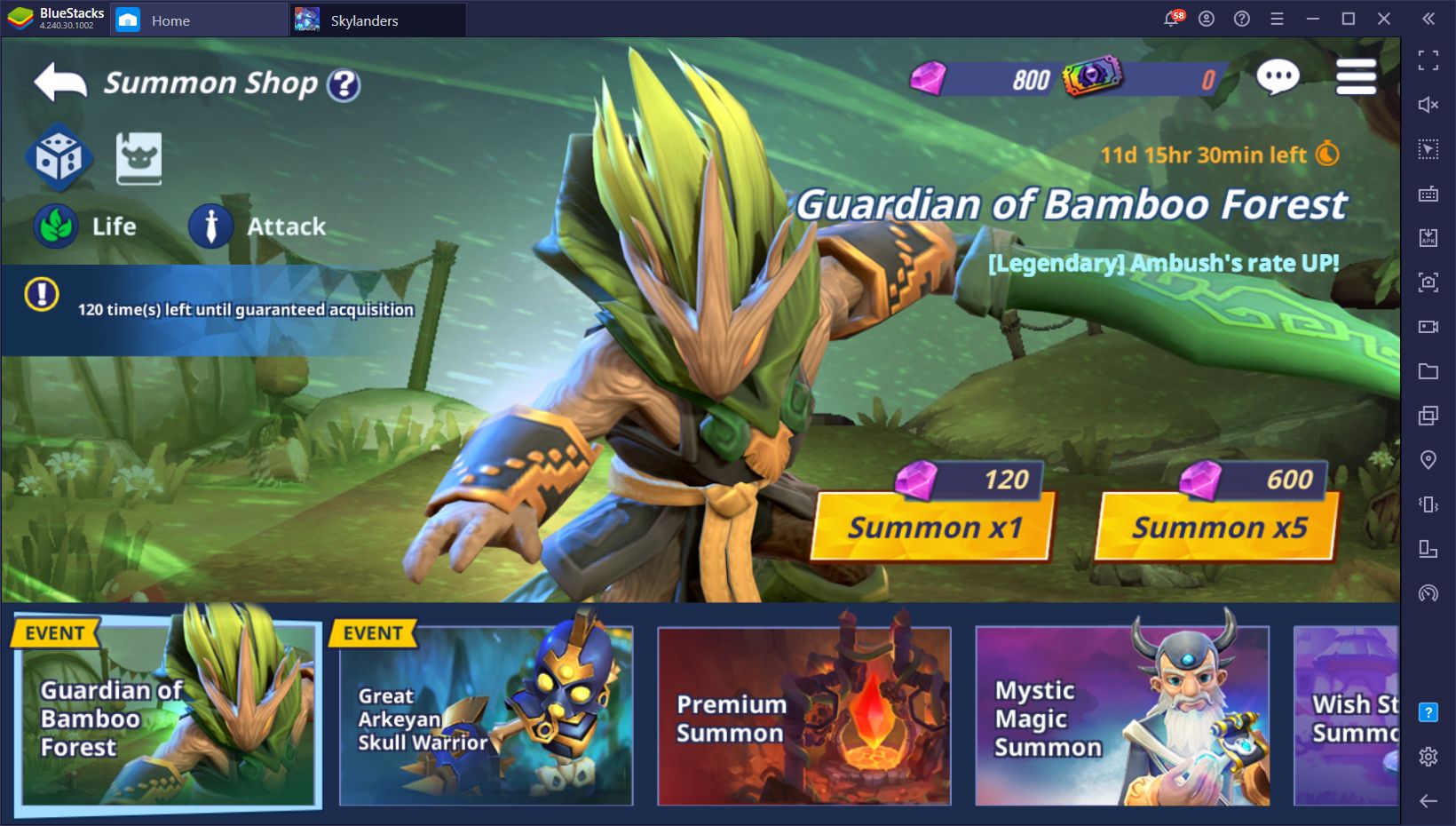 In order to get a headstart in their favorite gacha games, many players try to reroll. This term refers to starting a new game, progressing until performing the free summonings that players can get in the tutorials, and restarting if they're not satisfied with the results. While the exact process varies per game, the general idea is to repeat this process until receiving a few good characters from these free summonings.
Due to the randomized design of the gacha summoning system, getting a good Skylander can take lots of attempts and time. The truth of the matter is that you'll never know exactly what you're going to get. Luckily, with the Instance Manager, you can significantly expedite the process by rerolling with several accounts simultaneously, instead of with one attempt at a time. This BlueStacks feature essentially lets you create several instances of our emulator and, using unique Google accounts in each, access the same game from multiple accounts at the same time, on the same PC.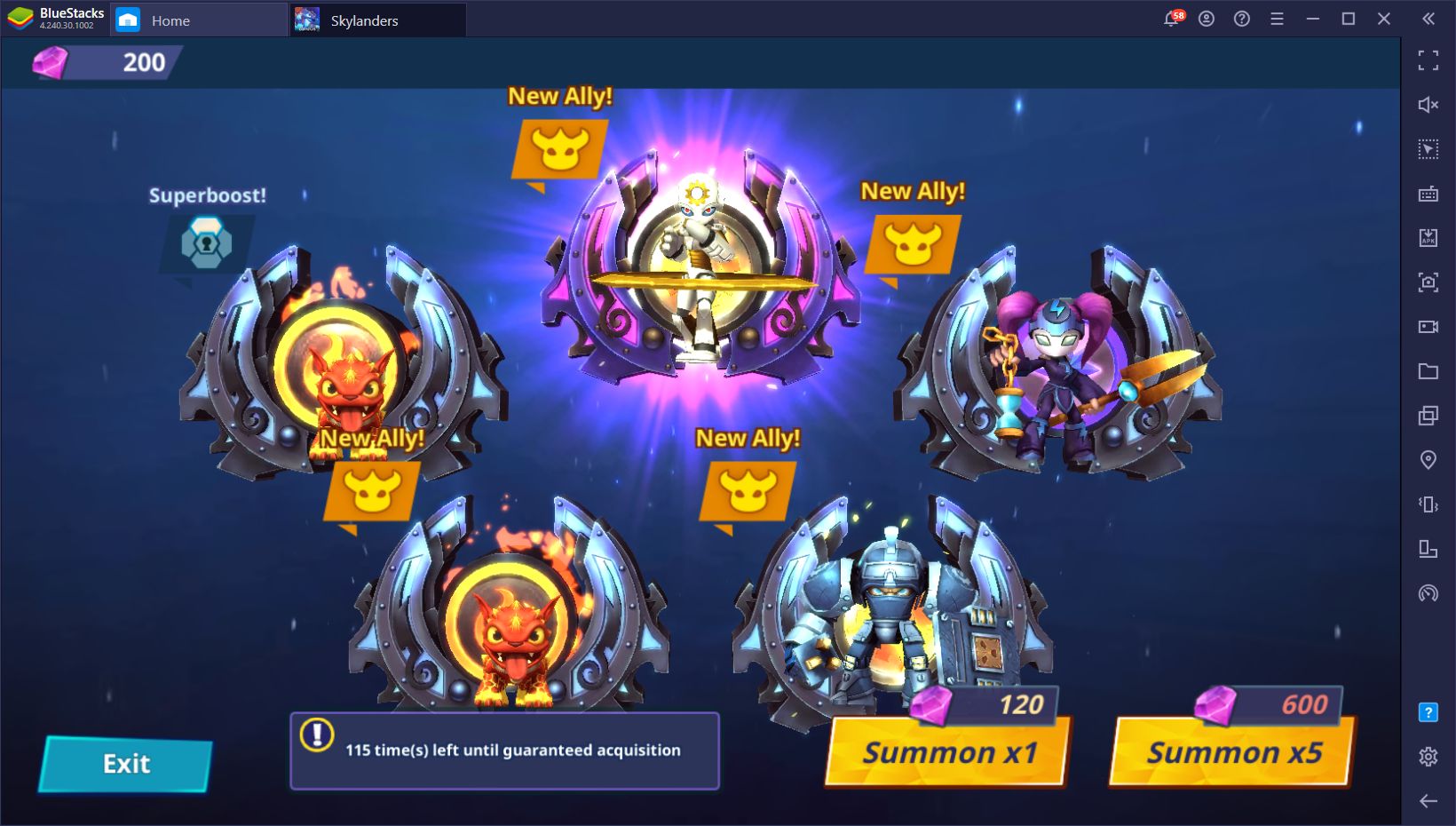 In this sense, with the Instance Manager, you can reroll in Skylanders with two, three, or with as many instances as your PC can handle, at the same time.
The above features are just a sample of everything you can enjoy by playing Skylanders: Ring of Heroes on PC with BlueStacks. Feel free to share any creative ways that you improve your enjoyment of this popular gacha RPG with our emulator in the comments below!