Game Guides
How to Play Space Arena on PC with BlueStacks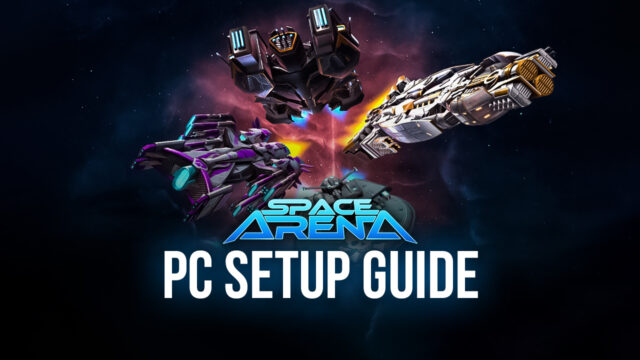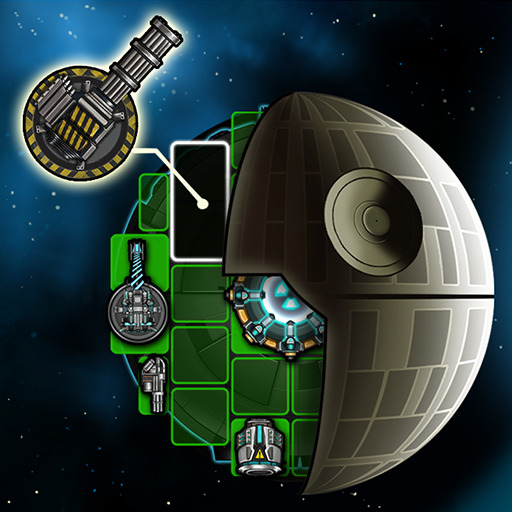 Space Arena is a ship-building battle arena game where players will have to combine creativity and strategy to create the perfect starship in an intergalactic battle against other players. The game provides players with an array of weapons and utilities that they can add to their ships. By doing so, they can beautifully manage functionality and combat abilities in order to create the ultimate battleship. Start engineering your ship today on BlueStacks for the best experience!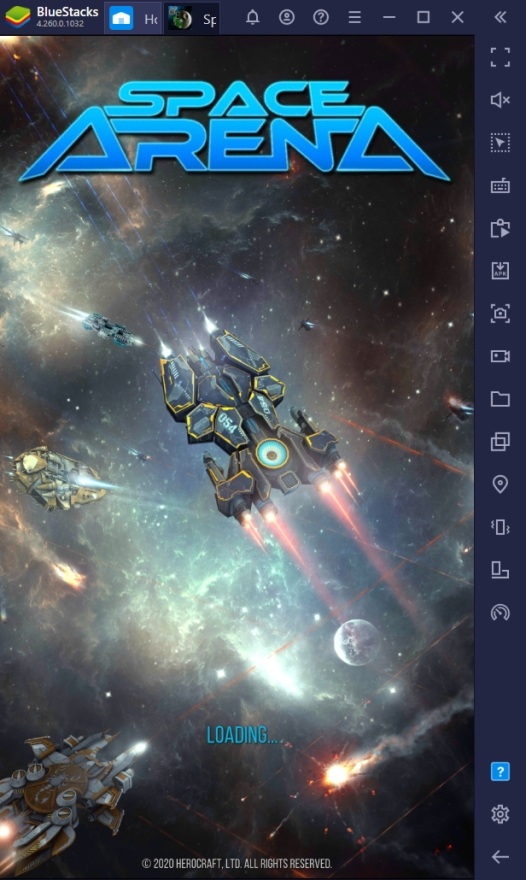 The pure PvP arena game gives players the satisfying feeling of continuously facing off against relevant opponents that have also worked hard on perfecting their own starships. Over 90,000 players play this game already, so you won't have to worry about finding an opponent that's worth your time; everyone there will have prepared their own ships to win against all kinds of builds. The galaxy awaits a starship engineer of your caliber; stop making them wait and play this game now!
How To Set Up Space Arena on BlueStacks
BlueStacks is the best place to enjoy playing all your Android games. Games like Space Arena can be taken to the next level in terms of pure gameplay by using the various useful features that you can only find when playing on the world's number 1 Android emulator. Downloading BlueStacks and playing Space Arena here is very easy. Follow these steps to get started on your intergalactic adventure to build the best starship on Space Arena with BlueStacks.
Download and install BlueStacks

on your PC.

Complete Google Sign-in to access the Play Store, or do it later.

Look for Space Arena in the search bar at the top-right corner.

Click to install Space Arena from the search results.

Complete Google Sign-in (if you skipped step 2) to install Space Arena.

Click the Space Arena icon on the home screen to start playing.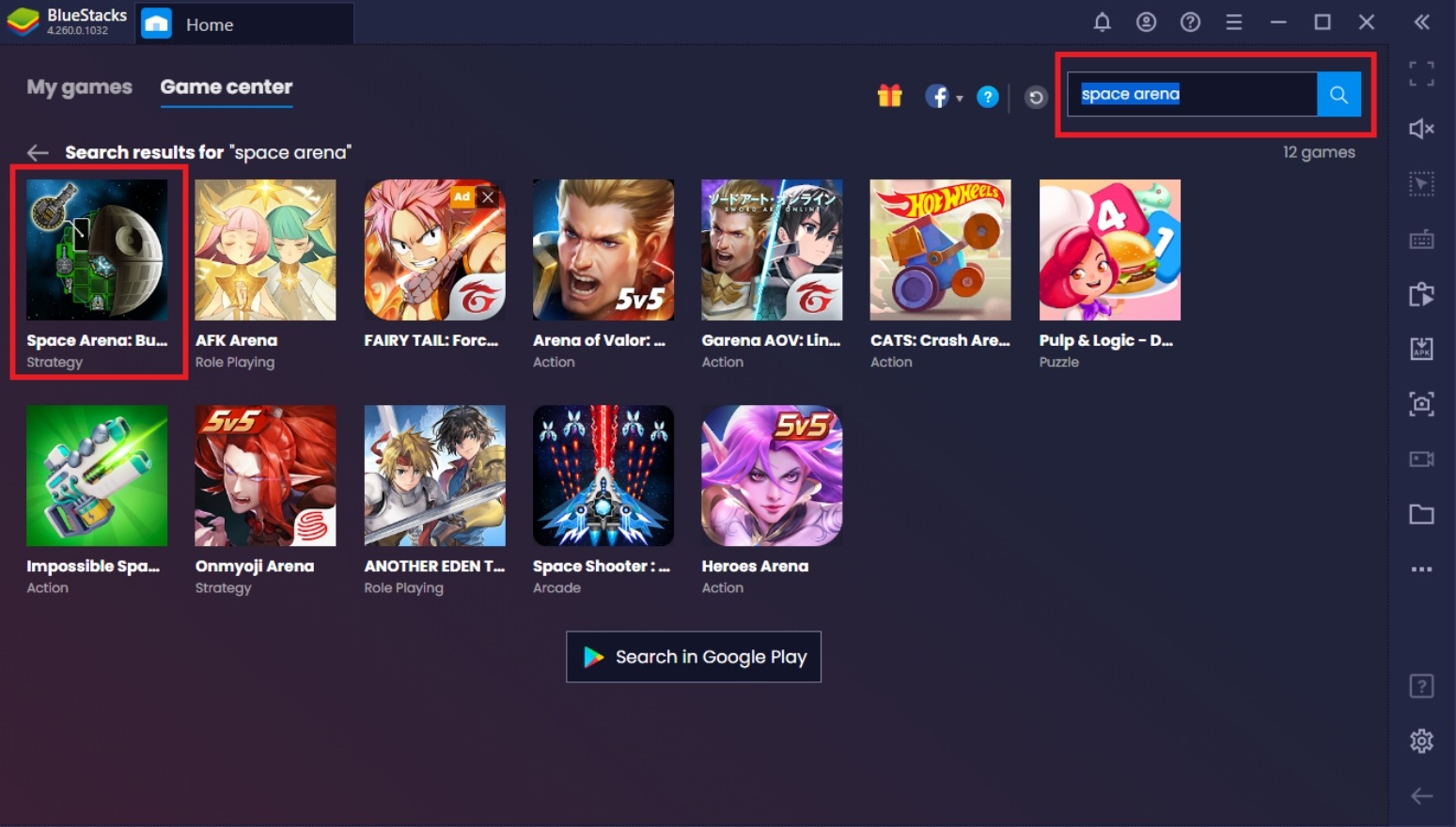 Useful Features You Can Use In Space Arena With BlueStacks
BlueStacks has always been the leading Android emulator on the market, and that's because we have made sure that all our users get the features that they need to excel at any mobile game they want to play. Space Arena might seem like a low-maintenance game, but you'll be surprised at some of the features that you can use to better your experience even further. Check out some of the BlueStacks features available for use when you play your favorite starship-building game!
Multi-Instance Function
The Multi-Instance Function is one of the most popular BlueStacks features. This feature allows players to open more than one BlueStacks instance simultaneously and help them manage all of their active instances. Players can play different games at the same time using the same Google account or even play multiple instances of the same game. You can either create a fresh instance or clone an existing instance so that you don't have to redownload all of the games you want to play.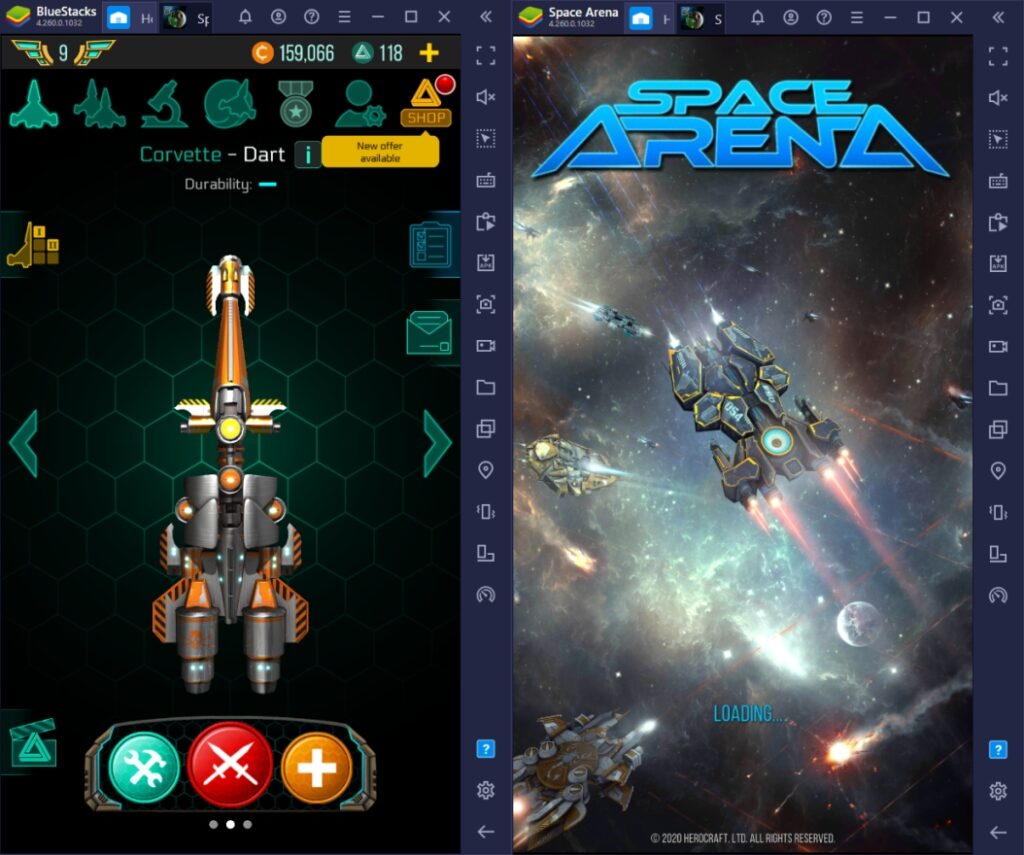 Games like Space Arena don't require too much attention, and broken ships can take a while to repair. During this time, you can play other games on BlueStacks so that you don't have to eagerly wait for the countdown timer on your ship to go down. If you're a hardcore fan of Space Arena, you can also make multiple different accounts. Play out these accounts simultaneously so that you can experiment with different builds on multiple ships at the same time to find the perfect destructive formula.
Eco Mode
Eco Mode is another useful feature for Space Arena players, and it's perfect to use while you're using the Multi-Instance Function. The Eco Mode cuts down the processing usage of a BlueStacks instance significantly to create more space to run other programs on your computer. Computers that have limited processing capabilities or are already running process-heavy apps might want to try this out so that they don't have to miss out on playing their favorite games while they multitask.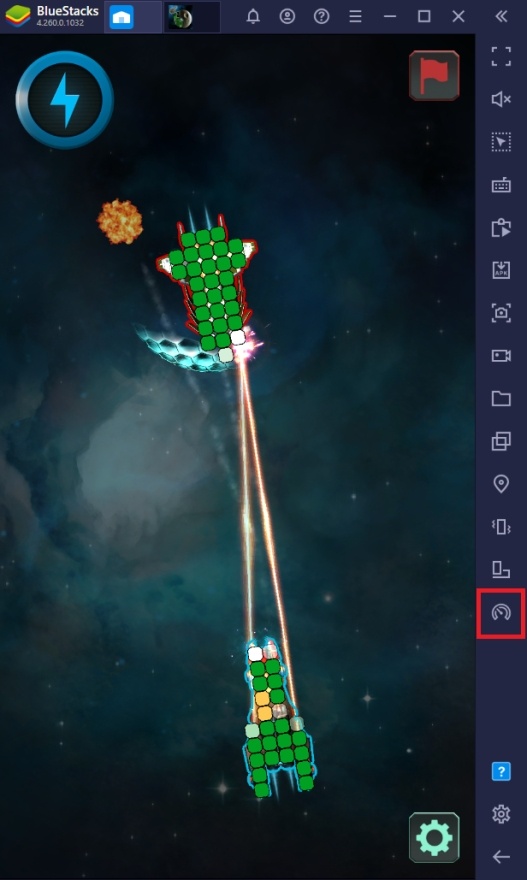 The Eco Mode is also often used by players that like to farm. You might also want to try this with the Macro Feature that allows players to automatically repeat actions. However, since Space Arena has random results, performing repeated actions might be difficult because not all repetitions of the same action will consistently get the same outcome.
Screen Recorder
Sharing your gameplay with your friends or followers is a common practice in the gaming community today. The BlueStacks Screen Recorder is a screen capture tool specially designed to emulate mobile screen recorder functions to make it look like it was recorded on an actual phone. This is popular for players that share guides or exciting gameplay on their video streaming channels.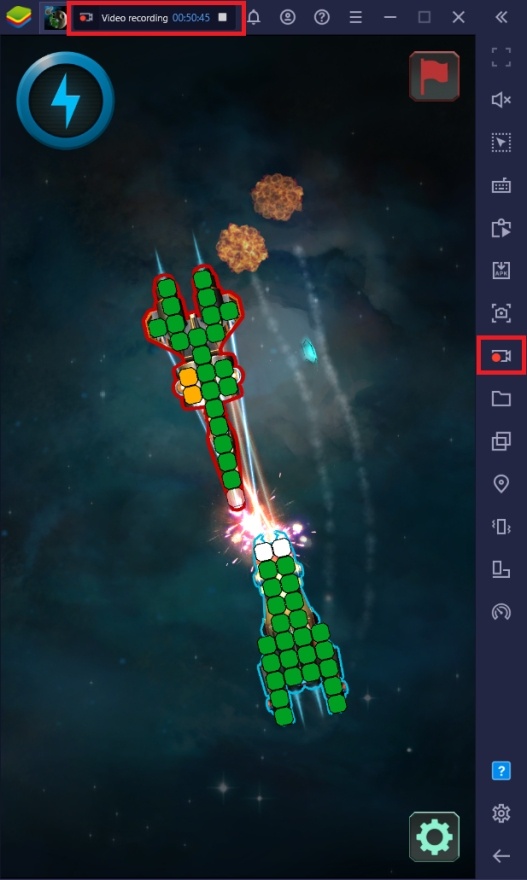 Players that like to live stream their games can also use the BlueStacks Streaming Mode. This mode enhances the quality of your gameplay for the purposes of sharing your experiences on streaming sites like Twitch. Who knows? You might even be able to make money out of playing this game. Teach players your secret tactics and strategies that will help them design the strongest starship in Space Arena!
Start Your Intergalactic Adventures
The game doesn't have any storyline that you can engage with except that you are a starship engineer. Players that don't like to go through the grueling process of skipping through tons of dialogue just to grind for the rewards or materials they need will definitely appreciate this game's simplicity and directness. You'll still have to play enough games to unlock new content, like buying new starships or collecting new weapon upgrades that you can fit on your ship.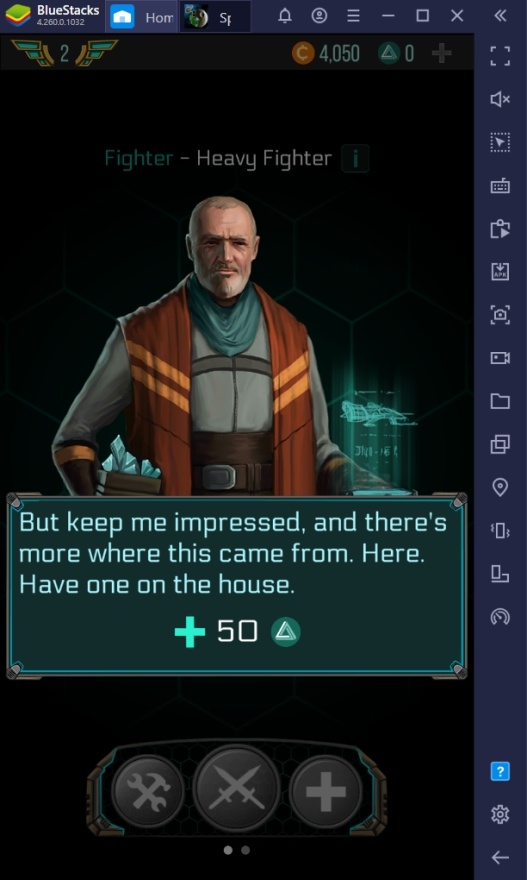 Even after playing a million matches of Space Arena, the combat system never gets boring, especially if you encounter a tougher opponent that totally destroys the ship you thought was the perfect build. The greatest thing about this game is that you can design your ship in any way you want it to. Learning to manage energy consumption, defensive utilities, mobility, and firing power are some of the things you'll need to keep in mind when playing Space Arena.