Game Guides
Stumble Guys – How to Configure Your BlueStacks to Get the Authentic 'Fall Guys' Experience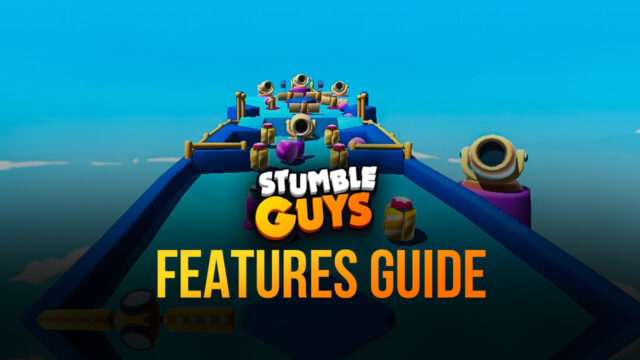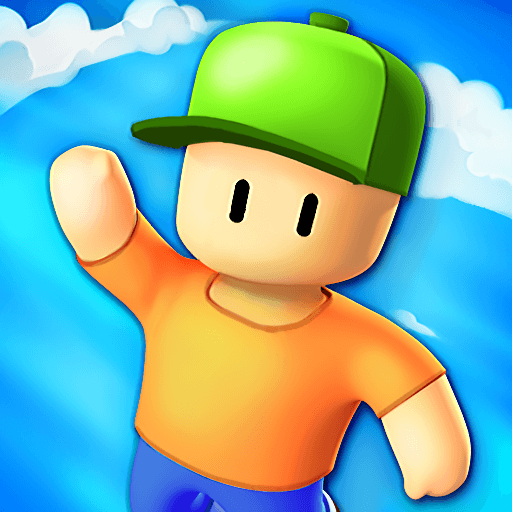 Fall Guys left a big impression last year when it was released on the market, which is in part thanks to the public's demand for simple and fun games to help pass the time during lockdown and social distancing. And just like with any other product that becomes a hit, it didn't take long for copycats to arrive, with Stumble Guys being one of these.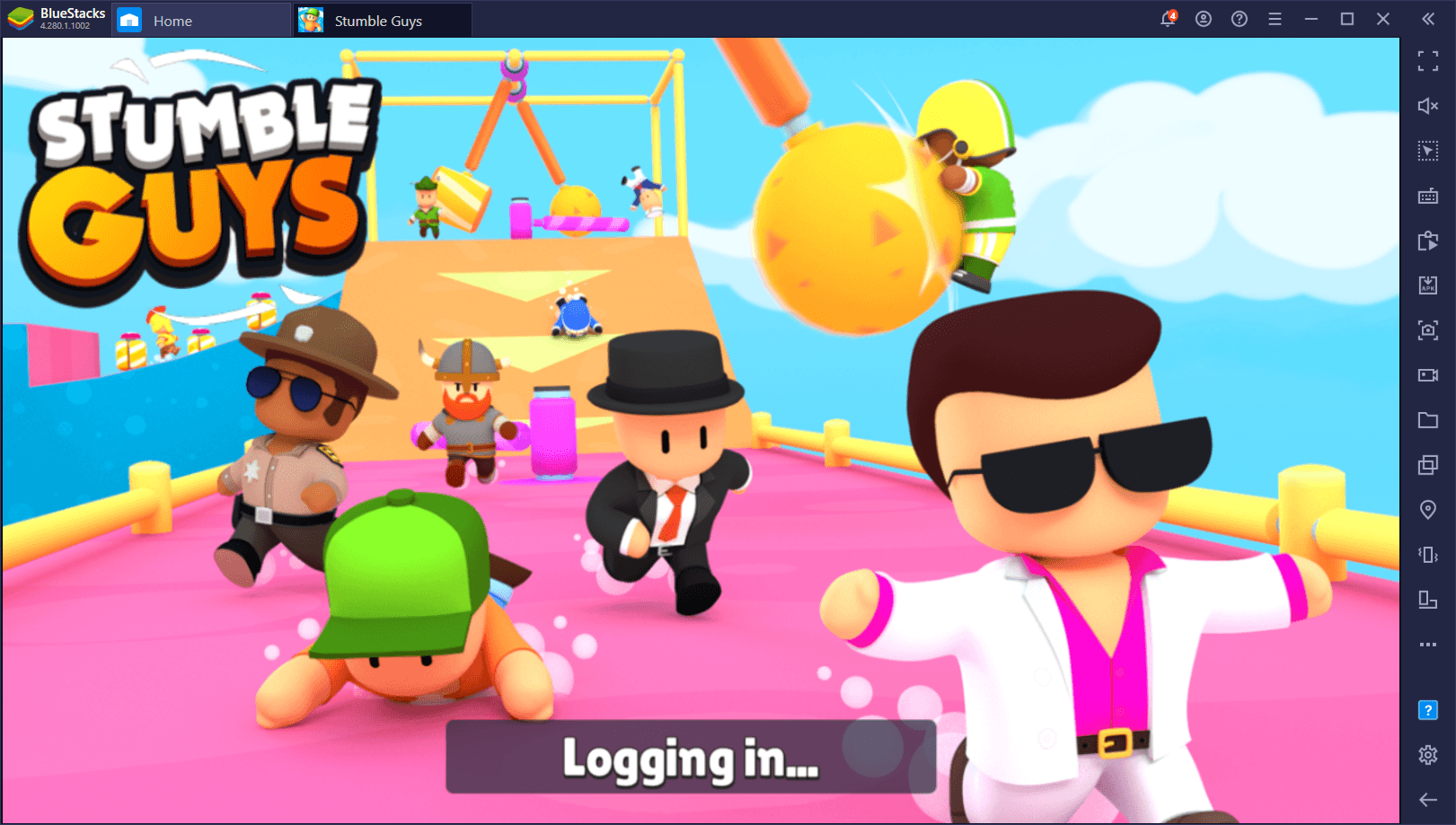 Stumble Guys is a mobile game based on the popular Fall Guys, which consists of competing on a series of rounds with obstacle courses and other challenges, with the goal of qualifying, and eventually being crowned the best player of the match. Said rounds are very fast, often lasting around 10 to 15 minutes, or even less if the player is eliminated in the first stretches.
In this game, a good chunk of the fun comes from, aside from navigating the obstacle courses, seeing others fail jumps, tumble down, or lose progress in any way. And considering that all players have collision physics, it's possible to block and push the others while they try to progress, which often leads to hilarious outcomes. In the same vein, due to the short duration of every match and how fast you can proceed to the next one after finishing up with the current one, this game is excellent for passing time in a very entertaining manner—We promise you won't be able to resist playing more than one match at a time!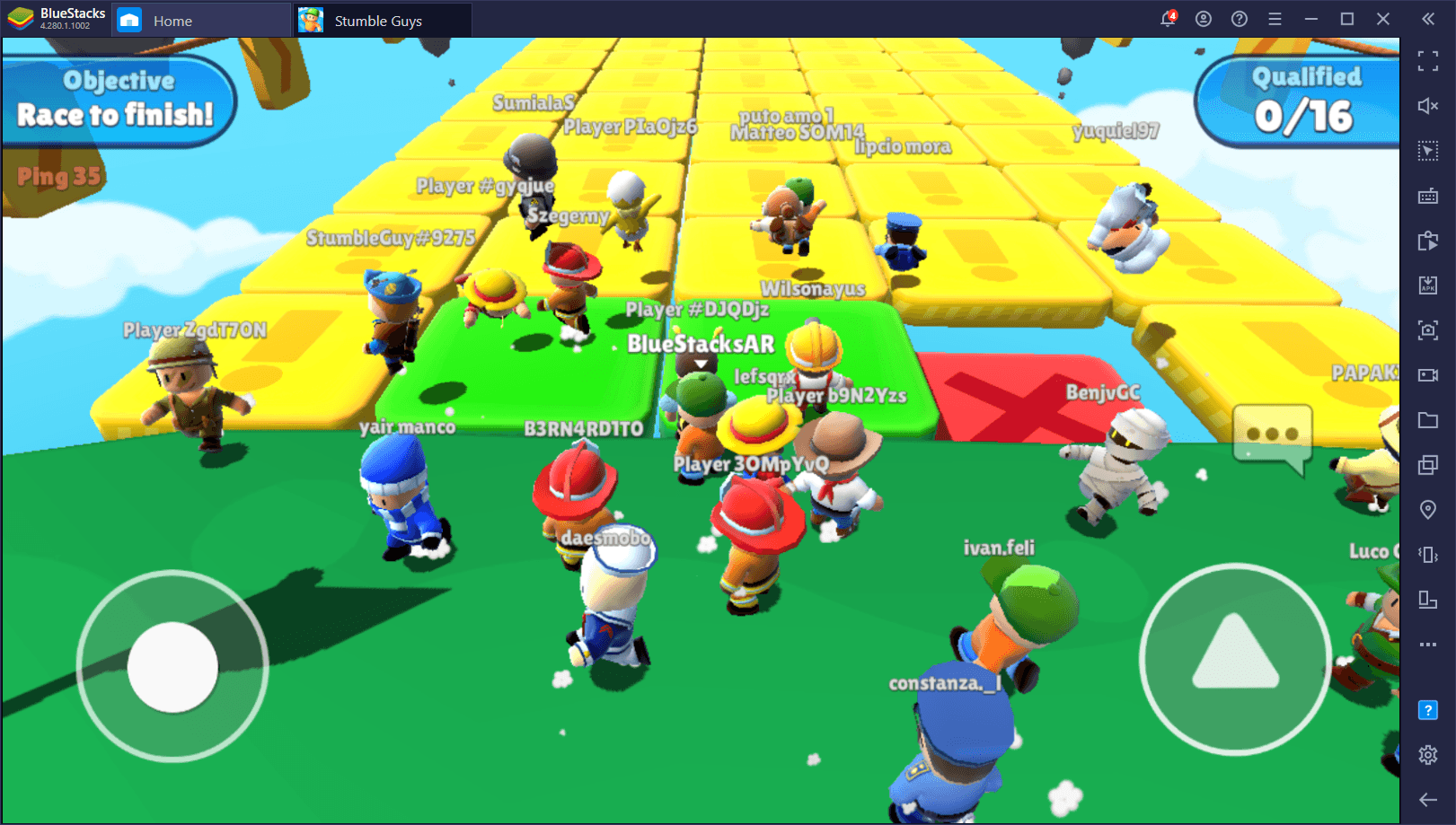 However, in contrast with Fall Guys, Stumble Guys is only available on mobile, which can take away significantly from your enjoyment since you'll be forced to play it on a tiny screen and with awkward touchscreen controls. Luckily, you can play Stumble Guys on PC and enjoy an awesome gaming experience, similar to what you would have with Fall Guys. Check out our installation guide to learn how to get started.
However, aside from letting you play Stumble Guys on PC, BlueStacks has a variety of tools that you can use to significantly improve your performance in this game, particularly as far as the controls are concerned. And in this guide, we'll show you exactly how to configure your BlueStacks so you can get the largest advantage when playing Stumble Guys.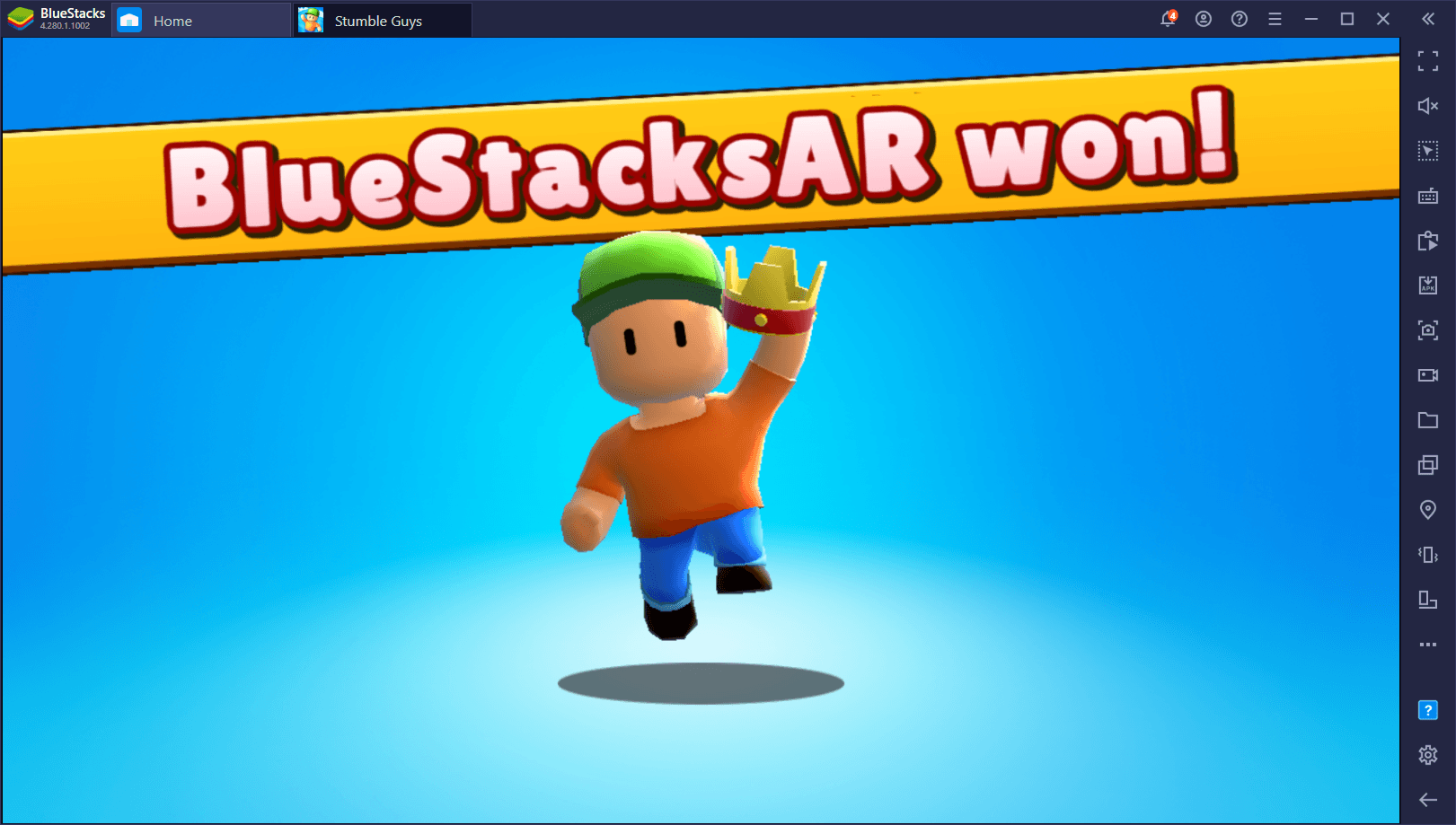 Win All Your Races With the Best Controls
As we mentioned above, those who play Stumble Guys on their phones will have to conform to using uncomfortable touchscreen controls that, on more than one occasion, will cost them the victory in their matches. Whether due to the lack of precision when executing tough jumps, or how awkward it is to move the camera while running around, playing with touchscreen controls is quite suboptimal: At best, it's very awkward, and at worst, it'll complicate your life so much that you'll want to stop playing altogether.
Luckily, if you play Stumble Guys on PC with BlueStacks, you could use the Keymapping Tool to create your own custom control schemes, and significantly improve the way you can enjoy this game.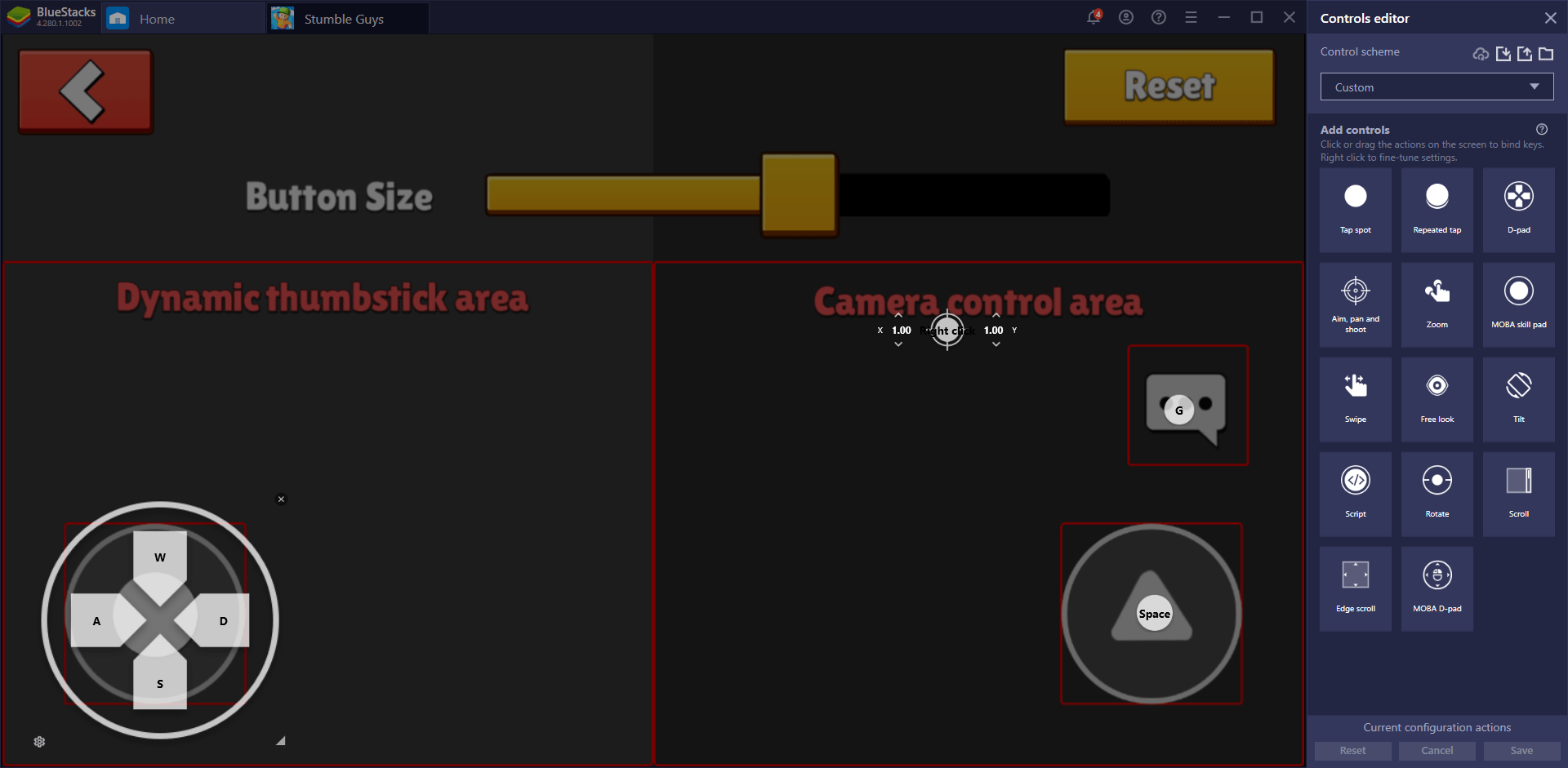 To access the Keymapping Tool, you simply need to press Ctrl + Shift + A while in-game. In this new screen, you can drag and drop functions from the rightmost panel onto anywhere on the screen, and then assign bindings to these functions. In this manner, whenever you press the button, the corresponding function will execute wherever you placed it on the screen.
For Stumble Guys, this means that you can create a scheme that lets you control your character with the WASD keys, jump with the spacebar, and even open and browse the emote menu, using only your keyboard. And this is just a small sample of what you can do with this tool, considering it's possible to completely customize your controls with absolute freedom.
Once you're done setting up your controls, you can press Ctrl + Shift + F6 to toggle the controls overlay. This feature lets you see your controls on-screen at all times, which is a great visual aid for when you're struggling to get used to them.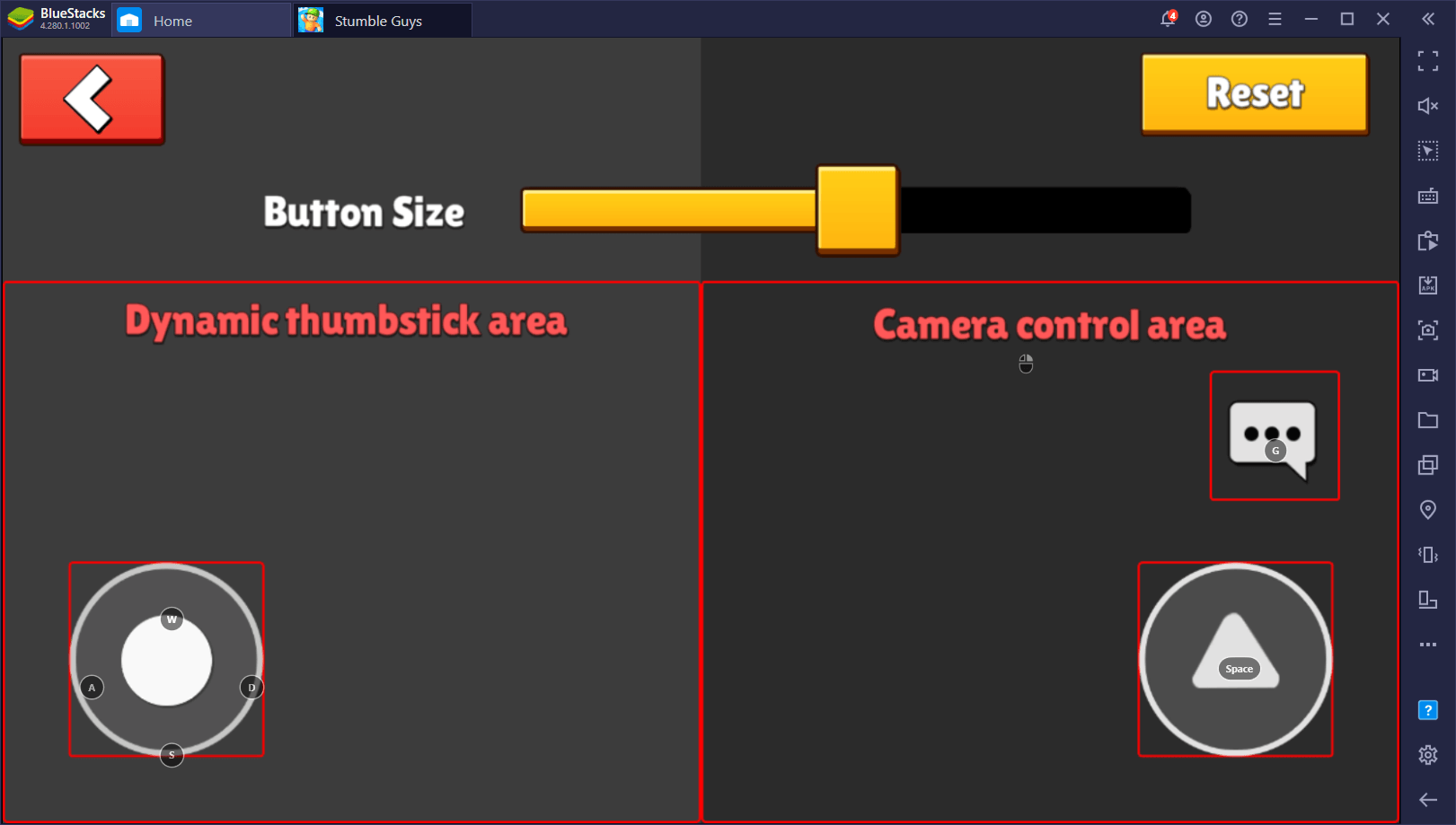 Record and Broadcast Your Best Moments
Those who are already familiar with the hijinks that can go down in Fall Guys will likely know what to expect from Stumble Guys. And just like in the former, Stumble Guys has tons of potential for creating awesome and fun moments, which you'll definitely want to capture and share with your friends and followers. Luckily, BlueStacks simplifies the process of capturing and saving your best moments in any game, thanks to its Video Recorder feature.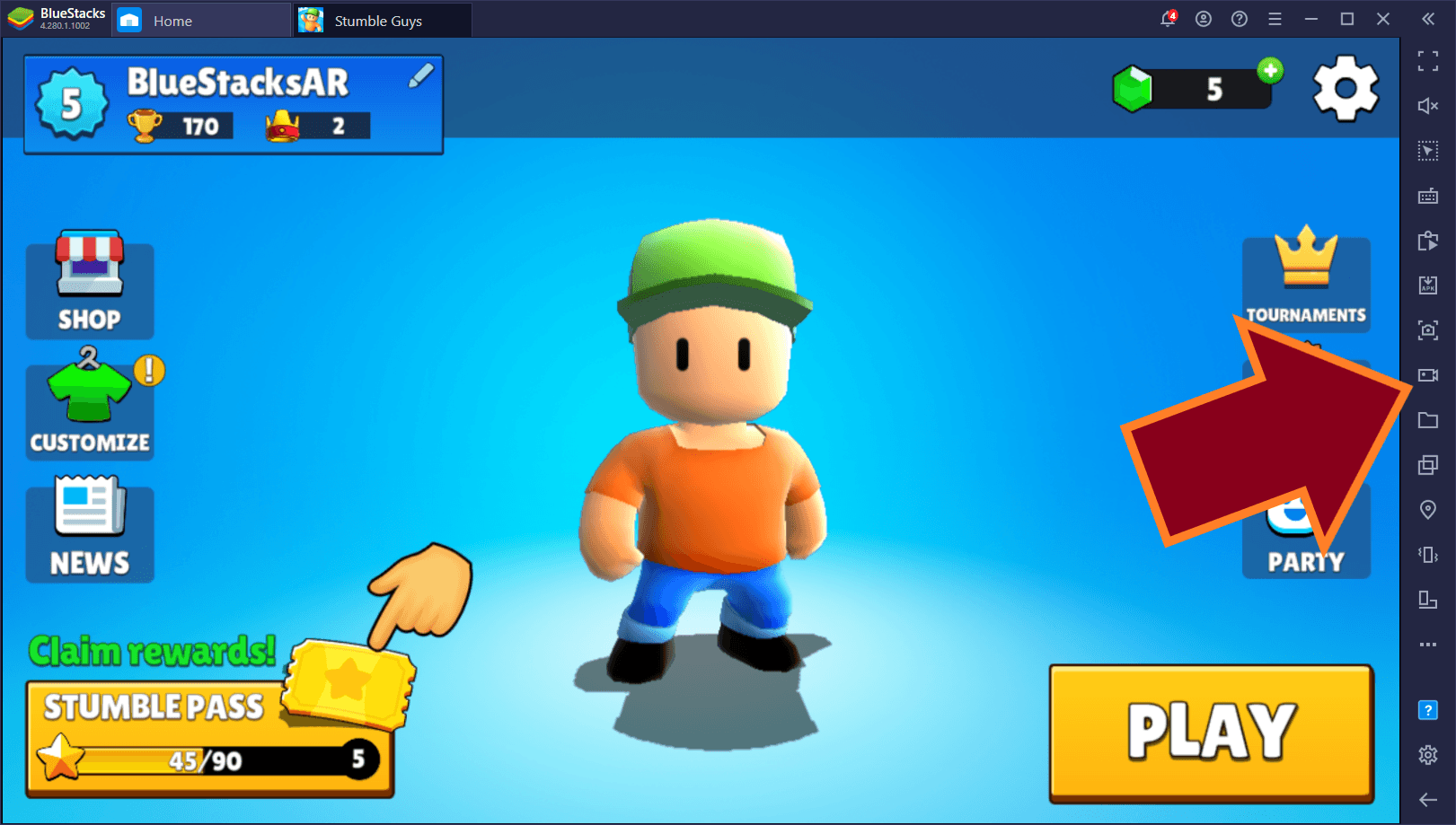 Once you activate this feature, BlueStacks will automatically start to record your game exclusively, capturing only the game's window so that you won't have to crop it later on. To start recording, you simply need to press Ctrl + Shift + R once, and then again to stop the recorder. Once you're done, the recordings will be saved as .mp4 files in the directory of your choosing. In this manner, you can share them in their raw forms, or edit them with your favorite software before publishing the clips.
It only takes a quick Google search to see just how popular compilation videos of games like Fall Guys and Stumble Guys are. If you're a content creator, you could generate lots of traffic on your channel by creating your own compilations of this game, possibly helping it to grow, and BlueStacks will assist you throughout the entire process with its tools. And if you're a streamer, BlueStacks can also help you out with its "Streaming mode" which, when activated, will make the game window pop out of its frame, which will make it much easier to capture it with any broadcasting software like OBS.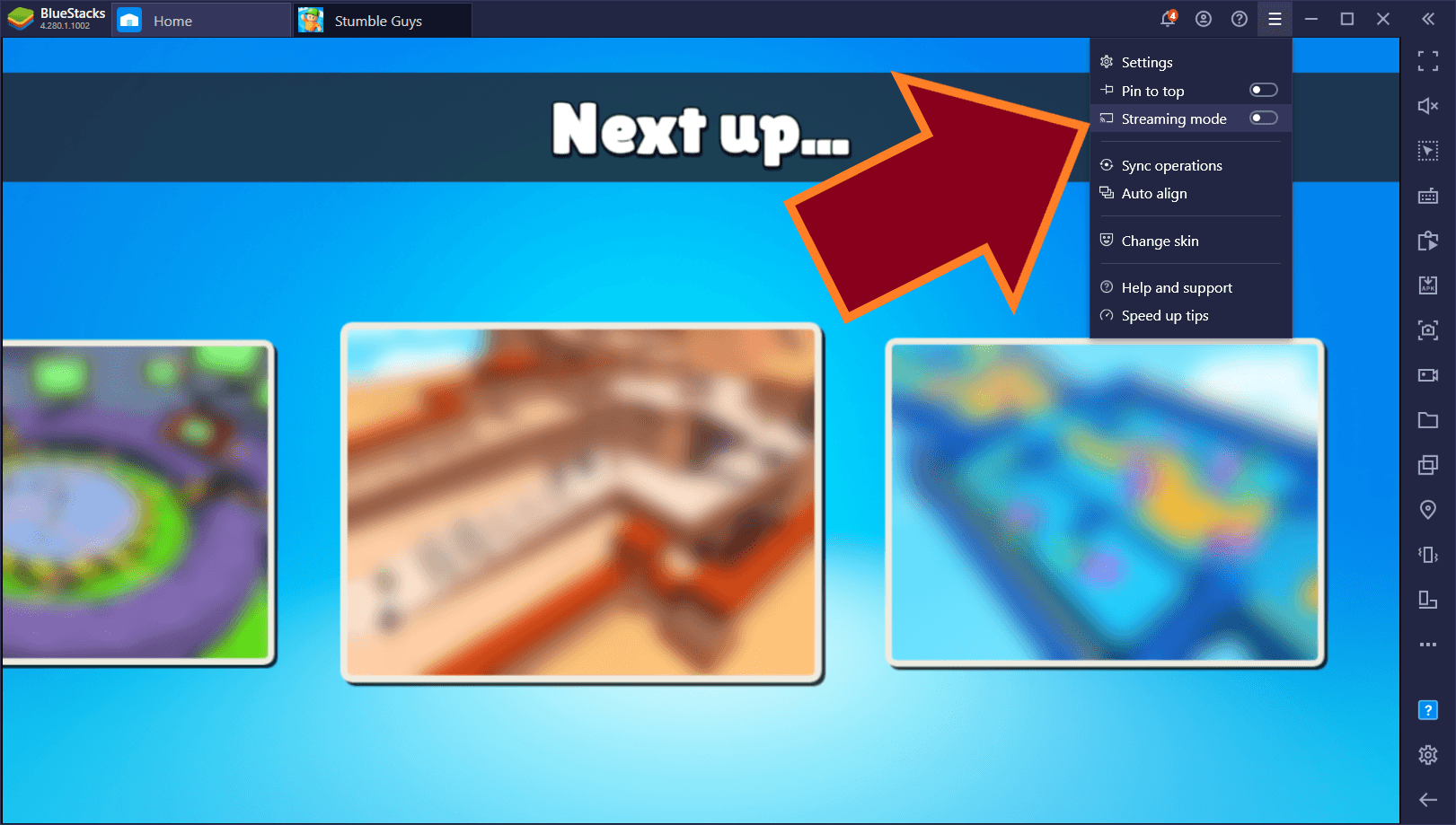 BlueStacks gives you the best tools and features to enjoy your favorite Android games on PC. Download Stumble Guys on your computer and find out for yourself. Leave us your thoughts and comments in the section below!