Game Guides
Summoner's Conquest on PC – How to Streamline Your Game Using BlueStacks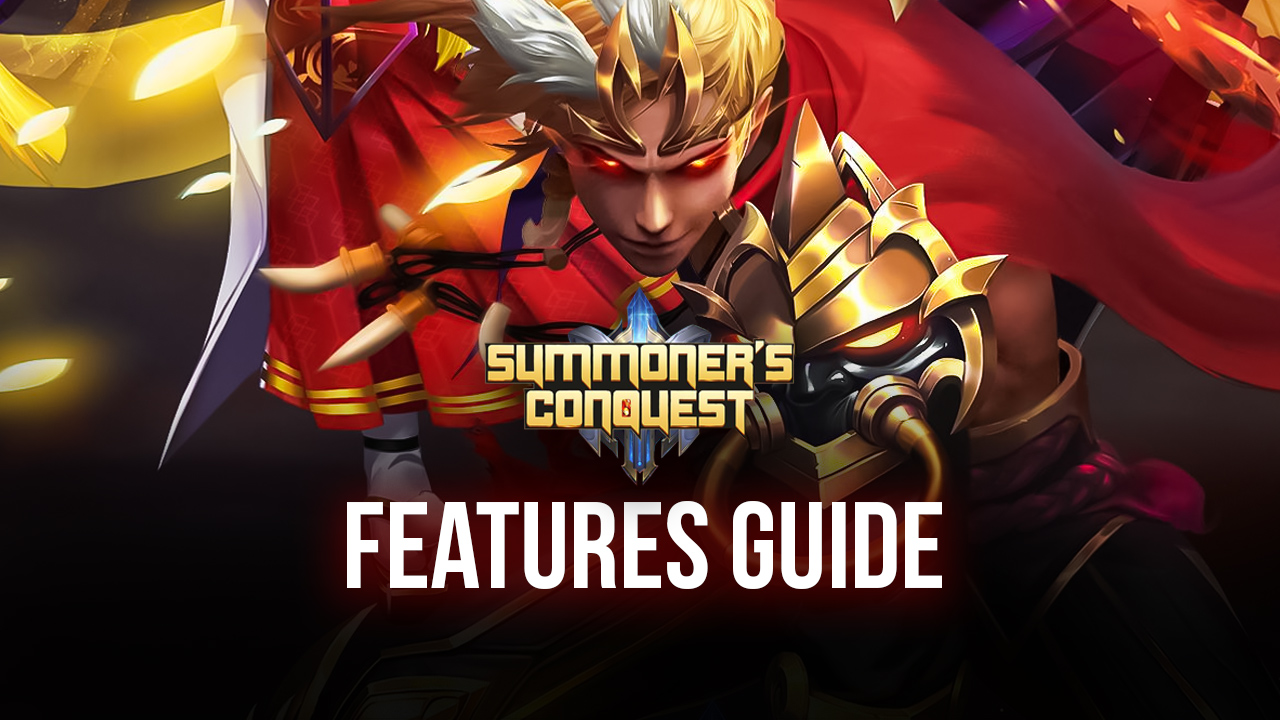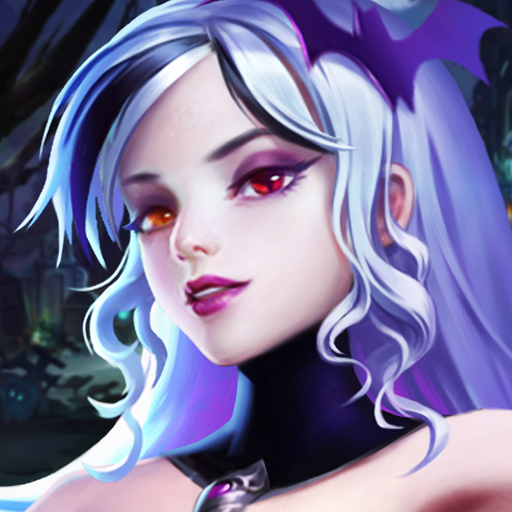 When it comes to idle games that you can play on your phone, there's definitely no shortage of titles in this genre. Summoner's Conquest is the latest game that we came across in this category, offering players tons of fun while unlocking the strongest characters and pets to take into battle. And since the combat in this game is completely automated, it allows us to focus exclusively on the team management aspects such as upgrading our characters, finding the best formations, and optimizing our units' stats with powerful gear.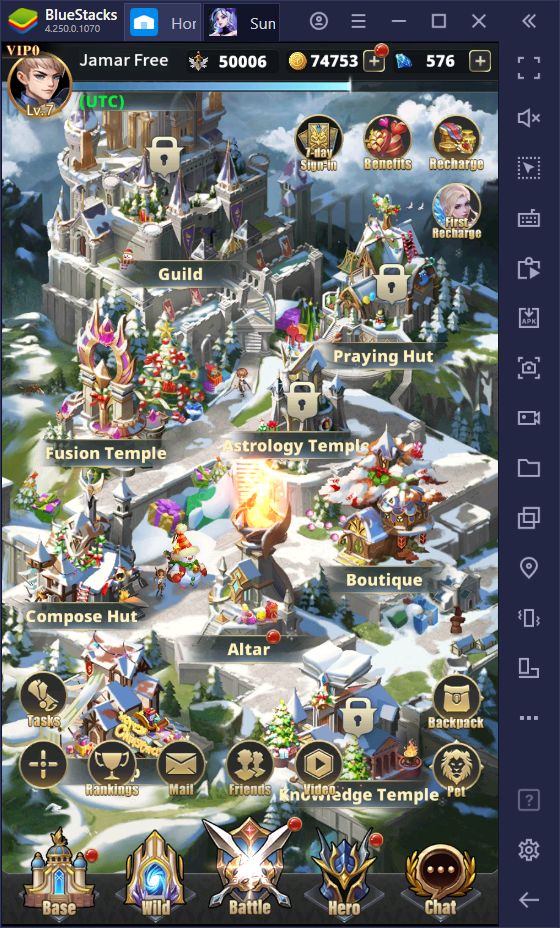 Despite the action in this game being automated, the managerial aspects of Summoner's Conquest will have you completing tasks and navigating through countless menus to get everything done. In this sense, playing this idle RPG on your phone can quickly wear you down since you'll be forced to constantly read text on your small screen as well as frequently tap on minuscule buttons to get around the different menus.
In other words, you can enjoy Summoner's Conquest much more by playing it on PC, on your big monitor, and with your mouse and keyboard instead of the unreliable touchscreen controls. Luckily, you can easily install this game on your computer with BlueStacks in just a few steps, as we explained in our setup guide for Summoner's Conquest. However, while gaming on your PC is definitely superior to on your phone in terms of performance and controls, our Android emulator also has lots of tools and features that can help to further improve your experience with this game.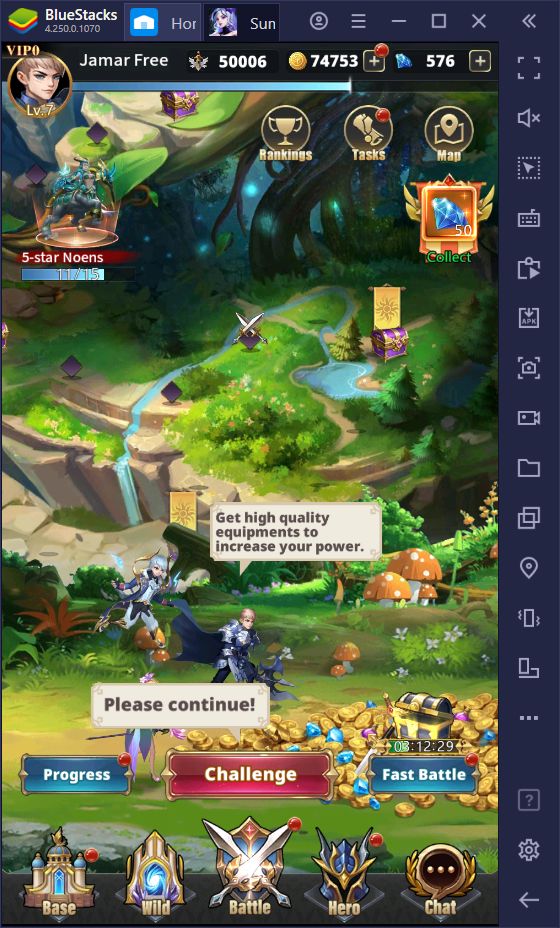 In this article, we're going to explain exactly how to use our BlueStacks tools to your advantage when playing Summoner's Conquest on PC.
Breeze Through the Menus With the Keymapping Tool
As we mentioned just now, Summoner's Conquest is a menu-intensive game in which you'll be transitioning from screen to screen to unlock new characters, upgrade your existing heroes, and even to claim your rewards for completing tasks, among many others. And while you can easily get through these menus by clicking on every button, you can significantly streamline the navigation by using the Keymapping Tool, a BlueStacks feature through which you can create and customize control schemes for any game.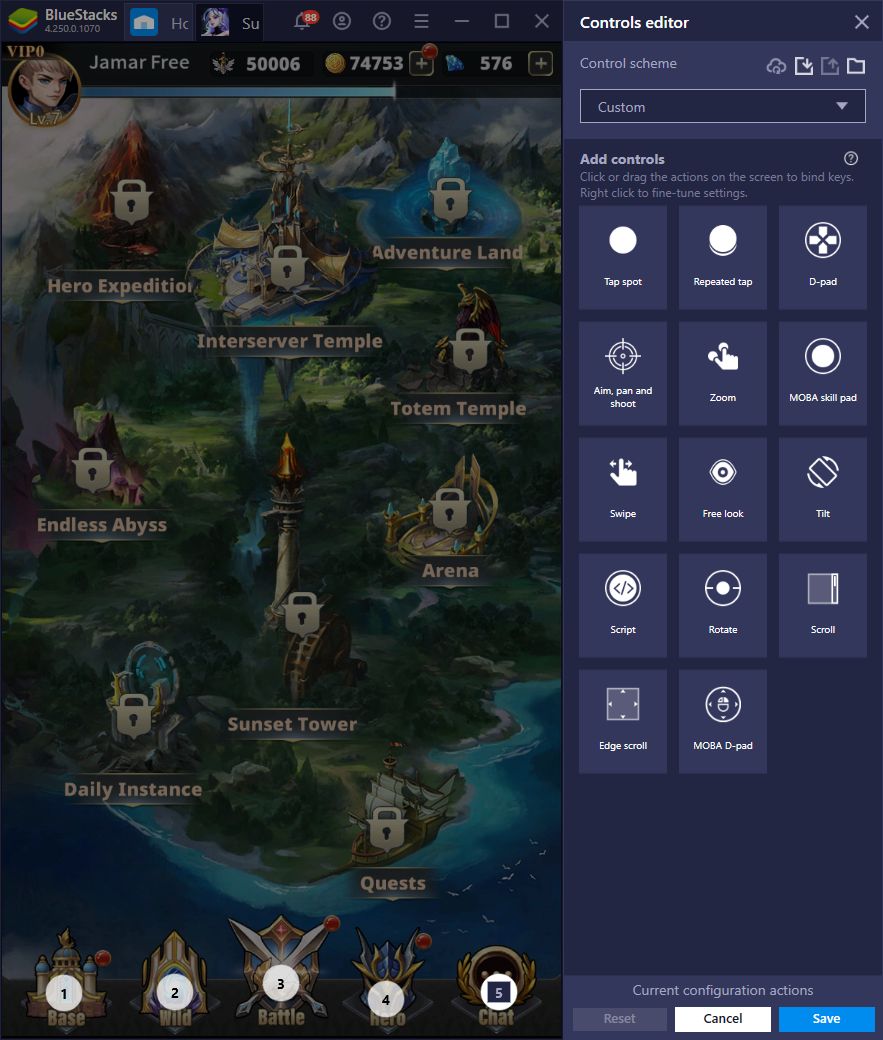 With this tool, you can essentially set shortcuts anywhere on the screen and bind them to the buttons on your mouse and keyboard, allowing you to access virtually any function without having to manually click on them. While you'll be fine clicking on every button early on, you'll probably get tired of it after doing it hundreds or thousands of times. Luckily, the Keymapping Tool is here to remedy just that.
Use the Macro Recorder to Automate Level Progression
While Summoner's Conquest has lots of features in place to automate the gameplay, you still have to manually go through several menus in order to progress in certain aspects. One of these aspects happens to be the most important; the main campaign.
While your characters will continue to grind and farm resources even while you're offline, you'll need to sit down and manually progress through the story in order to progress and unlock everything the game has to offer. However, with the Macro Recorder, you can increase the automation in Summoner's Conquests and blaze through the story levels without having to lift a single finger.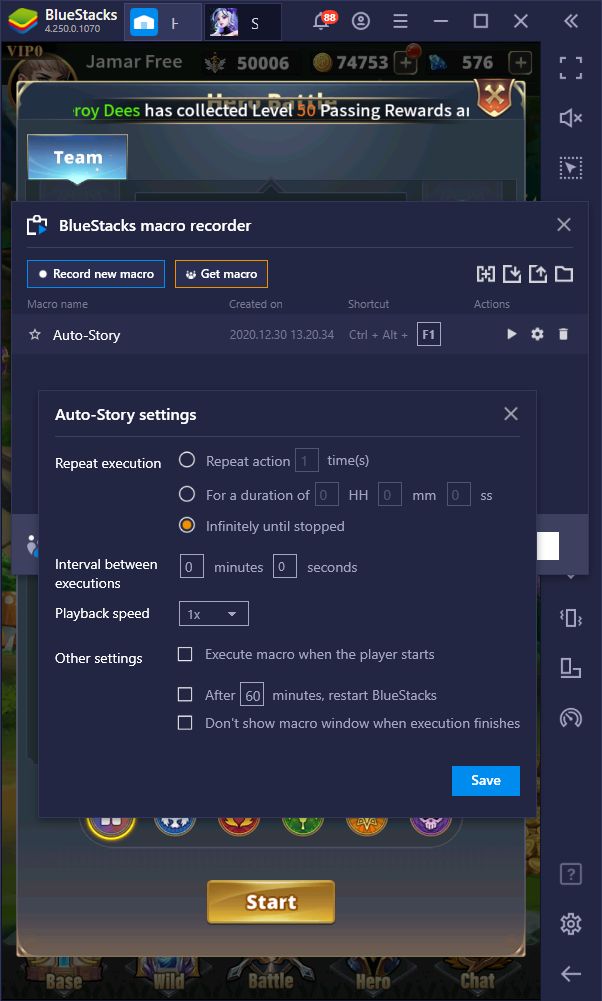 The way this tool works is that, by activating the recorder, you can essentially capture all the clicks and actions you perform, and then use the resulting macro to replicate these actions automatically with the press of a button. Furthermore, you can customize these macros to loop indefinitely, which can help streamline even the most repetitive of tasks.
For Summoner's Conquest, this means that you can record yourself completing one of the story stages and then moving onto the next stage to continue progressing. You can then set this macro to loop indefinitely, which will allow you to essentially complete the story automatically, without having to do absolutely anything other than pressing the button to run the macro.
While it might take a while to figure out other applications, the Macro Recorder is perfect for games like this one as it allows you to take its automation to new heights.
Unlock the Strongest Characters From the Beginning With the Instance Manager
As a gacha RPG, one of the main driving factors of Summoner's Conquest will be grinding for the resources necessary for performing summonings, with the hope of getting good characters. However, considering that the strongest 5-star characters have only a 0.40% chance of resulting from a basic summoning, and 10% from a premium summoning, it'll likely be a long time before you actually obtain one of these powerful heroes.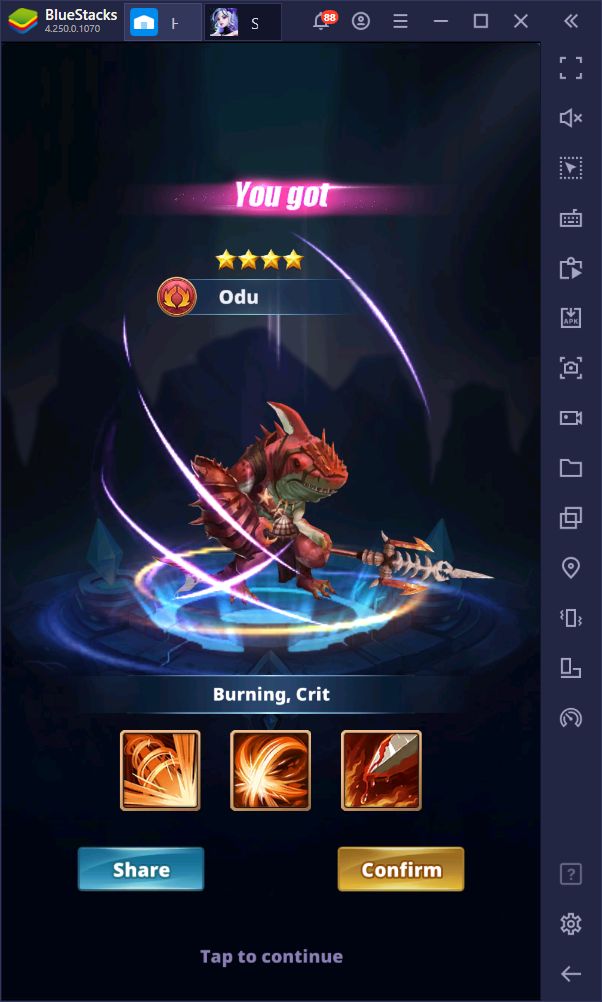 Fortunately, you can easily unlock some of the best characters in the game in Summoner's Conquest from the very beginning by rerolling, a process that consists of using the free summonings you get at the beginning, and restarting if you don't get the heroes you were aiming for. The idea is to repeat this process as many times as necessary until you get a few good characters that will help you get a headstart in the game.
While rerolling is, in principle, quite simple, it takes a lot of time, especially in games with unavoidable tutorials and long cutscenes. Luckily, the introduction in Summoner's Conquest is short and can be skipped entirely, which means that each reroll attempt takes only a few minutes. However, you can easily expedite this process by using the BlueStacks Instance Manager, a tool that allows you to create several instances of our emulator and use them to access the same game simultaneously by using unique Google accounts in each.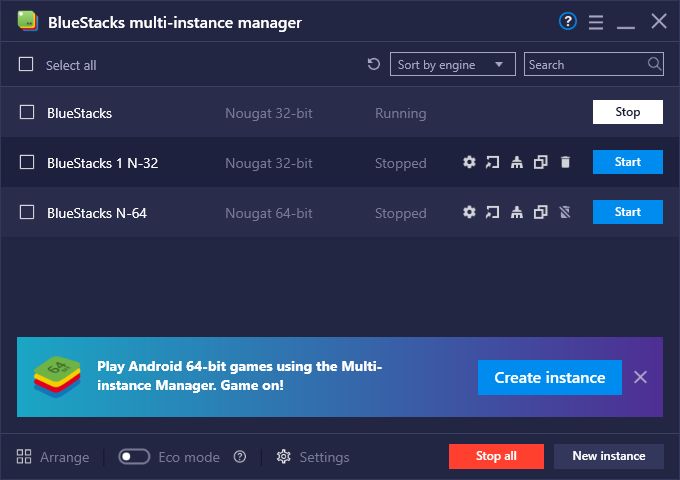 The idea of the Instance Manager when rerolling is to perform this process with multiple accounts at the same time. In this sense, while the odds of getting good characters are as low as always, the fact that you're rerolling with several accounts simultaneously can significantly speed up this task.
And these are just a few simple ways that BlueStacks can enhance your enjoyment of Summoner's Conquest. With our exclusive tools, you can automate your efforts, streamline navigation, and even unlock the best characters in the game from the first few minutes of playing.