Game Guides
Summoners War on PC: How to Play It on BlueStacks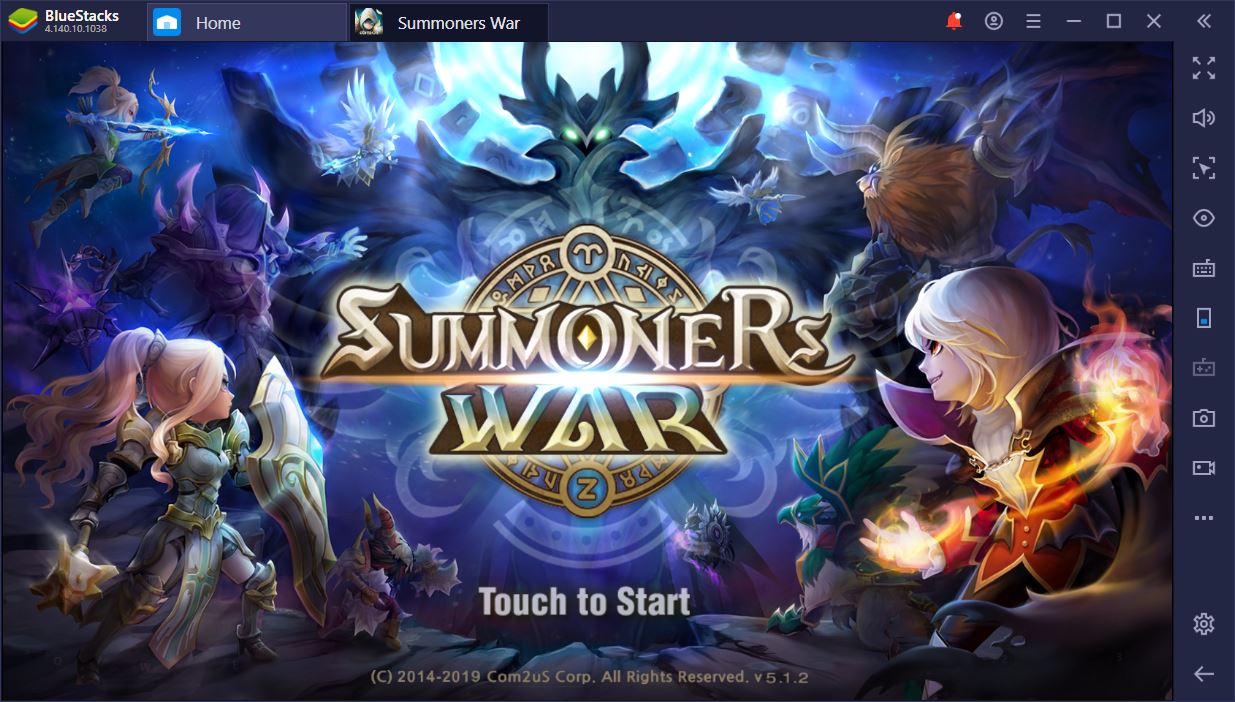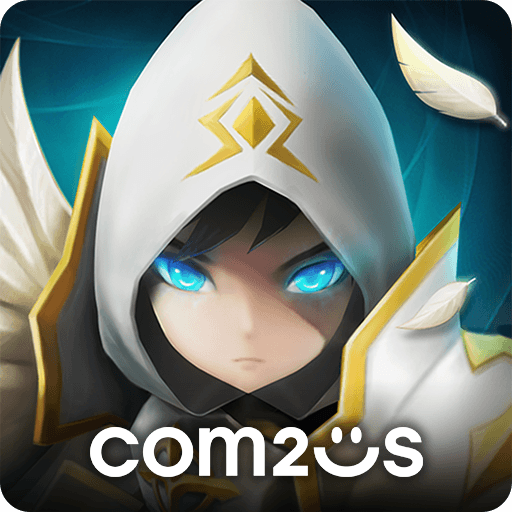 Summoner's War is, for all intents and purposes, an ancient mobile game by current App Store standards. Com2uS, the South Korean developer behind this enduring turn-based MMO, have done their best to keep the fans engaged, which is no easy feat with a summon-type of game. They've done such a great job that many reviewers and casual players claim SW is one of the best, if not the absolute best, of its genre.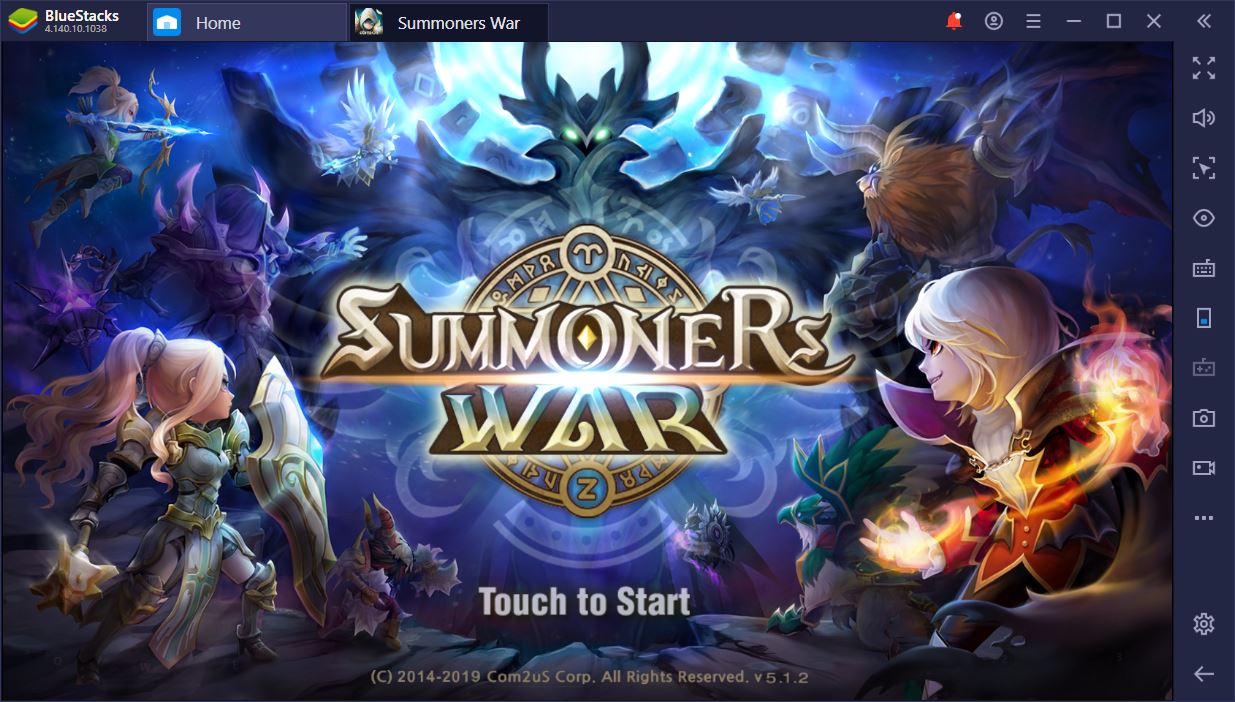 Although the game has seen its fair share of ups and downs, SW just got better with time. In over 5 years since its release, the community has achieved massive proportions. Nearly 80,000 members on their sub reddit are currently engaged in endgame content. If you're new to the game, we recommend you check out our tips and tricks for beginners. In this article, however, we'd like to turn our attention to the benefits of playing Summoner's War on PC with BlueStacks.
Transition from Mobile
Even if mobile games are developed for smartphones, this doesn't mean that all devices are capable of running them, let alone of rendering a smooth gameplay experience. Every year there's at least 2-3 major flagship releases from companies like Apple, Samsung, and Huawei, and developers often do their best to create games that take full advantage of cutting-edge mobile hardware.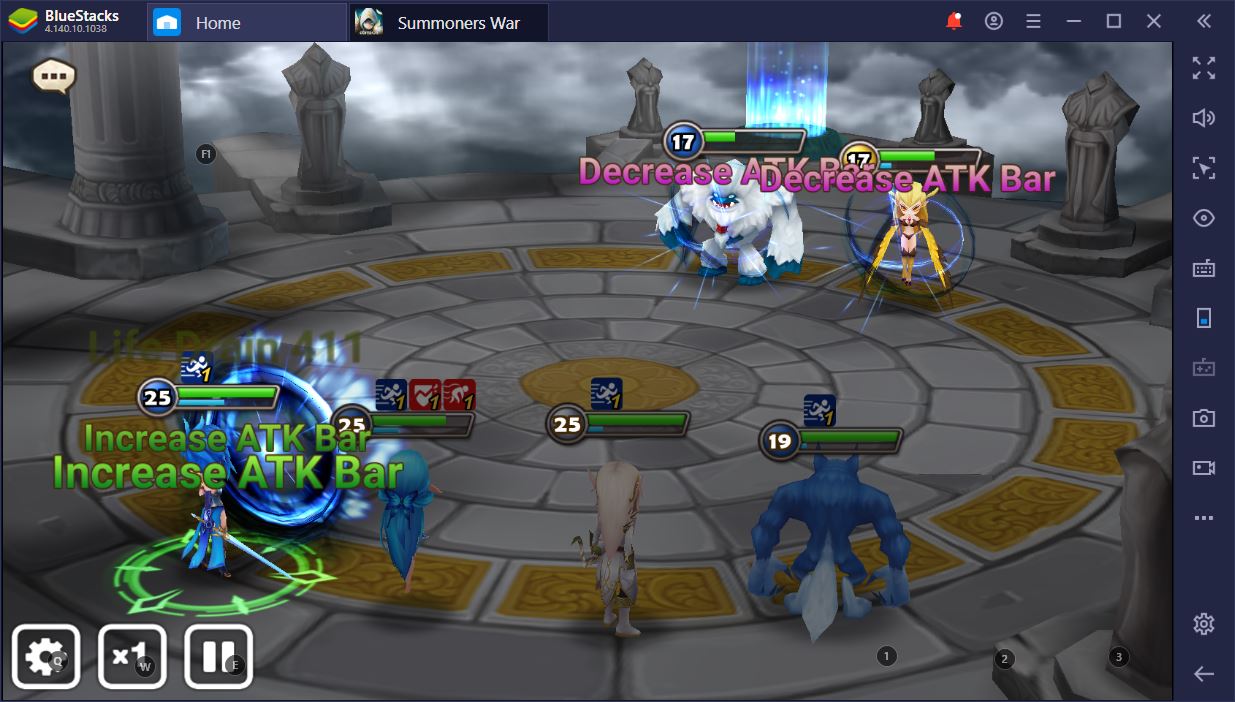 We don't really subscribe to the new-year-new-phone philosophy. If it does its job, we see no need to replace it. And unless you have a cutting-edge smartphone, it's very likely that your device won't be able to handle the resource demands of most games on the app store and still have enough battery to last you through the day. You don't want to be desperately looking for a free outlet to get some juice before your phone dies on you.
Fortunately, the performance you get out of BlueStacks is comparable to what you'd get on a S9+ or a OnePlus 6. The best part is that this Android emulator is completely free.
Superior Gameplay Control with BlueStacks
Aside from letting you play your favorite games in the background on any PC, BlueStacks comes with a host of awesome features that improve gameplay. In a game like Summoner's War, being able to accurately select and land your abilities in both PvE and PvP content will often make the difference between a win and a loss. Instead of fumbling your thumbs on a small screen, BlueStacks lets you assign a keyboard or mouse shortcut to each button and/or ability.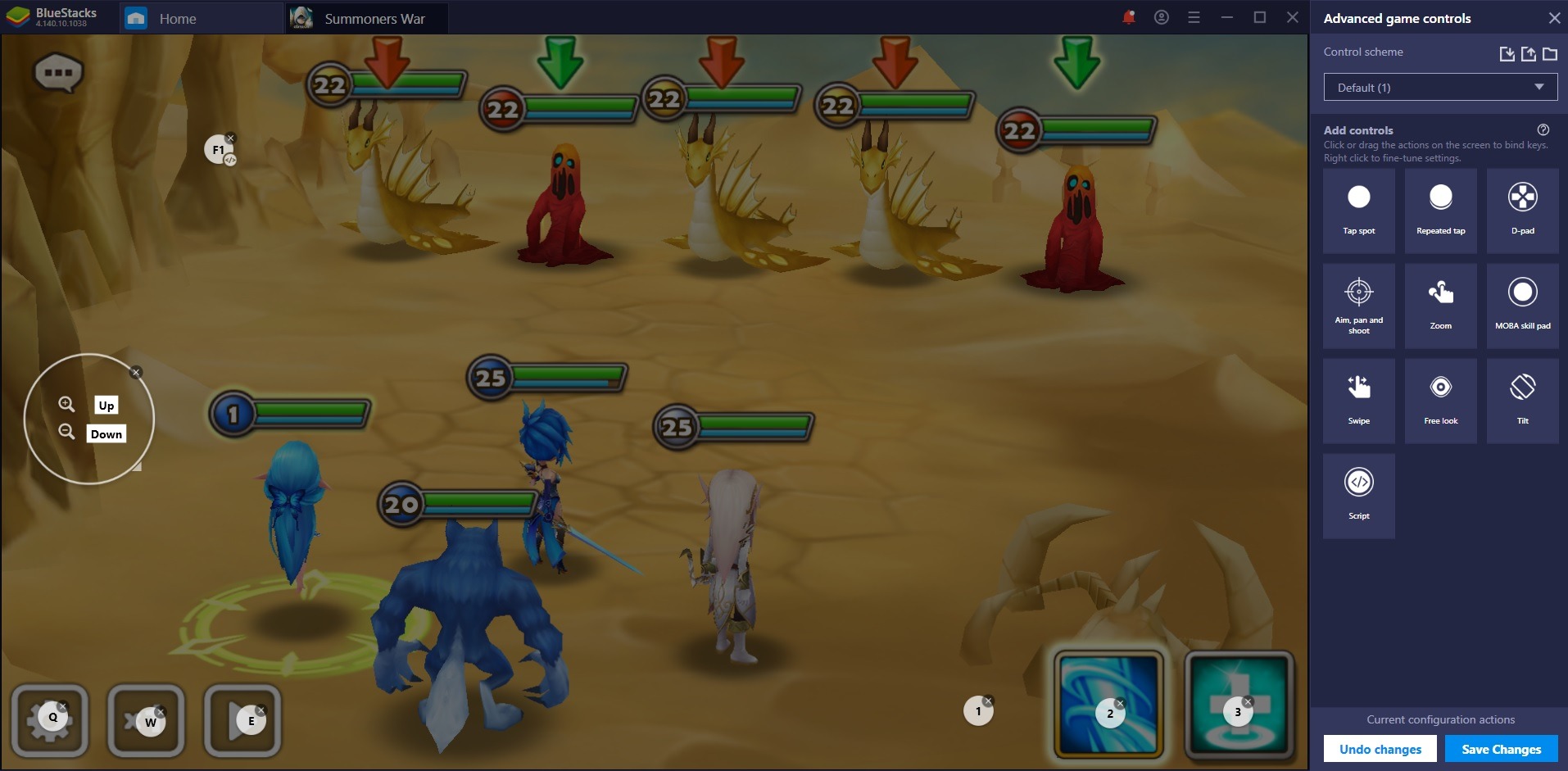 You have all the comfort of a large computer screen and the enhanced control that comes with a keyboard and mouse. Basically, the Keymapping Tool is a gamer's dream. Once you've bound everything, you'll notice that your gameplay is much faster and smoother than on a phone or tablet. In a couple of hours, muscle memory will also kick in, making it possible for you to go through repetitive motions without giving them much thought or attention.
Moreover, if you feel like sharing or creating some content for a particular App Store game, BlueStacks' Record Screen will make things much easier for you.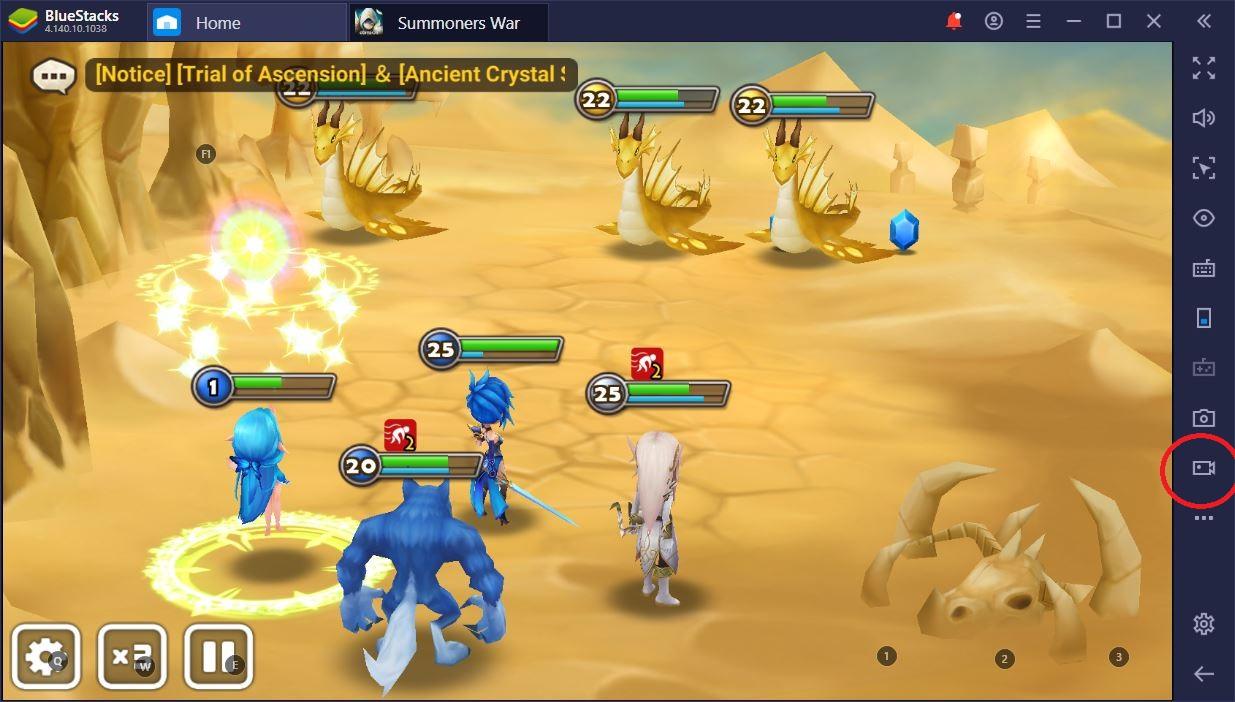 All you have to do is enter your favorite game, click on the Record Screen button, select where you want your file to be stored, and play away without any worries. This saves a lot of time for Streamers and YouTube content creators. You can also take screenshots and share them on social media in an instant, so your friends know what you're up to. Say goodbye to screen captions and tens of minutes' worth of high-end photoshopping in Paint.
Get Rid of Boring Routines
The best is yet to come. BlueStacks' newly released Script feature is the golden ticket to improving any gacha gameplay. The latter allows you to record sequences of actions (such as mouse clicks, swipes, repeated taps, and even delays) in order to create more complex scripts. Think of going in and out of shooting mode in games such as CoD: Mobile. You can then can execute these at the press of a button. This is what everyone's been waiting for.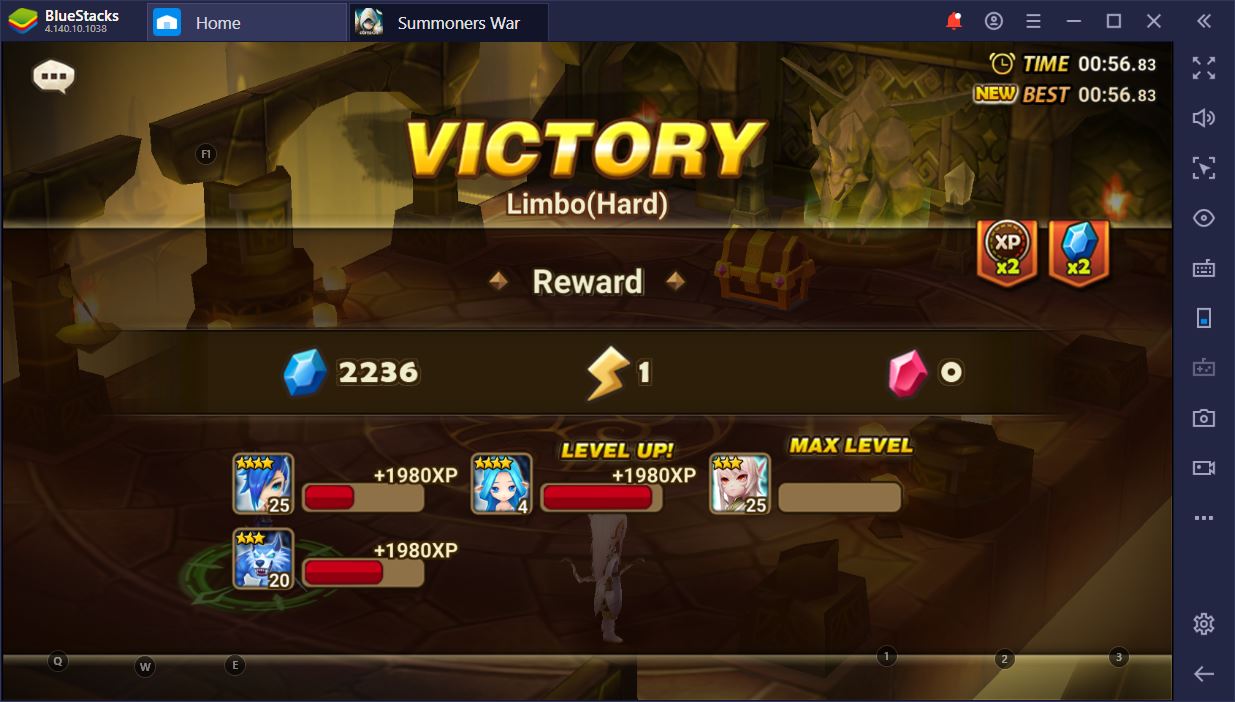 The one major drawback to Summoner's War is the fact that F2P players have to spend much more time farming materials, scrolls, and runes in order to keep clearing endgame content. If there's one trade-off we'd rather make, it's this one. Moderate farming is something we can get used to, especially if the rest of the game is as good as Com2uS' release.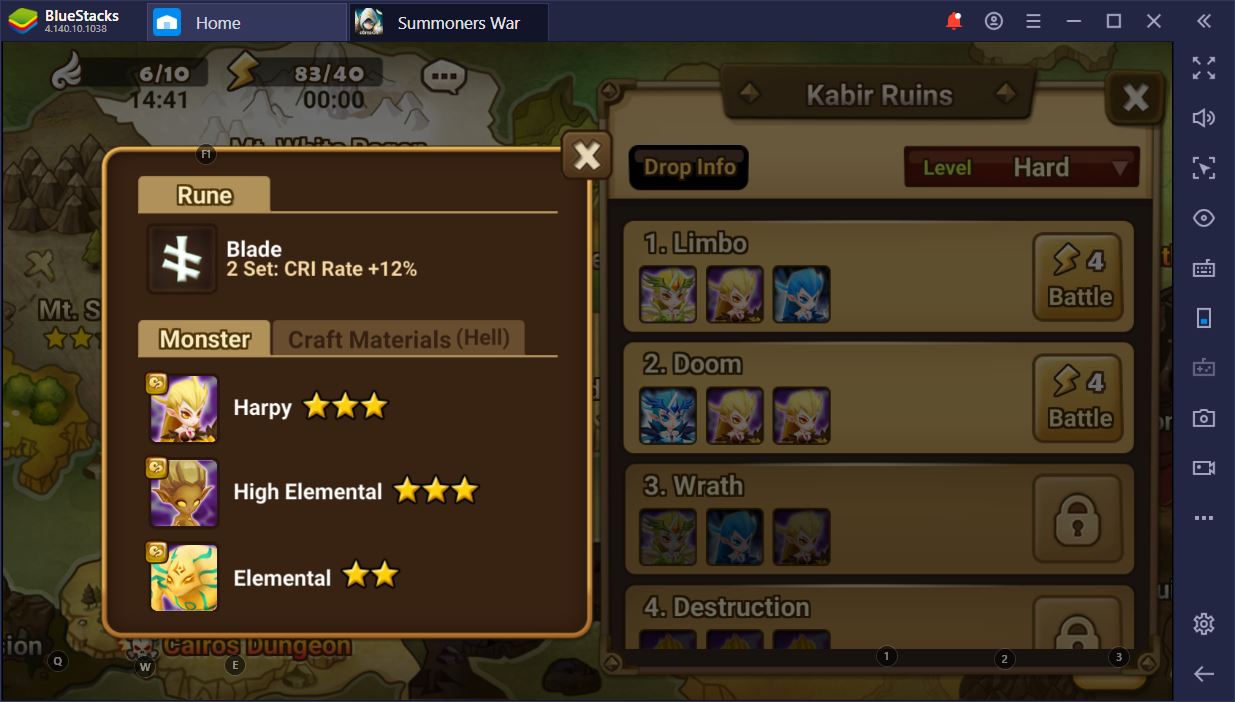 You can script anything from a simple Unknown Scroll summon (when you have 50 of these lying by and you need 5 clicks for each, things can get pretty tedious) or challenge rewards to farming an entire area. All you have to do is go through the routine, estimate how much time it takes for a stage to be completed, and jot down the clicks you need to move on to the next phase or repeat the current one.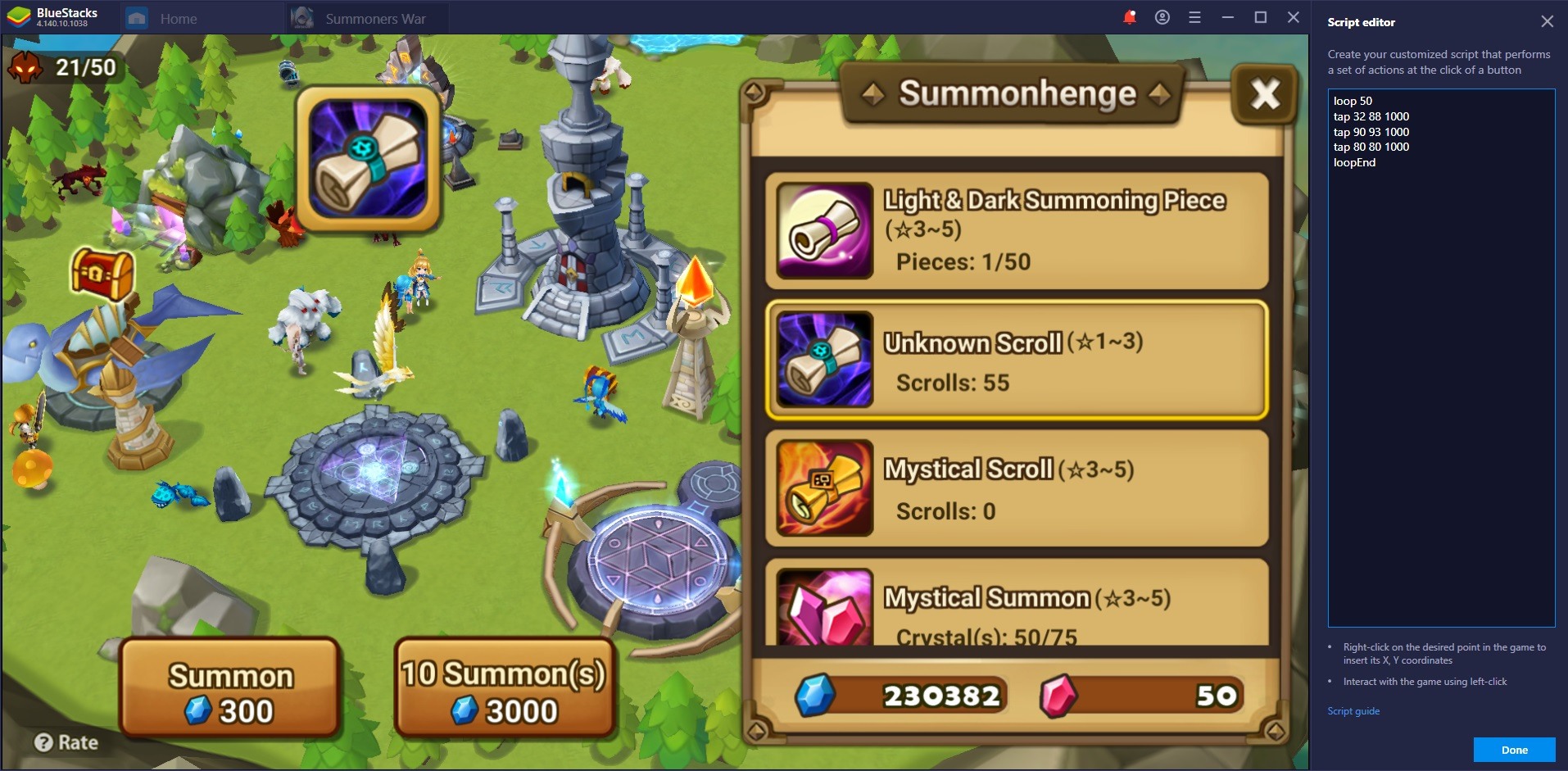 Take a look at our simple summoning script. Instead of waiting around for 10 minutes' worth of clicking, we have a loop that executes itself 50 (or more) times. Open your game, press the script keybind, and let BlueStacks do the work for you. You can do the same thing with the Cairos Dungeon, Trial of Ascension, or anything else for that matter. Isn't that awesome? As much as we love some mobile games, we value our time more than anything else.
Be the Best Summoner with BlueStacks
These are some of the most noteworthy features you can unlock when playing Summoner's War on PC with BlueStacks. There's more to discover, but it wouldn't be much fun if we just served everything on a silver platter, would it? We did, however, give up some of the best reasons why you should forget playing on your phone and switch to BlueStacks.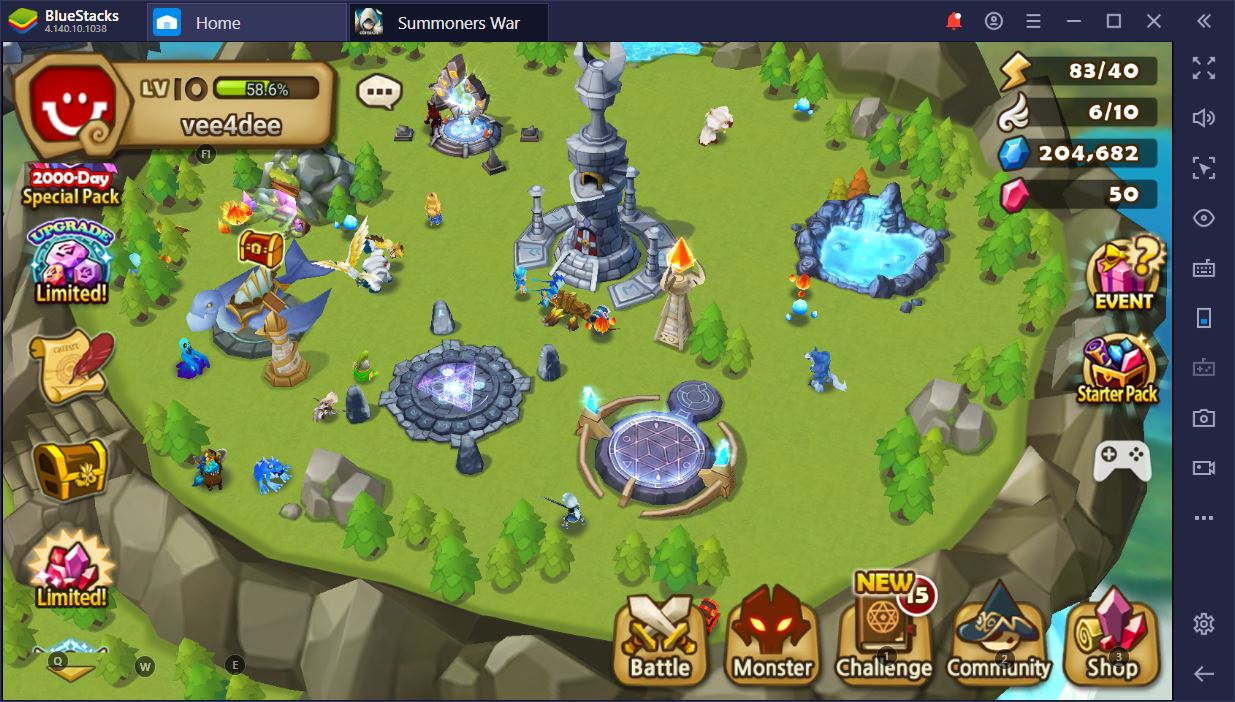 If you're also playing Summoner's War on PC with BlueStacks, we'd love to hear more about your favorite scripts and binds in the comments section below.