Game Guides
Master the Mech Battles in Super Mech War on PC with BlueStacks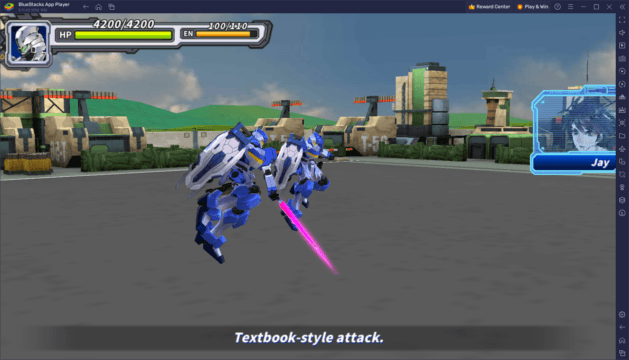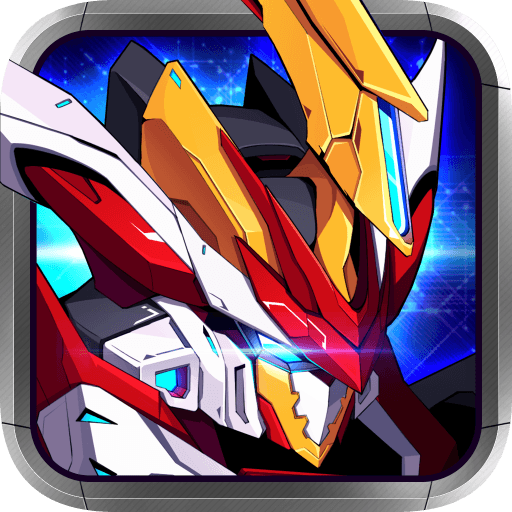 Prepare for an adrenaline-fueled battle in Super Mech War, where the fate of the world hinges on the outcome of intense conflicts over energy resources. Take command of mighty mechs, engage in tactical turn-based combat, and strategize your way to victory. But why settle for an ordinary gaming experience when you can unleash the full potential of Super Mech War on PC with BlueStacks?
Table of Contents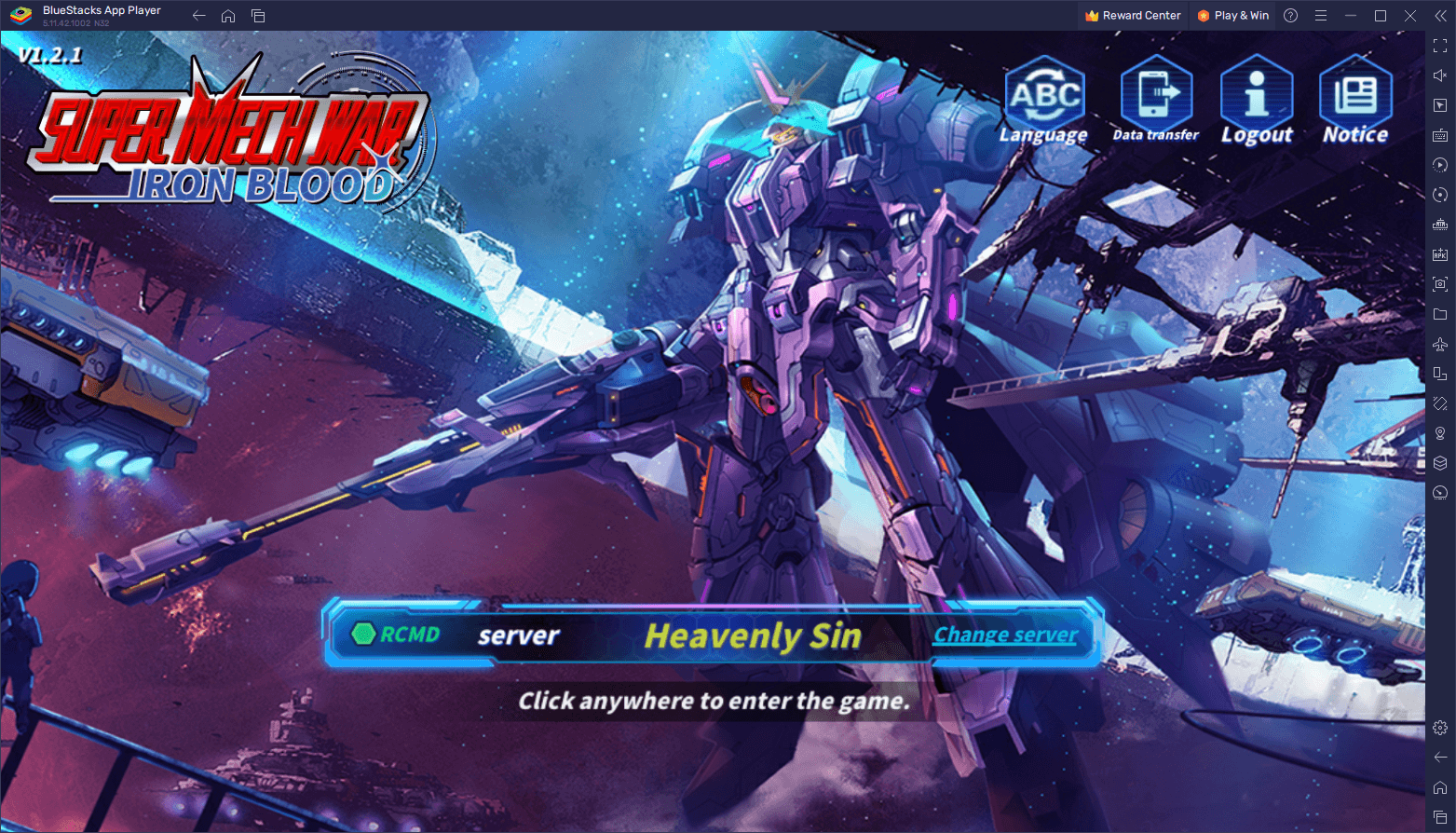 Experience the game like never before by playing Super Mech War on BlueStacks, the ultimate Android app player for PC. With its advanced tools and features, BlueStacks provides unrivaled precision, customization, and convenience. In this comprehensive guide, we'll explore the essential tools and configurations that will enhance your Super Mech War gameplay, allowing you to dominate the battlefield with ease.
So gear up, pilot your mechs, and get ready to experience the full potential of Super Mech War on PC with BlueStacks. In this guide, we'll provide you with the tools and knowledge to maximize your gameplay experience, ensuring that you stand out on the battlefield. Let's dive into the world of mecha warfare and discover how BlueStacks can elevate your Super Mech War adventure to new heights.
Command Battles With Ease Using Keyboard and Mouse Controls
In the high-stakes battles of Super Mech War, precision and control are vital. While touchscreen controls can be functional, there's no denying that the use of a keyboard and mouse provides a superior gaming experience. With BlueStacks' keymapping tool, you can harness the power of PC peripherals to create an intuitive and customizable control scheme that gives you the edge on the battlefield.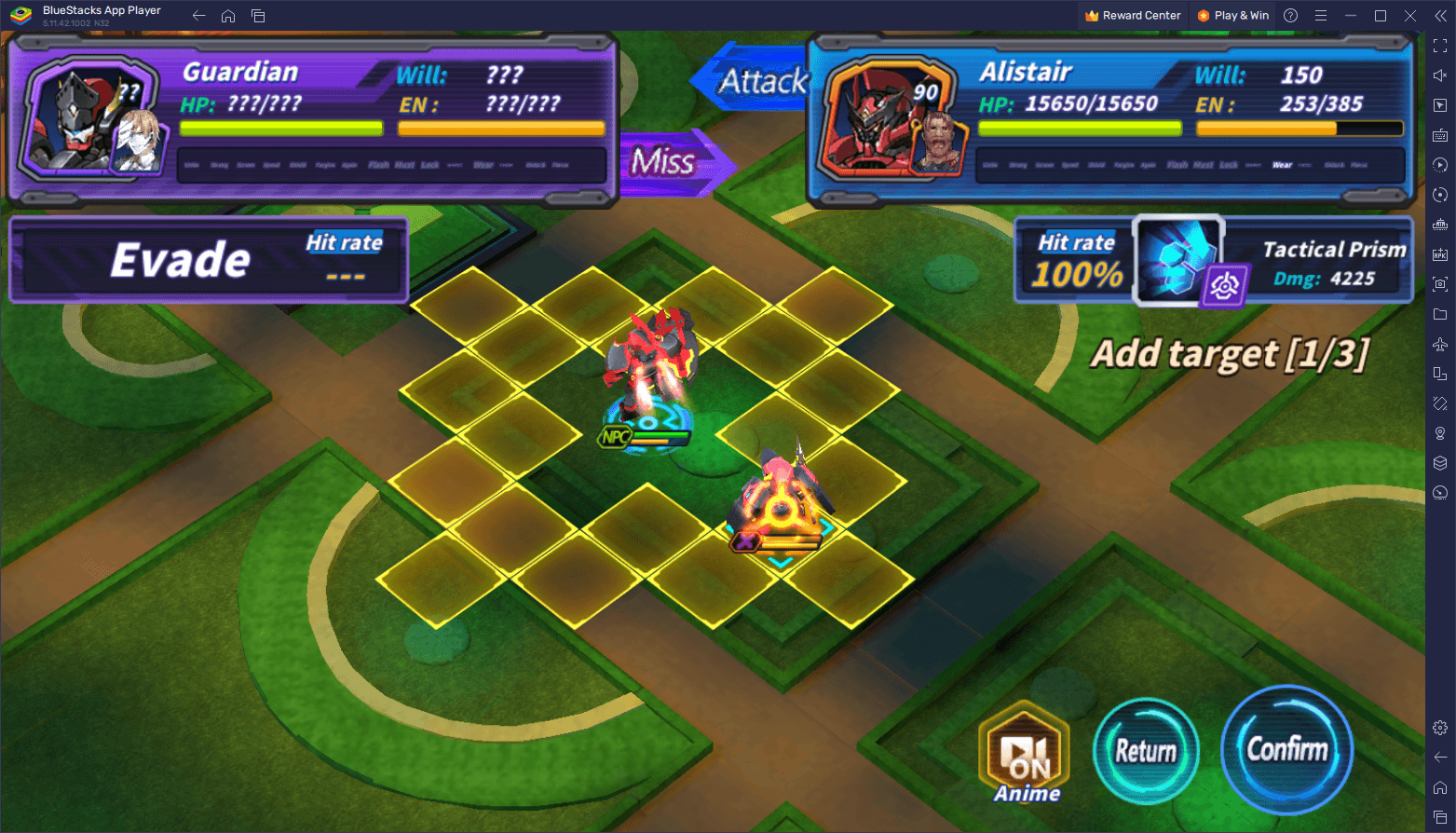 One of the primary advantages of playing Super Mech War on BlueStacks is the ability to map controls to your keyboard and mouse. Gone are the days of awkwardly fumbling with virtual buttons on a small touchscreen. With BlueStacks, you can assign specific actions and commands to keys on your keyboard, allowing for quick and precise execution of maneuvers. The fluidity and responsiveness of the keyboard and mouse combination significantly enhance your control over mechs, giving you an undeniable advantage in combat.
Furthermore, BlueStacks' Keymapping Tool offers a high level of customization. You have the freedom to map commands to specific keys of your choice, allowing you to create a control scheme that suits your playstyle. Whether you prefer assigning menus to different keys or customizing hotkeys for special abilities in combat, the possibilities are endless. This level of personalization ensures that you can optimize your control setup to match your preferences, enhancing your overall gameplay experience.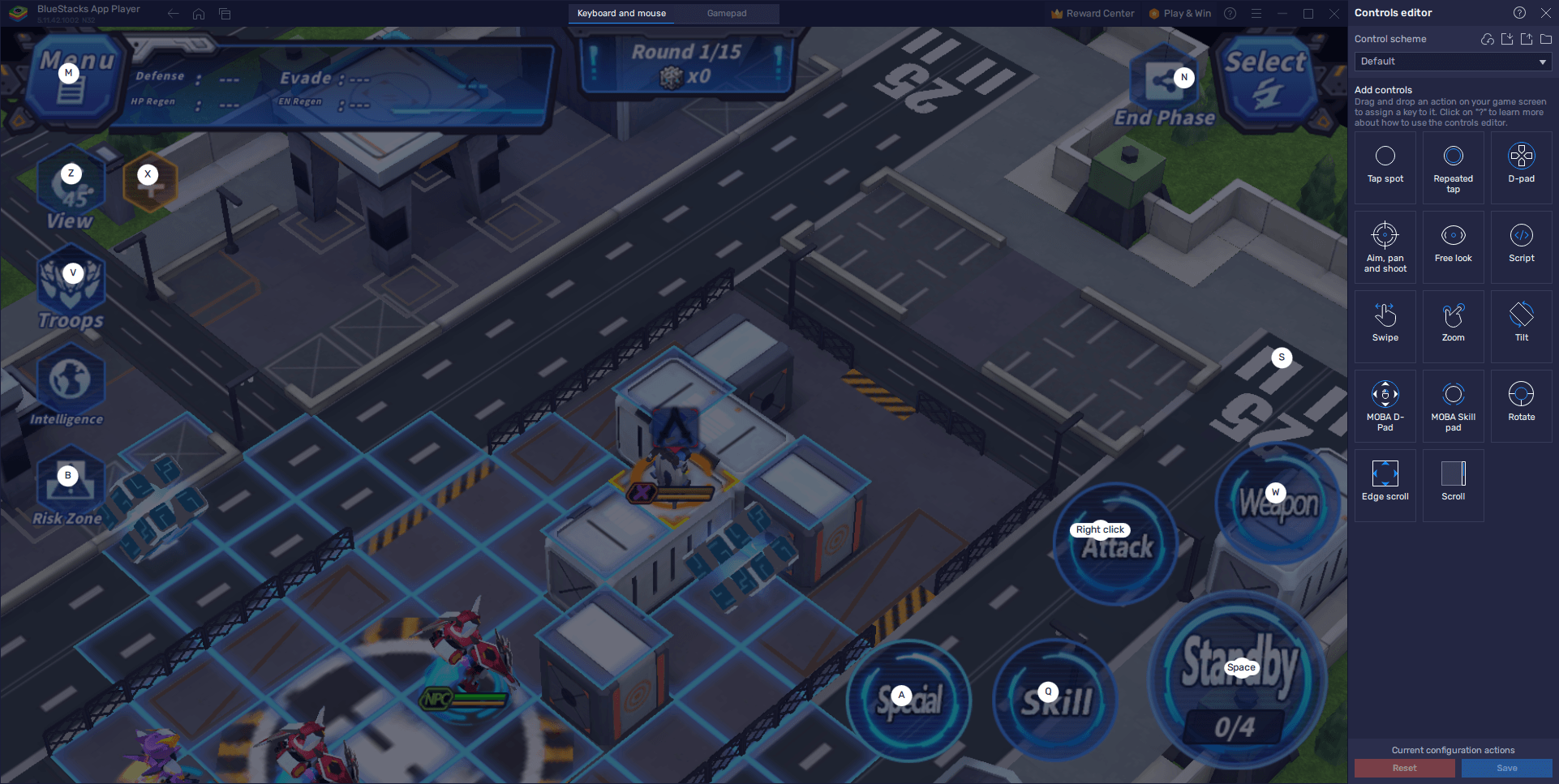 To access the Keymapping Tool, you can press Ctrl + Shift + A to bring up the Advanced Editor screen where you can view your current bindings and shortcuts, as well as modify, delete, or add new ones. Once you're done customizing your controls layout, you can click on "Save" on the bottom right to implement your adjustments, and jump back into the fray with the most intuitive keyboard and mouse controls that only BlueStacks can provide.
Playing Super Mech War on BlueStacks and utilizing the keymapping tool revolutionizes the way you command battles. The superior control and customization options offered by keyboard and mouse controls give you a competitive advantage, enabling precise and efficient execution of maneuvers. Say goodbye to the limitations of touchscreen controls and embrace the power and versatility of BlueStacks to dominate the battlefield.
Play on Multiple Accounts Simultaneously and Experiment With Different Strategies
Super Mech War offers a diverse array of mechs, pilots, and strategic possibilities. To fully explore the game's depth and experiment with different lineups and strategies, playing on multiple accounts can be incredibly advantageous. With BlueStacks' Multi-Instance Manager, you can effortlessly manage multiple instances of the game, allowing you to play on multiple accounts simultaneously without the need to constantly switch between them on a mobile device.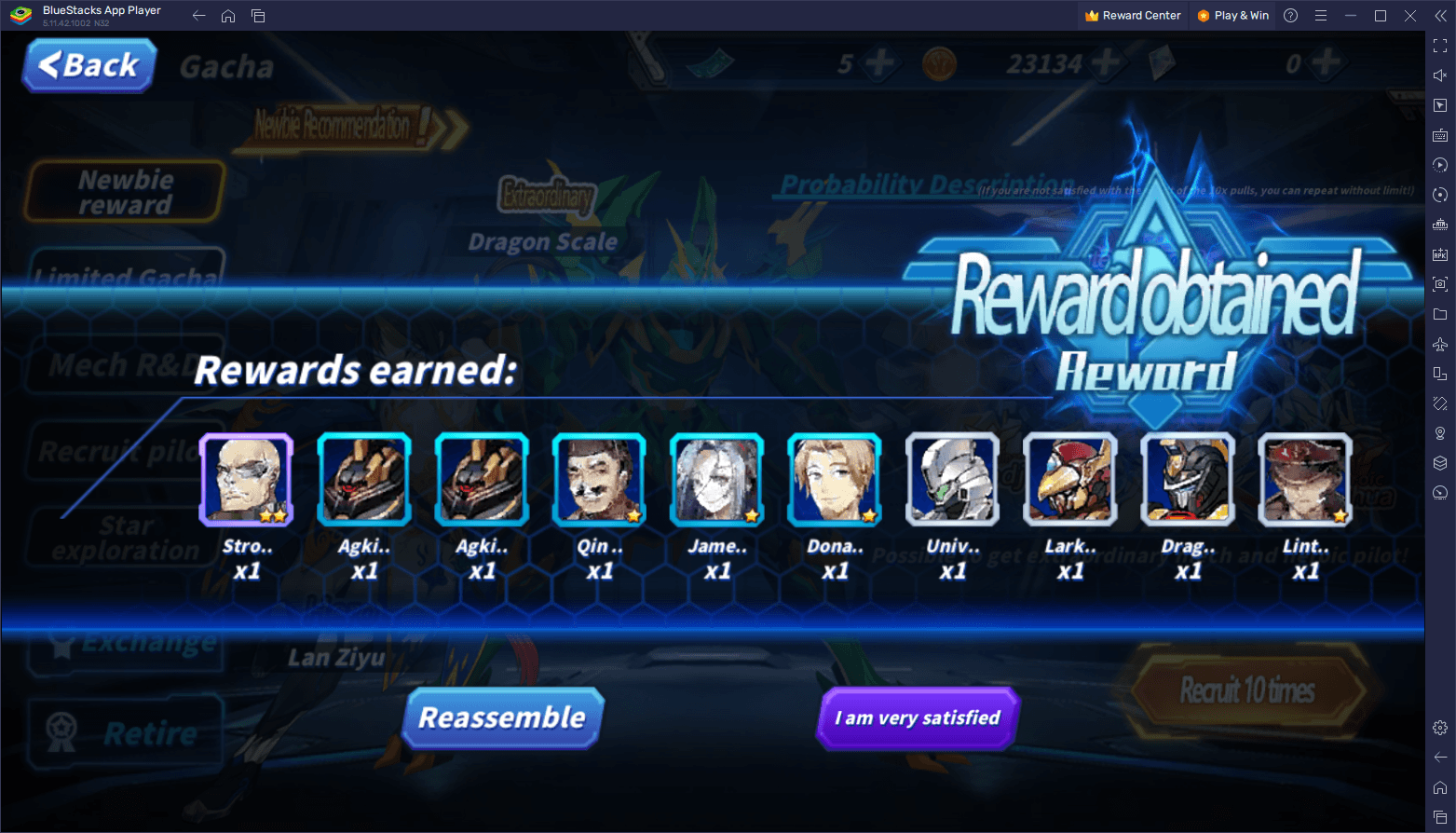 To use the Instance Manager, users simply need to press Ctrl + Shift + 8 while in-game to bring up the instance list where they can view all the created instances. In this menu, users can also edit the properties of their instances, delete them, or create new ones. By clicking on the "+ Instance" button on the lower left and following the instructions, players can create as many instances as they need, and then run them all individually, provided they have enough CPU and RAM resources to sustain them.
The Multi-Instance Manager feature in BlueStacks empowers you to create and run multiple instances of Super Mech War with just a few clicks. Each instance functions as a separate virtual Android device, enabling you to log into different accounts and play them simultaneously. This means you can explore different team compositions, test various pilot and mech combinations, and fine-tune your strategies without the hassle of logging in and out on your mobile device.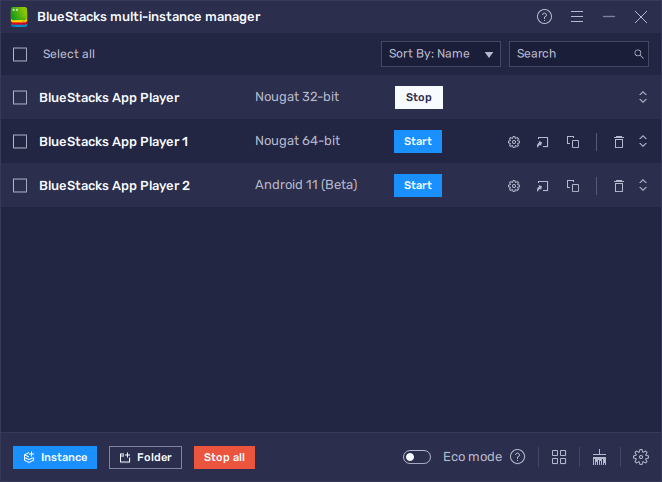 One of the significant advantages of playing on multiple accounts simultaneously is the ability to experiment and optimize your performance. With different accounts, you can try out various strategies, adapt to different playstyles, and discover synergies between pilots and mechs that you may not have considered before. This opens up a world of possibilities and allows you to gain a deeper understanding of the game mechanics while honing your skills.
Furthermore, playing on multiple accounts is especially useful for those looking to reroll in Super Mech War. Although not necessary due to the generous 10x summonings at the beginning, rerolling can still be an appealing option for players who strive for a perfect start. By using BlueStacks' Multi-Instance Manager, you can perform multiple 10x summonings on different accounts simultaneously, significantly speeding up the process and increasing your chances of obtaining desirable mechs and pilots.
Reroll to Minmax Your Performance and Power in Combat
In Super Mech War, building a powerful lineup of mechs and skilled pilots can greatly impact your performance in combat. While it's not mandatory to reroll for a strong start, some players may want to optimize their chances of obtaining desirable mechs and pilots right from the beginning. BlueStacks provides the necessary tools to streamline the rerolling process, allowing you to minmax your performance and power.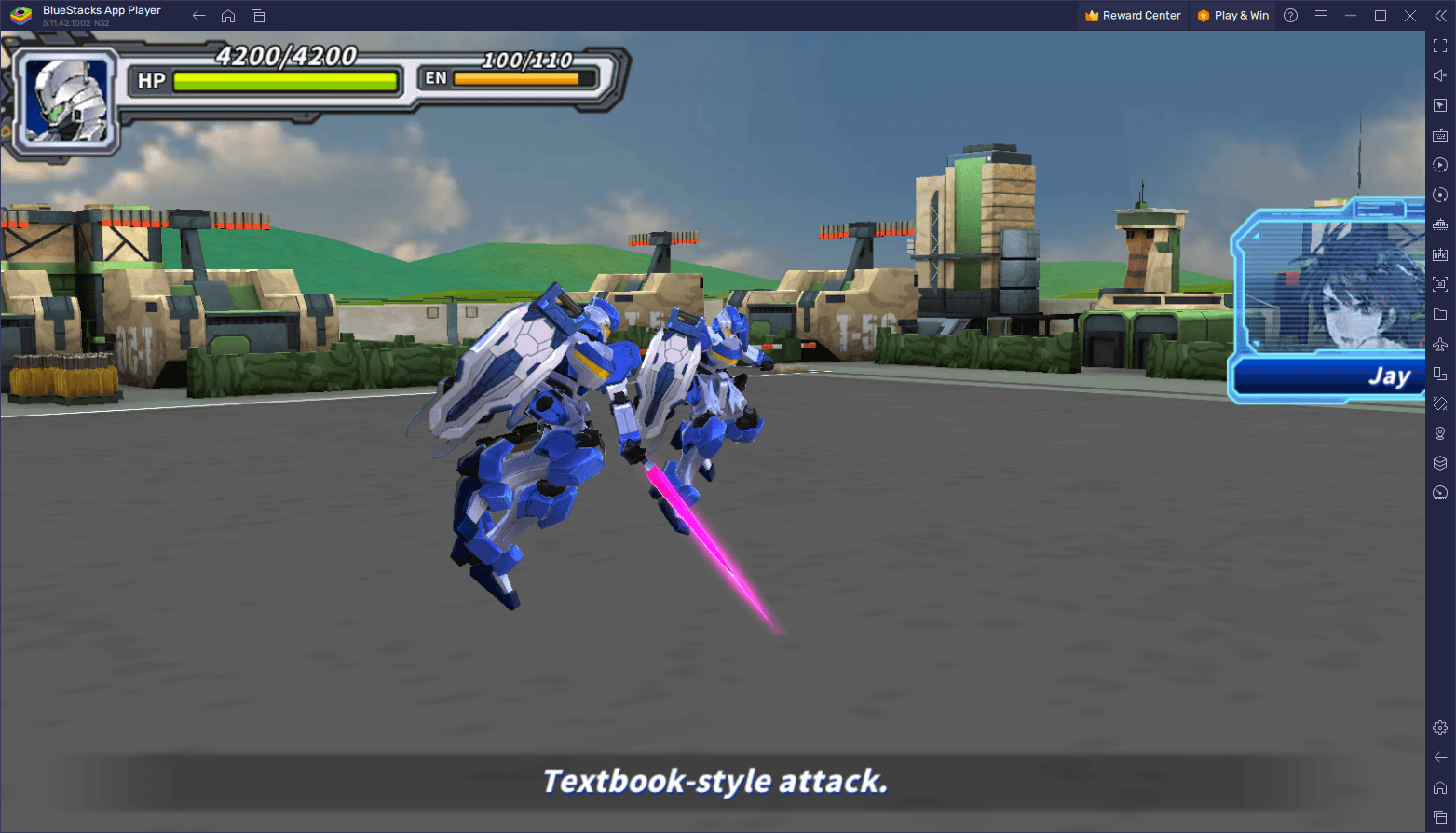 It's important to reinforce that rerolling is an optional strategy and not essential for success in Super Mech War. The game provides generous opportunities to obtain powerful mechs and pilots through various means. However, for players seeking to fine-tune their starting lineup and maximize their performance in combat, utilizing BlueStacks' tools for rerolling can be a valuable advantage.
Rerolling involves resetting your progress and starting anew to try and obtain favorable summons. With BlueStacks' Multi-Instance Manager, you can create multiple instances of Super Mech War and perform the free 10x summonings on different accounts simultaneously. This enables you to increase the number of summons you can make in a shorter amount of time, increasing your chances of acquiring high-tier mechs and powerful pilots.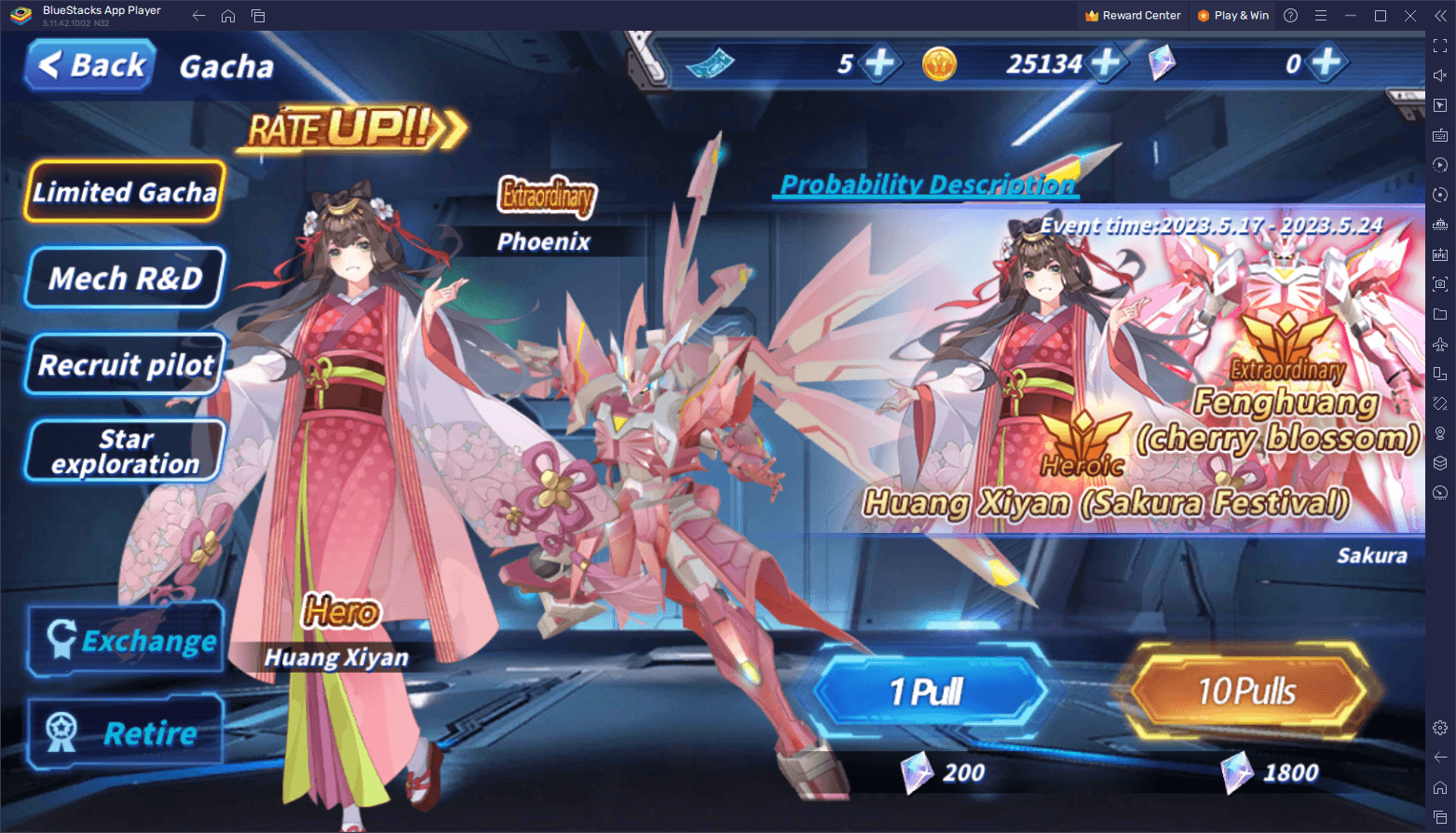 The process is straightforward. Using BlueStacks, set up multiple instances of Super Mech War through the Multi-Instance Manager. Log into each instance with a different account or create new accounts for the sole purpose of rerolling. With this setup, you can initiate the 10x summoning on all accounts simultaneously, accelerating the process of obtaining favorable results.
BlueStacks' efficient tools not only save you time but also enhance your rerolling experience. The powerful performance of BlueStacks ensures smooth gameplay across all instances, allowing you to navigate through the rerolling process seamlessly. With the flexibility of PC controls, you can swiftly navigate menus and quickly perform the necessary actions, making the entire process more efficient and convenient.
Super Mech War offers an exhilarating mech warfare experience with its engaging gameplay, deep strategic elements, and captivating storyline. By playing on BlueStacks, you can elevate your gaming experience to new heights, taking advantage of the intuitive keyboard and mouse controls, the ability to play on multiple accounts simultaneously, and the streamlined rerolling process. Whether you're commanding battles with ease, experimenting with different strategies, or minmaxing your performance, BlueStacks provides the ideal platform to fully enjoy the game's potential.
Start playing Super Mech War on PC with BlueStacks and unlock a whole new level of excitement and strategic gameplay. Command your mechs, assemble your team of skilled pilots, and conquer the battlefield with precision and dominance. The world of Super Mech War awaits you—harness the power of BlueStacks and rise to greatness in this epic mech warfare adventure.