Game Guides
Talisman Online M on PC – How to Install and Play This New Mobile MMORPG on PC With BlueStacks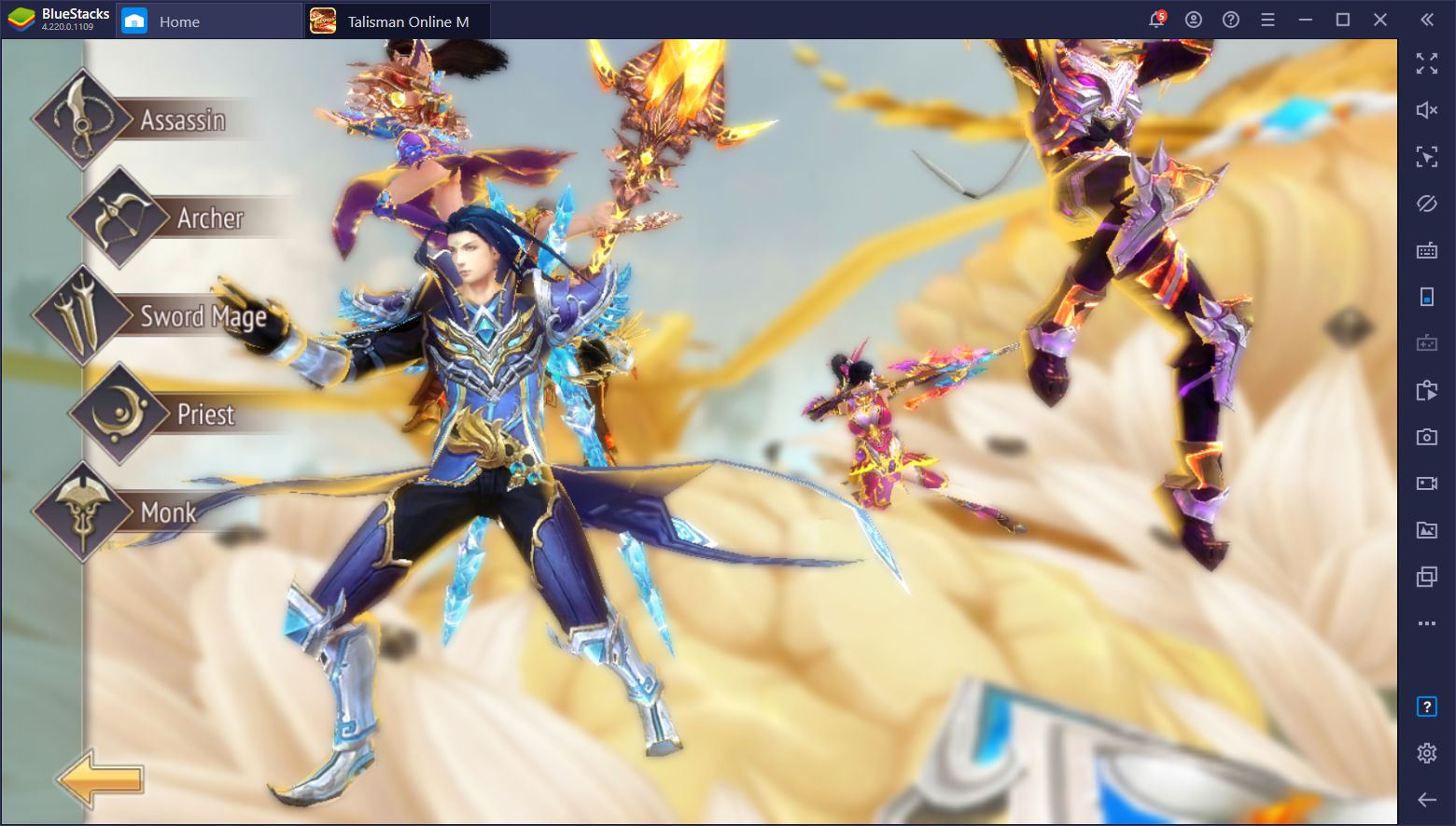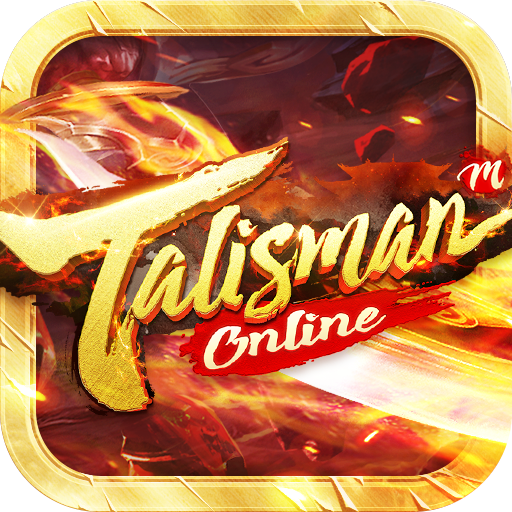 Talisman Online is a Chinese MMORPG that was first released in October 2007, featuring many similarities with many others that were huge at the time such as Silkroad Online, Perfect World, Granado Espada, and many others. During its heyday, Talisman was quite popular as it featured blood-pumping PvP, lots of grinding, and many other features to keep the players glued to the screen. However, as time passed, interest in these types of games waned slightly, and Talisman descended to niche status.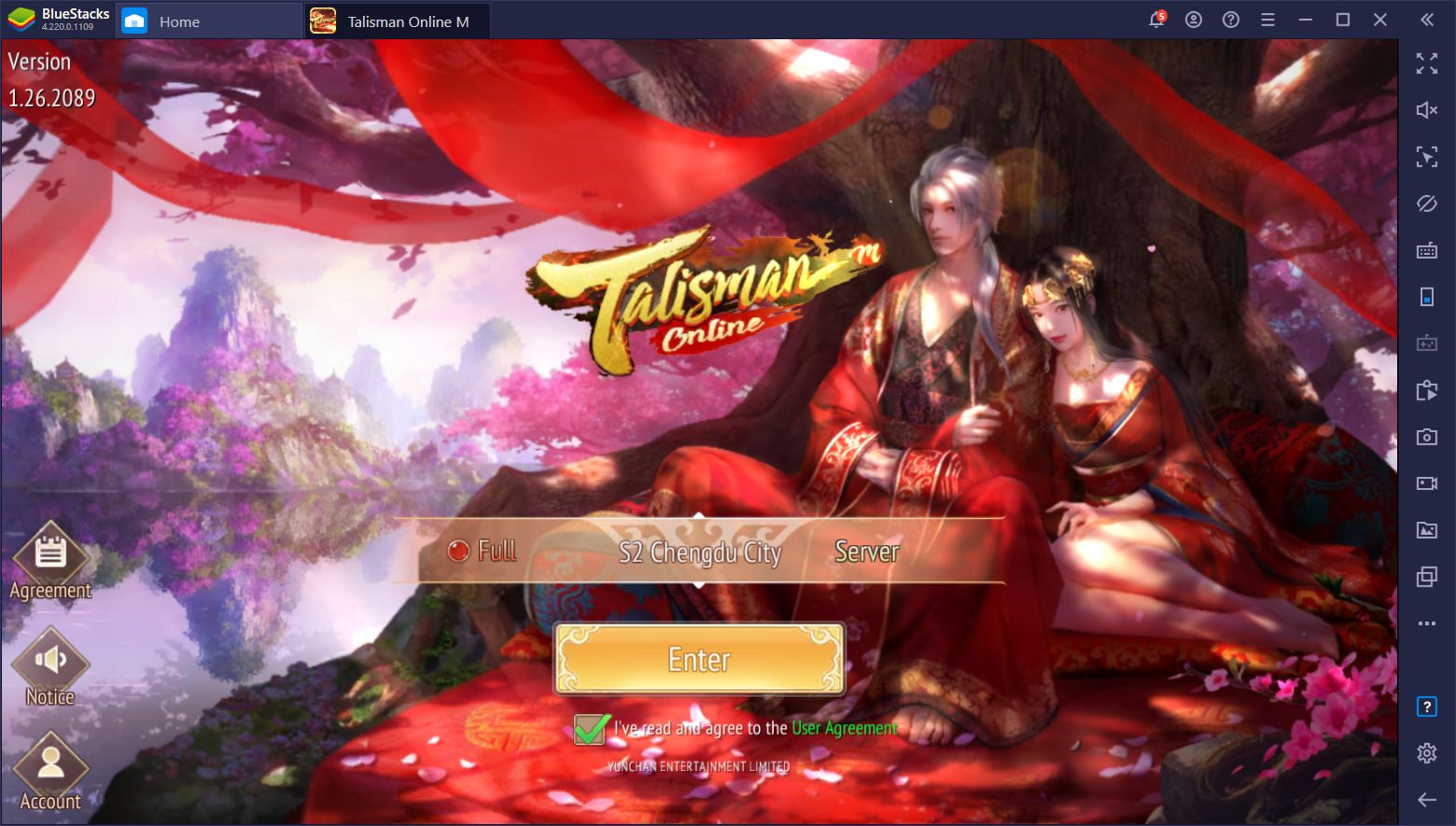 Nowadays, the game is still very much alive, but what's more interesting is the mobile version that released in late June of this year, and that more recently had its first global server open for users in the Americas. Talisman Online M is a direct sequel to the popular PC MMORPG, but for phones, featuring many similar characters, but with several unique systems such as new classes, maps, and a new story. Moreover, some popular systems from the original Talisman Online such as pets and mounts have returned. Now you can take the excitement of this awesome MMORPG anywhere by playing it on your mobile device.
However, even though it's great that we got a sequel to a beloved MMORPG, the fact that it's a mobile-exclusive title might ruffle a few feathers, especially if the user doesn't have a good phone that can provide the best performance. And even then, if you're chilling at home, then you'd want to enjoy the best performance and graphics, and play on a large monitor or TV instead of being limited to playing on your phone's small touchscreen. Luckily, if you play Talisman Online M on PC with BlueStacks, you can enjoy all of this and much more.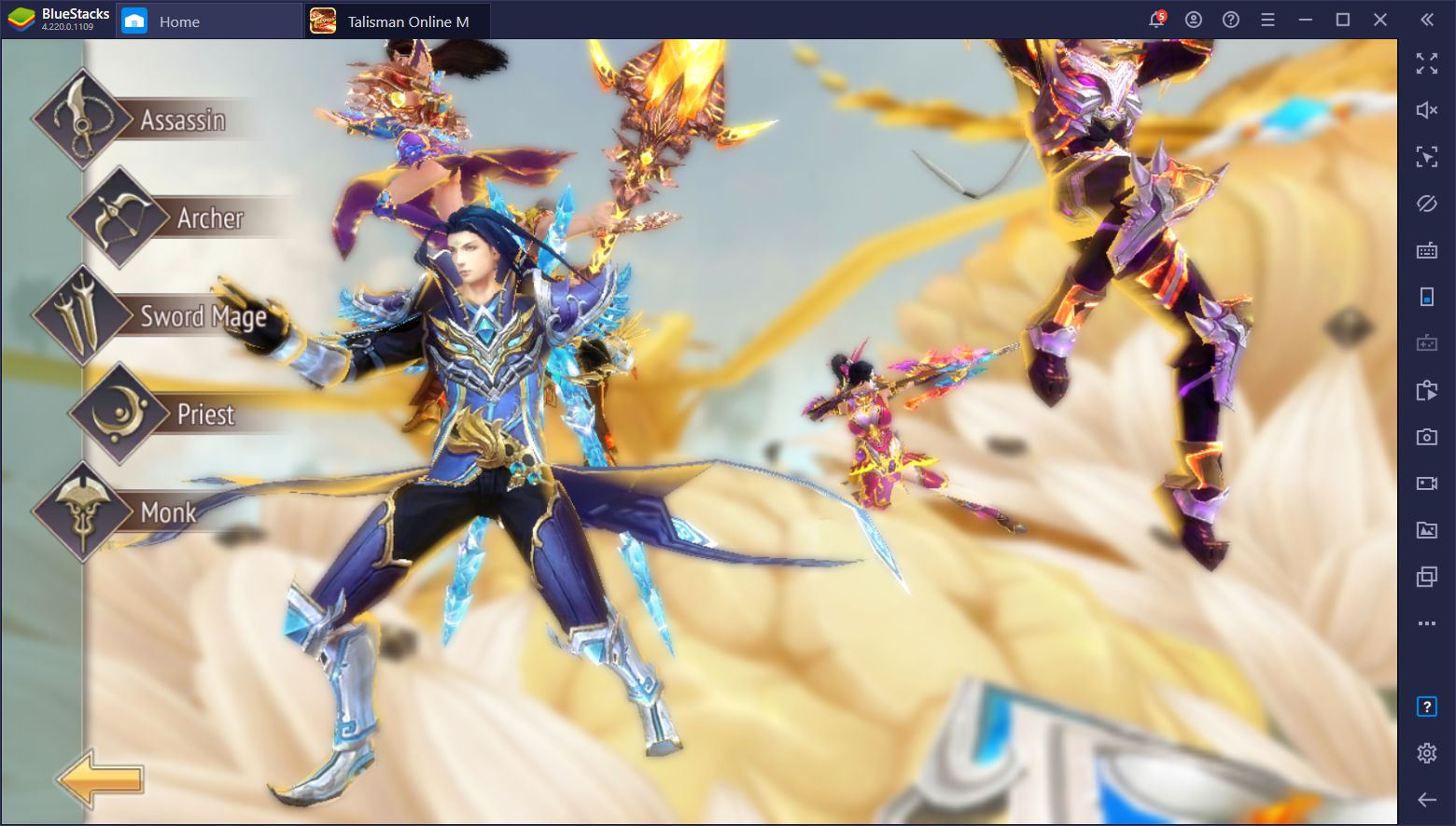 Read on to learn how to install the popular mobile sequel to Talisman Online on your PC.
Installing Talisman Online M on PC
Now, while the game was developed exclusively for phones, this doesn't mean that you can't enjoy it on your PC; you just need the right tools for the job. BlueStacks just so happens to be that tool as our Android app player allows you to enjoy all your favorite mobile games on your computer, on a much larger screen, and with many features to help streamline and improve your experience, at least in relation to playing it on your phone.
To install Talisman Online on PC, follow these simple steps:
Go to our website and download the latest version of BlueStacks; it's 100% free.
Run the installer and let it work its magic. Once it's done, the emulator will launch automatically.
Use the search bar in the BlueStacks home screen to search for Talisman Online M on the App Center.
Click on the game's portrait in the search results to install it like you would any other mobile game on your phone. You might need to click on "Search in Google Play" if the game isn't listed in the results.
Launch your newly-installed game by clicking on its icon in the home screen.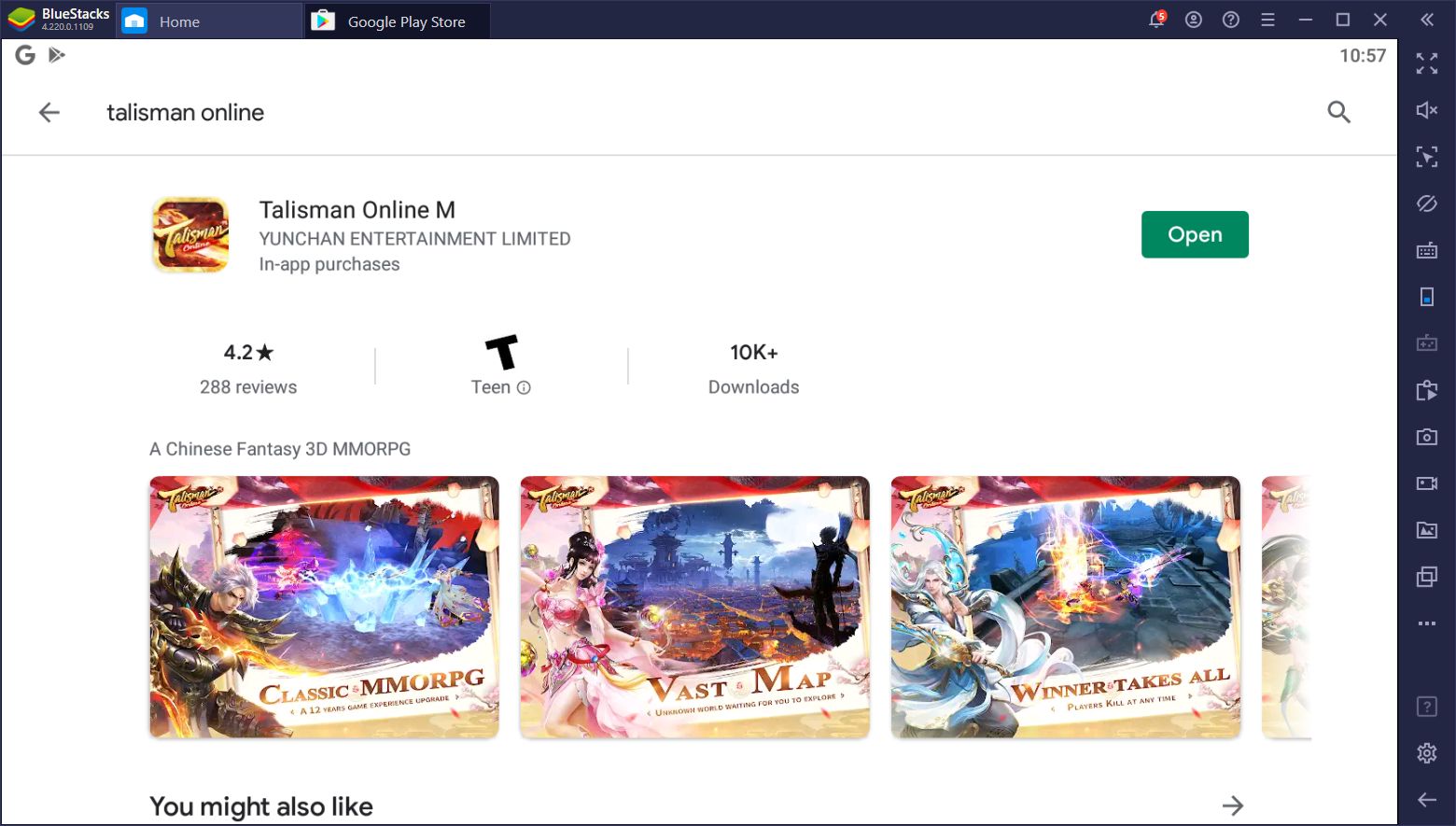 Enjoying your favorite mobile games on PC couldn't be any simpler or quicker; all it takes is a few minutes to install BlueStacks and then download your favorite games directly from the Play Store, after which you'll be able to enjoy them from the comfort of your PC.
And speaking of PCs, our emulator has many different tools and features that can take full advantage of your hardware and use it to create the best possible gaming experience. Here are some of the most notable features of BlueStacks for Talisman Online M.
Crank Your Settings to the Max and Forget About Lag or Slowdowns
While smartphones are more prevalent than ever nowadays, not everyone has access to the best mobile devices on the market. In fact, most of us have very humble phones, which aren't very good for gaming since they suffer from lag and other performance issues.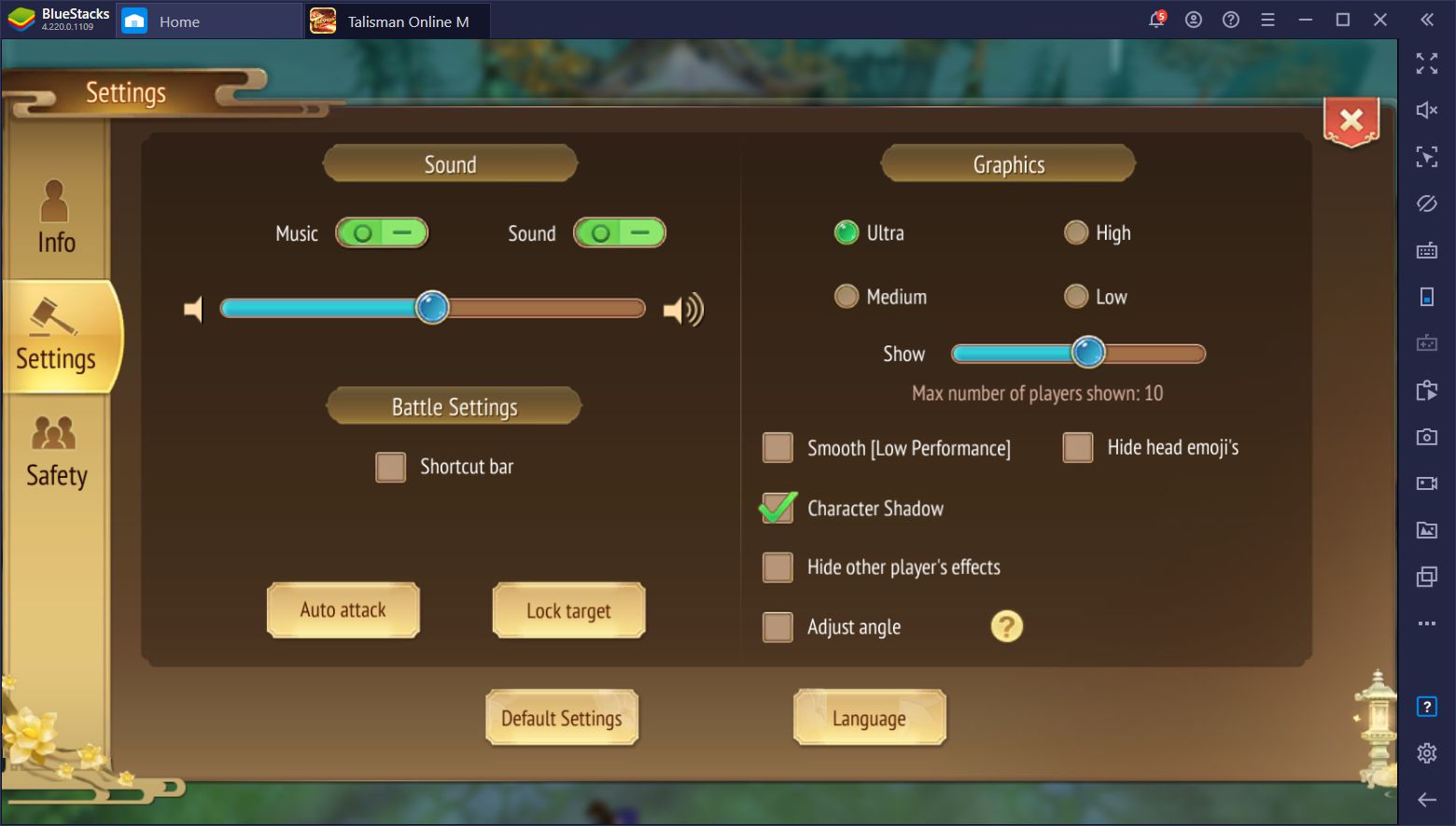 However, if you're playing on BlueStacks, you can forget about these issues as our emulator takes all that your PC hardware has to offer and uses it to create the best and smoothest mobile gaming experience, even at max settings. As long as your PC meets the recommended requirements for our app player, you can enjoy your games with the best graphical settings, and without having to worry about wear and tear, battery life, overheating, or other nasty issues.
For Talisman Online, just remember to check the settings menu, crank the graphics to the limit, and enjoy the best gaming experience with no lag at all—the game is quite a looker so we really recommend it!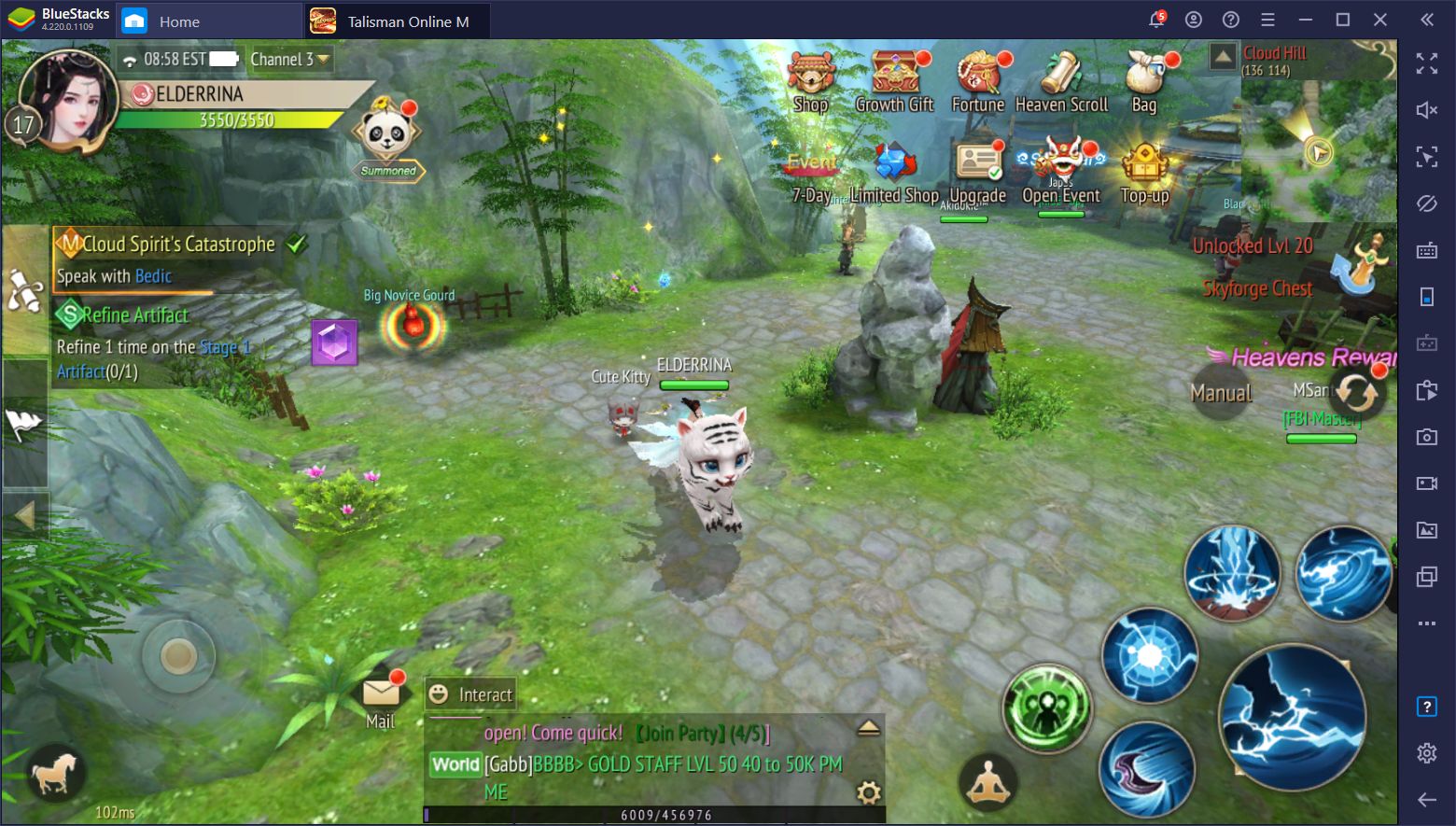 Enjoy the Best Controls With the Keymapping Tool
Despite it being a great way to pass the time when we're out and about, one of the common complaints about mobile gaming is the fact that players have to struggle to play on a small screen, and with clunky touchscreen controls. With BlueStacks, however, not only do you get to play on your giant TV or PC monitor, but also using your mouse and keyboard.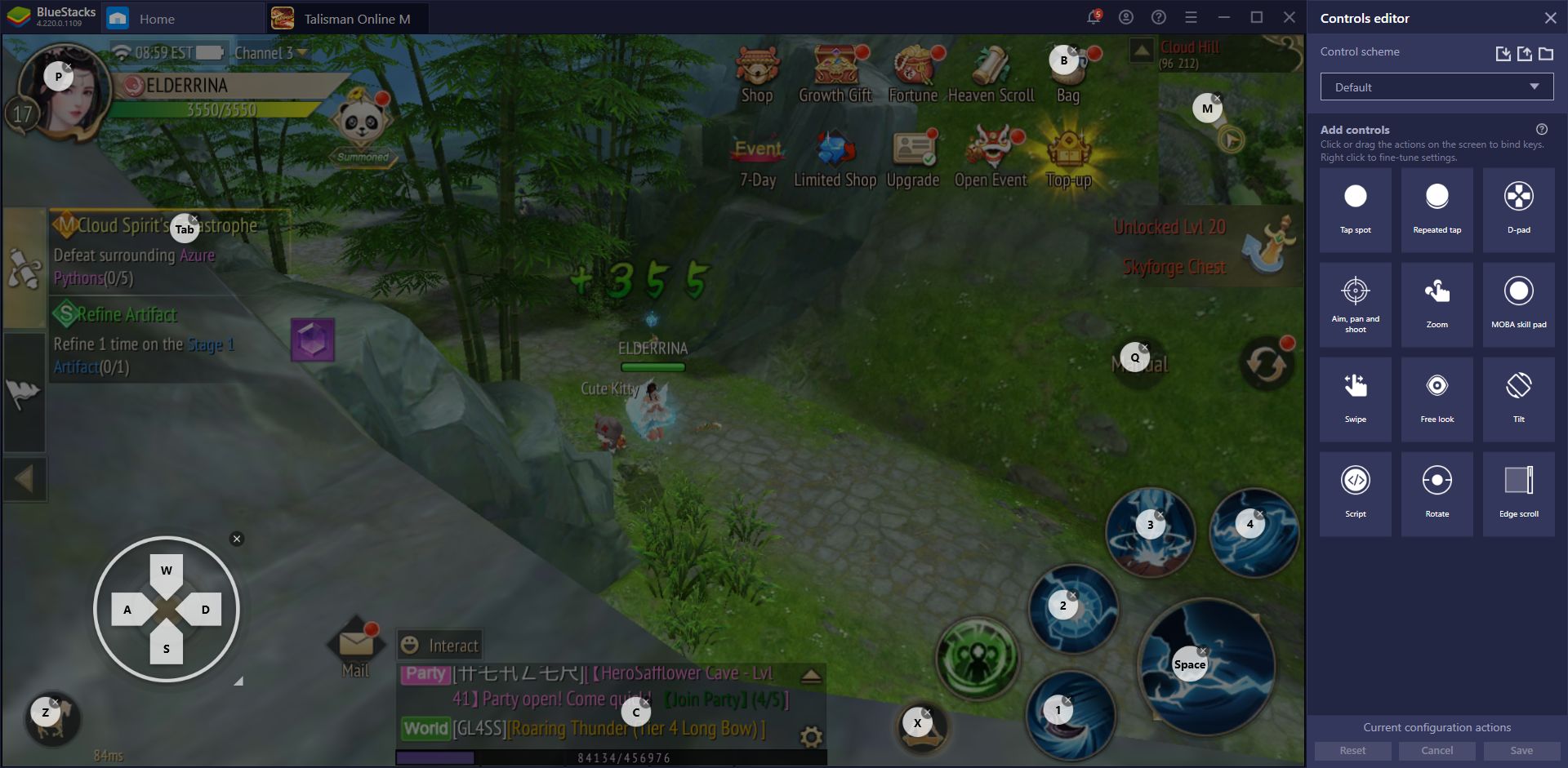 With the Keymapping Tool, you can create customized control schemes for any mobile game using your mouse and keyboard to control all the action. In this sense, instead of tapping and sliding at your phone screen, you can move, attack, and interact with the world using your mouse and keyboard. This has many advantages, the most important of which being that you have more accuracy when it comes to executing certain combos and using skills, and the fact that, since you're pressing physical buttons, you have better feedback when fighting and everything feels so much more satisfying because of it.
Talisman Online M already comes with a premade control scheme created by the BlueStacks team, though you can freely customize it by going into the Keymapping Tool (Ctrl + Shift + A) and modifying the bindings.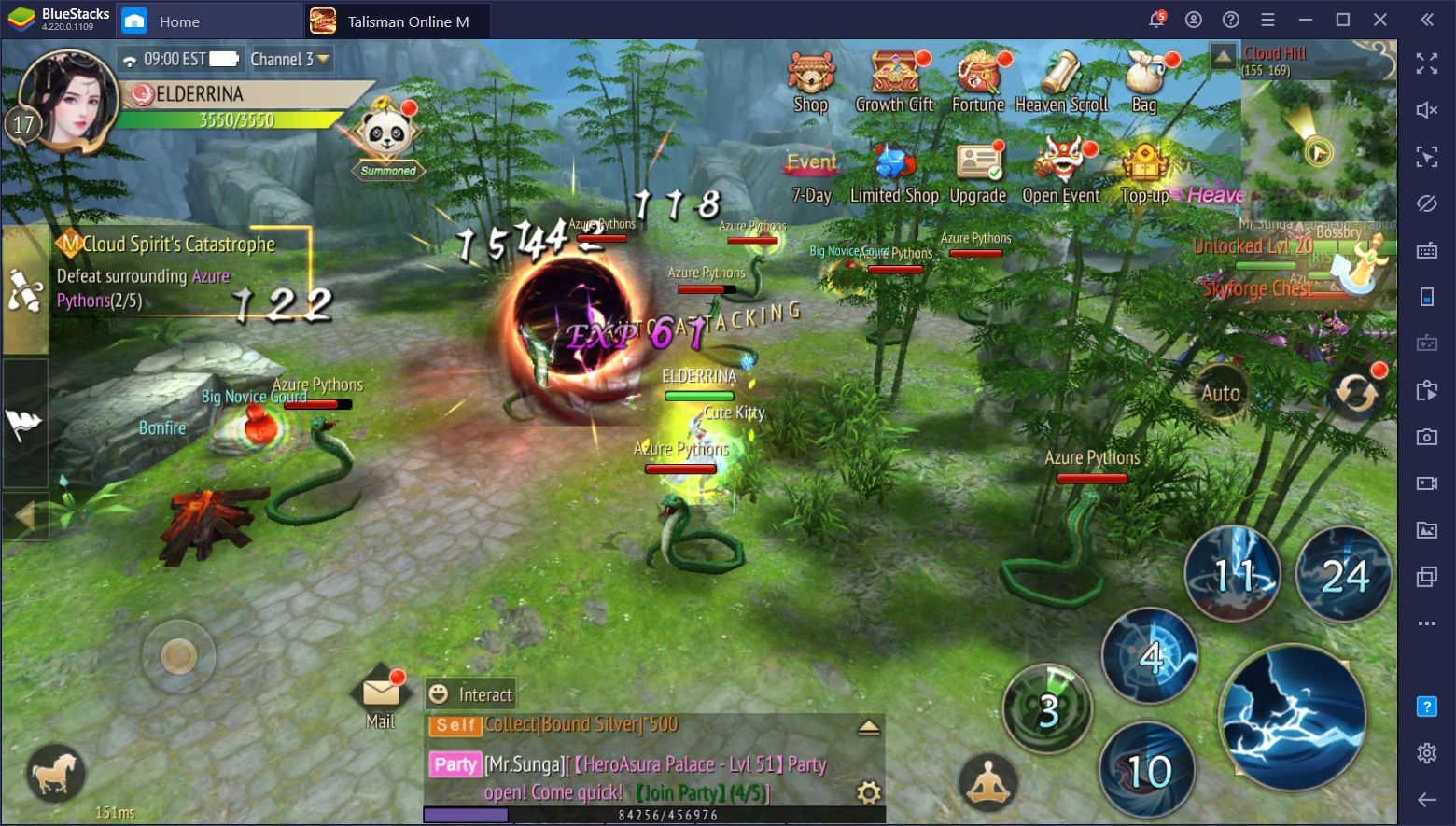 And these are only two of the many advantages of enjoying the Talisman Online MMORPG sequel on PC with BlueStacks. Our Android emulator is the best choice when it comes to mobile gaming as you'll have better graphics, performance, and control than when playing on your phone.