Game Guides
Mobile Game Modding - How to Mod The Walking Dead: Road to Survival on BlueStacks X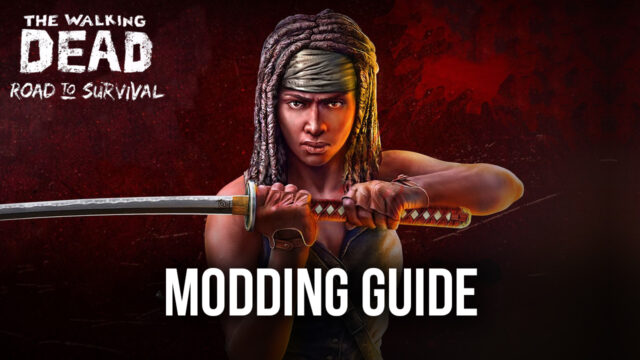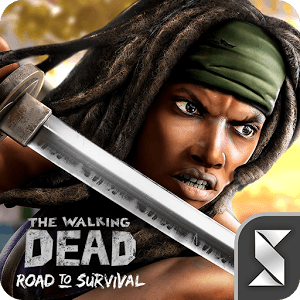 Mobile Game Modding is the brand new BlueStacks X platform that lets users modify and customize their favorite mobile games with a wide variety of effects and filters. Our new modding platform effectively lets you alter the visual aspects of many of the screens in several games, including the popular The Walking Dead: Road to Survival, effectively giving you the possibility of creating infinite modded versions of it, each with unique tweaks, adjustments, and visual enhancements.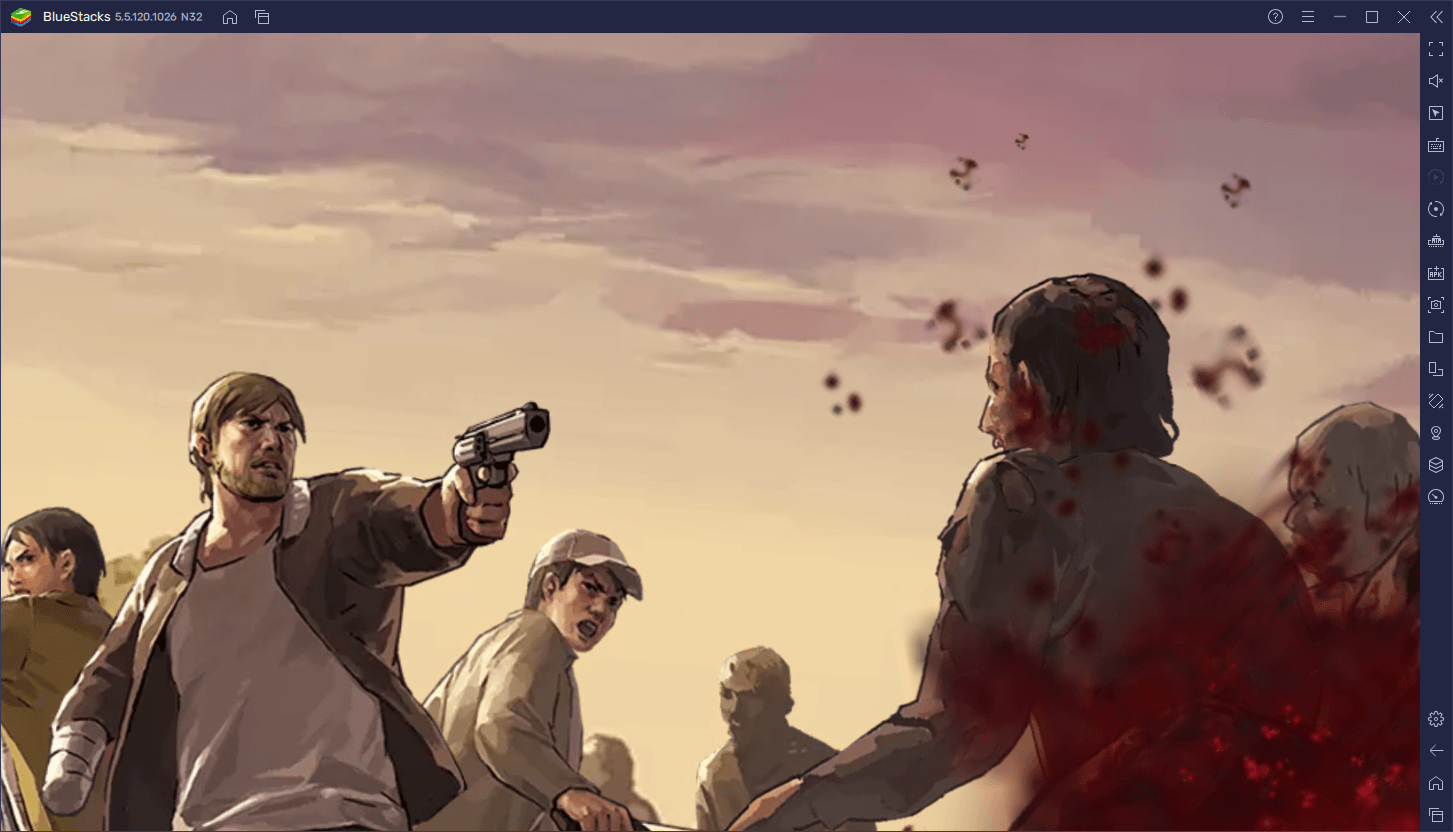 The Walking Dead: Road to Survival is a very popular mobile RPG based on the renowned comic series set in the midst of a post-apocalyptic zombie wasteland, and brought to life by Robert Kirkman, the creator of the comics himself. The game itself is an engaging base-building sim where players can develop their settlements, as well as recruit and train a variety of survivors, each with their own specializations. Moreover, users can also participate in intense battles and raids against other players to steal their resources, and climb in the online leaderboards.
There are no dull moments in Road to Survival since you'll almost always either be busy building up your settlement, or going out to battle against raiders, walkers, or other players. However, the fact that you're always busy kicking butt doesn't mean that you can't look good while doing so. And with MGM in BlueStacks, you can freely mod several aspects of this game to enhance its visual appeal with a variety of effects and filters.
BlueStacks X significantly simplifies the modding process, and gives its users the complete liberty to customize their favorite games as they see fit. And the best part is that you don't even need to know how to code or worry about the technical aspects; the Creator Studio gives you all the tools you'll ever need for creating your mods, while the Creator Hub has tons of different user-made mods for you to explore and try out.
How to Mod The Walking Dead: Road to Survival With MGM
Creating your own modded versions of Road to Survival with BlueStacks X can be done in four easy steps:
Go to the Creator Studio in BlueStacks X by clicking on the wand icon to the left; highlight The Walking Dead: Road to Survival and click on "Create a Mod" to start modding.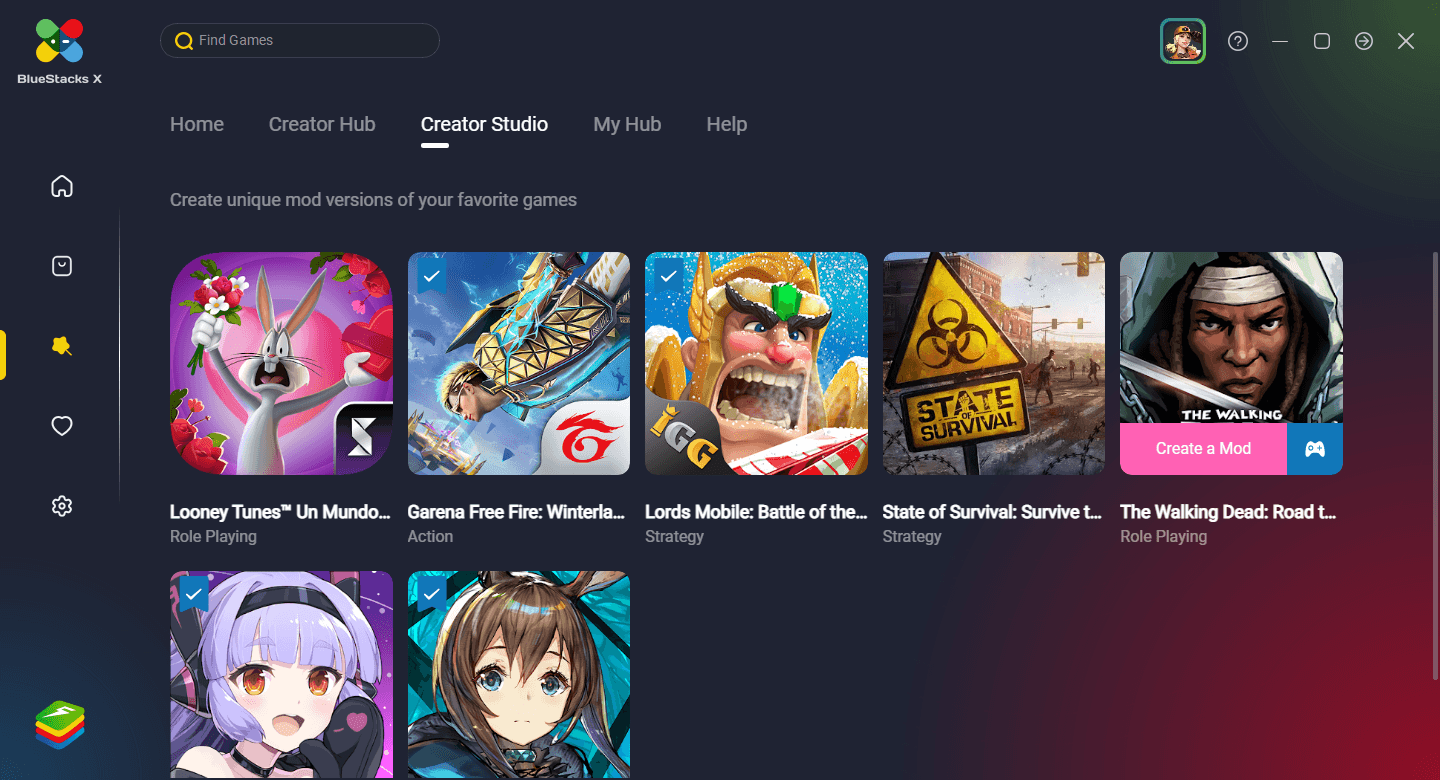 Start by choosing the screens you want to tweak, on the upper left, and then choose the special effects you want to add. Click "Save" once you're done. Additionally, you can also go to "Filters" if you want to tweak the colors of the game. Remember to click "Save" once you're done.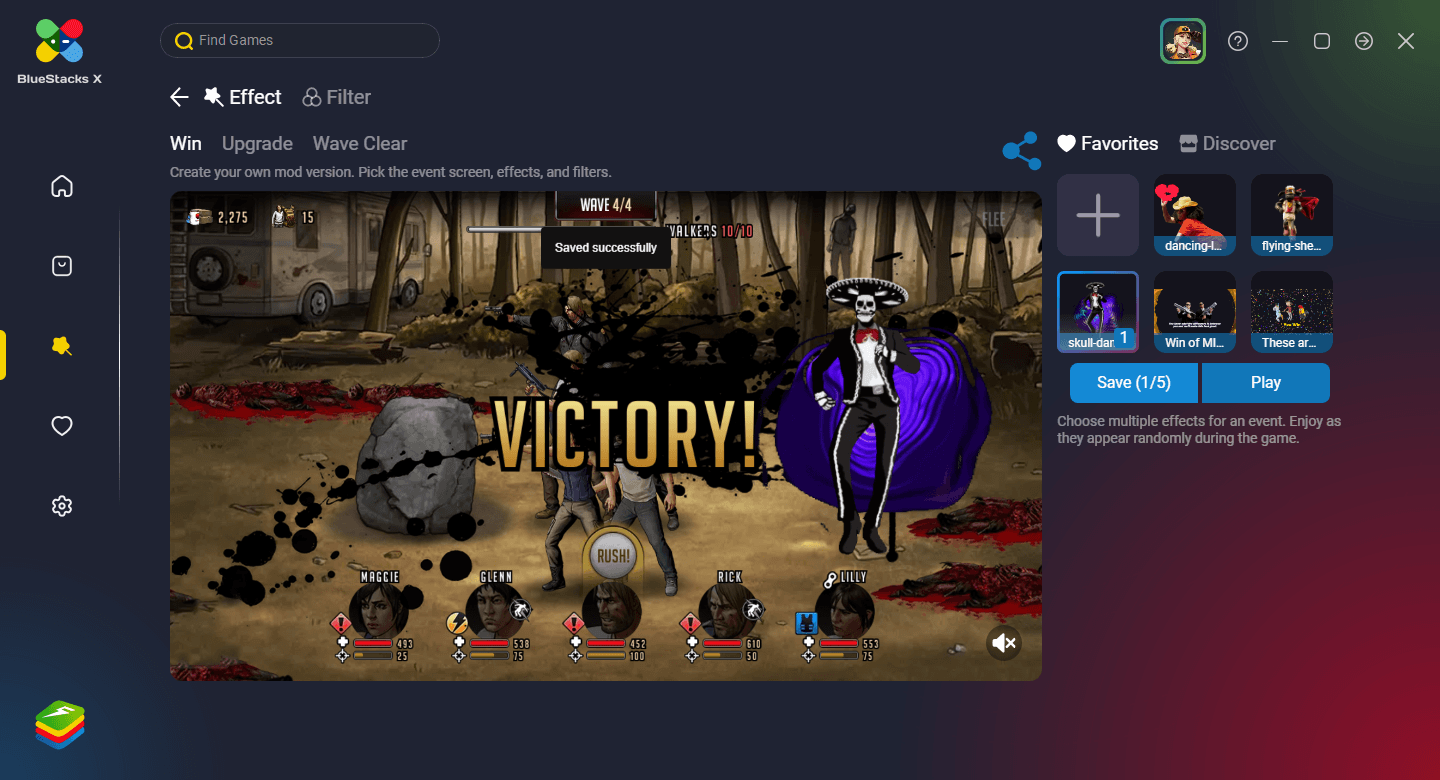 To add your own custom effects, or import new ones from Giphy, you can also click on the "+" button when choosing your effects. This will open a screen with two options: You can either add GIFs directly from your PC, or search for them on Giphy. After you've found or uploaded your new GIF, click on "Confirm" to add it. You can also add sound bits in the form of MP3 or WAV files, that will play alongside your GIF when they appear in-game, by uploading them directly from your PC, in the "Sounds" section.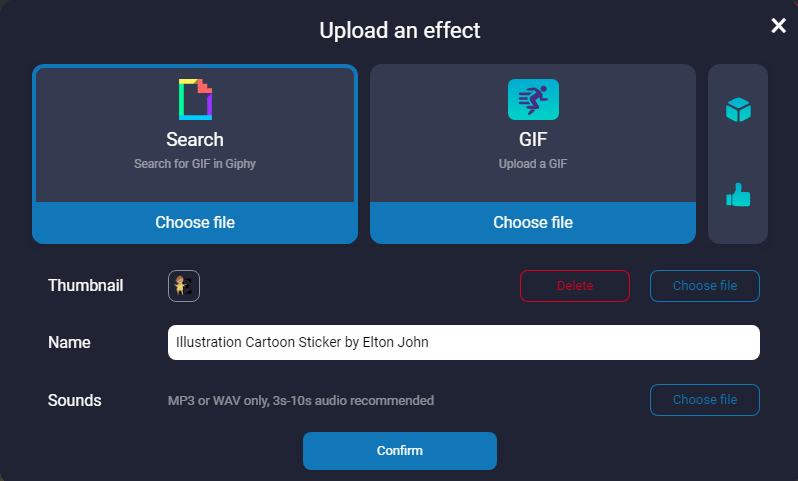 To play the game with your changes, click on "Play", and in a few seconds, your game will load in a separate BlueStacks window.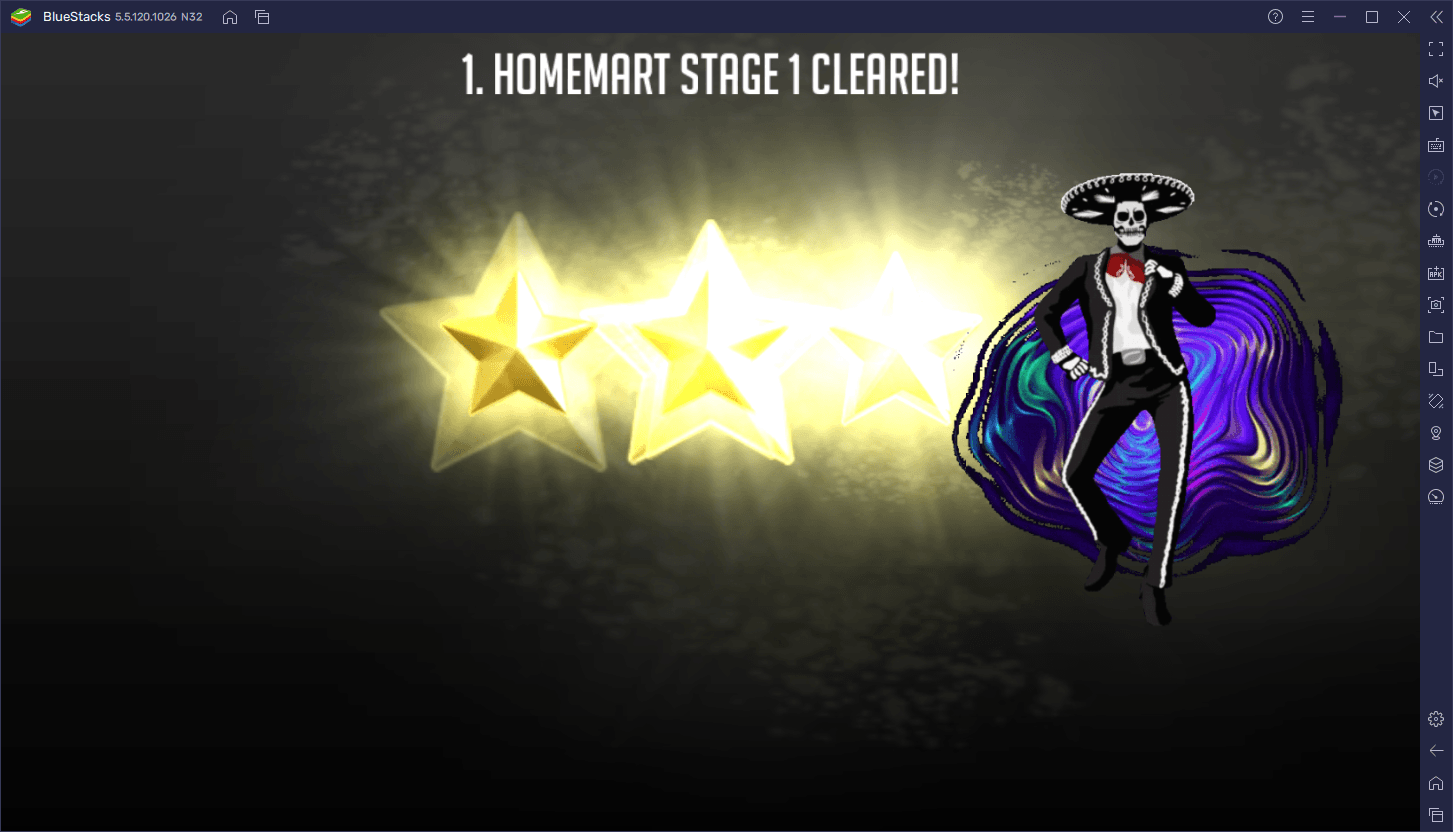 Creating your own mods takes only a few minutes, after which you can access your favorite games with your very own visual touch-ups and enhancements. And just like you can play your own mods, you can also share them by clicking the "Share" button instead of "Play" on step 3.
Feel free to leave your own questions and comments about the new MGM in BlueStacks X in the section below!