Game Guides
Tom Clancy's Elite Squad PC – How to Install and Play Ubisoft's Latest Strategy Shooter on PC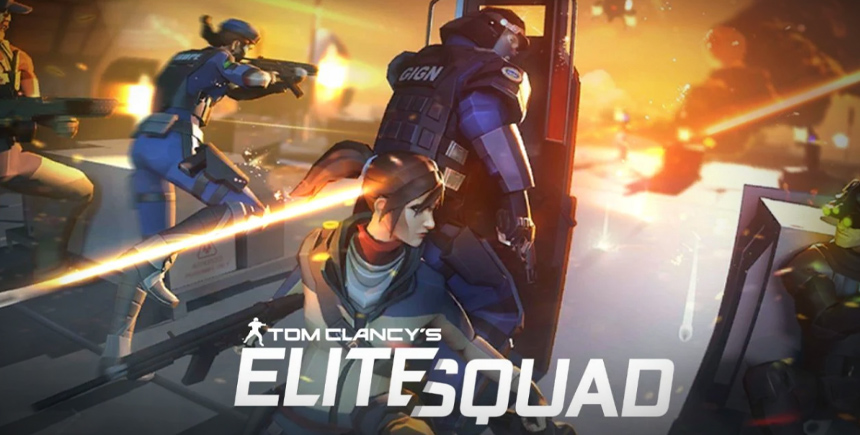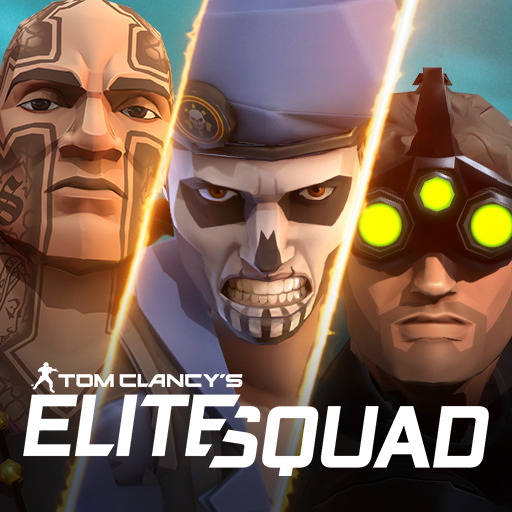 Tom Clancy was a writer of great renown whose awesome police and crime novels led to the creation of several expansive video game franchises, some of the most popular of which being Splinter Cell, Ghost Recon, and Rainbow Six, among a few others. Of these series, the latter has become quite renowned in the competitive gaming scene, with Rainbow Six Siege being one of the best tactical FPS games currently available.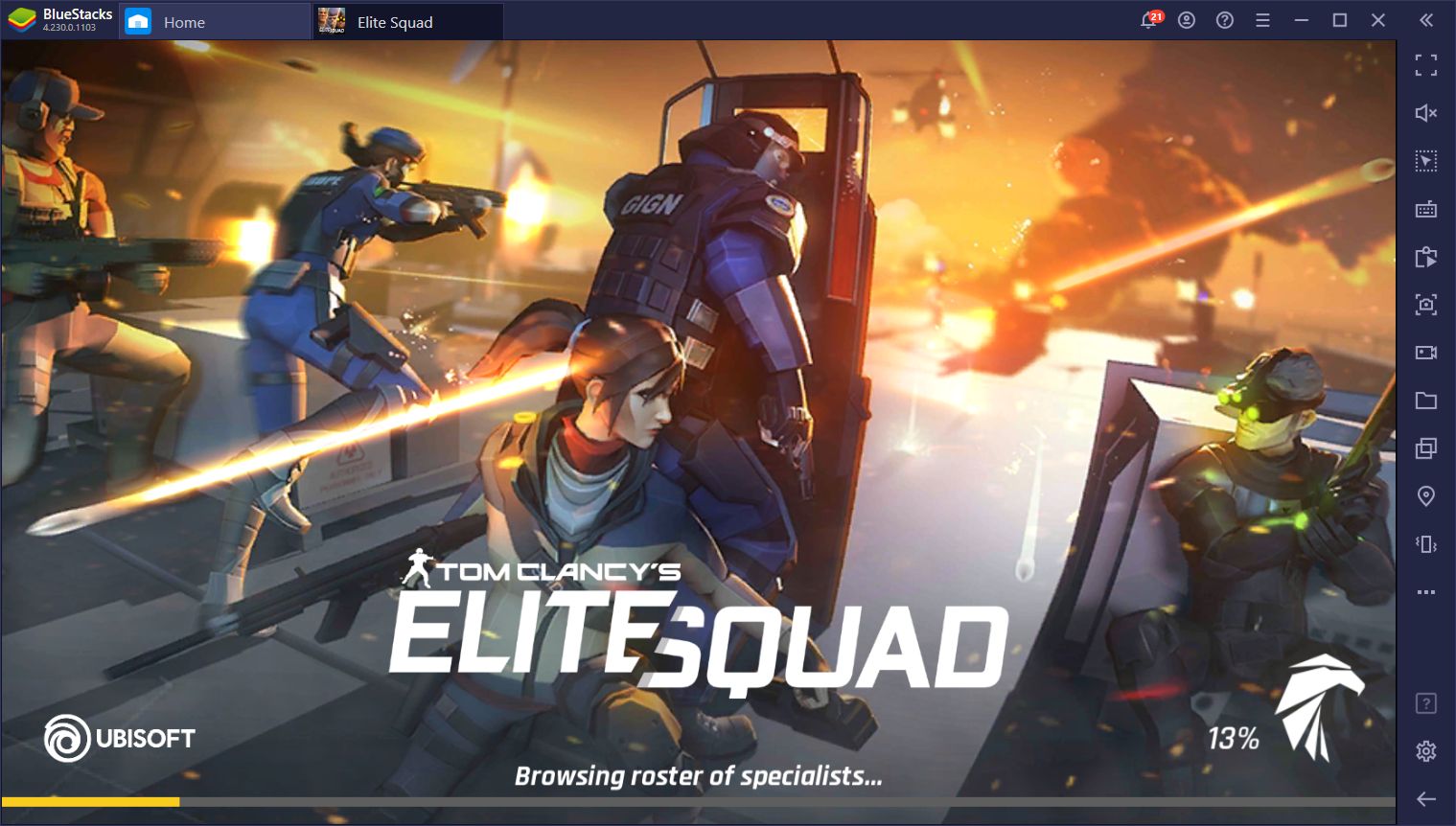 However, despite how popular Tom Clancy games are on PC and consoles, these series have yet to receive any mobile ports or adaptations. That is, until Tom Clancy's Elite Squad went live earlier today. This game features unlockable characters from all other Tom Clancy games, and allows you to create powerful squads of up to 5 units with them in order to combat the Umbra threat.
How to Install Tom Clancy's Elite Squad on PC
Before we talk about the game in further detail, however, we wanted to mention how GOOD this game looks. Seriously, it has amazing particle effects, lighting, and animations; it almost looks like a PC game in terms of quality.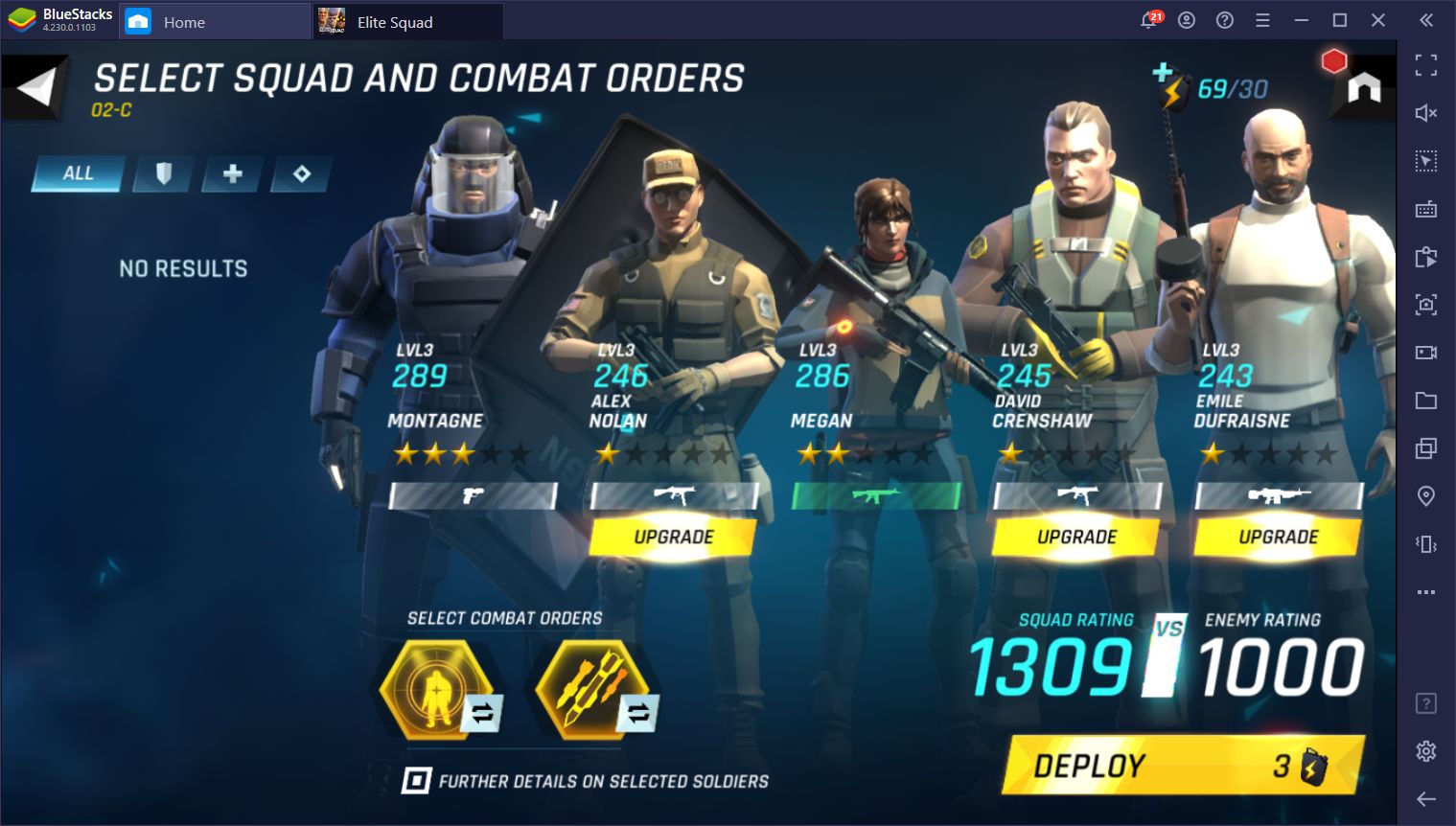 However, in order to get the best graphics and performance from your game, you'd need to have one heck of a phone. And even if you have a good phone, you'd be constantly worrying about your battery life and overheating issues; it's just not a pleasant experience, overall. However, you can easily enjoy Elite Squad on PC with BlueStacks, and even crank up the settings to the limit without having to worry about any of the issues about gaming on mobile devices.
To play Tom Clancy's Elite Squad on PC, please follow these steps:
Download the latest version of BlueStacks from our website and install it. Once it's done, the app player will launch automatically.
Look for Elite Squad in our App Center by using the search bar in the BlueStacks home screen. If you can't find it in the search results, click on "Search on Google Play" to access the Play Store directly.
Install the game like you would with any other mobile game.
Launch Elite Squad by clicking on its new icon on the BlueStacks home screen.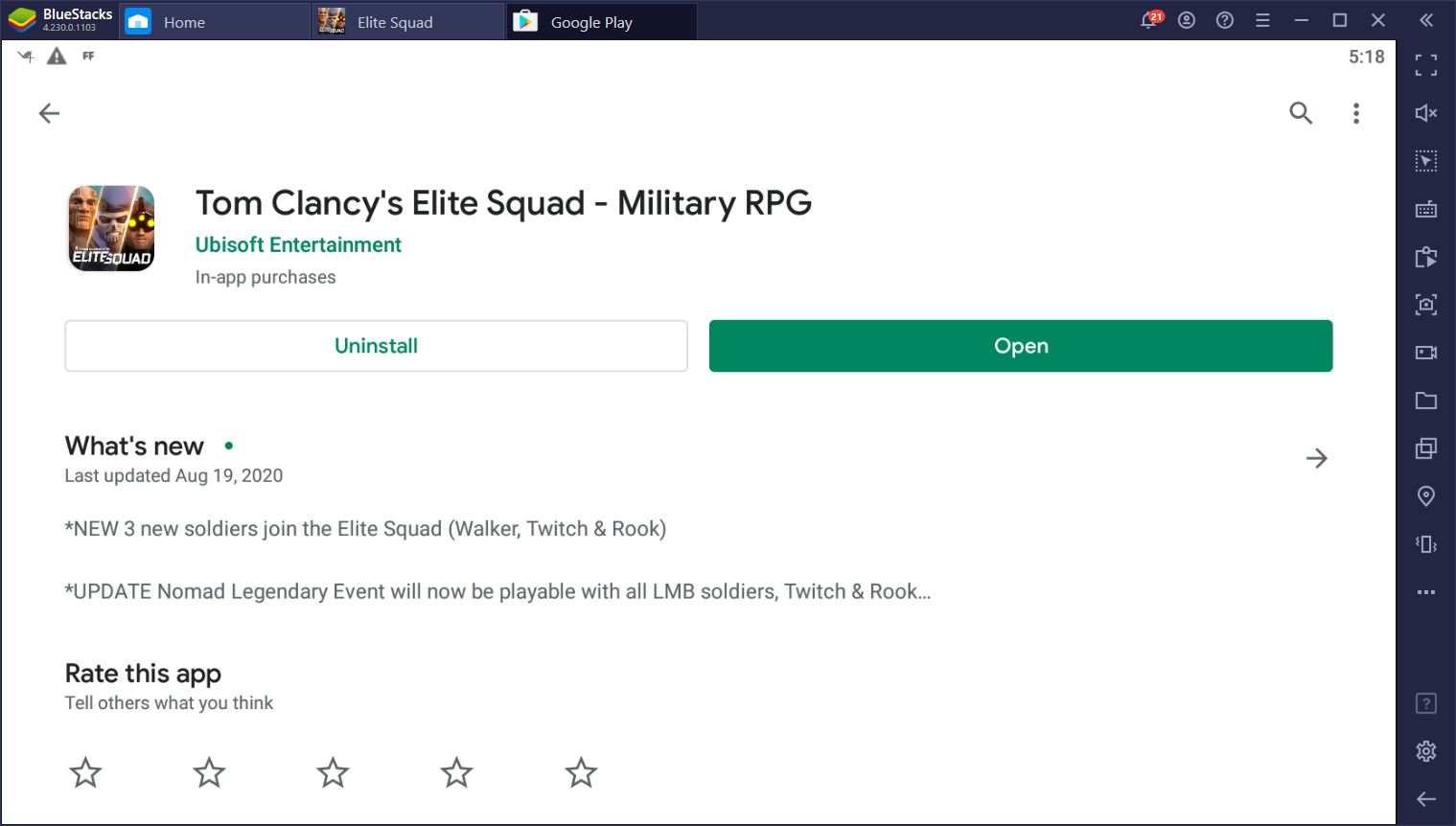 We can't stress how good Elite Squad looks and runs on BlueStacks. We're especially blown away by the shadows and lighting; they look very good. The dynamic battle camera also adds a nice touch to every battle. It's just a game with a stellar presentation, overall, to complement its chaotic, fast-paced gameplay.
Lead a Squad of Elite Operators
Elite Squad is a strategy shooter game where the objective is to set out on many different missions to fight and defeat enemy soldiers. Your characters automatically engage and attack the enemy until one side remains standing. However, as they continue to engage the enemy, their special meters charge up. Once full, they will automatically unleash their special abilities, some of which can definitely turn the tide of battle.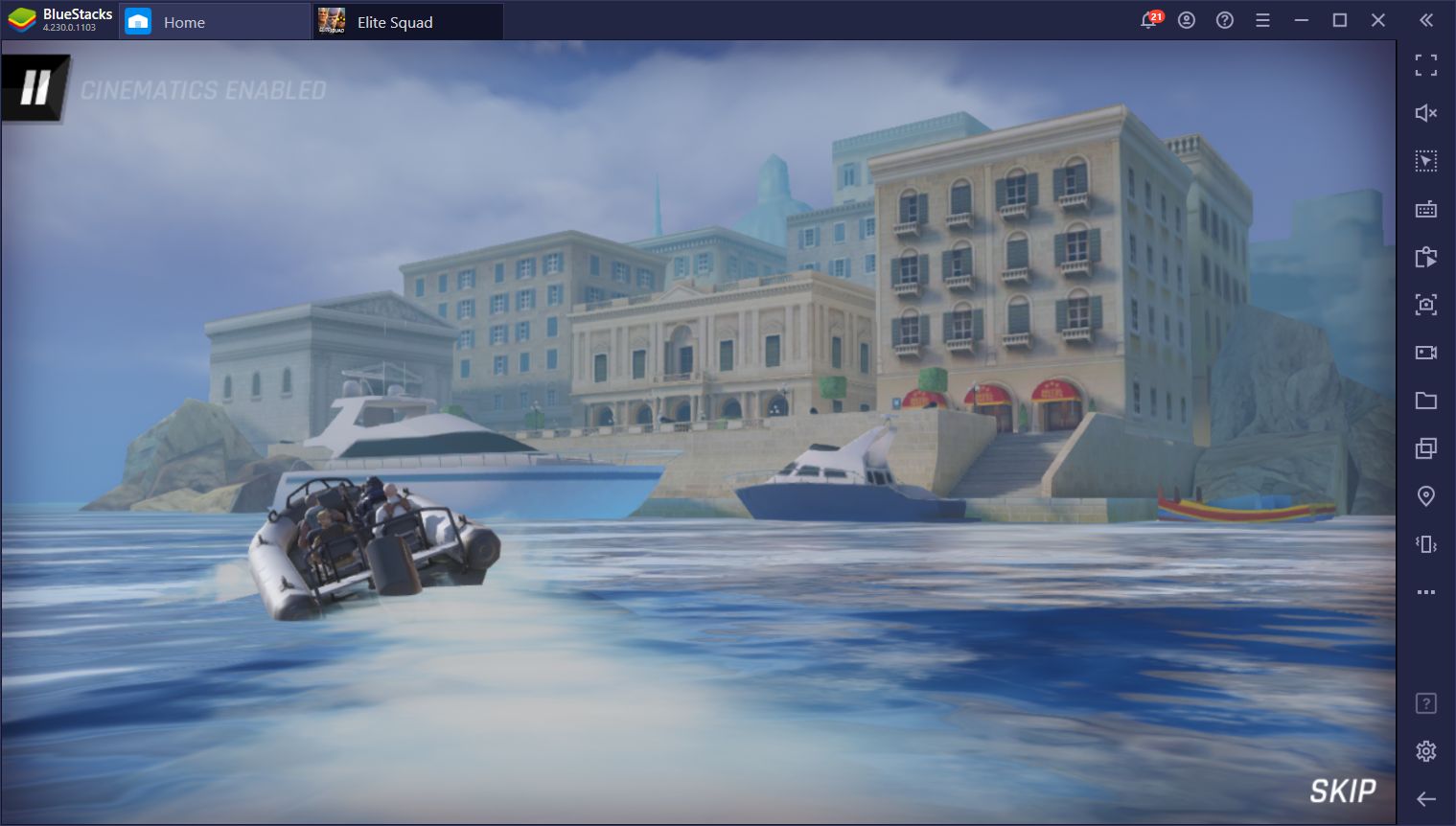 As the commander of your squadron, you have several different abilities at your disposal. Specifically, you can use a drone to execute different combat orders in the field including bombarding the enemy team, exposing the enemy and making your team focus their fire one a single target, erecting a barrier around an ally to protect them for a short duration, heal an allied operator, and more.
Your operators can be upgraded, either by equipping them with new gear or by leveling them up. As they increase in level, they will also unlock new abilities to improve their arsenal. Some of these skills can improve their survivability or damage, or can even provide buffs to certain allies. The idea here would be to mix and match operators that synergize well with each other in order to defeat any enemy that stands in your way.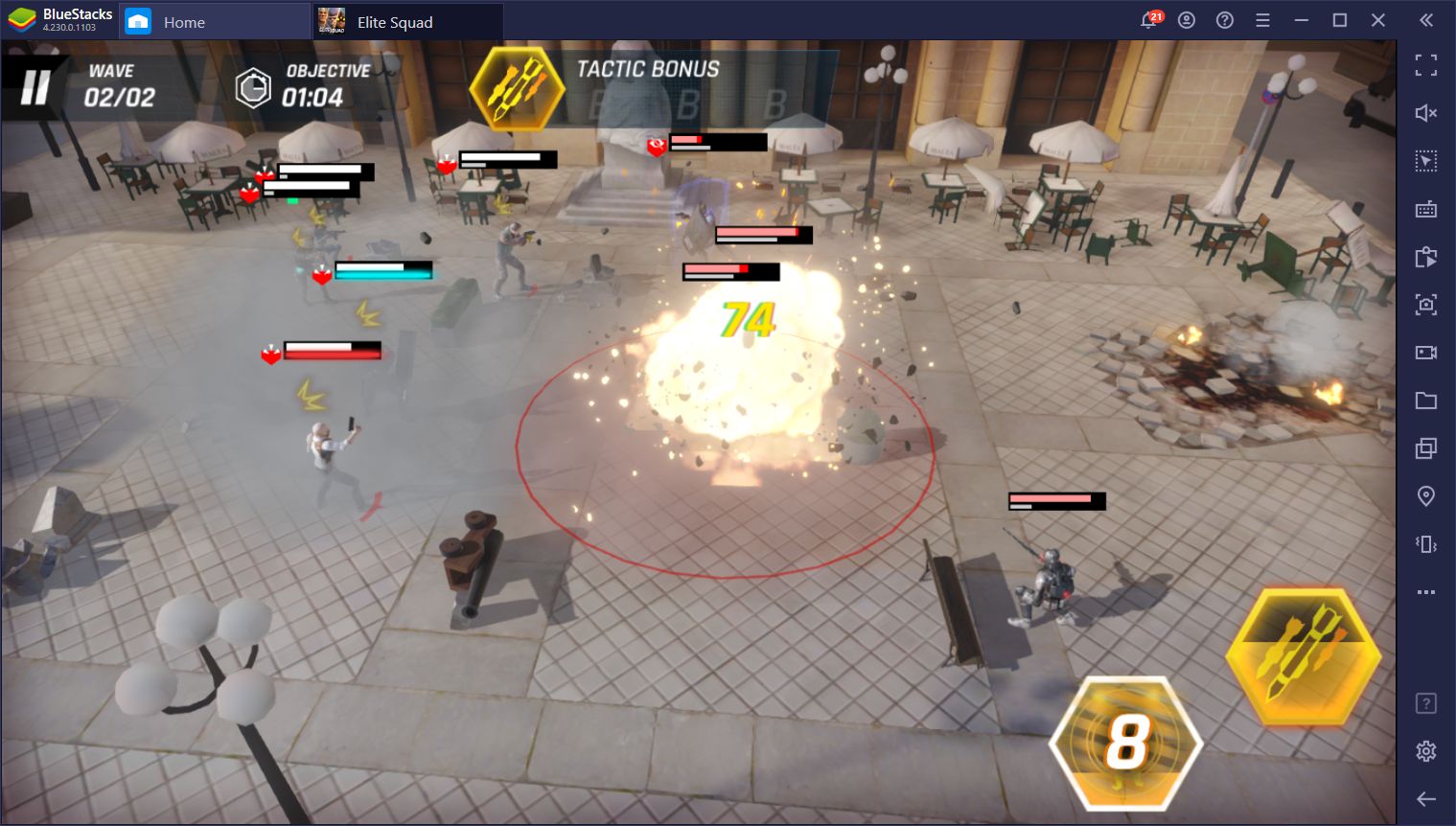 Unlock Many Different Tom Clancy Characters
Those who are familiar with Tom Clancy's games will definitely recognize many of the operators in this game. From some of the most popular characters of the series like Sam Fisher and Isaac Briggs, to operators from the popular Rainbow Six Siege like Dokkaebi, Caveira, and Montagne, among countless others, there are just under 80 different to unlock in this game.
These units come in many different types, all of which fall into three different roles:
Attackers
Defenders
Specialists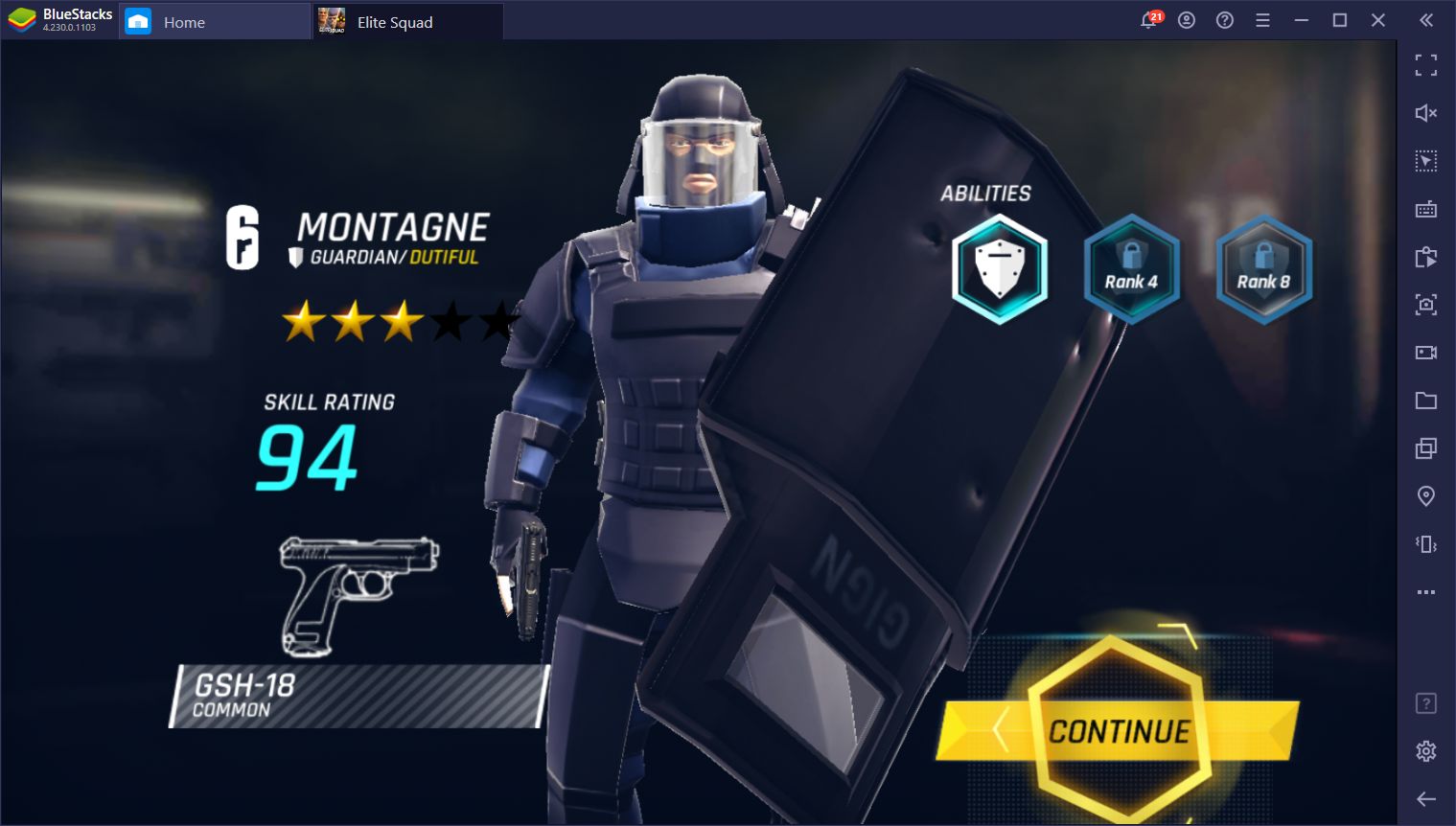 While the exact method varies, the roles of each type are clear: The first has skills to rush the enemy and deal great damage, as well as to buff the damage of their allies; the second can provoke enemies into attacking them and absorb large amounts of damage before falling, and the third are utilitarian operators that can either buff or heal allies, or cripple the enemy.
Become the Best Commander With BlueStacks
While BlueStacks can make Elite Squad look pretty, it can also greatly improve your experience with the game by giving you a better control scheme.
With the BlueStacks Keymapping tool, you can create customized control schemes for Elite Squad, allowing you to control the action and unleash abilities using keyboard shortcuts instead of having to manually click on everything. The proper use of this tool can help to improve your performance in combat, as well as to make it easier for you to navigate menus. And all it takes is loading up the tool by pressing Ctrl + Shift + A in-game, and customizing your control scheme to your preferences.
In our case, we created a basic scheme that allows us to unleash combat orders in battle using our keyboard. That way, we can aim much better and avoid either clicking on the wrong skills in the heat of battle, or misclicking the enemy target and blowing the chance to get a good score in a stage. And as we progress and unlock more features and abilities, we can just simply add new shortcuts to the screen and continue gaming using our mouse and keyboard.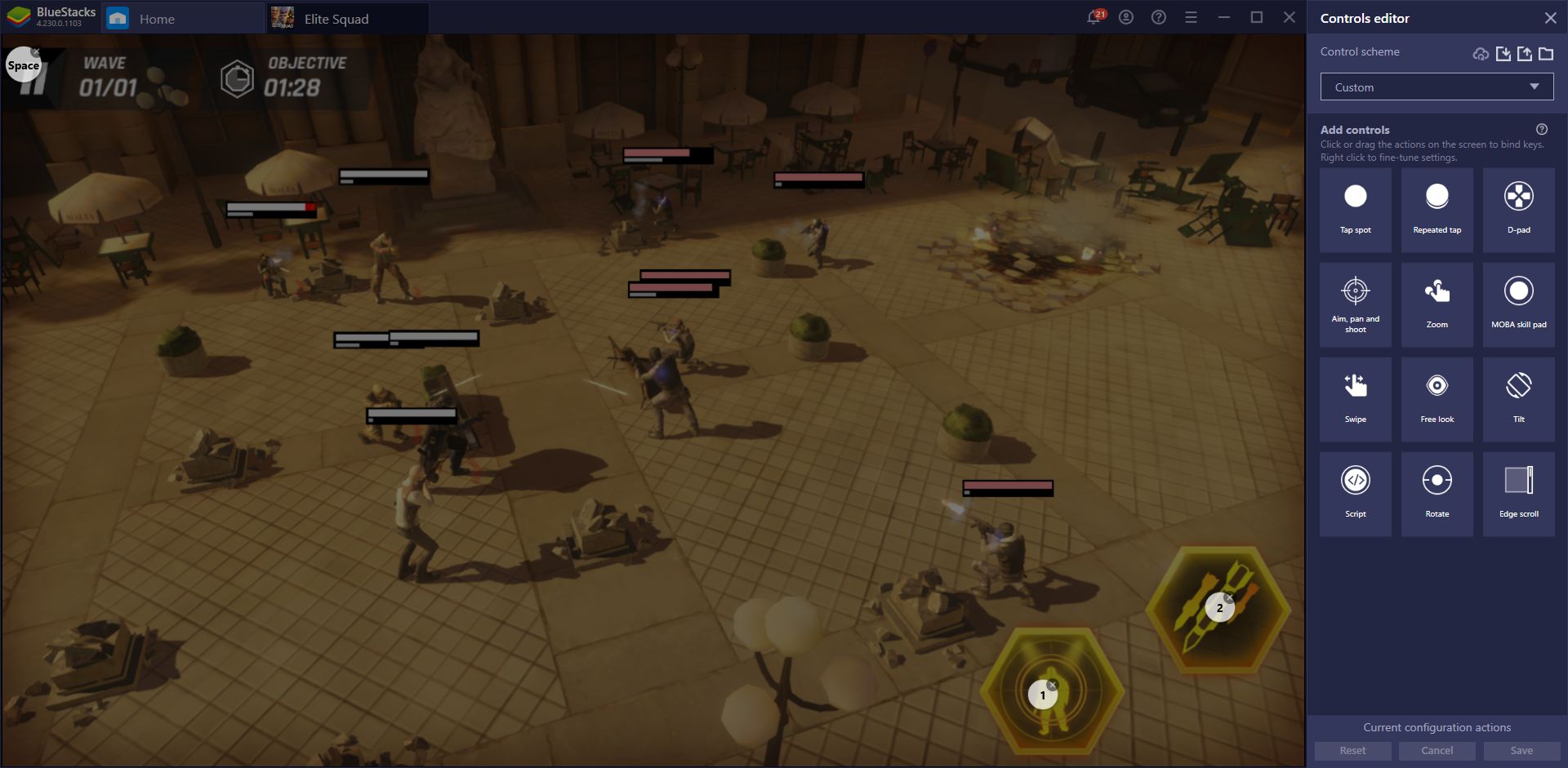 Tom Clancy's Elite Squad is a very good game, both visually and in its gameplay mechanics. If you're a fan of strategy games where you get to manage groups of characters, power them up, and lead them into battle against the computer and even other players, then this is definitely your jam. Swing by our website to download Elite Squad on PC and give it a try. You won't regret it!