Game Guides
How to Play Valor Legends: Eternity on PC with BlueStacks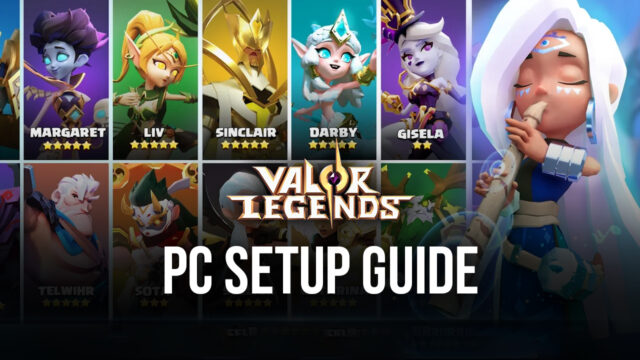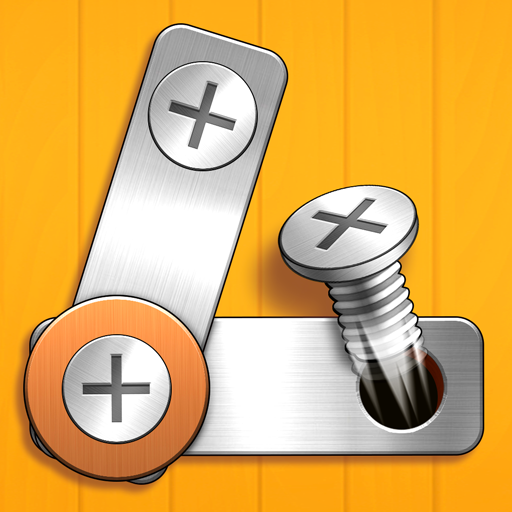 Valor Legends: Eternity is a strategy-based idle RPG that takes players on a grand adventure through various continents, meeting new heroes and defeating evildoers along the way. The game offers a truly wild experience without any of the stressful features that make games a chore to play. As you play the game longer, more features and game modes become unlocked that entice you to stick around and try each of them out with the option to play casually or competitively against other players.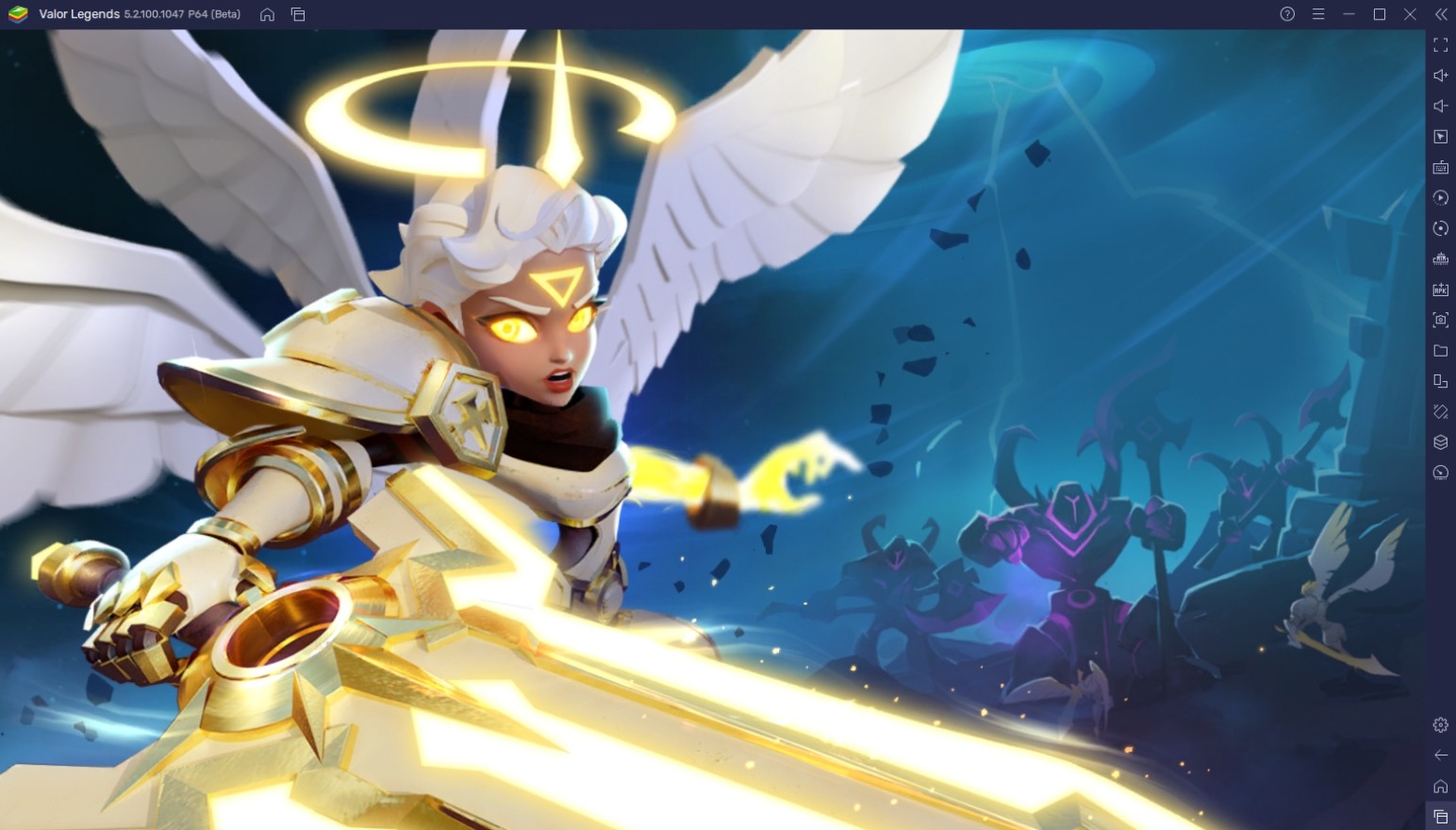 Idle RPGs might not seem like a fun genre to play at first, but the mobile gaming world has found this specific game type to be the most enjoyable with millions of new players every day. As most smartphone users don't really have a lot of time on their hands to play games, having an idle RPG that rewards you whether you're online or not feels pretty good. The experience becomes even more amazing when players take it to the next level by playing the game on their PC with BlueStacks!
How To Set Up Valor Legends on BlueStacks
Valor Legends: Eternity is a great game to have on your phone, but why limit the fun to the times you're on your smartphone? BlueStacks offers users a way to bring their favorite Android games to a PC, providing them a more powerful platform to enjoy even the most performance-heavy games on the market. It's time to make the switch so that you can play this game without having to constantly pick up and unlock your phone whenever you want to play.
Download and Install BlueStacks

on your PC.

Complete Google Sign-in to access the Play Store, or do it later.

Look for Valor Legends: Eternity in the search bar at the top-right corner of the Game Center or at the Google Playstore.

Click to install Valor Legends: Eternity from the search results.

Complete Google Sign-in (if you skipped step 2) to install Valor Legends.

Click the Valor Legends: Eternity icon on the home screen to start playing.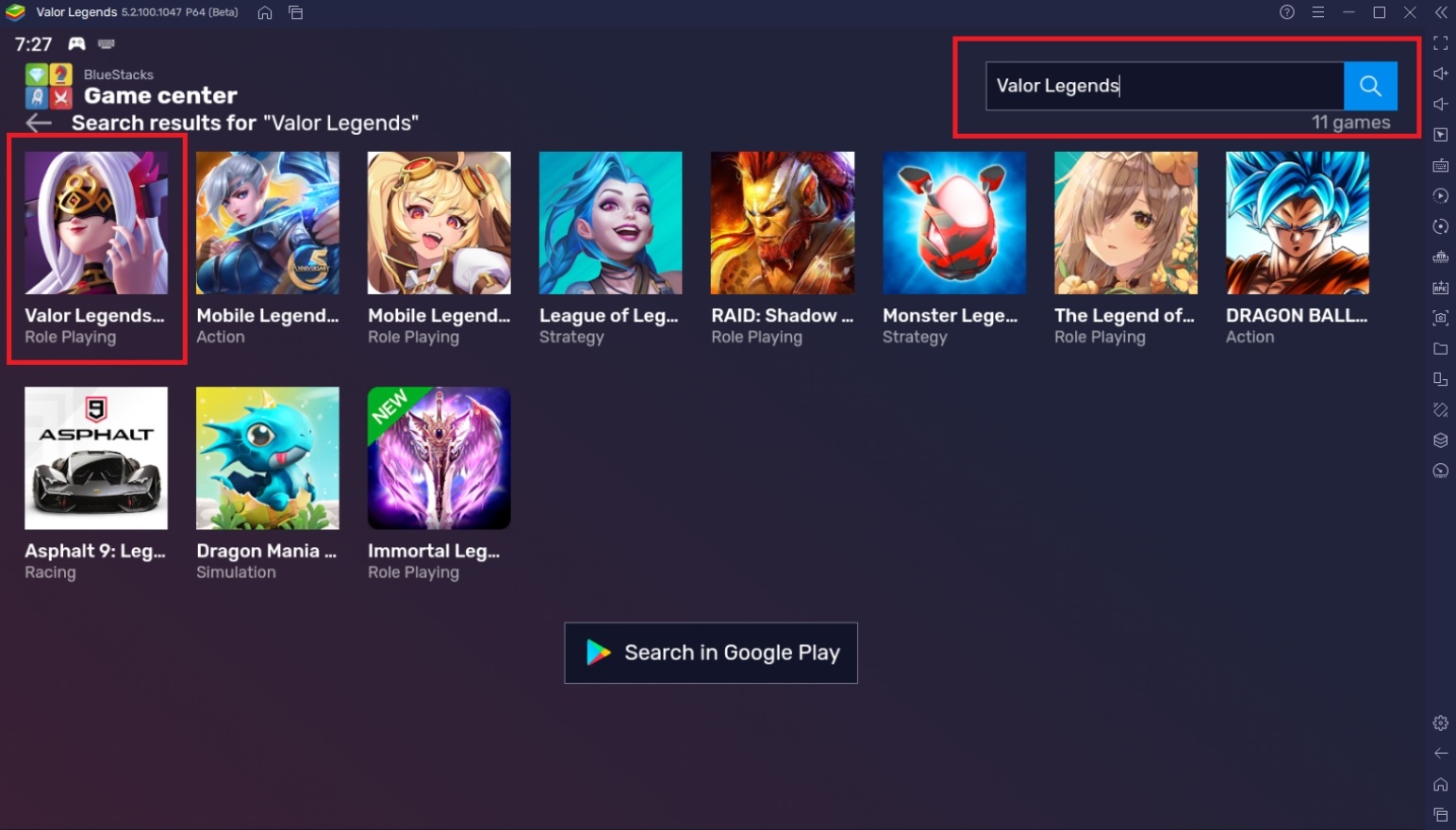 Useful Features When Playing Valor Legends: Eternity on BlueStacks
Now that you know how to download your favorite Android games on BlueStacks, it's time to learn more about why you'd ever want to take your time to play a game intended for mobile use on your computer. For one, BlueStacks offers an array of features that simply make your life easier when playing this game, which is helpful,especially if you want to skip all the tedious parts of playing and only want the parts that are actually fun. Here are some of the features that allow that:
The Multi-Instance Function is a favorite among mobile gamers, especially those that like to play idle games. This function allows players to open two or more instances at the same time so that they can play different games simultaneously without having to go back and forth between tabs. This feature therefore removes one of the most hated parts about playing on the smartphone – only being able to accommodate one app at a time, unless you have a split-screen function, and even then, isn't optimized for most games.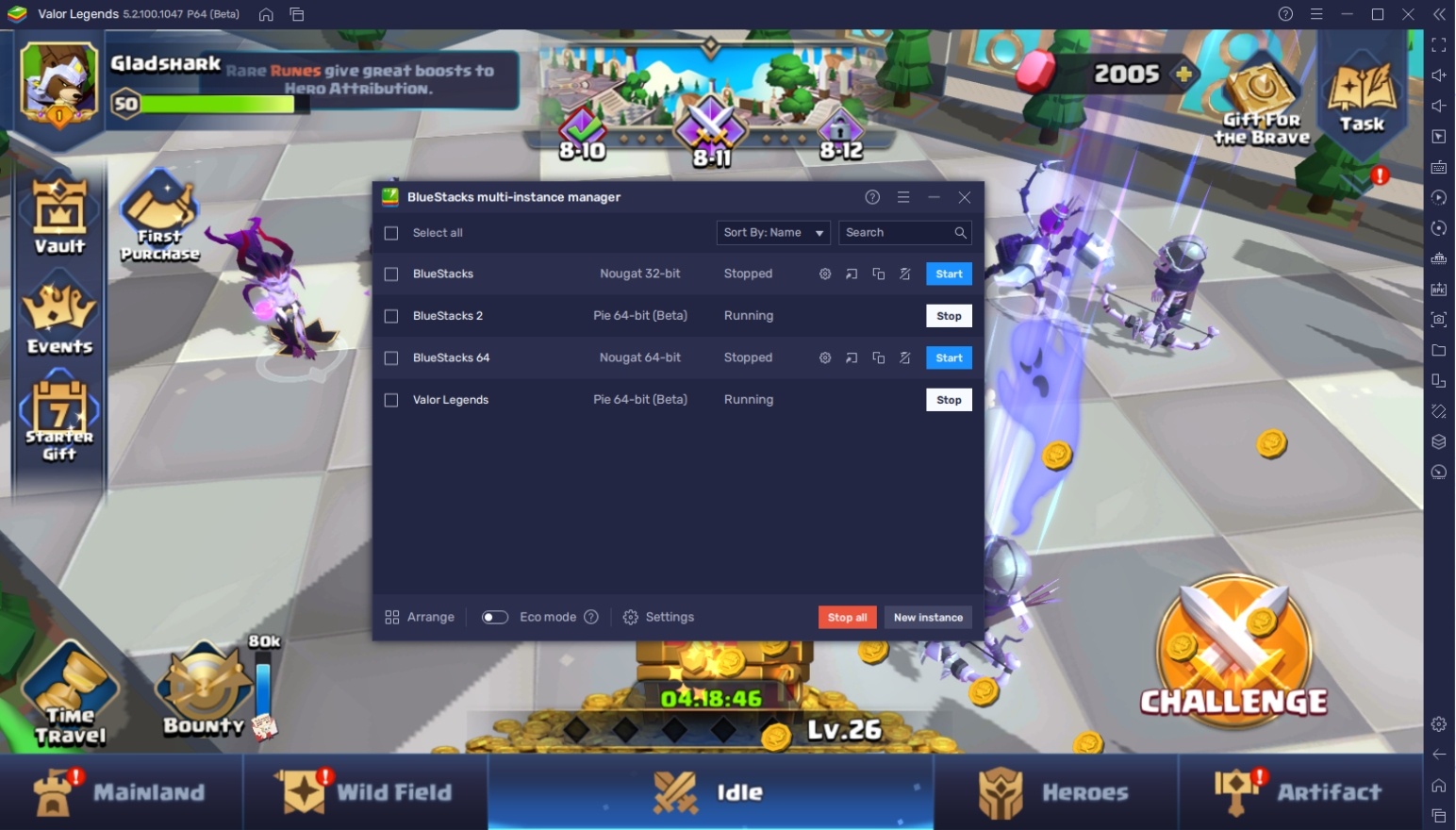 The best part about playing Valor Legends: Eternity is that the player doesn't have to do much to progress through the main campaign aside from clicking on the next stage. Since you're not required to actively control your characters in-game, you can essentially do other things while you let the app run by itself. Also, players can opt to open multiple instances of Valor Legends: Eternity for purposes of Multi-Instance Rerolling to get the most out of their experience playing.
Idle RPGs nowadays aren't completely hands-free since they have a lot of features that players have the option of carrying out. However, with the BlueStacks Macro Feature, players will be able to automatically do all of the manual features of the game. This function works by having you record a series of commands and inputs, saving them in your account macros, and replaying them at a later time. No matter what the task, you can create your own personalized macro for it.
Valor Legends: Eternity has some tedious features like daily challenges and the fact that you have to keep clicking "Next Stage" to proceed in the campaign. With this feature, you can create a macro that does all of those things for you with one click of a button, so that you can do other tasks on your computer without the worry that you might miss out on valuable resources or progression. Creating your own macro is extremely easy and can even be learned by beginners.
The Eco Mode is another great tool that we encourage players to utilize, especially if they are using a combination of the Multi-Instance Function and Macro Feature. As the name suggests, this feature puts your instance into an eco-friendly mode, which reduces the performance of your game, so that your PC won't use as much energy as it usually would when you're playing games.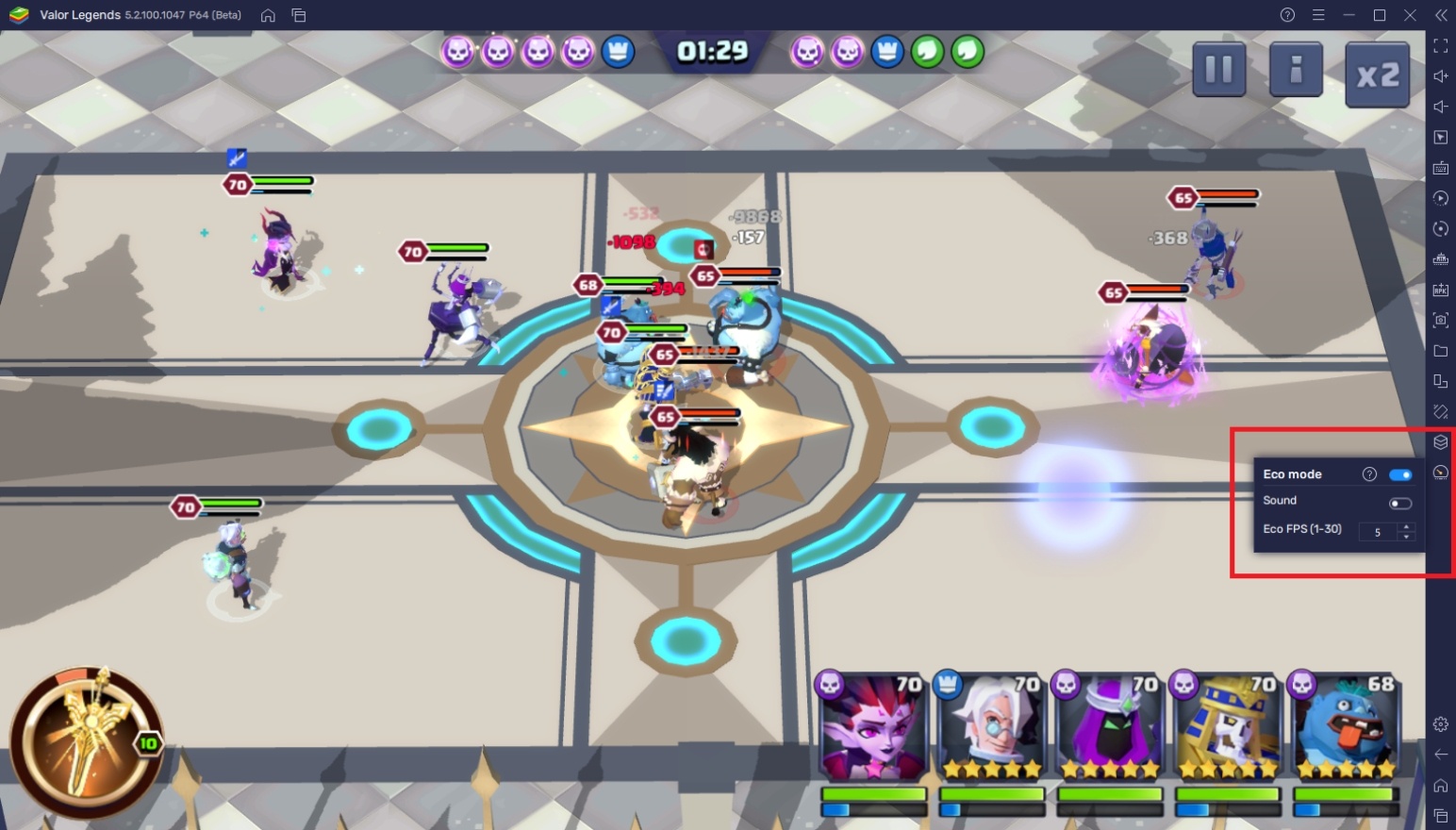 Idle RPGs like Valor Legends: Eternity don't require the player to do anything particularly hands-on, but with the combination of the Macro Feature, you won't have to do anything at all. Turning on the eco mode will help conserve energy consumption so that your bills won't skyrocket either. Even if you don't care about that at all, know that it also helps your PC run more apps so that it wouldn't start lagging or slowing down from running too many instances.
Create Your Own Legacy in Valor Legends: Eternity!
The adventure begins as soon as you open Valor Legends: Eternity with countless exciting game modes and features awaiting you. Playing this game will give you the experience that you've been craving for in your mobile games that you just can't experience anywhere else. Collect all of the heroes, defeat all enemies, and conquer the PvP arena to stand on top of the world with a team that you can call your own.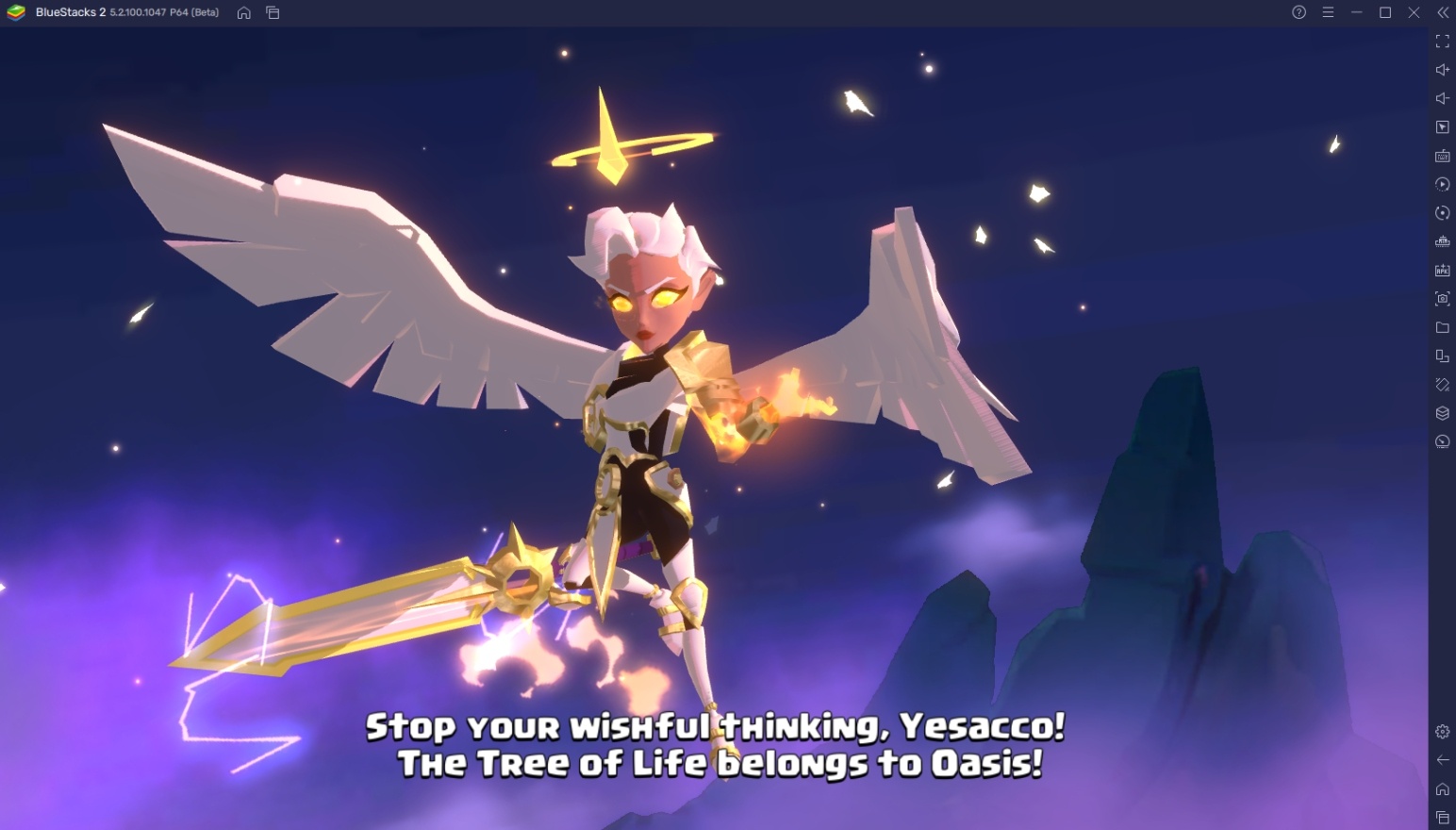 Valor Legends: Eternity will be the game that will take up most of your time once you begin. It's time to take this adventure and download the game on your PC with BlueStacks so that you gain an advantage over your in-game rivals by utilizing all of the features that you now have at your disposal. What are you waiting for? Go forth and create your own legacy in Valor Legends: Eternity!