Game Guides
XP, Coins, Salvage, Fuel, and More: Resource Guide on Wasteland Punk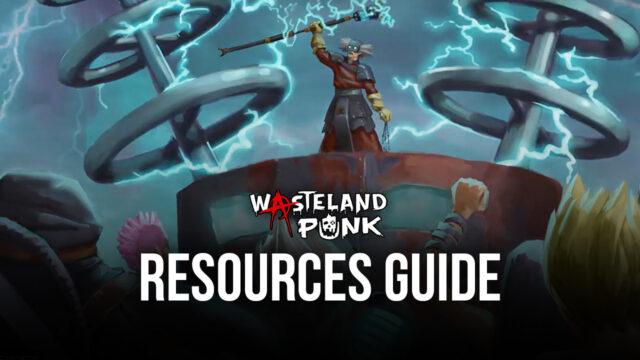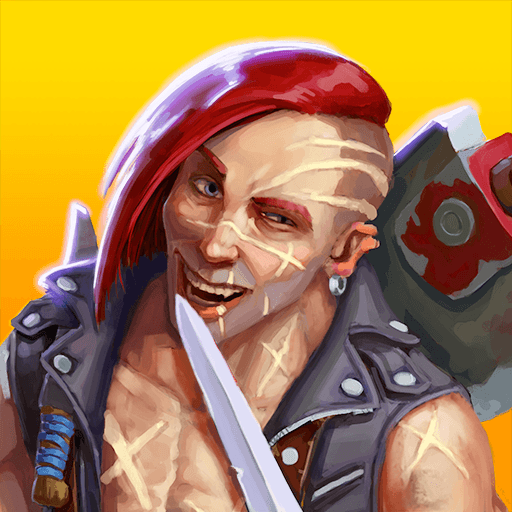 There is not much life left in the Wasteland and because of that, important resources needed to survive have proven to be very finite and are up for grabs by multiple groups willing to kill for it. In this guide, we'll show you where and how to acquire resources when you play Wasteland Punk such as XP, Coins, Salvage, Fuel, and other miscellaneous items that you can use to upgrade your mercenaries as well as facilities in Tombstone, your primary base.
Completing Story Quests
Completing the game's story quests is a great way to start quickly earning XP and coins as well as some salvage.
Often, these quests can be initiated by speaking to other characters through the "Characters" section of the outpost.
Upon starting a story quest, an objective marker represented by a yellow strobe of light (undiscovered) or by a question mark (discovered) will be placed on the map. Getting to the objective may not always be easy as you can randomly stumble upon enemy gangs along the way so make sure that your mercenaries are strong enough not only for the quest itself but also what can come before and after it.
Generating Resources in the Manor
The Manor is a building in Tombstone where you can generate resources like fuel and Scrap for free. This is unlocked after completing a story quest involving the rescue of captives that occurs very early on in the game.
Workers reside in the Manor and you can allocate a certain number of workers to generate a particular resource. Clicking on the '+' icon adds more workers whereas the '-' decreases workers. The time it takes to generate a certain number of resources, regardless of how many workers are allocated to the task, are indicated under "Production Cycle". On the other hand, the amount of resource generated after every production cycle is indicated under "Production". The production rate can be increased by adding more workers to the task but note that there is a limit to how many workers can be allocated to a specific resource.
The entire process of generating resources can be temporarily sped up for three hours by clicking on the "Speed Up" button. You may watch a short ad in exchange for this production boost. It is highly recommended to always enable whenever available as it does not really cost a lot other than 30 seconds of ad-watching.
Upgrading the Manor can be done by clicking on "Expand Manor" and costs Scrap and doing so increases the number of workers available for resource generation tasks.
Also note that each resource has its own storage capacity, and this can be upgraded by clicking on the "Upgrade" button of the resource itself. Like Manor upgrades, Scrap is used for upgrades.
Looting in Expeditions
Looting in expeditions is another way of acquiring XP, coins, and salvage in Wasteland Punk.
Plentiful loot can be acquired from enemy gangs scattered all across the post-apocalyptic land. Stronger enemies drop better loot once defeated and they are usually encountered the farther you drive away from Tombstone.
The general rule is to just find and fight as many enemy gangs as you can to continuously pile up your loot. However, you must always be wary of the amount of fuel that you have left. Keep in mind that you also need to spare some fuel for the return trip back to Tombstone.
It is also highly important to note that you must go back to Tombstone to redeem the loot that you got from enemies. This means that if all your mercenaries happen to die during the battle, all loot will be lost and will not be recoverable.
Before going out on an expedition, do not forget to assign workers on fuel production in the Manor. This ensures that you have a steady source of fuel and you can immediately refuel and get back into the expedition once you unload in Tombstone.
Completing Jobs in the Outpost
The "Jobs Board" located in Tombstone's Outpost offers plenty of rewards and you do not even have to be there to do the job as you can just send out your mercenaries to do it for you.
Missions on the board are updated constantly. The list of missions can be instantly refreshed by paying 500 coins. Most missions posted on the board are free to take but some require you to pay coins to even unlock the mission. Granted, the paid missions give out better rewards.
Every job has certain specifications that you need to meet. Firstly, the cumulative power of the mercenaries that you are going to send out must match or exceed the specified power requirement of the job. Additionally, you also need an available car. If you do not have a car available, you can buy one for 500 coins.
Each job has guaranteed rewards and possible rewards. Guaranteed rewards are given to you once the job is completed and possible rewards can only be obtained when you meet the required specializations. The mercenaries you send out must have the same classes as the ones specified in the required specializations to acquire all three possible rewards.
The job itself can take at least one hour to complete and during that time, the mercenaries and the car used for the job are going to be unavailable until they finish. You can immediately finish a job by spending power cells.
Completing a job increases your fame as well as the relationship level with the faction that you did the job for. Depending on your fame level and relationship level, you can earn at least a 5% bonus to XP and coins after every job. This bonus percentage can increase as fame and relationship level increases and levels up.
Buying from the Shop
You can always spend your excess coins or power cells in Jack's shop to instantly acquire needed resources.
Jack's Shop is unlocked after rescuing Jack in a quest that happens early in the game.
Similar to the Jobs Board, the list of items that the shop sells refresh from time to time and this can be instantly refreshed by spending 500 coins or by watching an ad. You can receive store discounts when you increase Jack's level. He can be leveled up by continuously buying things from his shop.