Game Guides
Willy Wonka Casino – Tips & Tricks To Win The Jackpot on PC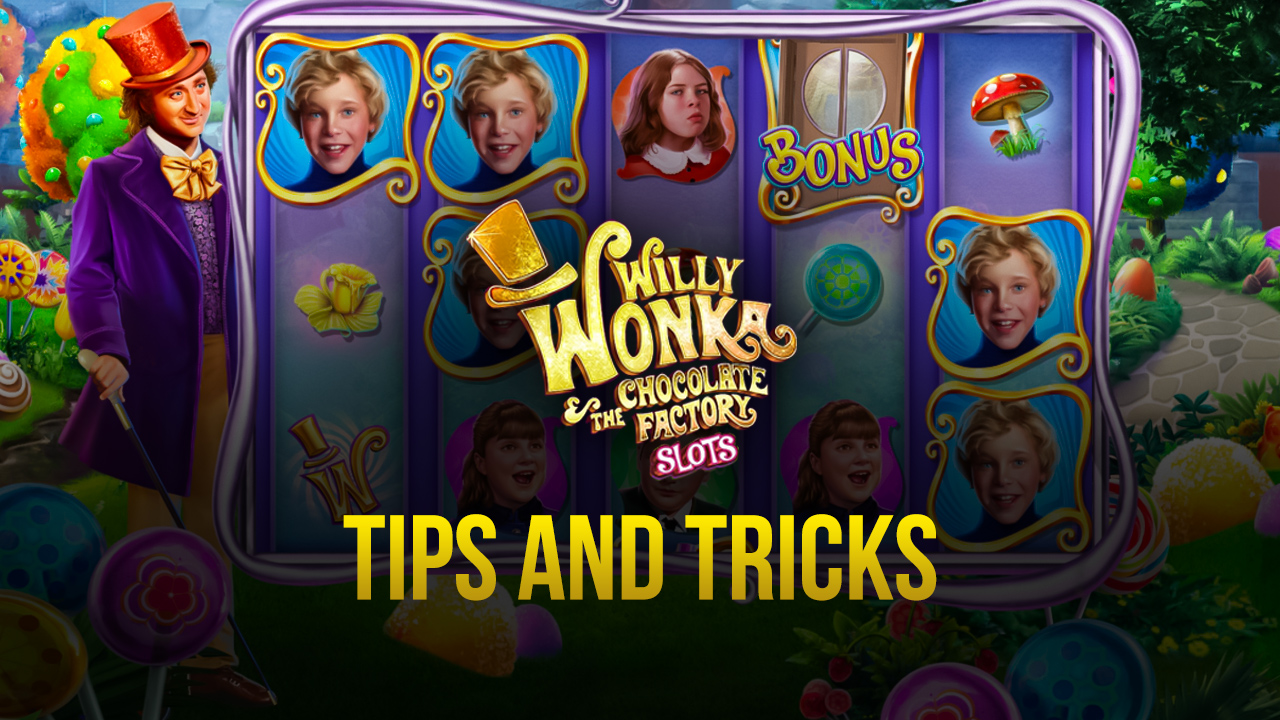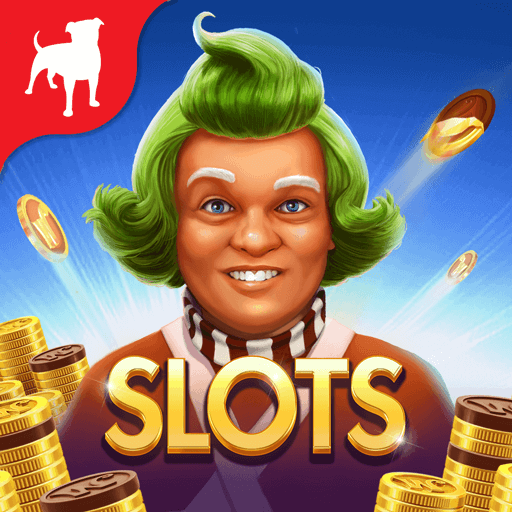 Just the thought of winning the ultimate prize in Willy Wonka Casino can motivate a player to bet all of his credits for a chance to win the jackpot. Every high-stakes player guilty pleasure comes from betting ridiculous amounts of credits just to feel the thrill of doubling your bet or going home with nothing at all. Watching your reels spin can feel like a lifetime even if it only lasts for a few moments when everything you currently have is on the line in this game.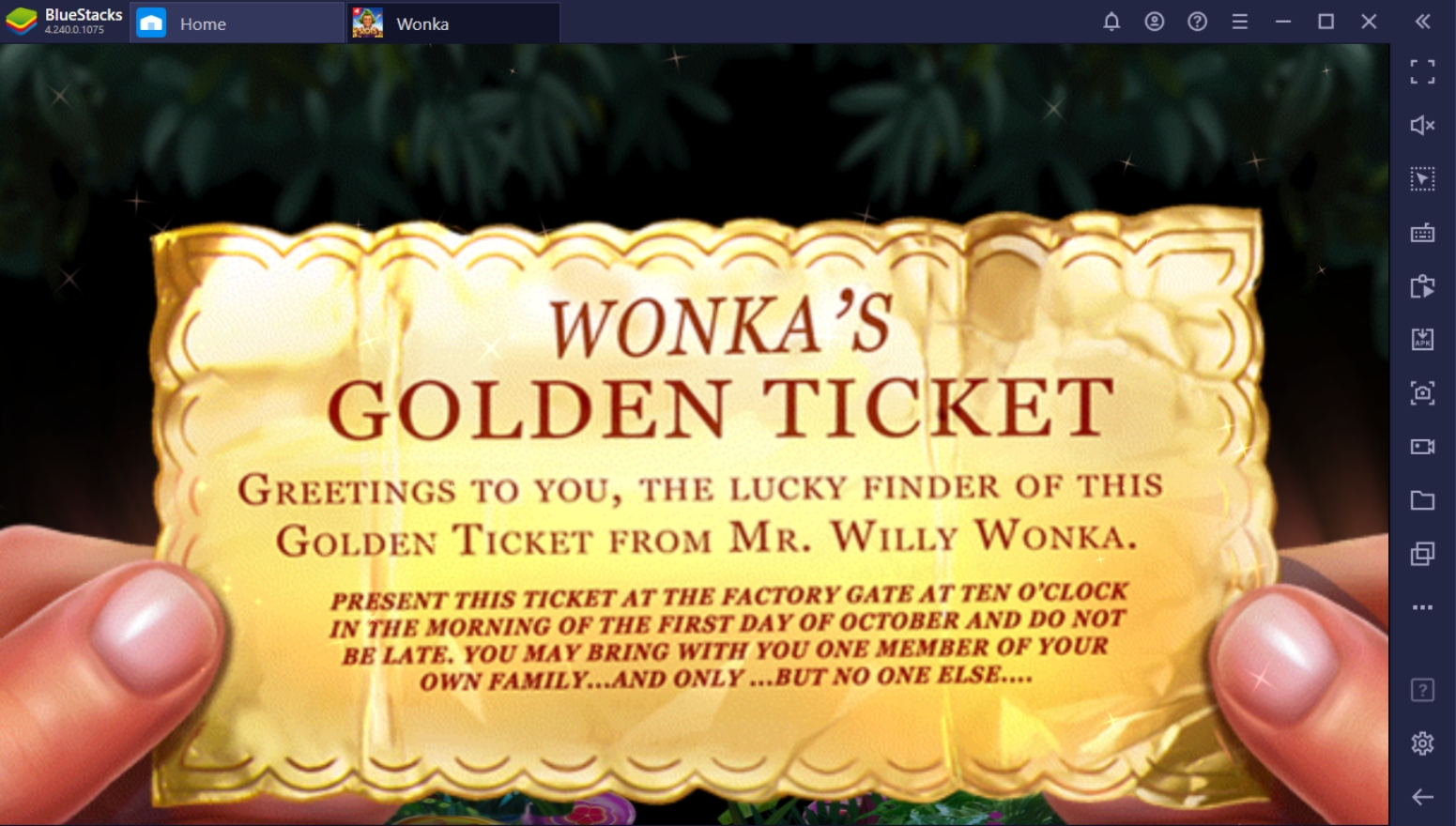 Even though the concept of betting high to win more prizes is the right mindset, there are smarter approaches to making your dream of winning the jackpot more realistic. Real professionals know that when it comes to the casino, there are certain strategies and tactics that they need to follow so that they won't lose everything by going in blindly. Let's face it. Unless you're the very embodiment of luck itself, there are times where we're losing more credits than we are winning them.
Controlling Your Bet
It can be pretty tempting to bet a large amount of your credits for the sake of increasing the winning prize per pay line. On the other hand, players also feel like it's a bit scary to place a bet that's higher than a certain amount because they feel like it'll cause them to lose all their credits. Both these mindsets are understandable but if you want a faster but more secure way of earning credits consistently, you should follow a certain threshold when making your bets.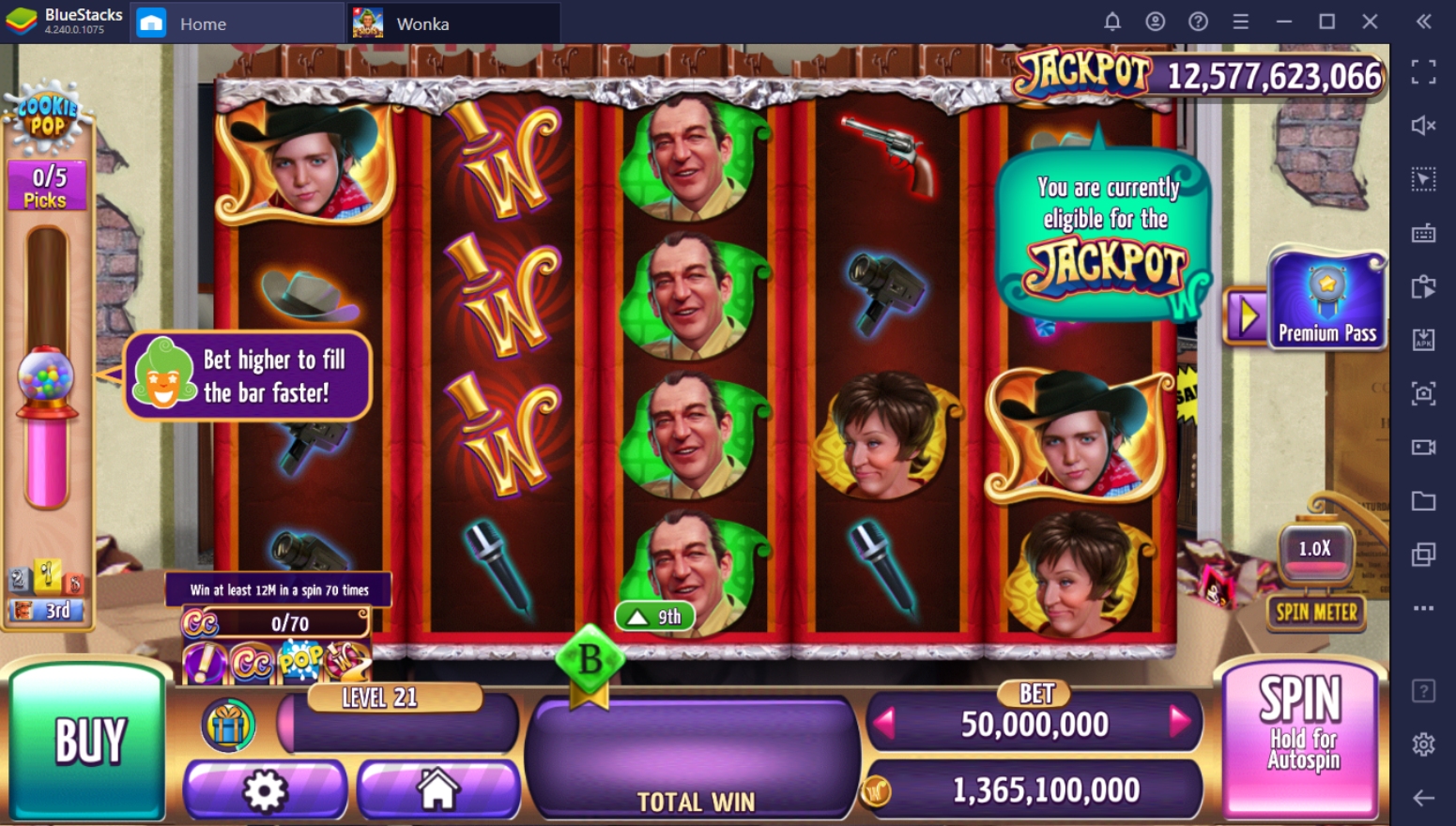 A good way for you to win bigger prizes in a safe way is to always bet 5% of your credits. This number allows you to win a substantial amount of credits but give you enough games for a chance to win back your losses. Keep in mind that if you intend to follow this method, you'll need to actively change the amount of your bet every few spins to adjust it accordingly. This means that whether you're winning or losing, your bet changes to apply 5% every time.
Stage Advantages
Choosing the right stage is an important part of playing the game. Certain stages can give you an advantage depending on your minimum bet, specifically, stages on the higher stages which have a higher paytable compared to stages on the lower levels. The higher you climb up the ladder, the better the prizes will be as well. Once you've reached a certain floor, you'll realize that big wins on the lower floors are only the standard bet on the current floor you're in.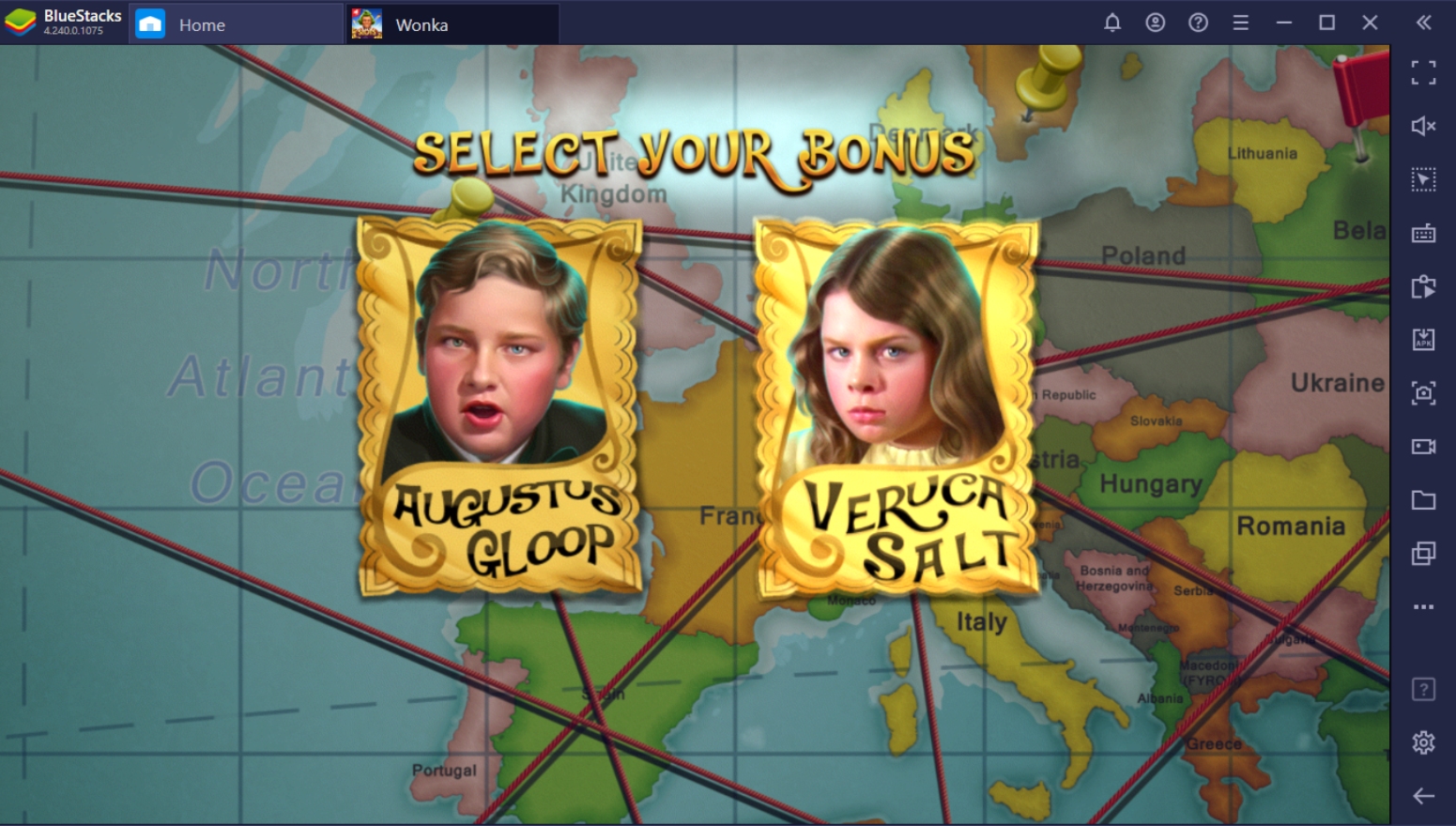 The main concept of utilizing stage advantages is to change your chances of winning. In the Willy Wonka Beginner's Guide, we mentioned that different stages have different stage bonuses. Studying these stage bonuses will give you a better chance of understanding how the reels work and determine which stages are more favorable for you. Of course, winning on these stages still rely on luck.
Checking Mini Games
Playing on the slot machine can feel like a drag. When it comes to this point, it's time to refresh your mental state by trying out some minigames available at the lobby. This can be a good way to extend your playing time so that you'll be able to rediscover a bit of motivation to play the game again in a while. Not to mention it's a good chance to earn some credits on the side.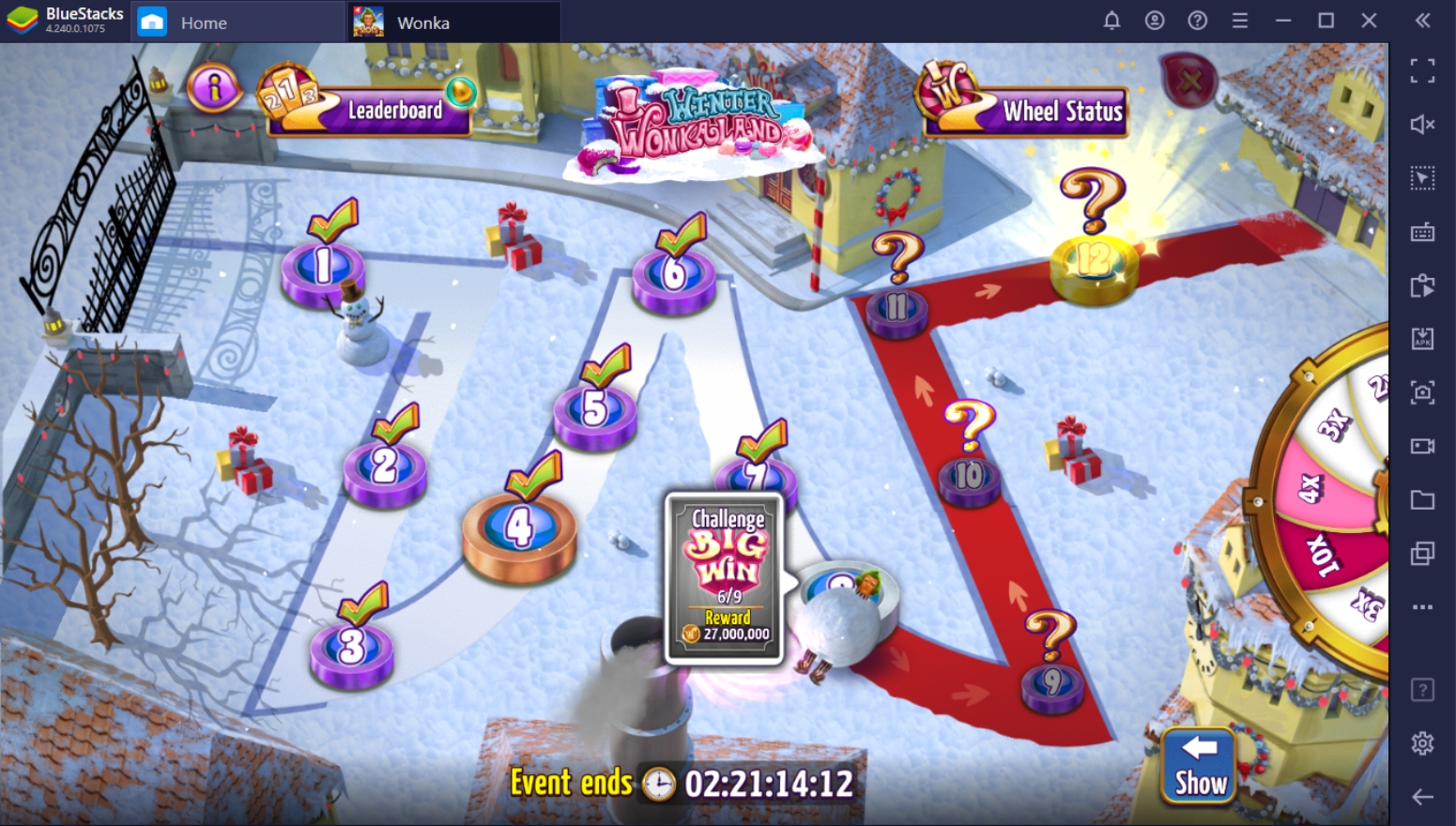 There are a lot of minigames in Willy Wonka Casino. Some of them are completely unrelated to slot machines and won't cost you your credits. Others are just promotional stuff but they're still enjoyable even if you can only play them for a limited number of times per day. These minigames change every time the game introduces a new event or update.
Quit While Your Ahead
They say that a person who knows when to quit is a person who's more likely to reach the goal. Well, I made that up but the point is that quitting is an important part of the game. Don't misunderstand, we're not forcing you to quit the game entirely. Quitting means that it's time to take a short break from the reels whether it's because you've won enough credits or if you've lost too much.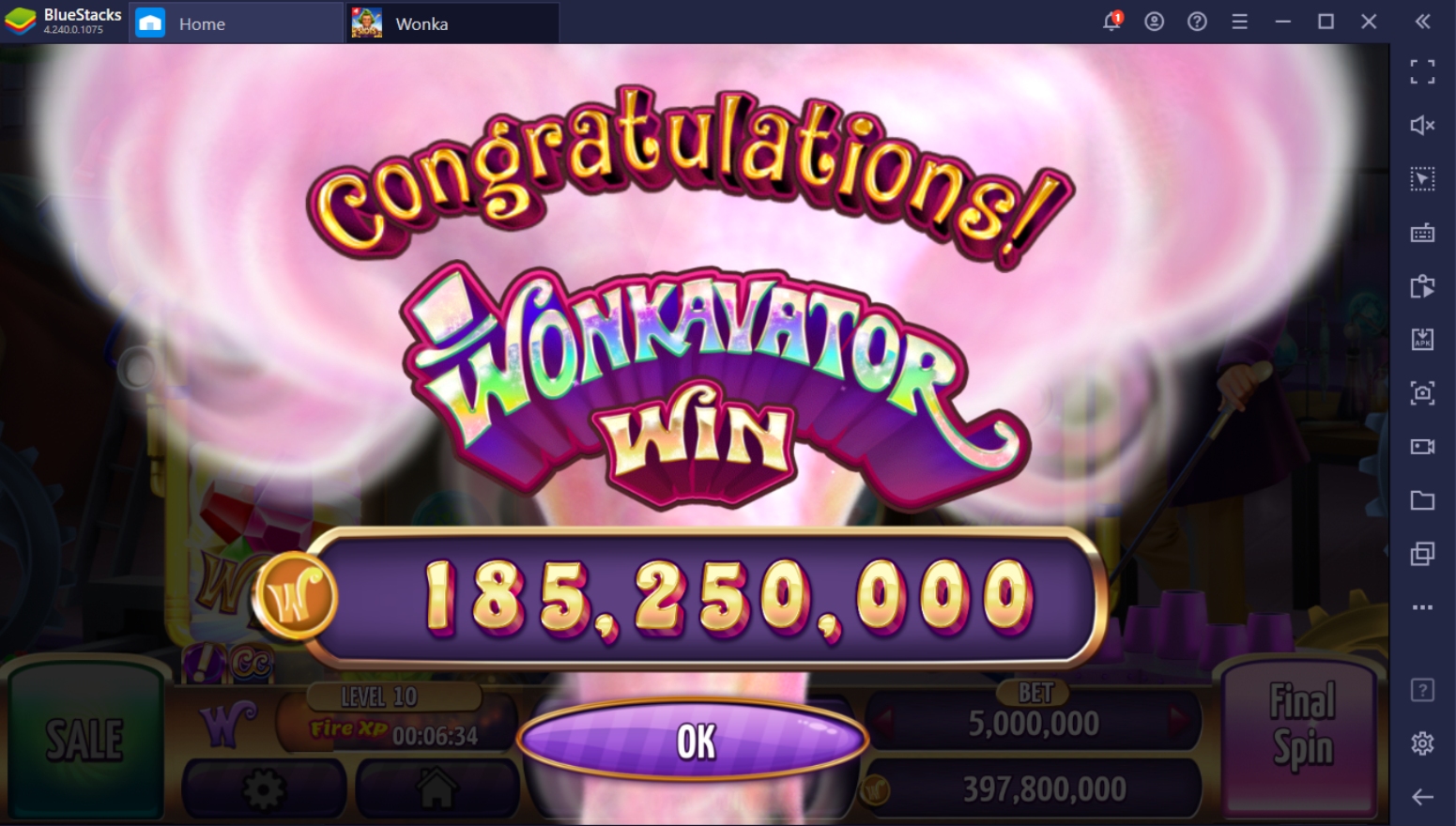 Once you've doubled your winnings in Willy Wonka Casino, you might think that your luck is just starting to build up so you'd be pretty tempted to play a bit longer to test if you can triple your winnings. That may be true, but like all things, luck can run out. Once you're on a losing streak, you can also feel tempted to win everything back. Taking a break can reset your chances on both these circumstances and improve your situation the next time you open the game.
The Jackpot Prize
The ultimate goal for all casino players is to win the jackpot prize. In Willy Wonka Casino, you can compete for a Jackpot Prize in specific stages where the current prize pool is shown on top of the stage icon. This prize pool constantly increases by accumulating bets from other players who are participating in the event. This prize pool resets once a player wins the jackpot and the value decreases significantly but will begin accumulating more credits again almost immediately.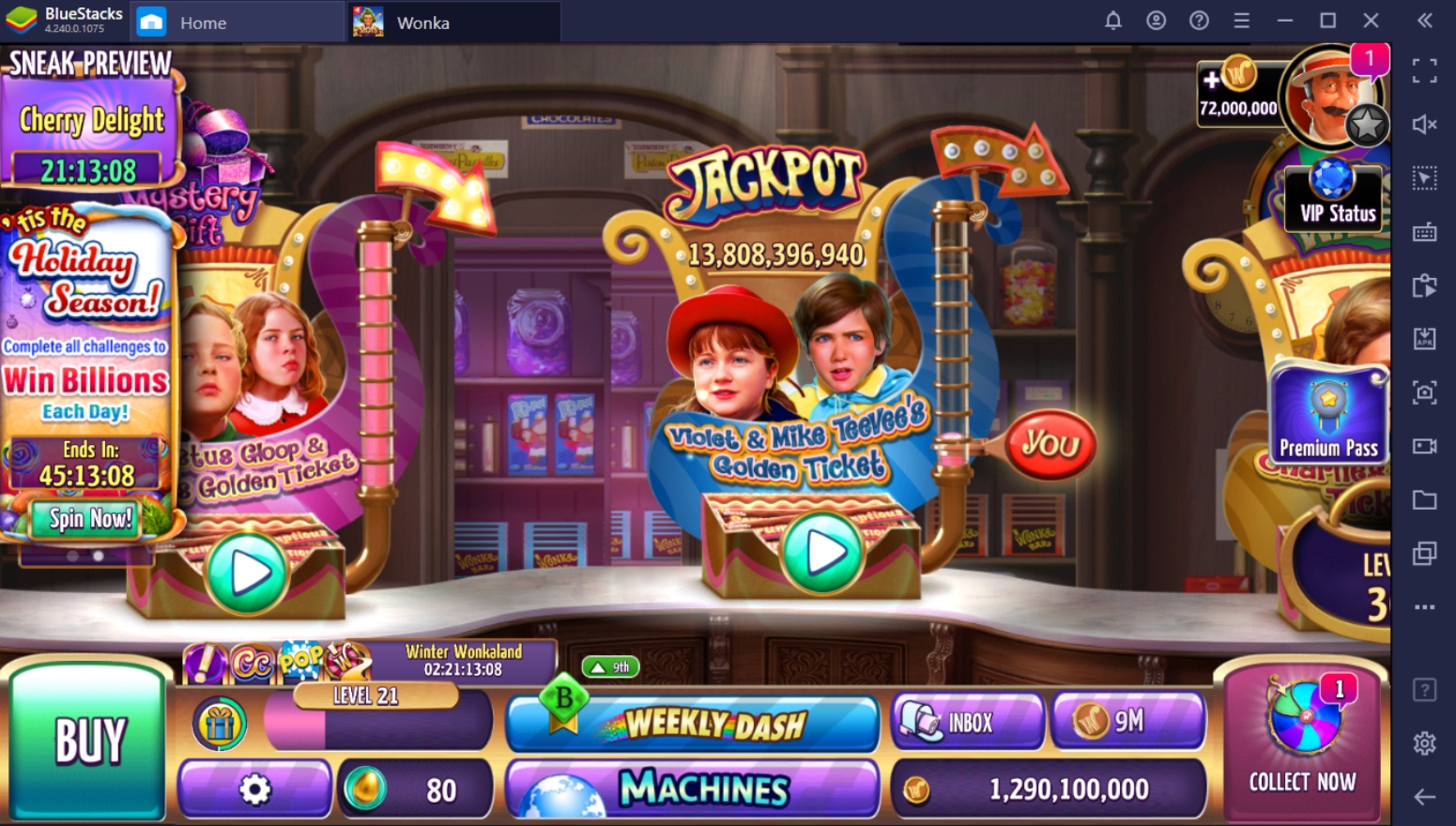 To compete for the Jackpot prize, you'll need to bet a huge amount of your credits on that stage. The higher the amount you bet, the better the chances of you getting the jackpot prize. Players who are just starting out in the game might find it impossible to even attempt to roll for the jackpot because of the limited amount of credits that they currently have. The minimum credit pool that you might need to even compete in this mode is 10 Billion credits. So it's better to start saving up your credits to get to that point so that you can play for the jackpot too!