Game Guides
How to Get the Best Gameplay Experience with Ys Online: The Ark of Napishtim on PC Using Our BlueStacks Features and Tools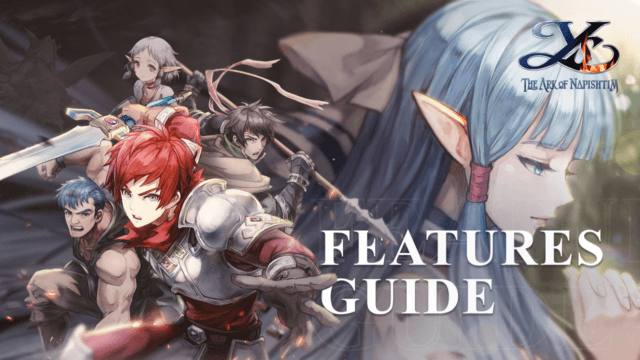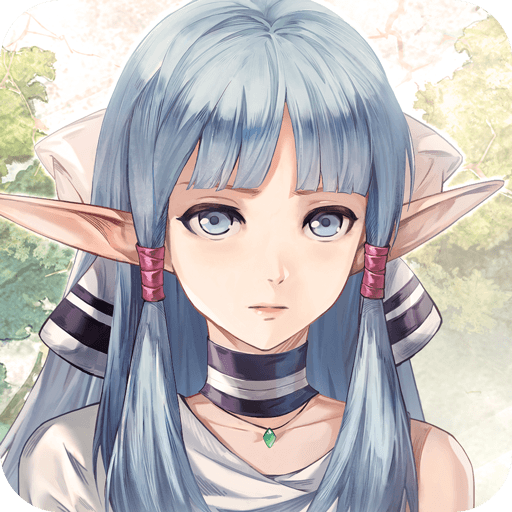 When it comes to action games like the Ys series, you need to have lightning-fast reflexes, as well as the proper tools in order to survive and defeat your enemies. The new Ys Online: The Ark of Napishtim is no exception since it's not only an adaptation of the popular PS2 action game for mobiles, but it also has challenging combat and powerful enemies at every turn. In this sense, if you want to get the best experience with this game, then you'll definitely want to play Ys Online on PC with BlueStacks, and enjoy it on your large computer monitor, and with the superior performance that only your PC can provide.
However, performance and graphics aside, BlueStacks also has a variety of tools and features that you can use to improve your experience even further. And especially for games like Ys Online where controls and handling is so important, our Android app player lets you easily play with your mouse and keyboard, or even with your gamepad, so that you can have much better control over the battlefield at all times.
In this brief article, we're going to talk about how to configure your BlueStacks to get the best performance and graphics, and also how to use the Keymapping Tool to set up the best control schemes when playing Ys Online on PC.
Optimize Your Settings to Get the Best Graphics and Performance
Ys Online: The Ark of Napishtim is identical to its predecessor on the PlayStation 2 in story, but differs in basically everything else. One of the most notable differences in this regard are the graphics, going from top-down 2D low-res visuals, to stunning 3D graphical excellence. Seriously, while the gameplay might be a departure from the original, the graphics this time around are a feast for the eyes.
In order to get the most out of your game's visuals, however, you might need to perform a few tweaks and adjustments both to your game, as well as to your BlueStacks client. But don't worry, we'll be here to guide you all the way. To optimize your graphics and performance, simply follow these easy steps:
Go to your BlueStacks settings by clicking on the hamburger icon on the top right, and navigate to the "Performance" section.

Set your emulator to use 4 CPU cores, 4 GB of RAM, and the Performance mode on "High performance". Lastly, set the FPS slider underneath to at least 60 FPS, and finish by clicking on "Save changes" on the bottom right.

Launch Ys Online and go to the in-game settings.

In the "Graphics" section, set them to "High", and make sure to enable the "High FPS Mode" checkbox.
With these simple adjustments, you ensure that your game is running with the best graphics that it can produce, and with the smoothest frame rate possible.
Play on Mouse and Keyboard to Get the Best Controls
One of the main aspects that Ys Online does differently than the original game on the PS2 is definitely the gameplay, adopting a more traditional mobile MMORPG control style. For those who have played any other games of this genre on their phones, Ys Online will probably be quite familiar, as it uses the same left virtual thumbstick to move your characters, while the right side of the screen is where you'll find all your attacks and skills, as well as any other buttons for interacting with characters in the field.
If you were playing on your phone, you would inevitably run into many different issues, most of which stem from the fact that you're playing with virtual controls as opposed to actual physical buttons. However, if you're playing Ys Online: The Ark of Napishtim on PC with BlueStacks, you can use the Keymapping Tool to play the game with your mouse and keyboard, and significantly improve your experience in the process.
Players can access the Keymapping Tool at any moment while in-game by pressing Ctrl + Shift + A. This input will bring up the Advanced Editor component of the tool, which will let you view your current key bindings, modify them by clicking on them, or even add new ones by dragging them from the rightmost panel and dropping them wherever you need them on the screen. And when you're done tweaking your controls, remember to click on "Save changes" on the bottom right to implement your modifications.
With BlueStacks, you'll be having a much better time with Ys Online, not just because you'll be enjoying it on your large PC monitor, but also because you'll have access to superior controls. However, if keyboard and mouse isn't your thing, then you might want to play with a gamepad…
Use Your Gamepad for Maximum Comfort
BlueStacks doesn't limit you to just one control scheme; it also lets you enjoy any feasible games with your gamepad, so that you can enjoy it from the comfort of your couch and on the big living room TV, like any of your other console games. Or at the very least, it lets you play Ys Online on your PC with your gamepad.
This is made possible also through the Keymapping Tool, and is activated automatically as soon as you plug in a compatible gamepad to your PC via USB or Bluetooth while BlueStacks is running. Whenever you do so, you should get a notification on BlueStacks indicating that a controller has been connected. Afterward, whenever you access the Advanced Editor (Ctrl + Shift + A) while in Ys Online, you'll be able to click on the "Gamepad" tab on the upper part of the screen to switch to the gamepad bindings.
Configuring these controls is pretty straightforward; simply click on each binding with your mouse, followed by pressing the button on your gamepad you wish to assign to the corresponding function. The only exception to this are the movement controls, in which you must click on the gear icon beside the virtual joystick, and choose whether to use the controller's analog sticks or d-pad to control the movement. And once you're done setting up your control, remember to close the editor by clicking on "Save changes", just like you did before.
Whether you want to get the best gaming experience on your PC using traditional mouse and keyboard controls, or you want to relax gaming with your gamepad, BlueStacks can give you the best experience when playing Ys Online: The Ark of Napishtim on PC.