Game Guides
Zombie Shooter Guide to Gear and Skills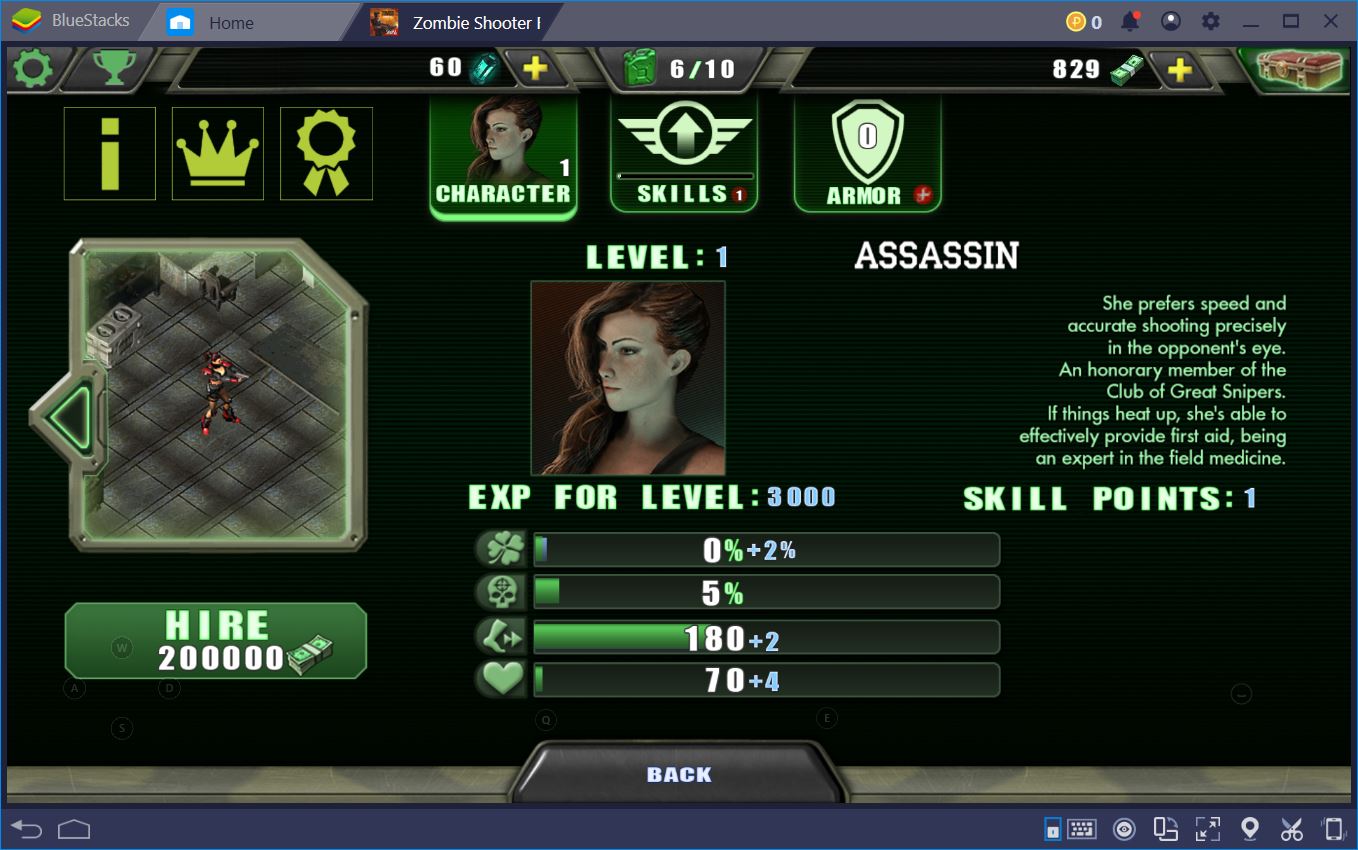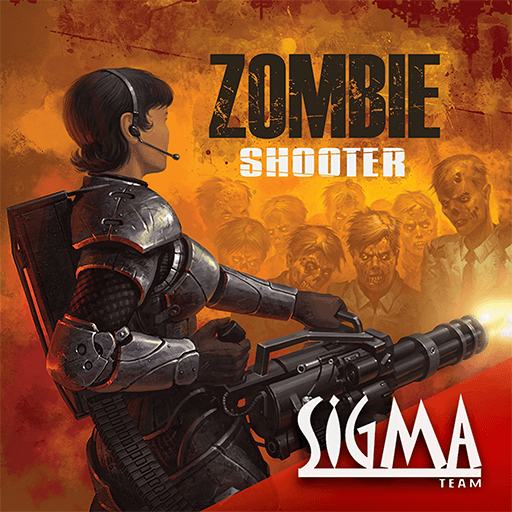 Every mobile action game has its caveats, particularly when loot boxes and premium currency are used to push more powerful items. Zombie Shooter is no different, which is why we thought of creating a guide to gear and skills in order to help you avoid spending real-money on good weapons. If you've read our general guide to the game, then you probably know that we're using our trustworthy Beretta shotgun, which we lovingly refer to as Crowley, to cull down the dozens of zombies raining down upon us.
With tens of weapons grouped in 10 larger categories, numerous pieces of armour, additional supplies in the form of grenades, drones, and even neuro-implants, managing your gear and skills can be a little difficult – especially if you just want to shoot everything down with no other worries. Fortunately for you, we've put together this handy little guide to get you started and on your way to legendary gear. With our help and a bit of luck, you might even be able to get your own Crowley.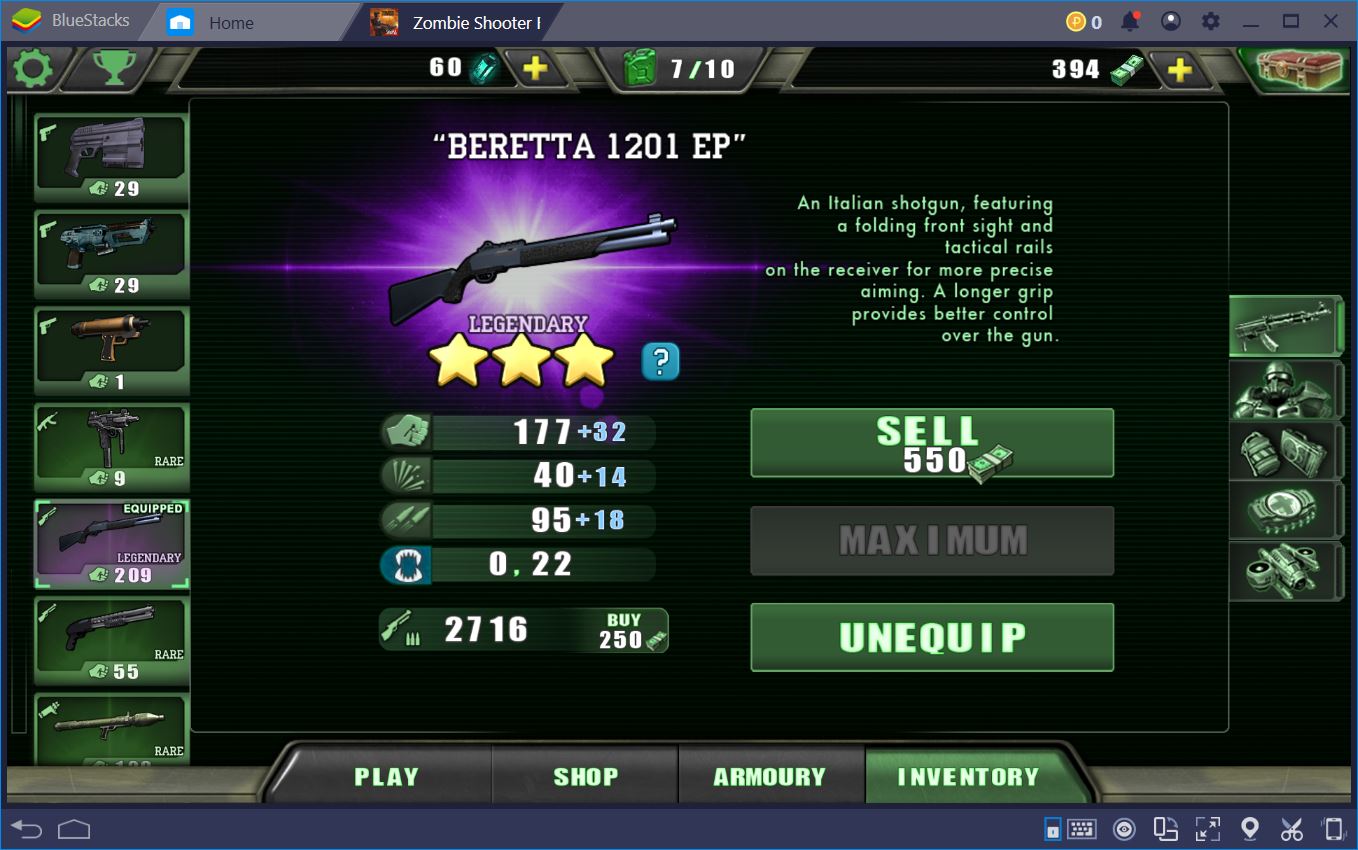 The Stormtrooper: Your Starting Character
So far, Zombie Shooter has only two characters, the Stormtrooper, your starting one, and the Assassin, who costs a whopping in-game $200.000 to unlock. The good news is that you don't need premium currency or real-life money to get her. The bad news is that you'll be spending many a good hour farming the necessary amount of cash to hire her services, as the average campaign reward is $2.4k. On top of that, you'll also have to spend some money upgrading certain items, as well as repairing your gear. Although she doesn't come cheap, she is deadly effective at exterminating zombies.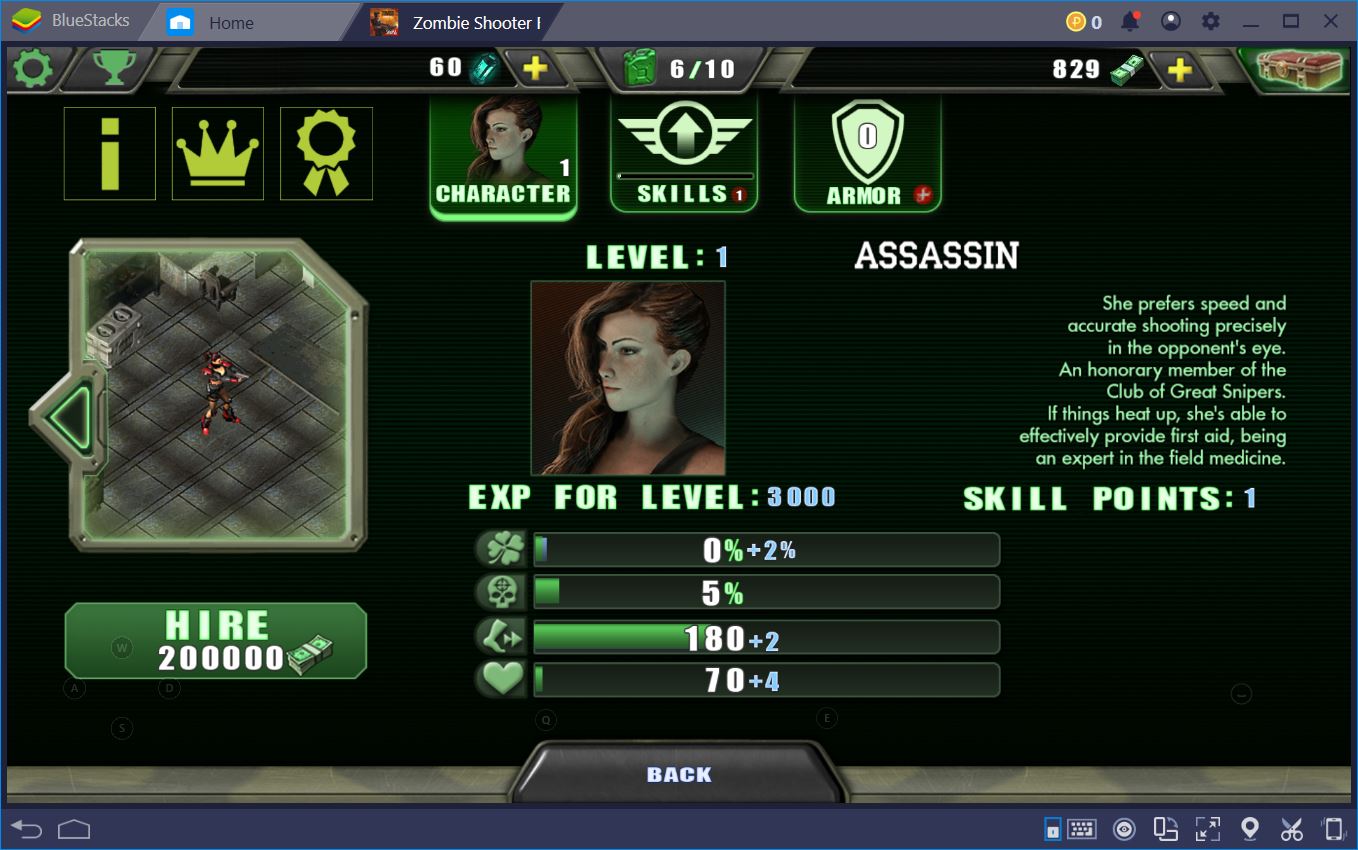 For now, we're thankful we have Stormy Joe to help us out. What won't cost money and you should absolutely do is upgrade his skills. As our faithful soldier progresses through challenges and the main quest, you'll notice that his experience bar goes up towards a new level. Each new promotion gives you a skill point you can put to good use. There are four talent trees where you can spend the latter, namely Main Weapon, Secondary Weapon, Electronics, and Special Skills. So far, as you can see, we have already put 3 points in our main weapon.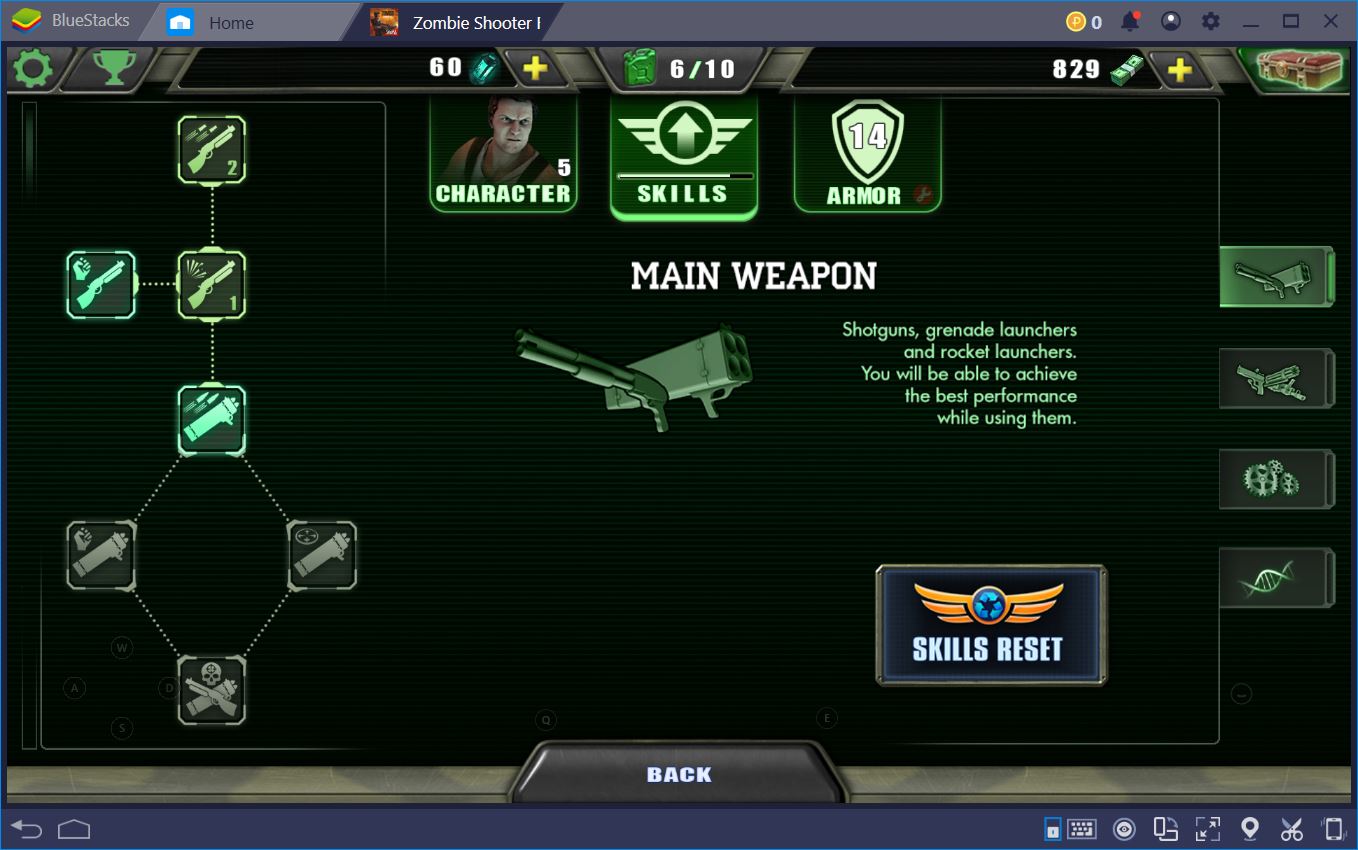 As a rule, you should spend these points with great care, since they don't come cheap or easily. We chose to improve our shotgun rate of fire, as well as the shotgun spread. Afterward, we'll also enhance the overall shotgun damage. What you need to remember is that, if you don't use shotguns, the upgrades provided to you by the unlocked tree skills will essentially be useless. While this does make the game progression a bit more intricate, we found it quite restrictive, since it meaningfully reduces the types of builds you can play effectively.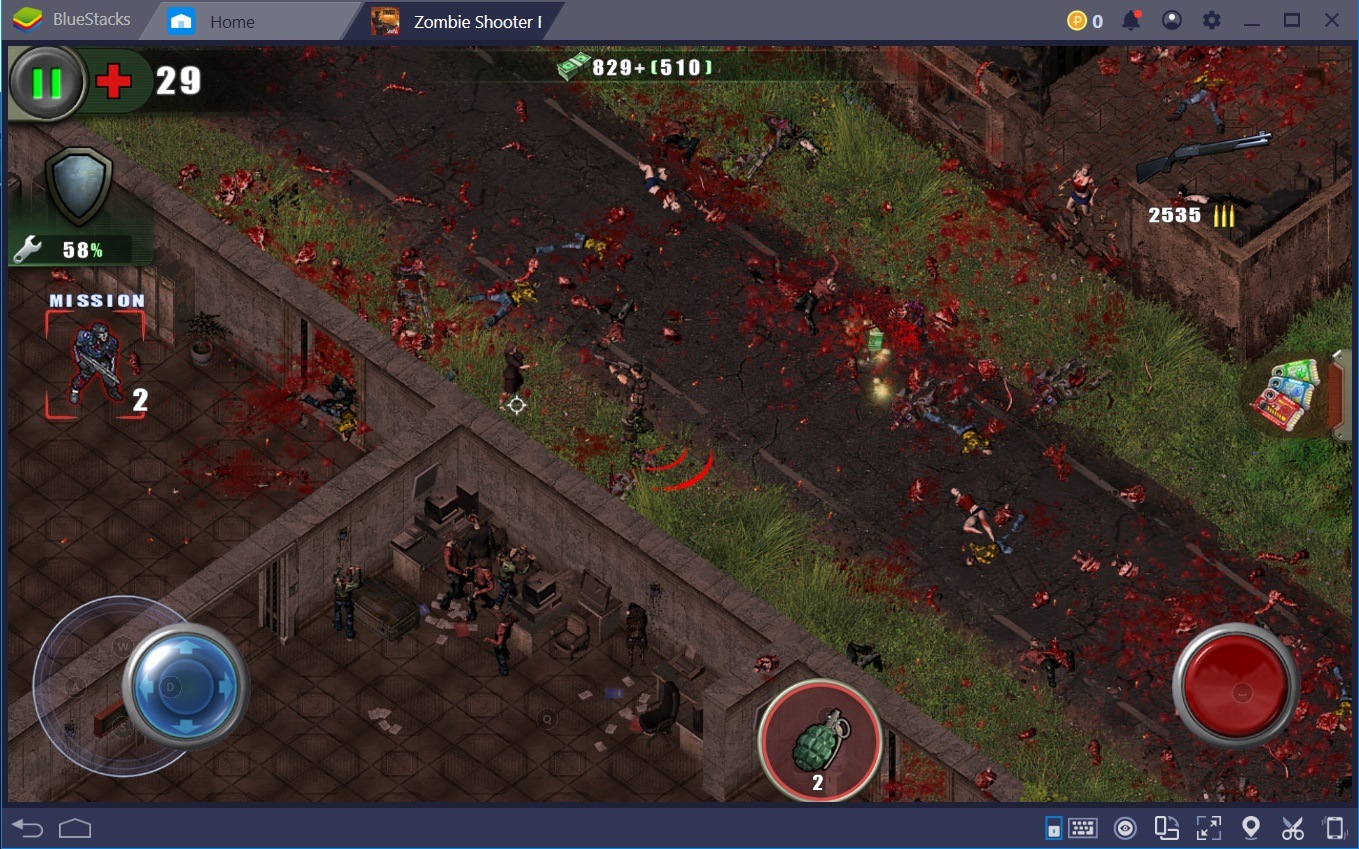 Still, this is the reason why our Crowley is so effective now. Nothing can stand in our way even when we don't have the money to repair the drone and have it by our side. Of course, it's also the fact that we're playing the game on BlueStacks, rather than a mobile Android or iOS device, that makes our performance noticeably superior.
The Gear
As you may have noticed, there are multiple types of weapons available, but you also have some armour you can equip to protect your Joe from the pouring legions of infected. Unless you spend some hard-earned cash on a Marine Case, these protective items are not that easy to come by. When you do get a piece of gear, make sure to keep it in mint shape by repairing it often. By the looks of our battle-worn leather armour and huntsman boots, you can tell we've been busy cleansing the woods and the facility.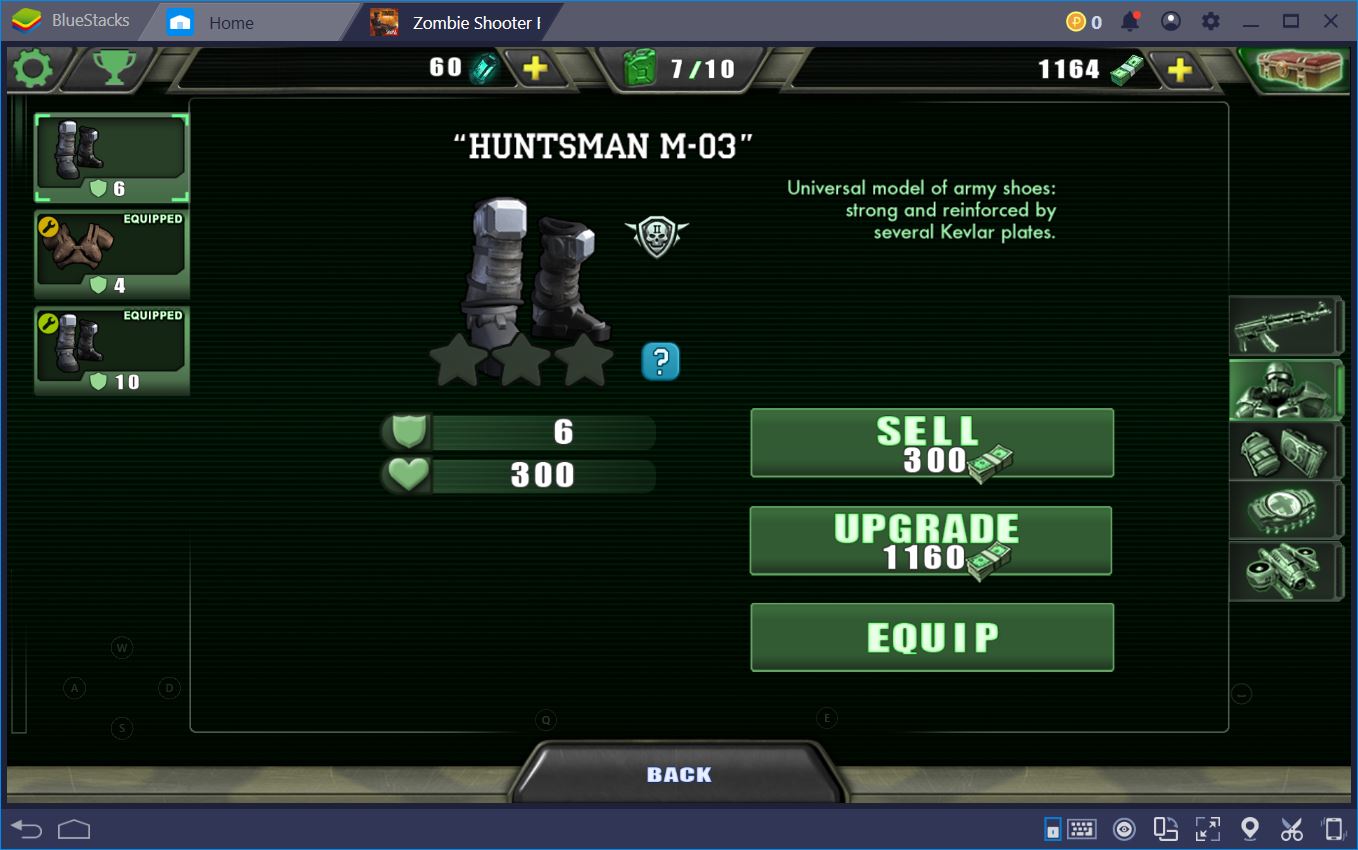 An interesting aspect about Zombie Shooter that reminds us of other games flirting with the idea of transhumanism (Deus Ex, for one) is that you can install and upgrade neurological implants on your character. The first one you get improves your health, but since we found it to be quite unimpressive, we switched to one that can improve our critical chance and fully upgraded it. Since we're not getting hit that often, we might as well take advantage of how much we shoot and capitalize on that.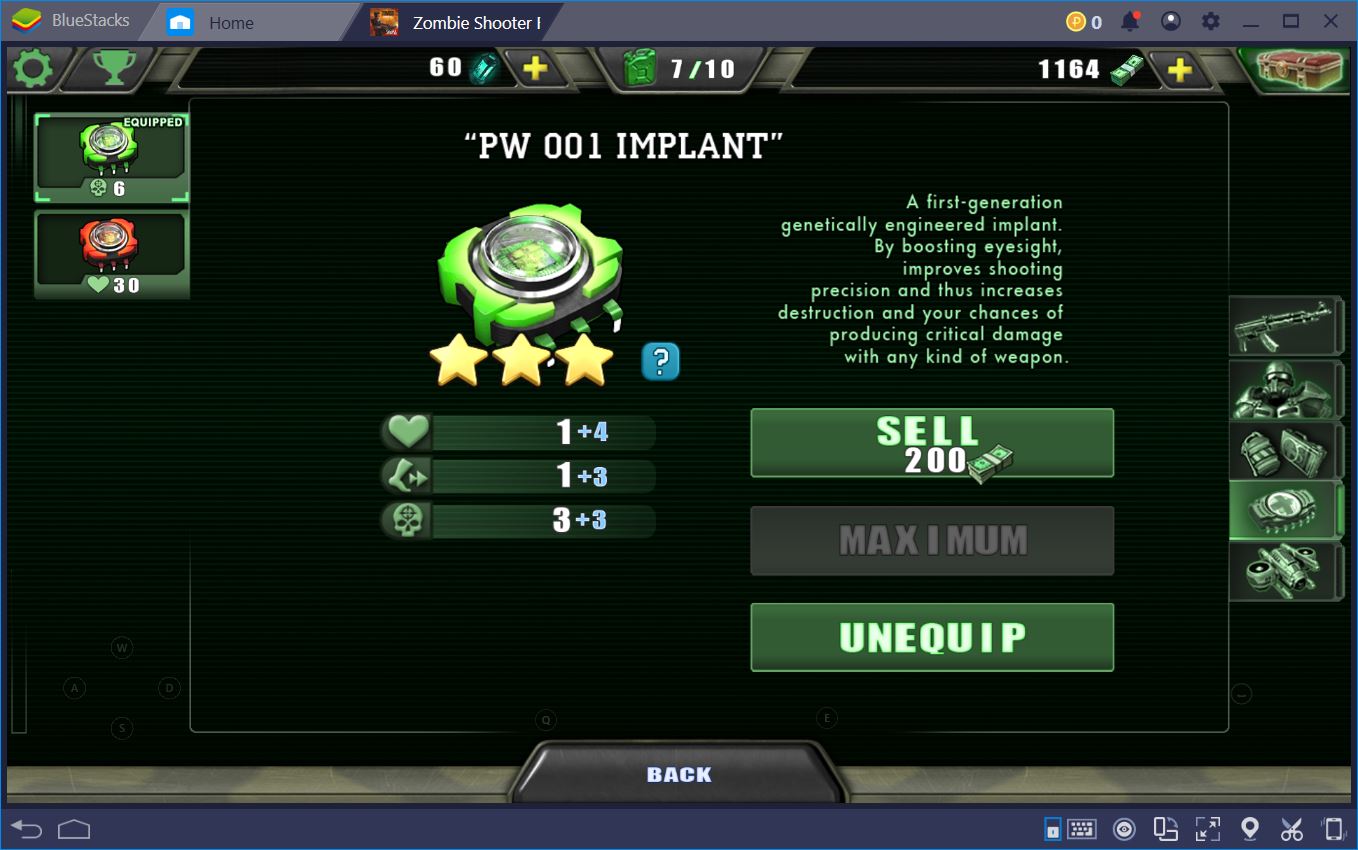 Although some zombies shoot back, we found that the bulk of them just want to get up close and intimate, so the Beretta with Vampirism special stat gives us tons of survival to successfully evade the swarms and keep them at bay with our rain of shotgun shells. If you want to get the most bang out of your buck, don't forget to upgrade it to three stars.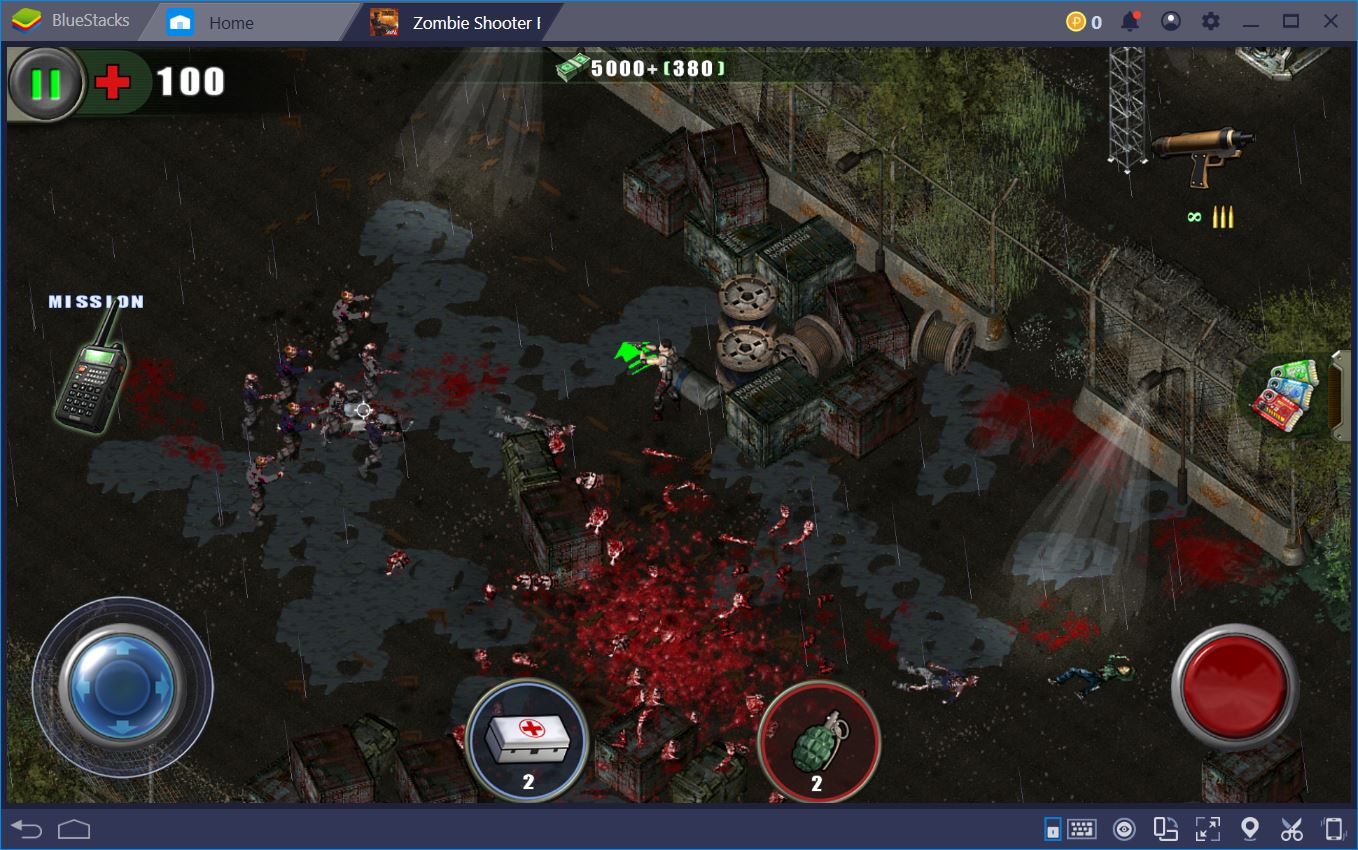 If you go down the same route as we did in terms of weapon use, we'd also advise you to go for the Shotgun Master talent under special skills. It will take some time to get to it, since you have to put 1 point in Grenadier and 1 in either Bulletproof Vest or the Big Guy, but it's totally worth it. Just think of the fact that with one skill point, you can enhance both your shotgun damage and spread. Without a doubt, it is the best skill for this build.
Exterminate the Walker Contagion with BlueStacks
Because skill resets are so harsh and unforgiving, at no less than 249 power cells each, it is imperative that you know what you're doing from the get-go if you want to play the game for free. We would have spent a couple of dollars to get a better weapon, but the fun that we got out of using Crowley was just too good to give up. Why repair something that's not broken?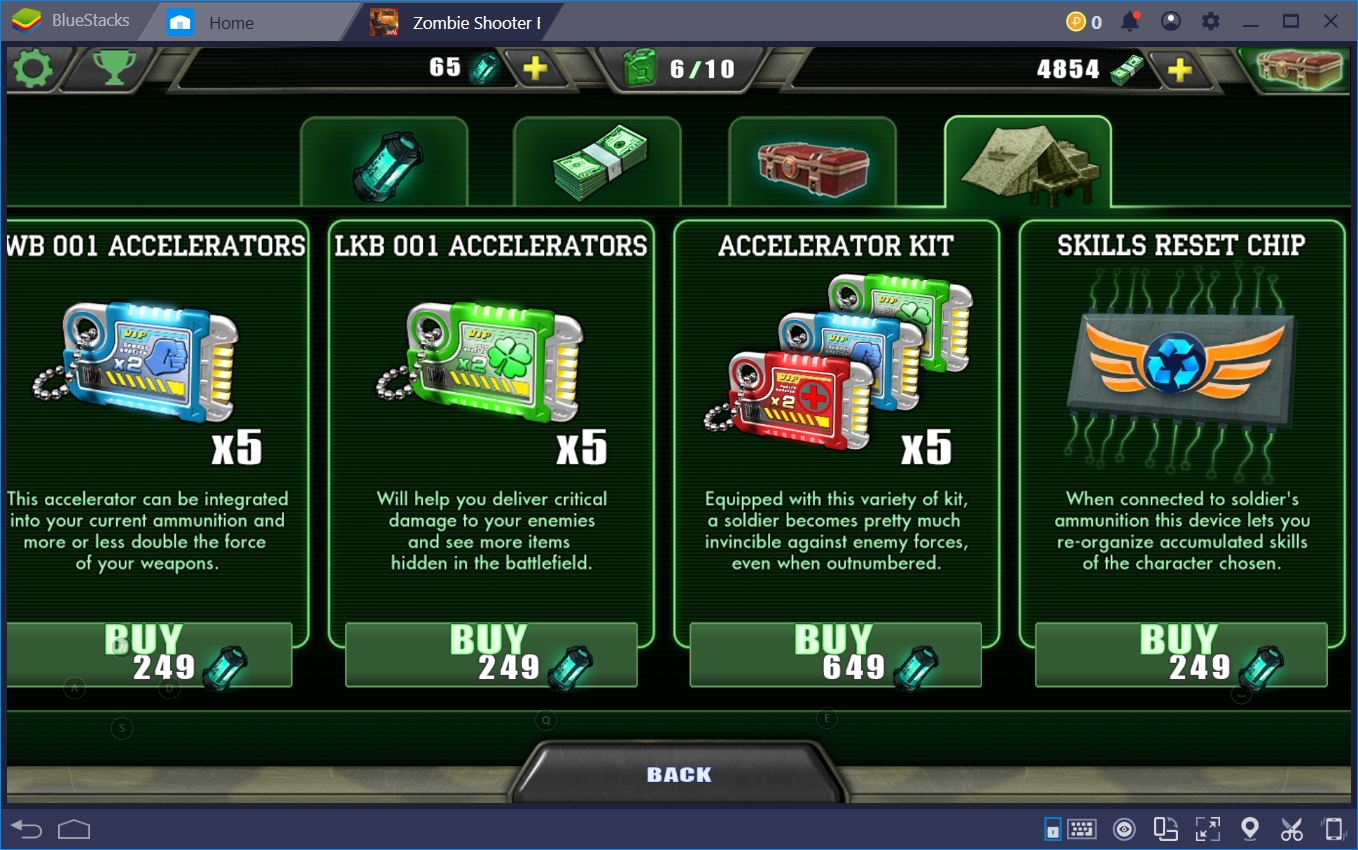 Let us know which builds you've come up with and whether they're as effective at dealing with the legions of walkers as our Shotgun Master is.