News
C2X Blockchain Ecosystem Unveils the List of Games and C2X Token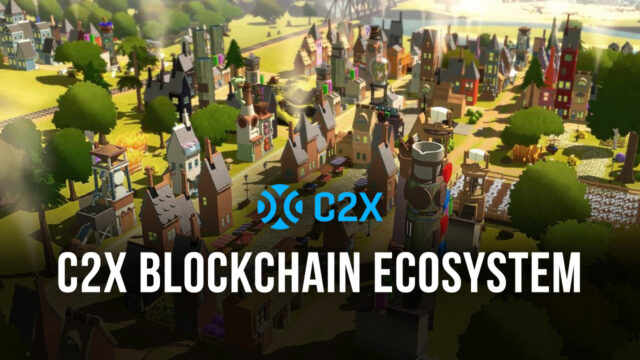 As gaming is progressing forward, it was bound to be mixed with the new tokenomic systems emerging since the origin of cryptocurrency and blockchain technology. The newly unveiled C2X token is not a new innovative technological development but certainly, one of the biggest mobile gaming companies to release their own cryptocurrency using the C2X blockchain. C2X Blockchain ecosystem is a joint venture by Com2us, the Korean gaming giant which is known for its groundbreaking titles such as Summoners War: Sky Arena, Summoners War: Lost Centuria, Golf Star, and many more. The C2X token is going to be the official cryptocurrency for the C2X blockchain ecosystem and will be implemented in many of Com2US's current and upcoming games.
Here are the 3 main pointers made by Com2US to release their C2X Blockchain ecosystem:
Participation
Production
Profit-For-All
The first point of Participation means anybody who is or will be playing the games which will be having the C2X blockchain ecosystem implemented in them, will be able to earn these C2X tokens. The 2nd pointer of Production means that each player will be able to create and add some value to the C2X ecosystem and will lead to greater production in the C2X tokens. The 3rd and final pointer state that it will exist as a Profit-For-All system. Com2US is saying that they will try their best to reward the players financially by regulating and facilitating the value of the C2X token.
The current lineup of games that are expected to be associated with the C2X blockchain ecosystem are the following:
Chromatic Souls: AFK RAID
Kritika Online
Golf Star
Summoners War: Lost Centuria
Dear, Ella
Summoners War: Chronicles
Crypto Superstars
As we all know, some of the game titles mentioned above have been already released and have been in service for quite a while. Well, to maintain fairness and operations, Com2US will announce the date earlier when they will be updated to the latest C2X blockchain version, so new players have the same chance to earn the C2X token while simply playing the games. As for the new games like Summoners War: Chronicles which is hyped as an MMO-Esque title featuring the characters and monsters from the Summoners War universe, no news is to be found in regards to their developmental update except for a new regional beta which is currently open just for the region of Thailand.
To read more such news regarding the latest happenings in the mobile gaming market, feel free to read our Blog.