News
Call of Duty: Mobile to Remove ADS while Sliding? Season 2 Content leaked as well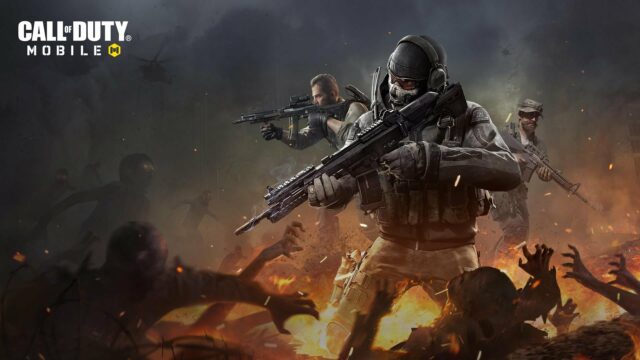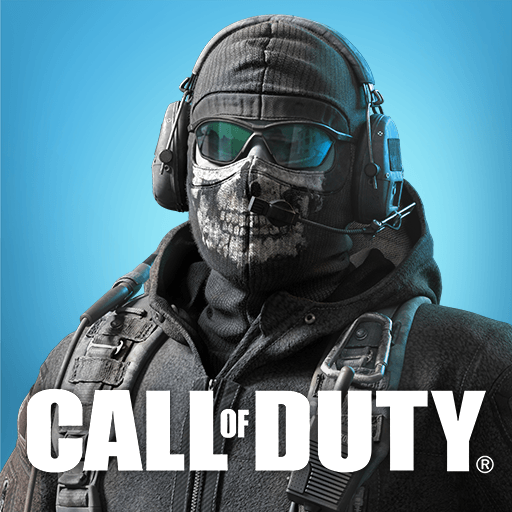 Activision recently made the public test build of Call of Duty: Mobile on PC available to the players for testing purposes. However, the one thing that was disappointing for every player was the movement nerf, which might be added to the game in the next patch. As reported by several players, they were unable to ADS (scope in) while sliding. This movement nerf is already facing backlash from the CoD Mobile community.
Right now, you can open your ADS while you slide in your games to help with your aiming accuracy. It is a very crucial move when you are going against an enemy player in a one on one fight. Enjoy as it lasts because this movement feature might be getting removed from the game in the next patch. Frustrated players took to Reddit to share their opinions about the upcoming movement nerf in CoDM.
A Redditor named 'Tetratsiklin' requested the devs not to implement this new movement nerf to the game. Here's what he said on his post, which has around 2.3k upvotes so far:
Gotta love how they screw up movement every season. You can no longer slide aim. Don't implement it devs please it's so trash from CallOfDutyMobile
Another Reddit user 'dams96' said that nerfing CoD Mobile movement is a bad decision and utterly useless because SBMM was already added to the game. He also posted the following image with his post: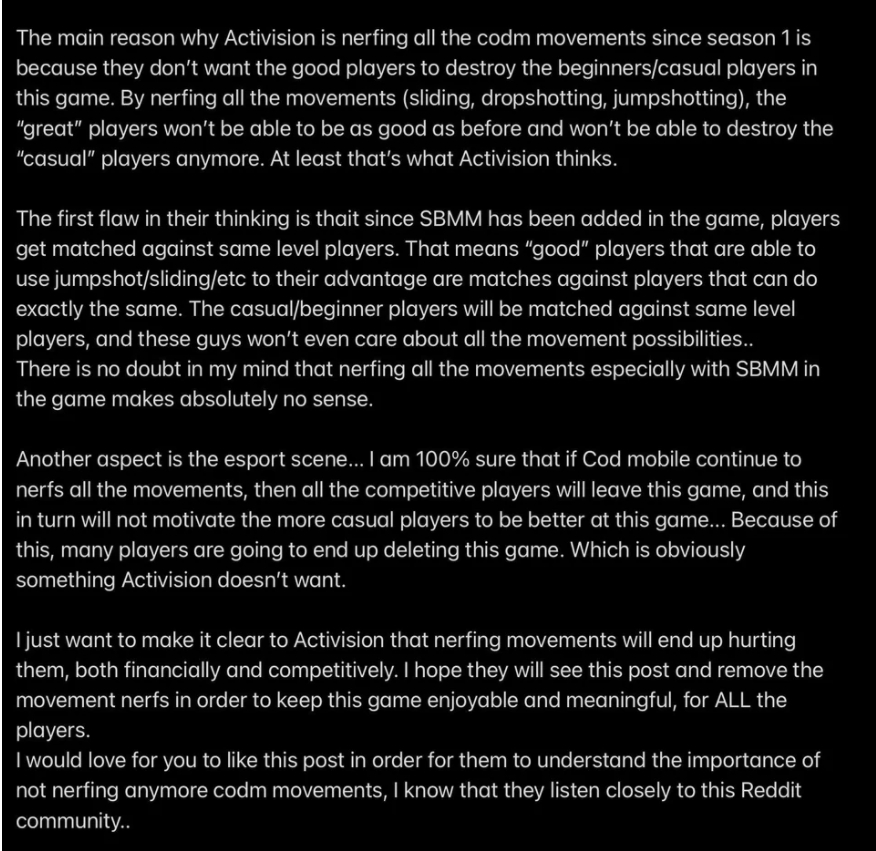 Activision is yet to break the silence on this issue. It still isn't clear if Activision will be moving forward with this movement nerf. Hopefully, they will listen to the community's feedback like always. Nonetheless, it'll be interesting to see what Activision says while addressing this issue.
Season 2 in-game content leaks!
As we reported earlier, CoD Warzone's map 'Shoot House' is making its way to Call of Duty: Mobile, most likely in Season 2. Allegedly, Ultra Frame Rate (120 FPS) option might be added to the game in the upcoming season. If this becomes a reality, CoDM players will experience medium-range graphics with 120 FPS or close to it. However, you must be having a device that can support the 120 FPS.
Another addition to the Season 2 update is the new operator skill 'Bull Charge.' This operator skill will let you charge forward at a high pace and crush the opponent in your path. Moreover, there's a scorestreak update titled 'Naplam' that can be activated at 1800 points in a multiplayer match, making it the costliest scorestreak in the game. It fills the battlefield with a layer of smoke and burns down nearby enemies.
The following two new maps might also be added to the game in Season 2 such as:
Oasis & Satellite

Shipment 2019
Moreover, the following new in-game modes might be arriving at CoDM as well:
Gun Fight: Sniper

Shoot House

Stick & Stones Samurai
Since every season in CoDM lasts for about a month or so, Season 2 will start in March. Stay tuned for further updates regarding the upcoming season in Call of Duty: Mobile.