News
Highly-Anticipated Adventure MMORPG 'Dragon Trail: Hunter World' Releasing April 26 on Android and iOS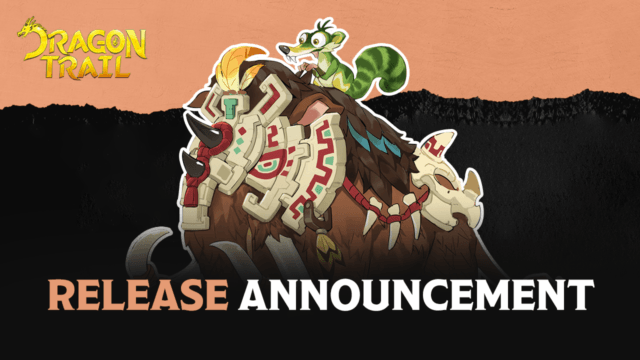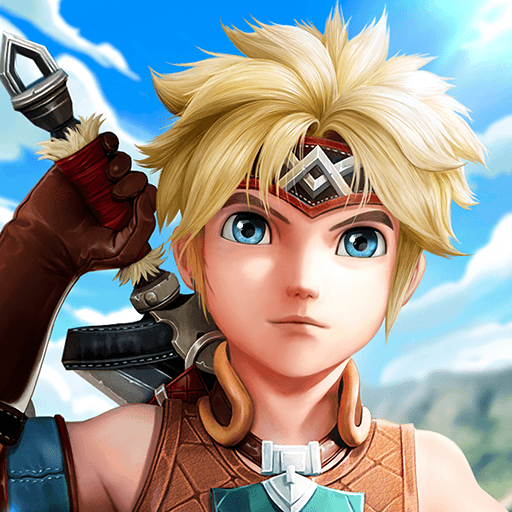 The highly-anticipated adventure MMORPG, Dragon Trail: Hunter World, which has over a million pre-registers across all its platforms, is releasing tomorrow for both Android and iOS. And it seems this hype is not exaggerated or overblown, considering that the game, even before launching, already occupies a spot on the top 10 free mobile games for the Southeast Asia region. For this reason, and to commemorate the big launch, the devs are hosting a plethora of events where players can earn a ton of items and other goodies to get a head start in the first season of the game.
Dragon Trail: Hunter World is, as its name implies, a game about eliminating dragons. These evil lizards have started to invade your island and cause chaos. For this reason, you must create and take control of your own tribal hero, which can belong to any of the four main classes in the game, and put together your dragon hunting squad to stop the winged menace once and for all. And along the way, you'll encounter a whole host of different elements such as other players, as well as a variety of cute pets that can be taken into battle and even evolved to enhance their stats. There's even a mentor-disciple system where players can interact and even hunt alongside their masters, disciples, and friends in order to boost their power and obtain more prizes.
If you like to be ahead of the curve and get a good start on any new mobile game as they launch, then now would be the perfect moment to get into Dragon Trail: Hunter World. Not only would you get to start on the same level playing field as all other players, but you'll also be able to earn tons of different prizes and rewards from the special launch events. To this end, feel free to check out the game's app page to start your own journey as soon as it launches.
Some of the great rewards that will be given to all beginner players when the game launches fall into two distinct categories:
Since the game met its pre-registration goals with flying colors, all the players will be able to claim a plethora of rewards just for logging into the game when it launches. All it takes for you to receive these rewards is logging in and clicking a single button, after which you'll be able to get a better start with all your newfound goodies. This is the dev's way of thanking everyone for all the interest in Dragon Trail: Hunter World, even before the game's launch.
As it has become standard in most mobile MMORPGs, Dragon Trail: Hunter Worlds offers a series of rewards for the players who log into the game on consecutive days. These rewards are handed out once a day and will be of increasing value as they approach the 7-day mark.
While the prospect of free stuff is always a good way to encourage people to try out new games, the Dragon Trail: Hunter World team went above and beyond with these offerings. Specifically, by using the promo code DH111, players will be able to claim 20 free draws from the gacha feature, as well as a limited Rock Man special pet instantly. Furthermore, by playing the game, they'll also be able to find more limited pets such as Garlic Warrior, as well as a variety of awesome mounts. And at day 7 of the login gifts, users will be able to claim the ultimate reward: a powerful pet called Tony Turtle, which is exclusive for Southeast Asia players.
When it comes to actual gameplay features, Dragon Trail: Hunter World shines for two main reasons, the Pet system, and the Class system, which we've mentioned above but will explore in a bit more detail below:
Access a Wide Variety of Gameplay Styles With Any of the Four Available Classes
Dragon Trail: Hunter World offers awesome gameplay for all tastes and preferences. Whether you want to fight up close and personal as a stalwart Warrior; turn enemies into pincushions and riddle them with arrows from afar as a bow-wielding Traveler; exploit enemies' weaknesses as a sneaky Blademan, or support your team as a Priest, there's a little bit of something for everyone in this game.
Unlock Hundreds of Powerful and Colorful Pets
As your power increases, so too will the power of your enemies. As such, to give you an edge, you'll need to befriend, raise, evolve, and train a plethora of different pets and take them with you into battle. And once you find a pet that truly resonates with you, you can take its training even further and help it attain its ultimate form.
All things considered, Dragon Trail: Hunter World is designed to be visually stunning, as well as super enjoyable to play. Whether you're a fan of exploring; want to raise a variety of pets, or just want to spend your days grinding away or trudging through dungeons, there's a good chance that you'll find something that will hook you and reel you in for the next few months.
Dragon Trail: Hunter World is playable on a variety of platforms, and you can find more info, as well as keep updated on the game's current and upcoming events, as well as other useful news, through their Discord server, their Facebook page or their Youtube channel.
Good luck and happy hunting!