News
Epic Seven X That Time I Reincarnated As A Slime Collaboration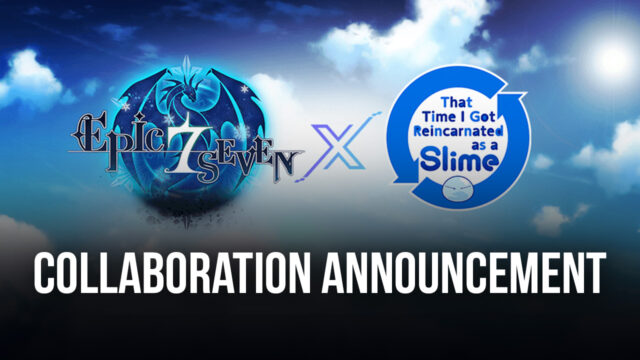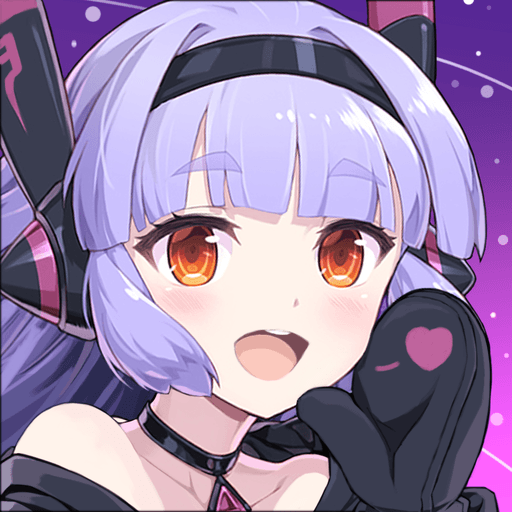 Epic Seven, the popular free-to-play turn-based RPG by Smilegate has just dropped a massive announcement out of nowhere – A Collaboration with the Anime/Manga IP That Time I Reincarnated As A Slime (Tensura). Epic Seven just recently had another collaboration with Re: Zero IP with 3 new collaboration characters coming to the game – Rem, Ram, and Emilia. Players are still kept in the shadows as to which characters from the Tensura universe will be joining the Epic Seven universe with their own 3D rendered models and animations to go with them. Popular choices among the community are Rimuru Tempest, Milim, Shuna, and Shion.
Smilegate posted on their official stove platform regarding the hyped upcoming collaboration for their popular turn-based RPG game Epic Seven. The announcement read – "Epic Seven x That Time I Got Reincarnated as a Slime Collaboration!
Who are the unexpected visitors in the world of Orbis?
More details about this collaboration will be posted through separate posts in the future. Players are expecting more details to be shared on 27th October 2021 during their next patch preview live stream. Players can tune in to the live stream on Epic Seven's official YouTube Channel at 8 PM JST on 27th October 2021 (Wednesday) to get more details as well as special appearances by Arisa Sakuraba (Voice Actor of Mercedes), Natsumi Takamori (Voice Actor of Aither), and Sayaka Senbogi (Voice Actor of Shuna).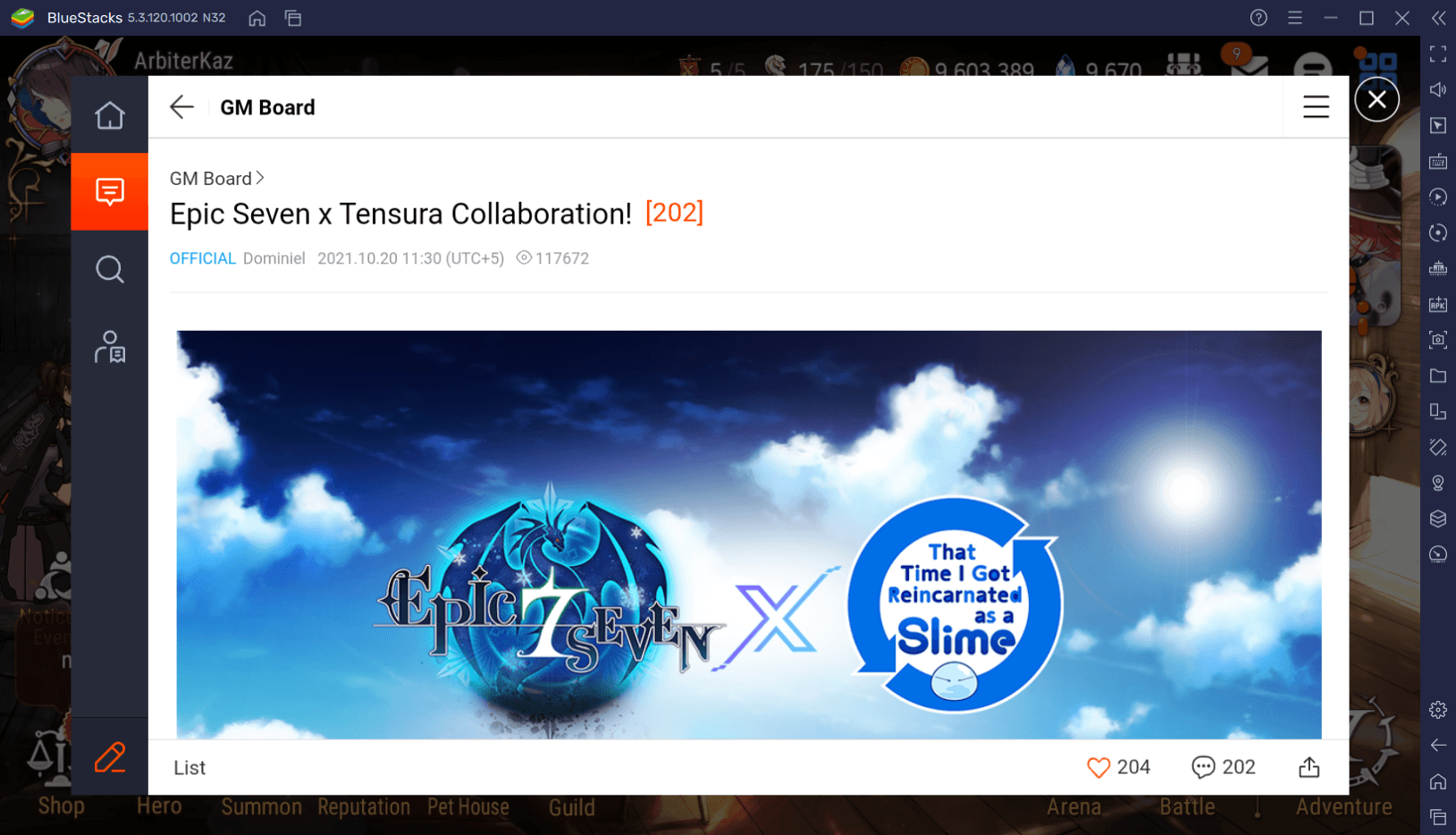 In addition to this announcement, a special Twitter campaign is also launched by the Japanese version of Epic Seven for their commencement and celebration of its 2nd anniversary for the Japanese launch. Players can participate in this event simply by doing the following activities: –
Follow Epic Seven's JP Twitter account

(@Epic7_jp)

Share the tweet regarding the live stream which will be posted on 27

th

October 2021.
That is everything we know so far regarding the upcoming collaboration of Epic Seven with That Time I Reincarnated As A Slime. Players can feel free to read the official announcement. Don't worry, we are as excited as you are and will keep you up to date on all the happenings for our lovely Epic Seven community. We highly recommend playing Epic Seven on a PC with BlueStacks using a keyboard and mouse.