News
Free Fire x Assassin's Creed Collaboration: Latest Details & Possible Release Date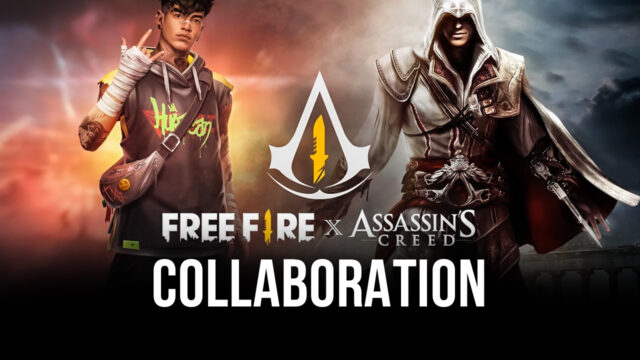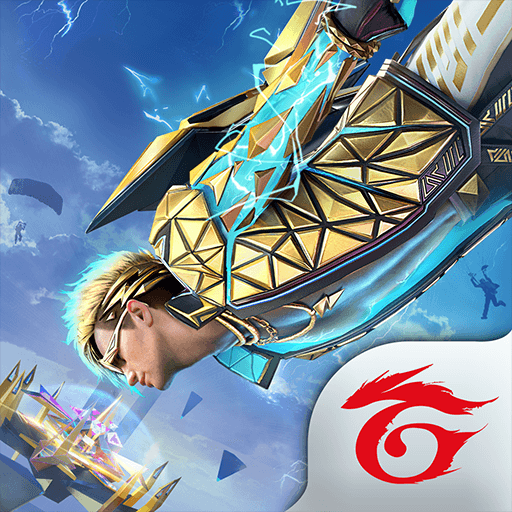 Garena Free Fire recently released a tweet announcing their collaboration with Ubisoft's award-winning video game series, Assassin's Creed. This collaboration is a big part of the OB 32 update which was just released on January 19. The AC collab is set to become available somewhere in the middle part of the update, bringing with it tons of exclusive content and iconic AC-themed items for players to enjoy.
Free Fire developers have always surprised us with their grand collaborations featuring famous artists, game franchises, and movie titles. Most collabs in the past were the result of major upcoming releases, be it movies or games.
As such, this grand AC collab from Garena is likely the result of the upcoming release of " Assassin's Creed: The Ezio Collection" on Nintendo Switch set for February 17, 2022. Now let's see what Garena has officially revealed so far;
"Assassin's Creed is well-loved by gaming communities globally, and this partnership builds on Free Fire's strategy to deliver content that excites. Free Fire players can look forward to a dedicated in-game experience that will see the iconic characters from the Assassin's Creed franchise introduced into the world of Free Fire. The crossover is set to come to life for players in March, with more details to be shared in the coming weeks."
As per their words, the Assassin's Creed collaboration is set to launch sometime in March, but we hopefully get to see it by the middle of February.
Before we start, here is a brief recap of the major collabs of 2021;
One-Punch Man

Son Tung M-TP (Skyler)

Attack On Titan

Mohamed Ramadan

Street Fighter V

McLaren

Project Cobra

Money Heist

Dimitri Vegas & Like Mike

Venom
And now Assassin's Creed will be Free Fire's first major crossover event of 2022, featuring AC bundles, skins, a new login screen, lots of new events, and much more.
New Lobby & Login Screen
When the event hits, we will get a new Assassin's Creed-themed lobby with Ezio's statue in the middle and banners featuring the Assassin's symbol on the sides. The whole setup looks right out of the Assassin's Creed 2 game. Also, the game loading screen will look like the screenshots of the game.
Two Bundles
There are 2 AC-themed bundles in this collab, the main male bundle featuring the exact outfit of Ezio in Assassin's Creed 2 featuring white and red designs.
While the other is a male & female combo bundle sporting a more modern AC outfit with Garena's twist on it, this combo bundle is mostly black with an ample amount of red and white thrown in.
Let's move on to the rest of them, shall we?
AC Themed Plane Skin
We got a new paint job for the plane with a bit of white, red, and the Assassin's hood.
Treatment Sniper Gun Skin
The sniper now has a black barrel with most of the body in white and red. The gun has been completely reworked with eagle-like features for cosmetic effect; this skin could end up being rarer like at the legendary level.
New Machete/Parang Skin
This machete, more like a short sword or a parang, features an Egyptian design; looks like it was taken straight out of Assassin's Creed Origins; this is definitely better looking than the sniper. This skin will be rarer than the sniper.
New Melee Skin
This knife skin has the same gold design as the machete but sports an emerald gem at the base of the blade.
P-90 New Gun Skin
Same as the sniper but no additional redesigns, the gun is simply covered in red and white with an AC symbol on the shoulder support.
Desert Eagle New Gun Skin
Now, this gun looks like an eagle featuring a beak at the end of the barrel, low-key wings at the back and middle, AC symbol on the grip, and the gun is painted in red, white, and what looks to be a light purple on the wings which blends in nicely.
Loot Box Skin
Honestly, the loot box skin looks like a medieval torture device with a red tone and AC symbol on it. There are also two handles on the sides and small spikes poking out from the top.
AC Bag
This AC-themed bag looks amazing, probably the best skin of the bunch; it looks like a metal eagle spreading its wings with a color scheme of silver, red and black.
Skateboard, Parachute & Animations
The skateboard is mostly red and black with a bit of white at the edge and an AC symbol at the bottom middle part; it looks well designed. This parachute is just the face of an assassin in red with Assassin's Creed written below it, then the symbol in a corner, nothing special.
Now we also get the classic Assassins' Creed jumping animation "Eagle Jump" & a landing animation that looks like a superhero landing but not as extreme as the Black Widow's(MCU).
That's it for now about Free Fire's AC collaboration, stay tuned for more gaming-related content from us.