News
Genshin Impact and Horizon Zero Dawn Collaboration: Aloy Gameplay Leaks, Skills, Release Date, and More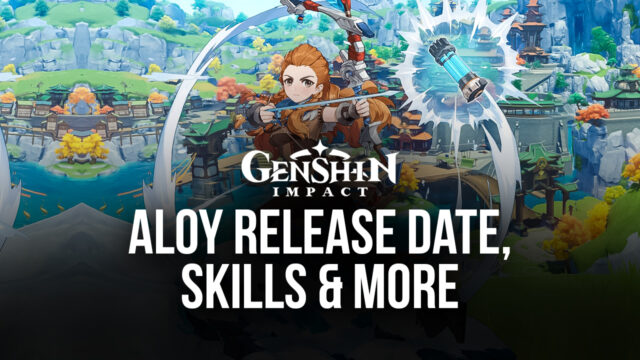 Since we are halfway through Genshin Impact 2.0 update and Ayaka's banner is nearly over, there have been an increased amount of leaks regarding the next 2.1 update of Genshin Impact. The leaks have created a massive buzz in the community, and many people are excited about the new update. There will be two new characters from the Inazuma region, a whole new island, new events, a free five-star character in the form of Aloy, new weekly bosses along with new drops, and many more things which are not yet known to us. We will be looking at Aloy, the new free five-star character who will be introduced in the next update.
Aloy Release Date
Aloy was revealed officially by MiHoYo during the last week of July and will be the first character joining from outside of Tevyat. Aloy is coming to Genshin Impact on PC because of a collaboration between MiHoYo and Horizon Zero Dawn's developer Guerrilla Games to promote the sequel for Horizon Zero Dawn. She is introduced as a bow user and has a Cryo vision. Aloy is a savior from another world, and PlayStation players will receive her in their in-game mail after Genshin Impact 2.1 releases in September, while players from other platforms will have to wait till the launch of the 2.2 update.
Gameplay, Skills, and Talents
Aloy will mostly use her skill along with her normal attacks to deal Cryo damage to opponents.
Normal Attack
She will perform up to 4 consecutive shots with a bow. Her charged attack is more precise, dealing more Cryo damage.
Elemental Skill – Frozen Wilds
She will throw a freeze bomb in the targeted direction, which will explode upon impact dealing Cryo damage. After the explosion, the bombs will split apart into chilled water bomblets, which will explode and deal Cryo damage upon impact. The bomblets can be gathered into a single place using Kazuha or Sucrose.
When the bomb hits an opponent, their attack is decreased, and Aloy gains a coil stack. A maximum of 4 coil stacks can be gained, which will grant a boost towards normal attack damage, and at maximum stacks, it will Imbue Cryo to Aloy's normal attack along with increasing her normal attack damage by 1000%. Coil effects will wear after 30 seconds of Aloy leaving the field.
Elemental Burst – Prophecies of Dawn
Aloy will throw a power cell filled with cryo in the targeted direction, which she will explode using an arrow dealing AOE Cryo damage.
Passive Talent- Easy Does It
When Aloy is in the party, wild animals will not run away, making it easier for players to farm fowl, raw meat, and chilled meat.
Passive Talent – Combat Override
When Aloy receives the coil effects, it will further grant a 16% increase in Aloy's attack and an 8% attack to other party members.
Passive Talent – Strong Strike
When Aloy has her max coil stacks, her Cryo damage bonus increases by 3.5% every one second. A maximum increase of 35% can be gained.
Constellation
As she is not from Tevyat, her constellation is not available.
Ascension materials
Players will need crystal marrow, Shivada Jade fragments which can be gained from defeating the Cryo bosses, i.e. Cryo hypostasis and Cryo Regisvine, crystalline bloom from the Cryo Hypostases, and spectral heart, which the player can gain from new mob drops. Players will need to collect these for character Ascension; as for the talent ascension, players will need to collect the book of freedom, spectral nucleus, and the drops from the new weekly boss, which will be introduced in the next patch. She will gain a cryo damage bonus with her Ascension.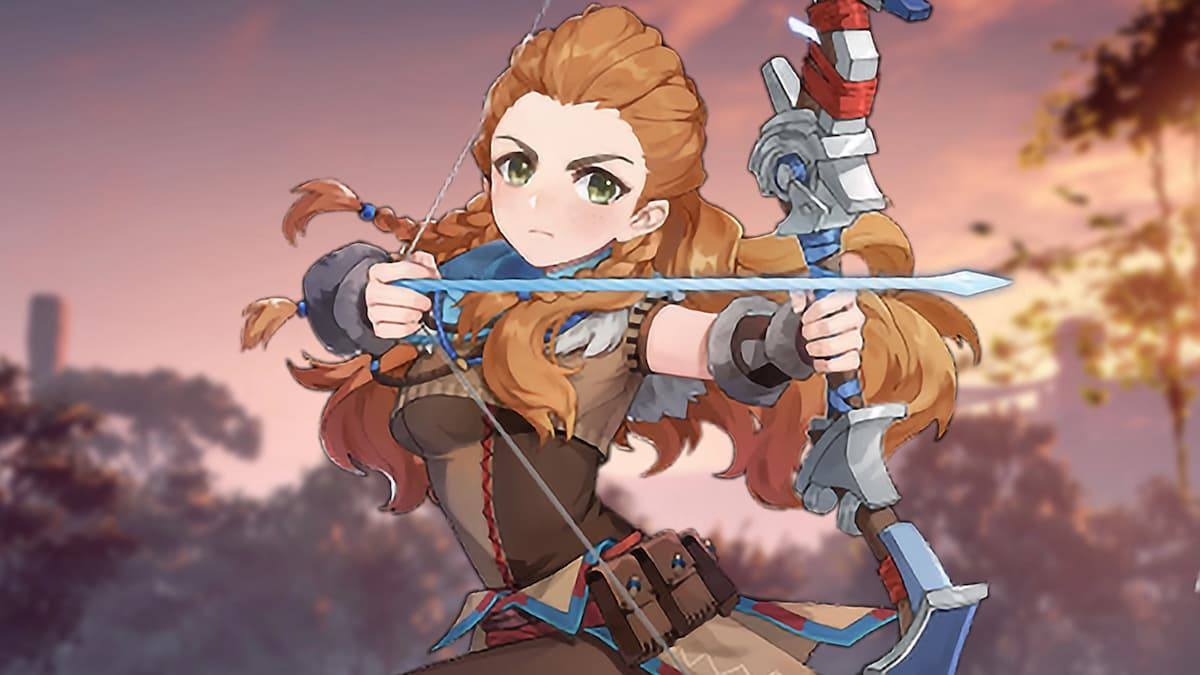 Artifacts and weapon
It is recommended to players that they give Aloy any 5-star weapon they have. If they don't have any 5-star bows, players can choose from 2 different bows, i.e. the new craftable bow from Inazuma called Hamayumi or Rust. Rust being the more potent of the two. As for her artifact set, players will need a four-piece Blizzard Strayer set with the stats being the same as any other DPS, i.e. HP flower, attack feather, attack % sands, Cryo damage bonus goblet, and crit rate/crit damage in the circlet.