News
Golden Bros: The Latest Blockchain-Based Shooter From Netmarble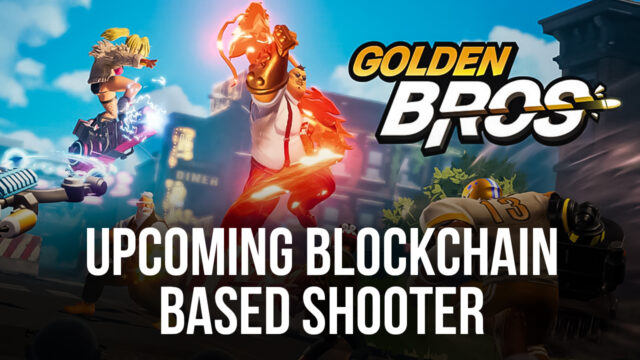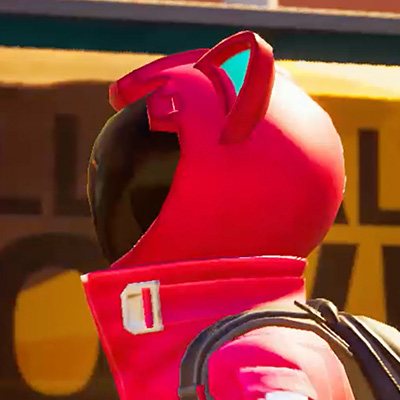 Netmarble and Binance's latest blockchain-based mobile/PC game, Golden Bros, recently released its latest trailer featuring the Bros fighting over the in-game currency, GBC. The early access for Golden Bros starts on April 28, featuring exclusive rewards and items for the players to collect.
Golden Bros was first announced by Netmarble earlier this year in February; you can read more about it here.
In early access, players can earn the exclusive eGBP, costumes with unlimited durability, and Jennifer's Classic Grade Costume. In this 3v3 casual mobile game, players can earn GBC by simply playing the game with a costume equipped. After the grand launch, players will have to spend GBC to recharge their costumes; there is no need to recharge in early access.
Golden Bros: GBC, eGBC and NFTs
The in-game currency in Golden Bros is GBC, which can be used for buying Custom Boxes, game NFTs, Bros leveling up, activating Bros code, and hidden links. GBC can also be exchanged for the ITAM CUBE tokens.
The eGBC is a special early access token that will be converted to GBC after the grand launch. The NFT part of the equation is made of costumes, collection cards and action parts which will be used in the game for battles that earn you GBC. The NFT costumes can also be traded in the market if their durability goes to zero and can not be further recharged.
In Golden Bros, instead of owning NFT paintings, players just own NFT Bros costumes which hold GBC value. To stabilize the game economy and GBC, the number of costumes is limited, and the game is designed to burn GBC as part of normal gameplay.
There are 3 types of costumes in Golden Bros,
Classic Costumes- earn x 1.00 GBC, durability 24 and is non-tradable.

Luxury Costumes- x3.00 GBC, 150 durability
Premium- x4.33 GBC, 150 durability
On April 25, Golden Bros NFTs will be on presale on Binance; the item is a limited 10,000x GB Golden Sugar Sugar Mystery Boxes. These mystery boxes contain a Premium Costume and its NFT Collection Card. You can check out more details about the presale here on the Binance website.
Meet The Bros
Bros are the playable characters in the game, much like champions in LoL or Legends in Apex Legends. As of now, there are 9 such characters in Golden Bros, each with their own unique personalities and backstories.
They are Gregory, Lady Thunder, Margaret, Master Kung, Braine Newey, Sugar Sugar, Shooting Star K, Jennifer, and Crown Hunter; check out more details about them below.
Gregory (Shotgun Boss) is the macho underworld boss of the biggest criminal enterprise in London. Although he acts tough, underneath, he is just a scaredy-cat. Most of his operations or activities are conducted from his base in Liverpool, UK. Ultimate- Boss Charge
Lady Thunder (Electric Clubber) rules as the head of the various clubs, turned a city into a club once, and is based out of Vancouver, Canada. Ultimate- Zapping Cannon
Margaret (Arrest Bot) is a hardworking traffic cop who aims to become a homicide detective. She goes the extra mile in hopes of promotion but at the expense of her social life. She hails from Damascus, Syria. Ultimate- Police Drone
Master Kung (Kung Fu Chef, Shanghai, China) is a renowned martial artist who left the spotlight at the peak of his career to pursue the best flavors as a chief. His newly opened restaurant is always sold out, yet no one has ever tried his dishes. Ultimate- Rising Dragon
Braine Newey (Duck Barrier, Berlin, DE) is an ordinary engineering student obsessed with the rubber duck. Ultimate- My Favorite(a rapid-fire duck turret).
Sugar Sugar (Football Master, Dallas, US) was once a well-known football player; hard-working, talented, and passionate. His career took a hard turn when he lost an arm, but he kept pushing, finding a new path forward. Ultimate- Final Touchdown
Shooting Star K (Archer Idol, Ansan, South Korea) is an archery athlete turned idol. In the eyes of the world, she sports a pure-hearted positive vibe, But once the flashes stop, her true thorny personality comes to the surface. Ultimate- Arrow of Light
Jennifer, also known as Rapid Firing Rascal from New York, the US, is the best in the world of gymnastics. Eventually, after defeating everyone, she got bored and decided to test her skills in real fights. Ultimate- Spray, and Pray
Crown Hunter (Mysterious Redeemer, hails from the city of love, Paris, France) is a kind-hearted man of mystery who prefers to heal instead of kill. He behaves like a time traveler in search of answers but most just think of it to be a part of his performance. Ultimate- Warm Umbrella
You can view more info on Golden Bros here on their website, do check out their 2022 roadmap and don't forget about the Binance presale page.