News
'Summoners War' Developer Com2uS is Releasing 'Heroes War: Counterattack' Soon. Pre-Registrations Open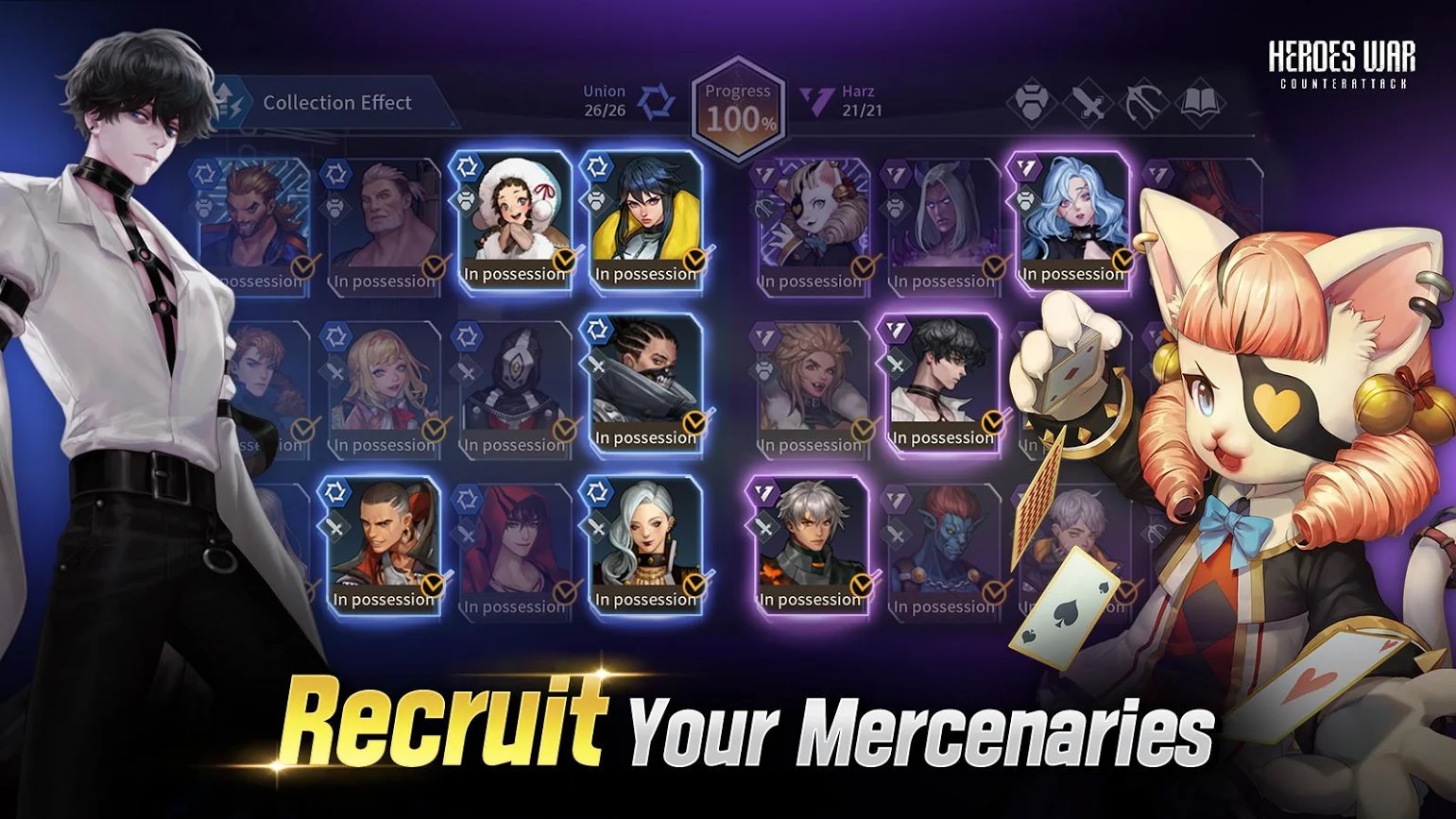 The mobile gaming industry is constantly expanding with new games releasing nearly every week. While the quality of the titles is, for lack of a better word, inconsistent, there are some games that have become staples in the platform, either due to their great gameplay, or their longevity—and sometimes due to a mix of both. If you like Heroes War: Counterattack, then you'll these other games.
Summoners War is one of those games that has both great quality and tremendous replay, especially considering that it was first released in 2014 and is still going strong in 2020. This is mostly due to its simple gameplay elements that are easy to pick up, yet very hard to master, Specifically, this is a gacha game with hundreds of unlockable characters and an even larger number of potential team combinations, which keep players glued to their screens as they work to summon new heroes and experiment with different compositions to become the best players in their servers.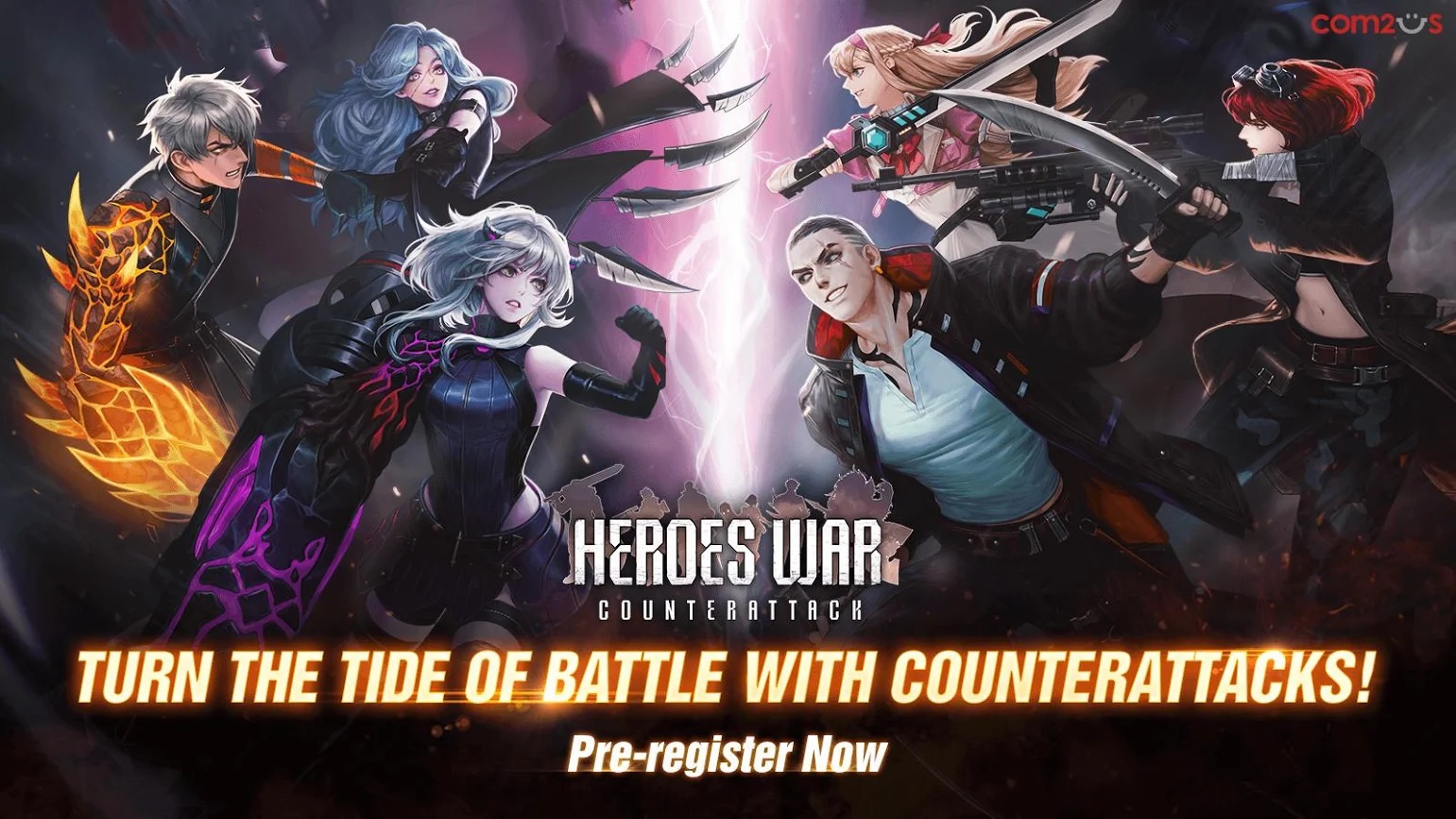 Suffice to say, the gameplay loop in Summoners War strikes that perfect balance of grinding and rewards, which constantly grants players prizes for their efforts, especially for the ones who diligently complete tasks every day. This is a balance that few developers manage to reach, with Com2Us being one of those. This is why, when we learned that this studio was releasing a brand new game very soon, and that it's currently in pre-registration phase, we couldn't help but get super excited and share it with you here.
The Upcoming Heroes War: Counterattack
This new title, Heroes War: Counterattack, is also going to be a gacha game where players can summon and play with countless characters. This time around, however, the game is set in a post-apocalyptic zombie-infested world where two main factions are locked in a power struggle to see who is going to lead the remnants of humanity into the new age. On the one hand, the first group is the "Union", a band of battle-tested mercenaries with tons of combat experience, while the other is the "Harz", a group of mutants with awesome powers and abilities.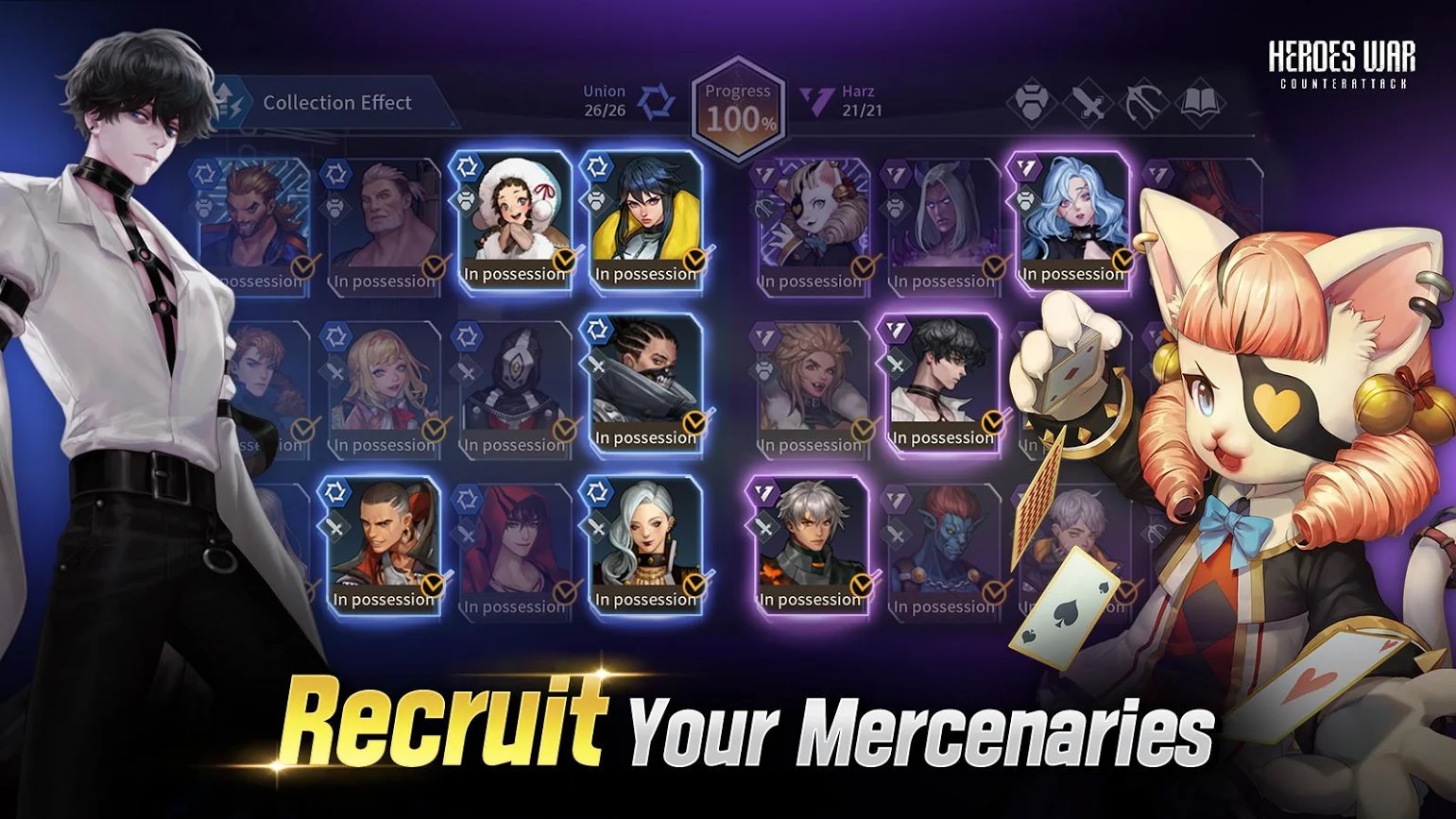 The gameplay is going to build and expand upon the formula established in Summoners War, which means that players will be completing daily missions, unlocking and upgrading new characters, and experimenting with a wide variety of team compositions. Not to mention that we'll also get to discover bits and pieces of the story as we progress throughout the game's 10 story chapters. For those who like to indulge in the lore to complement the gameplay, Heroes War has you covered.
Check out the awesome cinematic trailer that the devs created to promote the game.
Heroes War: Counterattack Release Date
Com2Us still hasn't revealed the release date for their upcoming game. However, considering that the team is constantly sharing new images and trailers, as well as hosting giveaways on their Facebook page, we guess that most of the assets are already in place and that the game should be in the final stages of development before release. Furthermore, you can already pre-register for Heroes War: Counterattack both on their website, and on their Play Store page. If you're interested in the game, we highly recommend pre-registering as you'll get 500 diamonds as a reward when the game launches.
What are your expectations for Com2Us' upcoming game? Do you think it will live up to standards of its predecessor? Leave us your opinions in the section below!