News
Honor of Kings Reveals Release Date for Brazil Launch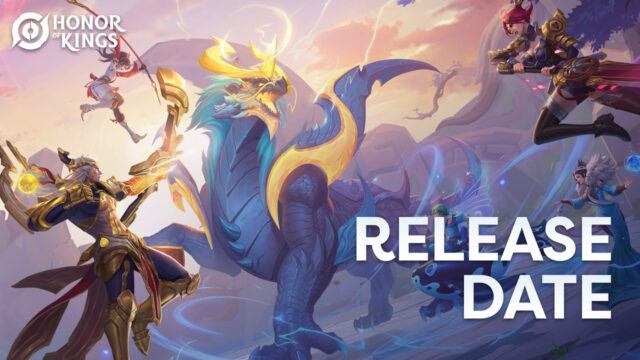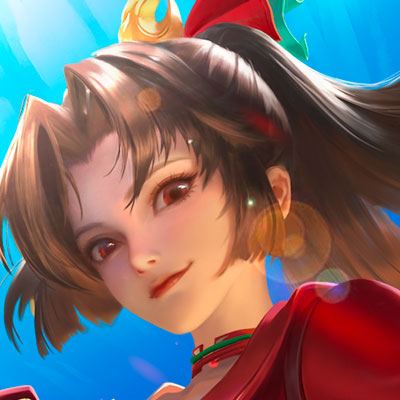 Honor of Kings, the popular MOBA (Multiplayer Online Battle Royale) jointly developed by Level Infinite and TiMi Studios is set to release their much acclaimed game in the Brazilian region on 8th March 2023. The Brazil launch is going to be the first international region to receive Honor of Kings outside of its home region of China where the game has amassed huge popularity. The news comes right after the pre-registration event for Brazil had launched on the official website for Honor of Kings. Players are excited to try their hands at the 5v5 Battle Royale that has long been considered as the genesis of competitive MOBA titles for mobile devices. Honor of Kings will be available to be downloaded as a free-to-play title on both the Google Play Store and iOS App Store with in-game microtransactions enabled.
Honor of Kings features different heroes from the Chinese mythology that boast unique and powerful skill sets. Players can queue individually or with their friends to join battles and compete in a 5v5 battle royale where they control the hero they choose to play in the battle preparation screen.
Heroes in Honor of Kings come in different categories – Assassins, Mages, Marksmen, Tanks, and Healers/Supports. Akin to their traditional roles in other RPG games, these heroes can change the tide of the battles with the correct skill placements and strategic synergies. Coupled with the tactical and strategic combat system that demands skill over money, the game gets bloody, and the team that destroys the opponent's nexus first are declared the victors.
These nexus towers are not to be taken by jest, of course, as they are guarded by 2 nexus guardian towers which shoot powerful laser beams that melt enemies. Players can view the beautiful map divided into 3 different lanes and 1 jungle area. Each lane hosts multiple sets of minions that spawn at a specific frequency each minute. All players farm these minions for Gold to purchase powerful items from the merchant shop.
As the game approaches its eventual release and has completed over 1 million pre-registrations, the hype around Honor of Kings is at peak. Here's a short note by the developers themselves – "Level Infinite and TiMi are fully aware of the fans' eagerness to finally be able to play the game, and have been working hard to ensure the best experience possible for the official launch. The team have also upgraded the App icon for Honor of Kings, giving it a brand new look to celebrate the upcoming full release."
Play Honor of Kings on your PC with Intuitive BlueStacks Features
Honor of Kings being a MOBA game screams skirmishes and fights happening each minute in the game as the core objective of the 5v5 battle royale is to defeat enemies and rack up you gold deposits to purchase powerful items. Such a combat system demands accurate and precise clicks and taps at the right intervals of time in order to defeat the waves of enemies and target your enemies accurately. Players can make use of the popular Keymapping Tool which emulates the touch and tap you would make on your mobile device to the press or hold of a key on your keyboard of your PC. Players can access the Keymapping Tool from the right-hand side of the BlueStacks emulator.
Another core feature that players might be lacking while playing on PC is a sturdy and responsive cursor that can represent your actions done in real-time effectively in order to improve your aim and response to any situation. MOBA's such as Honor of Kings are famous for massive and bloody team fights, especially at the objective areas such as the Abyssal Dragon or the Dark Slayer. One can easily lose sight of their hero and their actions in such chaotic moments. BlueStacks' MOBA Cursor is the perfect answer to these situations. Players can access the MOBA Cursor by going to the Settings tab -> Display Menu -> Mouse Cursor Style -> BlueStacks cursor.
Players can simply highlight their location of the cursor by doing as simple task as right clicking on the screen. This will give them an accurate location of their hero among the chaos that ensues when everybody uses their special abilities and the entire screen is filled with particle effects.
Honor of Kings Features
Honor of Kings differentiates itself from other competitors in the MOBA genre by making use of new features like multi-party matchmaking, different collectible weapons and heroes, as well as a ton of itemization choices for all types of heroes.
Some of the features listed are as follows:
PLAY YOUR STYLE, IT'S SHOWTIME
No matter if you master the Tank, Warrior, Assassin, Mage, Marksman, or Support roles, anyone can be the star player. It's time to show your style and lead the team to victory!
UNIQUE HEROES, AMAZING SKILLS
Players will have a selection of around 60 unique heroes to choose from, each with their own signature skills to unleash, stunning skins to unlock, and legendary stories to explore. Look out for more heroes to be constantly added to the roster in the future.
FIERCE TEAMFIGHT, EXTREME FUN
The fast-paced teamfights promise extreme fun wherever you play. The game delivers an intense, fast-paced MOBA experience on mobile without sacrificing strategic gameplay.
FREE TO PLAY, FAIR TO WIN
The game is free to download and there is no need to pay to unlock heroes, to level up or to win the match. Skill level is all that matters! Join the fight, test your tactics, upgrade your heroes, and outplay your enemies.
To get more such updates for Honor of Kings, stay tuned for more news like future release dates, guides, and tips for the game. We are committed to providing a lag-free and smooth experience playing such games on your PC using BlueStacks.