News
KOF ALLSTAR x Seven Knights Collaboration Event Coming in December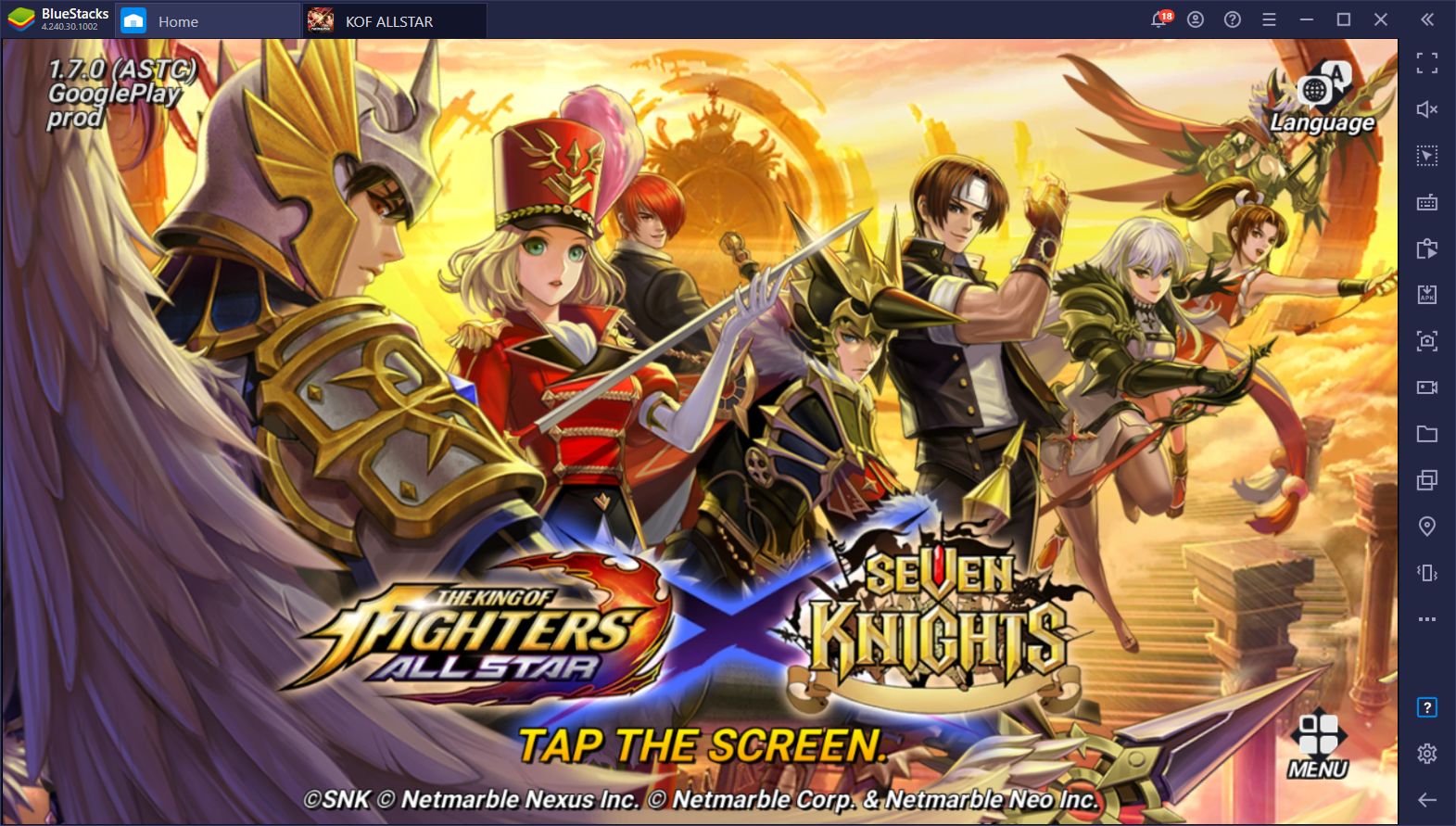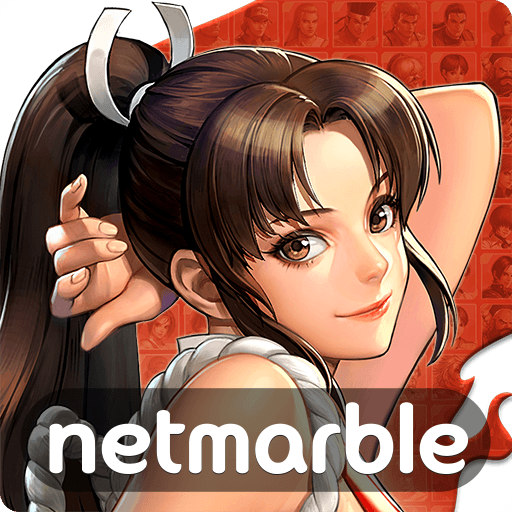 Netmarble's sidescrolling beat 'em up and fighting RPG, King of Fighters ALLSTAR is celebrating its fifth anniversary this month by hosting an awesome crossover event with another popular mobile game, the turn-based RPG Seven Knights. The KOF ALLSTAR x Seven Knights collab is scheduled to bring plenty of new characters to the former, as well as several new game modes to experience.
Here's all we know about the upcoming crossover event.
KOF ALLSTAR x Seven Knights Crossover
Starting today, December 3rd, players will be able to log into KOF ALLSTAR and immediately start receiving prizes in the collaboration event.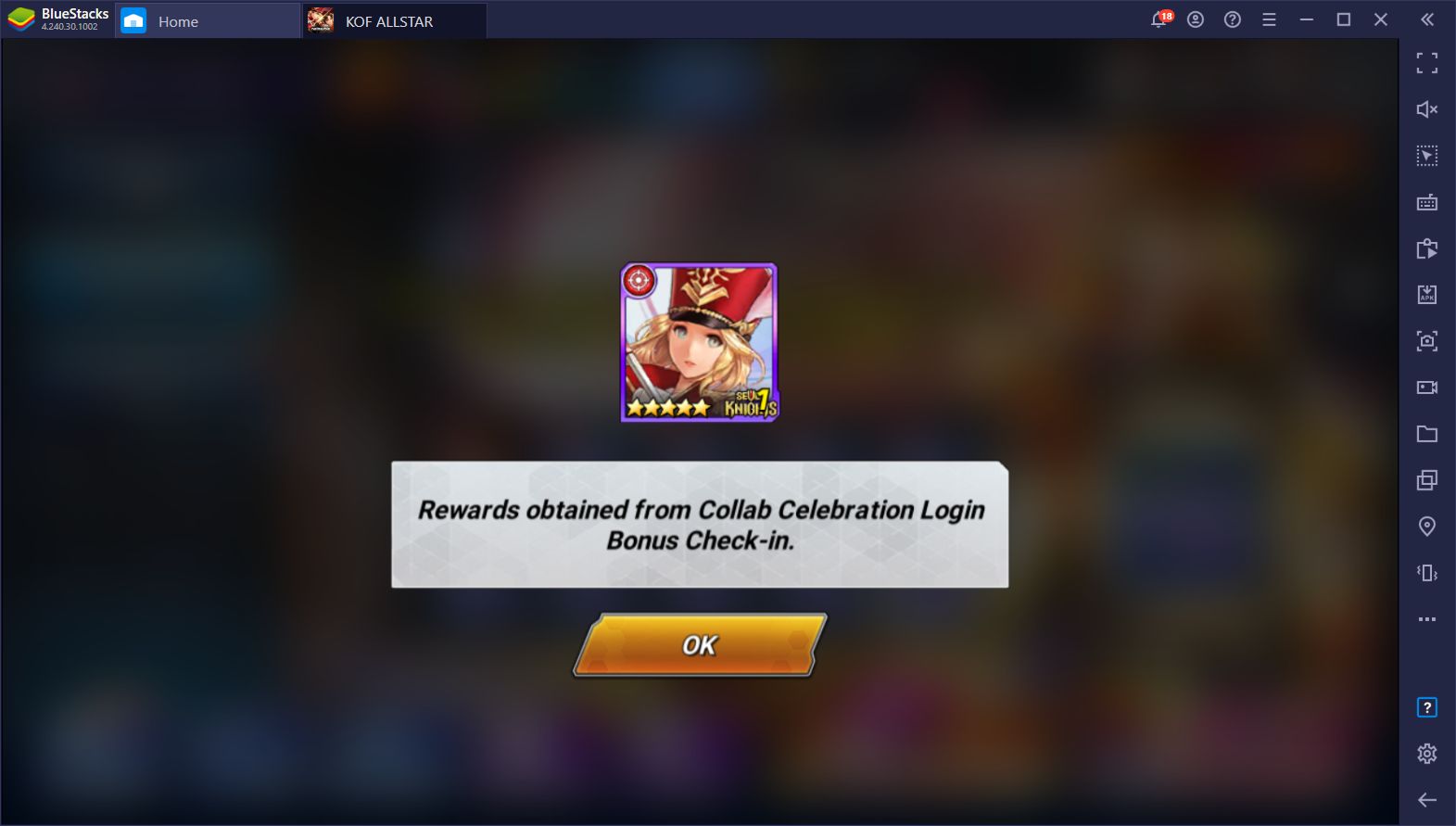 First and foremost, upon signing into the event on day 1, you can get your first free character, Rachel. Aside from her, other new characters from the crossover include Shane, Rudy, Dellons, and Eileene, alongside their corresponding battle cards, which can all be unlocked by participating in the event's challenges or by rolling in the respective event banners. Furthermore, to help players in obtaining the new characters, Netmarble is giving everyone up to 100 free summons, in the form of ten 10x summon tickets; one per day. All you have to do to get your tickets is login on a daily basis during the event.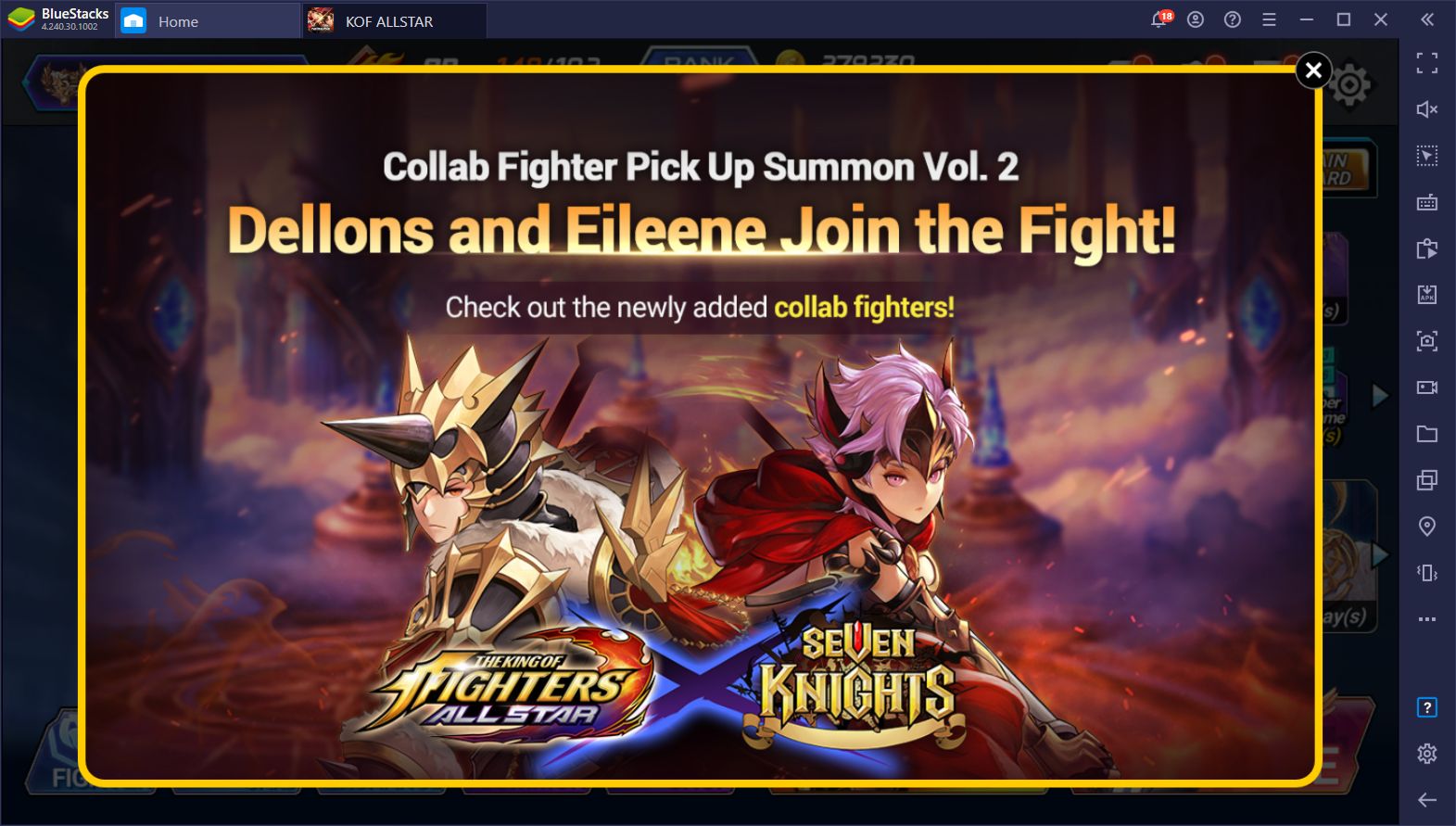 In addition to the login rewards, the collab also brings several new Super Missions, which simply consist of tasks and challenges that you can complete in order to earn many rewards. By completing all the daily challenges, you will receive special materials to upgrade your Rachel character. Finishing all these tasks is paramount for powering up your free fighter.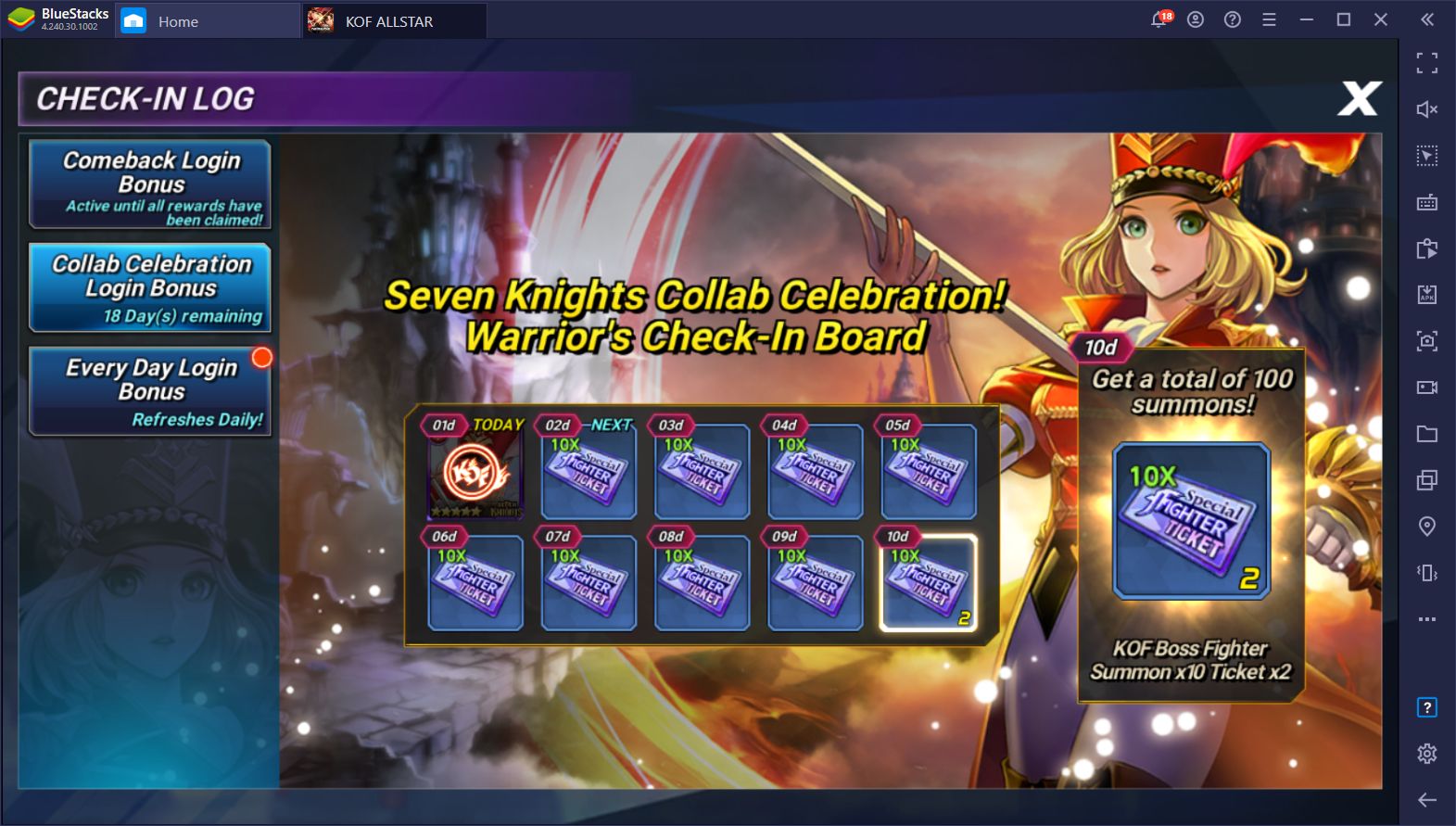 With the crossover also come several limited game modes:
Rush Dungeon:

A game mode that offers a brand new storyline centered around the Seven Knights characters. Players can earn battle cards by clearing the challenges.

Advent Dungeon:

A game mode that grants players material for upgrading Seven Knights Imprint Stones, as well as Advent Coins that can be used in the crafting of battle cards and other special items.

Team Relay Dungeon:

A tough game mode where up to 5 teams of characters can enter and challenge Niu Mo Wang, a powerful World Boss from Seven Knights. Depending on their contribution and progress in these fights, players can earn upgrade materials and other useful items.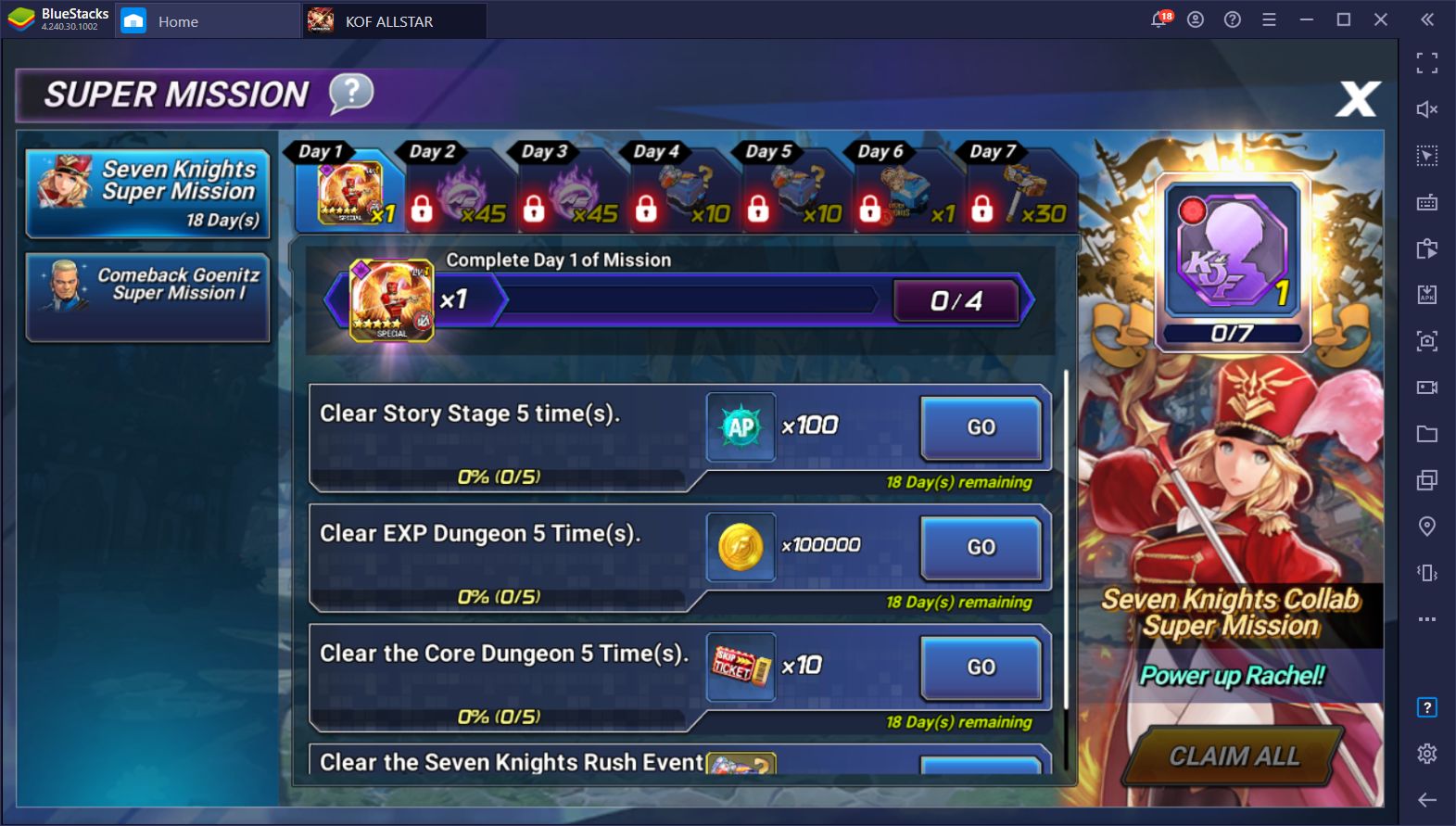 In order to earn everything that the KOF ALLSTAR x Seven Knights collaboration event offers, players will not only need to log in on a daily basis, but also take on the toughest challenges that the crossover has to offer. Luckily, even if you're not strong enough to participate, you can, at the very least, receive up to 100 free summons from the event. The crossover started yesterday and will last for 17 more days, so don't miss out on the freebies!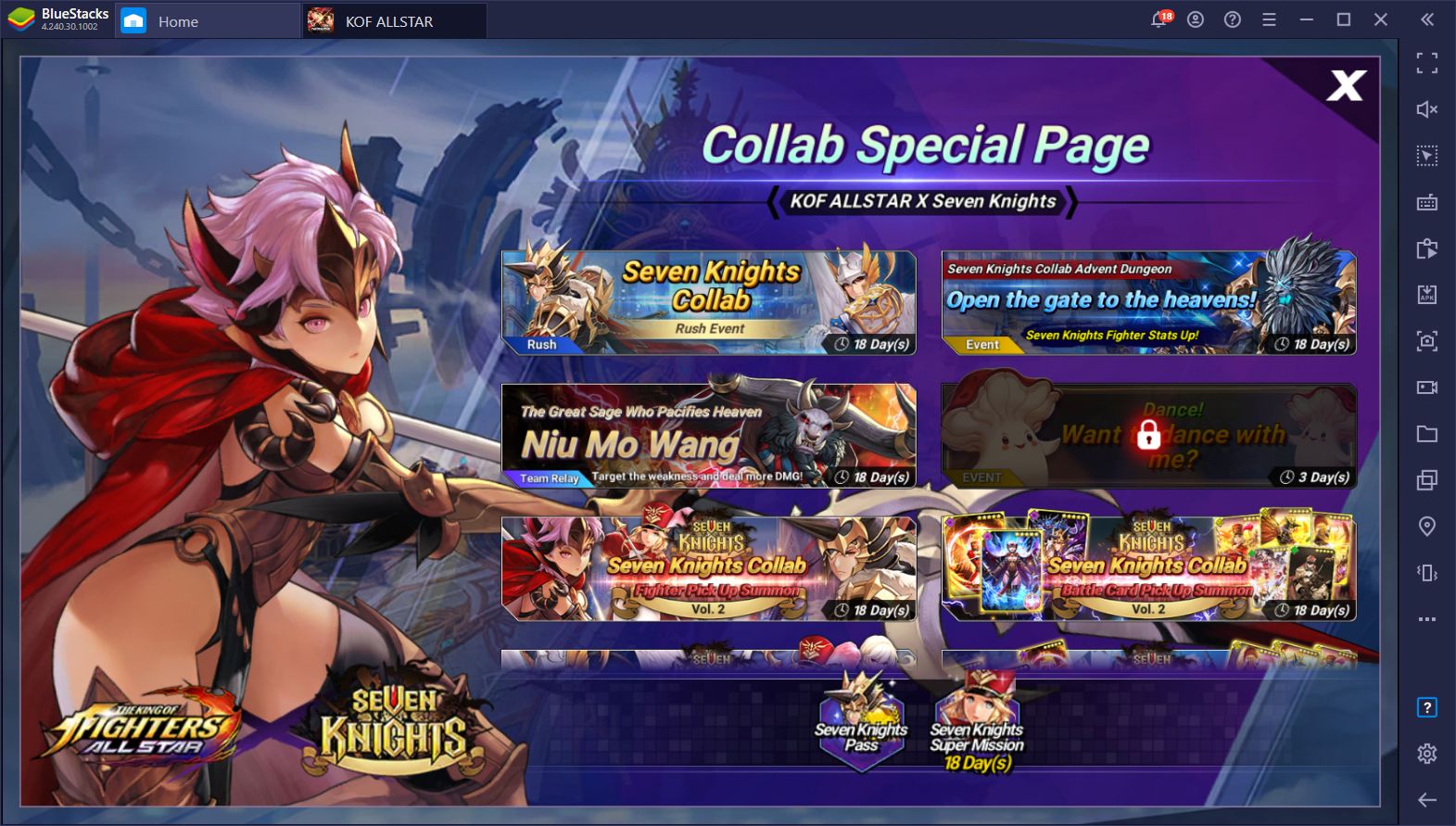 What do you think of this crossover? Which other collaboration would you like to see in KOF ALLSTAR in the future? Leave is your thoughts in the section below!