News
Netflix: 3 New Mobile Games & Acquisition of Boss Fight Entertainment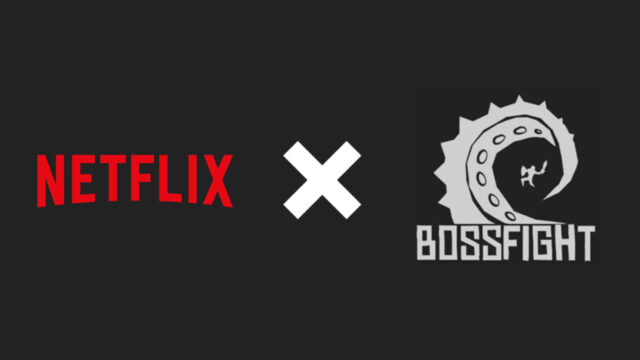 In recent months, the streaming giant Netflix has been focused on expanding its newly established roster of subscription-based games. The service now features up to 14 games, and just recently, Netlfix Games added 3 new mobile games for its subscribers to enjoy.
Here are the games – This Is A True Story from Frosty Pop, Shatter Remastered, and Into The Dead 2: Unleashed from PikPok, all of which you can download from the Google Play Store App Store or through the Netflix App.
Into The Dead 2: Unleashed is a classic zombie FPS game developed by the video game company PikPok of New Zealand. The game features tons of levels, a good story, lots of weapons, and various sceneries ranging from military bases to snow-capped mountains. This is the second installment of the "Into the Dead" series and is an ode to classic zombie-themed shooters.
This Is A True Story, developed by the Canadian game studio Frosty Pop, is a narrative-based puzzle game that explores the daily struggles of a sub-Saharan African woman in search of water. The game features beautiful hand-drawn art of the Saharan landscape and culture while offering adventures such as stopping poachers and surviving the brutal Saharan sandstorms. The stories in the game are based on the interviews with Sub-Saharan women conducted by the Charity: Water nonprofit organization during their travels in the region.
Shatter Remastered, also developed by PikPok, is a remastered version of Shatter released way back in 2009 on PlayStation 3. The game features awesome retro electronic music as well as tons of levels, bosses, and dynamic battles. Shatter Remastered in essence, is a brick-shooting game but the music adds another layer of entertainment for fans of the legacy game.
List of Netflix Games You Can Play
Asphalt Xtreme

Stranger Things: 1984

Stranger Things 3: The Game

Krispee Street

Dominoes Café

Wonderputt Forever

Knittens

Dungeon Dwarves

Bowling Ballers

Card Blast

Teeter (Up)

Shooting Hoops

Arcanium: Rise of Akhan
And now three more, This Is A True Story, Shatter Remastered, and Into The Dead 2: Unleashed.
Boss Fight Entertainment Joins Netflix
With over 222 million worldwide subscribers, Netflix is one of the most popular choices for streaming content. However, the company has started to slowly expand into the gaming industry.
Apart from releasing these three mobile games, Netflix has also recently acquired the American game studio Boss Fight Entertainment, effectively enlarging its footprint in the gaming sector. Boss Fight Entertainment becomes the third developmental studio to be acquired by Netflix, joining the likes of Night School Studios and Next Games under the umbrella of the popular streaming platform.
In light of the acquisition, the founders of Boss Fight Entertainment said, "Boss Fight's mission is to bring simple, beautiful, and fun game experiences to our players wherever they want to play."
"Netflix's commitment to offering ad-free games as part of members' subscriptions enables game developers like us to focus on creating delightful gameplay without worrying about monetization. We couldn't be more excited to join Netflix at this early stage as we continue doing what we love to do while helping to shape the future of games on Netflix together."
The streaming platform does offer tons of interesting content, including Netflix originals, many of which have gone on to become global sensations like Stranger Things, Squid Game, The Kingdom, and Dark, to name a few. As such, Netflix already has a great foundation of customers for its new games, which of course are included in the subscription.
We can't wait be see how many games Netflix will announce by the end of 2022.