News
Tencent's New Space Adventure MMORPG Our Planet Mobile To Enter Closed Beta on June 15, 2023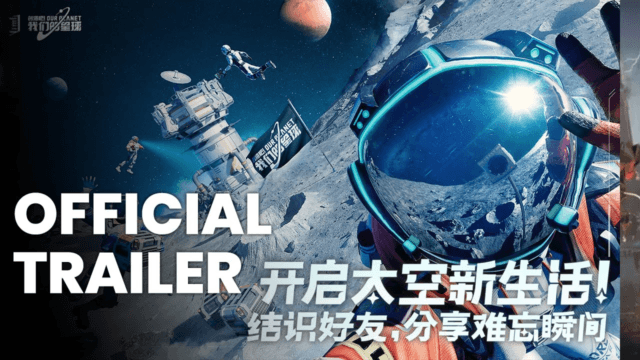 The developers behind popular battle royale PUBG Mobile, Tencent Games, have recently announced their upcoming video game Our Planet Mobile. Our Planet is set to be a space adventure MMORPG title that will likely be available for both Android and iOS devices at the time of its release.
While we don't have a clue about the specific release date of Tencent's new MMORPG, it has been confirmed that Our Planet Mobile will enter its first closed beta on June 15, 2023.
From the initial looks at it, Our Planet's gameplay seems to be reminiscent of that of No Man's Sky. Players are a part of a colony on an unknown planet, where they will have to explore, harvest resources, create structures, and fight off the enemies that dwell there.
Our Planet mobile will feature several biomes for the players to explore, as well as a variety of different creatures to fight with a number of weapons.
The registrations for the closed beta for the MMORPG will begin on May 30, 2023. Players interested in registering for the upcoming beta will have to make sure that they have a WeChat or QQ Account to be eligible. If you meet the requirements, you can register for the Our Planet mobile beta through the game's official website.
If you want to check out Our Planet and download the game on your PC, be sure to download Bluestacks beforehand so you can get the game as soon as it launches. Players looking for a different MMO to grind before Our Planet launches can check out our list of some of the best MMOs currently available on the internet.