News
Payday: Crime War Closed Beta To Start In Early December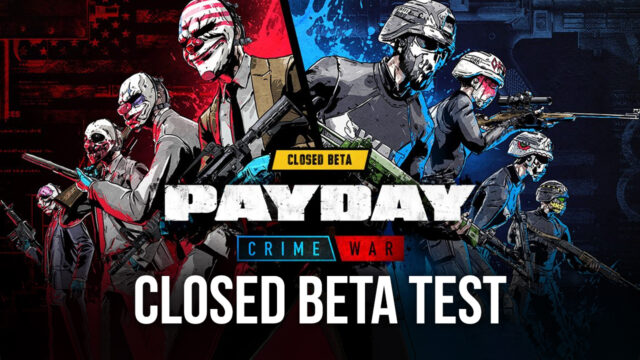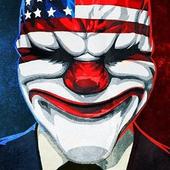 PopReach recently announced a closed beta test for their upcoming PvP mobile game Payday: Crime War. The closed beta phase is set to start in early December this year for both Android and iOS platforms.
You can register for the Payday: Crime War closed beta on their official site. Keep in mind that the registration period for this beta will close on December 1st. This closed beta is focused on testing the overall gameplay mechanics and performance since it takes a lot of information to optimize for mobile devices.
Many of the game's features will be hidden or disabled for the test as we focus on a few key areas of the game."
Game Controls

Gameplay movement and animations

Weapons handling and feel

Gameplay visuals

New PvP Game Mode

Network optimization and stability
How to Register for Beta
Players have to first visit the Payday Crime War site then navigate to the

registration section

.

Click on the register button and fill out the details- email, Android or iOS platform, and device model. Keep in mind that you need a Gmail account to register.

In the next section, you will be asked questions about your experience with the title. The questions will be;

Have you played Payday before?

How often do you play mobile games?

Your age range
And that's it; click on submit. "Only a limited number of participants will be selected to start testing on December 6th, but more participants will be added as we scale up the test."

Now, the game will feature the same old faces, at least for now. If you aren't familiar with the heisters, here is a brief overview.
Wolf– "For his affinity for explosives and capability with hardware, we consider this one to be the Technician in the group. Further, a study by our profiling teams in Behavioral Analysis suggests that "Wolf" could be psychotic, as evidenced by his sudden shifts of mood."
Dallas– "If this one isn't actually the leader, he's definitely the trusted lieutenant. Dallas is one of the original four that emerged in 2011. He appears to be the Mastermind of the gang, and his calm demeanor under fire suggests both a great experience and cunning intelligence."
Chains– "We regard this one as the Enforcer in the gang. He tends to bring the biggest gun and a lot of ammo to feed it. Breaking down his movement, style, and technique, it is obvious that "Chains" is ex-military. It is likely he was special forces, and, based on overheard conversation, possibly even a former Navy SEAL."
Hoxton– "Hoxton" was recently incarcerated at Hazelton Prison but was freed by the Payday gang while he was being taken to a parole hearing. We are sure he will be very difficult to apprehend again."
We will also get to see some fan-favorite locations/contracts like the Art Gallery, Golden Grin Casino, Trainyard, Four Stores, Dockyard, Branch Bank, and the Bridge. Once released or if you get into the beta program, you will be able to play co-op and 4v4 multiplayer battles.
That's it for now; stay tuned for more gaming-related content.