News
PUBG Mobile 1.5 : Elon Musk's Tesla Fleet Has Arrived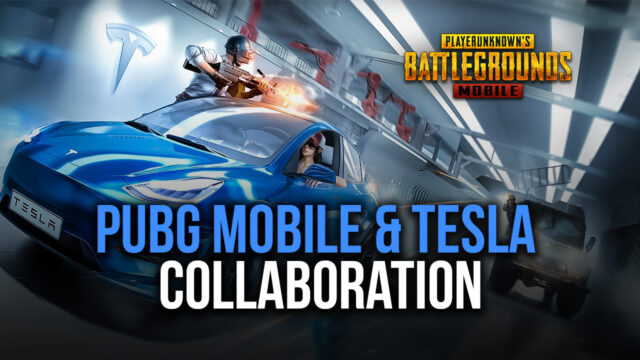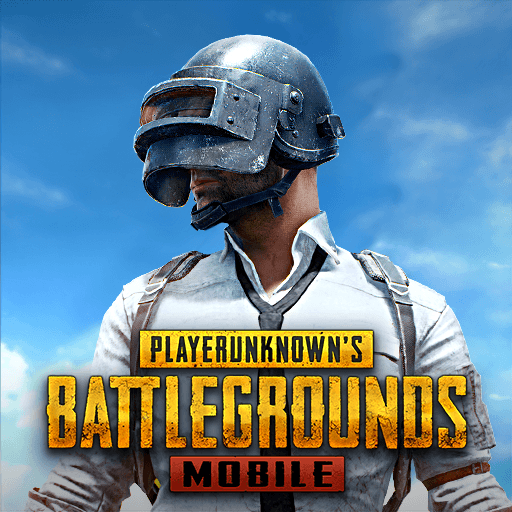 In a surprising turn of events, Elon Musk's electric car company Tesla has made its way into the popular battle royal game of PUBG Mobile. The collaboration between the two has given rise to a ton of new Tesla-related content in the game for the players to enjoy.
In the new 1.5 updates, released on both Android and iOS devices, PUBG Mobile added a new specialized game mode called Mission Ignition in the Erangel map(Evo ground). With the new update, players will now be able to roam around Tesla's iconic Gigafactory in Erangel and build their own Tesla Model Y using the production line. All players have to do is flip three power switches spread throughout the factory to start the process; players will be able to see their cars get made, and they will also get an airdrop at the end.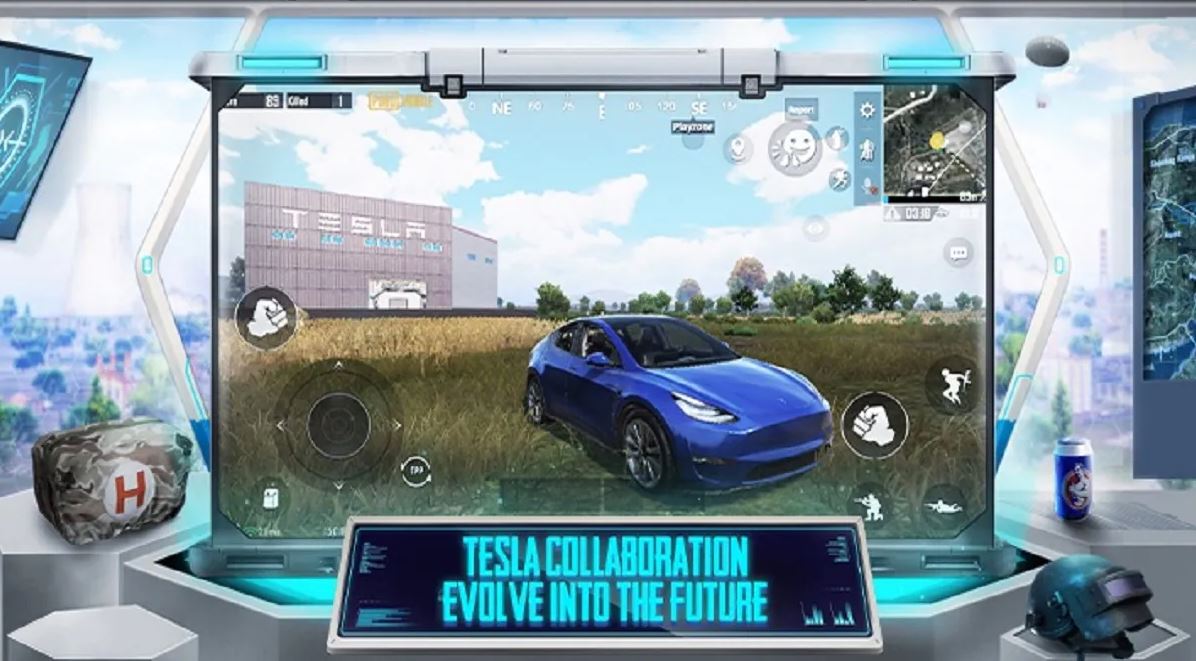 Like its real-life counterpart, the Tesla Model Y has an auto-pilot option in the game that can take players to any destination point set on the map using the highways and roads. This feature is convenient for solo players; they can now use the Model Y's autonomous feature to move around the map while shooting enemies from the passenger seat. On the other hand, the Tesla semi-trucks auto-pilot mode is limited to certain roads and locations.
The Tesla semi moves on a fixed path in auto-pilot mode, carrying loot boxes much like the armored truck in the Sanhok; the loot boxes fall off depending on how much damage is dealt with the semi. Apart from these, players can also drive the Tesla cybertruck, Roadster, and anti-gravity bikes that look like something out of Star Wars.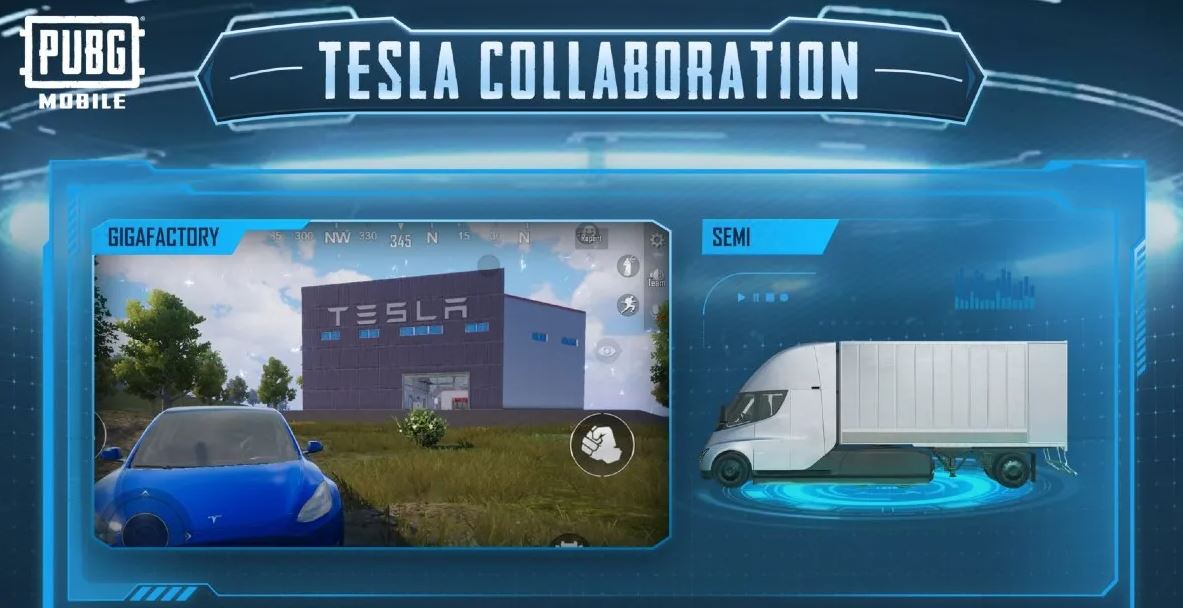 PUBG Mobile 1.5 Ignition Update Features
In the 1.5 Ignition update, PUBG Mobile has done a massive renovation of the maps and buildings, essentially turning it into a futuristic battlefield. Here are some of the new attractions to look out for :
Futuristic transformation of six cities by DynaHex on the Erangel map, the new cities are named as the Energy Center (Mylta Power), Logistics Agency (Yasnaya Polyana), Transit Center (Pochinki), Tech Center (School), Port of Georgopol (Georgopol), and the Security Center(Military Base).

Addition of robotic patrol dogs that can scan and mark nearby high-level items and enemies.

New Futuristic transportation systems like Hyperlines that run across cities( similar to bus stops) and air conveyor canons.

Tesla car skins and the Gigafactory.

New weapons and attachments like the 5.56mm ASM Abakan with options to add a grip attachment, muzzle brake, or a drum magazine.

New companion/messenger.

Tactical marking system and riot shields.

Elevators, Auto jump, and New airdrop gun (MG3 Light machine gun).

Support for 90fps in more devices.
1.5 Ignition Update Release Date In BGMI: Up until now, the update was only available in PUBG Mobile global, but now the latest news from Battlegrounds Mobile India or BGMI says that they will start rolling out the Ignition updates on July 13th Tuesday at 19:30 IST(7:30 PM). Download and play PUBG Mobile Game on your Laptop.