News
Rainbow Six Mobile Closed Beta to Begin Next Week, Additional Details Revealed.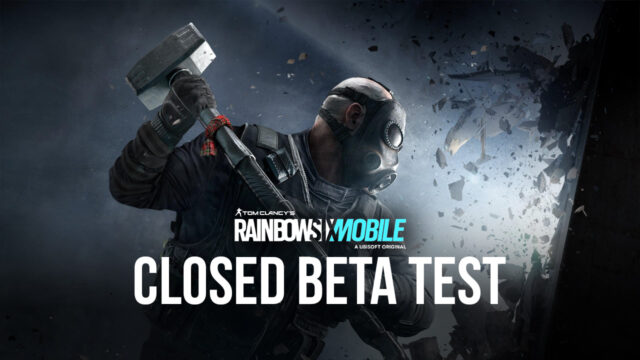 After the announcement of Tom Clancy's Rainbow Six Mobile last week, the mobile gaming community is full of excitement with the recent updates Ubisoft continues to announce, including Rainbow Six Mobile's closed beta to begin from 4th may in North America Region.
Rainbow Six Siege, a first-person tactical shooter, has been a successful game on PCs and consoles since its debut in 2015. Ubisoft has made it a major priority to get the game to the top of the rankings and give regular updates. Although Rainbow Six Siege had a shaky debut on other platforms, it has served as an example for other developers on how to never give up on a game and make the best of it. With the release of details for the mobile version, it appears that Ubisoft is fully prepared for the launch.
Rainbow Six Mobile – Additional Details Revealed
In the most recent episode of developer diary, Rainbow Six Mobile's Creative Director Justin Swan offered us more facts about the game. Two modes (Secure Area and Bomb), the Bank and Border maps, and 16 operators, including Ash and Hibana, will be included in the closed beta. On April 5th, the closed beta will be accessible on Android smartphones in the United States, Canada, and Mexico.
The game was designed from the ground up to be played on a smartphone. This is great news for mobile gamers, since the game will be more optimized, with easier controls and a more user-friendly UI, according to the studio's official weblog post, which also includes further details. As does the team's Twitter page, which is unveiling all of the game's characters, or Agents, including the most recent one, the OG Recruit.
Registration for the closed beta for all regions is now open on the website, and if you're a fan of first-person shooters, you won't want to miss out on one of our picks for the most anticipated games of 2022.