News
Return to Empire, Age of Empires' Mobile Version, Announced by Tencent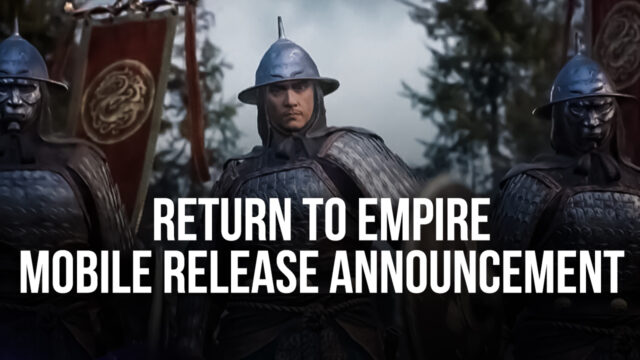 Mobile ports of PC games have been flooding the market for some time now, with many topping the charts and becoming extremely popular. Presumably, Tencent, the company behind games such as PUBG and Call Of Duty: Mobile, seeks to accomplish something similar with a mobile version of the hugely popular real-time strategy video game, Age Of Empire. The mobile version is called Return To Empire, and it comes with certain twists and tweaks, as one would expect from a mobile iteration of a PC game.
Return To Empire was announced at the 2021 Tencent annual game conference, and a few days ago, Daniel Ahmad, a Senior Game Analyst of repute tweeted about the game, revealing some interesting details, along with a teaser trailer that gives us a glimpse into what the game will look like and how different it is from the PC version.
Tencent's TiMi Studios Group has confirmed it is working with Xbox Game Studios and subsidiary World's Edge to adapt the Age of Empires IP for smartphones.

The game is being developed by TiMi Studios under the title 'Return to Empire' and is set to launch in China. pic.twitter.com/xGNjQZjeKE

— Daniel Ahmad (@ZhugeEX) August 12, 2021
The tweet reveals that Tencent's TiMi Studio has been working with Xbox Game Studios and subsidiary World's Edge to adapt the original Age Of Empires into its mobile form. The tweet also says that the game is set to release in China, and as has been confirmed by multiple news outlets, to the disappointment of fans, Return To Empire is set to release in China only, with the official website for the game already open for pre-registration and offering in-game rewards to those that pre-register. Whether a release outside China is in the books for Tencent or not, fans will have to wait and see.
The gameplay trailer released by Tencent gives us a clearer idea as to what the game will look like when it is released. The core mechanics of the game are similar to the original Age Of Empires games, but the setting has been updated and the graphics look positively stunning, with vast, sweeping territories of land to be conquered by users.
Although there is no news as to a release outside China, given Tencent's record, it can be said that there is a chance that the game might see the light of day in the hands of users outside China. Until then, fans of the series can satiate their hunger for more Age Of Empires content by playing Age Of Empires 4, being released for PC by Microsoft later this year.