News
Tower of Fantasy will Launch Globally on 10th August to Bring Various Events, Rewards, etc.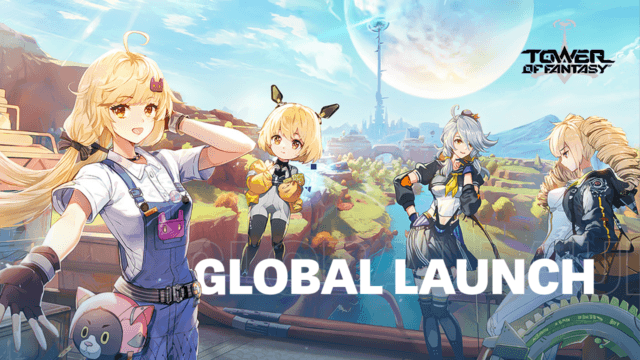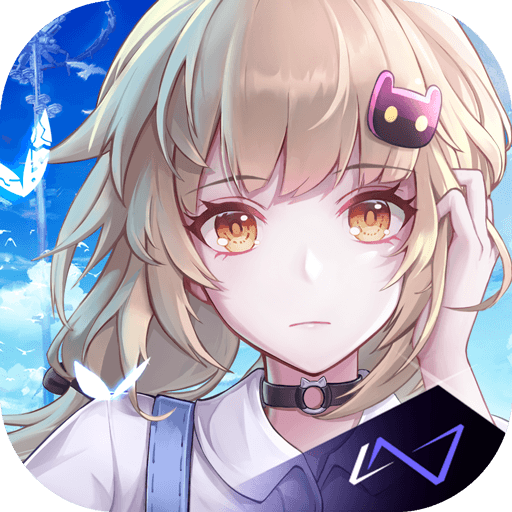 Tower of Fantasy, a highly anticipated MMORPG game and the brainchild of Perfect World, Level Infinite, and Hotta Studios, has finally received an official release date. The game took inspiration from Genshin Impact and features a similar open-world anime aesthetic setting. Tower of Fantasy releases on 10/11th of August for players on PC and mobile platforms, including iOS and Android.
Tower of Fantasy will feature eight playable characters upon launch. Each character comes with a unique back story and a signature weapon. The game also allows for extensive customization of the characters to better match the taste of the players.
How to get a free SSR in #ToF? Who's the character for the first limited banner? How many pre-registration rewards in total can I claim? ?

Take a look in advance at what we prepared for you when the game launches!! ?

Get ready for August 10th! ?#TowerofFantasy #ToFSignal pic.twitter.com/Jxe5g1ozHp

— Tower of Fantasy (@ToF_EN_Official) August 4, 2022
The following characters will be present during the launch –
Shiro – Weapon: Chakram (Grievous)
Zero – Weapon: Enchanted Cube (Fire)
Meryl – Weapon: Claymore (Ice)
King – Weapon: Scythe (Fire)
Crow – Weapon: Double Blade (Lightning)
Tsubasa – Weapon: Bow and Arrow (Ice)
Samir – Weapon: Dual Pistols (Lightning)
Cocoritter – Weapon: Scepter (Ice)
The game promises rewards for pre-registration as well as in-game rewards, regional rewards events, and many more. As of now, the Tower of Fantasy has already crossed three million pre-registrations.
The game takes place in the Sci-Fi city of Aida, where players can explore the map solo or with their friends. They also have the option to create parties with other players from the world channel.
Players who pre-registered for the game will receive various rewards, including Vouchers, 10x Gold Nucleus, 500x Dark Crystals, Leader of Astra, Aida Trailblazer, Orion, Star Sand, a cute avatar, and other rare items. Players can claim the mentioned rewards through the Pre-Registration Milestone located in the rewards section of the game.
Starpath Navigation
Tower of Fantasy will feature various in-game rewards for completing small tasks. Players can achieve the Newcomer mission to become eligible to claim an SSR weapon box, 5x Gold Nucleus, and 5x Proof of Purchase. Weekly logins will allow you to claim 10x draws and limited vehicles with rewards such as Gold Nucleus, Red Nucleus, etc.
Pioneer's Gift
Players can receive this if they have pre-registered for the game's launch. Rewards include Gold Nucleus, Nemesis Amplification, SR Relic Shard Boxes, and Goggles.
Executor Training
During this event, reportedly on the 3rd week of launch, players can claim rewards from the event page, including Red Nucleus, SSR Relic: Colossus Arm, etc.
Road of Strife
This event will take place during the 4th week of launch, during which players can claim rewards from the event page, including Red Nucleus, Vehicle: Mechbird, etc.
Apart from the in-game rewards, there will also be unique regional rewards locked in for specific regions. Each regional event varies from the other regional events. The primary way to get your hands on these rewards is to watch live streams of influencers in your region and interact with them. Here is the complete list of the regional events to celebrate the launch:
Tower of Fantasy Global Launch Festival (East Asia)

Tower of Fantasy World (North America)

Fantasy Season (Southeast Asia)

Tower of Fantasy Summer Fest (Europe)

Tower of Fantasy Carnival (Latin America)
Outpost Challenge (Twitch Drops)
Watch your favourite streamers and get a chance to win exclusive Twitch drops, which will be up for grabs from August 11th to 13th.
What do you think about the launch of Tower of Fantasy along with in-game rewards and events? Let us know in the comments below.