News
Pre-Registrations Opened for Tower of Fantasy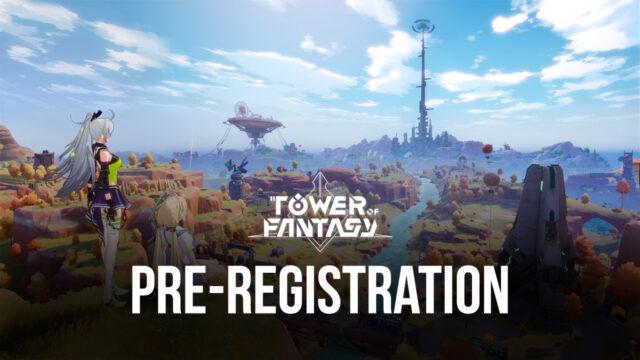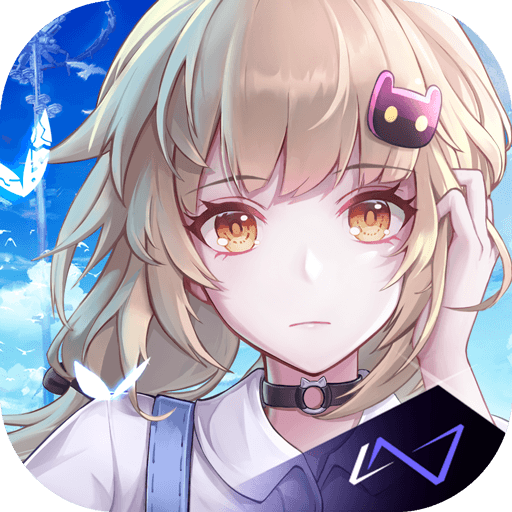 Tower of Fantasy is an upcoming open-world RPG game developed by HOTTA Studio and released for the global masses on Google Play Store, iOS App Store, and Steam Game Centre. Players will be role-playing an anime stylized character that is free of all boundations set by other open-world titles and letting the players explore a true open world set in a fantasy sci-fi fictional land of Aida. The game boasts a wide variety of play styles and players will be able to switch between the play styles at the tap of a button rather than being locked to play a specific class/race like we see in other MMORPG titles.
Tower of Fantasy boasts a futuristic setting and flashy animations for all of its characters and showcases different combat play styles. Players can swiftly change the combat style according to the weapon they are wielding in certain instances to switch between different play styles. For example, Tower of Fantasy lets the players easily switch between being ranged marksmen by wielding a Gun/Rifle to a brutal assassin by wielding daggers/kuranai. Tower of Fantasy is also an MMORPG (Massively Multiplayer Online Role-Playing Game) where players can bond with each other, party together, and raid dungeons together. Players can also go into each other's worlds and interact with each other. The game also advertises itself as an immersive game where players will be able to interact with different objects and NPCs in the game's fantasy land.
Pre-Registration Campaign and Rewards
Pre-registrations for Tower of Fantasy are finally opened after the game saw a massively successful release in its home region of China. Players can pre-register for Tower of Fantasy on different platforms like Google Play Store, iOS App Store, and Steam PC Client. The game is released simultaneously for all regions. Players can further pre-register for the game on their official website as well and stay tuned for further updates regarding the release date. The game, knowing its popularity and quality has set a massive goal of 2,500,000 pre-registrations total to get the final reward.
All the pre-registrations counted are combined from Android, iOS, Steam, and from the official website itself. The rewards and the milestones to achieve these rewards are as follows:
500,000 Total Pre-registrations

– Avatar Frame x 1, Black Nucleus x 2, Wholegrain Bread x 10, Gold x 2888

1,000,000 Total Pre-registrations

– Limited Title x 1, Black Nucleus x 3, Fried Chicken x 10, Weapon Battery 2 x 4

1,500,000 Total Pre-registrations

– Gold Nucleus x 3, Avatar Zeke x 1, Sizzling Meat x 10, Gold x 3888

2,000,000 Total Pre-registrations

– Onion Jetpack Pant x 1, Gold Nucleus x 3, Crispy Grilled Fish x 10, Weapon Battery 2 x 4

2,500,000 Total Pre-registrations

– Outfit: Star Sand x 1, Gold Nucleus x 4, Nut Tea x 10, Gold x 6888
Tower of Fantasy Features and Story
Tower of Fantasy's official description reads – "Set hundreds of years in the future on the distant planet of Aida, the shared open-world RPG, anime-infused sci-fi adventure Tower of Fantasy is coming. Players will be able to experience an anime-inspired post-apocalyptic sci-fi art style, freeform character development, immersive objectives, and exciting combat through thrilling battles and exciting open-world exploration.
In Tower of Fantasy, dwindling resources and a lack of energy have forced mankind to leave earth and migrate to Aida, a lush and habitable alien world. There, they observed the comet Mara and discovered unknown but powerful energy called "Omnium" contained in it. They built the Omnium Tower to capture Mara, but due to the influence of Omnium radiation, a catastrophic disaster occurred on their new homeworld."
The game differentiates itself from other competitors of the MMORPG genre by making use of new features like cross-server and cross-platform support, different collectible weapons and heroes, as well as a ton of variable play styles. Some of the features listed are as follows:
Experience a vast alien world full of beautiful open vistas and imposing futuristic structures.
Wield the unique weapons of each character that grant different gameplay styles as you explore their compelling backstories.
Grow and Explore Together
Party up with friends online and take on new adventures in the shared open world.
Engage in epic battles against enemies of all shapes and sizes as you switch weapons and gameplay styles on the fly to unlock your own personal fighting style.
Explore and interact with a vibrant living world as you discover your own journey through it.
Tower of Fantasy looks like a great blend of open-world genre and socializing aspects of the MMORPG genre. The game is slated to rival the likes of Genshin Impact. To get more such updates for Tower of Fantasy, stay tuned for more news like future release dates, guides, and tips for the game. We are committed to providing a lag-free and smooth experience playing such games on your PC using BlueStacks.