Updates
Azur Lane: New Characters Kazagumo and Shirayuki, New Events, Skins, and More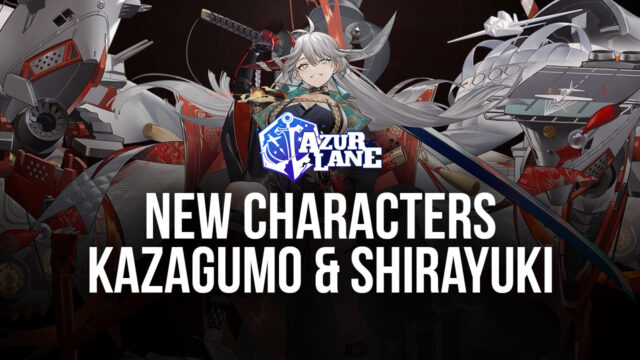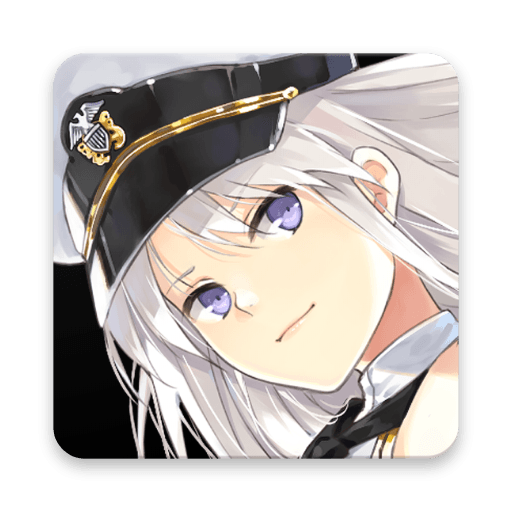 Do you like all things cute and cuddly? How about adorable (yet deadly) battleships? You are in luck, dear commander, because Azur Lane is introducing two new tiny characters to the game named Kazagumo and Shirayuki.
Last month's patch gave players a lovely summer experience through the Vacation Offensive event. Commanders who participated got a chance to grab Yamashiro's outfit, "Bottled Beachside Air."
This patch, YoStar is blessing us with two new irresistible battleships.
New Characters
The new ships Kazagumo and Shirayuki are now live in Azur Lane.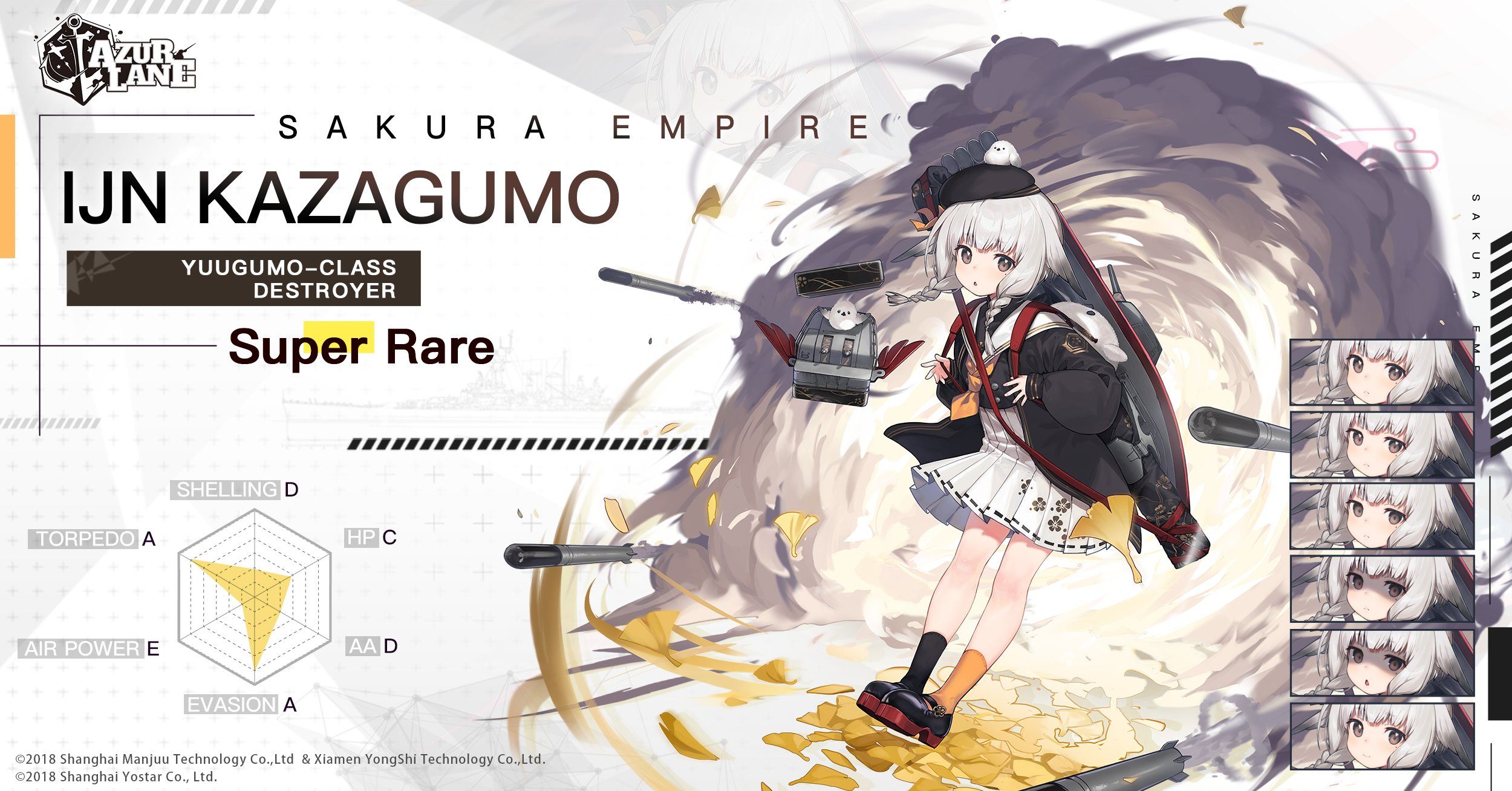 Kazagumo is a Super-Rare Yuugumo-Class Destroyer while Shirayuki is an Elite Fubuki-Class Destroyer. They are both under the Sakura empire.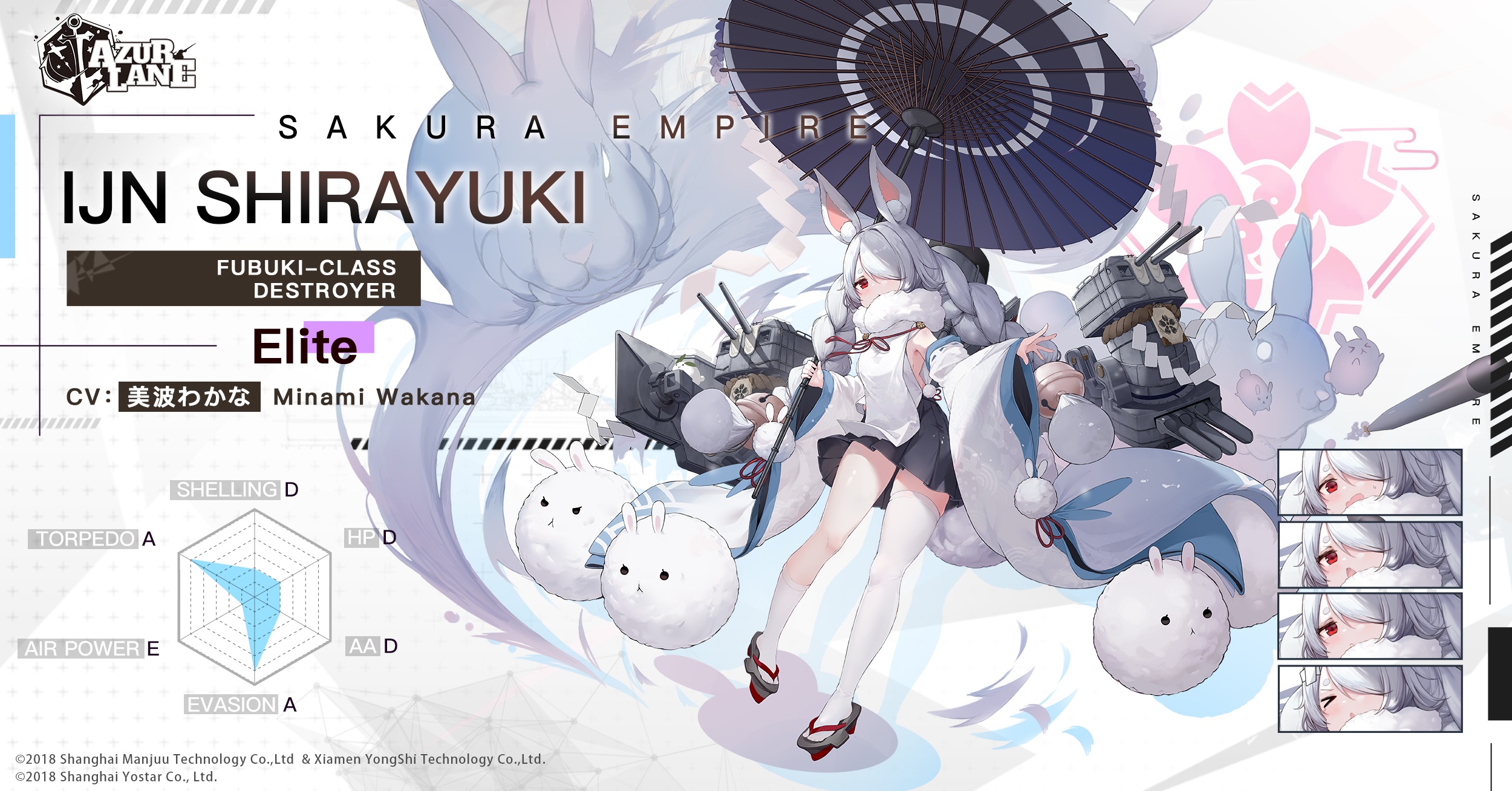 Kazagumo and Shirayuki will have a rate up in the event construction pool which will be available from June 24 to July 7, 11:59 p.m. UTC-7.
New Event
Love dressing up your battleships? We got a new Rental Outfit event on this update.
Log in during the event to get two Rental Outfit vouchers which can be used for the following skins:
Kazagumo – After School Melody

Cassin – Shopping Carte Blanche

Kasumi – At School with Foo
Event Reruns
This patch will also bring back two fan-favorite events — the Swirling Cherry Blossoms rerun and the Dawning Ceremony Rerun – Phase II.
The Swirling Cherry Blossoms Rerun will let you sortie to event stages and earn enough PT to exchange rewards that include limited characters like Noshiro, Kinu, and Hibiki. Maps A and B will reward triple PT upon first clearance for each day while maps C and D will reward double PT for first clearance each day. The EX stage will be unlocked after finishing the SP stage.
Meanwhile, the Dawning Ceremony Rerun – Phase II will let you limit break event characters and use battleships Akatsuki, Shigure, Shoukaku, and Atago from the previous phase. Once you complete missions using these four, you will accumulate Training Pts. which can be used to exchange the limited portrait frame "Sakura Ceremony."
The former event will run for two weeks from June 24 to July 7 at 11:59 p.m. UTC-7 while players have more time to accomplish the latter which will be available for three weeks from June 24 to July 24 at 11:59 p.m. UTC-7.
New Skins
Commanders, prepare your wallets because following skins will be available in this patch:
Kazagumo – After School Melody

Shirayuki – Bunny Breeder

Kasumi – At School with Foo

Urakaze – Sengoku Shredder!

Ryuujou – Dragon Hunter: Ryuujou's Rise

Memphis – A Breath of Fresh Air

Downes – Part Time Bomber

Cassin – Shopping Carte Blanche
Rerun Characters and Skins
If you failed to get the following battleships and skins for the first time, now you'll get a chance to try and grab them again in their rerun. Watch out for these characters in the event construction pool:
Super Rare Suruga (rate up)

Super Rare Ryuuhou (rate up)

Elite Kasumi (rate up)

Super Rare Noshiro

Elite Kinu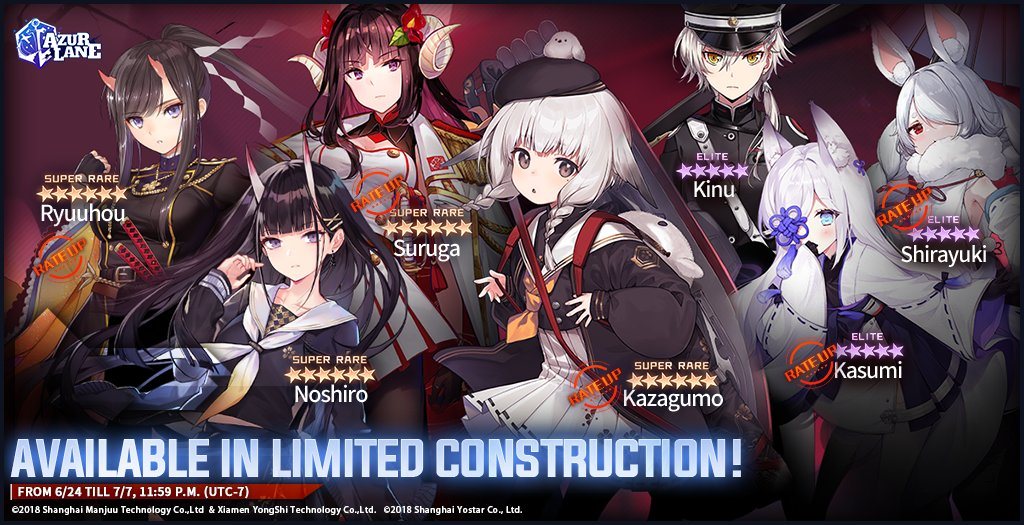 To accompany these rerun characters, here are rerun skins for this patch:
Ryuuhou – Firebird's New Year Dance (L2D)

Noshiro – Uncharted Festival Ground (L2D)

Suruga – Hundred Flowers' Auspice (L2D)

Bibili – New Year's Little Imp

Kasumi – New Year's Comfort
New Items and Furniture
To complete the whole package, new items and furniture will be available for a limited time.
Players can choose from the Limited Build Supplies (one purchase limited), Limited Strategic Supplies (five purchase limited), and Decor Tokens Pack (two purchase limited).
Throw in the Manjuu High School furniture to your shopping list and you are all set!
Players will receive 1,500x coins and 2,000x oils as compensation for the maintenance downtime.
Want to find out tips and tricks on how to sail smoothly in Azur Lane? Check out our previous blog post for the perfect guide for all beginners. You might even pick up a thing or two as an existing player.