Updates
Azur Lane: June Update – Vacation Offensive, Blueprint Completion Plan – Izumo, and more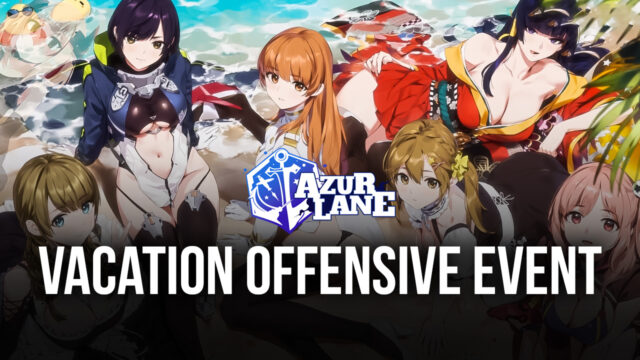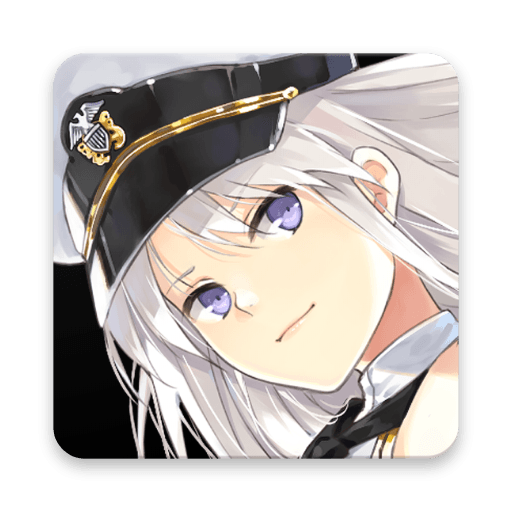 What do you love the most about the summer season? The clear blue skies? The crystal clear waters? Weather that makes you want you to just take a dip and drink your coconut juice?
For us, it is Azur Lane's Vacation Offensive! event. In this new event, players will be able to get the new Yamashiro – Vacation Offensive skin which shows the battleship in a cute-looking outfit. Yes, this battleship is beach-ready!
Here is Azur Lane's June update explained.
Vacation Offensive! Event and More
From June 17 to July 7, you will be able to get a hold of the Vacation Offensive! event which lets you earn Yamashiro's outfit named after the event.
All you need to do is clear normal stages after Chapter 3 or Event stages to complete special missions in exchange for "Bottled Beachside Air" to claim Yamashiro's new skin.
Additionally, Blueprint Completion Plan – Izumo is now live on the servers. Commanders who have been eyeing Izumo for a long time will now have a chance to participate in the Blueprint Completion Plan – Izumo. In this event, players can earn a total of 30 bonus blueprints. These blueprints can be used on research projects to further strengthen and hone your Izumo ship.
A rerun of the Dawning Ceremony is also happening in this update. In this event, you can earn extra experience by sortieing with Akatsuki, Shigure, Shoukaku, and Atago. The Dawning Ceremony Rerun will begin right after the upcoming maintenance. Experience obtained can be used on the second part of the event to get Training Points.
New Skins
Of course, since it is vacation time YoStar Games is giving us the most gorgeous skin of all — the Yamashiro – Vacation Offensive! skin voiced by Koshimizu Ami.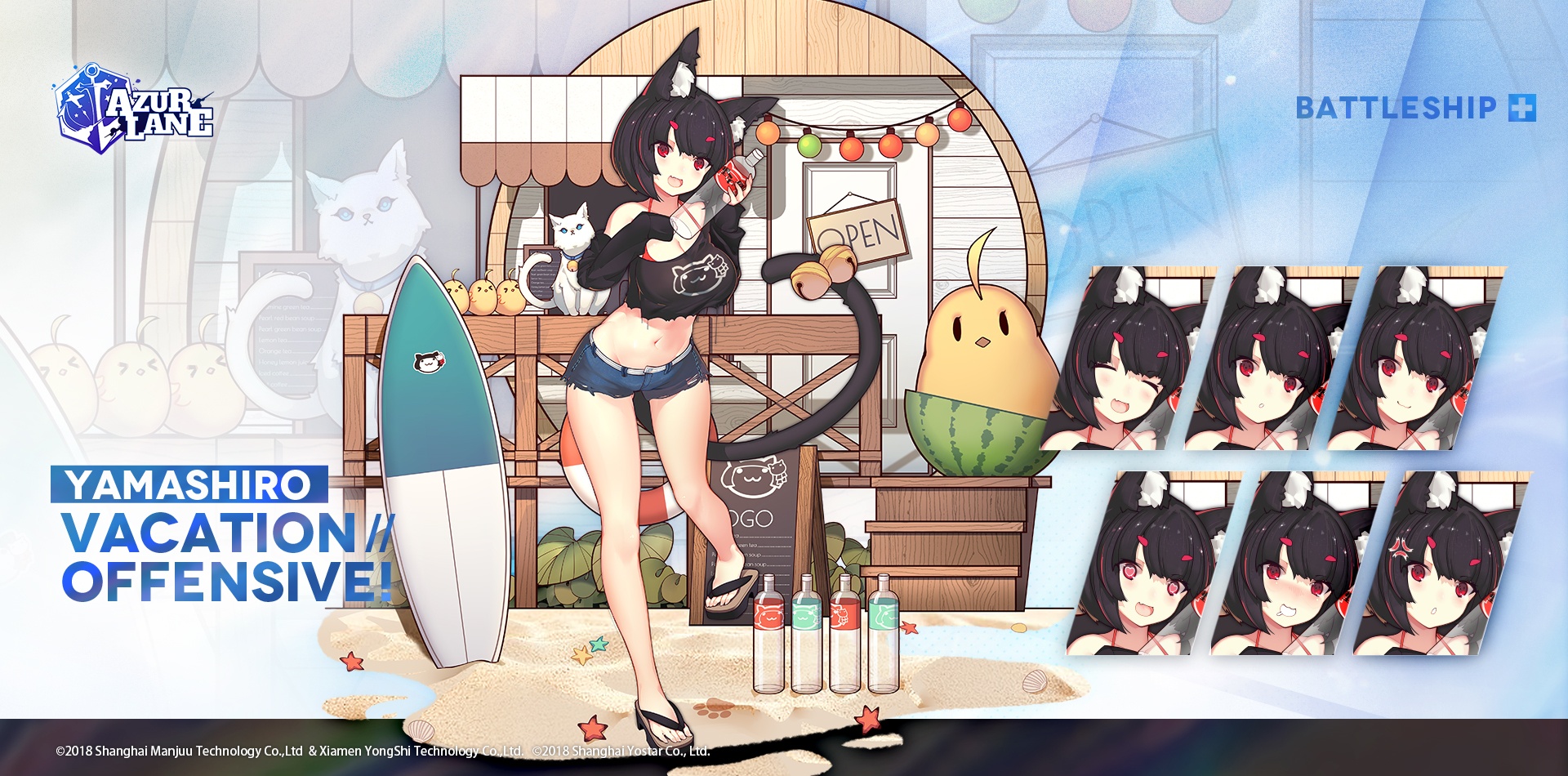 Yamashiro is a 4-star Rare Battleship under the Sakura Empire faction. In this special skin, Yamashiro's red and black kimono outfit has been replaced with something more casual to fit the summer theme.
The Yamashiro Vacation Offensive skin shows her all geared up for the tropical season. She is wearing a red swimsuit top covered by a tattered black long sleeve crop top. Yamashiro is also wearing a pair of short shorts with matching black geta or wooden sandals. You can also clearly see her long black cat tail decorated with big bells.
This skin comes with six different expressions of Yamashiro, so it might be worth every penny if you fancy this cat girl.
As always, players will receive 1,500x coins and 2,000x oils as compensation for the maintenance downtime.
What do you think about Yamashiro's new Vacation Offensive outfit? Is she worth all the time and grind?