Updates
Azur Lane: Kinu's New Memory 'As Cool As A Demon' is Now Available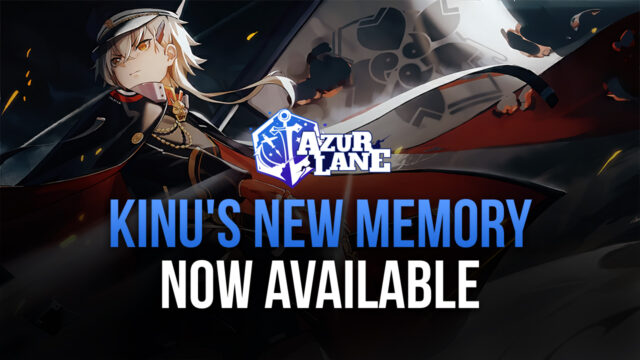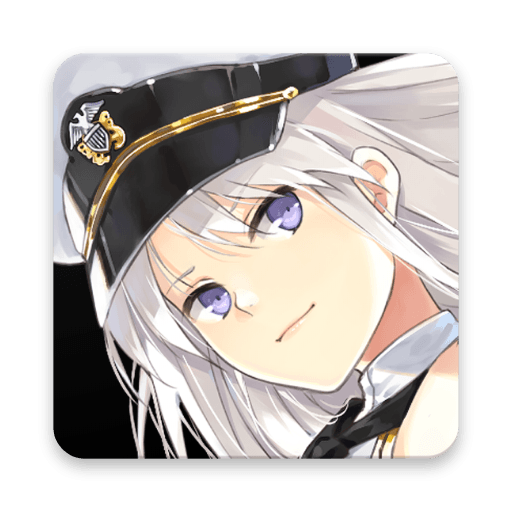 Commanders, do you love adorable, white-haired ship girls? You are in for a treat then because Kinu's New Memory just went live in Azur Lane.
New Memory – Kinu
Kinu is an Elite, five-star Light Cruiser under the Sakura Empire. She is a Nagara class for commanders who are not that much familiar with her background.
Kinu's New Memory will be called "As Cool As A Demon" and will explore her story as a character.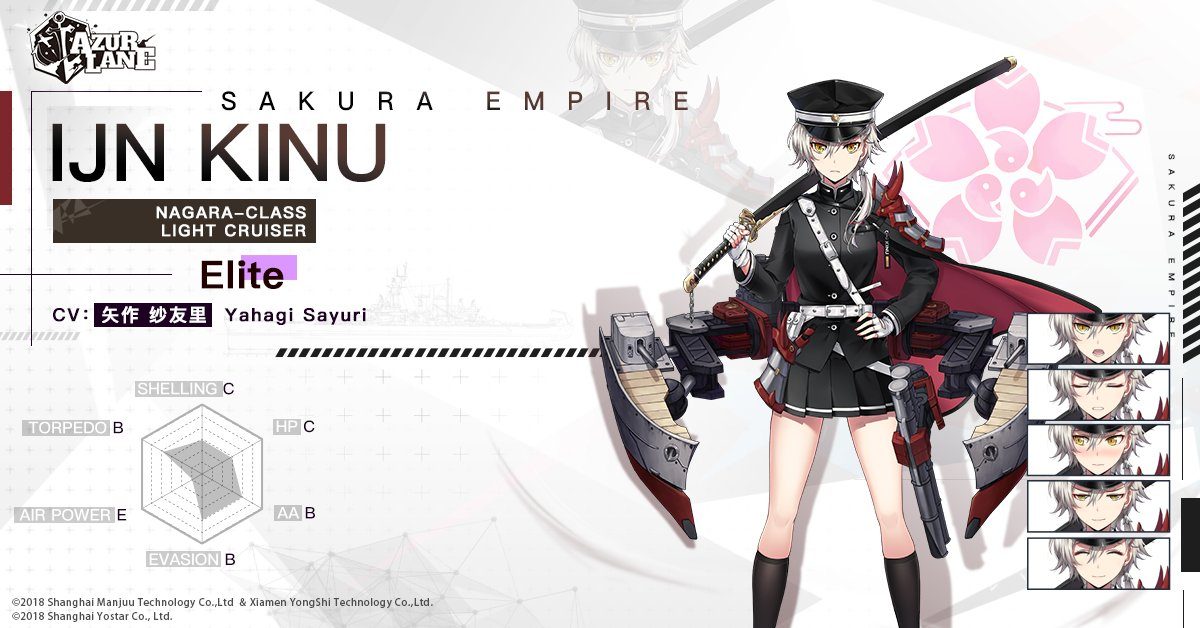 In case you did not know, Kinu's name derives from Kinugawa which means "furious and violent like a demon's wrath."
What kind of demon will Kinu show us in her new memory? You need to play her story in order to check if you can touch her "demonic raiments."
Rerun Event – Summer Festival
Aside from Kinu's new memory, players are in for a good time as YoStar Games brings back the Summer Festival.
During this event, you can play the minigames and earn stamps to get Juno's limited outfit "Fairly Flavorful Festival."
The Summer Festival event rerun will be available from August 5 until August 18, 11:59 p.m. UTC-7.
System optimizations
Good news for Android users! The developers have optimized the downloading update on all Android devices so expect a smoother download process.
The energy saver function has also been added to the Auto-Search mode.
Furthermore, the developers have fixed the issue where booting the game lead to white screen on some devices.
August von Parseval mains will be delighted to know that the issue on her "Hex-Principle of Insight" where the skill's damage does not count toward the final damage output has finally been fixed.
Additionally, Azuma and Ägir's dynamic splash arts have been optimized. You can read more about these two Azur Lane ships on our previous update blog post.
Lastly, the Naval Curry has been changed to Festival Food in the dorm.
All commanders and players will receive 1,500x coins and 2,000x oils as compensation for this update.
Azur Lane 3rd Anniversary
Loyal and long-time commanders of Azur Lane surely know that the game's third-year anniversary is coming up. Azur Lane was released globally on August 29.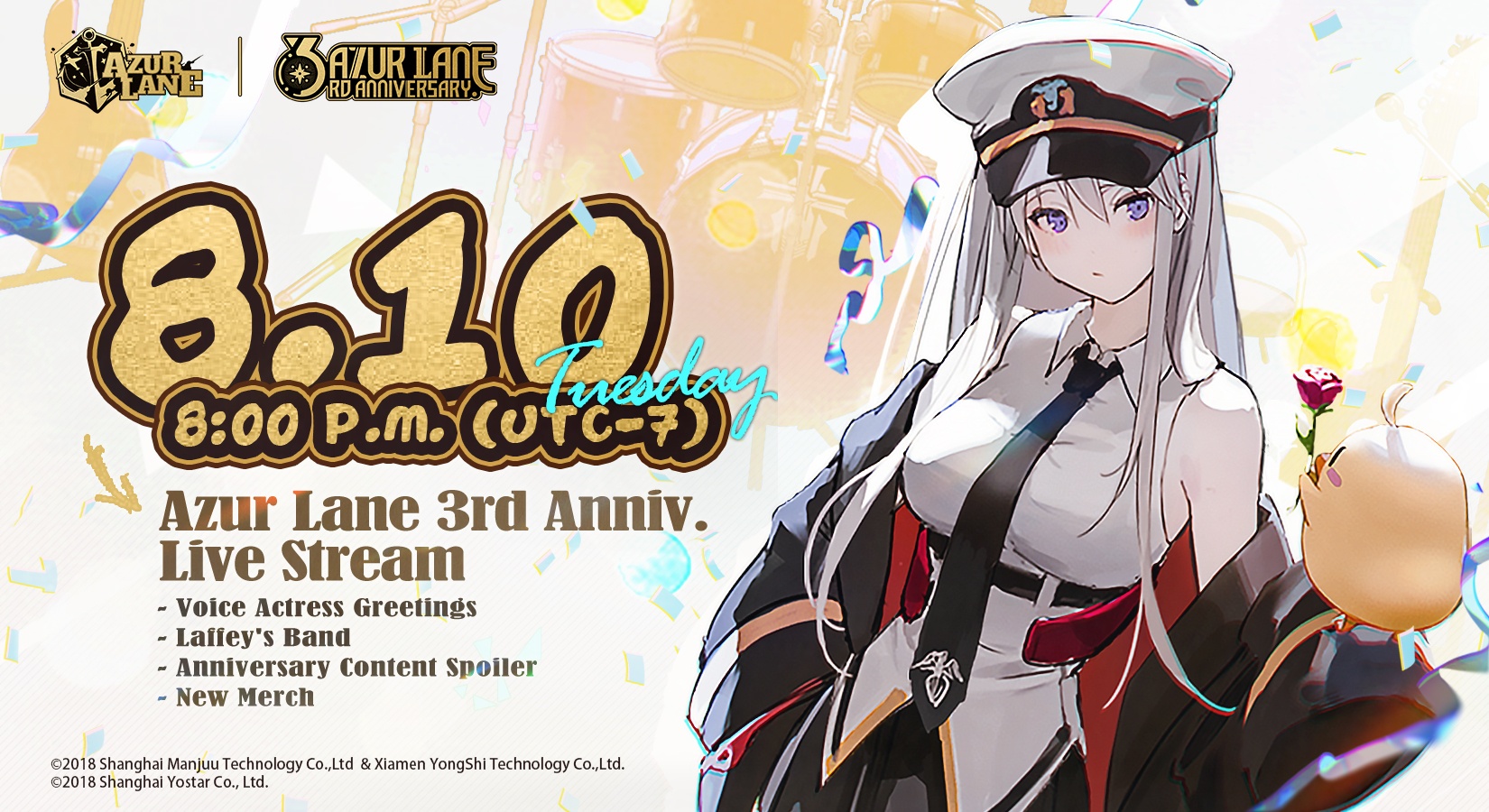 To celebrate their anniversary, YoStar Games is holding an Azur Lane 3rd Anniversary Live Stream which will feature voice actress greetings, Laffey's band, anniversary content spoiler, and new merch.
Stay tuned on Tuesday, August 10th at 8:00 p.m. UTC-7 to find out all the exciting stuff that Azur Lane has prepared for their third anniversary celebration.
Play Azur Lane on BlueStacks today and enhance your overall gameplay experience with the app's multiple features. Check out BlueStacks' Macros feature, which allows you to master Azur Lane by taking all your repetitive tasks and simplifying them with just the press of a button. It really is that simple!