Updates
Call of Duty: Mobile Season 3 SMG Supremacy Challenge to Reward Free HS0405 – Stone Mason and More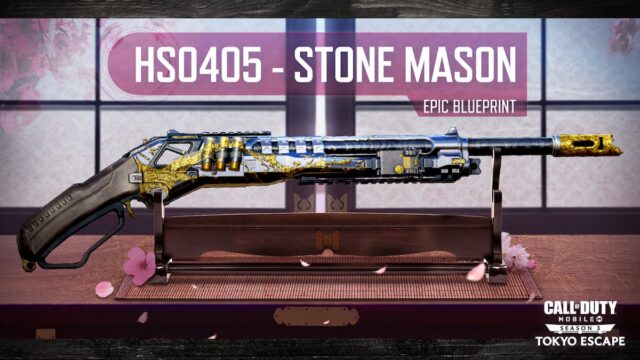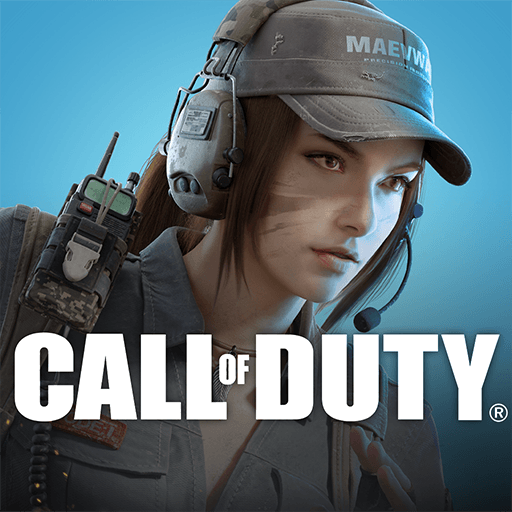 Activision and Timi Studios make a number of optimizations and updates every Call of Duty: Mobile season to continuously enhance the player experience. These include the announcement of new in-game events, giveaways of free rewards, the addition of new skins, and the introduction of new modes and maps.
Recently, the third season of Call of Duty: Mobile called Tokyo Escape commenced and paved the way for the forthcoming events, mode and skin introductions, new rewards, and many other features that will roll out throughout the season. Following that, a new Seasonal Challenge called SMG Supremacy has made its way to the game and features multiple free rewards. The rewards will be obtained through the missions featured in the challenge.
SMG Supremacy Missions and Rewards
The new challenge, "SMG Supremacy," started on April 21, 2021, 0:00 (UTC) and features a total of seven parts or missions as seven stages. As mentioned in the previous community update of COD Mobile on Reddit, the Challenge will be Multiplayer mode focused and revolves around SMGs related missions.
The parts or the tasks of the Seasonal event are primarily based on killing enemies with random or specific SMGs (like PP19 Bizon) and winning matches in MP mode. These tasks can be tricky and will test the skills of players at handling SMGs. It was mentioned by Activision that the missions would definitely be challenging, but the difficulty is less than the "Shovel Level Challenge" that was featured in the previous season.
As mentioned above, the SMG Supremacy's seven tasks are more like seven stages, and each stage will be unlocked only after the completion of the preceding one. Needless to say, the completion of each task will reward players with certain rewards along with Battle Pass XP. A total of 20,000 Battle Pass XP will be gained through the SMG Supremacy challenge. While the parallel rewards to be won are here:
Mission 1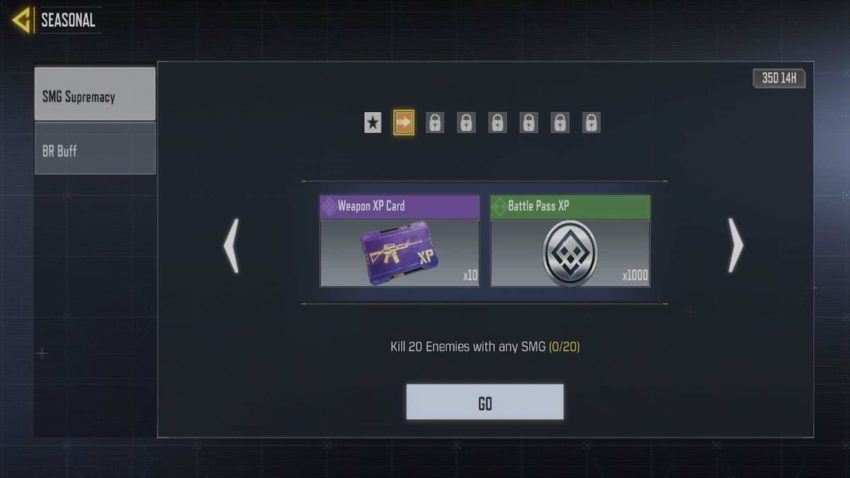 You need to kill 20 enemies with random SMG.
Rewards
Weapon XP cards x10

Battle XP gained x1000
Mission 2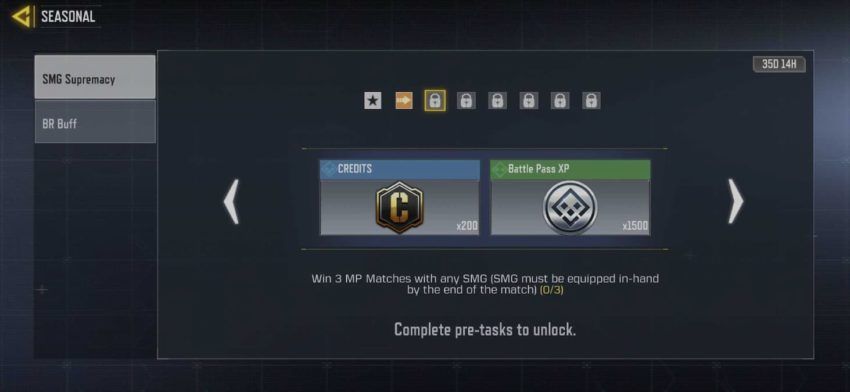 Win 3 MP mode matches with any random SMG equipped (SMG must be equipped in-hand by the end of the match).
Rewards
Credits x200

Battle Pass XP x1500
Mission 3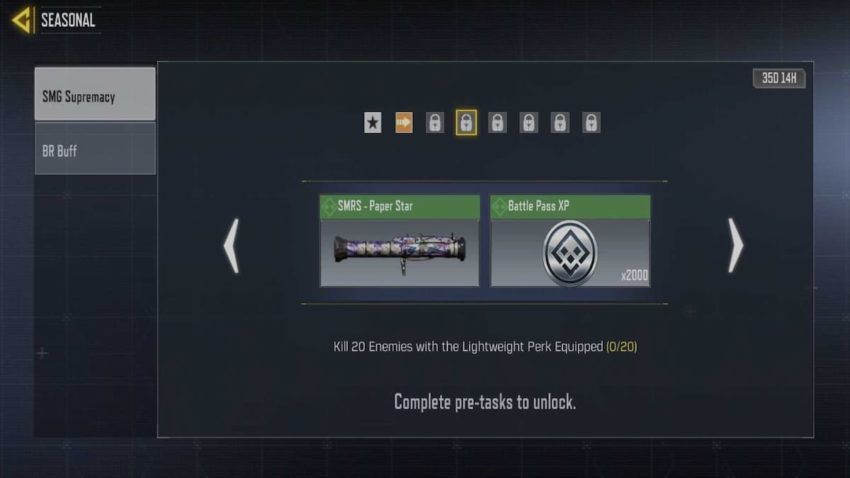 Killing 20 enemies with a lightweight perk equipped will complete this task.
Rewards
Battle Pass XP x2000

SMRS – Paper Star
Mission 4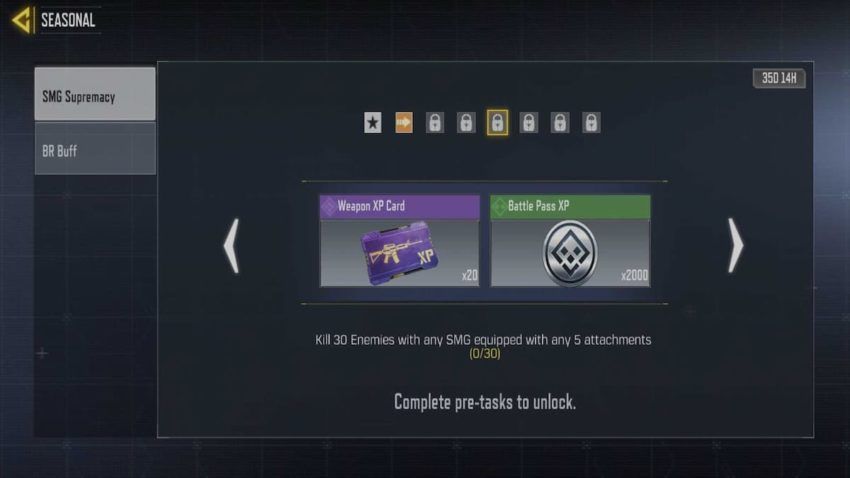 Kill 30 enemies with a random SMG equipped with five attachments.
Rewards
Weapon XP card x20

Battle Pass XP x2000
Mission 5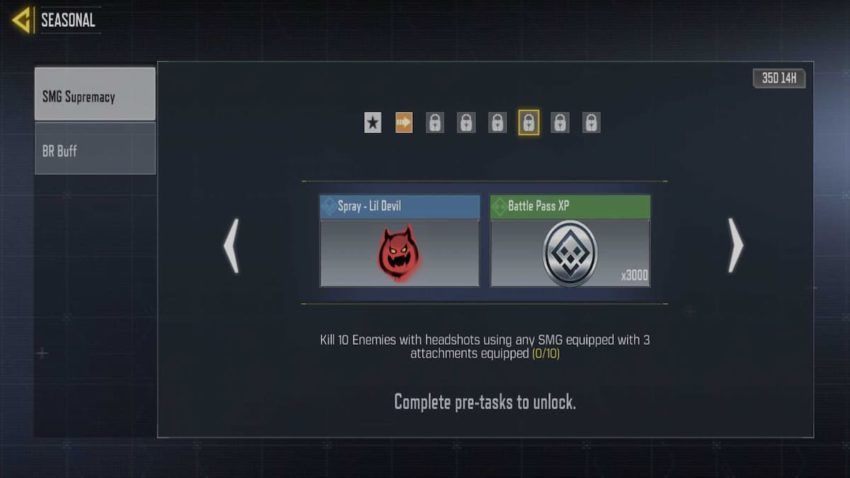 The rewards for this level can be earned by killing ten players through headshots with a random SMG equipped with three attachments.
Rewards
Spray – Lil Devil

Battle Pass XP x3000
Mission 6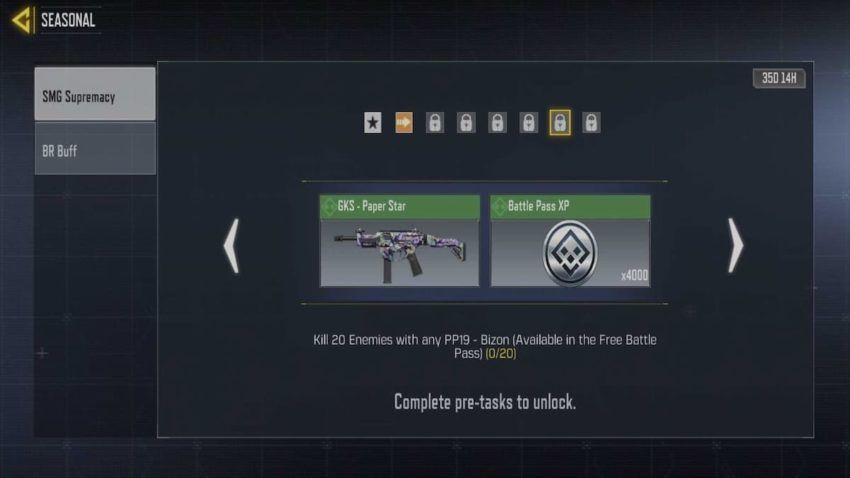 You need to first unlock the PP19-Bizon.

After you unlock the PP19-Bizon, kill 20 enemies with it to complete this mission.
Rewards
GKS – Paper Star

Battle Pass XP x4000
Mission 7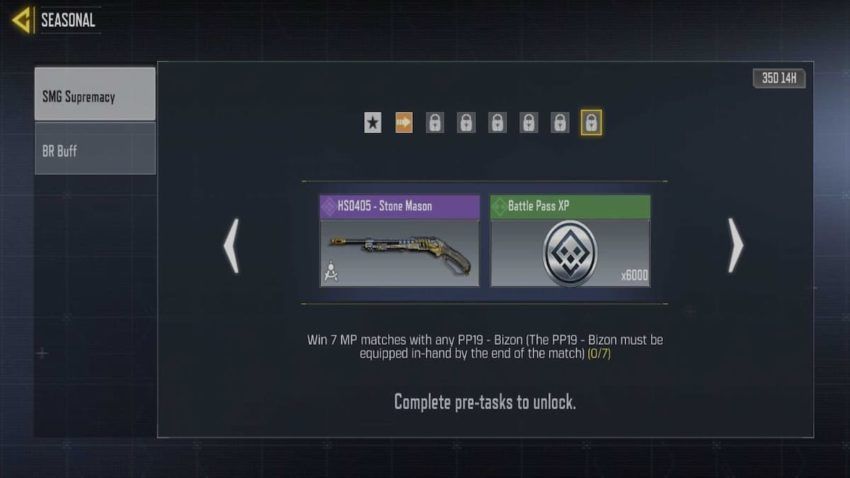 Win 7 MP matches with PP19 – Bizon (PP19 – Bizon must be equipped in-hand by the end of the match).
Rewards
HS0405 – Stone Mason

Battle Pass XP x6000