Updates
Epic Seven 2023 Roadmap – Background Battling System, Labyrinth Revamp, UI Overhaul, and More in Development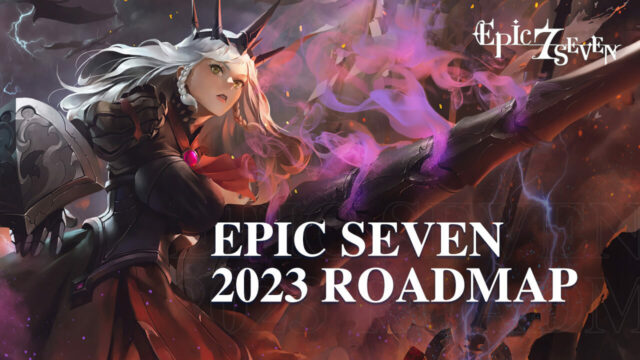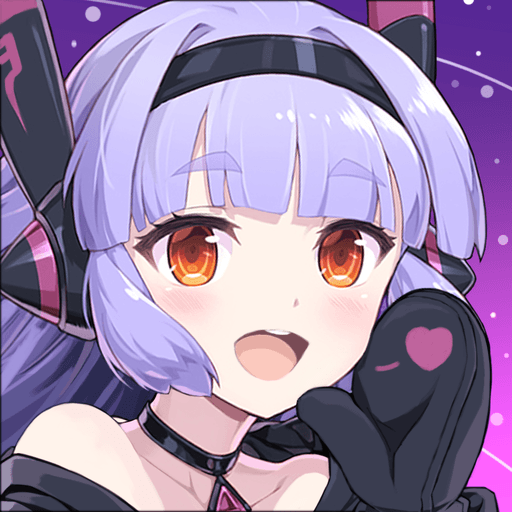 Smilegate has been quite open with the direction that they want Epic Seven to be developed. The company releases multiple developer letters to give players a concise gist of what's to come for the 3-year-old RPG. Rivaling the likes of Summoners War: Sky Arena, RAID: Shadow Legends, and Dislyte, Epic Seven has been in constant pressure to up its game in order to provide some comfortability to its players. One of the main positives of the game is its high-intensity graphical art style, vivid 3D animated visuals, and full-form Live 2D art for its heroes. However, one of the main negatives of the game has been its grindy nature that punishes the casual players as they are not able to catch up. Over time, the same players lose interest in the game and thus, move on to other titles. With their E7WC 2022 wrapping up in quite the celebratory style, Smilegate gave an additional surprise to all the players with their Roadmap 2022 to give players a thorough idea of what's to come for the second half of 2022 and first quarter of 2023.
There's a lot to cover and we cannot wait to get started! For a summarized version of what's coming, here are some of the top highlights of the new changes and content mentioned in the roadmap 2022 developer notes.
Epic Seven has admitted to the game being overly grindy and the repeat battle system in need of an overhaul. A new background battling feature will be coming soon where players can look forward to doing other tasks while the battles continue in the background.

The episodes and their respective side stories will be seeing a massive overhaul to adjust for the new/returning players. Similarly, the Unrecorded History will also be seeing a complete renewal in the 4

th

quarter of 2022.

A plethora of events and rewards will be showered for the new and returning players joining the fictional world of Ezera in Epic Seven. A thorough beginner's guide which links to all the systems and battle modes in the game is also being worked to aid new players while they explore the game.

A ton of new content is in development as we speak! Moonlight Theater, a new Three Team Arena game mode, and Meldrec Labyrinth are just some of the new contents teased in the developer notes.

A complete overhaul of the existing UI (User Interface) is in plan with the developers showing the new UI in a

sneak peek teaser

. New Quality-of-life features are also being worked on as the game is famous for developing solutions for better interconnectivity of content.
This is just the beginning of the changes being introduced. Read on for more in-depth details on the upcoming new changes coming to Epic Seven.
For ease for players to understand the upcoming changes, we will be laying them down in 4 different sub-topics. We will cover the updates in these 4 different areas of the game: –
Support Growth for new and returning players
Quality of Life/UI Improvements
Gameplay Improvements
As we previously mentioned, the gameplay of Epic Seven is top-notch with beautiful graphics and vivid animations to look at that enrich the battling experience. However, imagine doing that for hours on end with no signs of stopping. That's an excessive amount of grind which complicates the gameplay experience and makes it repetitive/boring over time. Furthermore, repeat battling locks pretty much the entire game till the battles are completed or canceled. Hence, players will have to further spend more time after the grinding to empower their heroes, explore more events, or do other tasks such as clearing the Labyrinth.
A new Background battling feature is going to be made available to all players that have unlocked the Pet system. Players will be able to use the background battling system to continue their repeat battles in the background without disturbing their other tasks inside the game or locking them out of other content. When players are engaged in background battling, they will not be able to repeat battle any other content. Players will be able to explore all the other areas of the game such as Crafting, Arena, Hero tab, Hero growth, equipment leveling, etc. Apart from the new background battling, a ton of other gameplay-related improvements are coming:
A ton of new improvements are going to be made to Episode 1, the episode where new players start their journey. The regional missions to 3-Star the stages and obtain Skystones will be getting reworked to better accommodate the necessities of new players. The conditions of using different elemental heroes and classes will be removed and instead, a more generic system will be implemented. Further, the price of catalysts and equipment in the AP (Adventurer Points) Shop will be decreased to give new players a faster rate of progression and catch up to existing players.

The side stories and Episodes are going to be well inter-linked now to give players a heartier experience of playing the game and understanding the world of Orbis. Side stories will be unlocked at a more personalized rate according to the player's progression in the main story. After the side stories unlock, the players might also get a special covenant to summon banners that will feature the main hero of the side story at a higher rate.

A ton of UI improvements that will be mentioned ahead in this article will be implemented to further connect the players from the Episodic main story stages to side story stages of the respective region and heroes. The AP Shop system which recently saw a UI overhaul will also be accompanying the new changes.

A complete overhaul of the existing Unrecorded History side story is going to be seen as per the roadmap notes. This is being done in order to not make it repetitive as the Unrecorded History stages are nothing but a copy-paste of the same stages as Episode 1 but slightly harder on the difficulty side. It is important in a new player's journey as it unlocks the Moonlight Blessing as well as provides Epic Catalysts + Skystones. The new Unrecorded History will reset the progress for all players, even those who have completed it.
Support Growth for New and Returning Players
Smilegate admits that Epic Seven is not a new game anymore by any means, since the game is soon going to be celebrating its 4th year anniversary. For such a long run, it has come quite a long way with consistent updates and new content being released over the years. However, the focus for attracting new players and concentrating on their retention has been lost with the new updates being focused for the existing player base. The hero growth is too slow for new players to enjoy building them and grinding resources for them. Also, with the meta changing almost every 2 weeks and new heroes being released, this phenomenon is only further accelerated. Smilegate has mentioned some core changes coming to Epic Seven to provide them with more resources:
The grace of Growth

– The Grace of Growth is none other than the Grace of Unity that was teased during the Major Awaken Update. All players who have cleared Episode 1 Chapter 10 Stage 10 will be unlocking this structure. Grace of Growth can be accessed from the bottom right-hand side of the main UI for now until the major UI changes take place. Inside this area, players will be able to place their favorite heroes that are not leveled up, awakened, or skilled up. After being placed, the hero will be instantly upgraded to its maximum capability according to the Stage you have unlocked in Grace of Growth. Consisting of 4 different stages, each stage has a unique unlock condition. Once the hero is withdrawn, a new hero cannot be placed till 3 days have passed. Here are the conditions and their rewards in the Grace of Growth:
Stage 1 (5-Star Level 50) – Clear Episode 1, Stage 10-10 – Unlock Grace of Growth system.
Stage 2 (5-Star Level 50 Awakened +5) – Must own at least 3 Level 50 Heroes.
Stage 3 (5-Star Level 50 Awakened +6 Skilled +6) – Must own at least 3 Level 60 Heroes.
Stage 4 (5-Star Level 50 Awakened +6 Skilled +12) – Must own a Starting 5 Grade Hero with fully enhanced skills.
Web Event "Call to Adventure"

– The new web event, titled Call to Adventure will be including some crucial sub-events that will be helpful for new and returning players in order to grant them several benefits and gifts. Call to Adventure will be seen in the September update already and introduces a new type of mechanic where players can complete certain missions and earn hefty rewards in return. The rewards and the missions will be available only on a 1-time basis. Here are the missions and the rewards associated with the event:
Clear Episode 1, Stage 1-10 – Greater Equipment Charm x 2
Enhance Equipment to +6 1 time – Silver Transmit Stone x 4
Clear Episode 1, Stage 2-10 – Stigma x 700
Complete Arena Battle 5 times – Conquest Points x 100
Clear Episode 1, Stage 5-10 – Giga Phantasma x 1
Promote a Hero to 4-Star 1 time – Gold x 100,000
Clear Episode 1, Stage 7-10 – Greater Equipment Charm x 3
Enhance Equipment to +9 2 times – Stigma x 1200
Spend 1,000 Stigma – Greater Accessory Charm x 3
Clear Episode 1, Stage 10-10 – Artifact Ticket x 1 (4-5 Star)
Clear all missions – +9 Covenant Summons for 7 days
Beginners Guide Web Event Expansion

– After completing the Episode 1 main story chapter of the game, it was observed that many players were still left clueless as to what to do after it. The new beginner's guide will be acting as a web even expansion to give players clarity of what to do and what missions to progress for. These missions will act as a guideline for the players while also rewarding them with sufficient hero currencies and growth materials in order to incentivize players. The previously introduced Hunt Expert Challenge! and MolaGora Challenge! were just the beginning of such events.
Hero Growth Support Check-In Event

– For new players who have not yet reached the higher echelons of content and have limited resources to work with, the developers have noticed it takes a large amount of time to make your second 6-Star after the 1

st

one. To overcome this in the future and give players more resources to at least make a full team of 4 6-Star heroes, Smilegate will be introducing a new "Hero Support Check-In" event where players will be rewarded for growing and promoting their first 3 heroes to 6-Star. Some of the rewards given are – 30% XP Booster (1 Day), Giga Phantasma x 6, Rare Catalyst Selection Chest x 15, Epic Catalyst Selection Chest x 10, MolaGora x 3, and Covenant Bookmarks x 15.
New Content
New content has always been the focus of Smilegate in recent years but that has left certain holes in the overall experience of new and returning players. New players are not able to clear the new content being introduced in the game due to the power creep happening. To counter this, Smileagte is finally trying to work on the content that is repetitive and does not give players a deadline where they have to complete certain objectives within a specific time.
Here is an in-depth preview of the new content in development:
Moonlight Theater –

The Moonlight Theater will act as a new type of side story where stories from other worlds will be told and explored. All players who have cleared Episode 2 Chapter 10 Stage 10 will be able to unlock this new content. Further, Smilegate has told that the first story coming in the Moonlight theatre will be called "Neither God nor Devil Exists" which shows the scenario of Cidonia in another world. The first episode of this new side story "Neither God nor Devil Exists" will be available for free while the subsequent episodes will open on a weekly basis. Theater Tickets are acquired as rewards for watching the episodes and players will be rewarded with 50 Mystic Medals for the first time they view an episode. Theater Tickets can also be purchased using Gold.
Three-Team Arena Battles

– The Three team arena battles were first introduced back in the Major Awaken Update over 3 months ago and were scheduled to be released in the 4

th

quarter of 2022. It seems the delay in the development of the game is attributed to some balance issues and strategical implementation of the game mode. Players will be fighting against 3 different teams made up of 3 different heroes in this game mode. A new NPC character based on the new game mode is also in development that can be fought daily for some extra skystones. The World Arena replay option for this gameplay mode is also in development but will not be introduced during the launch.

Labyrinth Revamp

is coming in the 4

th

quarter of 2022 where players will be experiencing 3 different changes.
Existing Labyrinth Revamp – It is observed that the current player base has already overgrown enough to complete the Normal difficulty labyrinth stages. Hence, some changes to incorporate more rewards and revamp the maps of the labyrinth to make them easily completed are in development. Post this, players will be able to move to the next labyrinth stage on a much faster pace. More juicy rewards will be added so players are incentivized to clear the new Labyrinth.
Azmakalis Changed to a Challenge – As we speak, there is no real incentive to play the Azmakalis in normal difficulty as the gear obtained from the dungeon is outdated and the gear obtained from events, hunts, and story stages, far exceeds that. It is planned to change Azmakalis to a regular labyrinth dungeon where players will be fighting the boss on different difficulties. Once fallen, the same heroes cannot be used while the boss drops more items of higher quality.
Meldric Labyrinth – A new labyrinth titled Meldric will be coming soon to the live version of the game. It will be set in Cidonia where the adventure will take place to save the Lord of Fire Malicus.
QOL Update / UI Improvements
The Quality-of-Life update for Epic Seven has been in debate for quite some time. Good news, as the developers themselves, have now officially mentioned the new QOL update along with a complete UI overhaul for the betterment of the game. Firstly, the hero UI is slated to be updated in 2 different parts. The 1st part of the Hero UI will now be a standard screen that gives basic stats and information related to the battle. The 2nd part of the Hero UI will now be a detailed screen where players will be able to check the hero's background story as well as relationships with other heroes. Players will also be able to favorite their most used heroes by tapping on the "Love" icon. The favourite heroes will appear at the top of the list before any other heroes. Further, the UI will now support a multi-hero view system where players will be able to view multiple heroes on their screen instead of scrolling past them 1 by 1. These changes are scheduled to take place in September 2022.
Further, here are some proposed changes:
The Equipment UI

will be improved to give players all the options in 1 place. For example, if they select any equipment, they will be able to remove it, transfer it to any other hero if not locked, move it to storage or reforge the equipment in the Steel Forge.

New Lobby Types

are also being developed where players will be able to see and greet their heroes. Currently, this feature only exists in the pub area. Players will also be able to set the hero's illustrations as their backgrounds and meet them in different places in Epic Seven.
Ezeran Foundation Day Event
As Epic Seven is turning 4 years old, this marks the 4th Ezeran Foundation Day. To celebrate, players can log in every day to get some spicy rewards just by logging in and going to the events page. Titled "Ezeran Foundation Day", the event has already started! It is slated to run from 7th September 2022 to 7th October 2022. Players only need to check in for 15 days to get all the rewards, including a 5-Star Covenant Hero selector ticket on the last day. Do not worry as the logins need not be consecutive but overall, during the event period. Here are the rewards that can be received each day:
Day 1 –

4

th

Year Anniversary Artifact x 1 (Required Player Rank – 1)

Day 2 –

Mystic Medal x 50 (Required Player Rank – 4)

Day 3 –

Leif x 44 (Required Player Rank – 8)

Day 4 –

Mystic Medal x 50 (Required Player Rank – 12)

Day 5 –

Catalyst Bundle Chest x 1 (Required Player Rank – 16)

Day 6 –

Mystic Medal x 50 (Required Player Rank – 20)

Day 7 –

Epic Equipment Charm x 4 (Required Player Rank – 24)

Day 8 –

Mystic Medal x 50 (Required Player Rank – 24)

Day 9 –

Epic Accessory Charm x 4 (Required Player Rank – 24)

Day 10

– Mystic Medal x 100 (Required Player Rank – 24)

Day 11

– MolaGora x 4 (Required Player Rank – 24)

Day 12

– Mystic Medal x 100 (Required Player Rank – 24)

Day 13

– Gold Transmit Stone x 10 (Required Player Rank – 24)

Day 14

– Mystic Medal x 100 (Required Player Rank – 24)

Day 15

– (5-Star) Covenant Hero Selector Ticket x 1 (Required Player Rank – 24)
That concludes the brief gist of what's to come to Epic Seven in the future! Make sure to read the official developer notes.
We highly recommend playing Epic Seven on a PC with BlueStacks using a keyboard and mouse.