Updates
Epic Seven Halloween 2020 – Exclusive Epic Pass and Hero Banners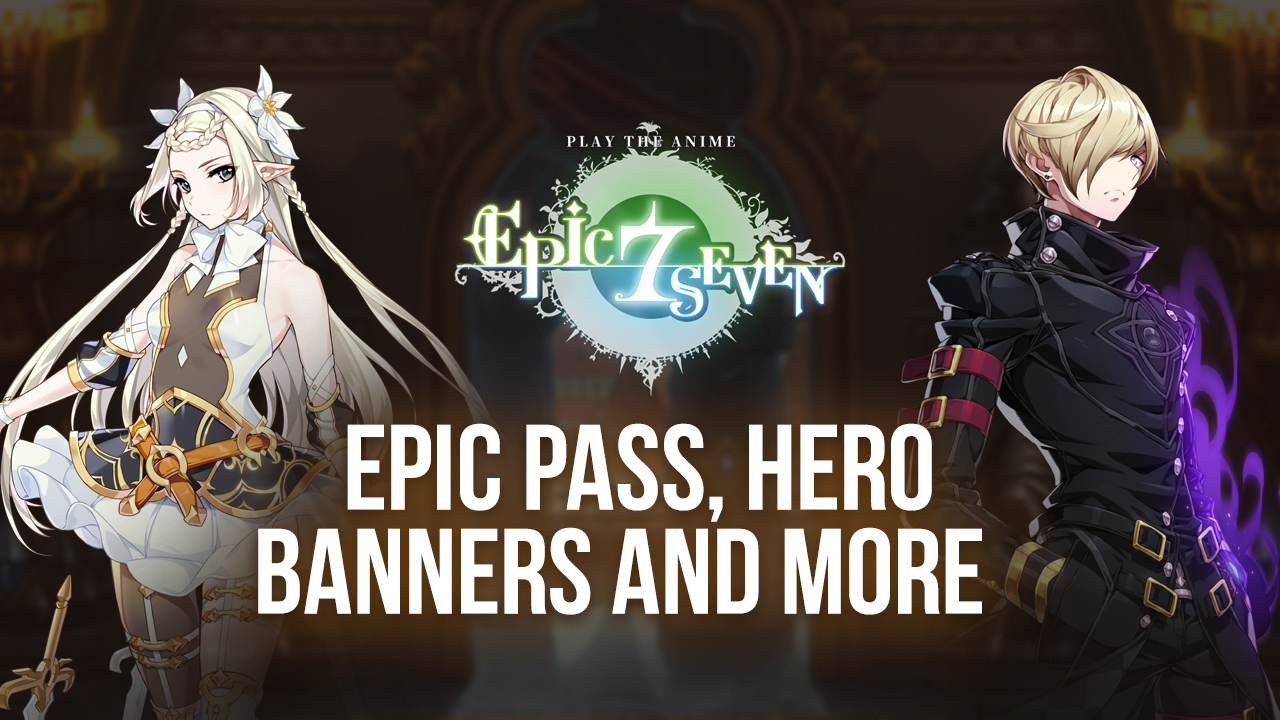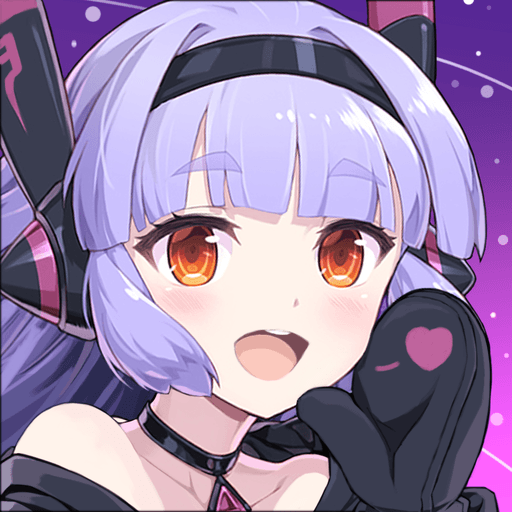 The Halloween season usually brings a lot of good things to mobile games, giving players unique opportunities to score free loot, as well as complete different challenges to reap unique rewards. Epic Seven is among these games with special seasonal events as the Halloween celebration is kicking off today, October 22. By participating in the many activities, players can score a ton of awesome items including upgrade materials, summoning items, and even a unique character skin.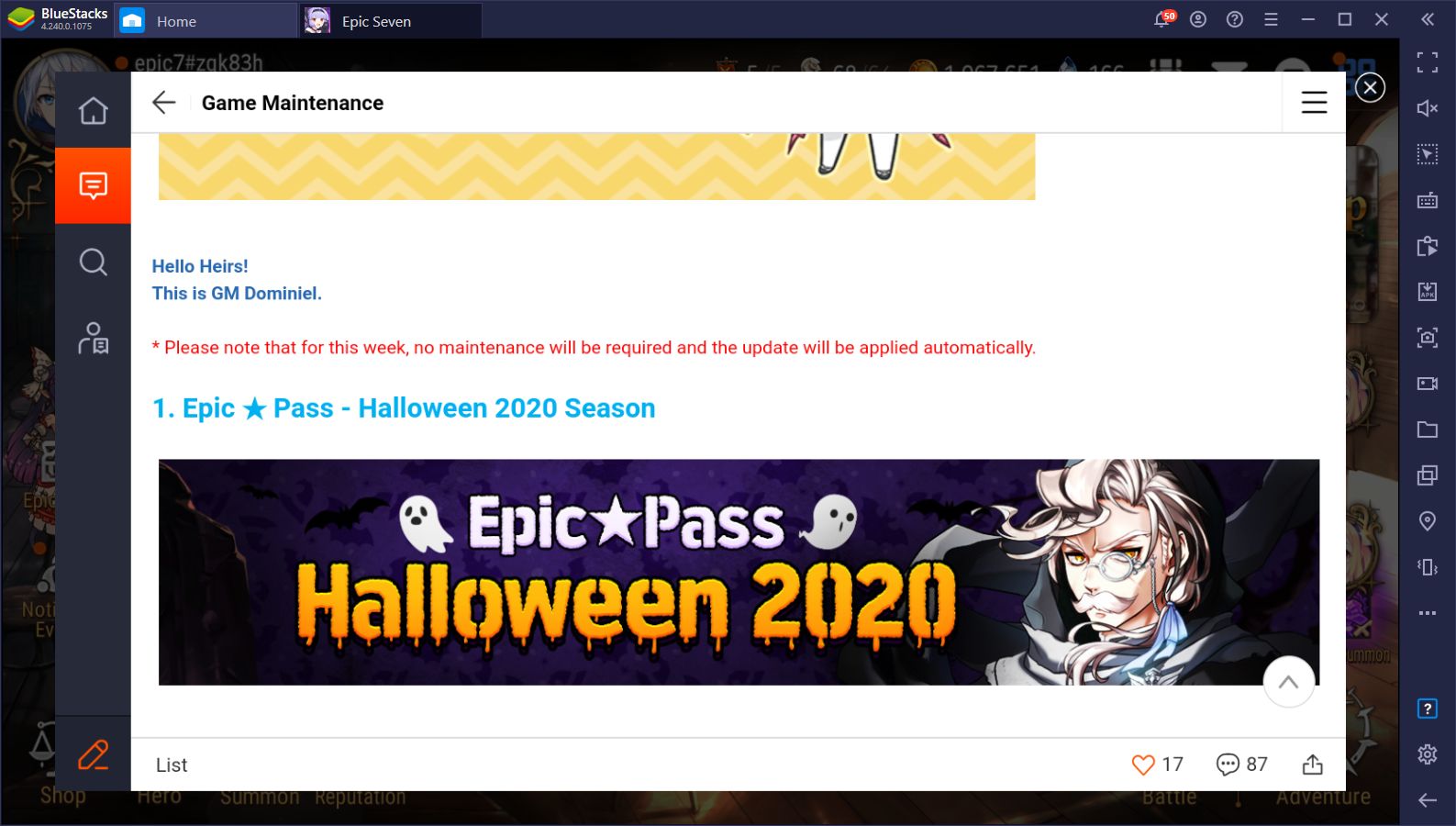 Here's what we can find in the 2020 Epic Seven Halloween Event.
A Unique Epic Pass
Epic Seven is taking notes from games like CoD: Mobile or Free Fire by offering a seasonal "battle pass", called the Epic Pass which, in this occasion, is exclusive to the Halloween Season. The Pass brings several special rewards, especially for players who take the time to level it up and climb through the ranks. Every time the Epic Pass increases in rank, the player will receive special prizes, including currency, charms, skin tickets, and much more.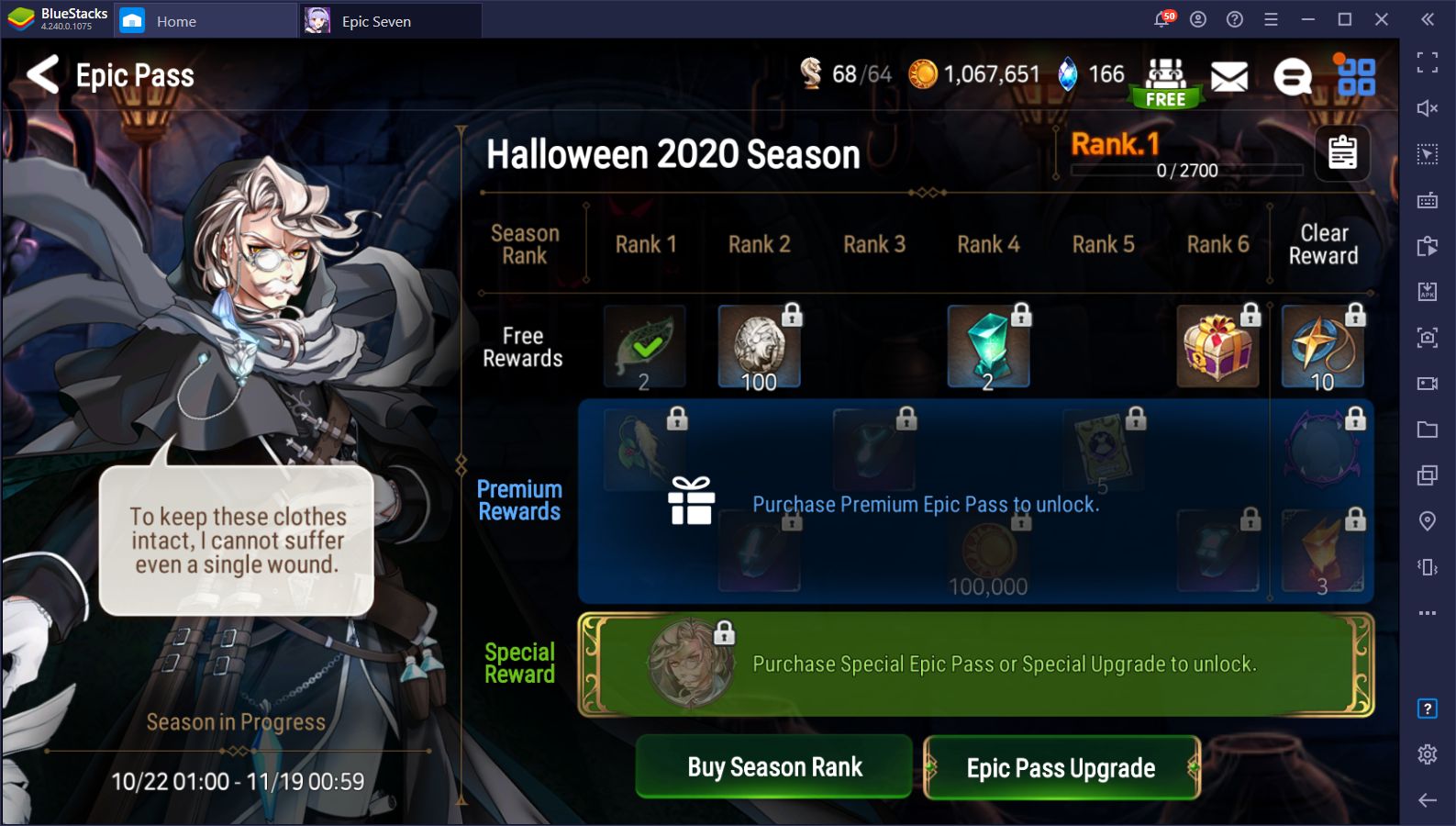 Initially, there are only the most basic rewards available to all players. However, users can upgrade their Epic Pass by paying Skystones. There are 3 tiers available in the Epic Pass: The first is simply the Free tier, including useful but basic items. The next rank is the Premium Epic Pass, which players can obtain by paying 900 Skystones. This second tier includes superior rewards, including skin tickets, fodder characters, currency in higher amounts, and even a special Halloween avatar frame at max rank.
The third and last tier is the Special Epic Pass, which includes all the things mentioned above, as well as a limited skin for Charles, which is unlocked immediately after upgrading. Speaking of which, the new Charles Halloween skin features unique cutscenes and illustrations, making it one of the best rewards from the 2020 Halloween event. Try to get it if you can.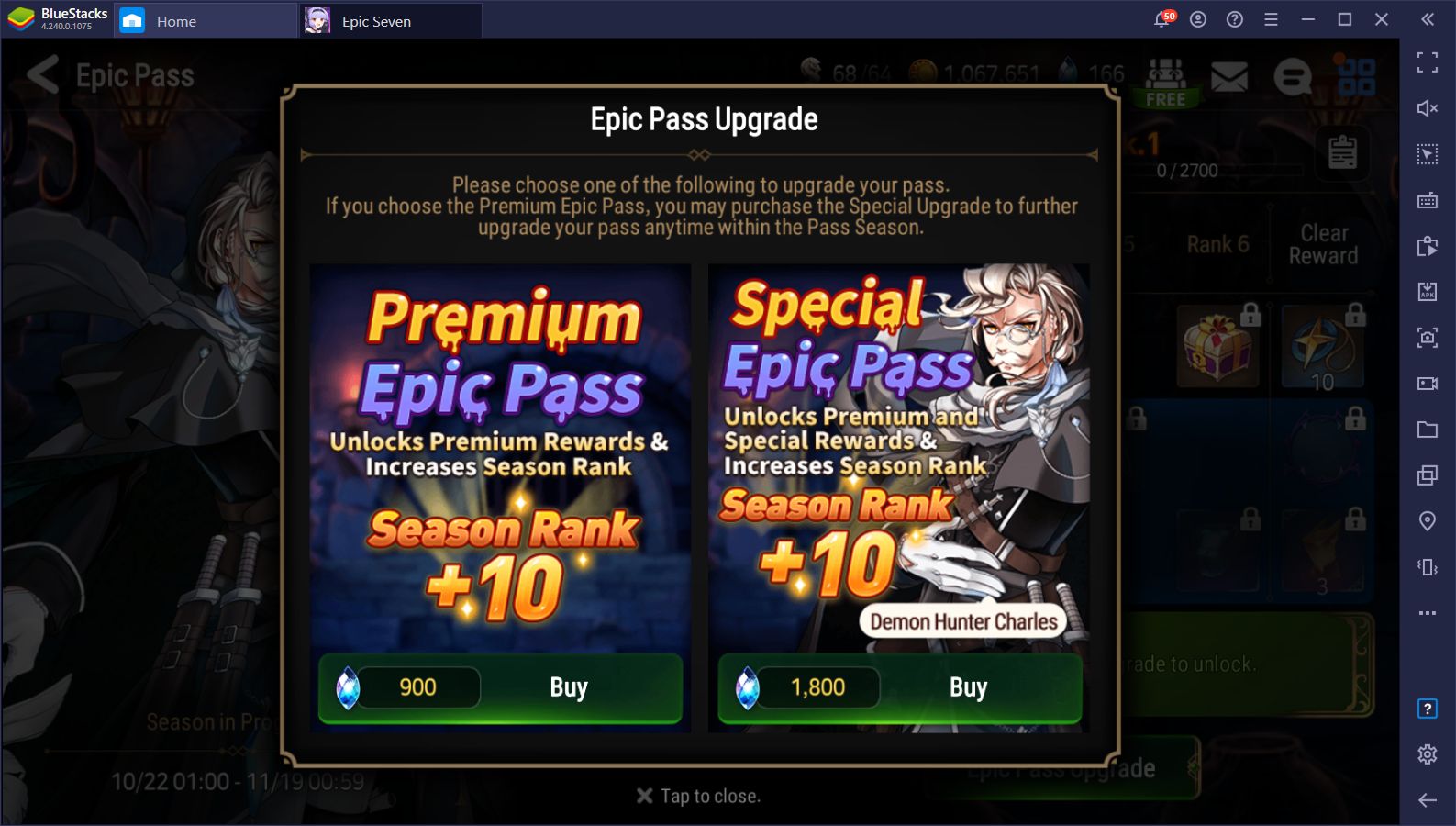 In order to level up the Epic Pass, players must simply spend energy and entry tickets in different game modes, including regular Energy, arena Flags, Abyss Guides, and Labyrinth Compasses. These currencies give varying amounts of Season EXP, though every little bit helps when it comes to ranking up.
Special Summoning Banners for Charles and Roana
Along with all the rewards of the Epic Pass, there will also be two new summoning banners this Halloween. Specifically, players will be able to roll in these banners for a higher chance at obtaining Charles and his Justice for All artifact, and Roana and her Touch of Rekos artifact. Both these characters and their respective artifacts are 5-star in quality, so it's definitely a good moment to bolster your arsenal if you need it.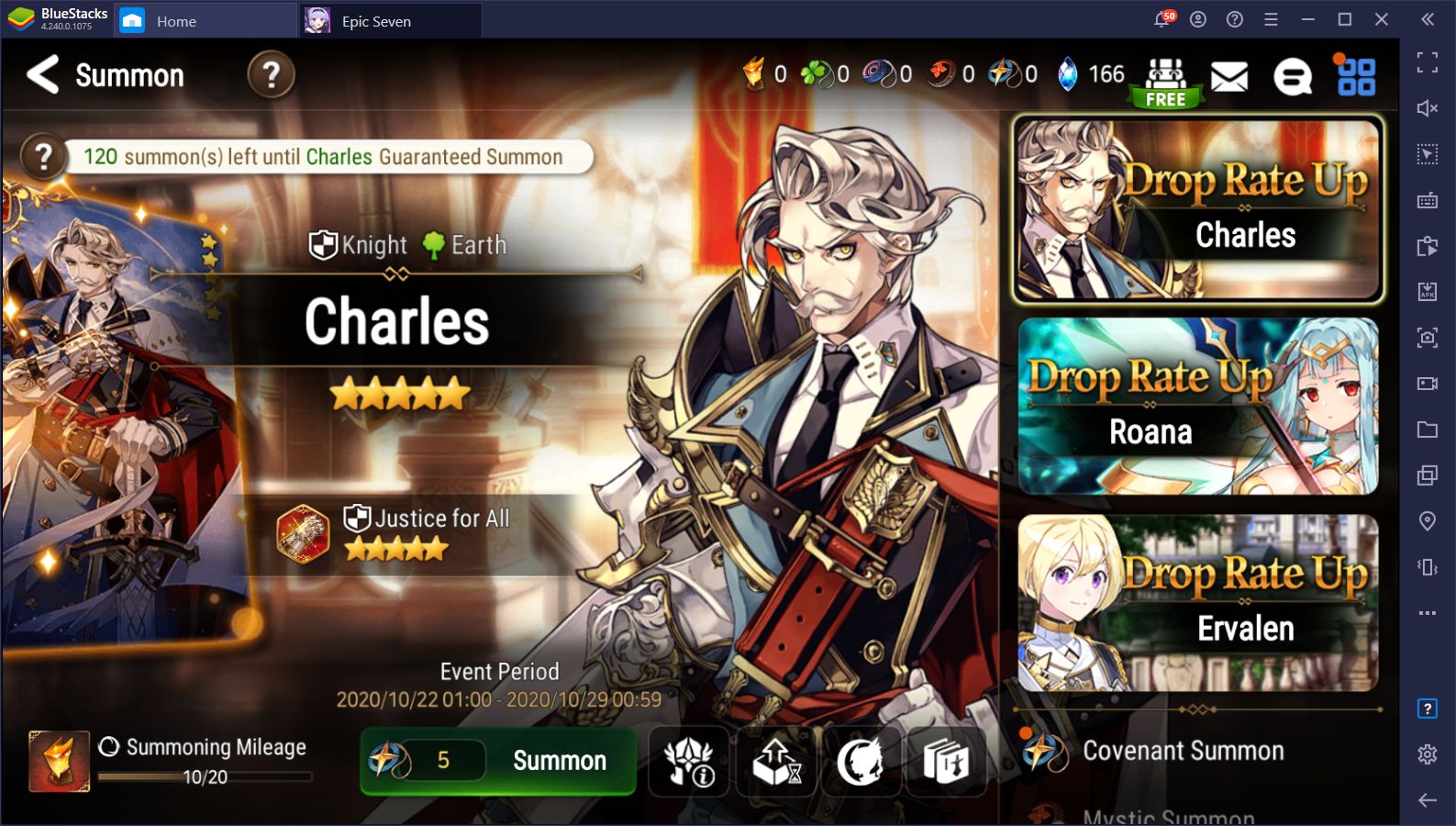 As usual, these banners are located in the summoning section, which you can freely access at any moment. Both characters offer powerful support skills, with Charles being more offense-oriented, and Roana combining a good defense with counter-attack and healing capabilities. Thanks to her passive healing skills, which trigger often when attacked with AoE abilities, Roana can excel at PvP, while Charles is better suited for PvE, in general.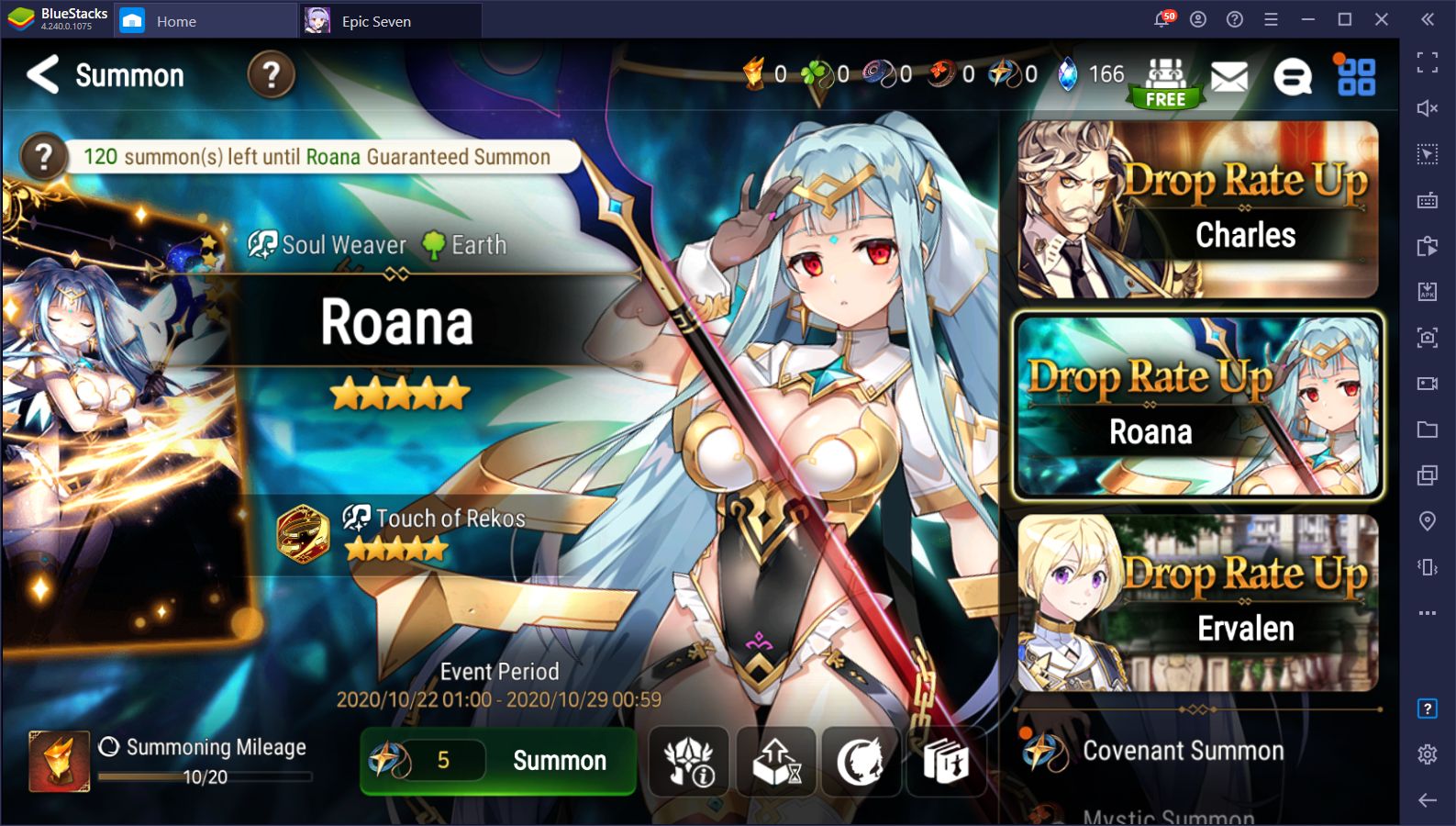 Both banners are available from today, October 22, until October 29. Meanwhile, the special Halloween Epic Pass 2020 also begins today, but lasts until November 19, giving players lots of time to unlock everything it offers.