Updates
Epic Seven – New Hero Adin, New Specialty Change, and Episode 4 Opening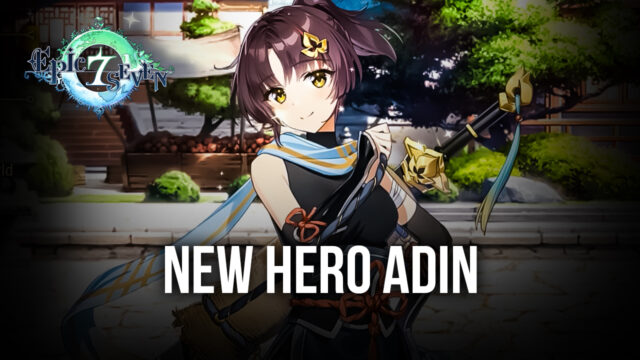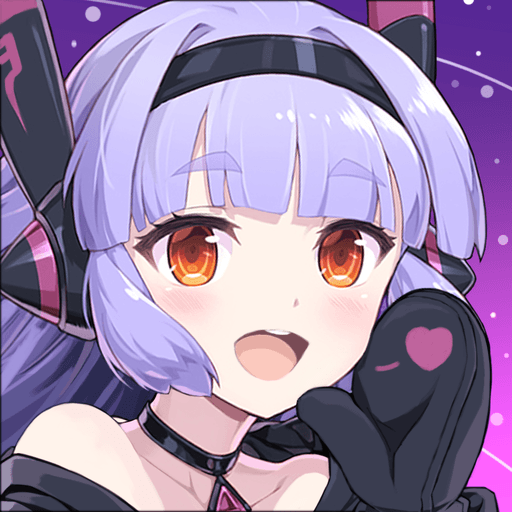 Epic Seven, the popular free-to-play turn-based RPG game by Smilegate continues to push updates and more content with its scheduled bi-weekly update live streams on their official YouTube channel hosted by community managers Mashuu and Nue. These live streams give all players a list of things to look forward to, like the new events coming, new content updates, and the various new heroes introduced to the game. Players can also get free currencies in the form of leifs and gold by simply using the codes given during the live streams to open the gift chest sent to every player's inbox. The gift code for this week's live stream was – epicsevenxr. Players can use this code to unlock the gift box containing 10 leifs and 1,000,000 Gold.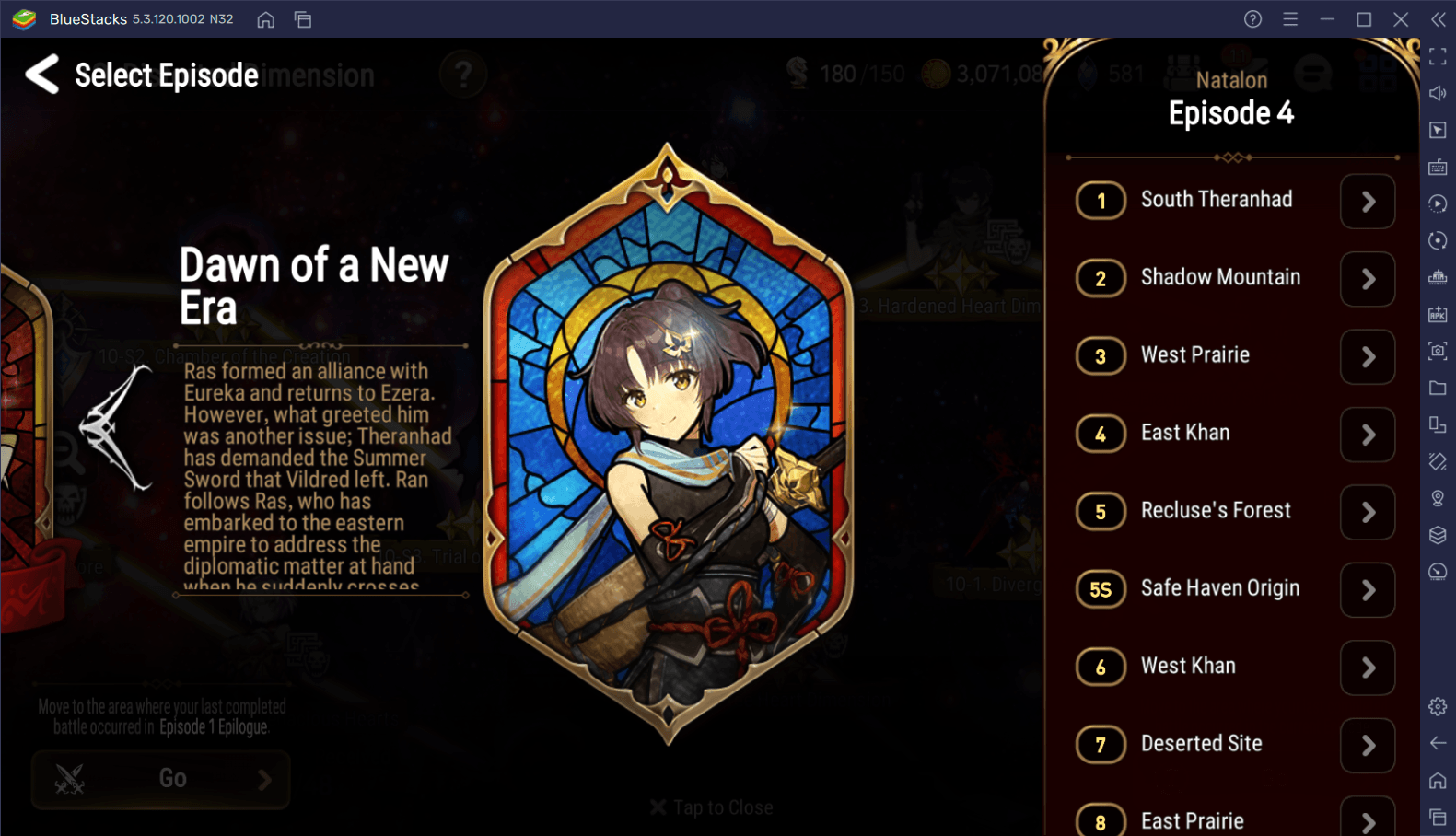 This week's update brings with itself tons of new content and heroes! This was a surprise, considering the big collaboration patch that dropped last month. Nonetheless, the much-awaited opening for Episode 4 was introduced along with a fashionable animated preview video showcasing the new heroes and terrains players can expect going into Episode 4. A new main character called Adin was also introduced specifically for Episode 4. A new specialty change for the 3-Star Dark elemental Knight Pyllis was also introduced and her skills were showcased. Also, a new epic pass was finally revealed along with a Vildred skin as the premium reward when purchasing the special pass. There's a lot to cover so let's get right to it.
Adin – New Multi-Elemental 3-Star Unit
Adin is the newest hero coming to Epic Seven for the release of Episode 4 – A Dawn Of A New Era. The new episode will feature a totally new storyline along with new eastern nation influences. Players can experience all of the new stories in the form of batches starting from 11th November after patch maintenance ends. This maintenance will bring along with itself the much-awaited new main character called Adin. Currently, Adin has been introduced to us as a 3-Star Earth elemental Thief type unit. She is expected to be able to change her element using an Elemental conversion scroll which players can get by playing the main story. Players can also expect to increase the stats and evolve the abilities of Adin by completing different missions throughout Episode 4, thus making her a customizable character of the sort. This is the first time such a unique concept and character has been released in Epic Seven and players are very hyped. Let's check what Adin can do currently in her base form at release.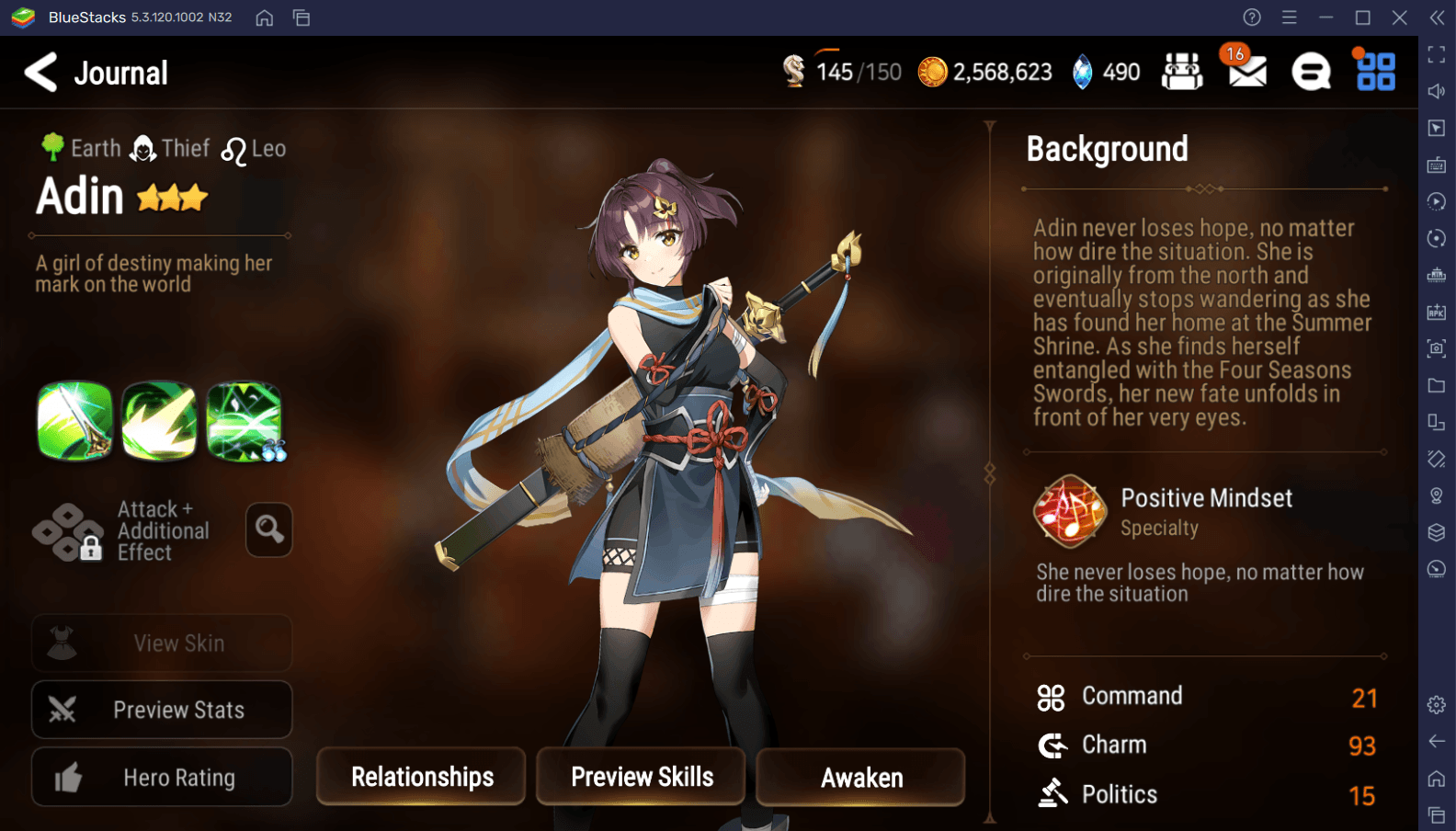 Adin currently is a low-mid tier hero judging purely from her abilities and stats. However, this will certainly change once we get to know about her upgrades. Adin's 1st ability Ankle Cut is a single targeted damaging ability that increases her combat readiness by 20% after dealing the hit. Her 2nd ability Blade Gust is an AOE targeted damaging ability that targets all enemies and has an 80% chance to inflict Unable to be buffed debuff for 2 turns on all enemies. The lesser the number of enemies, the higher the damage of this skill. Her 3rd skill Lightning Bolt is a single targeted damaging skill that deals damage to the targeted enemy and grants an Attack buff, and Weakness Shared buff for 2 turns. Adin will also land a decreased defense debuff for 2 turns if this attack lands as a critical hit. Her soul burn is placed on this skill and costs 20 souls. This soul burn will let her ignore effect resistance.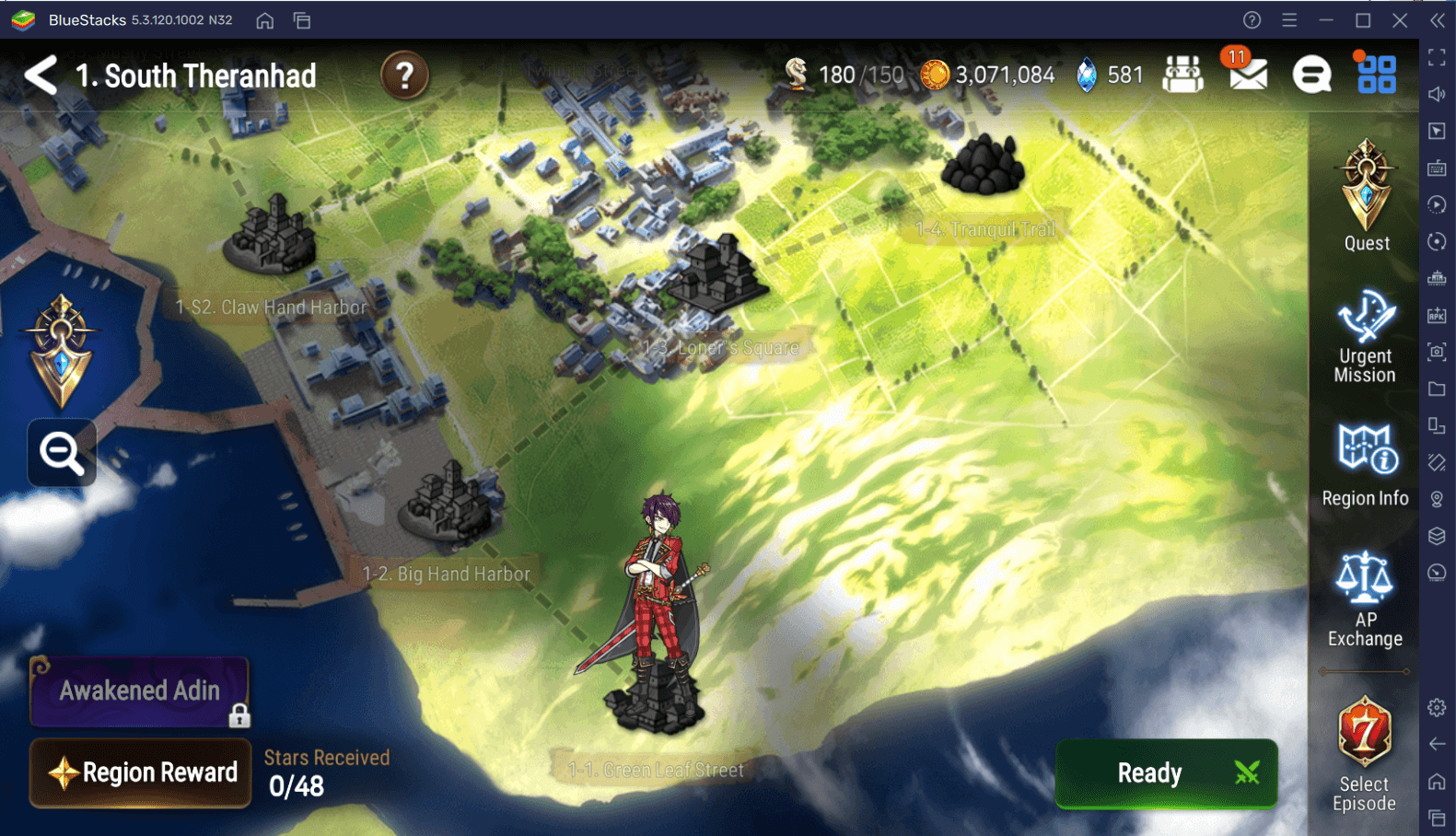 Adin is a decent unit for PvE, especially with her new mechanic called Weakness Shared. This debuff allows all allies who attack boss enemies to deal 10% more damage overall when attacking. This is going to be a great debuff for almost every PvE content in the game and will provide useful to the tougher enemies expected from Episode 4.
Aden's skills are as follows: –
Ankle Cut – Attacks the enemy with a sword, increasing the caster's Combat Readiness by 20%.
Blade Gust – Attacks all enemies with a blade gust, with an 80% chance to make them unable to be buffed for 2 turns. When there are three or fewer enemies, damage dealt increases with fewer enemies.
Lightning Bolt – Attacks the enemy repeatedly, granting increased Attack and Weakness Shared to the caster for 2 turns. A critical hit has a 75% chance to decrease Defense for 2 turns
Episode 4 – A Dawn of A New Era
Episode 4 is the latest installment to the ever-growing original story of Epic Seven. The description of the new story reads – "Ras boards a ship with the Summer Sword at the request of Theranhad. He heads to the Summer Shrine to meet the emperor and the high-ranking official, Zahhak, to ally with him.. Around that time, Ran, who chased Ras, is confused by how Theranad has turned into a different place from its past. He encounters Adin who is running errands for the Summer Shrine."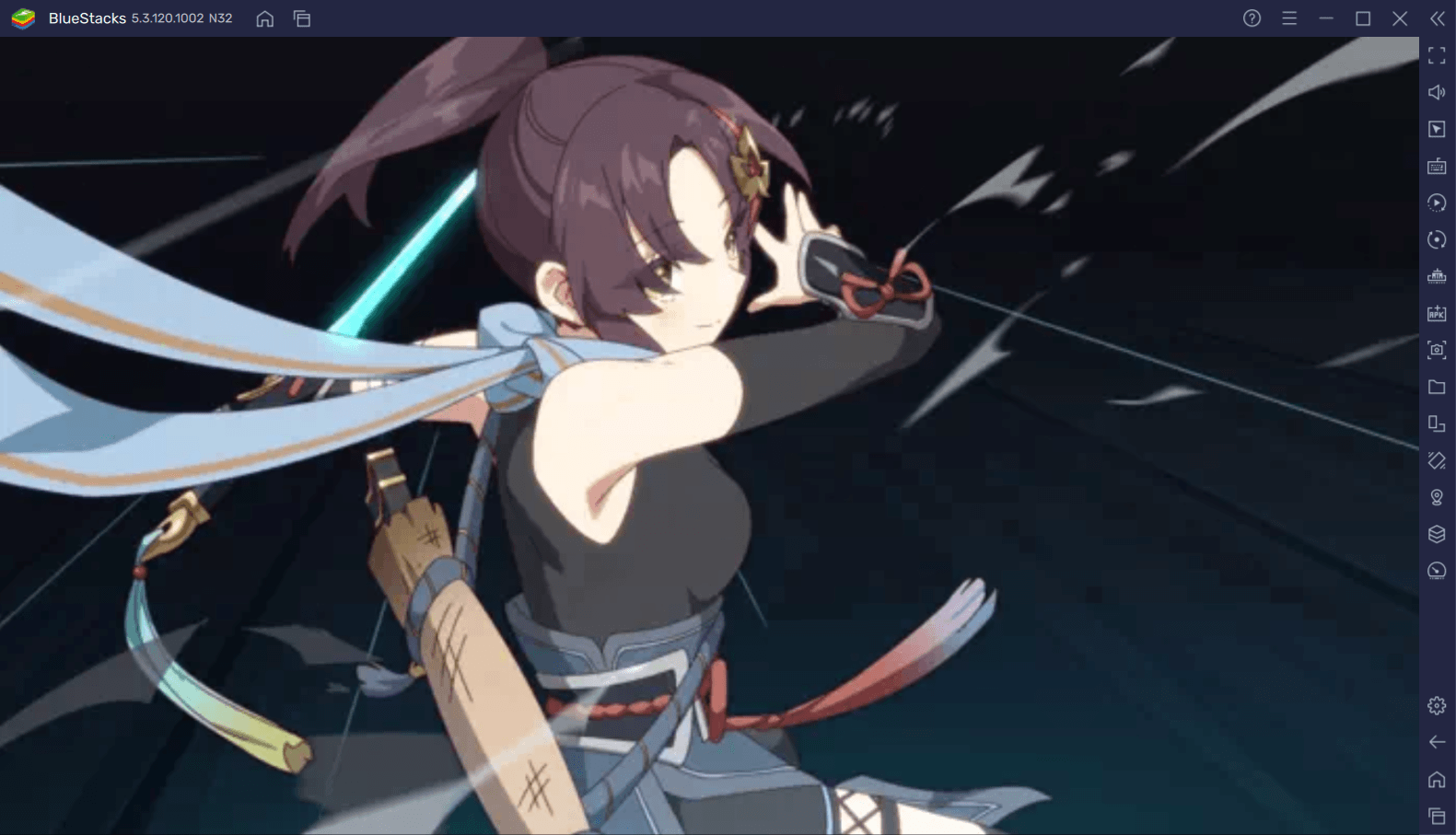 The first chapter of Episode 4 starts in the area called 'South Theranhad". Here, Ras starts his journey by meeting the fellow adventurer Adin. This stage consists of 16 total stages, including 2 labyrinth type stages. Players can access this area after clearing chapters 10-10 of Episode 3. Episode 4 follows the normal AP exchange shop system that we had seen in Episodes 1 and 2, and does not include the relationship-building aspect as we saw in Episode 3. However, this time it features a new concept of "Awakened Adin". This is the system we talked about during Adin's hero review above. It's expected that players can enhance their skills and abilities just by completing different missions and collecting the different quest reward items. There will be a separate banner where people can view and complete these quests. All players who have completed 1-10 in South Theranhad get a free copy of the new hero Adin. Here's how the Adin's upgrade system will work as we progress through the story: –
Chapter 1 (South Theranhad) – Unlock Skill Enhancement

Chapter 2 (Shadow Mountain) – Obtain Adin's Secret Book

Chapter 3 (West Prairie) – Obtain Adin's Secret Book

Chapter 4 (East Khan) – Unlock Awakening Adin and Skill Tree (Earth -> Earth Awakening)

Chapter 5 (Recluse's Forest) – Obtain Adin's Secret Book

Chapter 5S (Safe Haven Origin) – Obtain Adin's Secret Book

Chapter 6 (West Khan) – Unlock Fire Element Alteration

Chapter 7 (Deserted Site) – Obtain Adin's Secret Book

Chapter 8 (East Prairie) – Obtain Adin's Secret Book

Chapter 8S (Broad Wind Plateau) – Unlock Ice Element Alteration

Chapter 9 (Wicked Land) – Obtain Adin's Secret Book

Chapter 10 (North Theranhad) – Unlock Light Element Alteration
Shadow Knight Pyllis – Specialty Change
Specialty Changes are essential for the players as well as the ecosystem of the game. They are essentially major buffs to the existent 3-Star heroes which do not have the stats as well as the skills to compete in PvP or PvE content. With the major success of past Specialty Changes, Smilegate has made it a point to keep giving 3-Star heroes the love they deserve. It also encourages the F2P community and content creators to suggest heroes as they are easier to get and max out. This Specialty Change is coming after a long hiatus with the last released one being the Specialty Change for Rima almost 4 months ago. This Patch provides us the revelation of the next Specialty change which is going to be Shadow Knight Pyllis, an SC to the existing 3-Star Dark Elemental Knight unit Pyllis.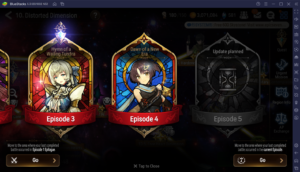 Shadow Knight Pyllis is going to have her 3rd ability Guard changed to Perceptive Slash, with a totally new skill set and an animated sequence like other heroes. The new skill will now dispel a single debuff from all allies, attack a single targeted enemy, and inflict a Provoke debuff for 2 turns. This skill will also grant all allies a Barrier for 2 turns with the damage and barrier strength scaling according to her Defense. Apart from this skill, a new skill tree system will be added specifically to the hero like other specialty changes. Players can awaken and activate these skill runes by using Dark runes. Here are the runes and their effects as mentioned in the patch notes: –
Trust Rune

– Increases Effectiveness by 25%.

Courage Rune

– When using Weakening Blow, has a 60% chance to dispel one buff from the target.

Wedge Rune

– Increases Hit Chance of Perceptive Slash by 45%.

Harvest Rune

– When the target is provoked after using Perceptive Slash, increases Combat Readiness of all allies by 15%.

Health Rune

– Recovers 3% Health at the start of the turn.

Prosperity Rune

– When the caster's Health is 70% or more, increases Effect Resistance by 60%.

Perception Rune

– Increases Hit Chance by 30%.

Speed ​​Rune

– Speed ​​increases by 6.

Sacrifice Rune

– Increases Combat Readiness by 15% after being attacked by an enemy inflicted with provoke or redirected provoke.

Unity Rune

– When an ally except for the caster is attacked by a counterattack, Dual Attack, or extra attack, has a 100% chance to decrease damage suffered by 30%. Only 1 damage reduction effect may take place at a time.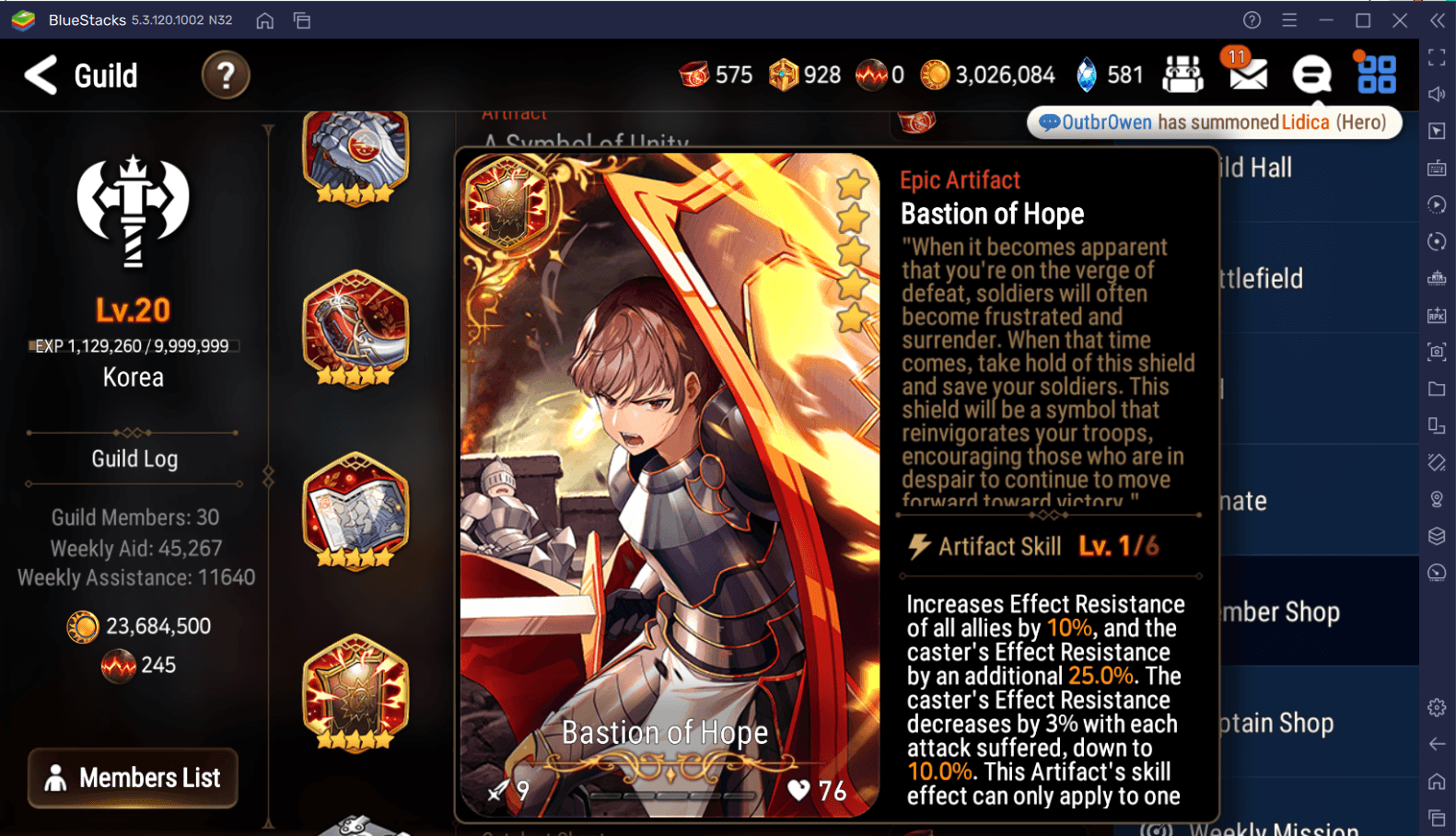 Players can start the specialty change quest for Shadow Knight Pyllis by going to the Specialty Change menu and having at least the following requirements: –
Pyllis at Level 30

Cleared 10-10 Episode 1
Guild War Conviction Season
A new Guild War season titled "Conviction" has begun! This new season will start on 13th November 2021 for all guilds. With this new season, a new 5-Star artifact Bastion of Hope will be added to the Guild Shop where it can be purchased by any Guild Member up to a maximum of 6 times.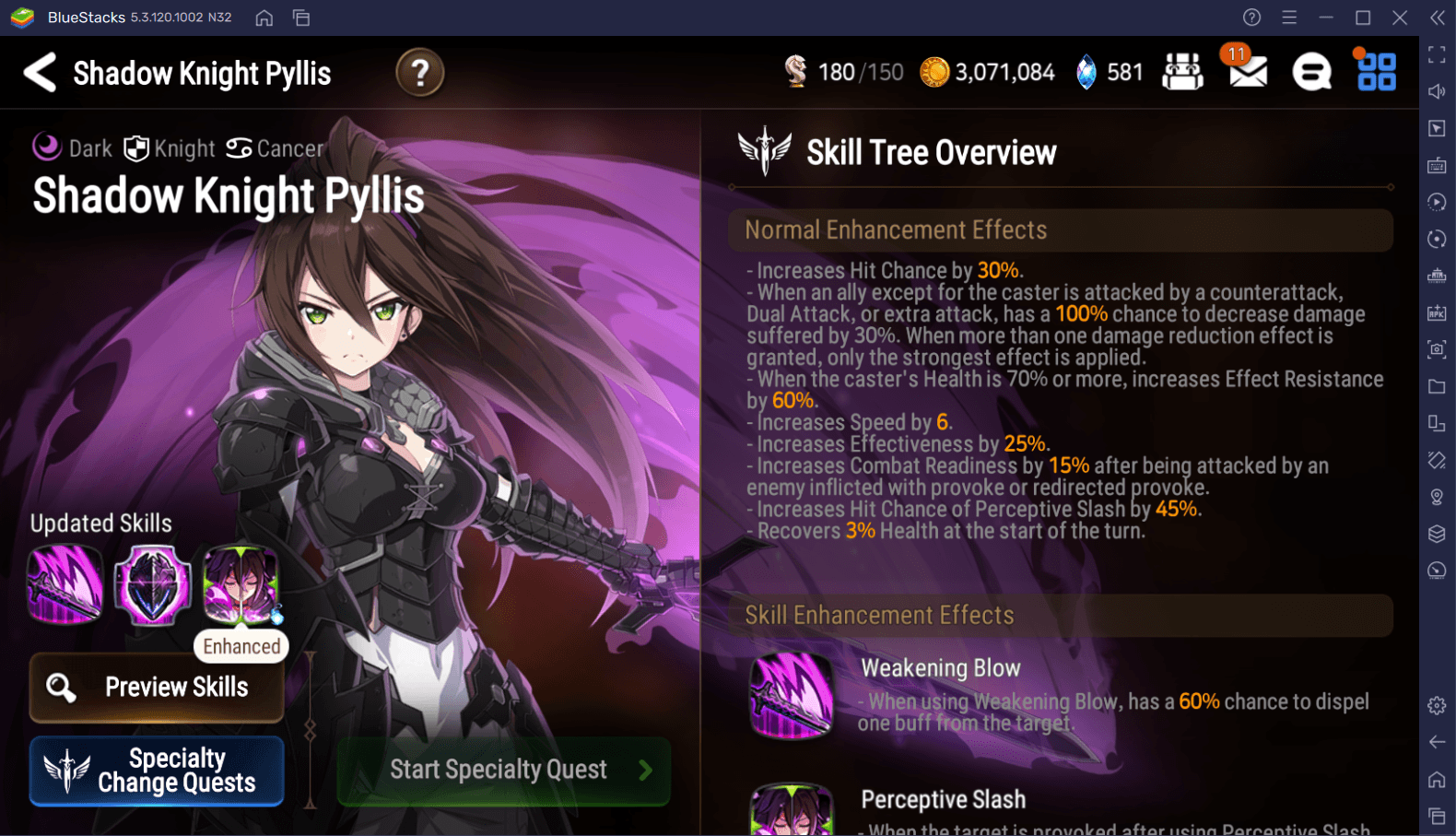 With the new season, guilds will often match more guilds and have more re-matches, thus improving the points earned by winning and having variety. Players can also collect their frames for the previous Ambition season.
Epic Pass – Late Summer Daydream 2021
A new Epic Pass has also been released and is available for all players to purchase using their skystones. The new epic pass titled "Late Summer Daydream 2021" features a new skin for Vildred called Distinguished Gentlemen Vildred. Players can get this skin for 1800 sky stones by upgrading their normal epic pass to a special epic pass. They will also get bonus premium rewards like Gold Transmit Stones, MolaGora, Charms, Covenant Bookmarks, and Ancient Coins by doing so and completing the different levels of the Epic Pass.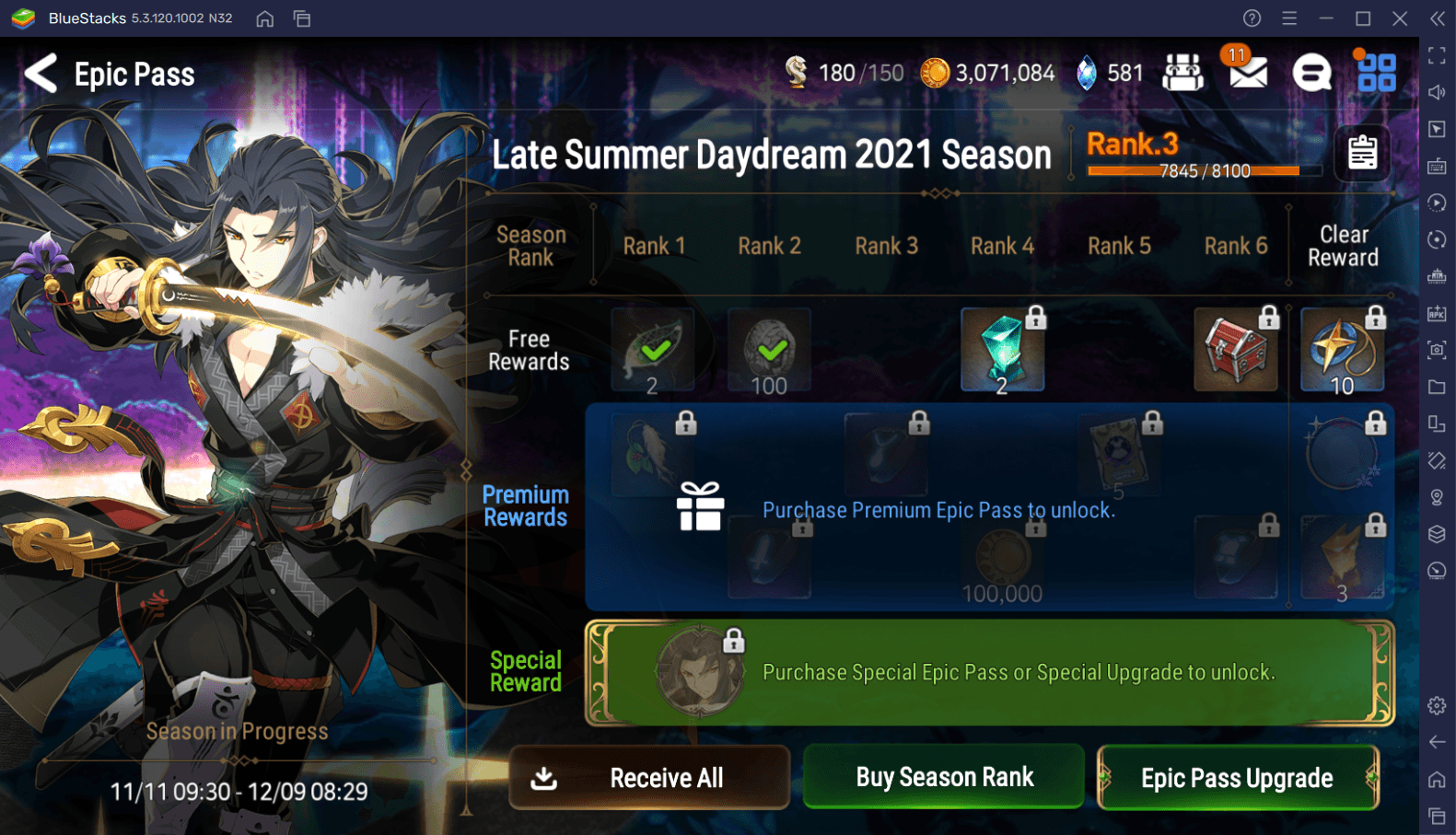 Players can enhance the level of their battle pass by gaining Season EXP through these methods: –
Use Energy – 5 Season EXP Per Energy Spent

Use Arena Flags – 60 Season EXP Per Flag Spent

Use Labyrinth Compass – 1440 Season EXP Per Labyrinth Compass Used

Use Abyss Guide – 480 Season EXP Per Abyss Guide Used
Players can get more EXP by spending their skystones at the cost of 100 Skystones per level. The battle pass in total contains 30 levels. Upon purchasing the premium or special epic pass, players can automatically get 10 levels.
November Drop Rate-Up 2021 Banners
Milim with Upgraded Dragon Knuckles

(Limited Summon Banner 4/11/2021 – 18/11/2021)

Vildred with Sword of Summer Twilight

(Normal Summon Banner 11/11/2021 – 18/11/2021)

Tywin with Crown of Glory

(Normal Summon Banner 18/11/2021 – 25/11/2021)

Roana with Touch of Rekos

(Normal Summon Banner 18/11/2021 – 25/11/2021)

Spirit Eye Celine and Blood Blade Karin

(Mystic Summon Banner 11/11/2021 – 2/12/2021)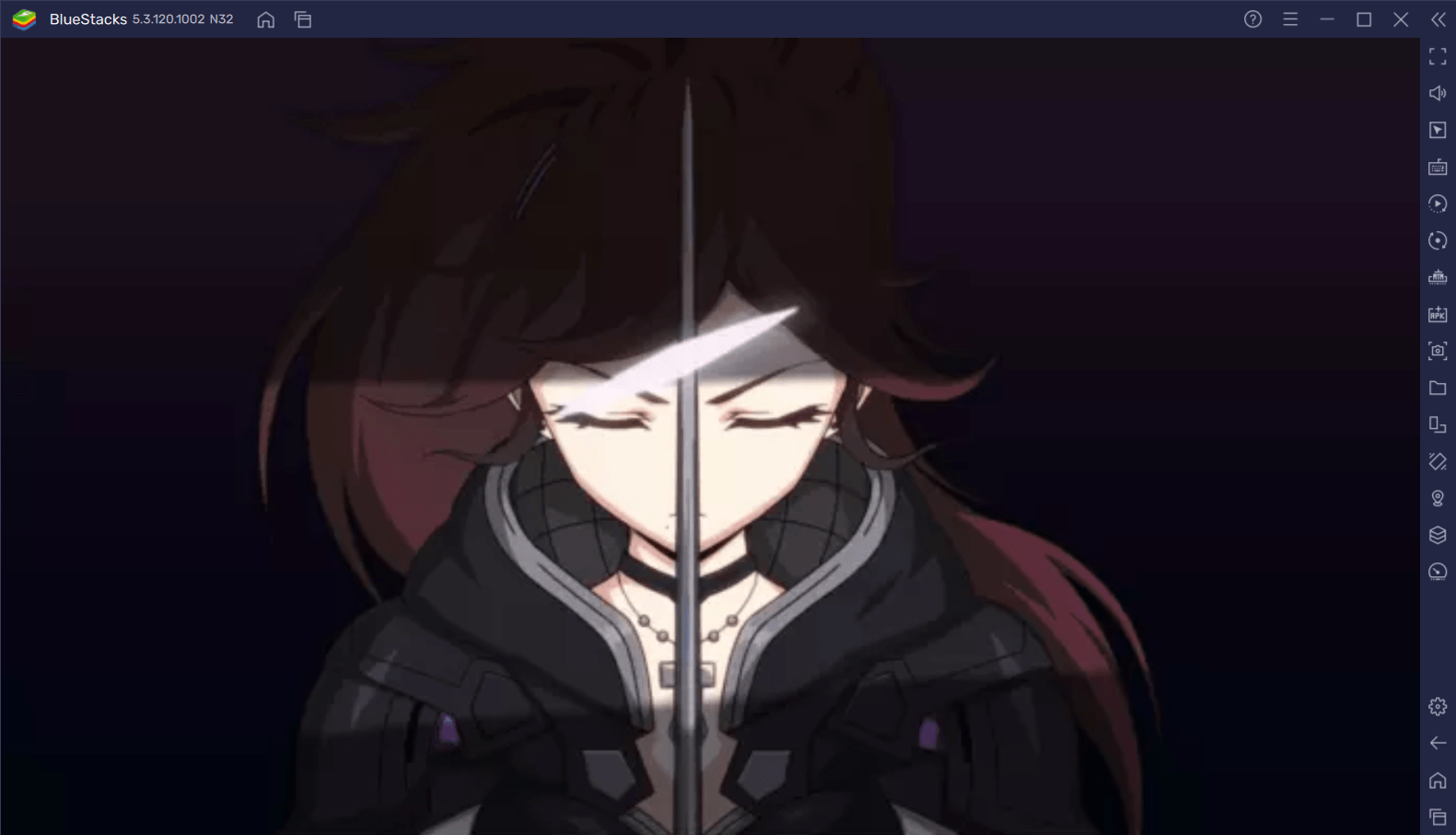 That is, for all news regarding these bi-weekly patch notes for Epic Seven. Players can feel free to read the official patch notes to get a better understanding of the content coming. We highly recommend playing Epic Seven on a PC with BlueStacks using a keyboard and mouse.